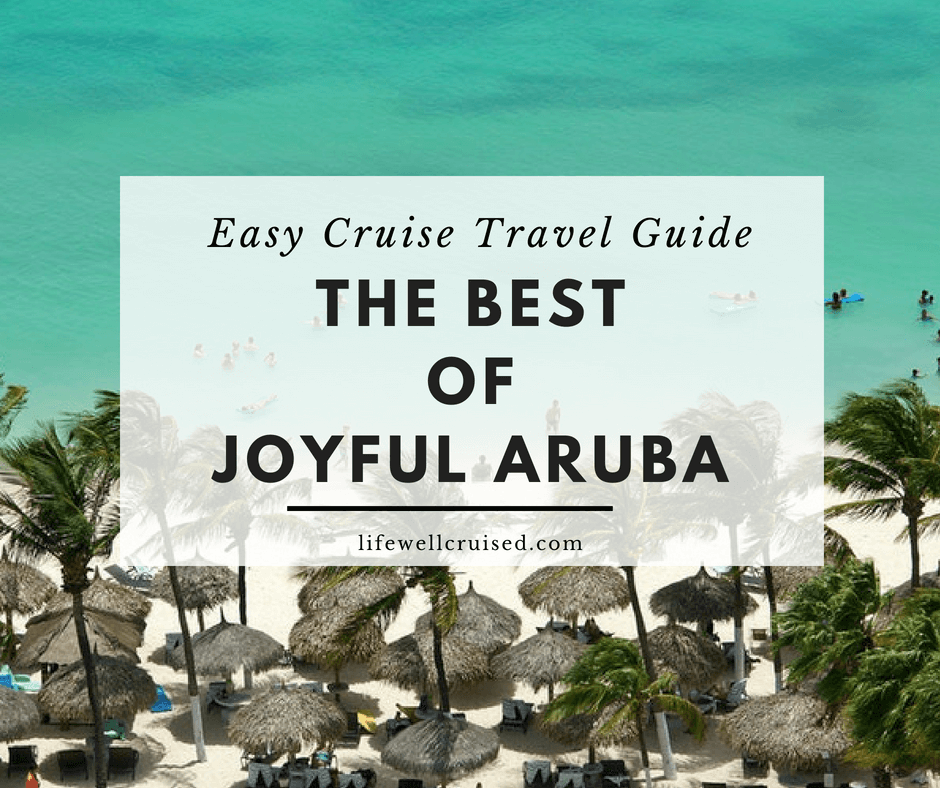 Aruba Cruise Guide – What to see and do from a cruise perspective
Are you cruising to the Dutch Caribbean, otherwise known as the ABC Islands? You will not be disappointed. The islands of Aruba, Bonaire and Curacao are simply gorgeous, however they do each have a different flavor, so you will not be bored. In this post you will find an easy Aruba cruise guide.
This Southern (Dutch) Caribbean cruise itinerary, is actually my very favorite of all the Caribbean cruise itineraries. From the perspective of a cruiser (someone who is in town for just a day), this itinerary simply offers some of the best beaches, diving and snorkeling, sights to see and total Dutch charm you can't find anywhere else on this side of the pond.
This is a continuation (the itinerary portion) of my Crown Princess New Year's Cruise Review and I will let you know what we did in each port and give you a few tips. However, I will provide an overview of each island as well as important information for cruisers.
Part 1 – Aruba Cruise Guide
Aruba is the "A" in ABC Islands and is famous for it's lush beaches, casinos and a little bit of a "party side". In this, Part 1 of the ABC Islands Easy Cruise Guide, I will focus on Aruba. Locals call Aruba "The Happy Island" and that is definitely the vibe in Aruba! Of all the Dutch islands, it feels the most "touristy" in contrast to Bonaire and Curacao.
There is a lot to do in Aruba, from Beaches, to 4×4 tours, to sight seeing and more. This Aruba cruise guide is meant to give you an overview of some of the best of what Aruba has to offer, during the amount of time that cruisers will be in port.
1.Beaches – Palm Beach or Eagle Beach?
If this is your first time in Aruba and you are looking for a beach day, 2 great options are Palm Beach and Eagle Beach. Both are lovely and only about 10-15 minutes away by cab or shuttle, which are found easily once you leave the port area.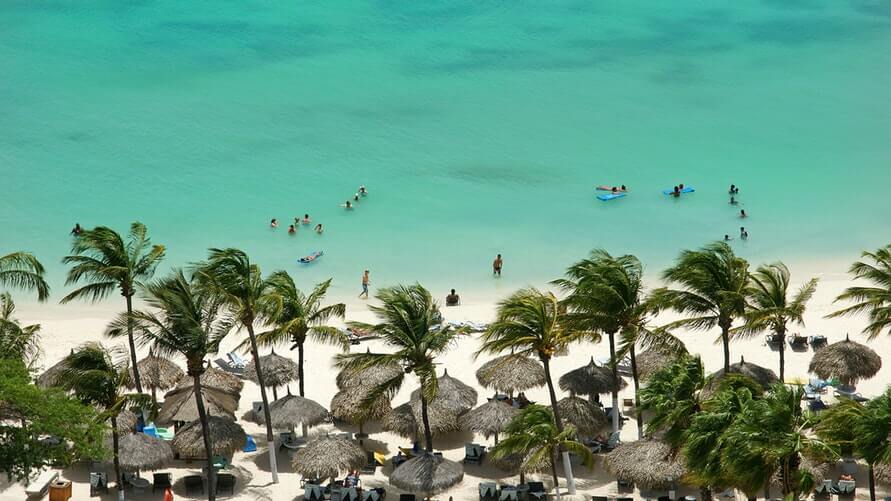 Which beach will you prefer? If you want to more action and possibly to rent wave-runners and do other water sport activities, you will prefer Palm Beach. If you prefer a quieter atmosphere, then head to Eagle Beach. Both are about 15 minutes from the cruise port and are accessible by taxi.
On our cruise, we went to Palm Beach and took a mini-van cab right from the port for about 25 dollars (total for 6) and were dropped off near the Hyatt Hotel, which was a good middle of the beach location. We chose Palm beach as we were cruising with two teens who wanted to go Banana Boating. It was tons of fun and the beach was beautiful with clear water and soft sand. There are facilities you can use and some places to grab a lite bite to eat or drink. Tall hotels lined the beach and it was busy, but picture perfect. If you want an active beach this is the place to go!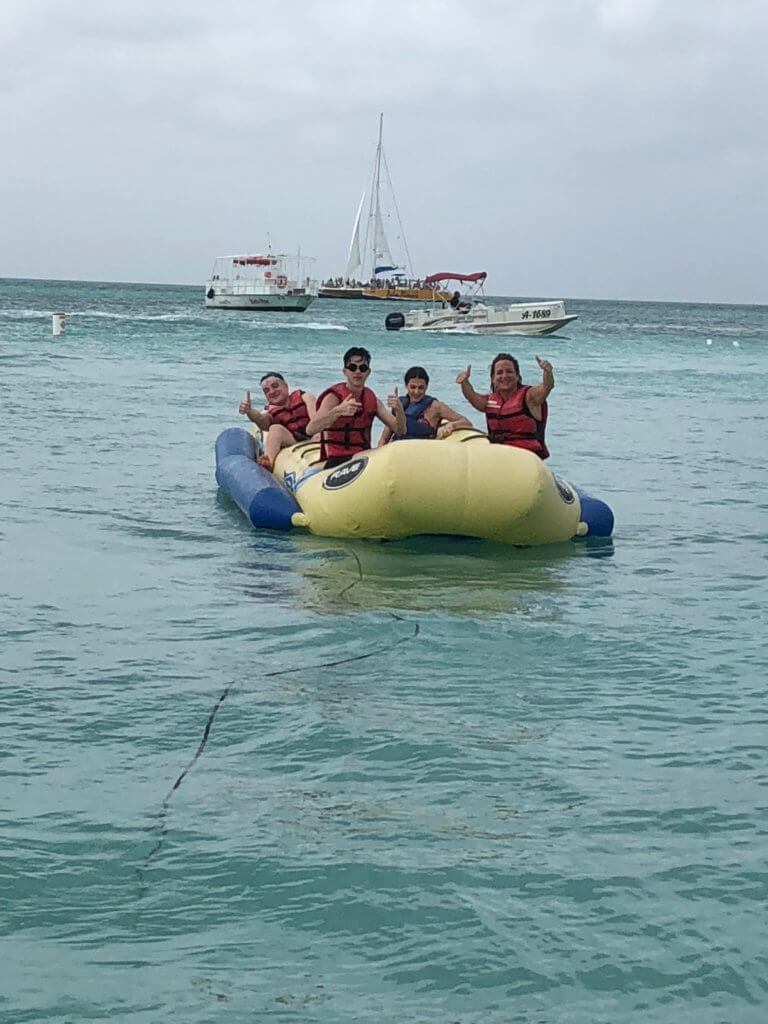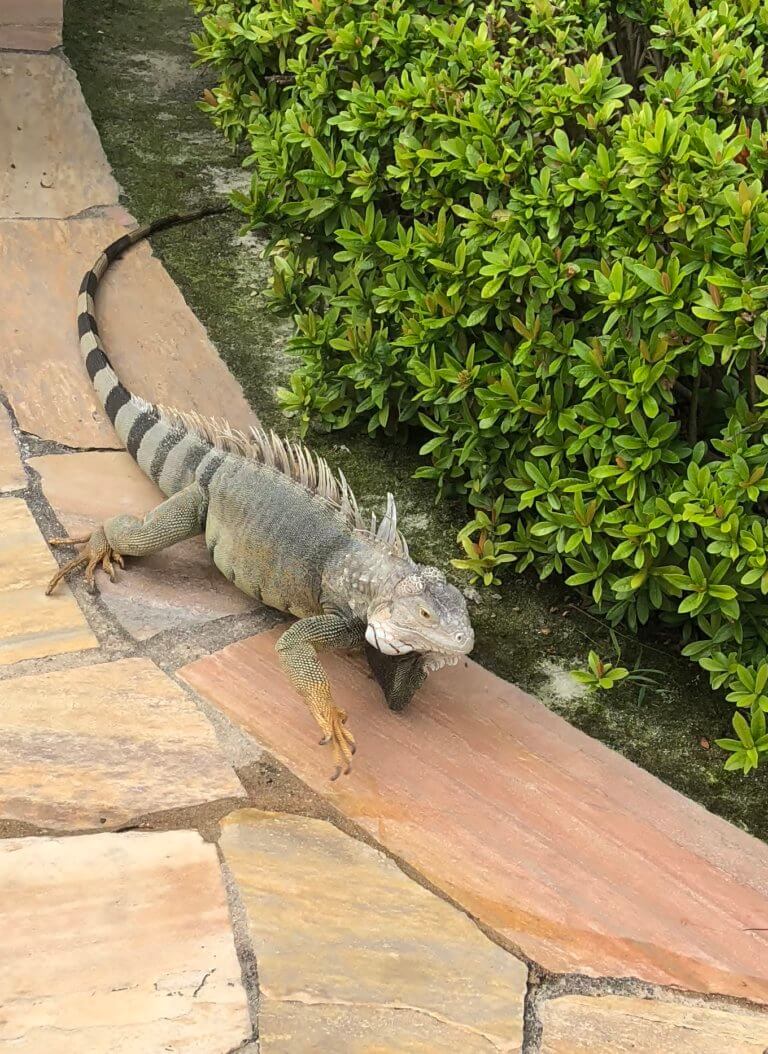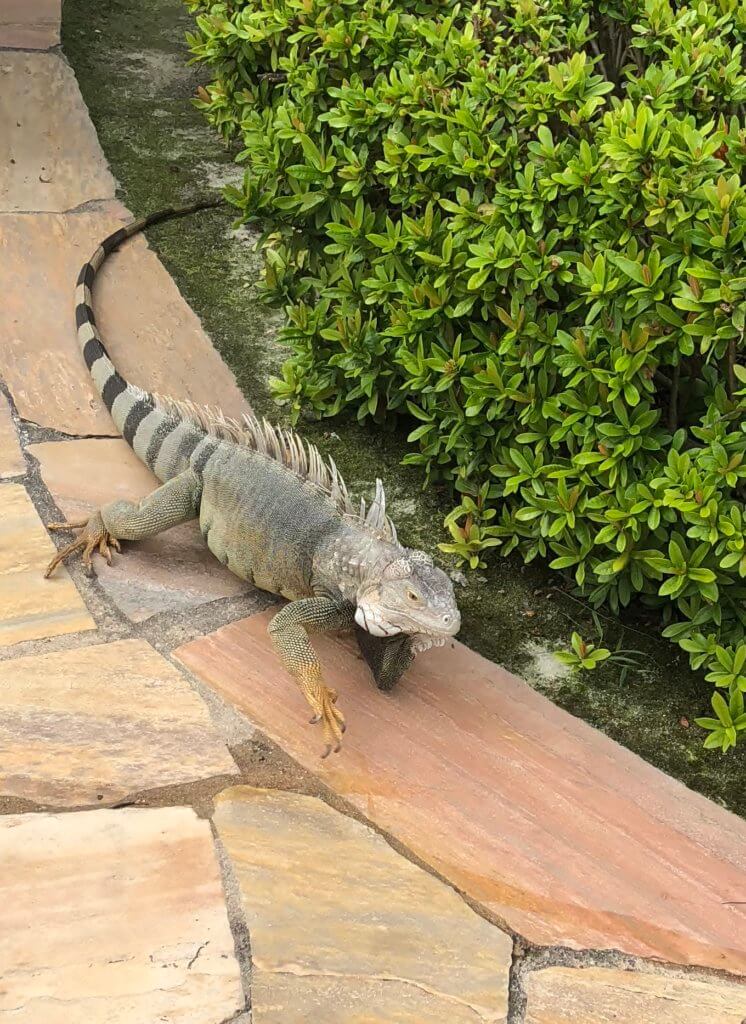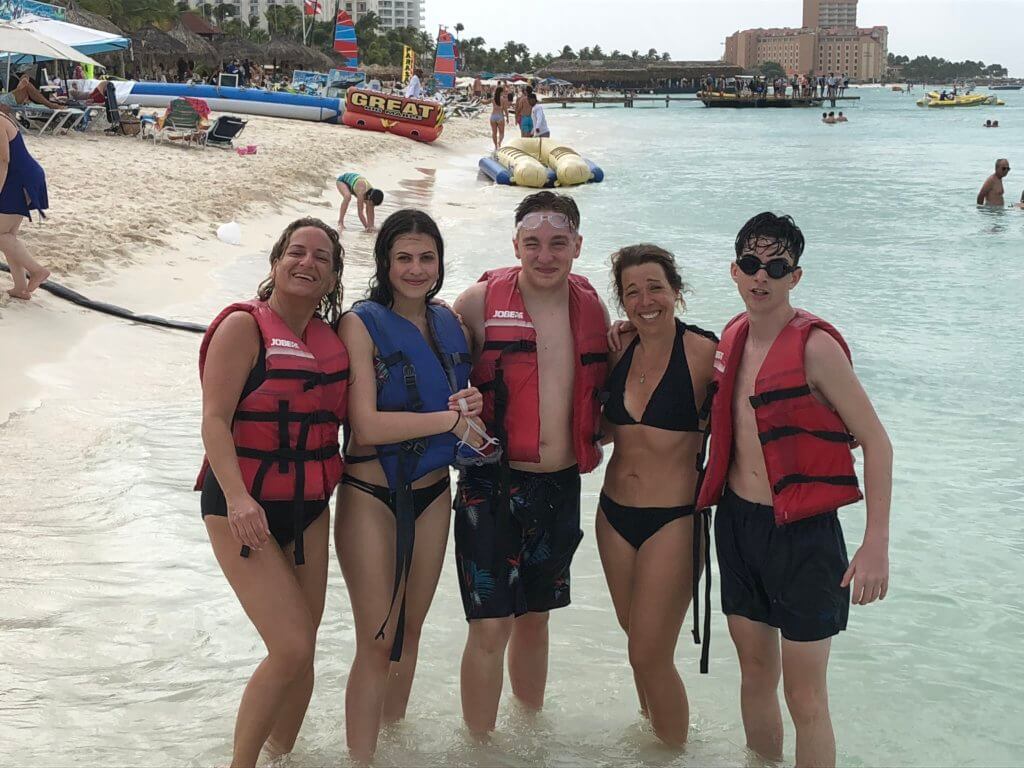 Side note on the Banana Boating, and why I'm in the picture above when I was NOT on the Banana Boat. See, we promised the kids that they could do the banana boating (a better option for me, who is a totally worrier, than waverunners!). Well, they made arrangements to go, when my son came and told me excitedly that "he got me a free boat ride".
Lol, hmmm… I didn't want a "free" boat ride. So what was the catch? He convinced me that I would be the official videographer??!!?? Other people on the beach told me it was a good idea so I could also keep an eye out and let the boat driver know if and when someone fell off. So I did. Anyway, lots of swearing and praying went on as the boat quickly zoomed away from shore, and I was gripping the seat with one hand (holding on for dear life) and my iphone with the other, trying to capture it all!
When I finally get my youtube channel up, I will upload the video here… because I have no shame ;-). In all seriousness, these little adventures we have had over the years while cruising are some of my most treasured memories and truly warm my heart.
Other great things to do in Aruba include:
2. De Palm Island
De Palm Island is a super popular mostly all inclusive shore excursion – and I can tell you our travel companions with young children raved about it! There are some water slides and fun water activities which appeal to families with young children. Food and drinks were included. You can book this with your cruise line or get more information online directly with De Palm Island.
3. Renaissance Island/Flamingo Beach
Yes, you can actually share the beach with beautiful pink flamingos at this exclusive private island and beach that is accessible by water-taxi. Although this definitely requires some pre-cruise planning, it would be awful if I didn't include it in my Aruba cruise guide! If you've always dreamed of seeing flamingos up close, this is your chance! You can often book this excursion through the cruise line (but do check) or online directly with Renaissance Aruba Private Island.
4. Off the Beaten Track – Jeep, 4×4 and UTV tours
Off-road adventures with Jeeps, 4x4s, ATVs, UTV's (anything else, lol) go far from the white sand beaches into an area of Aruba we don't usually picture. Did you know that there is a lot of dessert in Aruba? I sure didn't. If you are looking for a more "off the beaten path" type of day, one of these off-road tours are for you!
These tours look phenomenal and may be on the agenda for our next Aruba cruise. The landscape of sandy rolling hills where cacti grow looks amazing! You can also experience Aruba's Natural Pool or Baby Beach. Once again, you can book tours through your cruise line or through a tour operator.
Tip: Bring a bandana to cover your mouth and wear clothes that can get a bit dirty as you will be driving thorough some sandy and dusty roads.
5. Sightseeing Tours
You can sight see by taking various tours either with the cruise line or on your own. If you're not just heading out to a beach, I highly recommend doing a tour or some kind. One of the biggest mistakes I see cruisers make is to head out into a port area, walk around for 30 minutes, and then say there's nothing there.
In Aruba there is a lot to see and do. In keeping with the fun vibe, why not book a "party bus" tour? During the day its actually not all that raucous, but these decorative buses do have a lot of animation (and even sometimes maracas to use!!) and a fun atmosphere. If that's what you like, this can be an enjoyable way to experience the island during your Aruba cruise.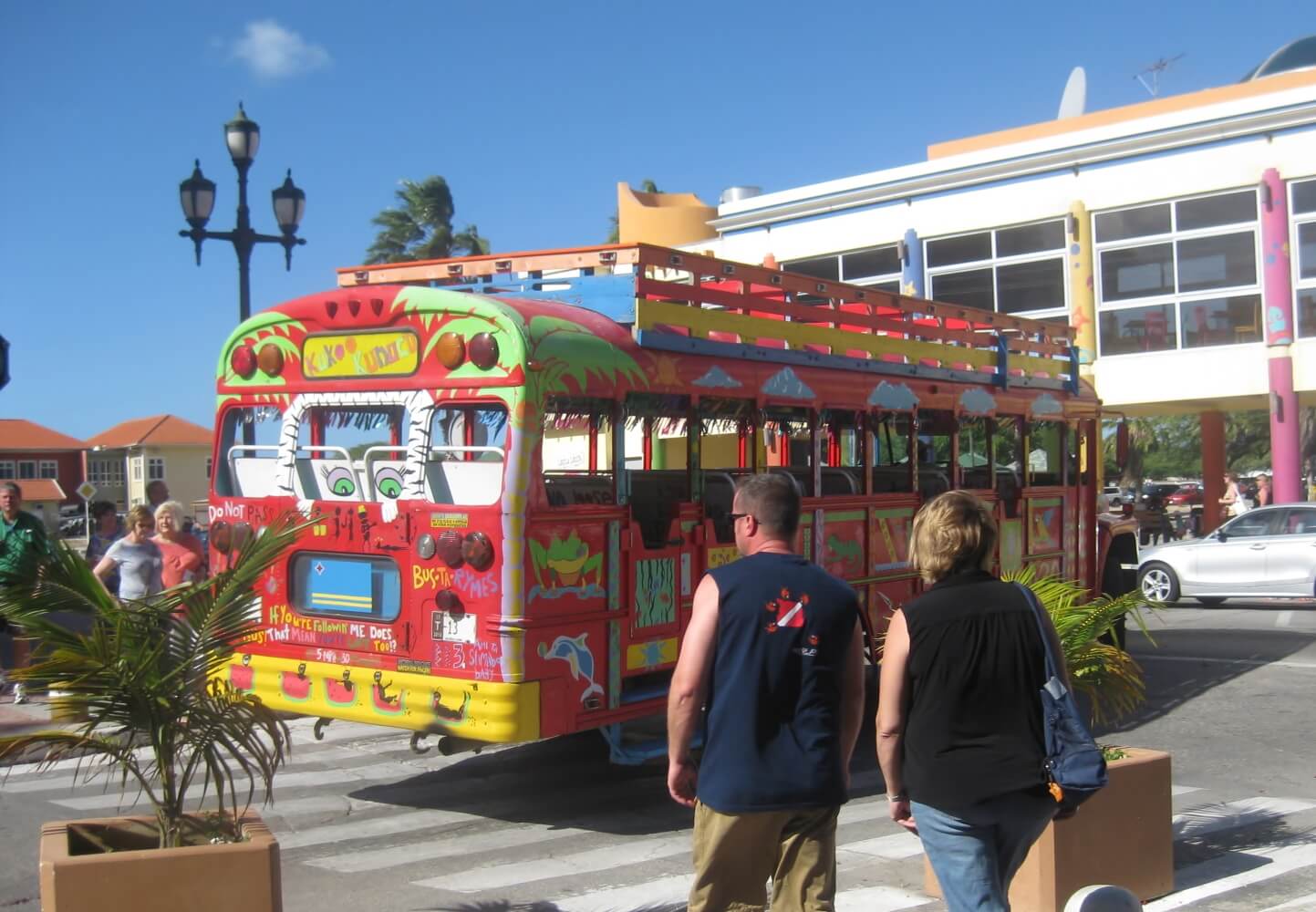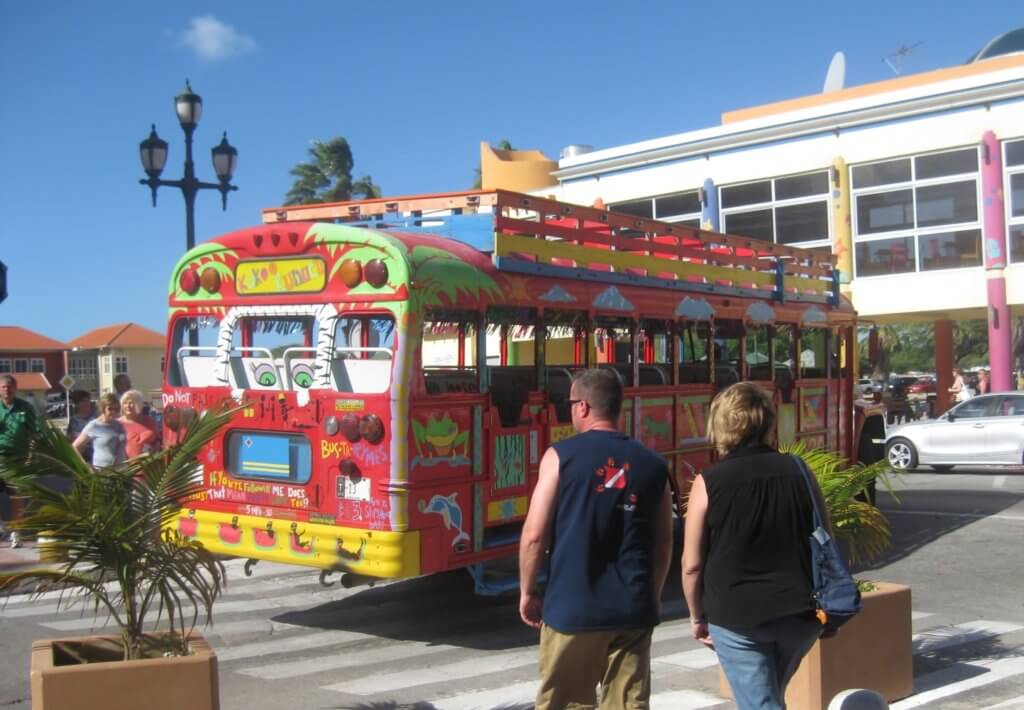 6. Oranjestad Shopping, Restaurants and Bars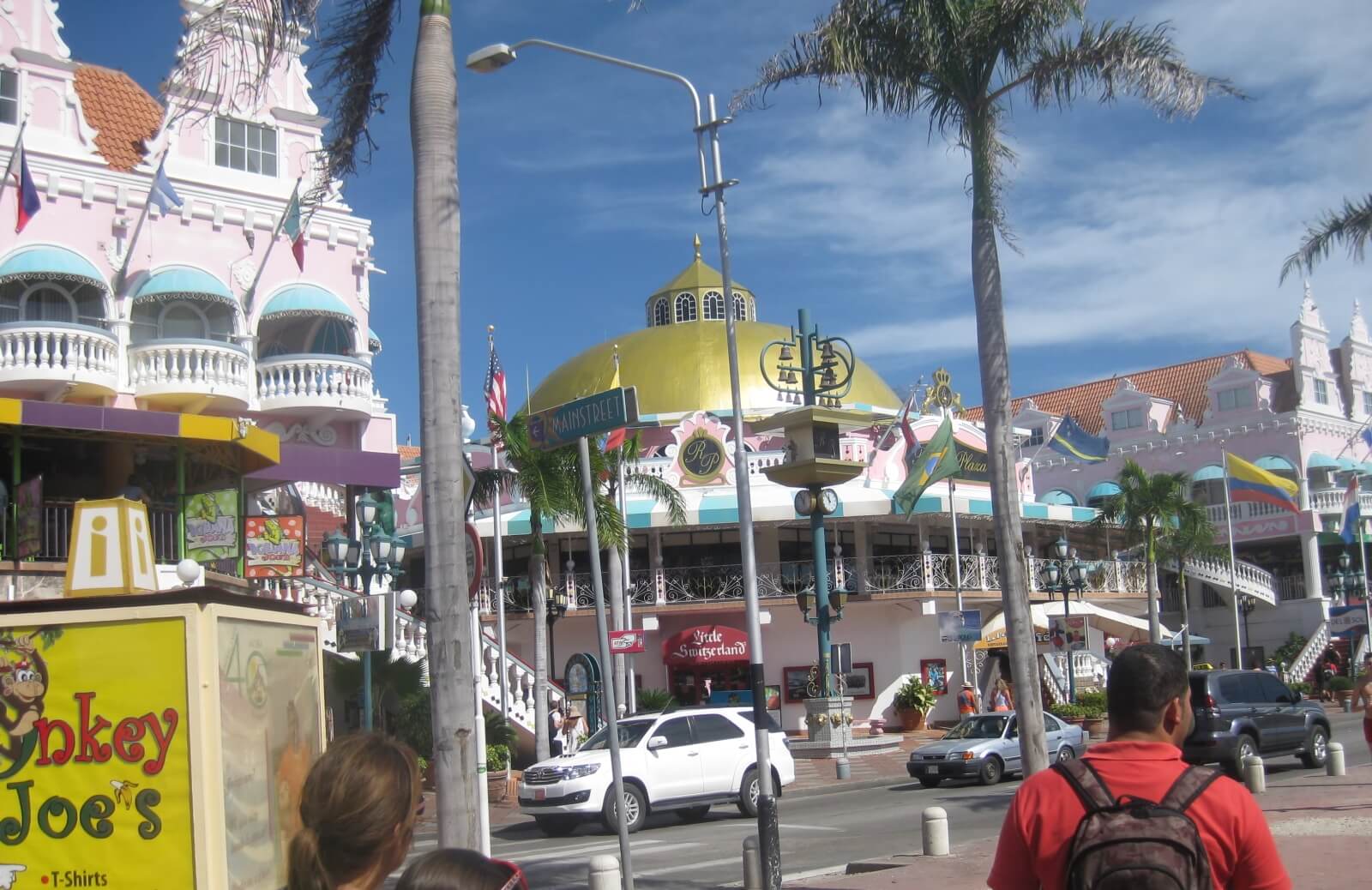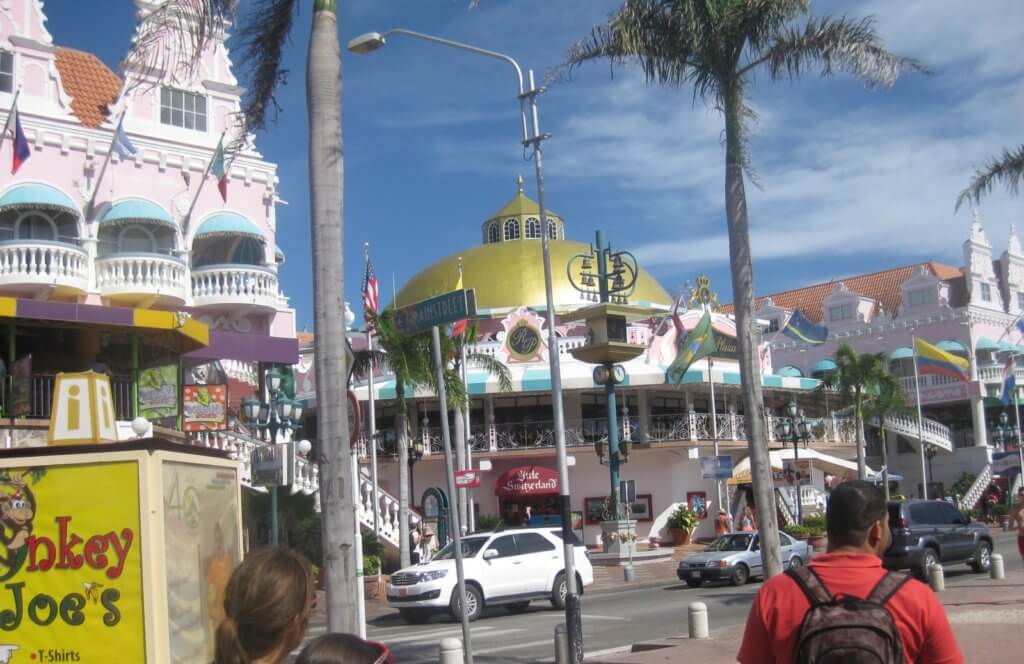 Right at the port in Oranjestad, you will find bustling streets with eclectic shops, restaurants and bars. There are some little outdoor market shops as well as some very high end stores. As most of the Caribbean Islands, you can also find your typical souvenir shops and jewelry stores lining the streets. There are many fun and lively restaurants and bars housed inside super cute colorful buildings with a unique architecture.
One bar that stands out as unique, with a great view on your ship (from the back terrace) is a Dutch Pub called The Paddock. It is a fun casual eatery with an eclectic atmosphere. Signed dollar bills from all over the world decorate its interior walls, along with license plates and fun photos. If you have some time after a beach day, head over there for a drink and snack and soak in your fabulous Aruba cruise day!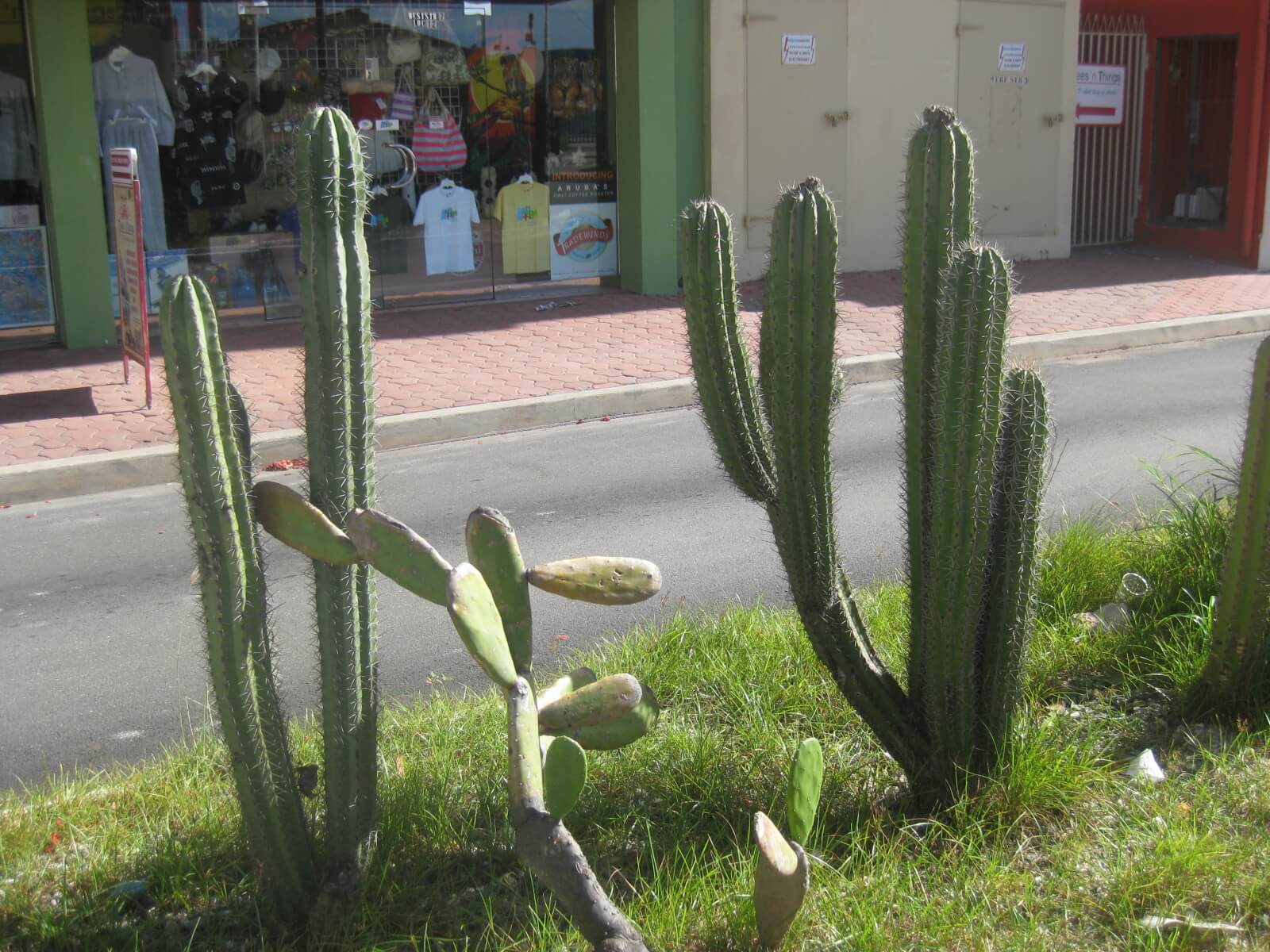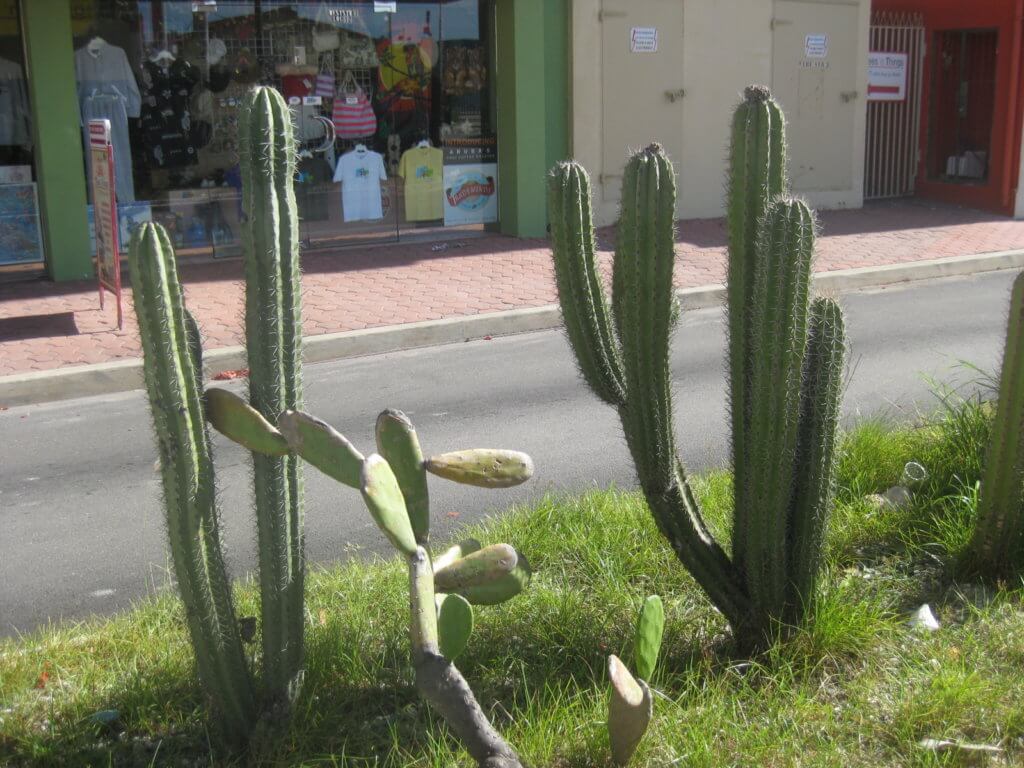 7. Casinos
Aruba is quite known for it's Casinos. You will find a few at the various resorts, however there are a couple right in the town of Oranjestad which can be fun for cruisers/gamblers. I am actually not a casino lover. Nothing against it, I just don't get anything from it. However I can attest to the fact that our friends won over $800 and were very happy!! Plus, they treated us to a specialty dining on the ship! Total WIN! One Happy Island ;-)!!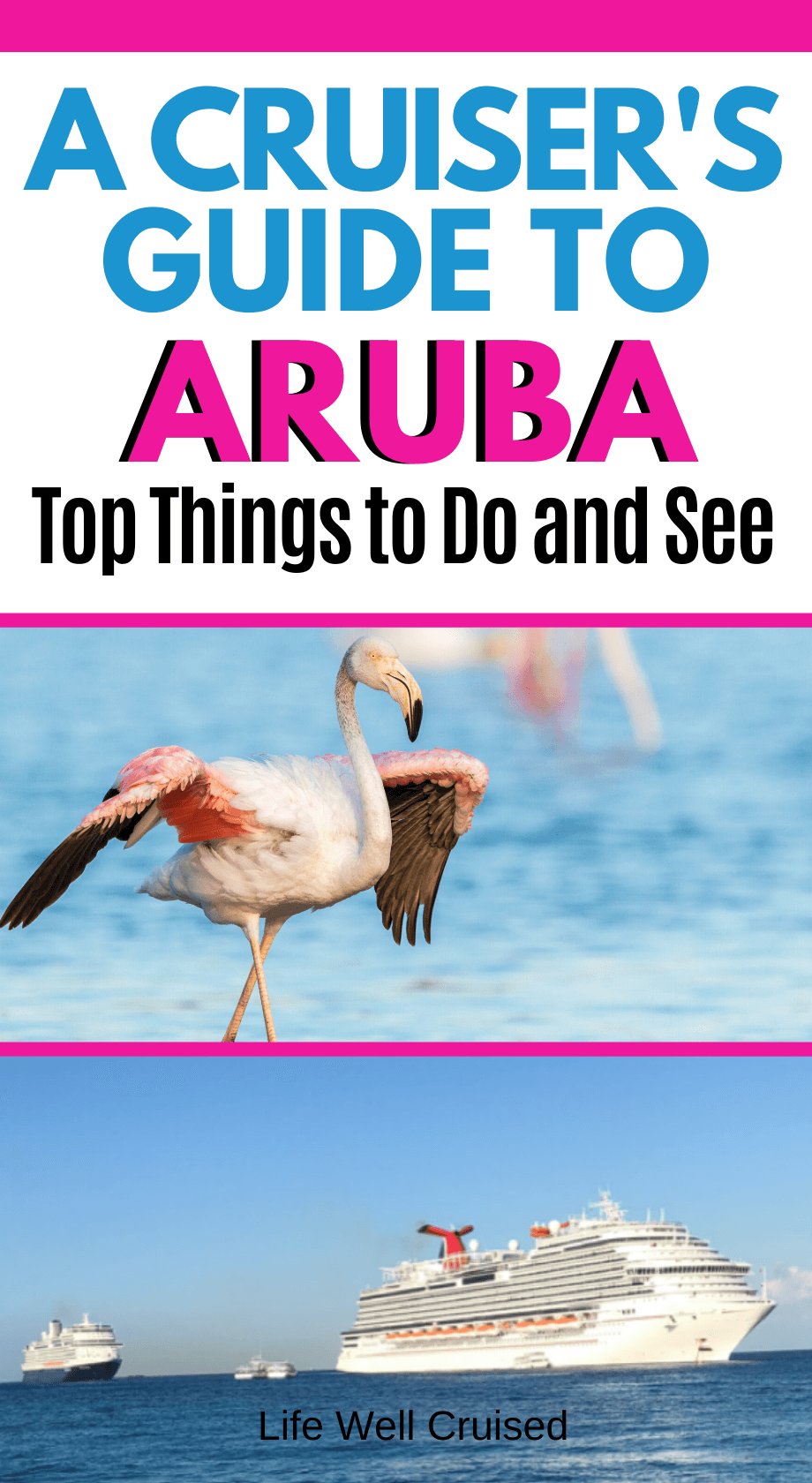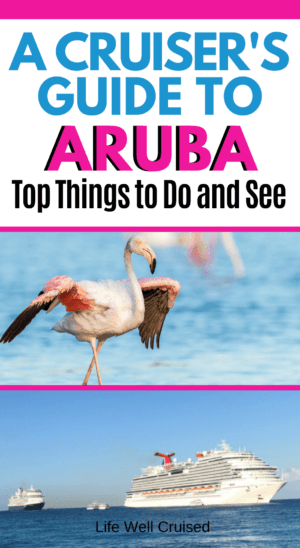 8. The port area and items of interest in Aruba
If you've read my Bermuda Cruise Guide and Review, you know I like to add in a few personal and even quirky things to note. This Aruba cruise guide is no exception.
So, when we arrived in Aruba, we were docked next to a smaller but luxurious looking ship…. and we really wondered throughout the day, "which ship is that"? We had never heard of Freewinds. Well, as we came and went from our ship, the Crown Princess, during our amazing long day in port, we noticed this ship and the people that were boarding sporadically.
Finally, around 5 pm, another passenger told us how the Freewinds is the Scientology ship, and that it often docks in Aruba. No judgement either way, but I can tell you the passengers and crew alike were a bit abuzz with curiosity. Shout-out to band members Bernie and Sabrina who were such fun!!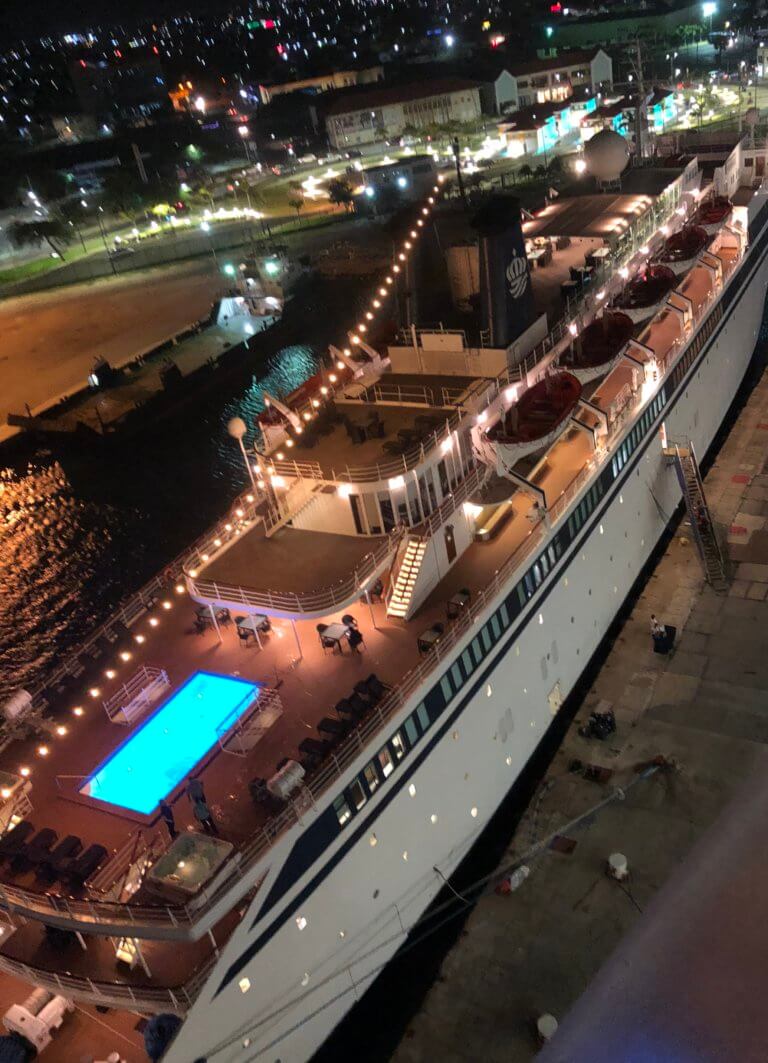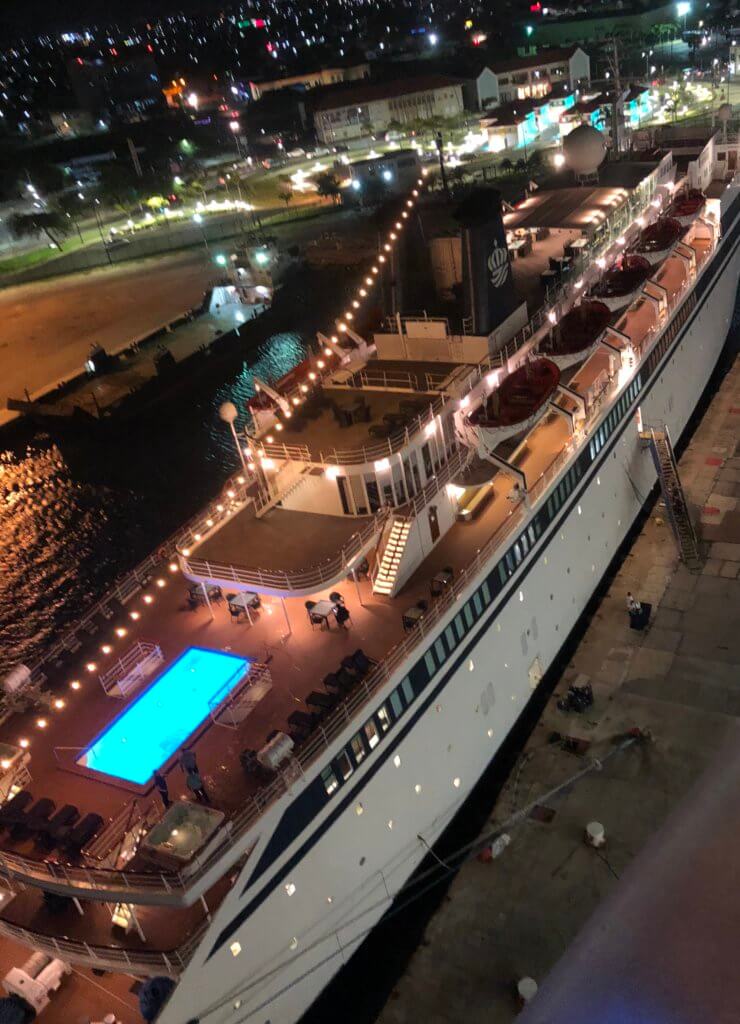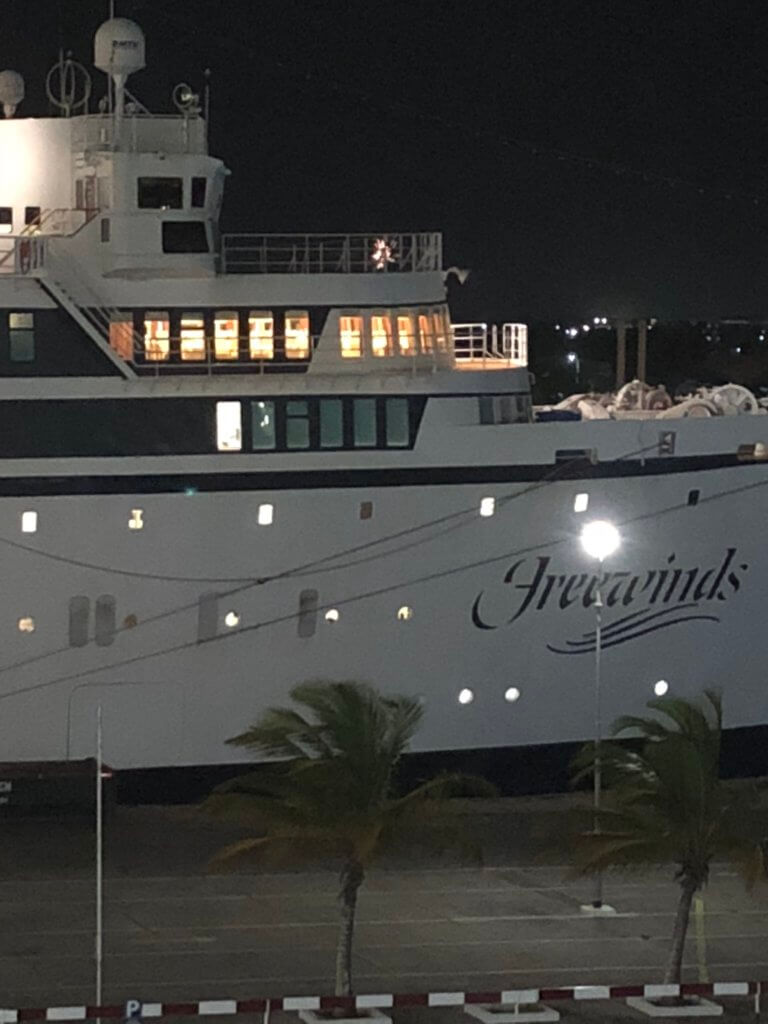 This was how we spent our day in Aruba, plus a few Aruba cruise guide highlights so you can plan your best day too! It was my second time there and I can't wait to go back! If you're planning a cruise, I highly suggest looking at the length of time in each port. Our Princess Cruise itinerary included late evening stays both Aruba and Curacao, which really added to our experience this time around.
Update: Guess what? I've got a great podcast to share all about a perfect day in Aruba. Guys Telling Stories, myself and travel bloggers "Basic Travel Couple" all chat about Aruba in THIS EPISODE. It's a fun listen with some great Aruba tips.
Have you been to Aruba? What do you suggest we try next time around? I love to hear your comments, so please let me know your thoughts and experiences in the comments below.
Happy Cruising!!
Ilana xoxo
Recommended/popular destination posts
21 Most Recommended Things to Do in Cozumel
21 Most Recommended Things to Do in Grand Cayman
16 Awesome Things to Do in Miami
16 Top Bermuda Attractions Cruisers Will Love