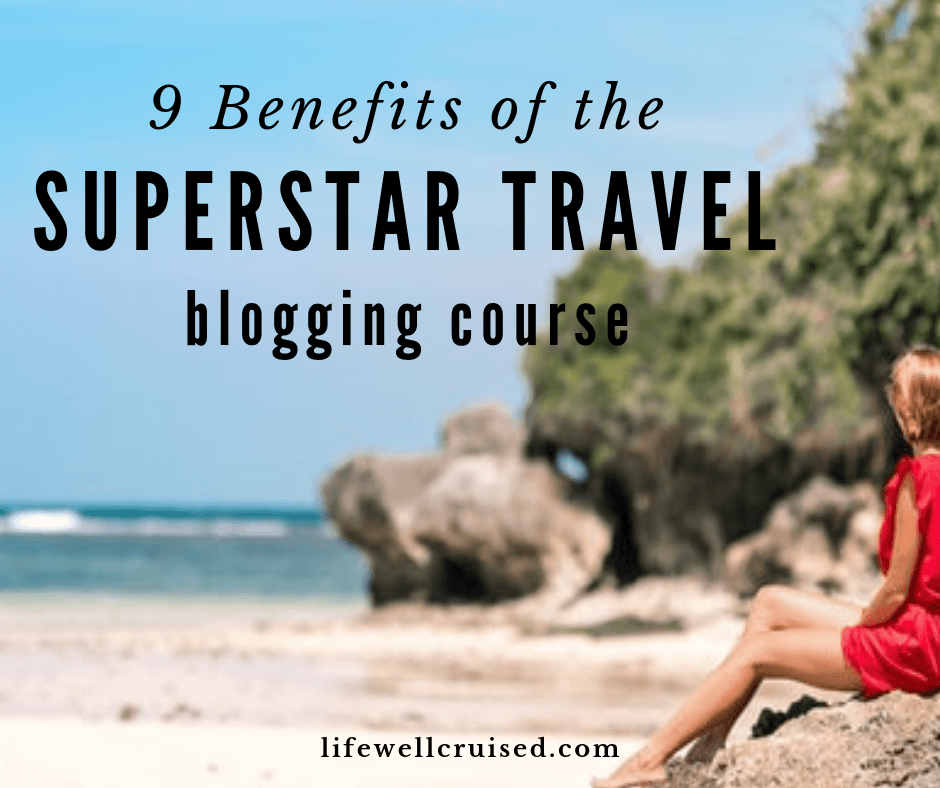 Disclosure: If you sign up for Nomadic Matt's Superstar Travel Blogging Course through the links in this review, I may receive a commission at no additional cost to you. Please see disclaimer policy for more information. I bought this course myself and all the experiences I am recounting are my own and truthful.
Review of Nomadic Matt's Superstar Travel Blogging Course
I know a lot of travel bloggers are curious about the Superstar Travel Blogging course, so I wanted to share some information about my own travel blogging experience and how I've used the Superstar Travel Blogging Course to grow my blog. As you can tell from the title, I really like this course and have found it extremely beneficial.
An Overview of the Superstar Travel Blogging Course
Before I get into my review, I thought I should offer a brief explanation about the course and the most successful travel blogger behind it. This course was created by Matthew Kepnes, known online as Nomadic Matt. Before I took this course, I absolutely knew who he was and appreciated his travel guides over the years. He offers more than one course, so whether you are interested in travel blogging, vlogging, or travel photography, you should check out what course option is best for you.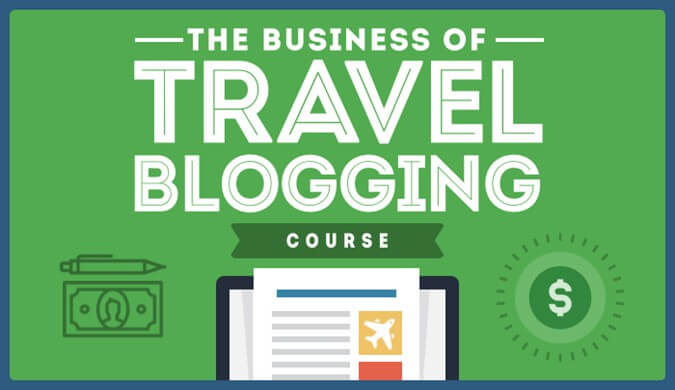 Starting a travel blog
I enrolled in the Superstar Travel Blogging Course a couple of months after I started my travel blog, Life Well Cruised. It has not only been crucial, but honestly saved my sanity!! I say this because I know we all have a lot to learn.
Before I enrolled in the course, I tried to find all the information I thought I needed to know within a few 4 day to 7 day "free" courses on "How to Start a Blog". They all left a lot of information out and I found myself feeling frustrated and more than a little stuck.
How many more of these could I do? I was joining Facebook groups hoping to get a tidbit here and there. I found some good articles on some blogging subjects, but was quickly feeling overwhelmed. I truly felt like I was spinning my wheels but not going far. Worse yet, when I did manage to get some things going (pat on the back, I did!), I could see that there were gaps that still needed to be filled and I honestly didn't know who to ask.
I knew a lot of the "basics" after starting my travel blog a couple of months before and really being dedicated to learn and write content. I had a somewhat "functional" website but really was missing a lot of necessary information to grow. I needed direction.
Perhaps you're thinking about starting a travel blog and don't know where to start. Or maybe you've been blogging for a little while and are feeling like you need some guidance. Either way, I feel like this course works and gives you what you need at different points. I am still going back to past lessons and tweaking things and revisiting content.
Note: I do not think this course would be what you need if you are a more advanced blogger. While you might pick up a few tips or find some lessons informative or inspirational, you may be better off with a more advanced course.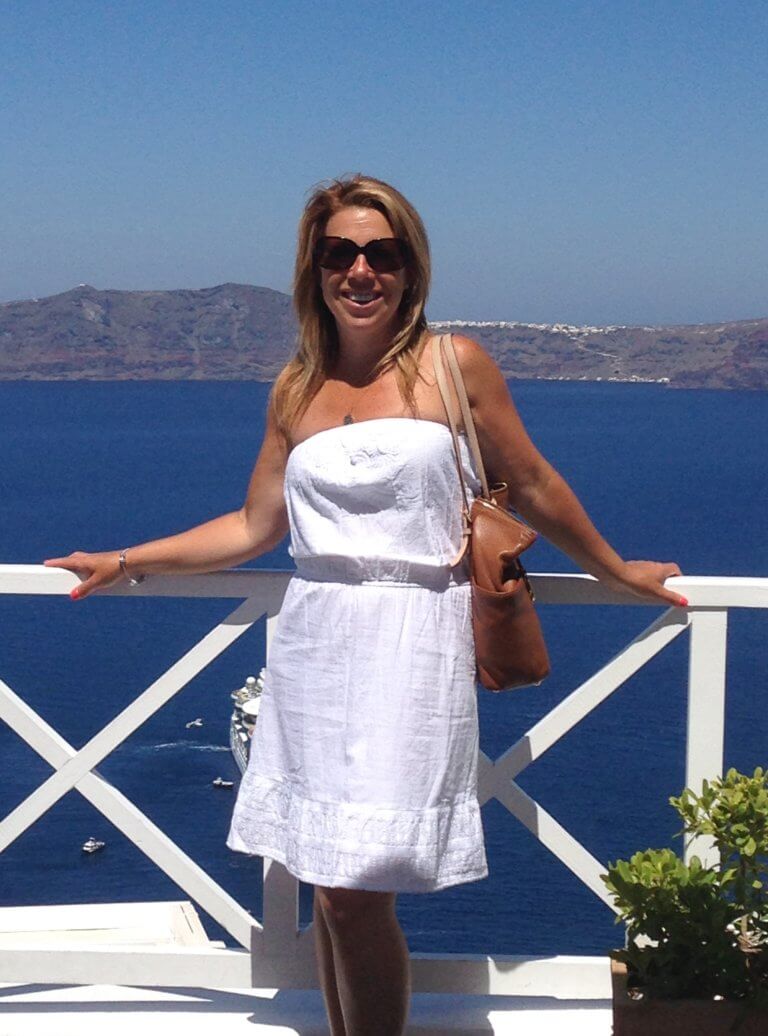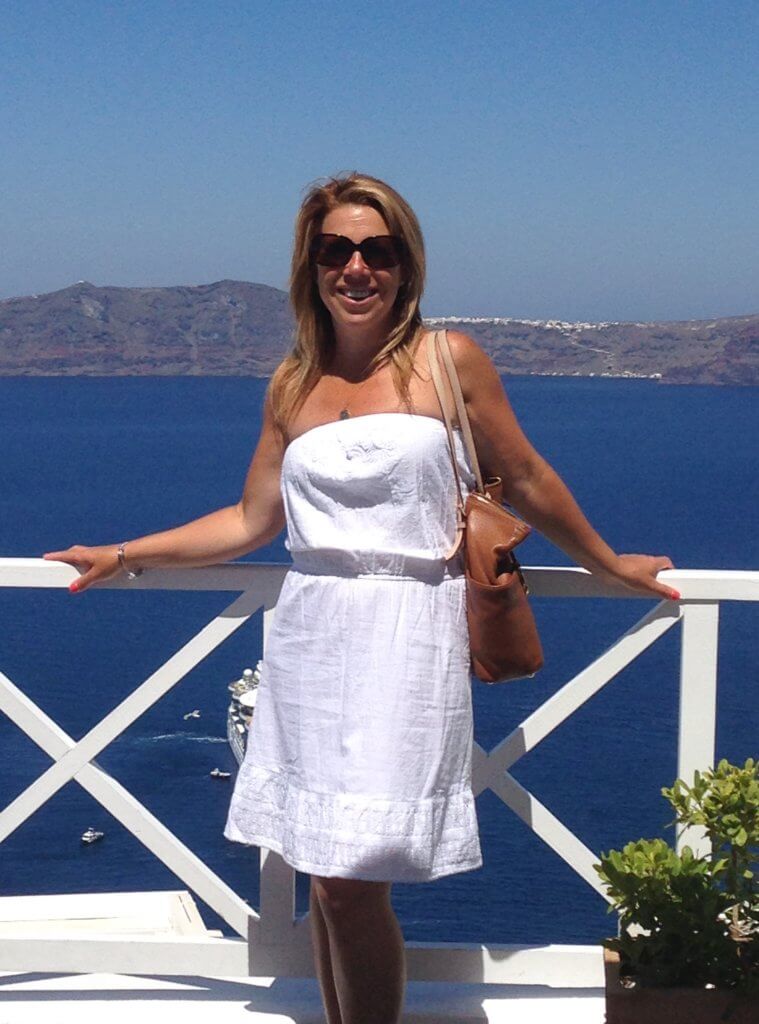 Why I enrolled in the Superstar Blogging Course
This is why I enrolled in the Superstar Travel Blogging Course. I absolutely knew I needed to invest in a course to give me guidance and teach me what I needed to know about running a travel blog. I could have chosen other courses, however, this course resonated with me and this is the one I took, so I can tell you about it's benefits.
If you decide to take another course, that's totally ok. I just 100% believe that taking a course, one that is a good fit for you, is worth the investment in yourself and your blogging business. It is definitely worth more than what you'll pay!
If you are just starting your travel blog, do yourself a favor and save time and energy by starting your blog the right way. You`ll be so happy that you did!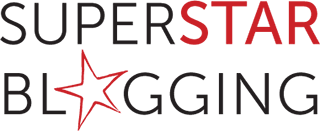 1. I love that the travel blogging course is extensive and divided up into weekly learning "chapters".
Week 1 begins with setting up your blog, however it doesn't stop where the free courses do! Google Analytics and Insight Reports? Yup, step by step instructions were provided! I particularly like this chapter in that it goes from A to Z and you'll know that your blog is well set up. Whether you take a week to do this, or a bit longer like me, that's ok. This course is self paced.
It continues on through subjects like travel writing content, SEO, monetization strategies, social media, and working with Tourism Boards and brands. You'll be learning about how other travel bloggers and how they branded themselves and achieved success.
A lot of blogging courses just aren't geared towards travel bloggers, and this is where the Superstar Blogging Travel Course differs. This course deals with specifics of the travel blogging world, and you'll be part of this community.
2. Tech Help
No joke, they had me at tech help!!! I have used it, believe me! Matt promises that his Tech Guru Chris will help you out with some website tech, and he delivers. Many times there were small things that I was having trouble with.
For instance, as I was writing a blog post I wanted to embed a video. I emailed Chris and had an easy to follow email instruction within no time. I know this is an easy one (looking back), but truly I could have googled this for hours! This has a lot of value for me. I know when I have a question about tech (even more complicated), he is the go-to. Sometimes I hesitate to ask, and then regret when I finally do, that its really easy to get an answer and save a lot of time.
If you are frustrated with themes, plug-ins, and all you need to figure out on the tech side of your blog, this is something that you will appreciate.
3. Feedback
There are actual homework assignments early on where you can get feedback on your blog posts. I honestly appreciate this so much. Sometimes you don't know what you don't know, and getting advice on what to include in a blog post or what to change is invaluable!
Keep in mind that you are actually learning from Nomadic Matt himself, who is definitely a travel blogger to look up to who has succeeded in creating a thriving business and viable brand, and who is still growing. Through the feedback, I can definitely see that my writing has improved.
As a travel blogger, the quality of your content and writing is so important. I wanted to make sure that I started off the right way, and would be able to grow my brand on a solid foundation.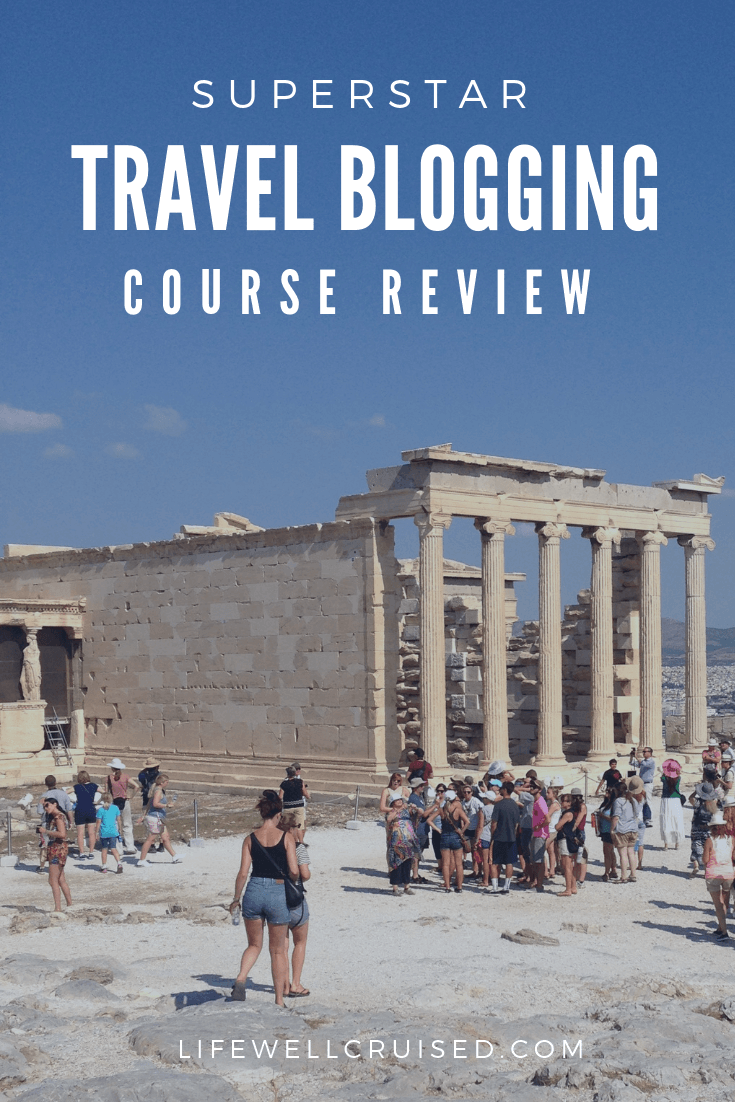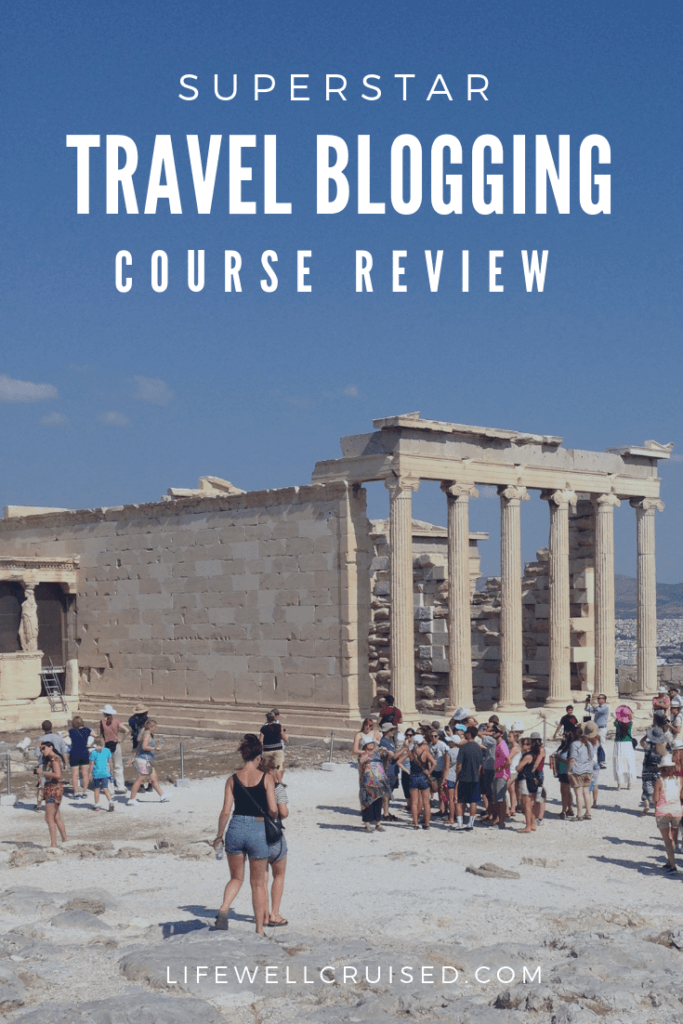 4. The course is set up to prevent overwhelm and keep you moving forward
Since this course is set up in weekly chapters, it isn't meant to have you skip ahead to `Monetization`for instance. There is a reason for that. By focusing first on the basics of your website functions, and then on your blog content (writing), writing with value and purpose, then on getting traffic/viewers/readers is all meant to create a viable long term brand. Once you gain an audience, then monetization strategies can be implemented and so on.
*To note, even though it is set up in weekly chapters, I suggest you email Matt or Chris if there is a reason that you need information in a future lesson, sooner rather than later. I did this when I was looking for templates to send to tourist sites and vendors, and they unlocked the chapter for me. I mention this only because I know that we are all in a different place as we are blogging, so if you do really feel that you need to move ahead, communicate with the team.
5. Webinars and Q & A Sessions
Almost every month, Matt has online "Office Hours" or Q & A Sessions that are open to everyone. I try to listen in each time, as there is always a question that someone asks, that ended up being really valuable to me. As well, if you have a question, this is where you can ask Matt directly. Although I follow the course, these extra Q & A sessions are amazing for the specific things you need answered or even just advice you'd like to have.
Within the course, you can also access audio and transcripts of previous webinars. I really like the webinars and have learned a lot about specific subjects, such as branding, growing your readership, advanced internal SEO…. and honestly I am not done yet!! I try to go back every couple of weeks and learn some more.
6. Superstar Travel Blogging Facebook Group
There is a closed Facebook group set up for all those enrolled in the course. It's a pretty comfortable and helpful place to ask a question or get some advice. I actually felt a bit shy, as I do in these large Facebook groups, but truly I've gotten to know some different bloggers, some more experienced and some less, but the commonality is that its respectful and helpful. I also appreciate that Chris, who runs the online community, the other Chris (Tech guru) and Matt, all weigh in on the posts at various times. I am part of other Facebook groups, and this is pretty rare.
It's also an amazing community! After being part of it for quite a while now, I can honestly say I have gotten to know other travel bloggers in various niches and their support has been invaluable.
7. Collaboration
One of the first things I did when I began the course, was search the Collaboration Board which is part of the course. There are some paid freelance jobs listed, as well as many guest post and collab post opportunities. I learned that guest posting was something good for me to do early on, so I reached out to others and this helped me to build confidence in my writing, as well as links to my blog.
Collaborating with other travel bloggers can really help you grow as others will share your content and help you out when you need it. The networking opportunities provided both by the collaboration board and the closed Facebook group are something you just won't find anywhere else. I now have a few travel blogging buddies and we all encourage and help each other.
8. Course Updates
Many courses will tell you that you have lifetime access to the course, which is good of course. However, something I appreciate about the Superstar Blogging Course is that is was recently updated and we were notified by email!!. How cool is that? I didn't have to check back on the course site to see if and when the course was updated, they let me know. I really like this!
Anyhow, one update that is really useful for me and is some new clear instructions on setting up newsletters and subscriber email opt-ins with either a free or paid provider. In all honesty this is a chapter I absolutely need to revisit and work on. I am working on my blog part time, and am not a full time blogger, so putting time aside and concentrating on doing one thing is a challenge for me.
9. 30 Day Money-Back Guarantee
Love this, right? If the course just isn't right for you, you can get your money back. I know this really helped me take the plunge :-)!
What to expect if you buy this course
As you've read, in my opinion this is a great overall course that will cover your basics and more for your travel blog. However, running a blog is hard work and takes time, effort and is a constant learning process.
If you are ready to take the step to start your travel blog, this is the course to take. It will take a few weeks to go through, however you will learn along the way and make progress and grow. Of course the more time you commit to it, the faster it will take.
The course is specifically for travel bloggers, so you'll get information and resources on working with travel brands, writing travel content, how to monetize your site and generally how to create a travel blogging business.
If you want to enroll or know more about the course, you can find the INFO HERE.
I have amazed myself that I am even able to do this, as I am not someone who really was great with computers and tech stuff (and that can be a huge barrier), nor someone who was super active on social media. However, blogging requires getting out of your comfort zone and growing as you learn new things. I have done these things and am thrilled that it is beginning to pay off in page views, guest posts and a Podcast interview (so proud – blushing!).
Don't give up! Move forward, ALWAYS, even and especially when it is not perfect. You can always improve upon your work tomorrow. My point is, you need to expect to put some time and work into this. You'll have frustrating moments for sure! However, when you want to learn something and master it, it is worth investing in yourself.
HERE IS THE LINK TO ENROLL IN SUPERSTAR TRAVEL BLOGGING COURSE
I have any questions at all, please leave a comment of feel free to email me at lifewellcruised@gmail.com. I am happy to give you any information I can.
Ilana xoxo