Welcome to Life Well Cruised!
Life Well Cruised is a Cruise and Travel Blog which features articles, cruise reviews and destination guides for both new and seasoned cruisers. Founded in 2018 by Ilana Schattauer, Life Well Cruised reaches more than 60,000 unique readers per month.
In addition to the website, Life Well Cruised can be found on social media: Facebook, Instagram, Pinterest and YouTube, where it enjoys a highly engaged community.
Stats:
Blog/website: 200,000 + plus monthly page views
Facebook: 4800
Instagram: 2800
Pinterest: 700.000 monthly viewers
YouTube Cruise Tips and Vlogs: 900 subscribers
A Media Kit is available upon request.
Contact: [email protected]
About Ilana
Having worked in the cruise industry for more than a decade, Ilana brings with her not only a knowledge of cruises, but a knowledge of the cruise traveler.
More than anything, her ability to break down the basics of what cruisers need and want to know, has made her a trusted source of information for her followers. Ilana communicates with her readers and followers in a candid and friendly tone, offering cruise related information in a personal way.
Ilana shares her own cruise vacation experiences, planning and preparations with her followers, providing a strong connection and influence. As a micro-influencer with an highly engaged following on social media platforms, Life Well Cruised can communicate your brand's message.
For more information about Ilana's story, please see this About Me page.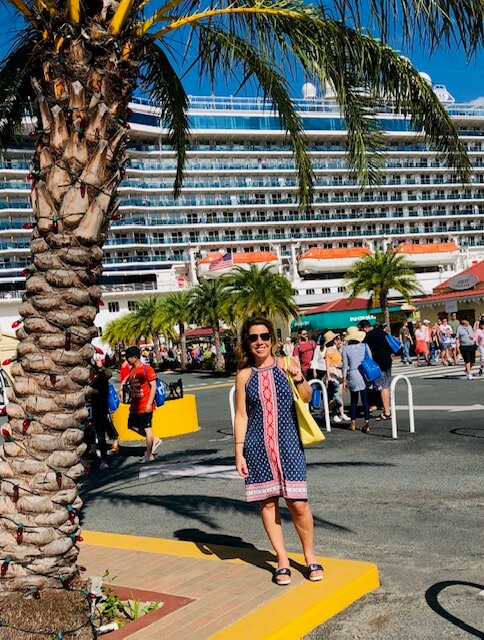 Work with Life Well Cruised
Brand Partnerships:
Life Well Cruised collaborates with cruise lines, travel brands, tourism boards, hotels, shore excursion tour companies and consumer brands. We can showcase new programs and products, illustrating benefits in a personal and realistic way.
One of the most effective ways we can work together is through a Sponsored Post. These include helpful information featuring your brand. Different from other forms of advertising, a blog post offers both a personal and trusted voice as well as longevity of your brand's message. Blog posts are promoted on social media and are optimized for SEO.
Other ways we can partner include Facebook and Instagram posts, sponsored trips, product reviews, YouTube videos, brand ambassador and campaigns.
All travel stories featured on Life Well Cruised are meant to showcase a positive, but genuine, cruise travel lifestyle.
Please note that reviews are always honest, and we only work with brands that align with and resonate with our audience. If you believe we might be a good fit, please email [email protected] to discuss opportunities.
Media Inquiries:
Ilana is available for interviews and podcasts appearances. Please email [email protected].
Accolades:
Life Well Cruised has been featured in the:
Ilana has featured on:
Podcast episode: Best of Bermuda – 48 Hours with Ilana Schattauer
Podcast episode: A Perfect Day in Aruba
Life Well Cruised has contributed and/or been featured on:
Princess Cruises Circle Quarterly Magazine and online (Volume 2, 2019) – Ocean Medallion
Cruising Isn't Just For Old People (Celebrity Beverage Package)
Go and Cruise (Curacao)
Coastlines to Skylines
among others…
Social Media Platforms
You can find Life Well Cruised on:
Facebook, Instagram and Pinterest.
However, the best way to contact us is by sending an email to Ilana at [email protected].