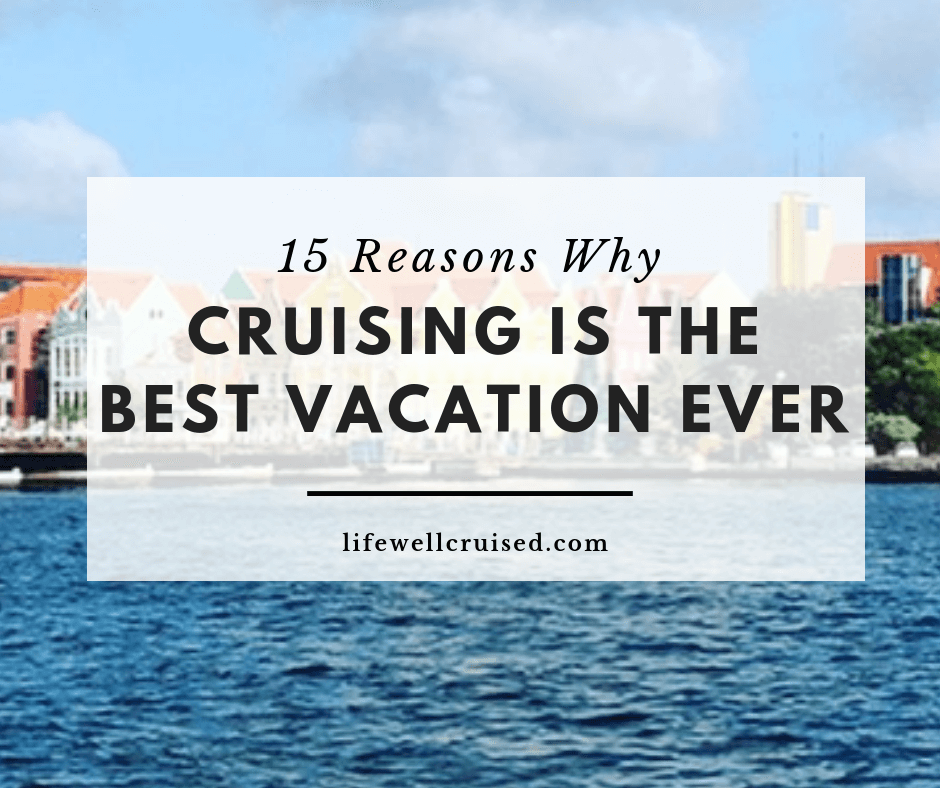 What is it that makes cruising so special? If you've never cruised before, you may wonder why so many people claim that cruising is the best vacation and the best way to travel and see the world.
I asked a wide variety of cruisers, including repeat and first-time cruisers , for reasons they believe that cruising is the best vacation. This list is based on my experience, as well as input from clients, friends and those in my Facebook community
This post may contain affiliate links. Please see my full disclosure policy for details.
Why Cruising the Best Way to Travel
1. Cruising is an Escape
There is nothing like being on a cruise ship in the middle of the ocean and feeling like life's routines and job stress is far behind. Cruise ship life is pretty good and it doesn't take long before you give in and can't help but relax.
One of my favorite things about cruising is the Sailaway. My husband and I both swear that we physically and mentally feel lighter and more at ease as we watch our cruise ship sail away from land. I love that feeling.
As one of my cruise friends pointed out, your biggest decision on a cruise is likely, what fabulous restaurant or bar to go to that evening. Nice and easy!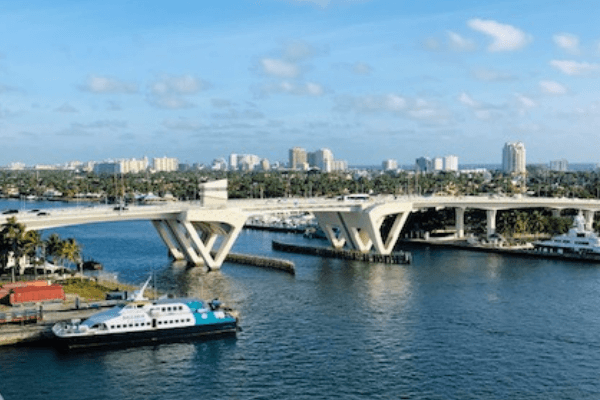 2. Amazing Crew and Service
On what vacation will you have your room cleaned twice a day and have your every need looked after , without paying a fortune? A cruise, that's where.
I still recall our first cruise and how our waiter remembered our beverage preferences and which type of bread we enjoyed each evening. It's a little thing, but a great feeling!
As a cruise friend pointed out, the crew is so welcoming and friendly, and it really makes the cruise experience special. It is not often something we think about, but cruises really do have the very best staff, and without them, the cruise wouldn't be the same.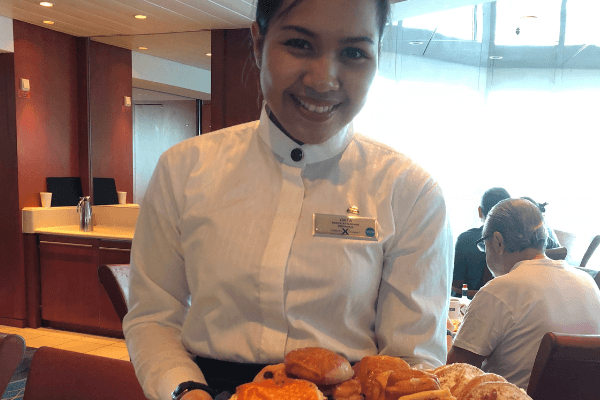 3. Something for Everyone
One thing you'll notice on a cruise is that no one is bored. The truth is, even on a sea day, each person finds what they like best.
Whether you're like me and enjoy relaxing by the pool with a book and a frozen cocktail, or prefer one of the other exciting things to do on a cruise likes race cars, waterslides or ziplines, there's something for everyone on a cruise!
One thing to keep in mind is that different cruise lines will offer a different type of cruise experience, so make sure you do your research or check with your travel agent to find out which cruise ship is best for you.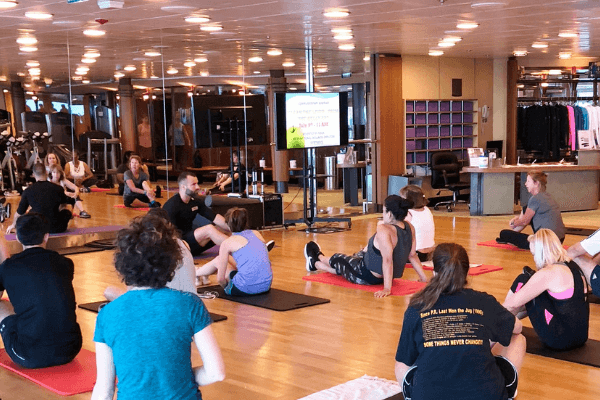 Get The Ultimate Cruise Planner
Regular price: $27 Now just $17!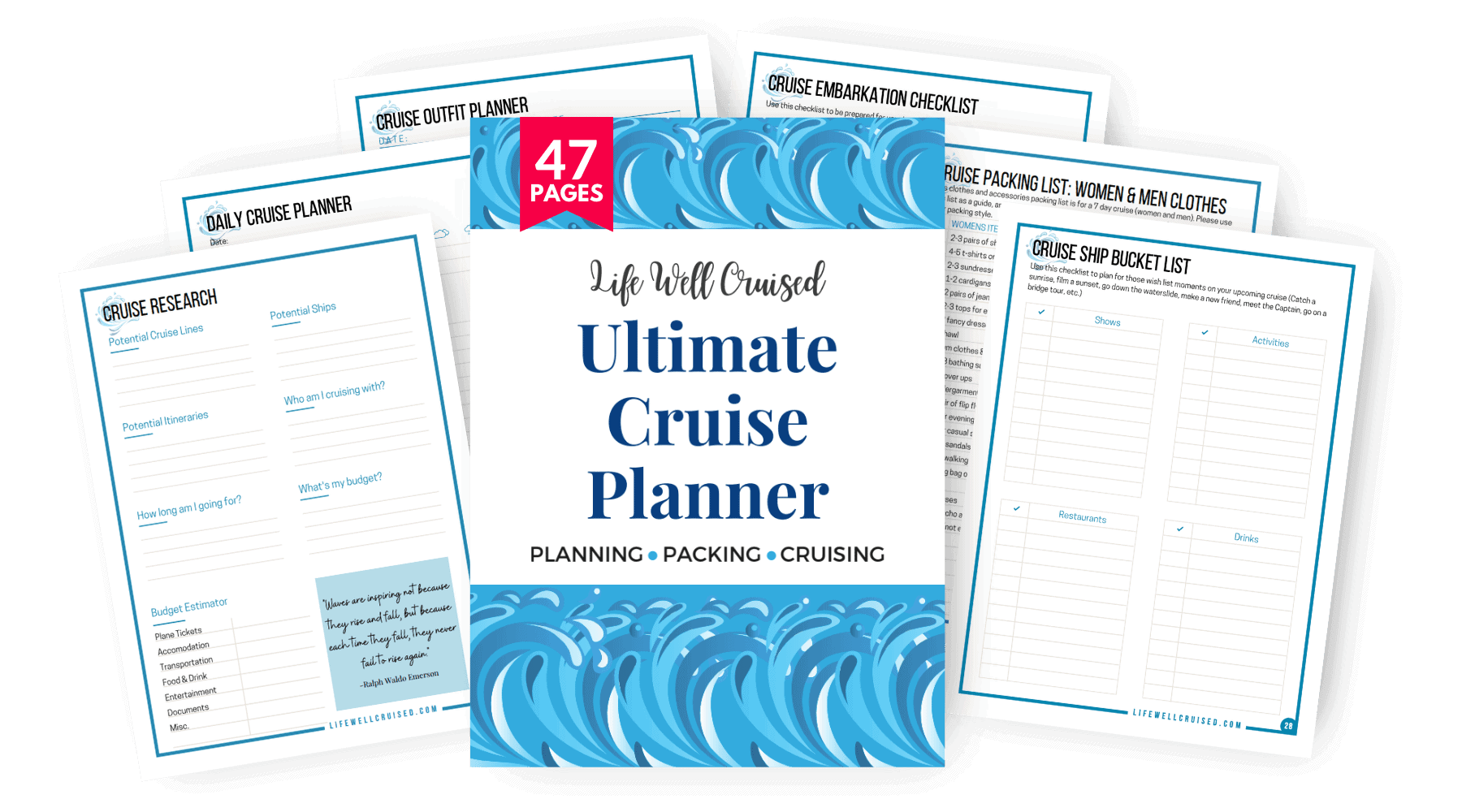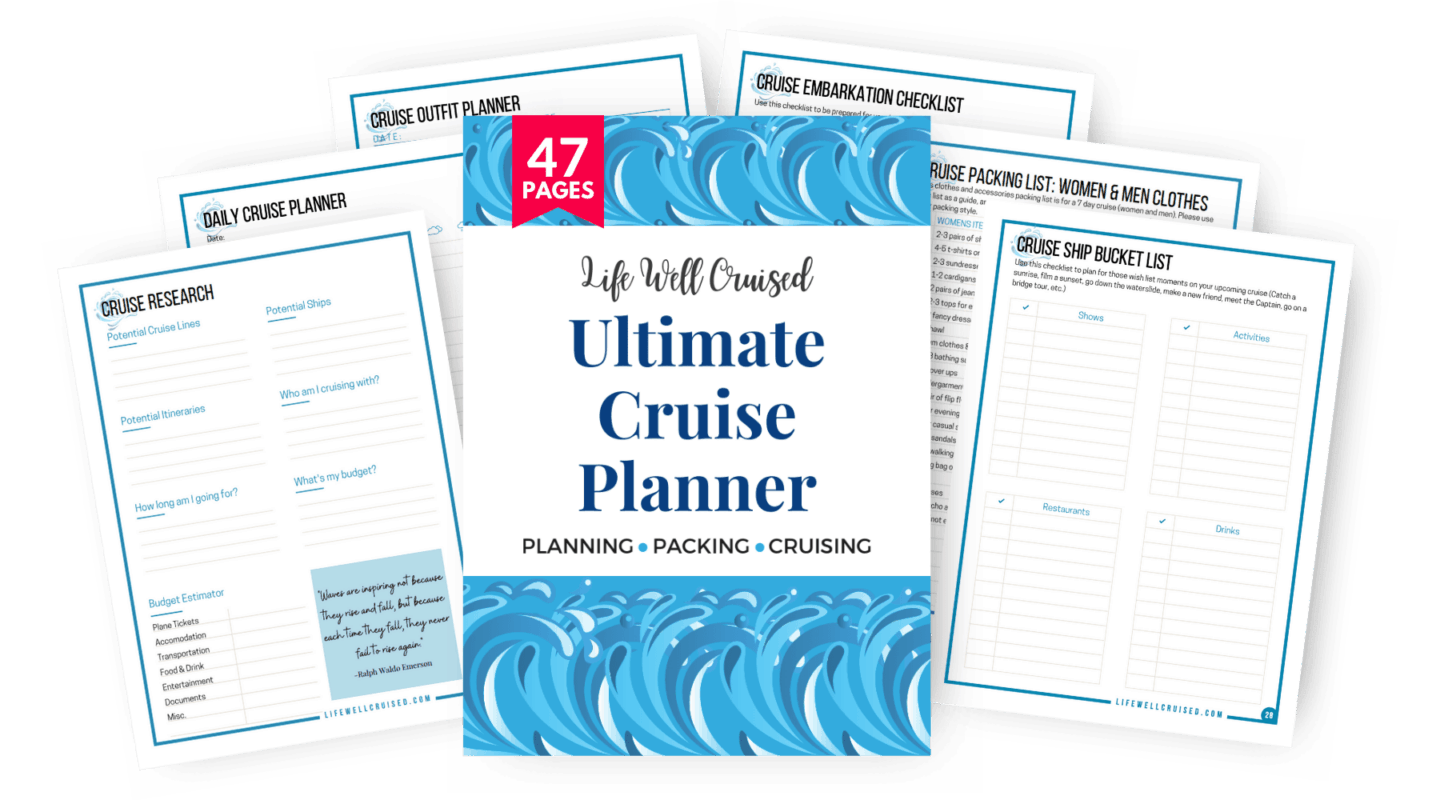 4. Cruise food
Have you heard that you'll gain weight when you cruise? While this doesn't have to be true, cruises have earned that reputation because the quality and choice of food on most cruises is really, really good!
Plus, most food is included on a cruise, so it's pretty tempting to indulge and try dishes you may not eat regularly at home.
Cruise Tip: Consider cruise line specialty restaurants. One of our favorite cruise foodie experiences has been dining at the Tuscan Grille, Celebrity Cruises Italian Steakhouse. Even though the restaurant had an additional charge, it was well worth it.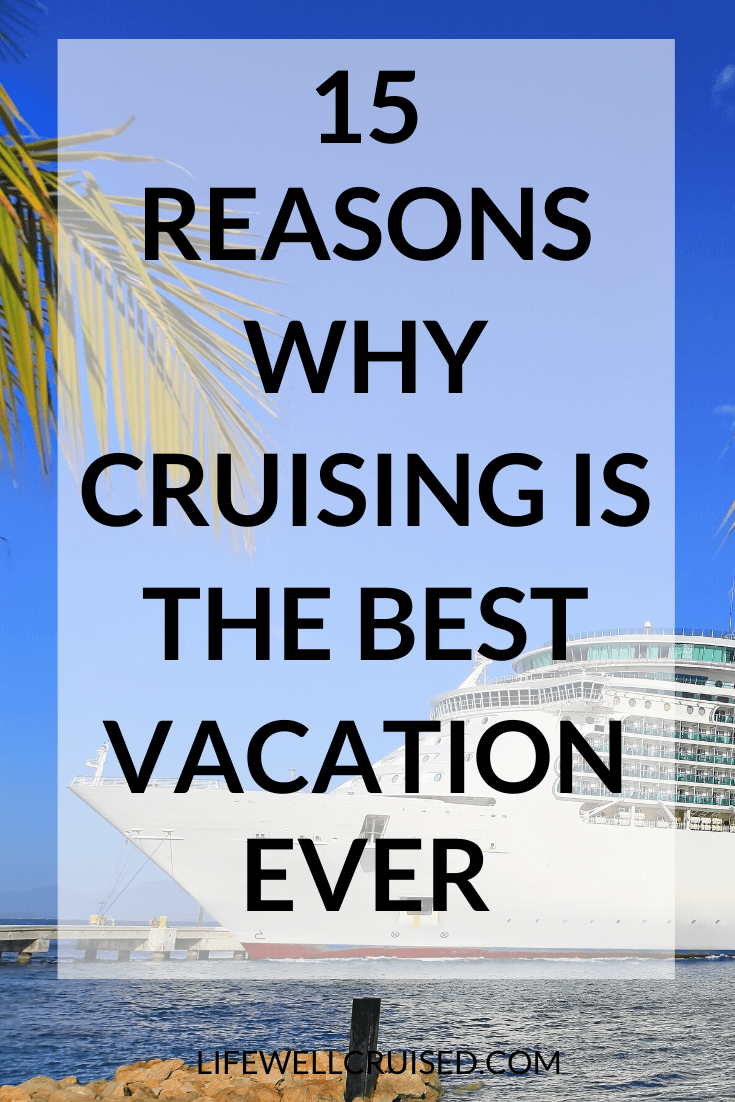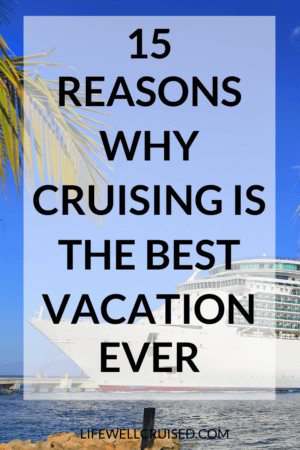 5. Exciting Itineraries
If you love to travel, cruising is a great way to see and experience some of your wish list destinations. If you love the beach and turquoise waters, plus seeing several islands all in one cruise, Caribbean cruise is perfect. Do you prefer to visit one destination and stay a few days and explore? Plan a Bermuda cruise.
If you want to experience scenic wonders, nature and wildlife, as Alaskan cruise is a dream. If sight-seeing and historic travel is most appealing, consider a Mediterranean or Baltic cruise.
One of my cruise friends said "It's like seeing the world, one ship at a time. It's window shopping of the Earth." I couldn't have said it better!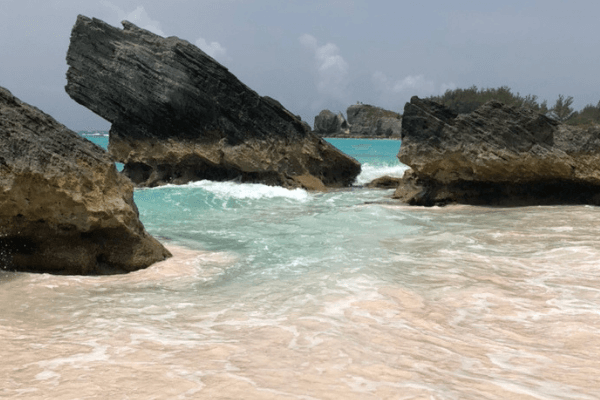 6. Unpack Only Once
One of my favorite things about cruising is that you unpack only once, all while visiting several destinations. We experienced this on a 12 day Mediterranean cruise where we visited 9 different ports and cities. No packing and unpacking!
The same trip as a land tour would mean packing and unpacking at each destination, and probably living out of a suitcase. You would have to carry luggage on and off coach buses, and endure early morning drives to the next destination.
Whereas on a cruise, after a busy day sightseeing, you get to return home to your luxurious cruise ship. All you need to do is enjoy a relaxing dinner and perhaps see a show, or chat with new friends.
Cruise ships often sail to the next during the night, while you sleep in your comfortable cabin. This is a big reason that cruises are the best way to travel!
Read more: 25 Cruise Packing Tips All Cruisers Need to Know
7. Cruising is a Great Value
Cruises are often thought of as an expensive vacation,. However, this misconception about cruising being only for the rich has been debunked over the years, as many people have found that they are such a great value.
In fact, many families with children find cruises less expensive than land vacations and theme park holidays. Plus, with the quality kid's club and loads of engaging activities, it makes a great vacation for all.
When my children were young, we found so many ways to save money on our family cruises, so we could cruise more often!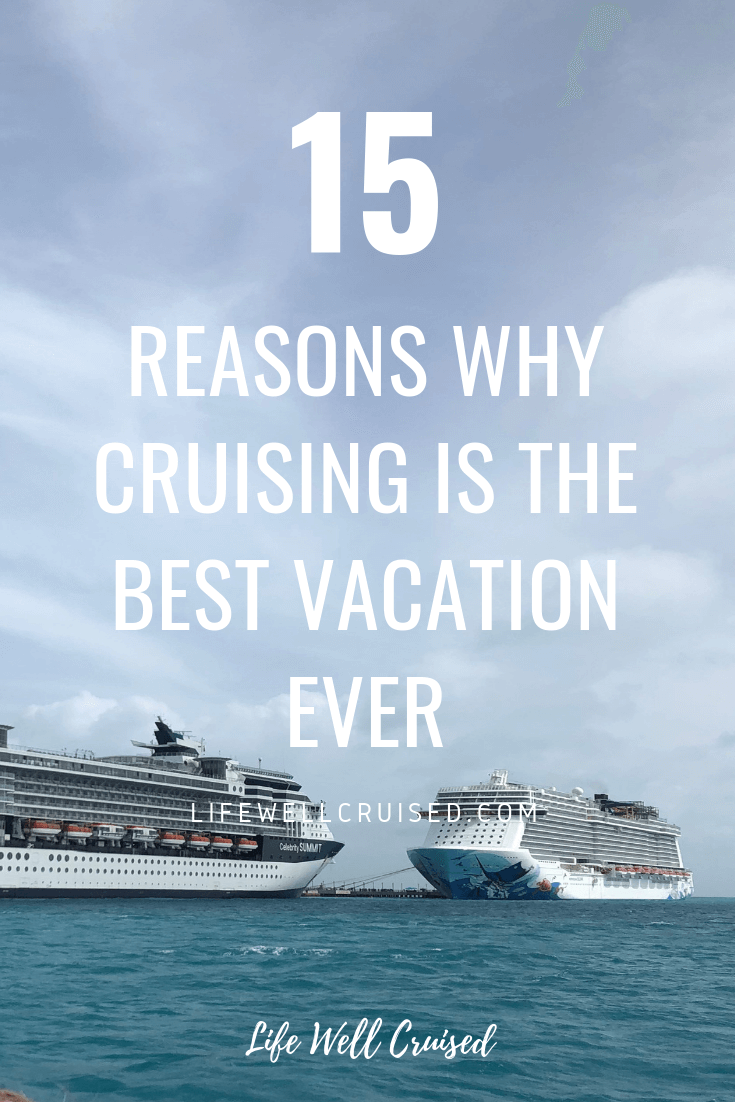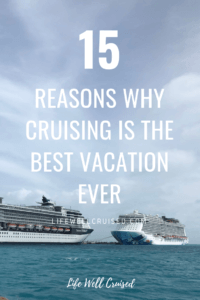 8. Shore Excursions and Activities
While cruise sea days are awesome, it's pretty exciting to wake up to a new port of call and adventures ahead. Cruise ports offer opportunities to do activities and shore excursions, either planned with the cruise line or on your own.
Days in a cruise port of call is the time to sightsee, go to the beach, shop for local art or souvenirs and do some exciting activities. Whether you want to swim with stingrays in Grand Cayman, tour the Crystal Caves in Bermuda or snorkel at your cruise line's private island, there are so many adventures to be had when cruising.
After a fun day at a cruise port, you will often hear other passengers exclaiming at they board, "this is the best vacation ever!".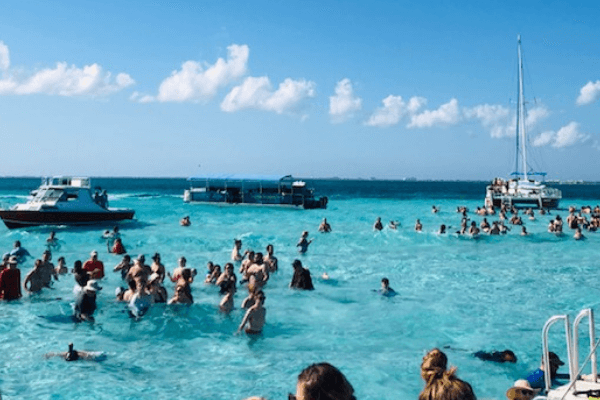 9. Making New Friends
Did you know that over 3000 people are on most cruise ships? This means there are many people to meet and connect with. Plus, on the most part people are pretty friendly on cruises.
While there's no requirement to be social, if you're like me and you like to meet new people, you'll be in your element!
I love to talk to people from different cities and countries and I enjoy learning a little bit about them. I especially enjoy talking to those who have traveled and cruised extensively. They have amazing stories and cruise tips!
10. Learning New Skills
The opportunity to learn new things is all around you on a cruise. Whether you sign up for salsa class, learn origami, attend a lecture about ancestry research, participate in a cardio-boxing class (I did this!) or attend an art auction and learn about up and coming artists; there is always something new to learn and do while you are on a cruise.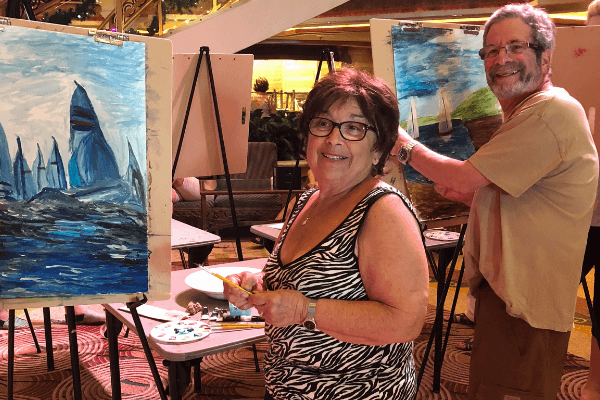 11. Disconnecting
While wifi and cruise ship internet is improving, cruising remains a great way to disconnect. You can put your phone away, or check on emails and social media only at certain time of the day. While out in the middle of the ocean, you can get lost in the ocean and cruise ship life, and truly disconnect.
Related: 21 Things You Need to Know About Ocean Medallion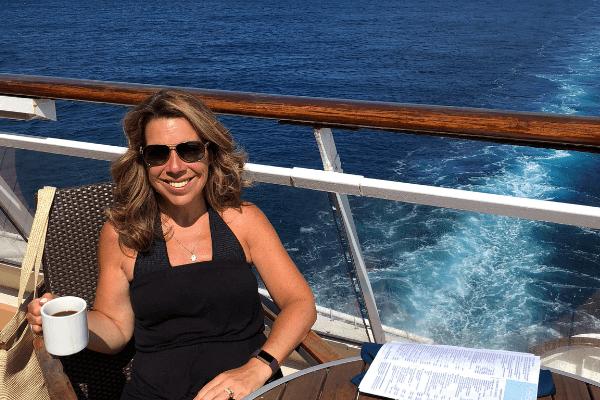 12. Family Memories
If you bring your kids on a cruise when they're young, you'll have memories to last a lifetime!
Plus, the reality is, there is probably no easier and more fun vacation for families than a cruise. It's easy to understand why. With amazing kid's clubs staffed with qualified personnel, children and adults love it.
I remember my own kids begging me to stay longer at the kids club for Pajama parties, pirate parades and late night games of Ga-Ga Ball. If you don't know what Ga-ga Ball is, as I sure don't, my kids explained enthusiastically, "Only the greatest game on the Seven Seas!!!". I still recall this and it brings back wonderful, happy memories.
If you asked my kids today, who are both young adults, they would 100% tell you that cruising is the best vacation ever!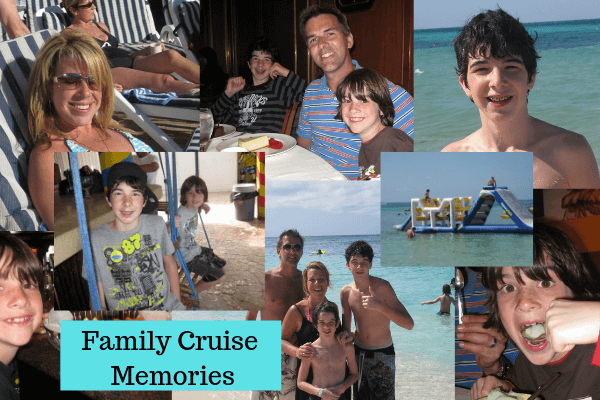 13. A Romantic Vacation
Cruises are the ultimate romantic vacation. Sunrises and sunsets at sea, romantic dinners for two, exciting adventures and activities – it's easy to see why so many couples cruise to celebrate anniversaries and other special occasions.
Read more: 10 Romantic Things to Do for Couples on a Cruise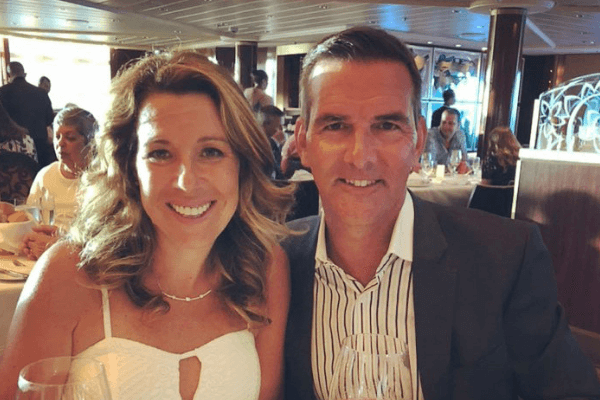 14. No Fly Cruises
While this isn't talked about much, some people don't like to fly and will avoid it if possible. Cruises are a great way to travel, by ship instead of by plane.
Of course, you'll still have to drive to a cruise port or take a train, but perhaps you have a cruise embarkation port only a few hours from your home?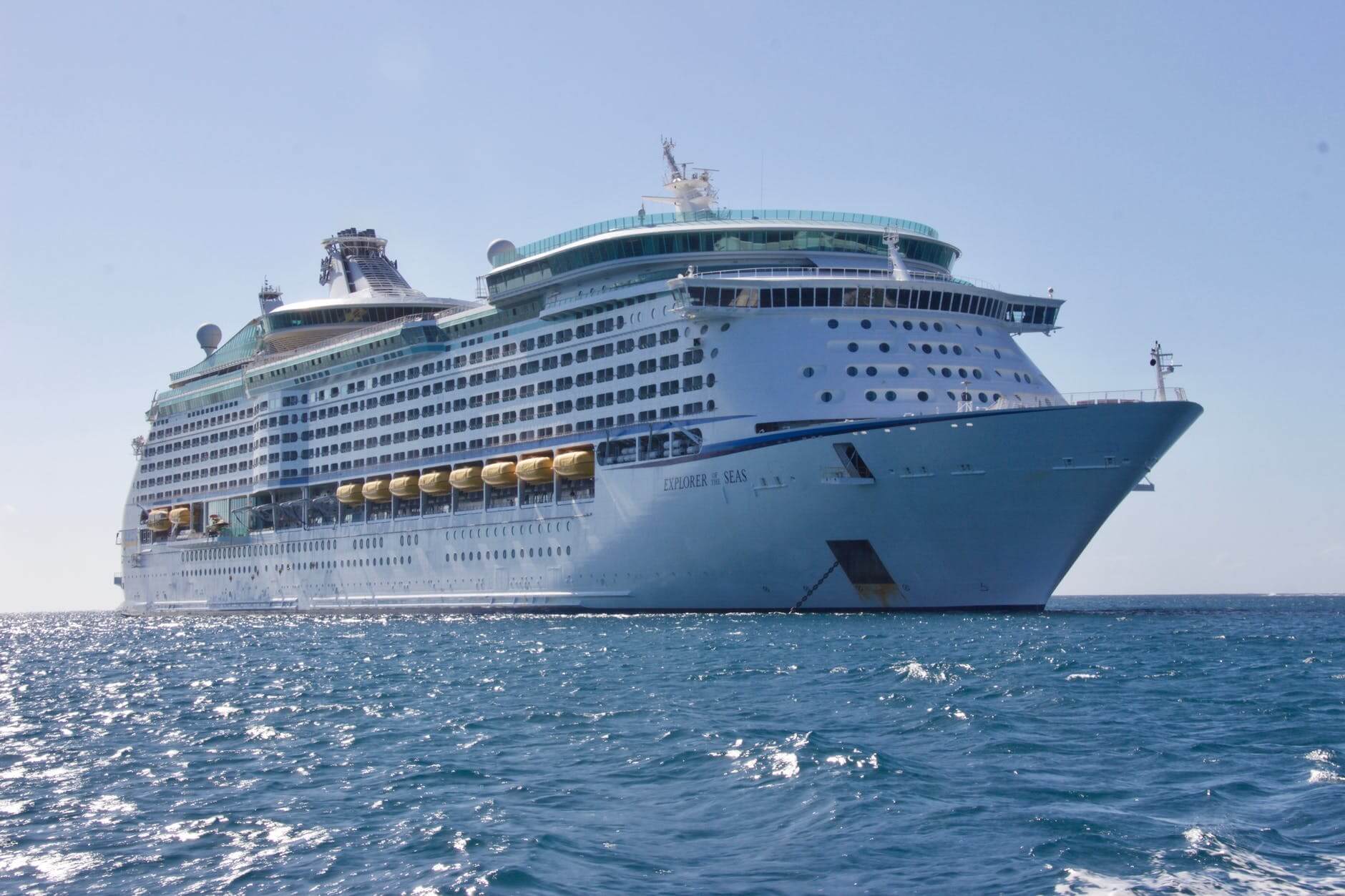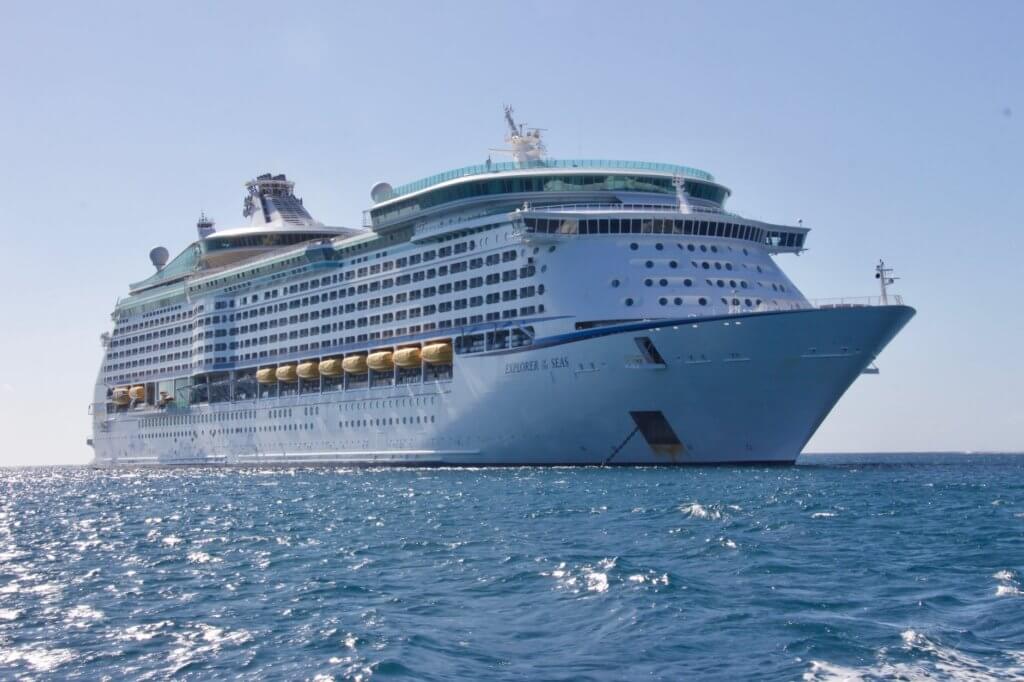 15. Cruise Cocktails & Bars
One of the first things you might want to do on a cruise after you board is to sit and enjoy a cocktail. Not only are the drinks on a cruise awesome, but many cruise ship bars have a special atmosphere you might enjoy.
Whether you love a lively martini bar, or a friendly Piano bar, you'll find a favorite bar and bartenders on a cruise. Even if you don't drink alcohol, you can sit and have a virgin drink and take in the atmosphere and enjoy being with friends.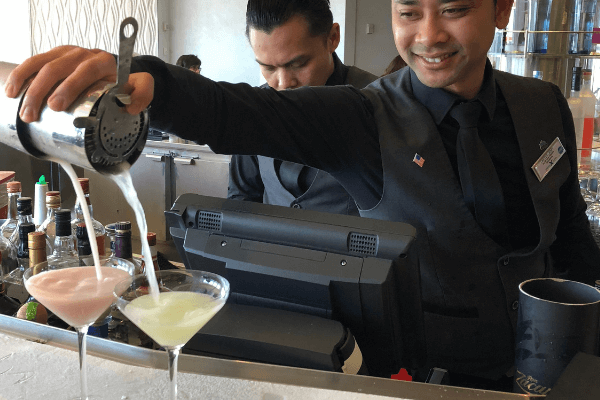 Related and Popular Posts:
37 Surprising Cruise Ship Facts
50 Must-have Cruise Essentials to Bring on a Cruise
30 Cruise Cabin Hacks Every Cruiser Needs to Know
20 Super Practical Tips for first-time cruisers
27 Cruise Travel Hacks Repeat Cruisers Swear By
17 Most Annoying Things About Cruises
10 Things that Cost Extra on a Cruise but Are Totally Worth It
Final thoughts: Why Cruising is the Best Vacation
In this post we've gone through the reasons why people love to cruise, and why so many people say cruises are the best way to travel, make memories and enjoy cruise ship life!
Do you agree? If you've been on a cruise and enjoy it, what do you enjoy most? Please let me know in the comments below.
Happy cruising!
Ilana
If you found this post helpful, please don't keep it to yourself ;-). Share it on Facebook or Save for later Pinterest (share buttons at the top). Thanks so much!
Let's connect:
Follow me on Facebook at Life Well Cruised
Follow me on Pinterest at Life Well Cruised
Follow me on Instagram at Life Well Cruised
Follow me on YouTube at Life Well Cruised
Get The Ultimate Cruise Planner
Regular price: $27 Now just $17!