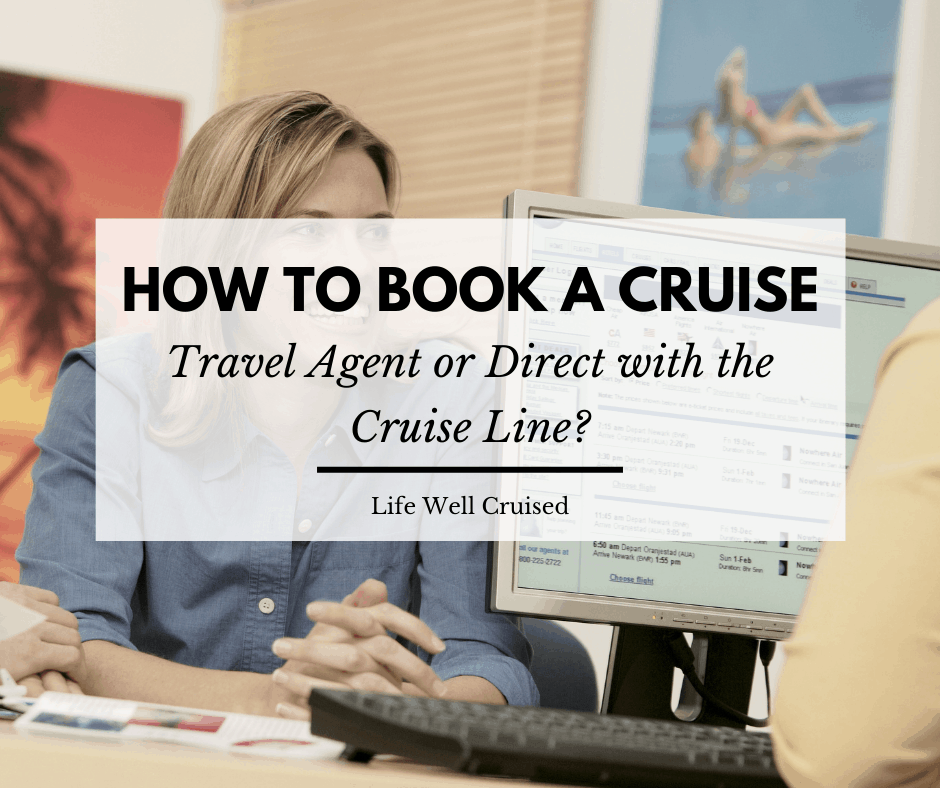 If you're thinking of booking a cruise, you might be wondering if it's better to book with a travel agent or directly with the cruise line? There are a few factors to consider, and questions to ask, before you decide.
In this post, we'll go over the benefits of using a travel agent or cruise specialist, as well as the advantages of booking directly. When it comes to the best way to book a cruise, you may have wondered…
Why do people use travel agents to book a cruise?
Do travel agents get better deals on a cruise?
What questions should I ask the travel agent?
When is it better to book directly with the cruise line?
For most people, the benefits of using a travel agent experienced in selling cruises are well worth it. Travel agents will help you to choose a cruise, offer travel advice and answer questions, and can often find great cruise deals. Some may also provide an extra amenity, like an onboard cash credit or bottle of wine.
However, there are some instances when some people will prefer to book directly with the cruise line. We'll go through when and why this makes sense. I'll also go through some of the most important and frequently asked questions about booking a cruise.
How to Book a Cruise – Travel Agent or Direct with the Cruise Line?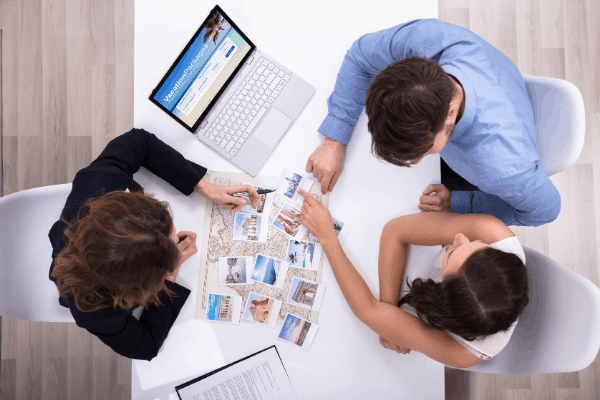 If you're a first time cruiser, the process of how to book a cruise might seem confusing. However, even for repeat cruisers, some of this information may be helpful as well.
You can book your cruise with a travel agency or directly through the cruise line. This can mean using a local travel agency or booking online through a cruise vacation website.
Travel agents who specialize in selling cruises, are often referred to as Cruise Specialists or Cruise Consultants. This is important, as you will want to use a travel agent who is knowledgeable and trained in selling cruises.
Which Travel Agents Sell Cruises (examples)
A local travel agency storefront
A large online booking website
Independent travel agents (who may work for cruise agency franchises)
When you do book online with a large website like Expedia Cruises or Vacations to Go, these are large travel agencies. In some cases, depending on the company, you can work with a specific cruise specialist for every cruise. For experienced cruisers, this can often be the best option.
Deposits and Final Payments
When you book a cruise several months or even a year or more in advance, cruise lines will ask for a deposit (which may or may not be refundable). The deposit secures your reservation until final payment. Cruise line final payment dates range from 120 days before your cruise, to 60 days before your cruise. Always check the cruise line confirmation and note the payment dates.
Should You Use a Travel Agent to Book a Cruise?
There are several benefits to using a travel agent to book your cruise. In fact, a majority of cruisers use a travel agent, whether a local agency or an online booking website, to book their cruise.
According to the Cruise Line International Association, when people did use a travel agent, they reported a high degree of satisfaction with the advice, knowledge and value received.
Suggested: 25 Most Recommended Items to Bring on a Cruise
Benefits of Using a Travel Agent to Book Your Cruise
Experience and Advice
One of the biggest advantages of using a travel agent to book a cruise is getting great advice. A cruise specialist can guide you to the right cruise line and ship based on your vacation preferences and goals for the trip.
If you're new to cruising, using a travel agent to book a cruise is a good idea. First time cruisers need to know about travel documents, online check in, cruise line gratuities, new health protocols and more. Having a travel agent to hold your hand and answer questions, right up to embarkation day, is very helpful.
Cruise specialists are also aware of more than one cruise line, and for avid or repeat cruisers, this can be especially useful. Our tastes change over time, and we get older. What we loved about the cruise line we sailed with when the kids were young, may not be the best fit years later.
Travel agents can bring our attention to other cruise lines and travel experiences, especially as you may want to plan some of those bucket list cruises.
Service and Convenience
Travel agents can take care of the booking and making payments, and even help with booking flights and pre and post cruise hotels. Of course, if you prefer to book online with an online travel agency website, that's a convenience too.
Value
This will come as a surprise to many, but when you book a cruise, the service of your travel agent is free. The price will not be higher than booking with the cruise line directly. Now this doesn't mean they don't get paid, but rather that the cruise line pays a commission to them directly.
There can be exceptions to this, as some travel agents may charge booking or administrative fees. They should let you know if this is the case.
Suggested: 20 Practical Tips for First-time Cruisers
What to Look for in a Cruise Travel Agent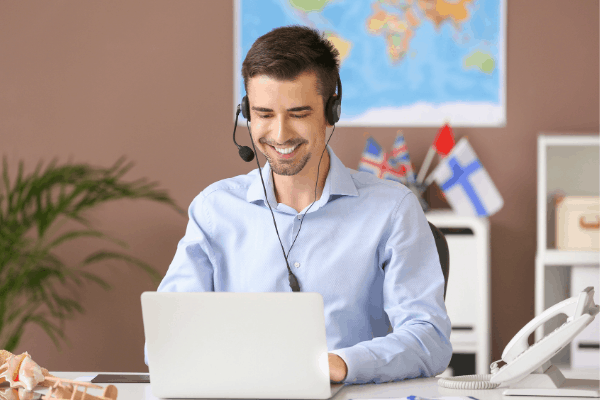 I love travel agents. In my experience, they are passionate travelers themselves, and can offer excellent first person advice. However, when it comes to cruising, you need a travel agent that specializes in cruise travel.
Travel agents who specialize in selling cruises are often called Cruise Specialists or Cruise Consultants. They are usually passionate cruisers themselves who have a keen interest in learning about cruises and sharing that knowledge with their clients.
When looking for a travel agent, make sure this person is knowledgeable and trained in selling cruises. When booking with an Cruise Agency franchise like Cruise Planners or Expedia Cruises, this should be the case.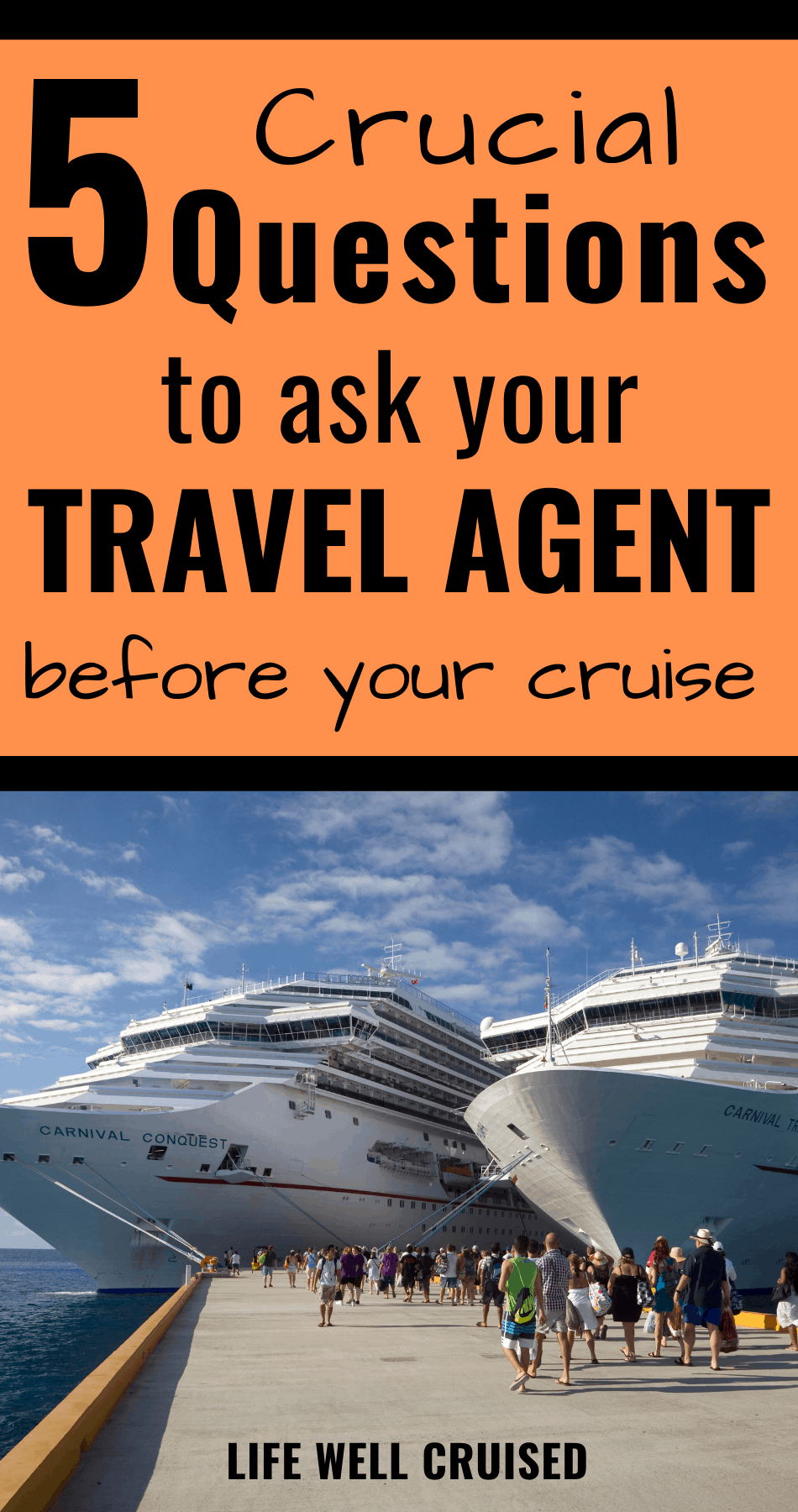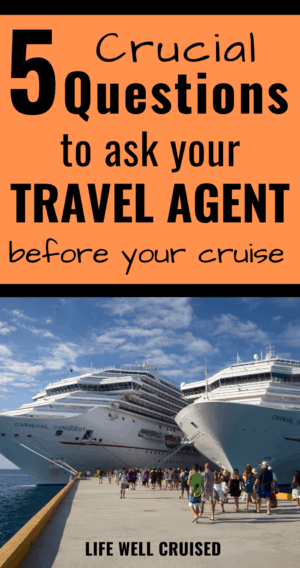 Questions to Ask Your Travel Agent or Cruise Specialist
When you make a payment (deposit or final payment), does the travel agent pay the cruise line directly on your behalf?
It's best to have the travel agent make the payment for you using your credit card, directly with the cruise line. This is safer than the travel agent taking your payment, and paying the cruise line themselves. Paying directly ensures that your payment is made to the cruise line, and is standard practice for most agencies.
You can also ask to receive the booking confirmation from the cruise line, showing payments, for your records.
Do you have a back up to contact if you're on vacation or unavailable?
Travel agents go on cruises and travel. While this is great, who is available if you have a question or need assistance? Often, those working for larger agencies or franchises will have a main contact number if the need arises.
Will you monitor my cruise fare for price drops or should I contact you?
Did you know that many cruise lines will adjust your cruise fare if it drops before final payment? Often it needs to be on the same cabin category and it won't be combinable with past promotions, but it's always worth checking.
While many travel agents will try to keep an eye on price drops, the reality is it can be missed. It's a good idea to keep track yourself as well.
Are there any fees I should be aware of?
Some travel agents charge an administrative fee, or even a cancellation fee. While booking the cruise may be free, booking a flight or hotel may have additional fees. It may still be worth their service, however if you're keeping track of your cruise vacation budget, it's good information to know.
Suggested: How to Save Money on a Cruise: 27 Tips and Cruise Hacks
Do Travel Agents Get Better Deals on a Cruise?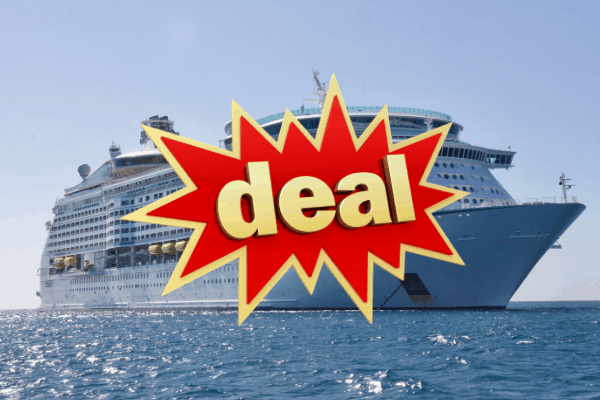 Travel agents may have access to better deals on cruises. In most cases, larger agencies or franchises have huge influence and buying power with the cruise line. This can mean better pricing on some cruises and/or some extra perks or amenities.
The Earlier the Better
Travel agencies often hold inventory on cruise ships that are likely to be popular with their clients. They reserve several cabins at the earliest and lowest rates, and can continue to sell them even as prices increase with the cruise line.
However, these cabins can be limited, and may not be available closer to sailing. Book 6 months to a year, or more, before your cruise for access to these special rates.
Extra Perks
Travel agencies that sell cruises may also have some perks if you book with them. This can include an onboard credit (can be used on drinks, excursions and more), a bottle of wine or a plate of chocolate covered strawberries, and even travel points.
Suggested: Cruise On Board Credits (OBC): How Can You Use Them?
Special Promotions
Another advantage of using a travel agent or cruise specialist, is being able to book when they have a special promotion with the cruise line. Agencies partner with cruise lines at certain times of the year and will offer a booking incentive, such as prepaid gratuities or specialty dining.
Suggested: What to Pack for a Caribbean Cruise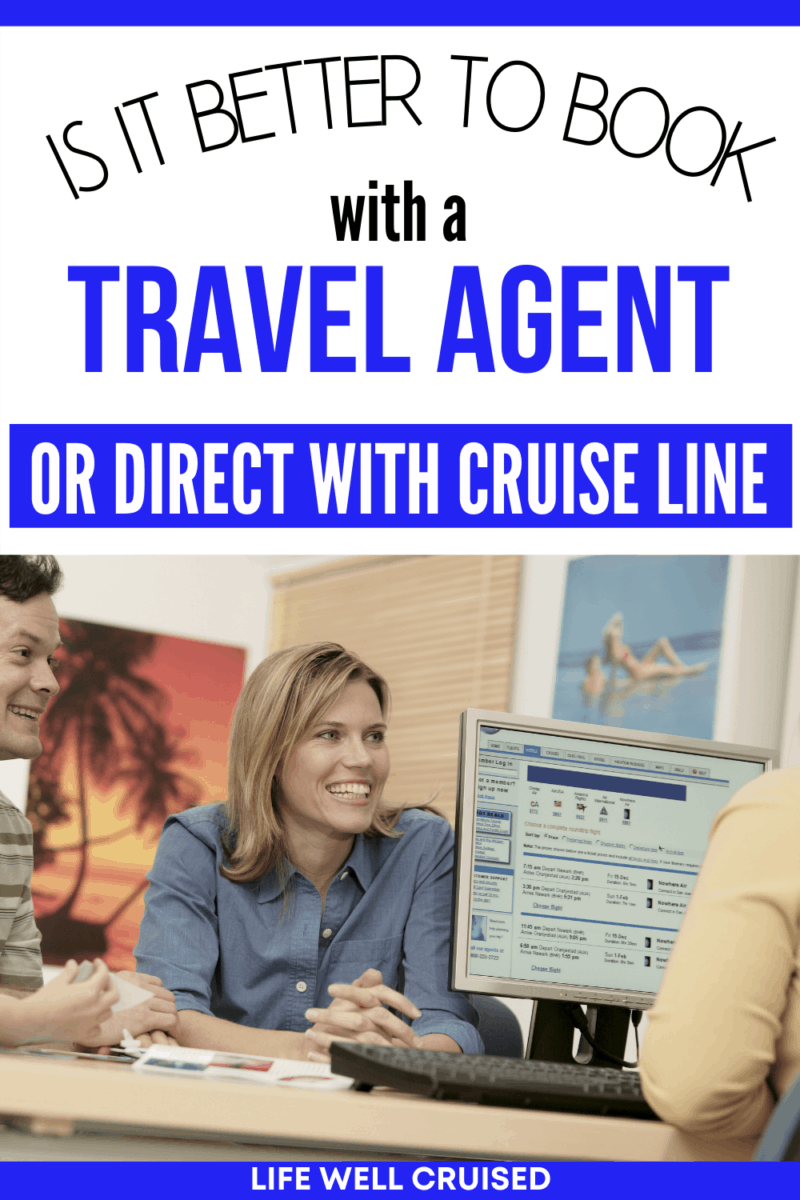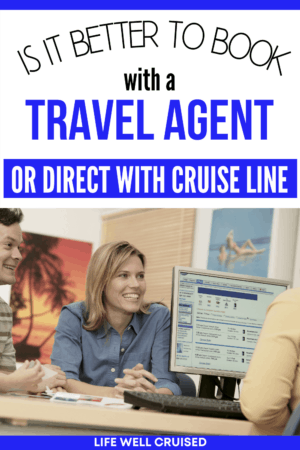 How to Get the Best deal on a Cruise
The best ways to find deals on a cruise is to keep informed. Sign up for your favorite cruise line's emails, as well as emails from travel agencies and online booking websites. If you get too many emails, consider working with only your favorites.
If you're happy with the service and value of a specific travel agent, keep in touch and let them know what cruises you're considering even a year or two down the line. This way, when she sees a new promotion or great deal on a cruise, she can let you know.
Should You use a Travel agent to Book a Group Cruise?
If you're planning a group cruise, using a travel agent will be enormously helpful.
Your cruise specialist will take care of everything you need, and manage all the reservations. If you're planning a group cruise with friends or family (like a multi-generational cruise), the travel agent will work with each party to make sure all their questions are answered. In addition, they'll coordinate dining reservations and cabin locations.
If you're the group leader, you can concentrate on the fun stuff, like matching t-shirts, and leave the boring details to your cruise consultant.
Suggested: 27 Cruise Travel Hacks of Repeat Cruisers
When Should You Book Directly with the Cruise Line?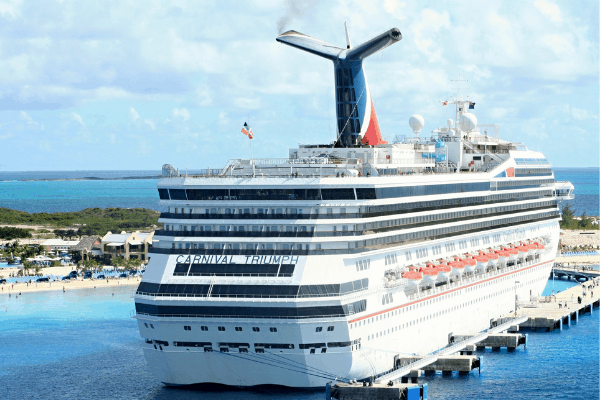 If you know what cruise ship, itinerary and cabin you want, and prefer to do a lot of your own research, you may want to book directly with the cruise line. In addition, if you prefer to have control over all aspects of your cruise booking, and think you'll be likely to make a lot of changes between placing a deposit, and sailing, booking direct will be most convenient.
When you book with a travel agent, they're responsible for your booking, and all major changes need to be done through them. Things like changing cabins or requesting a price reduction, if the cost of your cruise drops before your final payment, will need to be done by your travel agent.
However, things that have to do with your own vacation planning are left up to you. As an example, reserving your shore excursions, making specialty dining reservations, and even booking your cruise line air flights are able to be done online, within your cruise reservation.
It's worth giving this some consideration, as there are pros and cons to using a travel agent versus booking directly.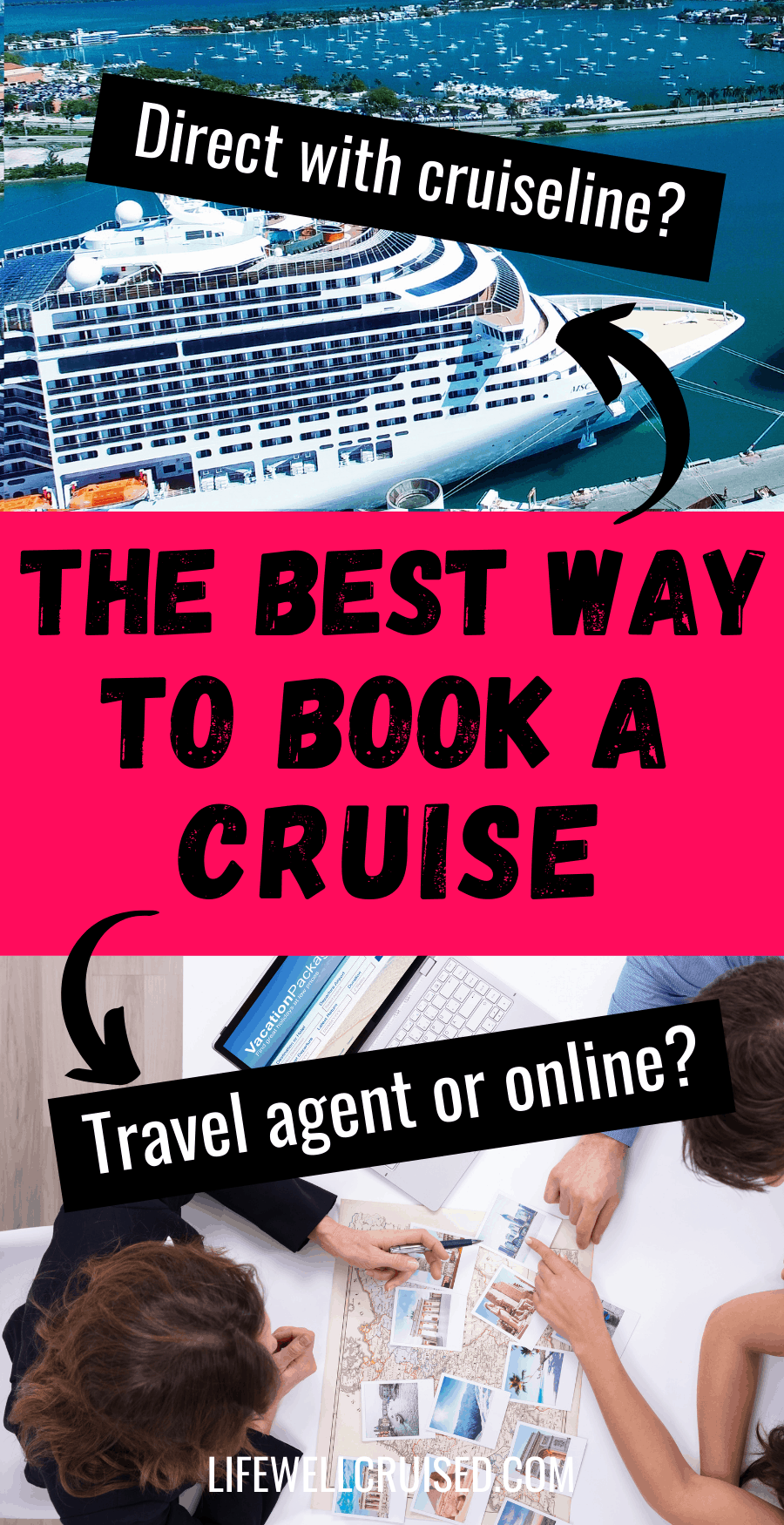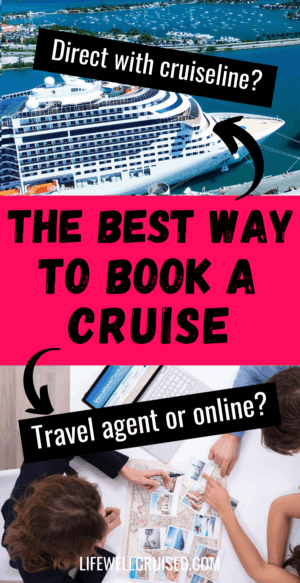 Planning a cruise? These articles can help:
Should You Prepay Gratuities on a Cruise or Pay Onboard?
10 Cruise Ship Cabins to Avoid
63 Things NOT to Do on a Cruise Ship
What To Wear on a Cruise Vacation (when dress codes are changing)
Cruise Essentials List – Favorite Amazon Items
Video: How to Book a Cruise: Should You Book Direct with the Cruise Line, Travel Agent or Online
If you enjoy cruise tips, news and reviews, please subscribe to our channel, Life Well Cruised on YouTube.
Final Thoughts: Is It Better to Book a Cruise with a Travel Agent or Direct with the Cruise Line?
To recap, in this article we've gone through the benefits of booking with a travel agent for a cruise, as well the disadvantages. In addition, we've also gone through what to look for in a travel agent and what questions to ask.
When booking a cruise with a travel agent, there's no additional cost, and it may be cheaper in some cases. You may even receive travel rewards or an onboard gift from your agent. If you're a first time cruiser or booking a group cruise, booking with a travel agent is probably best.
However, the disadvantages of using a travel agent include not having control over all aspects of your booking. You'll have to communicate with your cruise specialist for questions and changes you wish to make.
Have you booked a cruise using a travel agent or directly with the cruise line? Please let me know any questions, as well as any tips that you may have.
Happy cruising!
Ilana
If you found this article helpful, please pass it along. Please share on Facebook or PIN to your favorite Pinterest board (share buttons at the top). Thanks so much!
Let's connect:
Follow me on Facebook at Life Well Cruised
Follow me on YouTube at Life Well Cruised
Follow me on Pinterest at Life Well Cruised
Follow me on Instagram at Life Well Cruised