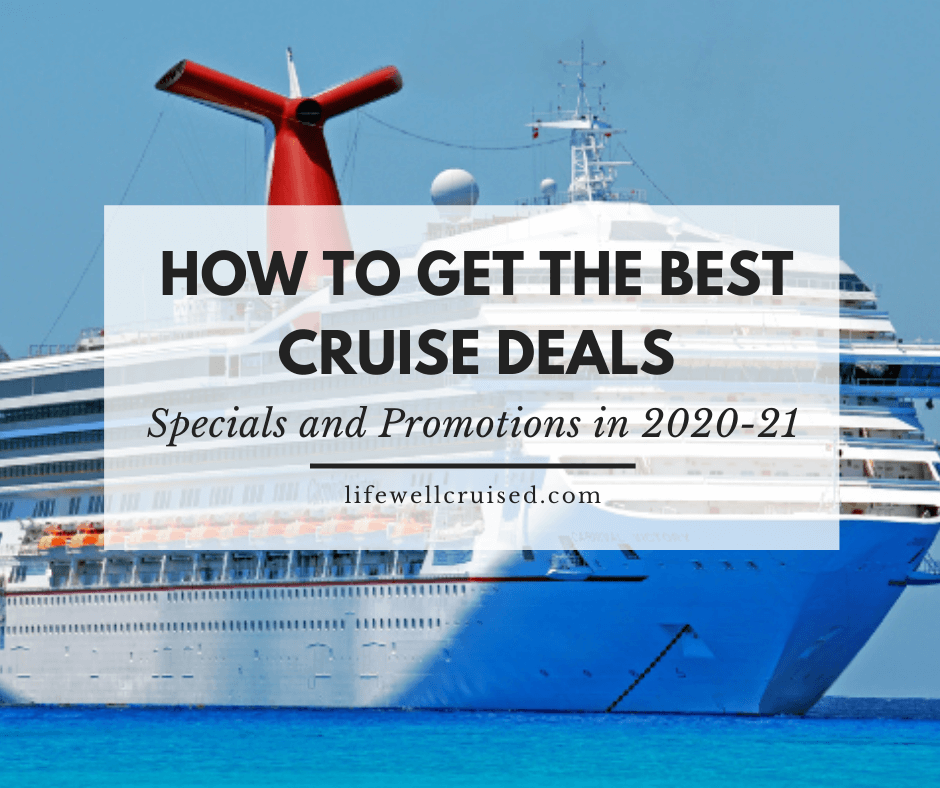 How to Get the Best Cruise Deals in Today's New Reality
While many of the usual tips, tricks and secrets still apply on to how to get the best deals and specials on a cruise, the reality is that things are changing quickly and prices of cruises have actually been increasing for 2021 and 2022.
It might seem strange that prices are actually higher for future cruises, given the situation. After all, cruises are are on a pause for a few months and no one can deny that there's been more than a little negative publicity.
So, why are cruise prices higher for next year? The short answer is that there is demand.
Many people who have had their cruises cancelled opted for Future Cruise Credits, which they need to use in the next 18 months to 2 years. Avid cruisers also know that cruising is a very safe mode of travel, and that this situation wasn't caused by cruises, so they're ready to cruise again once it's safe.
Plus, I don't know about you, but after all this time stuck at home and living with the anxieties of this time, I am SO READY FOR A VACATION (yes it deserved all caps 😉
In this post I'm going to let you know 5 simple ways to find the cruise deals, promotions and specials that aren't highly publicized. This will give you the best chance of finding low priced cruises, as well as cruises with extra perks which provide value in the form of on board cash credits, free gratuities, beverage packages and more.
If you're interested in more ways to save money on a cruise, I'll link a popular post with 27 awesome tips at the end.
5 Ways to Find the Best Cruise Deals and Promotions in 2020-21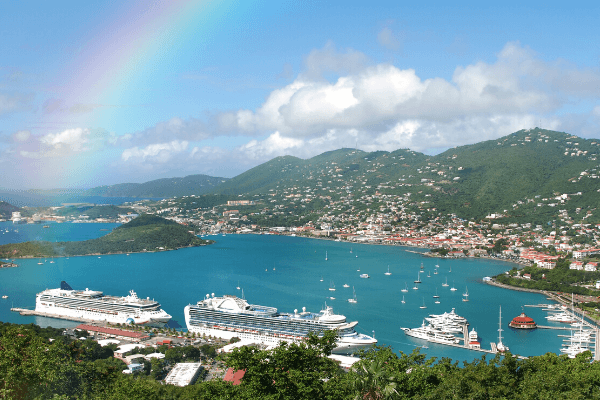 Travel agents and cruise passengers have noticed that cruise prices seem to be higher for 2021 and beyond. However, there are still good deals to be had and ways to find the very best prices on cruises.
These tips are pretty simple and easy, but I guarantee that if you use them, you'll be kept up-to-date on the latest cruise promotions and be able to book a cruise at very best price available.
I'll also share a little secret of where you can find prices that may be hundreds (and even thousands) less than the cruse line advertised price.
By the way, this is totally legitimate and doesn't require you joining a cruise club or other membership.
1. Sign up for cruise line emails
The first tip is to sign up for emails directly with the cruise line. Cruise lines will email their newest promotions and will often send promotion codes in specific emails.
If you're open to sailing with more than one cruise line, sign up for several. Being flexible can open up more opportunities to take advantage of cruise deals, but not necessary if you're a loyal fan of one cruise company.
By signing up for cruise line emails, you'll also know about their promotions as soon, or even before they happen. For instance, you may be told about an upcoming perks promotion like free gratuities or a beverage package, a day or two before it happens.
While in normal circumstances, you can also find some great last minute deals, in today's new reality those deals will likely be on cruises scheduled shortly after cruises are scheduled to resume.
This may be for you, or may not be.
The
cruise with confidence policies
basically allow you to cancel your cruise up to about 48 to 72 hours before your cruise and receive a full future cruise credit voucher.
2. Sign up with for your cruise line's loyalty program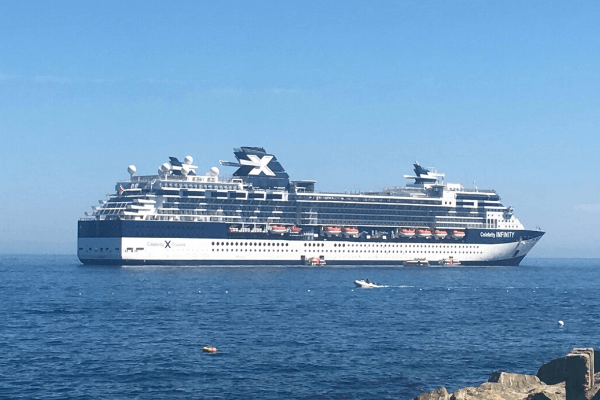 Being a Princess Captain's Circle member, Royal Caribbean Crown and Anchor member or becoming a member of most other cruise line's loyalty programs comes with some perks. While advantages grow the more you sail with the same cruise line, there can be booking discounts associated with your membership number, so it's always worth checking.
In some cases becoming a member of your cruise lines loyalty program is automatic. However, other times you do need to actually join on the cruise line's website. If you've been on a few cruises with the same line, give their loyalty department a call and they can add your past cruises retroactively.
Once cruising resumes, my hunch is that cruise lines are really going to try and get their past passengers back on board as soon as possible. After all, cruise lines know that past passengers are more likely to book at this time than new cruisers.
Tip: If you're working with a travel agent and have a discount code from a cruise line email, let them know as it can still be used.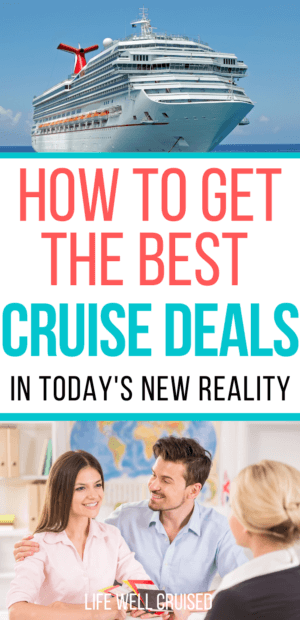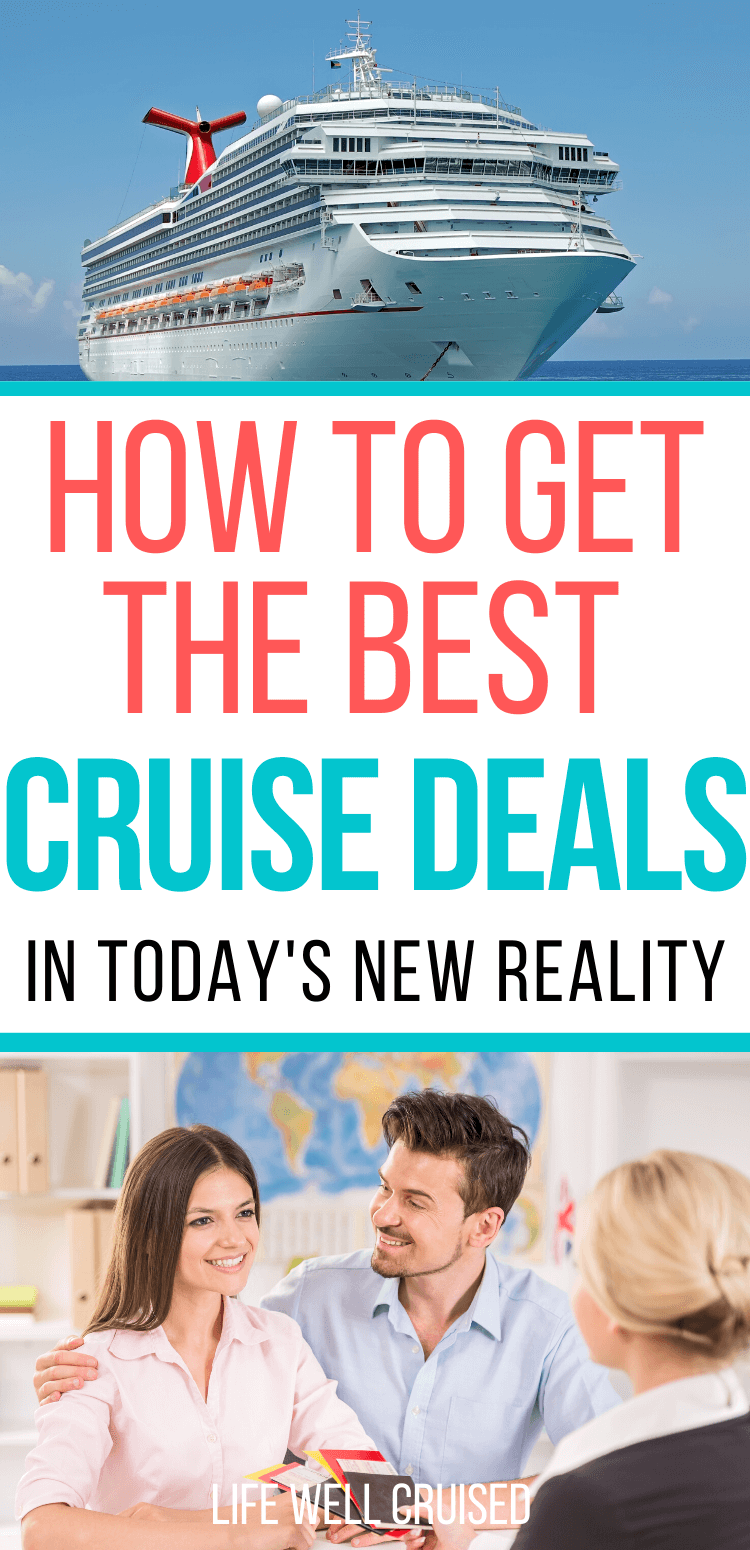 3. Check online travel sites (and sign up for emails)
Large online travel agency sites like Expedia Cruises, Costco Travel, Vacations To Go and other websites will be running promotions as they partner with various cruise lines.
You may have noticed during this pause that there are less advertisements from these online travel companies. However, as business gets more normal, whatever this new normal is, we'll be seeing more advertised promotions and email communications.
Large online travel agencies have always had great deals on cruises. One of the ways that they can do this is by partnering with the cruise lines and offering specific promotions and extra amenities to their clients.
These extra bonuses could be on board credit, dining packages, or free gratuities, or even a bottle of wine. You might also find better prices than directly with cruise line.
Fun fact: You will NEVER pay less by booking directly with the cruise line. It's actually cruise line policy and the arrangement they have with travel agents.
Don't forget to sign up for emails – as there may be offers there that you don't see on the website.
4. Work with a travel agent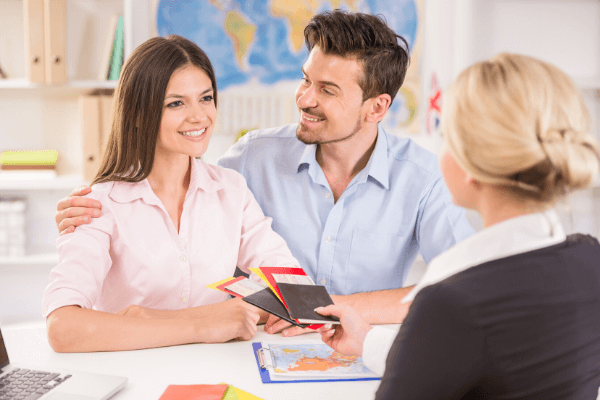 Individual travel agents from smaller agencies to larger companies can be a great asset as you're planning your cruise. Travel agents are notified before new sales and promotions are coming out – however there's more.
The fact is that a travel agent who's experienced in selling cruises will know how to find the best deals. Plus, they'll also be able to counsel you on the best cruise and value for your vacation preferences.
If your cruise was canceled, travel agents also can help you navigate how to redeem your
Future Cruise Credits
and the best way to stretch those dollars.
But, guess what? Both large and smaller travel agencies have a bit of a secret up their sleeve.
As prices have gone up with the cruise line for 2021 and beyond, travel agents just may have access to lower prices, and some amazing bargains!
How? You may ask…
So I'll tell you a little something about how this works. Travel agencies with high volume actually reserve blocks of cabins a year and more ahead of the cruise. Online travel sites and individual agencies do this regularly.
Basically, when cruise lines release their new itineraries, agencies choose what they think will likely be popular cruises, and they hold several cabins as a "group".
They may hold some inside cabins, oceanview cabins, balcony cabins and suites. They may or may not be holding cabins for three and four passengers.
When a group is held by the travel agency, the cruise fare is locked in from the time of early booking. So as prices go up by the cruise line, which happens many times, but we are really seeing now, the agency continues to have cabins at that lower early price.
This is why both online travel websites and other travel agents may have cruise prices that are hundreds of dollars less than the cruise line.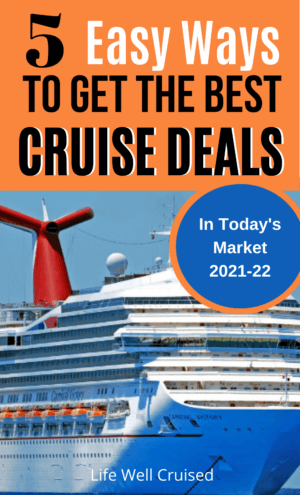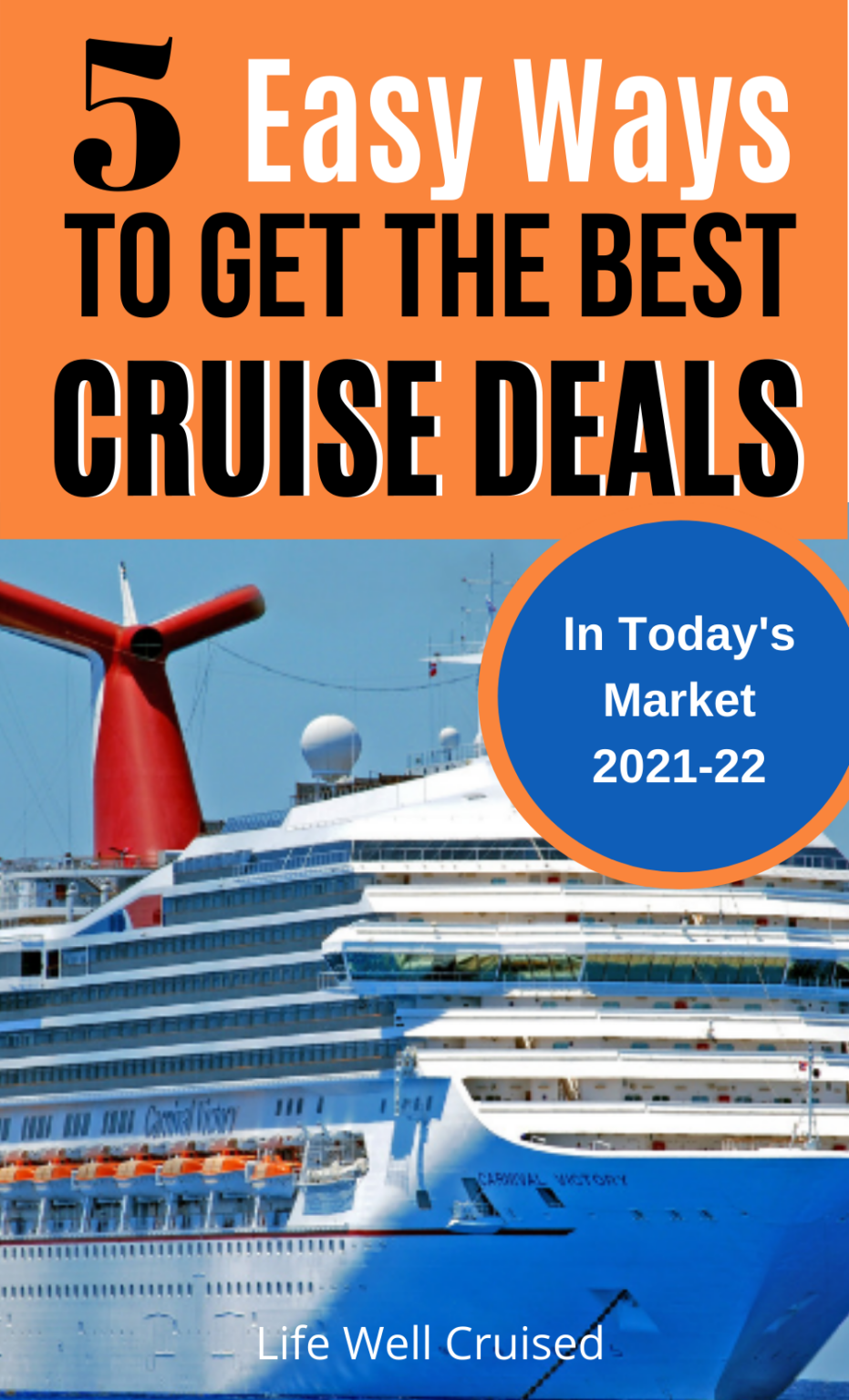 Please note that while I personally can advocate working with a travel agent, this post is not sponsored and I have no personal gain from sharing this information.
5. Online website vs local travel agency
If you do choose to use a travel agent, you might wonder if it's better to use an online agency or an individual or local travel agent?
No matter who you choose to work with, it's important that your travel agent has experience specifically with cruises and is knowledgeable. Cruise travel agents are often passionate cruisers themselves.
Both large online websites and smaller travel agencies have their merits.
Sometimes a local agent may be even be part of a larger company, which can give you both individual attention and have access to promotions, specials and even deals that that may not be advertised.
If you prefer to do the research yourself and know what you want, using an online travel website might work well for you. If you'd like more guidance then you want to speak with a dedicated cruise travel consultant.
A little tip – travel agents don't cost anything as they are paid a commission by the cruise line. However, do make sure you ask about any fees associated with their services upfront, just to be clear.
Read next: If you'd like more tips for getting best cruise deals and saving money on cruise vacations, here are two popular and helpful posts
Cancelled cruise? If you're wondering if you should take the Future Cruise Credit or Refund, read
this post
for more info.