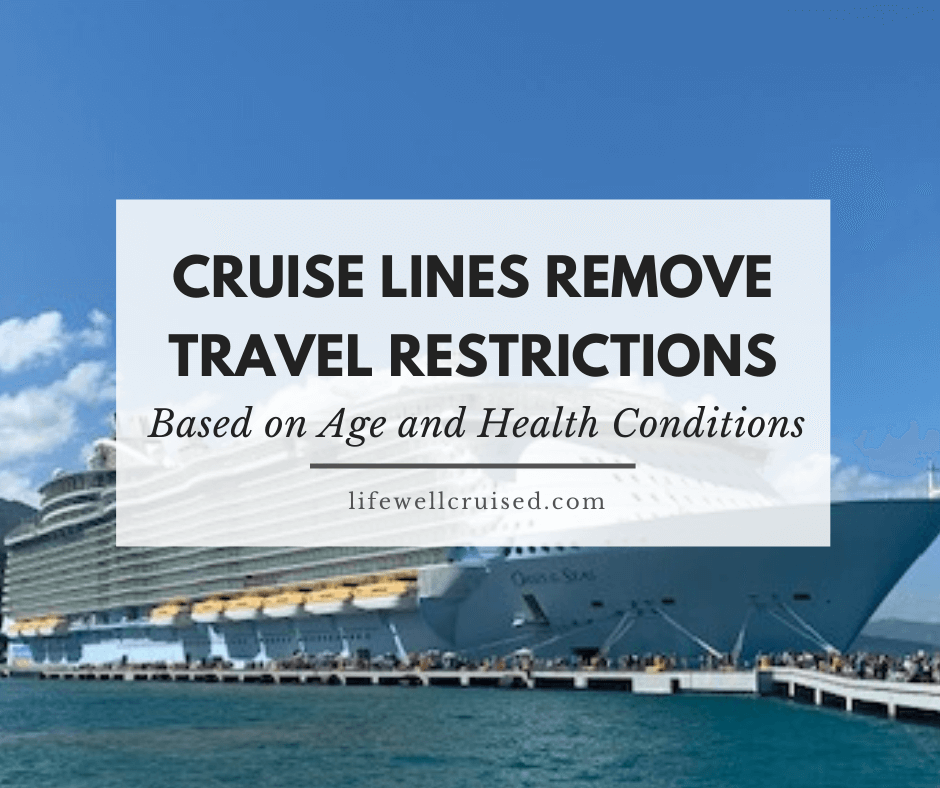 Cruising Travel Restrictions Have Been Lifted
Do cruisers need a fit to travel letter to go a cruise? That's the question that many have been asking, and obviously have been frustrated about when making future plans.
Good news! At this time, these travel restrictions have been removed.
Cruise lines no longer require a doctor's note, or fit to travel letter, for passengers 70 and over or those with chronic illnesses.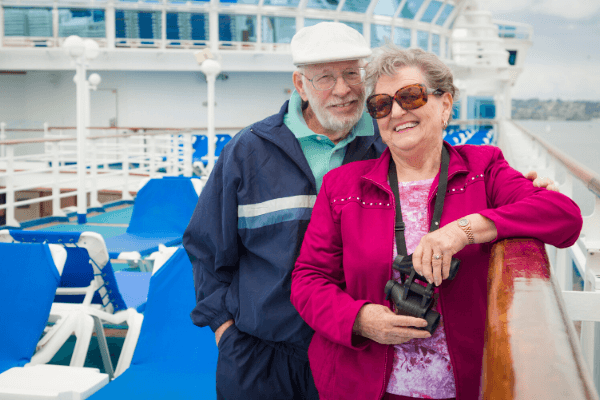 However, we can expect some new policies to come into effect to ensure safety of cruise passengers and crew once cruising resumes.
Cruise Line Policy on Health and Travel Restrictions
Firstly, let's look at the history of this policy on health and age restrictions.
Before the pause in cruising, cruise lines had implemented a policy, stating that anyone who is other 70 years and older, and/or had a severe chronic health condition would need a "fit to travel" letter to cruise. These travel restrictions were based on what was known at that time about the situation.
Of course, the world health situation changed so much since that time, and the voluntary pause has extended beyond the original 30-60 days.
Travel Restrictions – Clarification for Cruise Passengers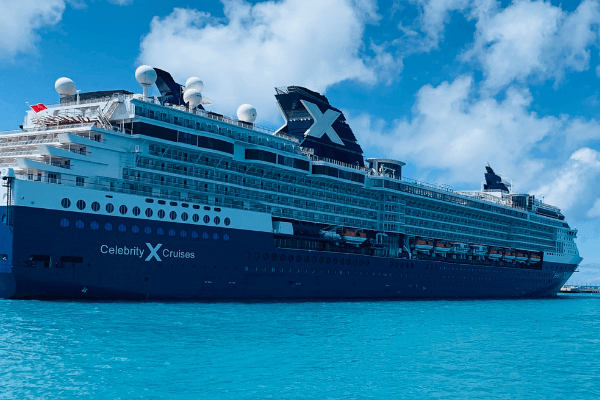 There have been questions and rumors circling for a few weeks, as many avid cruisers wondered when, and if, they might be able to cruise again.
Some had canceled cruises and wondered if they could, and should, rebook a cruise with a Future Cruise Credit or simply ask for a refund given the situation.
Finally, we heard some good news last week as both Royal Caribbean and Celebrity Cruises have ended some confusion. They have confirmed that guests 70 and older, and those with chronic health conditions will no longer have travel restrictions.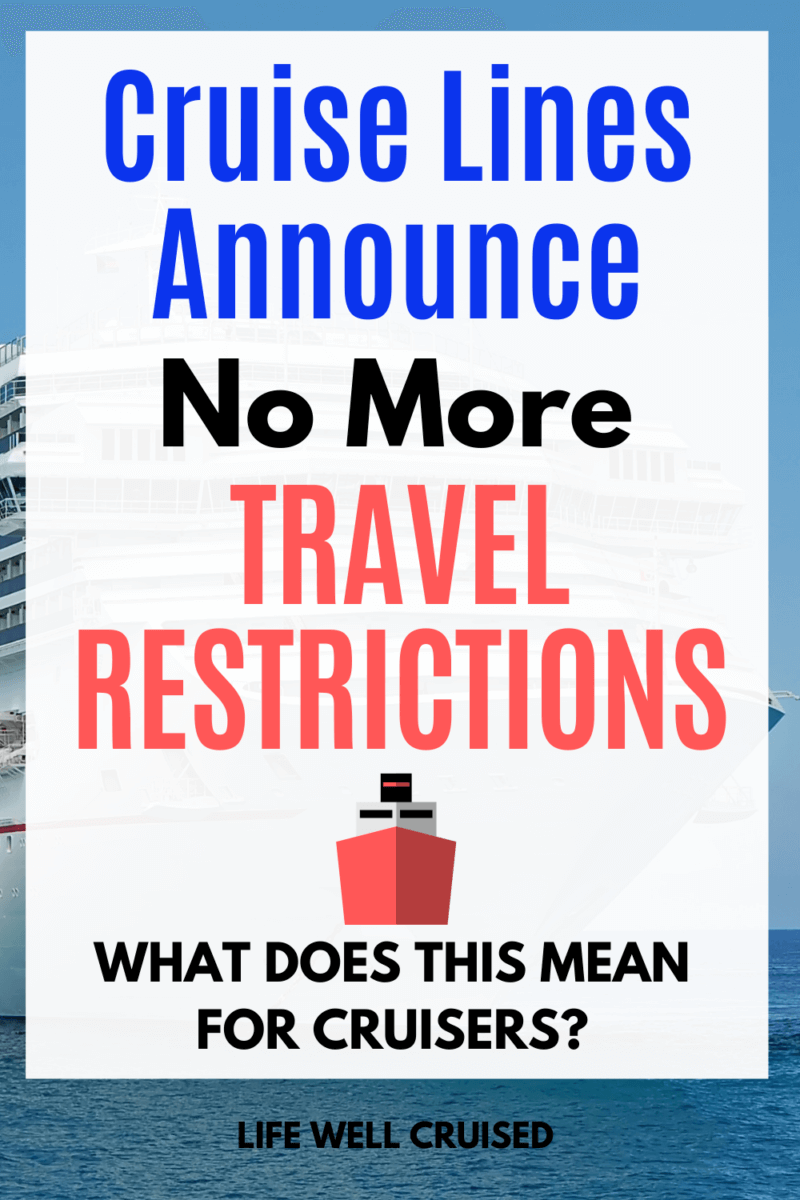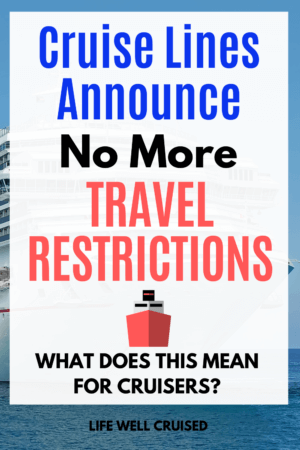 From Celebrity Cruises website:
"Earlier this year we announced travel restrictions for guests with chronic illness as well as a mandatory "Fit To Travel" form for guests 70 years of age and older with critical health conditions. We are now pleased to advise that, while subject to change, CLIA has confirmed these restrictions were lifted in early April after all cruise lines were required to suspend service.
Rest assured, our number one priority has always been, and will always be, the safety and well-being of our guests and crew along with delivering amazing vacations. We look forward to sailing the world again and welcoming you back onboard soon."
We also noticed in Princess Cruises updated cruise health and safety guidelines, that the travel restrictions were recently removed.
Since I was still able to find "fit to travel" forms on several cruise line websites, I reached out to CLIA (Cruise Lines International Association) for clarification.
CLIA has stated:
"The requirement for anyone over the age of 70 to have a doctor's note stating no underlying conditions was a measure put in place before CLIA ocean-going cruise line members suspended operations. Naturally, we are not embarking any passengers during the suspension period. Therefore that provision has been removed since the only persons coming on board are crew, port service providers and government officials, and they are subject to appropriate screening measures to preserve a safe environment on board.
During the global suspension of operations, CLIA is working with its members to review all Public Health Policy measures for CLIA ocean-going cruise lines. This includes the consideration and review of potential new protocols. Prior to resumption of passenger operations, we will issue a revised set of protocols reflective of what the medical community has learned about COVID-19."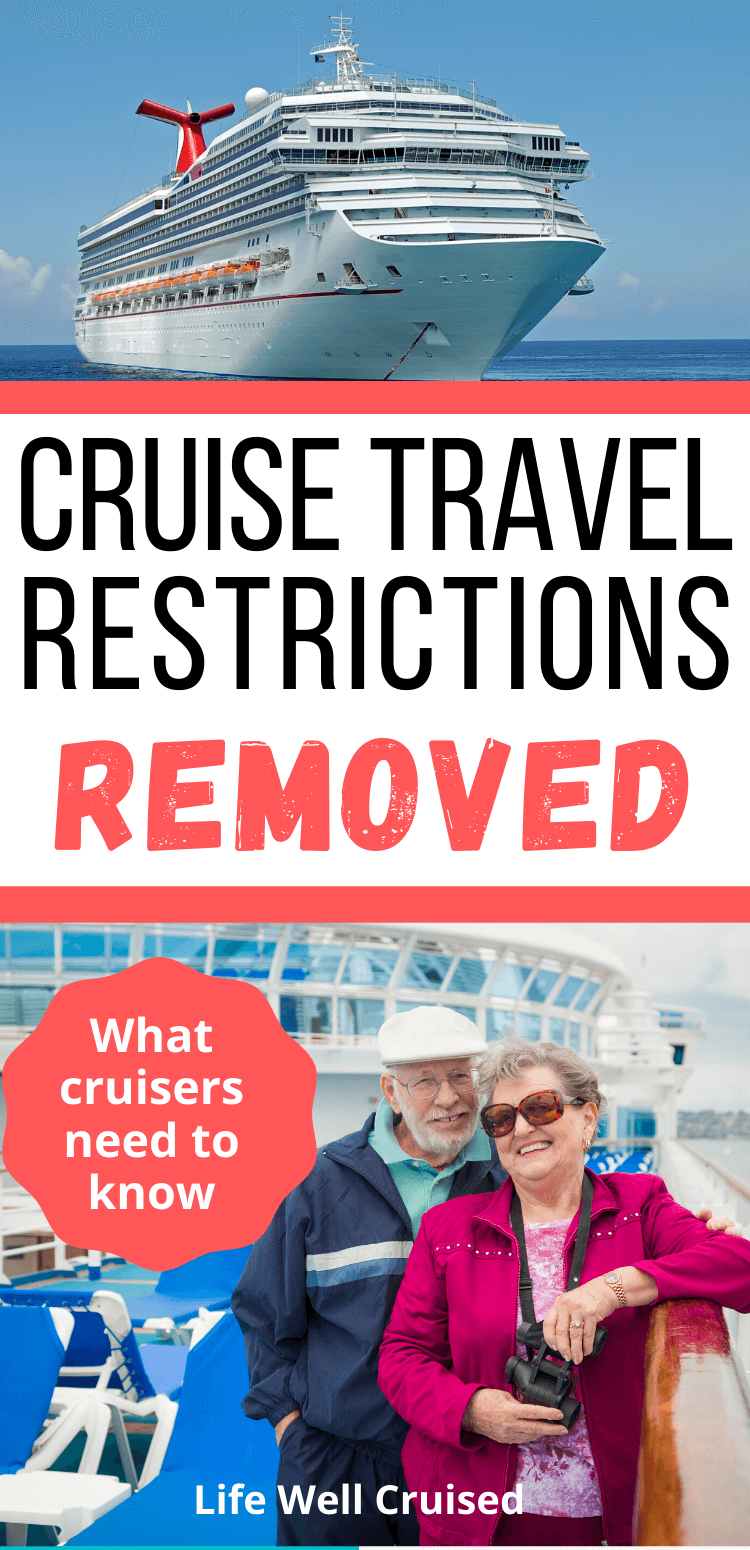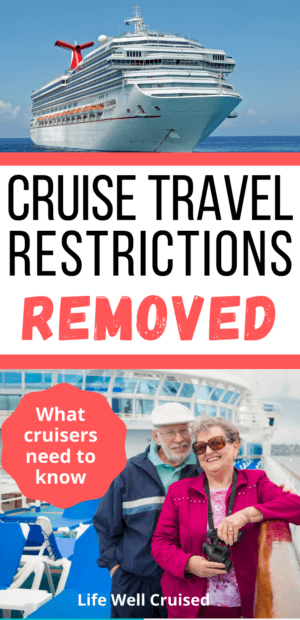 What can cruise passengers expect once cruising resumes?
The fact that these travel restrictions have been removed is a positive for cruisers. We also know that cruise lines are working diligently to ensure a safe and healthy environment on their cruise ships, once they sail again.
Please keep in mind that this situation, as mentioned by Celebrity Cruises, is fluid and may change. CLIA has stated that it will be issuing revised protocols, and in time we will know more.
Something to note, is that most major cruise lines have a Cruise with Confidence policy, which is a very flexible cancellation policy. Hopefully, this gives some peace of mind as we anxiously wait to hear more and cruise again!
Are you happy about the lift in travel restrictions? What are you expecting from any future protocols?
Happy future cruising!!
Ilana xoxo
P.S. If you enjoyed this post and found it helpful, please don't keep it to yourself ;-). Feel free to share on Pinterest, Facebook or Twitter (share buttons at the top). Thanks so much!
Related posts:
How Will Cruising Change, Recover and Restore Cruiser's Confidence Once Again
9 New Cruise Health Guidelines – What Does this Mean for Cruisers?
Is Now a Good Time to Book Your Cruise? 7 Things to Consider
Should You Take a Refund or Future Cruise Credit on a Canceled Cruise?
Let's connect:
Follow me on Facebook at Life Well Cruised
Follow me onYouTube at Life Well Cruised (Vlogs and cruise tips)
Follow me on Pinterest at Life Well Cruised
Follow me on Instagram at Life Well Cruised