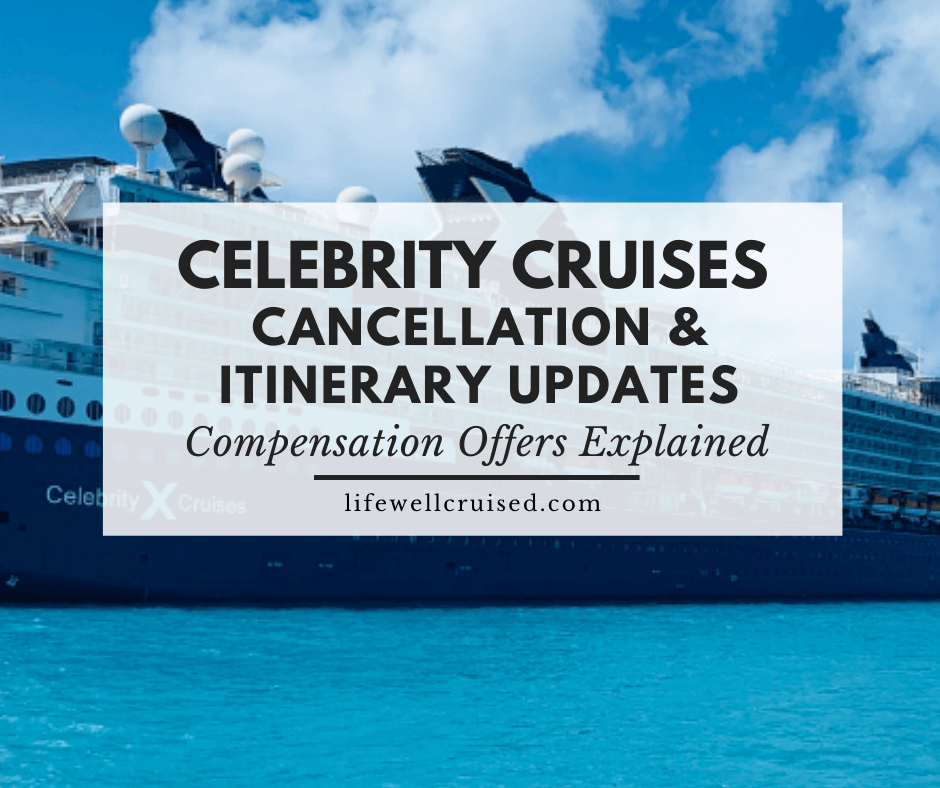 Celebrity Cruises Cruise Resumption of Service Dates, Compensation Options and Cancellation Policy
Celebrity Cruises, like all cruise lines, are dealing with the world health situation and port closures and have extended their suspension of cruising for an additional 30 days. They've also modified and adapted cruise itineraries where possible, which has impacted Alaska and Canada/New England Cruises through the end of June 2020.
In this post, we will go though the sailings impacted, as well as the compensation options offered to cruise passengers.
When Will Celebrity Cruises Resume?
Celebrity has suspended all cruises globally until May 11, 2020.
Alaska Cruises: Alaska sailings are suspended until July 1, 2020.
Modifications to Canada/New England itineraries: The Celebrity Summit sailings on May 19, May 28 and June 16 have been modified due to the current situation and port closures.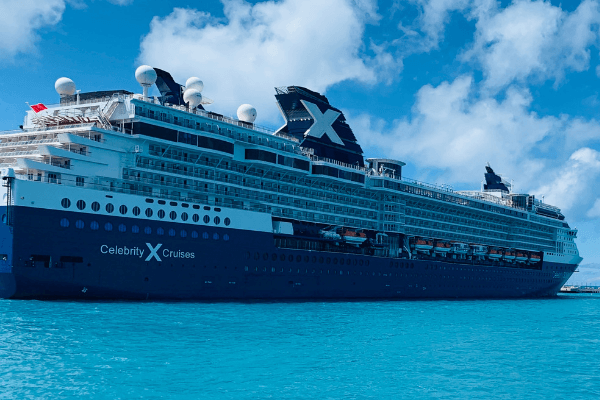 Compensation Offers for Cruises Canceled by Celebrity
As had been announced during the 30 day suspension of cruises, Celebrity continues to offer 2 compensation options.
For those who are on canceled cruises, they can opt for 2 options.
1. A 125% Future Cruise Credit (FCC) which can be used up until December 31, 2021
2. A 100% refund of the cruise
Celebrity Cruises points out that the 125% Future Cruise Credit will be automatically applied (no phone calls needed), however those who prefer a full refund may contact Celebrity anytime up until the expiry date of the credit.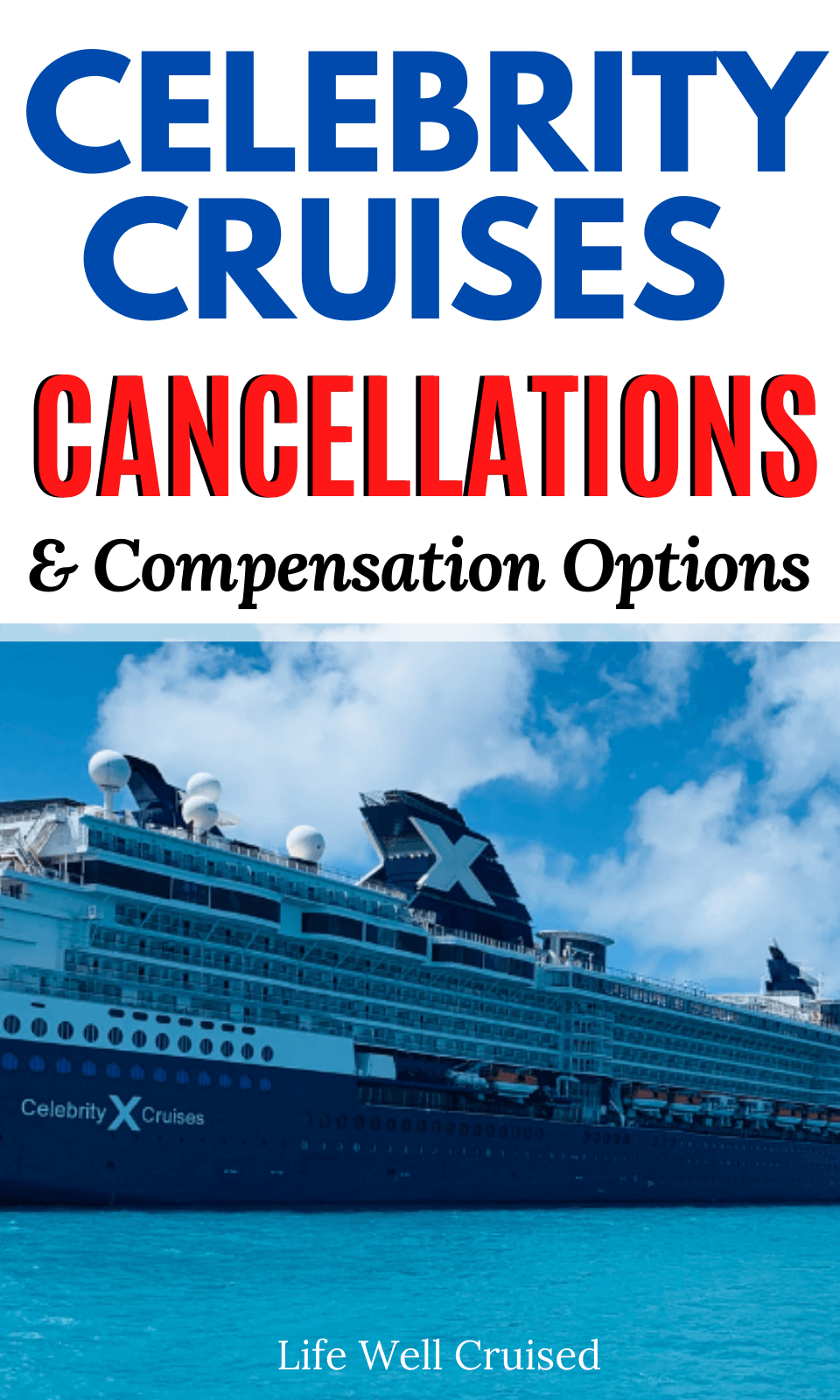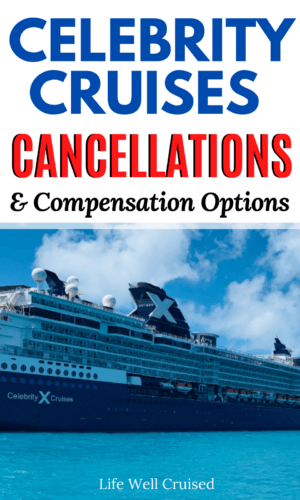 What happens to shore excursions and other onboard packages that may have been purchased?
Pre-booked onboard packages including specialty dining and internet, have similar options available.
A 100% refund can be taken by guests, or you may choose to have the value of these pre-cruise purchases as an On Board Credit (OBC) on your future cruise.
Important – this does have a time deadline, so please see your reservation and the options available, and discuss with your travel adviser or Celebrity Cruises directly.
As always, please verify information for your specific booking with the cruise line or your T.A.
Cruise with Confidence – Cruise cancellation policy during these unprecedented times
We all hope that life and travel and cruising will be "back to normal" as soon as possible. However, since cruise lines recognize that times are less certain, Celebrity has implemented a Cruise with Confidence policy.
Basically, the way this works is if you book a cruise with Celebrity, and for whatever reason aren't able to go, you may cancel your cruise up until 48 hours before your cruise. At that point you'll receive the amount any usual cancellation fees back as a Future Cruise Credit.
As always, consult the Celebrity Cruises website and/or your travel agent for details pertaining to your specific cruise reservation.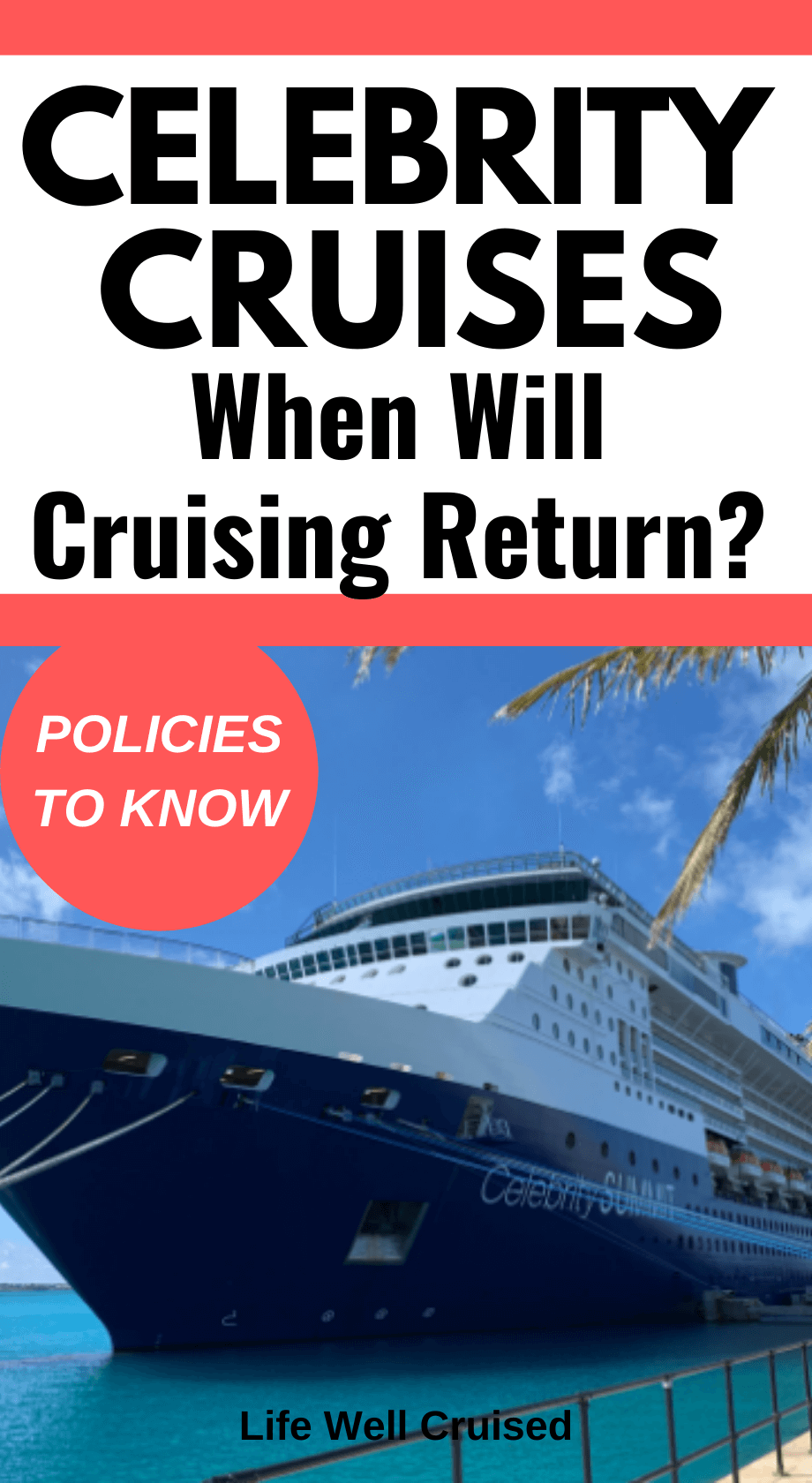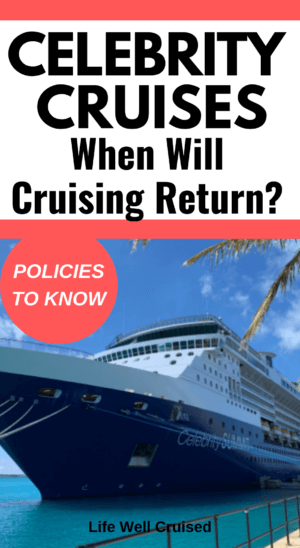 Recap: Celebrity Cruises Cancellation dates: Resumption of Service and Compensation Options
Celebrity Cruises has announced a continued voluntary suspension of their cruises due to the current situation. In addition to announcing more cruise cancellation dates, they've also announced some modifications to specific itineraries, due to port closures.
Compensation for guests has been announced as well, with 2 offers to choose from. Celebrity's Cruise with Confidence cancellation policy continues through this time.
Have you been impacted by these changes and cancellations? Please let me know what you think of the policies and offers in the comments below.
Happy future cruising!
Ilana xoxo
P.S. If you enjoyed this post and found it helpful, please don't keep it to yourself ;-). Feel free to share on Pinterest, Facebook or Twitter (share buttons at the top). Thanks so much!
Related posts:
When Will Cruising Resume? Frequently Asked Questions
Celebrity Summit Cruise Review: Post Revolutionized (with photos)
17 Reasons We're Excited to Cruise on Celebrity Summit: Revolutionized
How to Stay Fit and Healthy on a Celebrity Cruise Vacation
12 Reasons That You Will LOVE Celebrity Cruises
Let's connect:
Follow me on Facebook at Life Well Cruised
Follow me onYouTube at Life Well Cruised (Vlogs and cruise tips)
Follow me on Pinterest at Life Well Cruised
Follow me on Instagram at Life Well Cruised