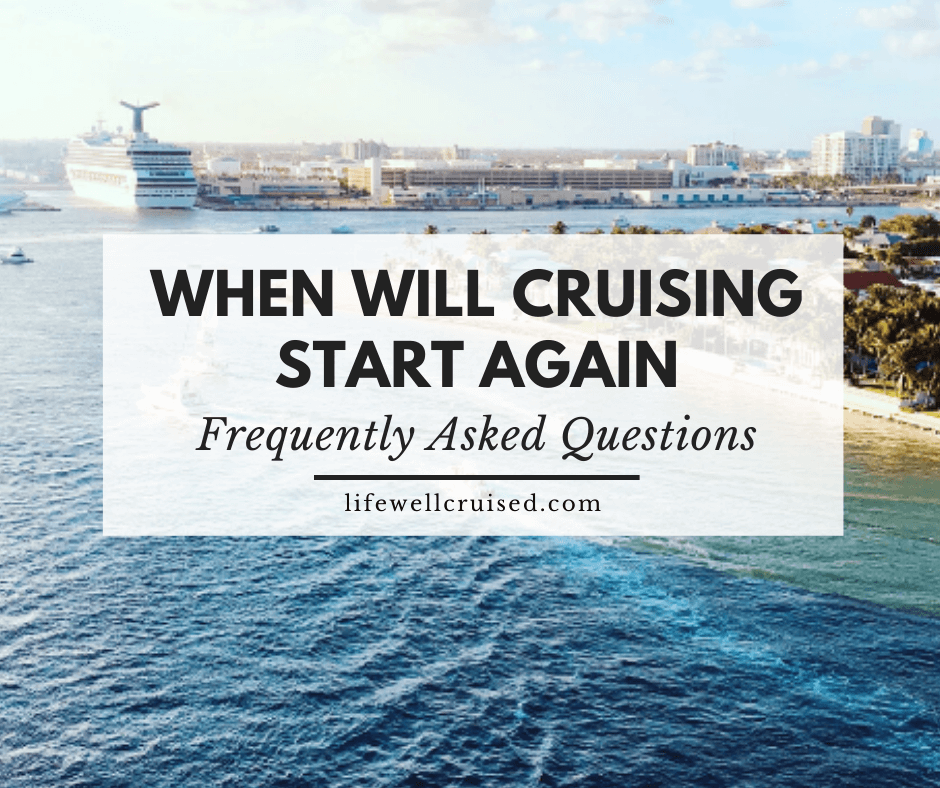 When can we get back to cruising? That's the question cruise lovers have been asking for months. However, before we list the dates cruise lines hope to return to service, let's go over a brief history of the pause in cruising, and what what we know so far.
What Happened Since the Beginning of the Cruise Shutdown?
The cruise industry came to a halt in mid-March, as cruise lines voluntarily paused their cruises during this unprecedented time, and announced dates for a return to service. The CDC also issued a no sail order for cruises sailing from US waters.
As the situation went on longer than anyone could have imagined, the pause in cruising extended further in 2020, and then into early 2021.
On October 30, the CDC rescinded the no sail order, and implemented a new order, the Framework for Conditional Sailing. This applies only to cruises from the US. Cruise lines, who have to implement the CDC measures and gain authorization to resume cruising.
It's important to note that while cruises remain paused in the United States, the UK and Australia, there has been some cruising that has resumed mainly in Europe and Asia.
Over the summer, some river cruises and even larger cruiselines have resumed cruising in Europe. Tui Cruises Mein Schiff cruised in Germany, and MSC Cruises and Costa Cruises sailed successfully in Italy and the Mediterranean.
Beginning December 1, Royal Caribbean's Quantum of the Seas started sailing from Singapore for short cruises.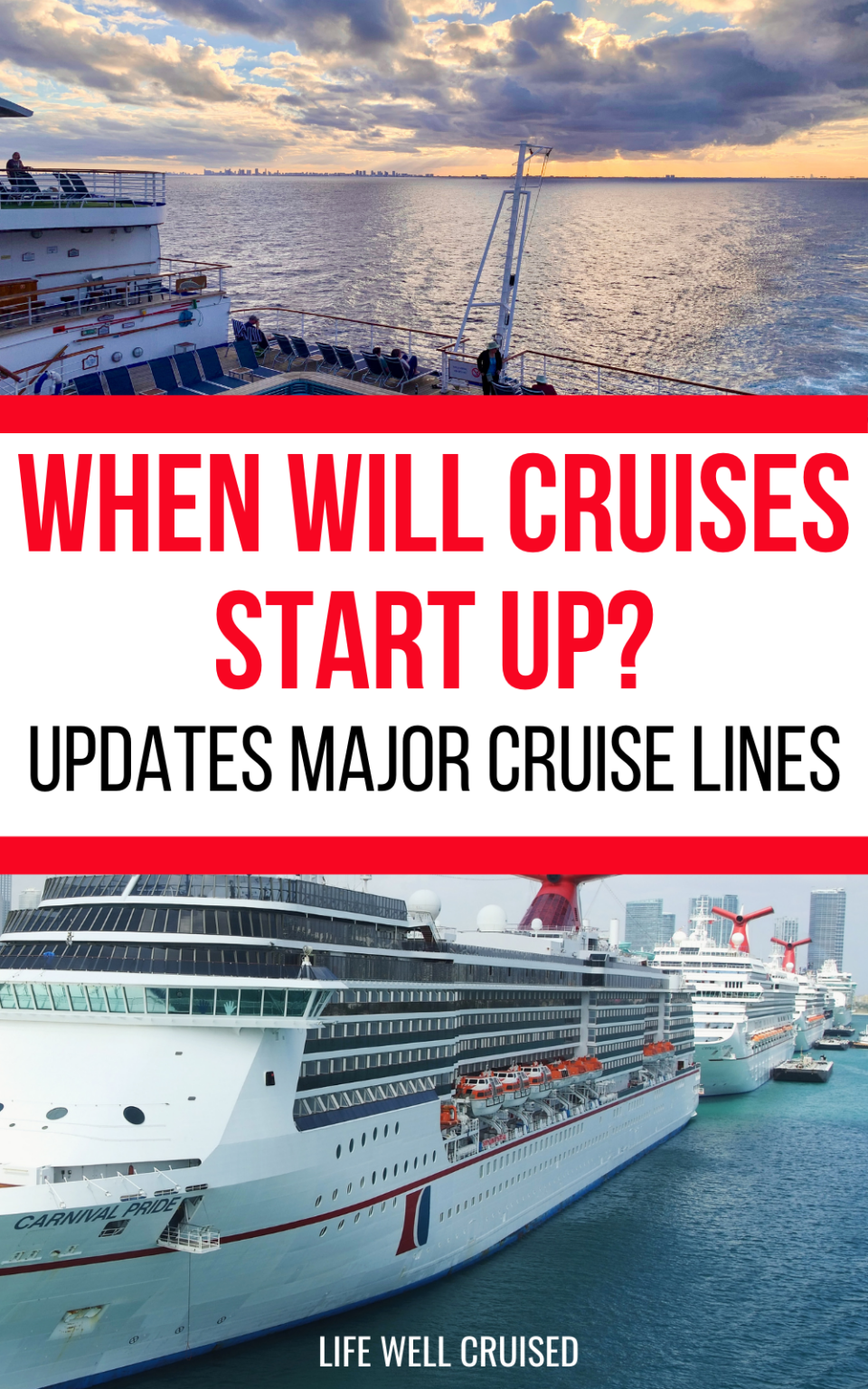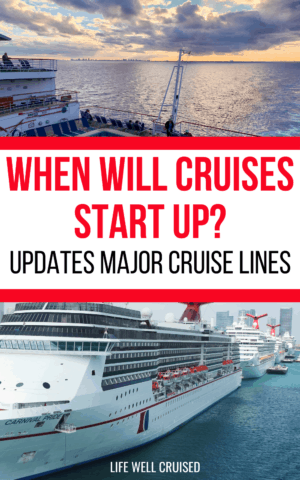 When will cruises return and sail again?
While cruise lines have set dates for a return to service, the situation remains fluid and further cruise cancellations are possible. However cruise lines are actively working on a path to resume.
This post is updated as the situation evolves and more announcements are made.
Cruise Cancellation and Resumption Updates for 2021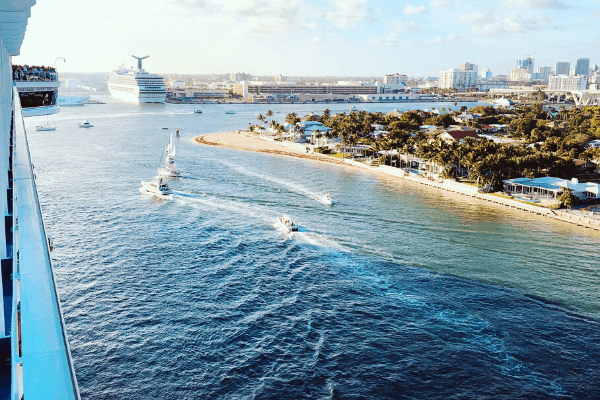 Here's a list of dates cruise lines have announced that they will sail again:
*UPDATED December 13, 2020
*Azamara March 20, 2021
*Carnival Cruise Line March 1, 2021
Please note that Carnival has announced additional cruise cancellations, as some cruise ships will be going into dry dock.
*Celebrity March 1, 2021
*Costa Cruises January 7, 2021
* Crystal Cruises March 28, 2021
*Cunard Line (varies by ship)
Queen Victoria May 17, 2021
Queen Mary May 29, 2021
Queen Elizabeth June 5, 2021
*Disney Cruise Line March 1, 2021
*Holland America Line April 1, 2021
*MSC Cruises
January 7, 2021 Europe for EU Residents only
March 1, 2021 Caribbean cruises)
April 2021, Japan cruises
*Norwegian Cruise Line March 1, 2021
*Oceania Cruises April 1, 2021
*Princess Cruises April 1, 2021
*Regent Seven Seas April 1, 2021
*Royal Caribbean March 1 2021
Sailings in Singapore have begun on December 1
Sailings in Australia suspended until May 1, 2021
*Seabourn April 19, 2021 (various sailing dates for different ships after this)
*Silversea Various dates starting on April 21, 2021
*Viking Cruises April 1, 2021
Virgin Vovayes May 9, 2021
Windstar Cruises March 25, 2021 (various dates for different ships after this)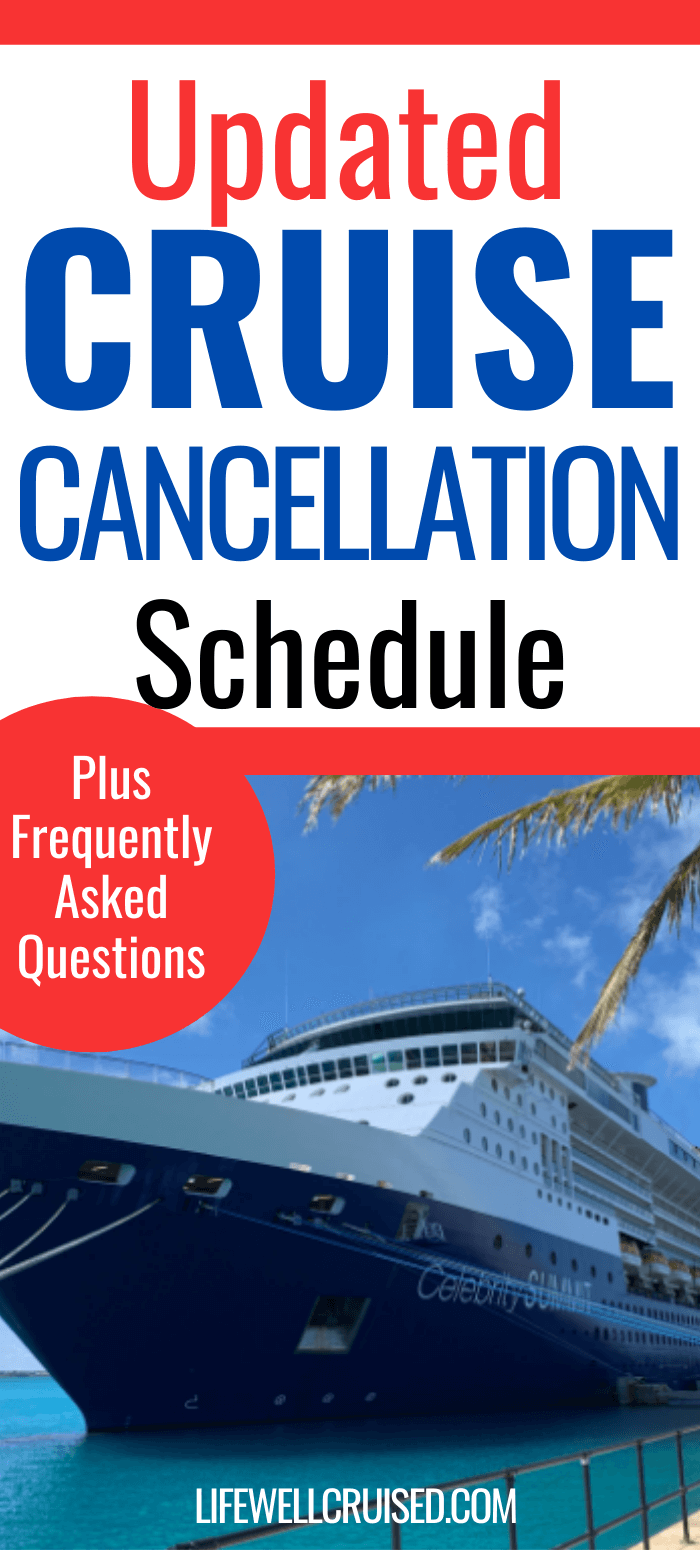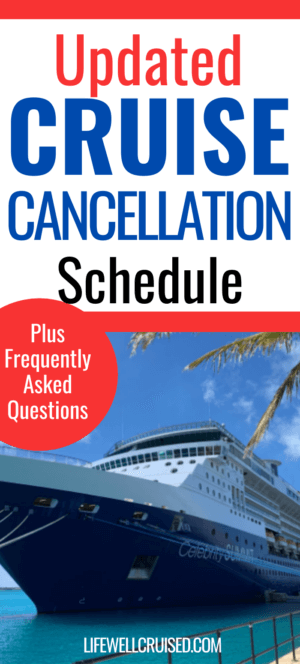 Questions Cruisers Are Asking About Cruise lines Pause in Service
Will cruises really resume on the dates each cruise line has announced?
Cruise lines have stated that their "back to cruising" dates, however the situation is still fluid and changes are still possible. Major cruise lines like Carnival, Royal Caribbean, Norwegian Cruise Line and MSC are working diligently to make sure the cruise ships are safe, to meet the CDC requirements and to bring crew back on board when they are ready.
How will cruises start up again in the US?
The CDC new Framework for Conditional Sailing requires cruise lines to implement a series of safety and health measures on their ships, along with training crew and doing some trial or test sailings.
Once cruise lines have authorization to sail, the plan is to start slowly with a phased in approach to cruising. This means that each cruise line plans to operate with a few ships, rather than the whole fleet as they start up again.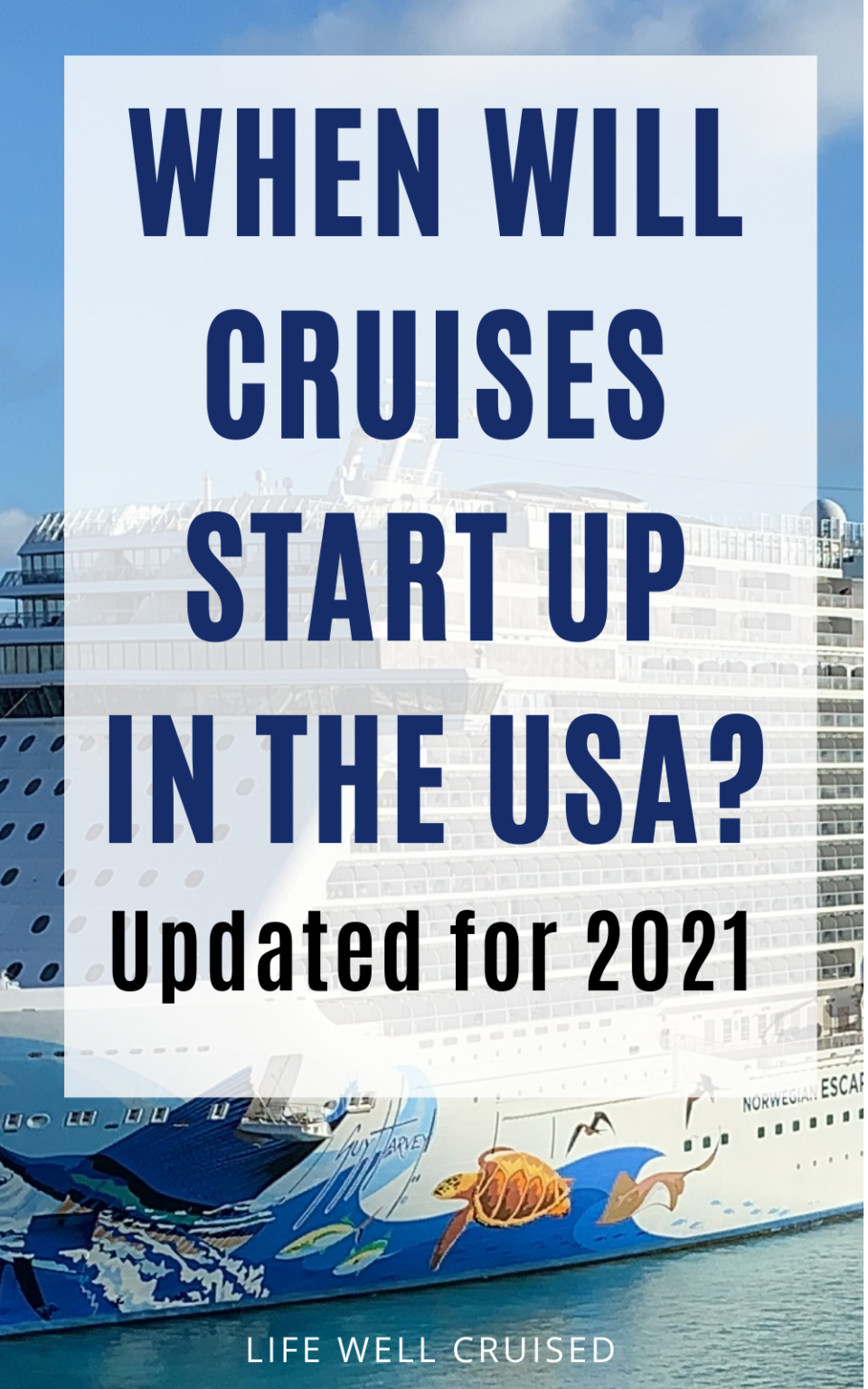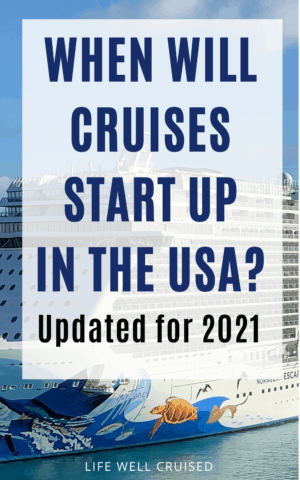 What happens if my cruise is canceled by the cruise line?
While we can't know what will happen in the future, we can look at recent cruises that were during the current pause in cruising for guidance. As well, recent cruises cancelled by Carnival, Celebrity, Royal Caribbean and other cruise lines indicate generous compensation.
As an example, Princess Cruises offered choice of refund or a generous Future Cruise Credit. Celebrity Cruises, Royal Caribbean and Carnival also had a choice of refund or Future Cruise Credit which offered a better value.
While every cruise line differed in the exact compensation options, we did see advantages to individual cruisers whose cruises were canceled.
Most recently, most major cruise lines have been offering 2 options to those who's cruises have been cancelled.
Option 1 – 125% Future Cruise Credit
Option 2 – Full refund of cruise fare
Carnival cruises offered a choice refund or an On Board Credit offer. Most recently, in Norwegian Cruise Line's latest round of cancellations, they offered a refund plus a 10% off future cruise coupon.
Related Post: Cruising's New Normal – 5 Changes We Have to Accept (at least for a while)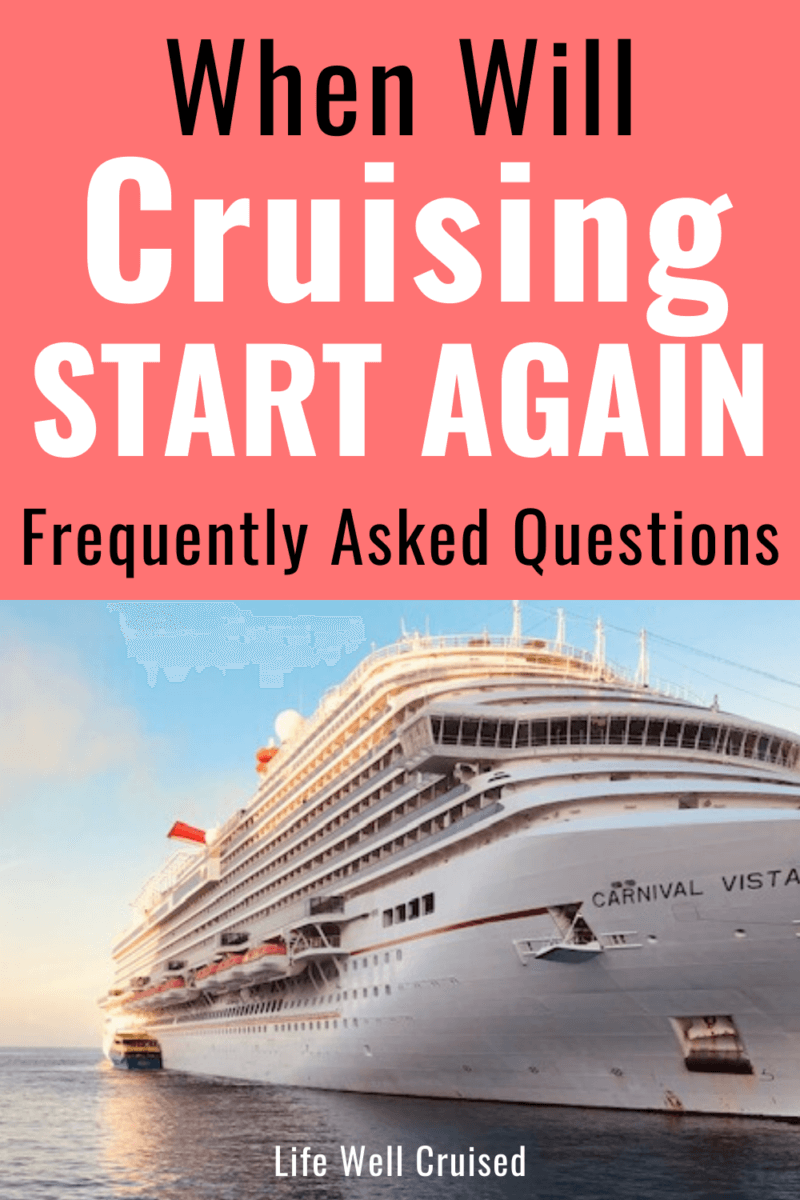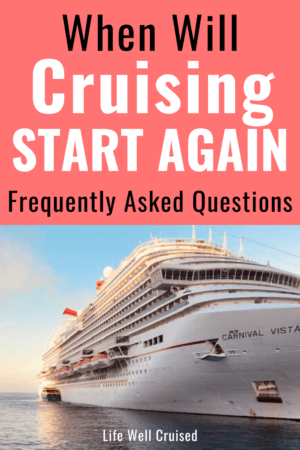 Can I cancel my cruise if I'm not comfortable cruising once they resume?
Many cruise lines have implemented an option to cancel your cruise and receive a credit for any cancellation fees, in the form of a Future Cruise Credit. Always verify your cruise line's cancellation policy, which will be visible on the cruise line website.
In many cases, there is a "Cruise with Confidence" policy, which allows you to cancel your cruise up until 48 hours before your cruise.
If you're working with a travel agent, the agent will be able to go through the details and your options, and make the best choice for your situation. You may also view your options on your cruise line website.
Changes on Upcoming Cruises – Health & disinfection
As cruises resume, cruise lines have shared their new heath and safety protocols. There will be updates to the embarkation procedures, muster drill and shore excursions, to ensure the safety of passengers and crew.
December Cruise News Updates – Here's a video with the latest cruise news updates from the major cruise lines
Recap: When Will Cruising Resume? Frequently Asked Questions
While it seems like cruise cancellations just keep coming, making a return to cruising seem far away, we are getting closer to when cruises resume in North America and other countries. In some cases, cruises have already returned and cruised safely for months.
At this time, major cruise lines are hoping to resume sailing with a phased in approach beginning in March 2021.
As we know more, I'll be updating this post to keep information as accurate as possible. As always, please verify specific information pertaining to your own booking with the cruise line or your travel agent.
Have you been affected by the cancellations or the current situation? Please let me know in the comments below.
Happy future cruising!
Ilana xoxo
P.S. If you enjoyed this post and found it helpful, please don't keep it to yourself ;-). Feel free to share on Pinterest, Facebook or Twitter (share buttons at the top). Thanks so much!
Popular posts:
What to Pack for a Caribbean Cruise 2021 (full packing list included)
30 Cruise Cabin Hacks Every Cruiser Needs to Know
What's included in your Cruise Price (and What Isn't)
25 most recommended Amazon Items to Bring on a cruise
Let's connect:
Follow me on Facebook at Life Well Cruised
Follow me onYouTube at Life Well Cruised (Vlogs and cruise tips)
Follow me on Pinterest at Life Well Cruised
Follow me on Instagram at Life Well Cruised