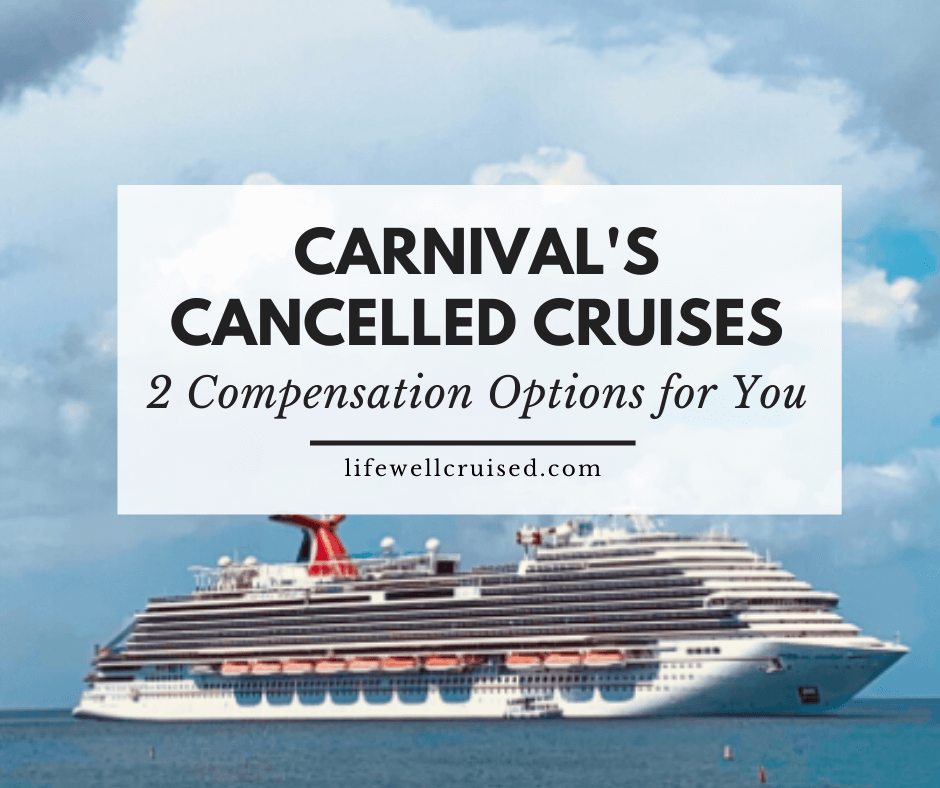 Carnival Cruise Line: An updated cancellation schedule and compensation options for cruisers
Is it just me? I wish this wasn't the blog post that I was writing.
Cruise cancellations are never good, and I'm well aware that this situation goes beyond cruising. This is difficult for so many of us, in different ways.
I long for the easy days of cruise planning, and unfortunately we're dealing with cruises that will now need to be postponed. Can we call them that? Postponed cruises – rather than canceled?
So one of the things I focused on when I read Carnival's announcement that it's extended it's pause of cruising until and inclusive of May 11, 2020, was the 2 cancellation and compensation offers.
If you are planning a future cruise, this is something to get excited about (and maybe even look forward to)! Do look at the details of Option 1, to see if it's right for you.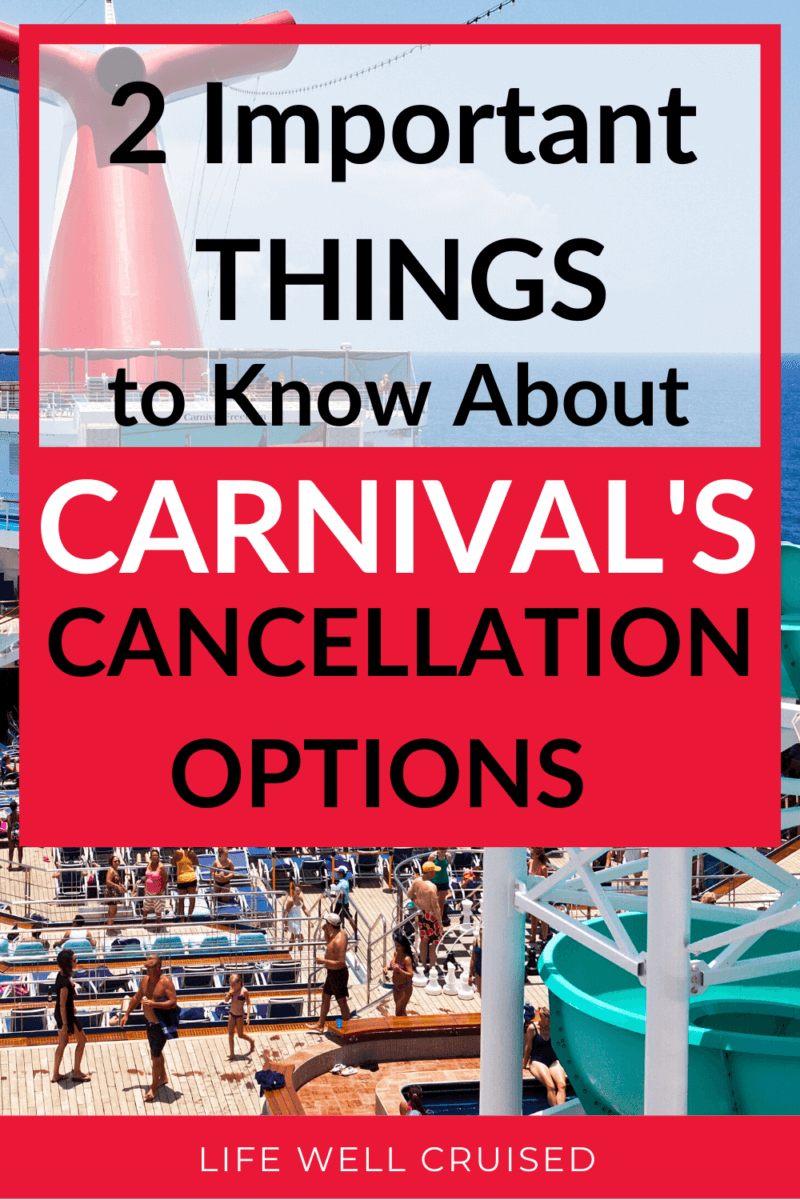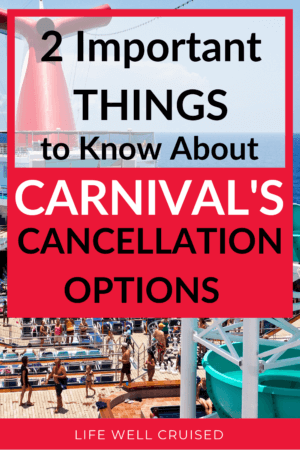 Carnival Cruises Cancelled Cruises Compensation Options 1 & 2
Option 1 (best overall value)
Here are the details.
Cruises 6 days and more will receive:
100% Future Cruise Credit PLUS $600 US Onboard Credit per cabin
Future Carnival Cruises must be booked by December 31, 2020 and sail by December 31, 2022
Cruises 5 days or less will receive:
100% Future Cruise Credit PLUS $300 US Onboard Credit per cabin
Future Carnival Cruises must be booked by December 31, 2020 and sail by December 31, 2022
Option 2
Full 100% refund to your original method of payment
Carnival points out that for both option 1 and 2, taxes, fees and port expenses, Carnival Vacation Protection, pre-paid shore exursions, beverage and wifi packages, fun shop purchases and pre-paid gratuities will be refunded to your original method of payment.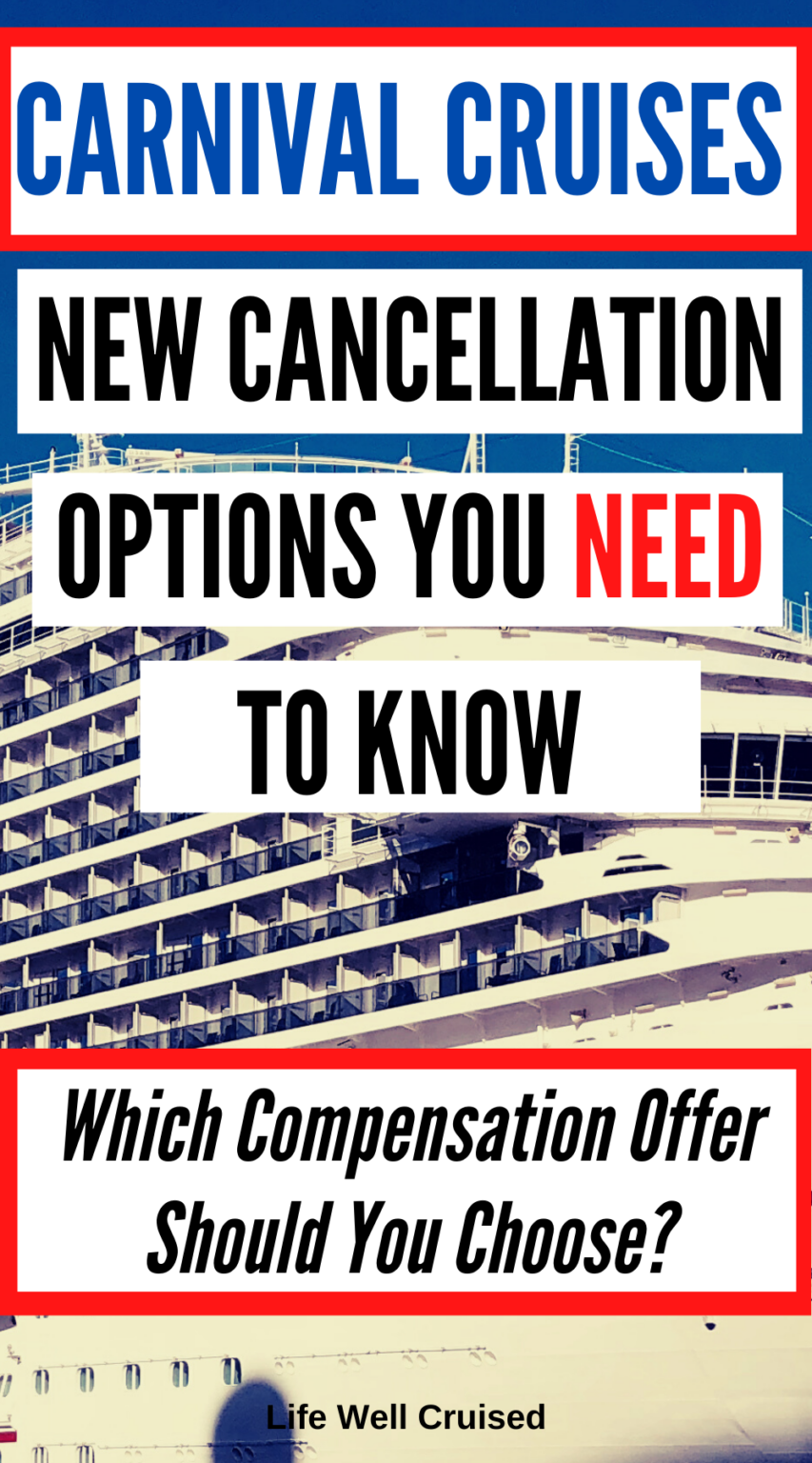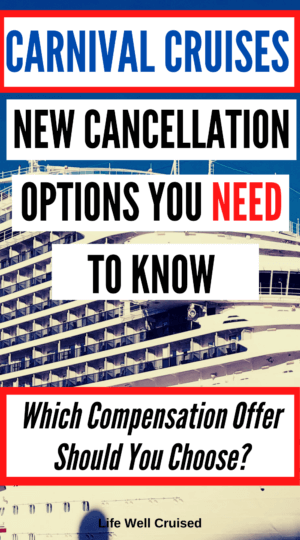 If you are booked on a canceled sailing, Carnival will have communicated with you and you should receive an online form to complete, along with some information that may be specific to your booking.
When you're ready, you can easily make your choice by putting in your cruise reservation information into this option form from the Carnival Cruise Line website.
It's important to have on hand, information including your cruise reservation number, sail date, cruise ship, guest names and a contact number.
What cruises are impacted and have been canceled?
All Carnival Cruises from March 14- May 11, 2020 have been canceled, as well as cruises on Carnival Radiance April 29, May 9, May 21, May 30, June 11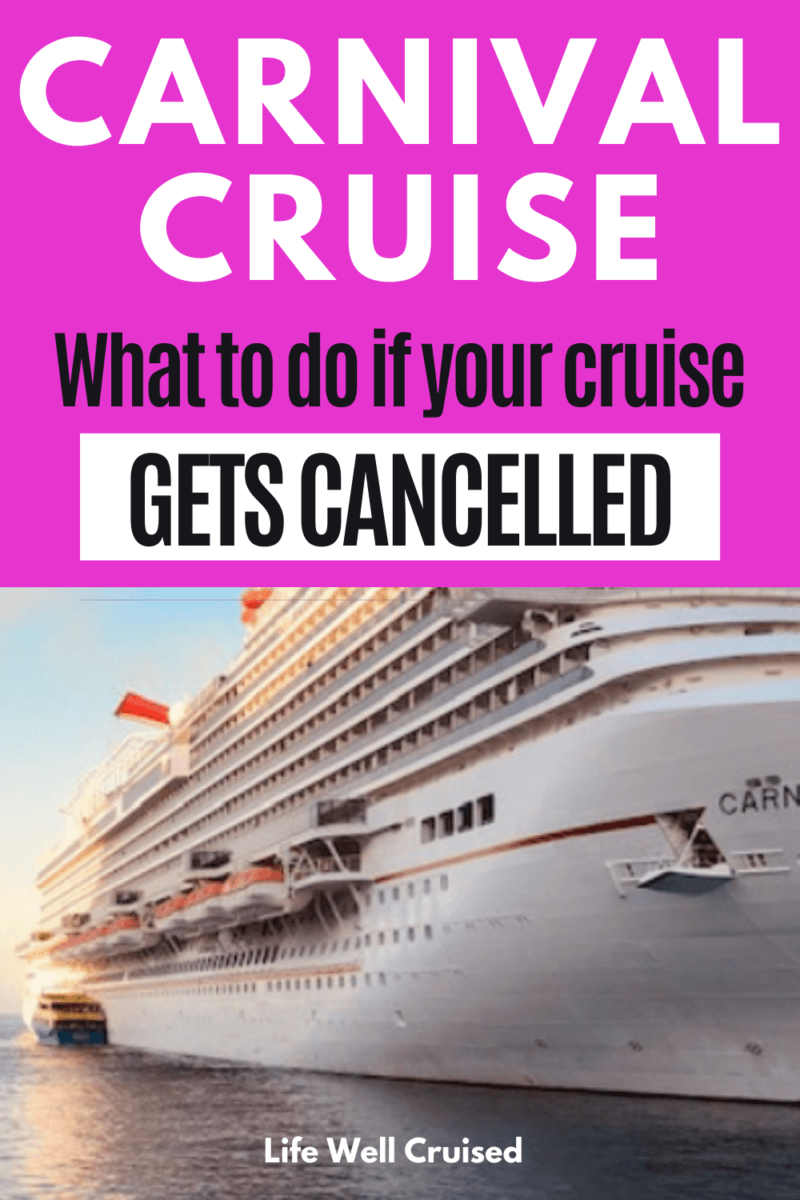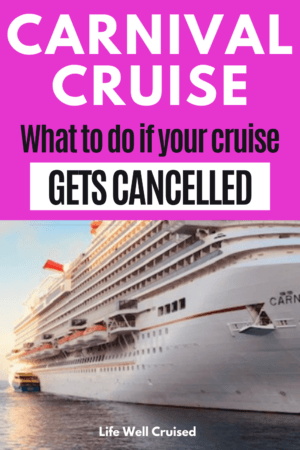 More information: How Will Cruising Change, Recover and Restore Cruiser's Confidence Once Again
Final thoughts: Carnival Cruise Line Cancellation Compensation Options
We all wish that we were going on cruises, rather than having this communication from Carnival Cruise Line. However, I choose to see some silver lining in this. We have 2 choices, and each one has it's merits.
If a refund works best for you and your family, make sure to choose this option (2). If you are planning another cruise in the next year or two, option 1 is one of the best values that I have see in Cruising so far.
As always, please read the terms and conditions and discuss with your travel advisor or Carnival Cruises for your specific booking.
Have you been impacted by these changes and cruise cancellations? Please let me know in the comments below
Happy cruising!
Ilana xoxo
P.S. If you enjoyed this post and found it helpful, please don't keep it to yourself ;-). Feel free to share on Pinterest, Facebook or Twitter (share buttons at the top). Thanks so much!
Popular posts:
How Will Cruising Change, Recover and Restore Cruiser's Confidence Once Again
When Will Cruising Resume (Updated) and Frequently Asked Questions
31 Cruise First Aid Kit Essentials You Need to Have
How to Avoid Getting Sick on a Cruise (keeping healthy tips)
Let's connect:
Follow me on Facebook at Life Well Cruised
Follow me onYouTube at Life Well Cruised (Vlogs and cruise tips)
Follow me on Pinterest at Life Well Cruised
Follow me on Instagram at Life Well Cruised