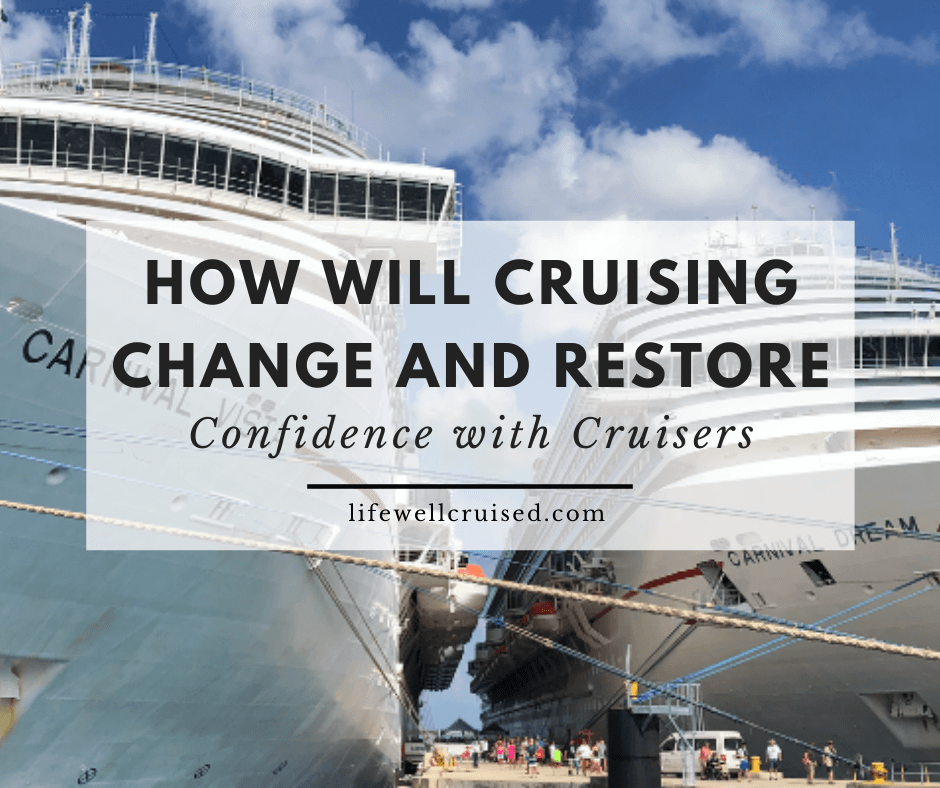 As we pause cruising and travel at the moment, many of us are thinking about what cruising will look like once it's safe to travel again.
As with every major world event, things change. We've certainly seen this in the travel industry in the past. Some things are beyond our control and we simply adapt, while other times we learn from a situation and improve.
What can cruise lines do to restore confidence for cruisers, once it's safe to cruise again?
Cruise lines and the cruise industry will surely continue to do everything possible to put passengers and crew safety first, and make changes based on recommendations of health and safety experts and government organizations, like the CDC.
While we haven't made our way through to the other side of this yet, we will within some time. People will still want cruise, but it may take a few things to restore confidence, even once it's considered safe to travel once again.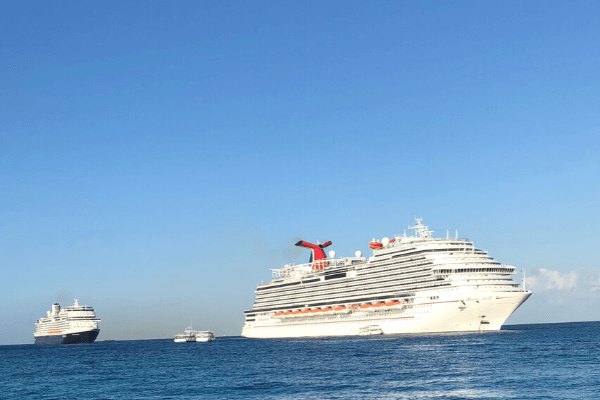 What avid cruisers and first time cruisers want to see from cruise lines
While overall, cruisers have been supportive of their favorite cruise lines, and realize that this situation is not a cruise problem, it would be unrealistic to think that people don't have concerns.
Passionate and avid cruisers have been vocal across cruise Facebook groups and message boards, with some ideas and recommendations of what they'd like to see change and improve on cruise ships.
Of course, we have no way of knowing what will happen down the line, at least for now. However, these are some ideas and ways we can imagine certain things changing for cruising, as we know it.
Cruisers love cruising
One thing's for sure. Cruisers love just about everything about taking a cruise, and can't wait to get back to it!
The ocean, cruise food and drinks, amazing crew, sea days, beach days, sightseeing, meeting new friends, reconnecting with loved ones, and celebrating the milestones of our lives…
Cruising has been, and will continue to be an incredible vacation and way to travel and "sea the world".
However, both repeat and first-time cruisers, have expressed that it's a high priority to feel confident about safety and health aboard cruise ships.
These are 17 possible changes that we might see as cruises resume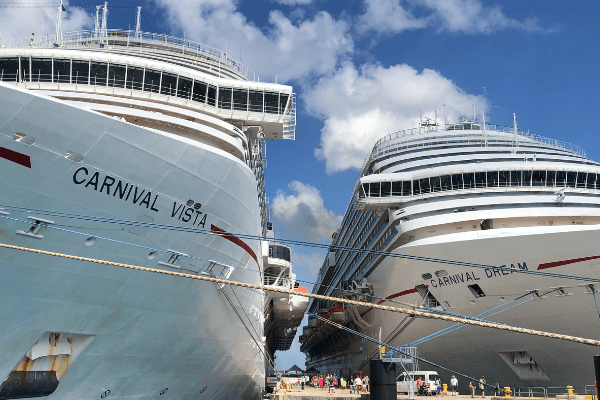 1. Cruise lines addressing safety and on-board illnesses (even more than before)
Cruise lines have done a really good job at managing on board illnesses in the past, despite occasional reports otherwise.
Usually, they were dealing with relatively minor issues such as occasional Norovirus outbreaks. We hear about them more often, because cruise ships are required to report incidences. However, these outbreaks can occur anywhere including schools at home, hotels and on resorts.
That said, in our current situation, passenger and crew safety, in terms of how illnesses are dealt with on board, is a big concern.
We can foresee more stringent protocols being set up to avoid potential outbreaks of any illness in the future.
2. More stringent passenger screening and health declarations
In the past, when boarding in many cruise ports, cruise passengers were asked to fill out a health declaration form, and it was pretty much an honor system. Questions such as "Have you had a stomach ailment, fever or respiratory symptoms" were common.
It's doubtful that cruise passengers always filled these out with absolute accuracy, for fear of having difficulty either embarking or even being quarantined in their cabin for a day or two.
More recently, due to the current health crisis, cruise lines implemented much stricter health screenings for passengers, including a temperature check and fit to travel letters in some circumstances.
What will happen when cruising resumes?
It's likely that cruise lines will continue to be vigilant about health issues, as passengers board their cruise.
Once it's widely considered safe to travel again, we can envision an overall increased awareness as we all board our cruises both on embarkation day and at cruise ports.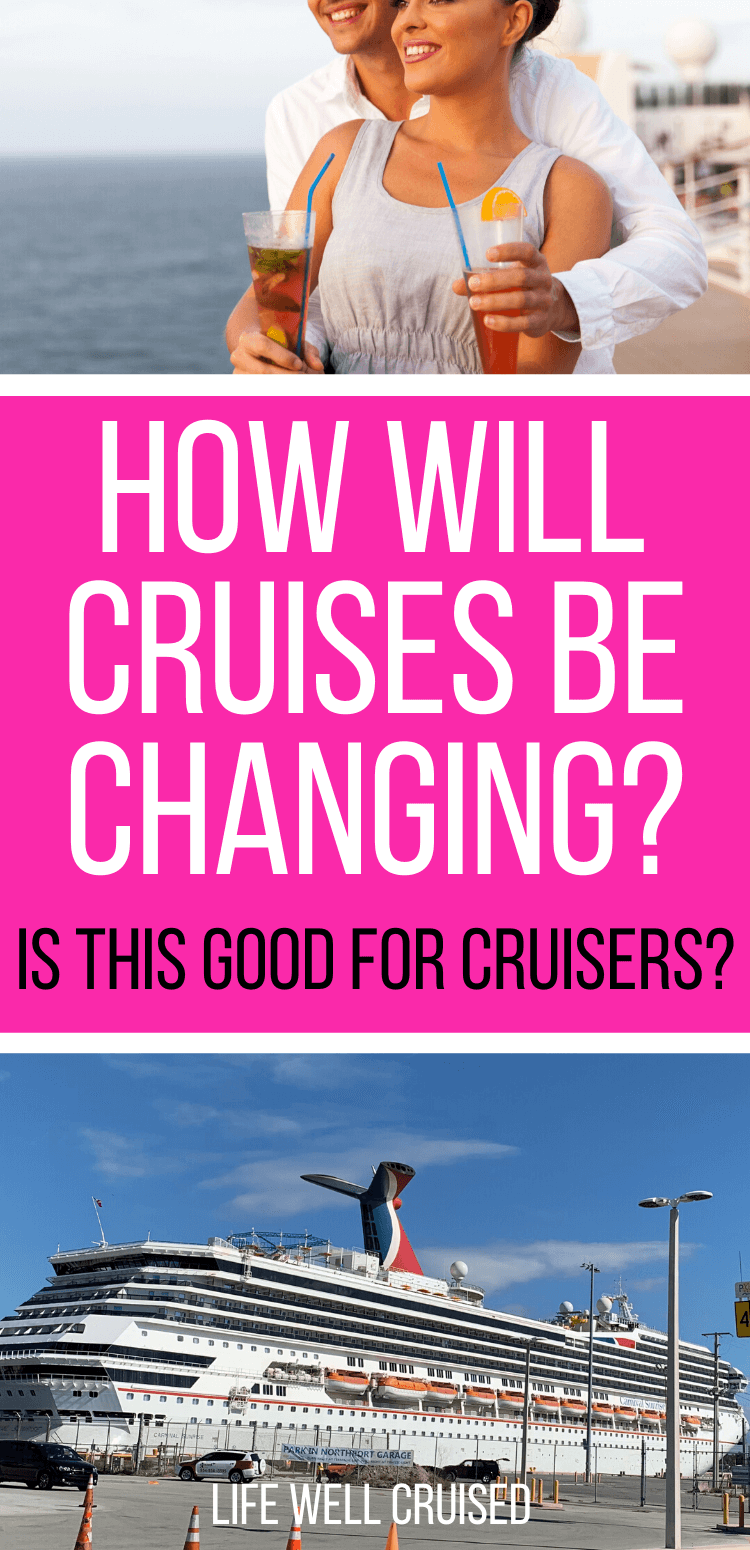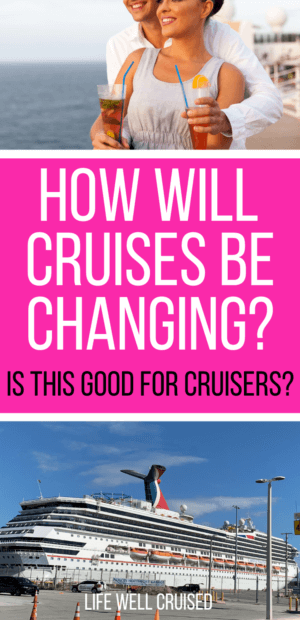 3. Sanitation and cleanliness
We've become a society which now has a heightened awareness of hygiene, sanitation and disinfection.
Cruise passengers would like to be reassured of how cruise lines are disinfecting both during a cruise, as well as in-between cruise voyages, when passengers disembark and new passengers embark.
Can we foresee new technology being used to sanitize? Will more cruise staff be put in place to clean and disinfect areas that perhaps weren't as considered in the past? How are crew areas being sanitized?
I believe that we'll start to see cruise line's sharing this information with the public through videos and on various media. When we know more, both veteran and new cruisers will feel more reassured.
4. Changes to buffet areas and self serve stations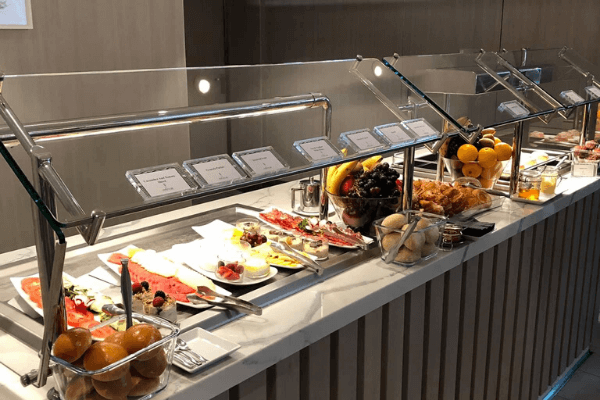 When asked about what changes the cruise industry should make when cruising resumes, getting rid of self serve buffets is mentioned more often than anything else.
Of course, many cruisers still love their buffets and the idea of eating casually and choosing what they like, when they like. However, most agree that self serve buffets can have their problems.
We've all seen fellow passengers walk through the buffet and cough or sneeze, and then grab a serving spoon. Others walk right past the hand washing stations or disinfectant and grab a plate from a pile. Still others handle a few apples or oranges before picking their favorite.
Not the best situation when we want to prevent the spread of germs.
One of the ways cruise lines prevent the spread of Norovirus if it's reported, is by immediately going towards a non-self serve buffet. Crew basically serves and passengers can't touch the food or serving utensils.
When my parents did a beautiful Mediterranean Cruise last October, this was the situation on board. They told us, at the time, of how the fruits and cold cereals were all behind a counter, and guests had to ask for the items.
The good part was the result – they never got ill and stayed healthy throughout the cruise.
Beyond the buffet
Beyond the buffet itself, we may say goodbye to salt and pepper shakers, and cloth napkins and silverware all at tables waiting for cruisers to sit down. It may be less convenient, but likely those items will be handed out as needed. This will keep things more hygienic and allow items to be disinfected often.
Will self-serve drink and ice cream stations be manned by a crew member?
Several cruise ships have been working this way for a while, so this is seems likely, at least in the short term.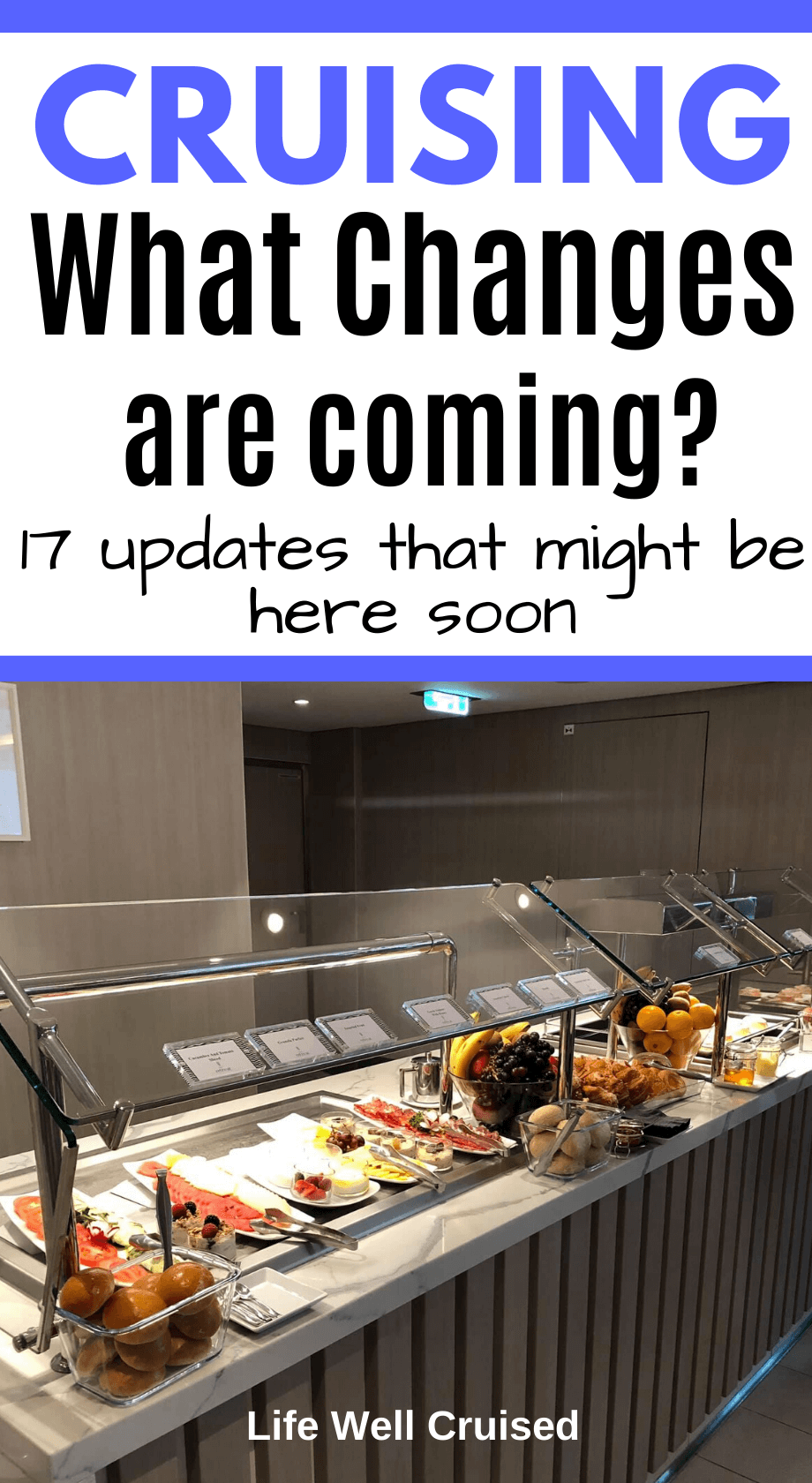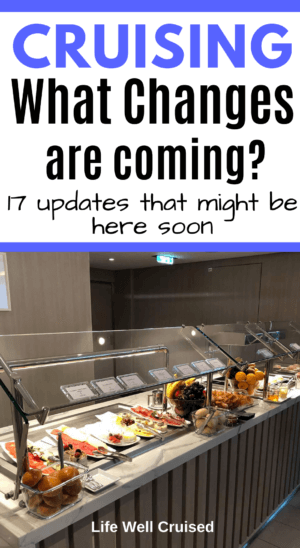 4. Obligatory passenger hand washing or hand disinfecting
While cruisers have always been highly encouraged to wash hands and/or use hand sanitizer as they walked into the dining room or buffet, not everyone did so.
Of course, we're all very aware that keeping our hands clean is one of the most important things each of us can do to prevent getting sick, and spreading any illnesses.
We can now expect hand washing and/or the use of hand sanitizer to be mandatory, with a crew member assisting. Cruise passenger peer pressure can also be expected as well.
This is where as people, we've changed as well. While in the past, you might have seen quite a few passengers wave this off, this wouldn't be acceptable anymore.
5. Hand sanitizers – EVERYWHERE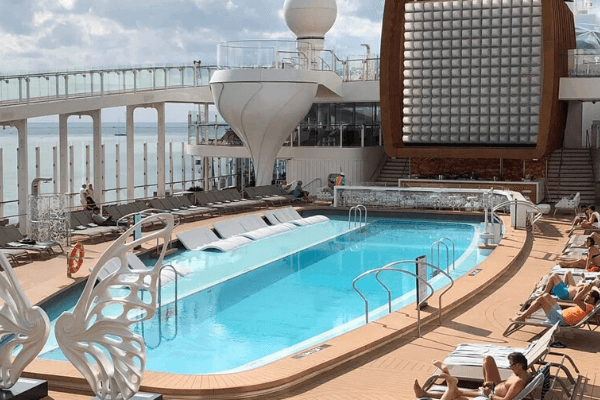 Before cruising paused in mid-March, cruise lines were already implementing many of these practices. Cruise passengers who were on board various ships have reported that hand sanitizers were everywhere!
Hand sanitizer stands were in dining areas, on public decks, pool areas, lounges, and theaters. Of course they are, as always, also outside of the ship as we disembark and embark again on port days.
We can imagine that this practice will continue, in order to diminish the spread of any illnesses, even benign ones such as the common cold.
6. Hand washing stations
Some newer cruise ships and refurbished ones, were built with hand washing stations available as people enter the buffet and dining areas.
The CDC, in their recommendation for cruisers, has stated that 20 seconds of washing hands with soap and water is even better than ethanol alcohol-based hand sanitizers.
We'd love to see more hand-washing stations added to eating areas on cruise ships, when they return.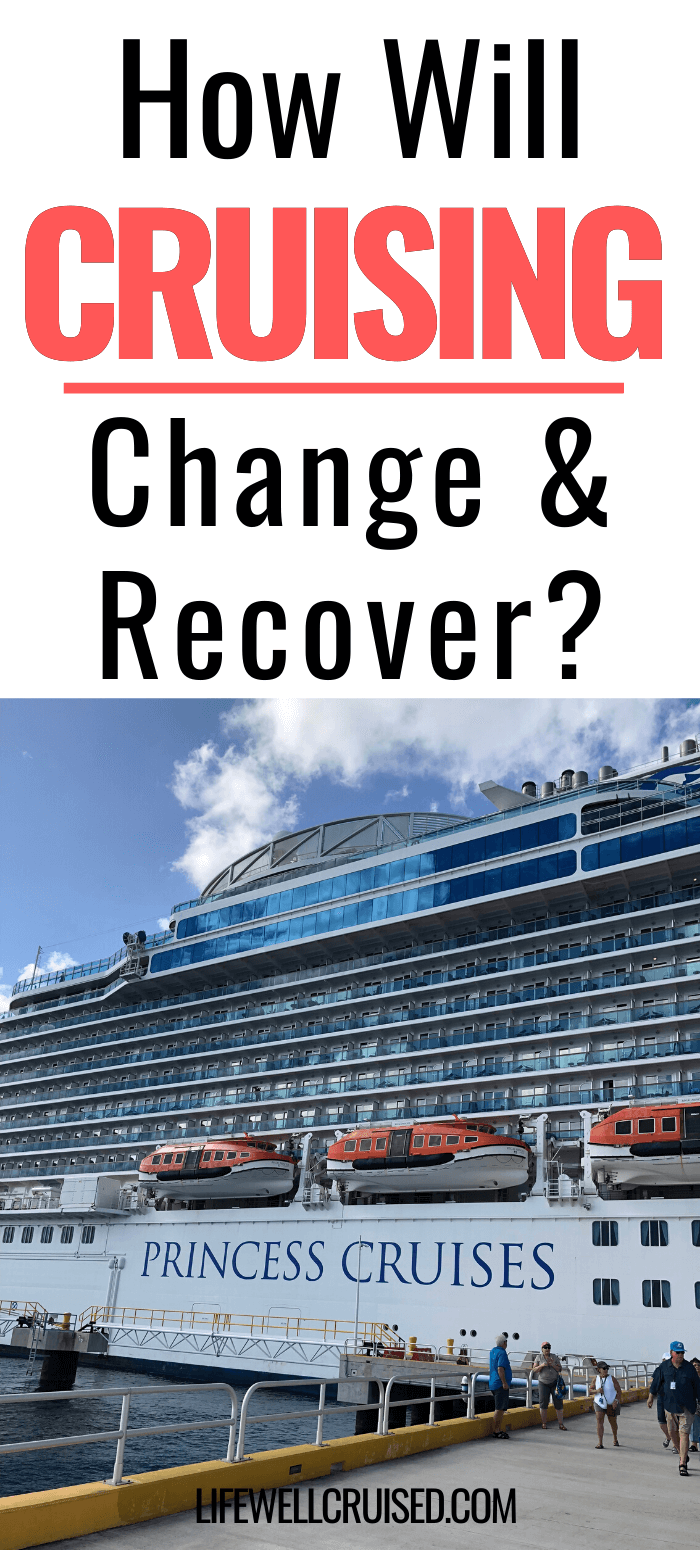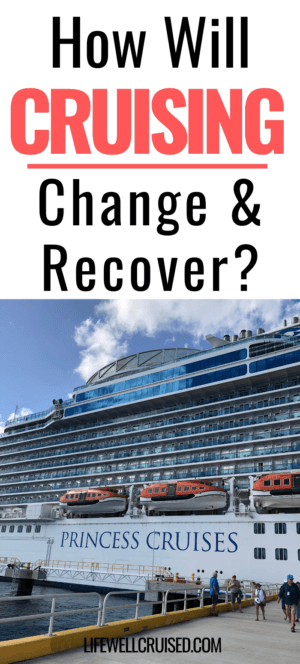 7. Continued flexible cancellation policies
Cruise line cancellation policies haven't been very flexible in the past. However, due to the current events, major cruise lines have implemented "Cruise with Confidence" style cancellation policies. If passengers aren't comfortable cruising, they can cancel their cruise, and any usual cancellation fees, will be returned as a Future Cruise Credit (FCC).
This has been helpful for cruise passengers, who've been able to book cruises with every hope of going, but know if something happens they cannot go, they retain their credit to use towards another cruise.
Tip: Something to be cautious about is that this is not a substitute for travel insurance, which remains very important when you consider any form of travel.
8. Last minute illness protection
If cruise lines don't want people to cruise when sick, then finding a way that people can cancel without financial penalty, under certain circumstances, might be beneficial.
Most cruise lines do have their own insurance, which includes a form of cancel for any reason protection, however this isn't available to all passengers and comes with an extra cost.
For now, major cruise lines have a policy where cruise passengers can cancel up until 48 hours before their sailing, for any reason at all. In the case of Celebrity and Royal Caribbean, their Cruise With Confidence program applies to sailings up until September 2020.
9. Lower pricing and hot cruise deals
While cruise lines have lost money during this time and surely want to recoup it as quickly as possible, the reality is that the longer this pause continues, the longer it will take to fill cruise ships with passengers once again.
At least in the first few months, we'll likely see aggressive cruise deals and pricing strategies to get people to book again. Low entry pricing to fill ships, along with some of the perks promos (that cruisers love) becoming even more generous, can be expected.
One positive for cruise lines, is that many cruise passengers have Future Cruise Credit (FCC) to use up within about 18 months. However, cruise lines still love to welcome first time cruisers and multi-generational travelers, and cruising may not be first on the list of travel choices, in the short term.
Related post: 27 Cruise Travel Hacks Repeat Cruisers Swear By
10. Time off for sick crew
One of the concerns during this time, has been that crew can unwittingly spread illnesses on board. In fairness, as guest on a cruise, we don't really know what happens when a crew member is sick.
However, more than ever, it will be important that crew who are sick are not interacting with guests and are following protocols to avoid any spread of germs.
11. Muster drill changes
Muster drills have included sharing information about safety on cruise ships, and this has evolved over the years. We can now see hygiene and reminders to wash hands often and use hand sanitizers otherwise both on and off the cruise ship.
12. Bathroom attendants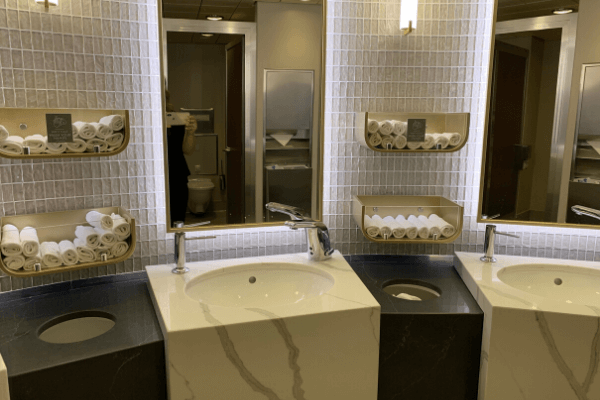 Cruise ships may place an attendant in the washroom, both cleaning and disinfecting, as well as pointing out hand towels. We've cruised on some ships where this has been the norm, and the washroom was cleaner overall.
In many cases, having an attendant there, will also reduce the likelihood of some not washing hands.
As we continue to be aware of the spread of germs on board, we may see some changes to areas that are highly touched.
Cruise ships often have automatic doors in many public areas, however could add this to washrooms, where germs are likely to spread.
Touchless entryways emilinate
13. Upgraded air circulation systems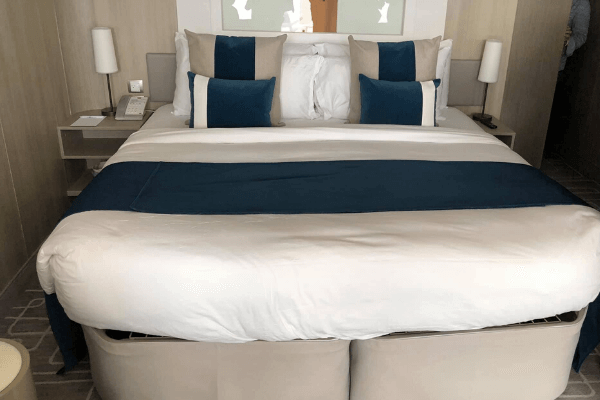 Cruise ships presently use HVAC systems to circulate air, which allows a mix of old and new air among the ship. This means that small particles of any virus can potentially spread from cabin to cabin and in the hallways.
According to experts, changing the current system of circulating air on cruise ships would greatly improve the situation, and provide safer air for cruise passengers and crew.
We may see cruise lines retrofitting cruise ships with Hepa filters or another technology in the near future.
14. Sanitizing, disinfecting and cleaning (x 10)
We can't say enough about cleanliness and sanitization. If you've cruised in the past, you know how crew is cleaning meticulously already. We've often noticed stairway railings being cleaned at all times, as well as other public areas.
However, we can now expect sanitizing to be taken to another level. Cruise passengers who traveled directly before the pause, have reported that crew were disinfecting deck chairs and chairs in the buffet area, and more.
We can imagine the gym equipment, elevator buttons, washroom doors, and passenger cabin door handles will all be disinfected more often.
Related post: How to Avoid Getting Sick on a Cruise (keeping healthy tips)
15. Cruise passenger responsibility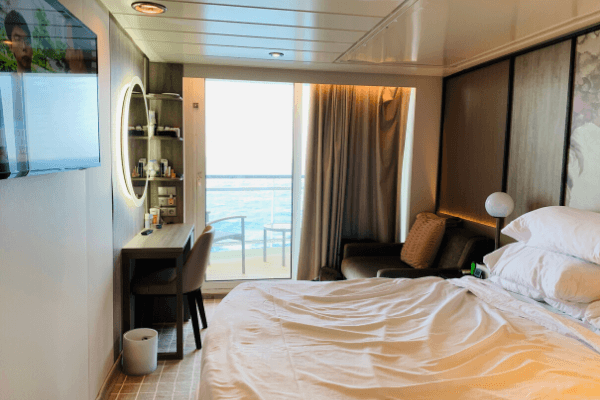 We all have a roll to play in keeping ourselves healthy, as well as others. It's more important than ever for all of us to travel with our own small hand sanitizer gels or wipes.
This is especially true when we're on shore excursions and we don't have easy access to soap and water.
As passengers, we can also do a quick cruise cabin prep to make sure our stateroom is as germ free as possible.
I put this post with some great tips on how to prep your cabin on the first day of your cruise:
17 Cruise Stateroom Essentials Every Cruiser Needs (sanitize and organize)
16. Cruise ship refurbishments put on hold
Cruise lines have built incredible ships over the last couple of years, updated private islands and updated older cruise ships in ways that made them feel like new. However, for the time being, more ship refurbishments will be put on hold.
Depending on how long this pause in cruise and travel continues, we may also see some cruise ships leaving the fleet, and other changes within the major cruise lines.
It's still early to tell, and the situation is ever changing, but some have suggested we'll see a rise in popularity of smaller cruise ships, and others have suggested that some older ships may be sold in order to keep and maintain the newest and most popular ships in the fleet.
We chat more about the changes we might see in cruising in this YouTube video. If you enjoy cruise information and cruise vlogs, please visit our channel and subscribe at Life Well Cruised.
17. Incentives to use FCC's and deals on rescheduled bookings
If there's one thing I hear in cruise groups lately, it's that people who have had cancelled cruises want to rebook. However, what's stopping them, in many cases, is that the original deal with perks and generous OBC's just isn't there at the moment.
As soon as cruise lines bring back some tantalizing offers, cruisers will be ready to book, especially when looking at sailings that are several months to a year or more away.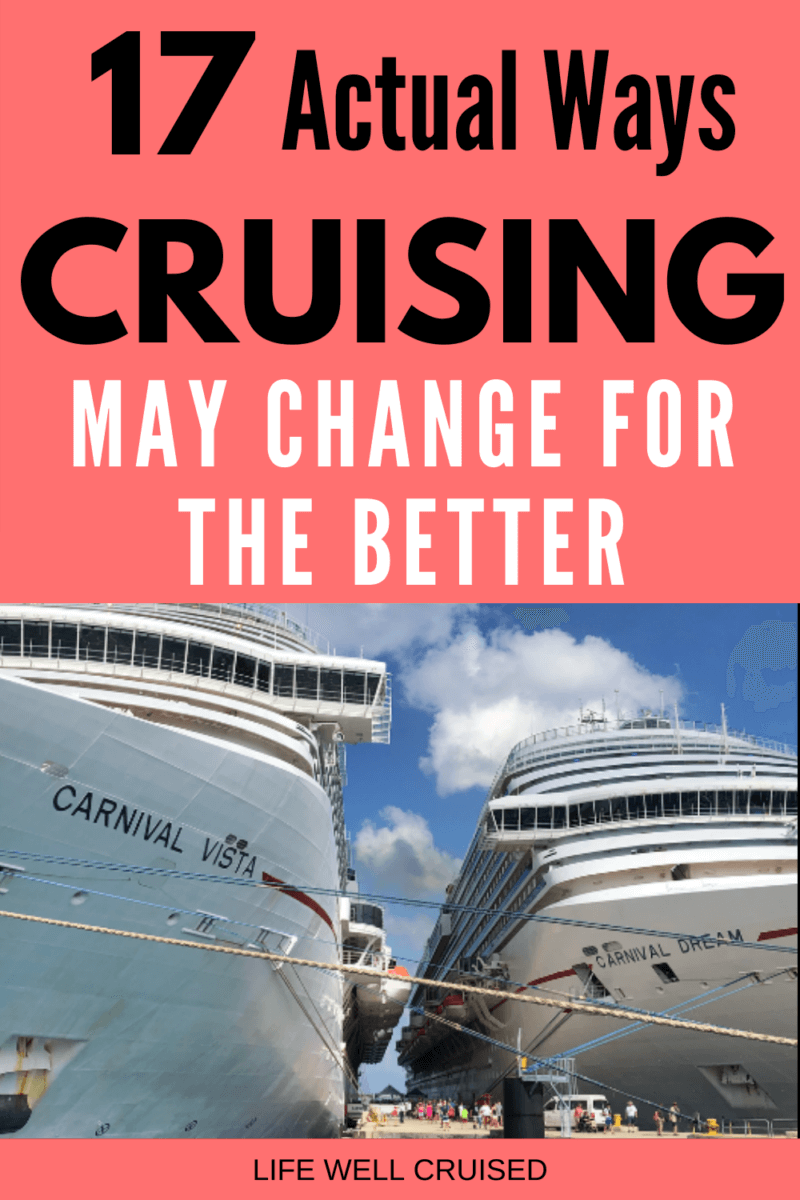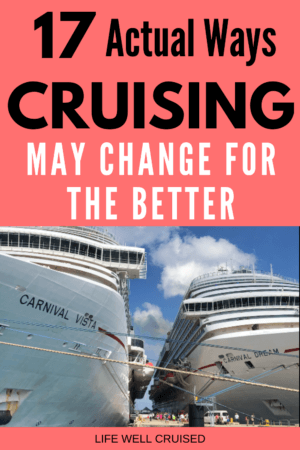 Recap: How Will Cruising Change, Recover and Restore Cruisers' Confidence Once Again
We can all envision things changing once cruising resumes, and this doesn't have to be a bad thing. Cruise line's will be working hard to make changes needed based on lessons learned, while continuing to provide the amazing cruise travel experiences people have loved for years.
While it remains to be seen exactly how the cruise industry might change and recover, the changes we've mentioned are ones that cruise passengers would like to see.
Cruisers are concerned about cleanliness and sanization, avoiding the spread of illness, flexibility in uncertain times and good value on future vacations. If cruise lines want to restore confidence, there's no better place to start.
Do you agree with these possible changes we might see in the cruise industry? What things could you see happen on future cruises? Please let me know in the comments below.
Happy cruising!
Ilana xoxo
P.S. If you enjoyed this post and found it helpful, please don't keep it to yourself ;-). Feel free to share on Pinterest, Facebook or Twitter (share buttons at the top). Thanks so much!
Related posts:
9 New Cruise Health Guidelines – What Does this Mean for Cruisers?
4 New Cruise Passenger Travel Guidelines, Best Practices and Recommendations
Should You Take a Refund or Future Cruise Credit on a Canceled Cruise?
31 Cruise First Aid Kit Essentials You Need to Have
Let's connect:
Follow me on Facebook at Life Well Cruised
Follow me onYouTube at Life Well Cruised (Vlogs and cruise tips)
Follow me on Pinterest at Life Well Cruised
Follow me on Instagram at Life Well Cruised