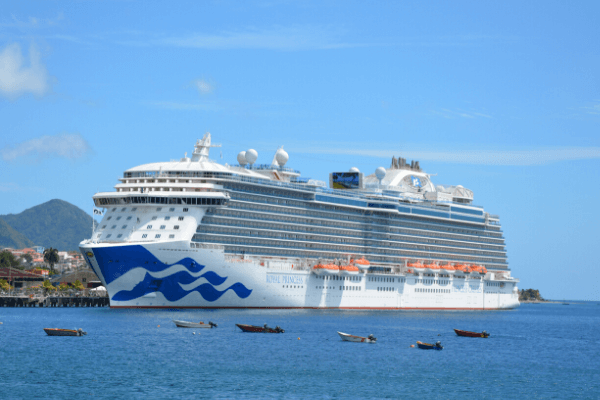 If we can't cruise at the moment, watching the reality show/documentary The Cruise might be the next best thing
If you're a cruise addict like me, sadly missing everything about cruising, I think you'll enjoy this enjoyable behind the scenes look at cruise life onboard Princess cruise ships. The Cruise is reality show/documentary series which debuted on British TV in 2016.
Luckily for us, we can now find episodes, beginning with Season 1 and going through Season 6, on YouTube. Even if you're not a regular Princess cruiser, I think you'll find The Cruise, to be a good representation of cruising and enjoy it.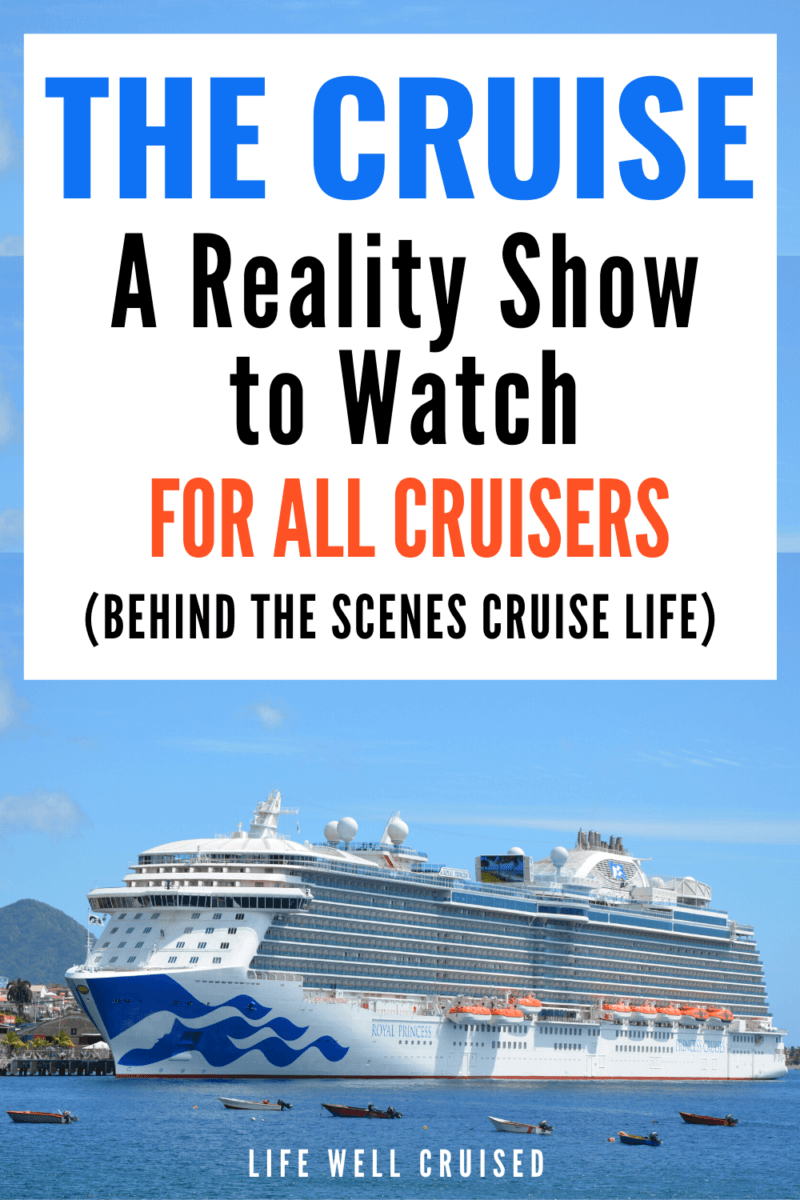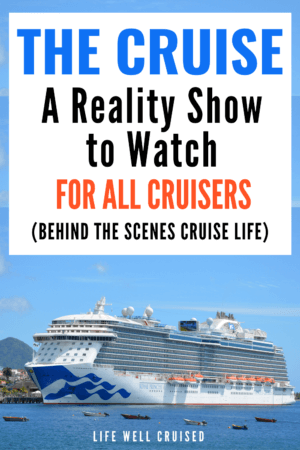 The Cruise begins, literally, on Regal Princess, and features an upbeat but informative look at cruise life, both from a crew and passenger perspective. The documentary/reality series features crew from guest services, engineering, and entertainment, and many other. Passengers, aka major Princess Cruises fans, are also endearing.
The Regal Princess is one of our favorite cruise ships, and seeing it again on film was a reminder of how amazing this ship, and others in it's class really are.
If you're cruising with Princess in the future and would like to know more about this cruise ship, as well as the Princess tips and secrets that repeat cruisers know, I'll leave the links to posts at the bottom of this page.
Here's The Cruise: Episode 1, Season 1, which features Regal Princess departing from Copenhagen
Favorite posts about Princess Cruises
12 Top Reasons to Cruise with Princess Cruises
Princess Cruises: 15 Tips (you really want to know)
Princess Cruises Alfredo Pizzeria (on Regal Princess)
9 Reasons To Be Excited To Cruise on the Regal Princess
Regal Princess Cruise Review: A Back to Back Holiday Sailing
21 Things You Need to Know About Ocean Medallion
Hello Ocean Medallion!! A Cruiser's Perspective on the Best New Tech at Sea
Princess Cruises New Year's Eve Multi-Generational Cruise Review
Bringing cruising home with The Cruise reality show / documentary
If you're staying at home and looking for things to do, and want to bring just a little cruise joy back into your life, binge watch this cruise reality show with me. We're all in this together 😉
Let me know how you like it in the comments below.
Ilana xoxo
P.S. If you enjoyed this post and found it helpful, please don't keep it to yourself ;-). Feel free to share on Pinterest, Facebook or Twitter (share buttons at the top). Thanks so much!
Let's connect:
Follow me on Facebook at Life Well Cruised
Follow me onYouTube at Life Well Cruised (Vlogs and cruise tips)
Follow me on Pinterest at Life Well Cruised
Follow me on Instagram at Life Well Cruised