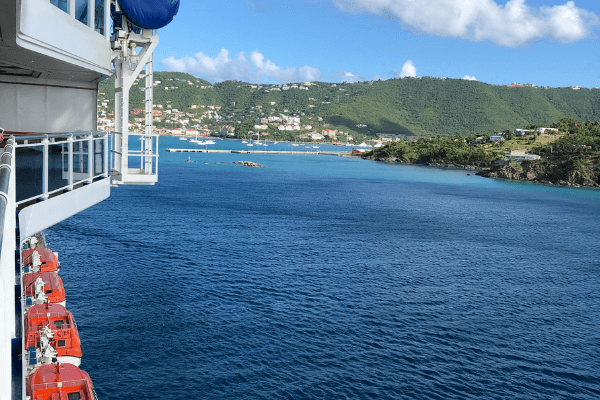 Should you get travel insurance for your cruise?
If you're going on a cruise, you're probably getting prepared by creating a packing list, choosing cruise outfits and researching shore excursions.
That's great, but in the midst of all the planning for your cruise, don't forget about travel insurance.
Purchasing travel insurance for a cruise isn't talked about as often as it should be, for both first-time and repeat cruisers. Yet, it's so important.
This post is sponsored by Allianz Global Assistance (AGA Service Company). While I've received financial compensation, all thoughts and opinions are my own.
7 Reasons to Buy Travel Insurance for Your Cruise Vacation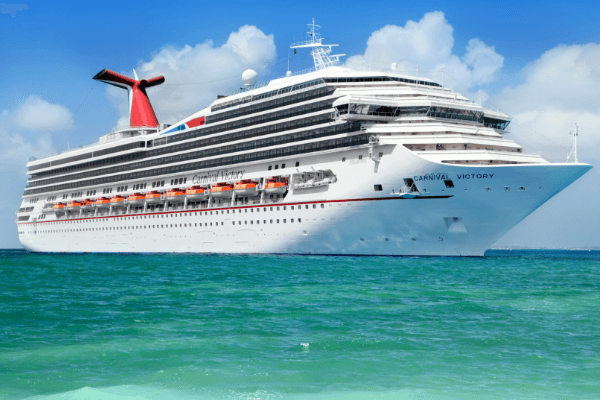 Before we get started, let's talk about 3 myths about travel insurance
Myth 1 – I don't need travel insurance if I'm young and fit
Unfortunately, unexpected things can happen to old, young, solo travelers and families.
Young couples and healthy people can have medical emergencies or face unexpected circumstances like flight delays. That's just part of life, and it happens to us all, regardless of age.
Myth 2 – If I have cruise line insurance, I don't have to worry
Cruise line insurance has some benefits. However, the medical portion on these policies is simply not enough to cover potential costly emergencies that can arise. Plus, it may not cover other things that a comprehensive travel insurance policy does.
Myth 3 – I don't plan to cancel, so I don't need travel insurance
We don't plan to get sick, or break a leg, or have a car accident, or miss a flight. Travel insurance is what protects our cruise vacation investment for the things we don't plan for.
Why You Need Cruise Travel Insurance for Your Vacation
Please note that while I recommend having travel insurance for your cruise travels and personally will not travel without it, these are my opinions and do not constitute professional advice. Please consult the Allianz Travel Insurance website for information or speak with an adviser about your specific needs.
1. Protect your vacation investment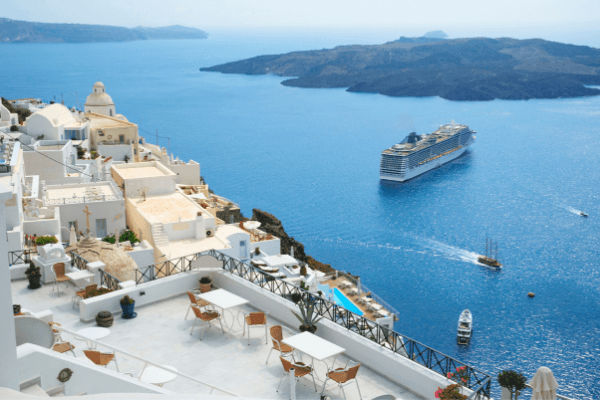 As you're planning your cruise, consider a travel insurance policy be an essential purchase.
Your cruise, flights, hotel and other expenses will add up to thousands of dollars. While the cost for cruise travel insurance may seem like an extra expense, the fact is, it can save you a lot of money should something not go as planned.
One of the saddest things I see in cruise Facebook groups, are posts from cruisers who have explained that they had to cancel due to an emergency, such as a sick parent.
They are devastated that on top of coping with a health emergency at home, they're also out thousands of dollars and aren't even able to get a credit. In some cases, they've planned and saved for a dream trip, and it can't easily be replaced.
The cost of a travel insurance policy, is usually a fraction of the price of the cruise holiday, and well worth it to protect your vacation dollars.
If you're cruising or traveling more than once a year, Allianz annual travel insurance policies, are a great value. Plus, they have plans to suit you and your families' travel and insurance needs.
2. Medical coverage for emergencies both on the ship and ashore
Having to seek medical attention both on the ship or in a cruise port can be expensive. While all of us hope we won't run into trouble, unexpected things can happen anywhere.
Reassuringly, if you or someone in your family becomes ill, there's a doctor and nurse on board for both minor and more serious medical visits.
On a past cruise, our friend's child had a sore throat for a few days, and it turned out to be strep. Their appointment and treatment was a few hundred dollars. Thankfully it was covered by their travel insurance policy, which made it easier for them to enjoy the rest of their cruise.
Medical coverage when traveling is a very important reason to purchase cruise travel insurance!
Recommended: Emergency Medical Kit Items to Pack for Your Cruise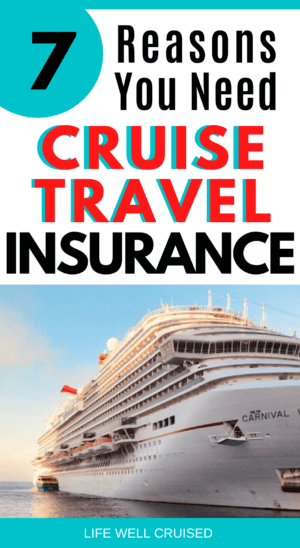 3. Emergency medical evacuation
While cruise ships have doctors and medical centers, serious medical circumstances could potentially require an emergency air evacuation, or airlift, to a hospital on land. This is very expensive.
It's not something any of us want to think about, but a bill of several thousands of dollars isn't out of the question.
It's simply not worth the financial risk. When shopping for travel insurance for your cruise, make sure that adequate emergency medical evacuation is part of your coverage.
4. An unforeseen delay in getting to the cruise ship
If you're going on a cruise for the first time, one of the tips you'll often get from cruise veterans is to fly in at least one day prior to your cruise vacation. This is because cruise ships will leave without you if you don't arrive on time.
This is advice we heed every cruise, as you never know what delays you can face, both when flying or driving to the cruise embarkation port.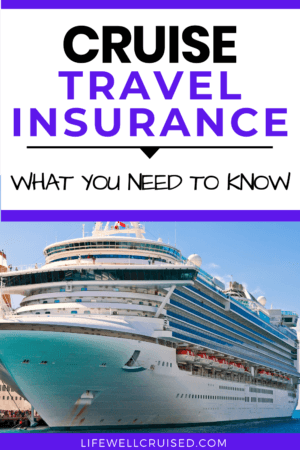 Expect the Unexpected (a short anecdote)
A few years ago, we were driving to Florida for a Caribbean cruise. In my case, we live approximately 24 driving hours away from the cruise ports in Fort Lauderdale and Miami.
If you're thinking were nuts, that may be true, but I like cruising way more than I like flying.
We made sure to leave an extra day leeway, in case of weather, but due to work and school situations, we unfortunately couldn't spare more time than that.
About halfway there, we stopped in at a McDonald's for a quick coffee break, when my husband noticed that one of the front tires had a big bubble on the side. We knew we had to have this checked and quite possibly repaired before continuing our drive.
Two things went through my head in that moment
I think I saw a Costco Tire Center and maybe we can get this fixed (gotta love Costco!)
We have travel insurance in a worse case scenario (phew/relief)
Thankfully, they had time to check our tires, and even though it was not reparable, they were able to change 2 front tires that evening. It was a delay of about 3 hours, but they could do it.
We were so happy!
Not only was it serendipity that we stopped at that point and noticed the problem, avoiding a potential accident on the highway later on. But we were able to continue on our way and make it to Florida for our cruise.
While this story had a happy ending, it's a reminder that anything can happen, even when driving to a cruise.
5. Lost or delayed luggage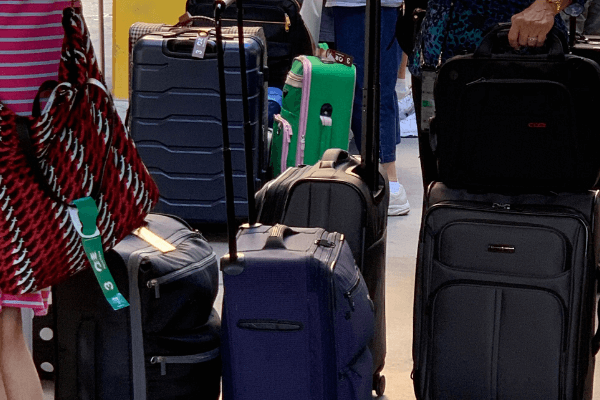 This would be a nightmare! Can you imagine the cruise outfits and essentials that you need for a cruise? If the airline lost or "misplaced" your luggage, it could be a big inconvenience. That said, if need be, you can actually go clothes shopping on the cruise ship.
Your travel insurance policy should include coverage for lost luggage, so you can replace your essential items if need be.
6. An unexpected emergency causes you to cancel your cruise
Cancellation insurance for the unexpected emergencies that happen in life bring peace of mind.
In a cruise Facebook groups, the question "It is worth it to get travel insurance for my cruise" comes up a lot. Travel insurance is always worth it, when you need it.
Reading through the comments and stories people share, it's evident that unfortunately, the unexpected happens.
One man shared his disappointment at having to cancel a cruise, quite last minute, as his wife fell upon the ice on their driveway as they were leaving for the airport. He had insurance, thank goodness, and planned on re-booking his cruise once his wife was back to health.
7. Peace of mind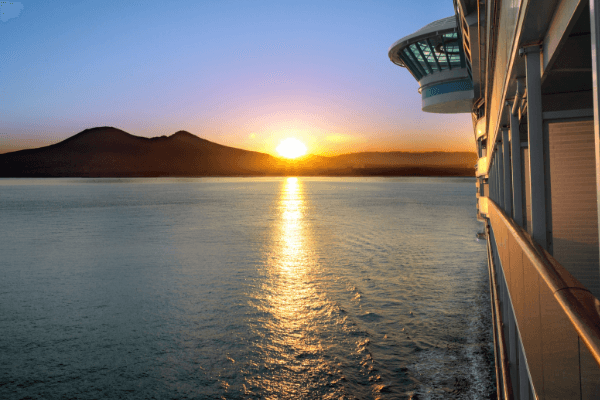 After planning a cruise and all the details that go along with it, buying travel insurance gives you peace of mind over the things you can't control.
If you're a frequent traveler, having an annual travel insurance policy, can not only save money, but also adds convenience. If you're traveling with your whole family, the Allianz Premier Plan covers everyone in the household.
I'm a big planner and a bit of a nervous traveler – having travel insurance for our cruise vacations is non-negotiable. While we've only had to make insurance claims to for relatively small expenses (2 doctor visits in Florida before our cruise), we were reimbursed easily and quickly.
No matter your age (younger or older), or circumstance (family or single), having travel insurance for your cruise vacation is essential.
Since everyone's needs are different, more information can be found here: Allianz Travel Insurance Annual Plans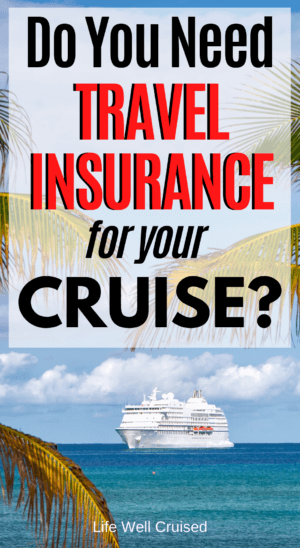 Final Thoughts: 7 Reasons Why You Need Cruise Travel Insurance
Traveling by cruise is one of the best and most relaxing ways to see the world, but we aren't immune to the unpredictable and unforeseen challenges that can happen. This is why we all need travel insurance when we cruise.
We've all heard stories from friends, family or we may have experienced them ourselves.
A flight can be delayed. A cruise can be affected by a hurricane which may result in costs involved due to cancellations or itinerary changes (like our first cruise). A spouse or child can become ill.
We don't expect things to happen, but having a cruise insurance policy is essential to protect our well being and hard earned vacation dollars.
Have you ever had a situation where you had to use your travel insurance while cruising and traveling, or a near-miss? Do you have an experience or tips to share? Please let me know in the comments below.
Happy Cruising!
Ilana xoxo
P.S. If you enjoyed this post and found it helpful, please don't keep it to yourself ;-). Feel free to share on Pinterest, Facebook or Twitter (share buttons at the top). Thanks so much!
This post is sponsored by Allianz Global Assistance (AGA Service Company). While I've received financial compensation, all thoughts and opinions are my own.
Popular posts:
30 Cruise Cabin Hacks Every Cruiser Needs to Know
25 most recommended Amazon Items to Bring on a cruise