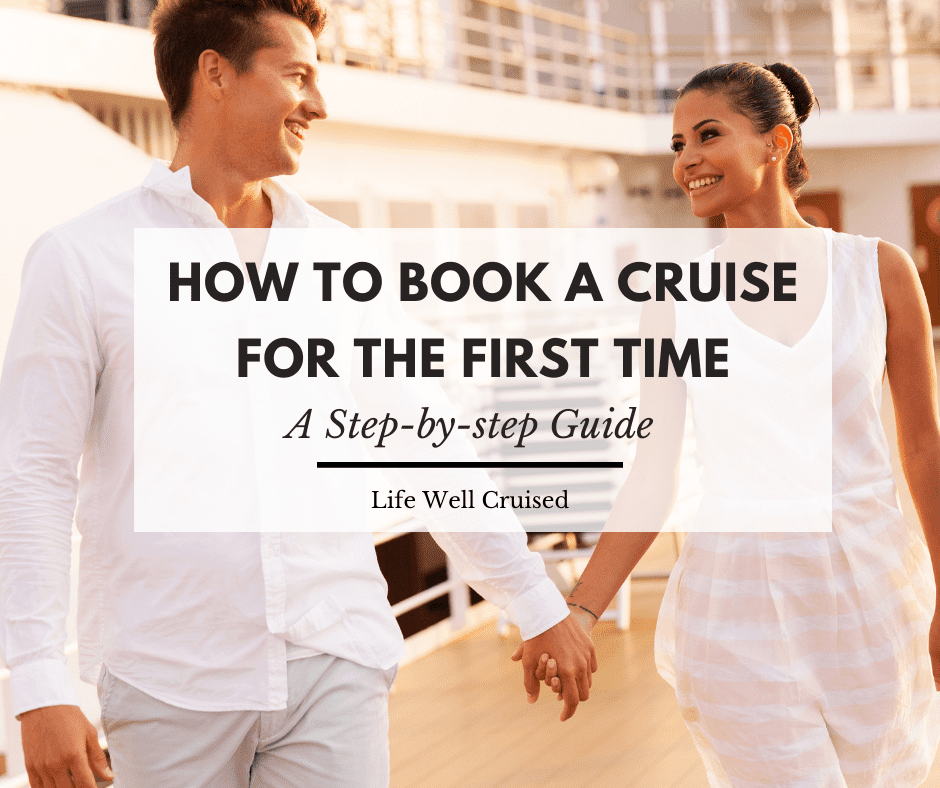 Many first time cruisers find the process of booking and planning a cruise confusing, for good reason. Even though cruising is pretty effortless once you're on the cruise ship, there are a lot of things to be aware of as you plan.
If you're booking a cruise for the first time, it can be hard to know where to start. After all, there are so many cruise ships and itineraries to choose from, the decisions might seem overwhelming. Plus, there are so many other things to think about, from choosing the best cabin to booking shore excursions!
In this post, I share how to book a cruise for the first time, in a step by step guide. You'll find answers to some common questions people have about booking a cruise, as well as tips to avoid unfortunate rookie mistakes.
This post contains affiliate links which means if you click and buy that I may make a commission, at no cost to you. Please see my disclosure policy for details.
As an Amazon Associate I earn from qualifying purchases.
How to Book Your First Cruise: The Ultimate Guide
To book your first cruise, you can either book directly with the cruise line through their website, book online with a large booking engine or book with a travel agent.
All are good ways to book, however first time cruisers often benefit from working with an individual travel agent or cruise advisor. While you can find someone local, it's common to work with a cruise travel agent through email and occasional phone calls as needed.
This can be really helpful as your travel agent can help to book hotels and flights, share important information from the cruise line and answer your questions along the way.
Most travel agents don't charge for their service to book a cruise, and you may get an incentive for booking, like an extra onboard cash credit.
Read more: Best Way to Book a Cruise: Travel Agent or Direct with the Cruise Line?
Can You Book a Cruise on Your Own?
Can you book a cruise on your own? Absolutely. If you know what cruise you want and prefer to book directly with the cruise line it's easy to do so. You can reserve and pay for your cruise booking on the cruise line website or work with one of their Personal Vacation Planners over the phone or by email.
Planning a cruise? Here's a list of the cruise accessories and travel items to pack for your vacation.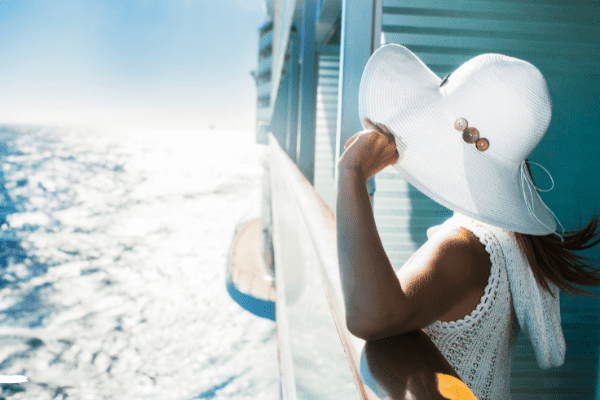 How to Plan Your First Cruise
Part of the fun of going on a cruise is the research and planning. Here's a list of things to do as you plan your first cruise. You'll see the details below.
Cruise line and cruise ship
Itinerary
Length of cruise
Budget
Choose your dates of travel
Choose a cabin
Book your cruise
Book your flights and hotels
Buy travel insurance
Book excursions and research cruise ports
Add on beverage and dining packages
Do your online check in
Have a packing list
The best time to book a cruise
1. Choose a Cruise Line and Cruise Ship
There really isn't one best cruise line or cruise ship, since everyone is different, and so are the cruise lines. However, first time cruisers are usually best off choosing from some of the most popular cruise lines. This includes Carnival, MSC Cruises, Royal Caribbean, Norwegian Cruise Line, Disney, Princess Cruises, Holland America and Celebrity Cruises.
Here are a few quick tips that will help you to know what to expect from each cruise line.
Carnival Cruise Line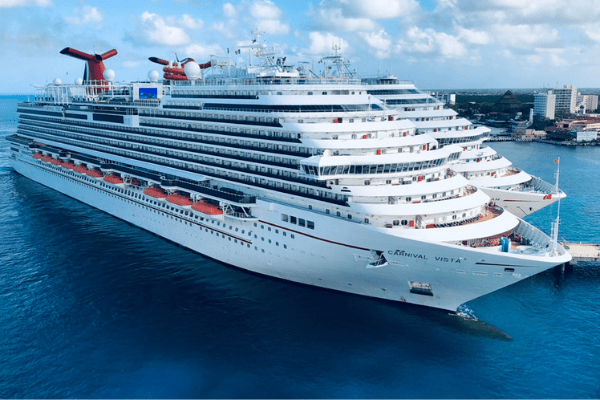 Carnival Cruise Line are known for their fun ships and casual atmosphere. They offer a good value vacation, and are great for budget or family cruisers.
Newer cruise ships like the Mardi Gras, have some cool features, like the first roller coaster at sea along with more food and dining options.
MSC Cruises
MSC Cruises have beautiful cruise ships, many of which are known for their famous sparkly Zwarovski crystal stairs. MSC cruise ships have a European flair, which includes dining and entertainment that may feel more international.
Royal Caribbean
Royal Caribbean are known for their large innovative cruise ships with lots to do for kids and adults. Entertainment on Royal Caribbean is second to none, with Aqua and Ice Skating shows, Broadways shows and more on many of their cruise ships. Royal Caribbean is great for families as well as cruisers of all ages.
Smaller Royal Caribbean ships won't have the same bells and whistles as the larger mega ships, so make sure you check the cruise ship features before you book.
Norwegian Cruise Line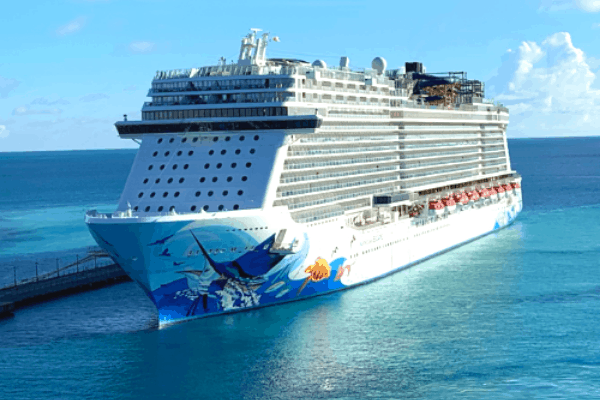 Norwegian Cruise Line, or NCL as they're sometimes called, are well known as the Freestyle cruise line. Norwegian cruises are fun and fairly casual, while their ships are innovative and beautiful. In contrast to most other mainstream cruise lines, Norwegian doesn't have strict cruise dress codes.
You'll find great entertainment on NCL, including Broadway shows like Rock of Ages and venues such as Dueling Pianos. Newer or refurbished cruise ships are good choices. As with Royal Caribbean, check the cruise ship for the features and activities you like best.
Read more: Norwegian Cruise Line's Free at Sea Perks Explained
Disney Cruises
Disney Cruises is a quality cruise line that commands a higher price than other cruise lines that cater to families and kids. As you can imagine, the ships are Disney themed and offer many Disney shows and experiences. Even though Disney is more expensive, many people rave about the Disney cruise experience – from entertainment, dining and service, the kid's camp and more.
If you're cruising with kids and have the budget for it, a Disney cruise is worth considering.
Princess Cruises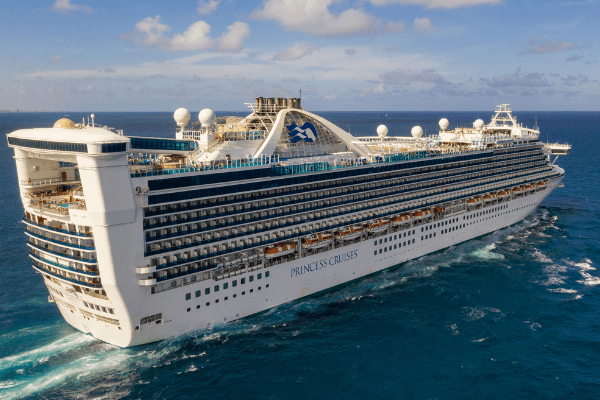 Princess Cruise ships are elegant and beautiful and tend to be somewhat traditional. The food and entertainment is very good, as are the enrichment activities. On Princess, you'll be able to cruise with Ocean Medallion, which has made the service and overall experience quite good.
Outside of the Holidays and summer months, you won't see too many families. However, since the activities are so varied, Princess is a really good cruise line for multi-generational travel.
Related: Princess Cruises: 15 Tips, Tricks and Insider Secrets
Holland America
Holland America has beautiful, classic cruise ships. You can expect very good food and service and a focus on enrichment. Overall, a Holland America cruise will be relaxing and while they have very good shows and live music, this is not a late night party ship. Holland America passengers are generally experienced and mature travelers.
Celebrity Cruises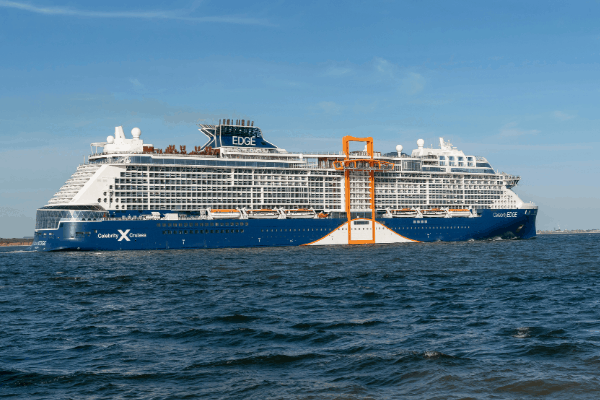 Celebrity cruise ships feel both modern and upscale, but not stuffy. As an example, they've done away with formal night and replaced it with an Evening Chic dress code.
Celebrity's dining and service is very good. The entertainment includes a combination of Celebrity produced shows and quality guest entertainers.
While families can cruise and be comfortable on Celebrity, in contrast to sister cruise line Royal Caribbean, you won't find waterslides and other theme park like activities.
Something to note is that the price of Celebrity Cruises may seem a fair bit higher than other popular cruise lines. However, this is partly because Celebrity includes a beverage package, wifi and gratuities in the price.
You can find out more about what's included and how it works in this post: Celebrity Cruises Always Included (how it works)
2. Choose the Perfect Itinerary
For your first cruise, you'll want to get familiar with cruise itineraries and what there is to do in the ports of call. These are some great cruise itineraries for first time cruisers.
Caribbean & Bahamas Cruises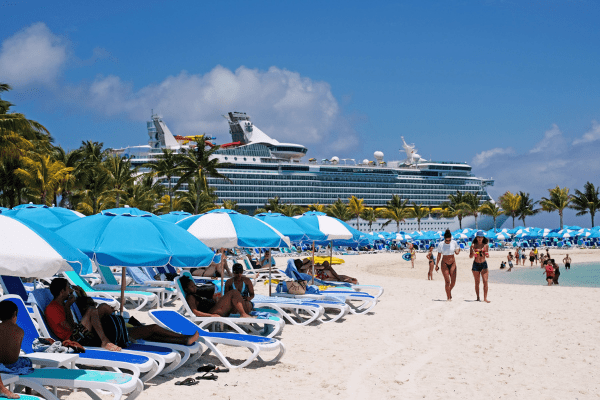 Many first time cruisers dream of beautiful beaches and tropical islands, so Caribbean cruises are ideal, especially for a winter getaway! Caribbean cruises itineraries offer water activities, beaches, sightseeing and shopping. There's Western Caribbean, Eastern and Southern Caribbean to choose from, with each port of call feeling unique and offering different types of excursions.
Typically Caribbean and Bahamas cruises are the most popular with first time and seasoned cruisers alike.
Bermuda Cruise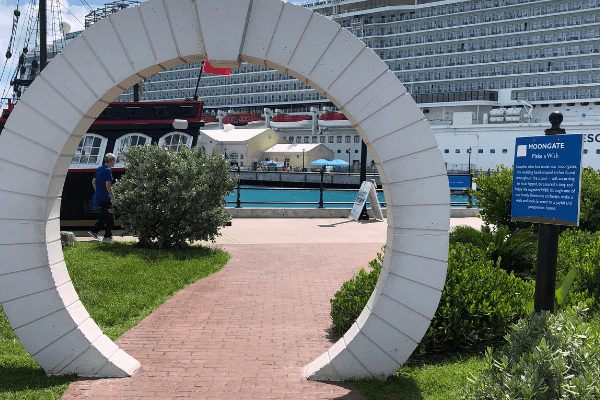 Bermuda cruises offer the appeal of staying longer in one destination and having more time to explore on your own. A subtropical destination, Bermuda cruises sail from April until October, with summer as a high season. This safe and charming island makes it a perfect first time cruise experience.
Bermuda cruises are a great romantic cruise for couples, but also amazing for a family friendly family cruise vacation.
Read more: Bermuda's Royal Naval Dockyard – Best Things to Do Near the Cruise Port
Best Things to do In Bermuda for Cruisers
Horseshoe Bay Beach Bermuda Review & Guide
Mediterranean Cruises
If you're less into beaches and more interested in History, culture, sightseeing and good food, you can't go wrong with a Mediterranean cruise itinerary. Ports of call may include Rome, Florence, Athens, Santorini, Mykonos, Cannes, Barcelona and more.
These cruises tend to be more expensive than Caribbean and Bahamas cruises, but are "bucket list" travel experiences.
Alaska Cruise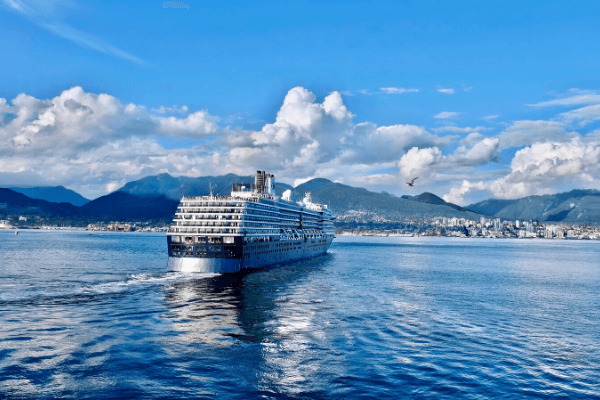 Alaska attracts many first timers who are destination focused travelers. An Alaskan cruise is seen as a once in a lifetime experience for many, filled with adventure and the wonder of nature.
Alaska cruises are great for people of any age, but it does attract an older demographic. However, over the last few years Alaska has gained popularity with younger couples and even families with young kids or teens, and larger family cruises.
Read more: 5 Alaska Whale Watching Tips You Need to Know
5 Reasons Why Everyone Needs to Go on a Cruise to Alaska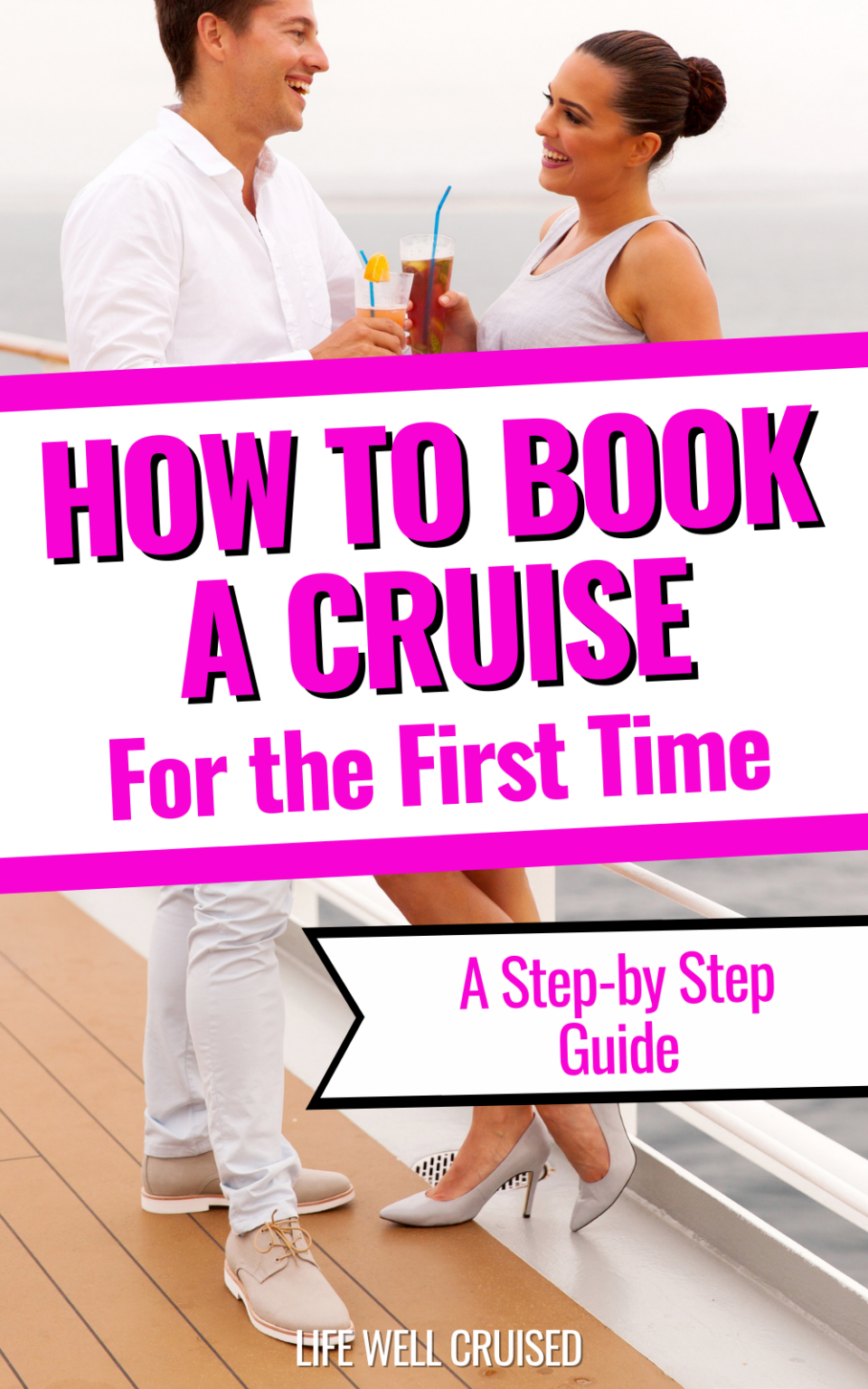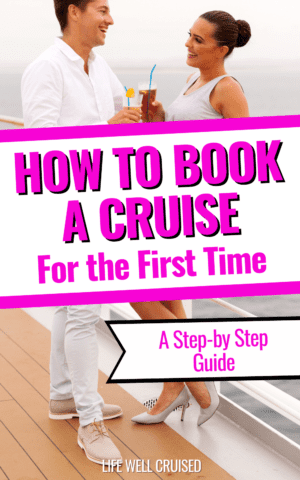 Cruises to Avoid for First Time Cruisers
There are some cruises that first time cruisers should avoid. as they can lead to disappointment.
Repositioning Cruises
While one of the best ways to get a deal on a cruise is by booking repositioning cruises, they are not recommended for new cruisers. Repositioning cruises tend to be much cheaper than other cruises, when you look at a cost per day.
However, there are a lot of sea days and possible rough seas crossing the Atlantic or Pacific oceans – not great for those that are concerned about potential motion sickness. There are also usually less activities per day than a cruise line's popular 7 day cruise itinerary.
Short Cruises
A cruise is a pretty full vacation, with a balance of both days in port where you can book excursions and explore, and sea days when you can enjoy the cruise ship and all the onboard activities. Short 2, 3 or 4 day sailings just don't give you enough time to experience it all, while also relaxing.
Many people who've taken short cruises as a first cruise have said it was just too short.
Older Cruise Ships
An easy mistake to make, is to book on older cruise ships which have not been adequately refurbished. Even as an experienced cruiser, I've been on some cruise ships where the cabins are outdated and I've seen snags in the hallway carpets and pool areas which need painting. It just doesn't make the best impression of cruising or the cruise line, and this is especially important for a first cruise.
Cruise tip: You can find out when your cruise ship was last refurbished and what was done. Read recent reviews on Facebook and on message boards and see if any recurring issues come up.
Read full article here (with 4 more cruises): 7 Cruises NOT to take & Which to Do Instead
Get The Ultimate Cruise Planner
Regular price: $27 Now just $17!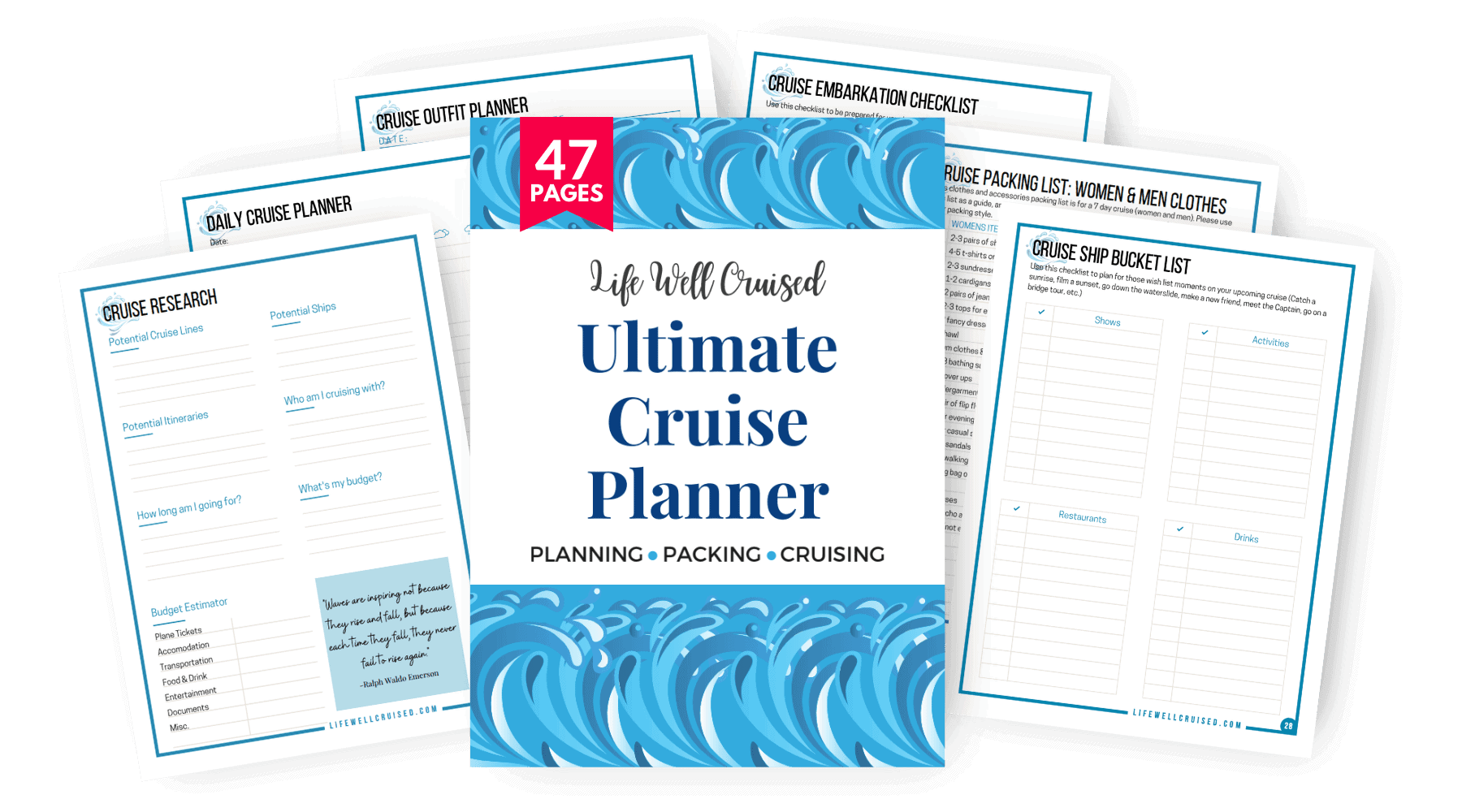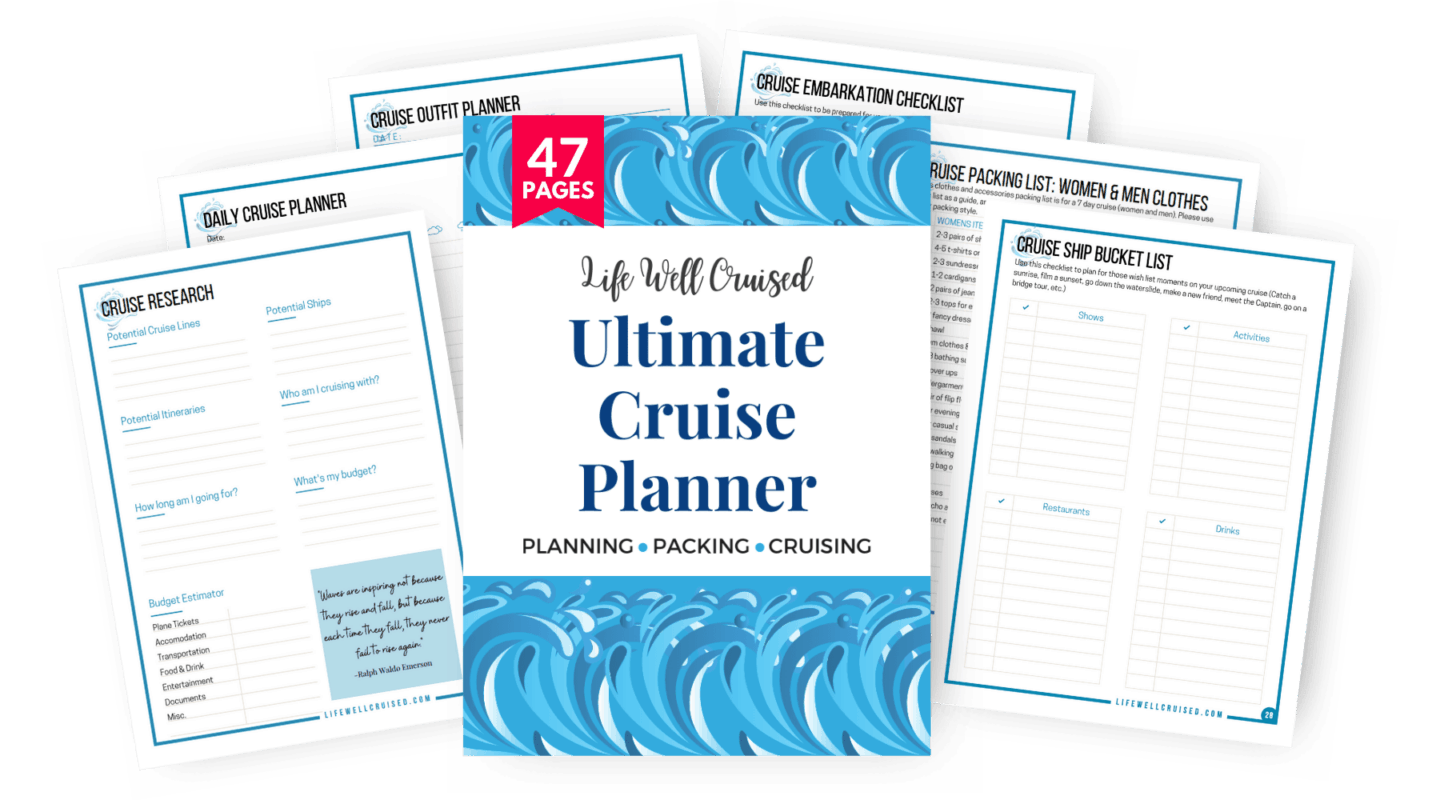 3. Pick the Best Length of Cruise
The length of your cruise may be important than you know. Choose a cruise that's too short, and you may not have enough time to truly relax and enjoy all that cruising has to offer. However, choose a cruise that's too long or that has too many sea days, and it may just be too much if you aren't used to it.
A perfect cruise length for many first time cruisers is 7 days. This usually gives you at least 3 cruise ports and 3 sea days, a couple of formal nights, and enough time to enjoy may activities on the cruise ship.
Related: 63 Things NOT to Do on a Cruise Ship
4. Set Your Cruise Budget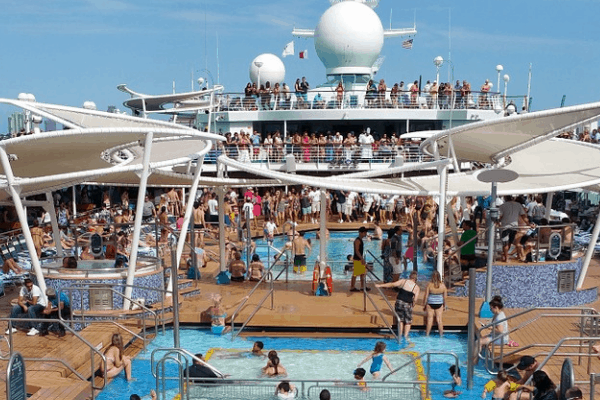 An important part of planning for your cruise is knowing your budget. If you have an idea of how much you want to spend on your first cruise, it can help to narrow down your choices.
On average, you can expect cruises to start at about $100 a day. However, you can find some cruises that are as low as $50 a night and others that are much higher. This depends on a few things including the cruise line, cruise cabin choice and date of sailing.
Remember to factor in the cost of your cruise, plus flights, hotels, excursions and other extra expenses. Plus, you'll need to bring some cash or spending money for the cruise as well.
Read more: 27 Tips to Save Money on a Cruise
How Much Cash Should You Bring on a Cruise?
5. When Should You Cruise?
When is the best time to cruise? It depends on the cruise itinerary you'd like to book, as each has it's season.
Alaska cruises sail from May-September. Bermuda Cruises start in April-October. Caribbean cruises sail year round, however there may be fewer ships sailing in summer months. Mediterranean cruises are most popular from May-October, although there are a few cruise ships that will sail during the cooler winter months,
While some people are flexible and can choose to cruise anytime, many others have a set vacation time or have to plan around school breaks and summer holidays. Remember that late summer through Fall is hurricane season, so while prices will be lower, I wouldn't suggest these for first time cruisers.
If you have a preferred time that you want or need to travel, search cruises and itineraries that are available at that time. If you can be flexible with your travel dates by even a couple of weeks, you may be able to save 50% or more on a cruise.
Read more: 75 Cruise Hacks to Help Save You Money & More
6. Which Cruise Cabin is Best
Choosing your cruise cabin is a really important decision. After all, you'll be spending a fair amount of time there and want to make sure you have a good sleep, at the very least.
There are 5 main cruise stateroom categories to choose from:
Inside or interior cabins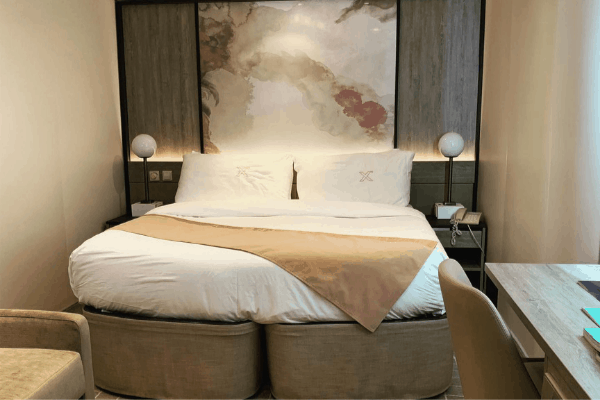 Inside cabins are usually the least expensive cabins on any cruise ship. They are interior rooms, so they don't have any windows, however they can still be comfortable and cosy.
These are good cabins for anyone cruising on a budget and those that love dark spaces for a really good night's sleep. Inside staterooms are also great for people who don't think they'll be in their cabin other than to sleep, shower and dress.
Read more: How to Make Your Inside Cabin Feel More Spacious
7 Reasons Why You Should Book an Inside Cabin on Your Cruise
Oceanview Cabins
Ocean view cabins often have a nice large picture window, although sometimes you'll have only a port hole. Ocean view cabins are similar in size to inside cabins, however these are preferred by those who want more natural light.
Balcony Cabins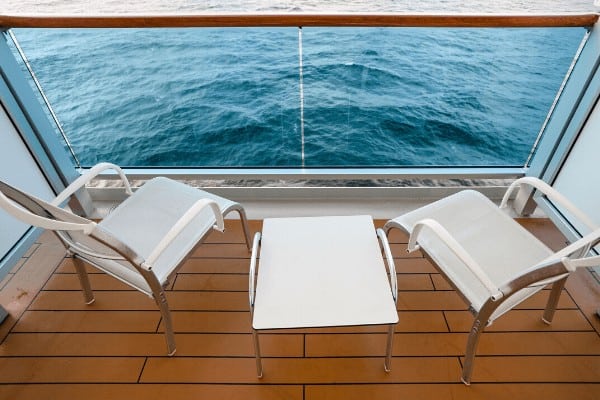 Balcony cabins are sometimes referred to as veranda staterooms. These rooms are more spacious than inside and ocean view cabins, and have private balcony where you can spend time and view the ocean as well as ports of call.
If you can afford a balcony cabin, you'll probably love it!
Read more: Best Reasons to Book a Balcony Cabin on a Cruise
Aft Balcony Cruise Ship Cabins Pros & Cons
Mini-suites or Junior Suites
Mini suites are great cabins for families or anyone who wants more space, including a small living area in their state room. Mini suite staterooms will usually have a larger bathroom and a bathtub, whereas the lower cruise cabin categories will have smaller bathrooms and just a shower.
Suites
Looking for a really special experience on a cruise? Book a suite to have a separate living room and dining area, beautiful spacious bathroom, balcony which may even have your own hot tub and more. Many cruise ships now offer a private sun deck and lounge for suite guests, plus extra amenities and butler service.
Read more: 10 Worst Cruise Cabins to Avoid
7. Book Your Flights
Once you've booked your cruise, it's time to book a flights.
One of the most common mistakes people make when going on a cruise is flying in on the same day of their cruise. While many times things can turn out just fine, by planning to arrive the same day as your cruise you risk arriving late and missing your cruise. It happens more often than you know.
Veteran cruisers and travel agents always advice to arrive one day prior to your cruise
You can book your flights on your own through your favorite travel website, a travel agent or by using reward points. You can also book your flights with the cruise line using cruise line air.
Cruise Line Air Option
Cruise line air is available with many cruise lines, however it does come with some pros and cons. Some cruise lines allow you to book flexible flights right on their website, where you can choose your dates and air carrier. Others will have more restrictions and charge extra charges for deviations.
Related: 6 Best Reasons to Book Cruise Line Air (plus 3 Reasons Not To)
8. Book Pre and Post Cruise Hotels
If you're flying in a day before your cruise, which you won't regret, it's time to book a pre-cruise hotel. Since the embarkation port is likely near a major city worth visiting, you may want to extend your stay by booking a couple extra nights before or after your cruise.
While you can book your hotel with your cruise line, you'll likely pay more than if you book on a website like Expedia or even directly with the hotel. One cruise travel hack I've used is booking with my travel reward points or Air Miles, so I don't really feel the extra cost of my pre-cruise stays.
Related: Best Things to Do in Miami Pre & Post Cruise
9. Purchase Travel Insurance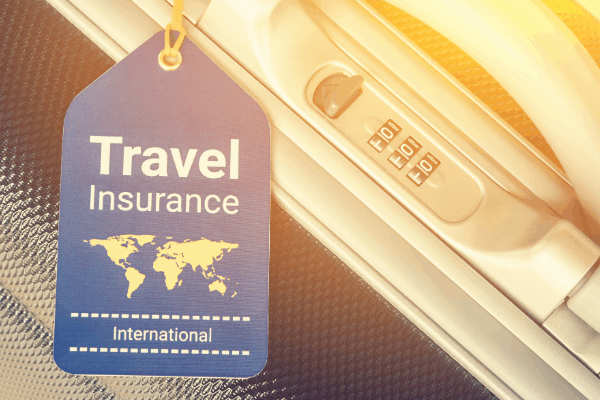 As more people are planning cruises in 2021 and 2022, many are also prioritizing purchasing travel insurance for their cruises.
Buying cruise travel insurance is important for people of every age. Should you get ill or need medical treatment while cruising or in a foreign country, it can cost tens of thousands of dollars.
Talk with your travel advisor about insurance options or research the best coverage for your needs.
Read more : 7 Reasons You Need Travel Insurance for Your Next Cruise
10. Research Cruise Ports and Book Excursions
Now for the fun part – researching your ports of call and planning shore excursions!
One of the best parts of cruising is the opportunity to travel to different ports of call. You have couple of options when it comes to planning how you'll spend your time in each port.
Related:15 Best Beach Bags for a Cruise
Cruise Line Shore Excursions
You can make it really easy and book cruise line shore excursions. You may choose a sightseeing tour, a beach break, a snorkeling excursion or even a hike through a rainforest. There will probably be 10-20 different types of activities to choose from.
The nice thing about booking excursions through the cruise line is that everything is organized for you. It also comes with an assurance that the ship will wait for you if for some reason your excursion is late.
A practical tip for first time cruisers is to book cruise line shore excursions especially if the attraction is far from the cruise port.
Research Your Cruise Ports and Plan Your Own Excursions
Some people like to visit cruise ports independently. No matter what you decide to do, make sure to research the cruise ports and the main attractions and best things to do.
If you feel comfortable, book an excursion with a private tour operator or visit on your own. You can find great advice in cruise Facebook groups, on cruise line message boards, and by reading blogs and watching YouTube cruise vlogs as well.
Related: What to Pack in Your Cruise Shore Excursion Bag
9 Best Tips for Cruise Shore Excursion Planning
11. Add on Optional Beverage or Dining Packages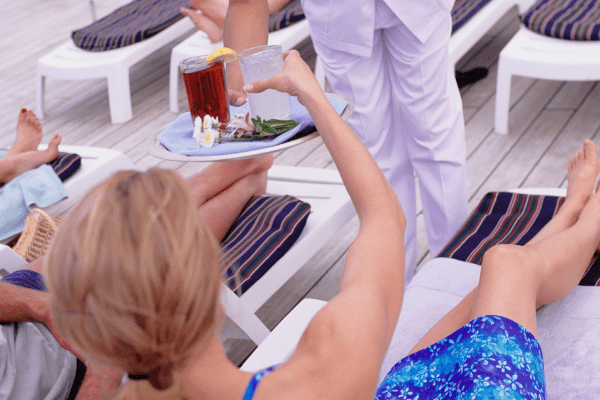 There's a lot included on a cruise, however most cruises aren't all inclusive. So you may want to consider adding a beverage or dining package to your booking.
Packages for dining as well as soda, coffee or alcoholic beverage packages can be added to your cruise booking on your cruise personalizer or online planner. While you can add drink packages and specialty dining once on your cruise ship, many cruise line's will have discounts and promotions leading up to your cruise.
We've found that for most cruise lines, that you save money by booking in advance.
Are beverage packages worth it? Here's info on 3 cruise lines:
Are Princess Cruises Drink Packages Worth it?
Norwegian Cruise Line Beverage Packages: What's Included and is it Worth it?
Celebrity Cruises Always Included (drinks, wifi, gratuities)
12. Online Check-in
Cruise lines require you to complete your online check-in before you cruise. You may as well do this as soon as it's available, but at least about a month before your cruise. This way, if you have an issue or any questions, you have time to resolve it.
When doing your online check in, you'll be asked for your government identification or passport information, a credit card to keep on file, proof of vaccination (most cruise lines), and to fill in a health questionnaire.
13. Have a Cruise Packing List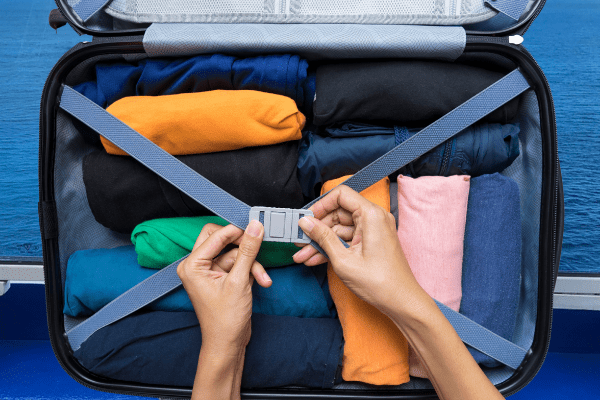 Print out or write a cruise packing list, so you don't forget to bring anything on your cruise. I like to make a personalized list that I add onto as needed, but you can start with a pre-filled one as a guide.
Things to consider are clothing and cruise outfits, toiletries and first aid items, as well as what to pack in your cruise carry on bag for the first day of your cruise.
Don't forget to check your cruise line's dress code to plan for what to wear on your cruise on formal nights and other days and evenings on your cruise.
Looking for a way to keep organized from the moment you start planning your cruise? Check out the Life Well Cruised Ultimate Cruise Planner ($10 0ff for a limited time)
Get The Ultimate Cruise Planner
Regular price: $27 Now just $17!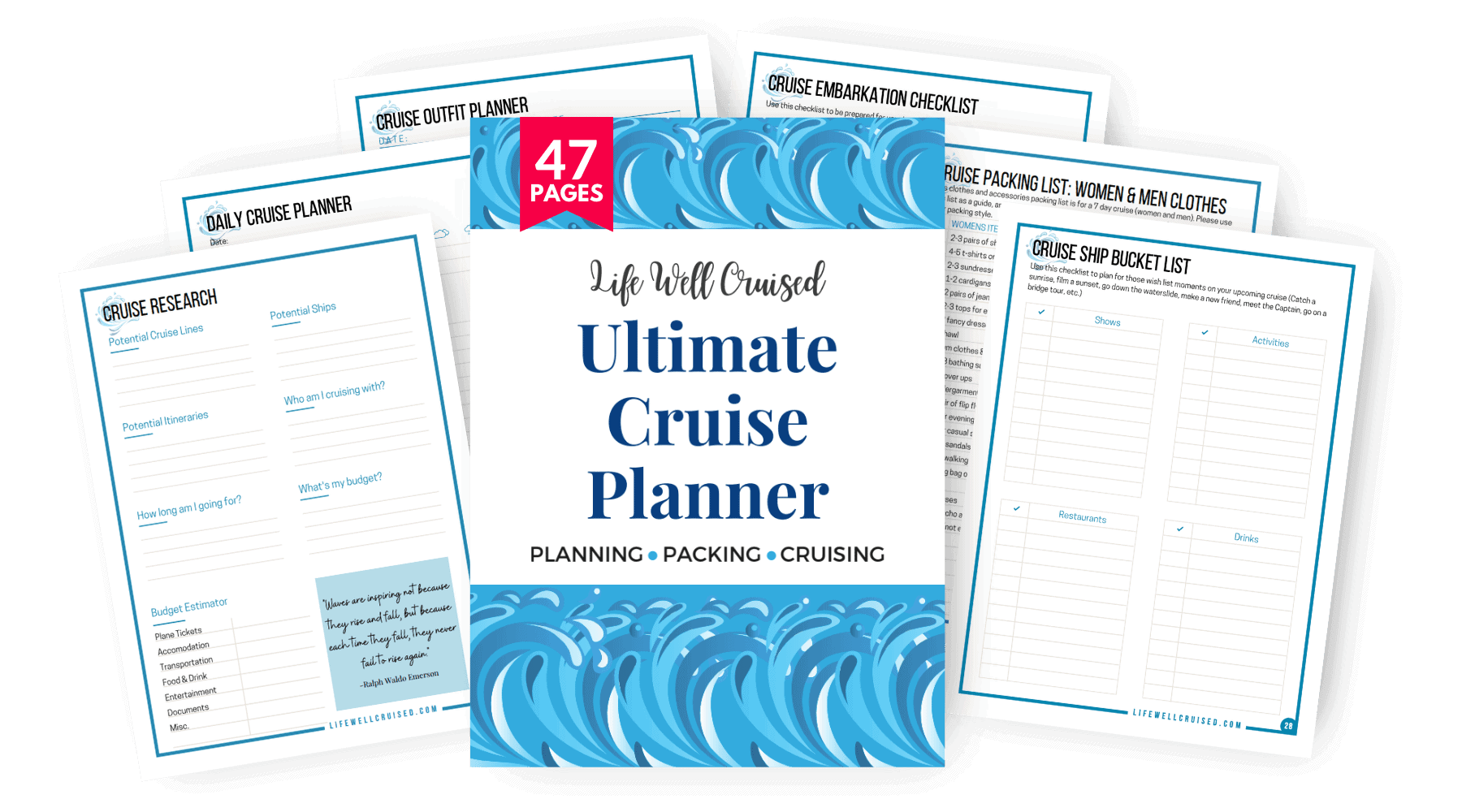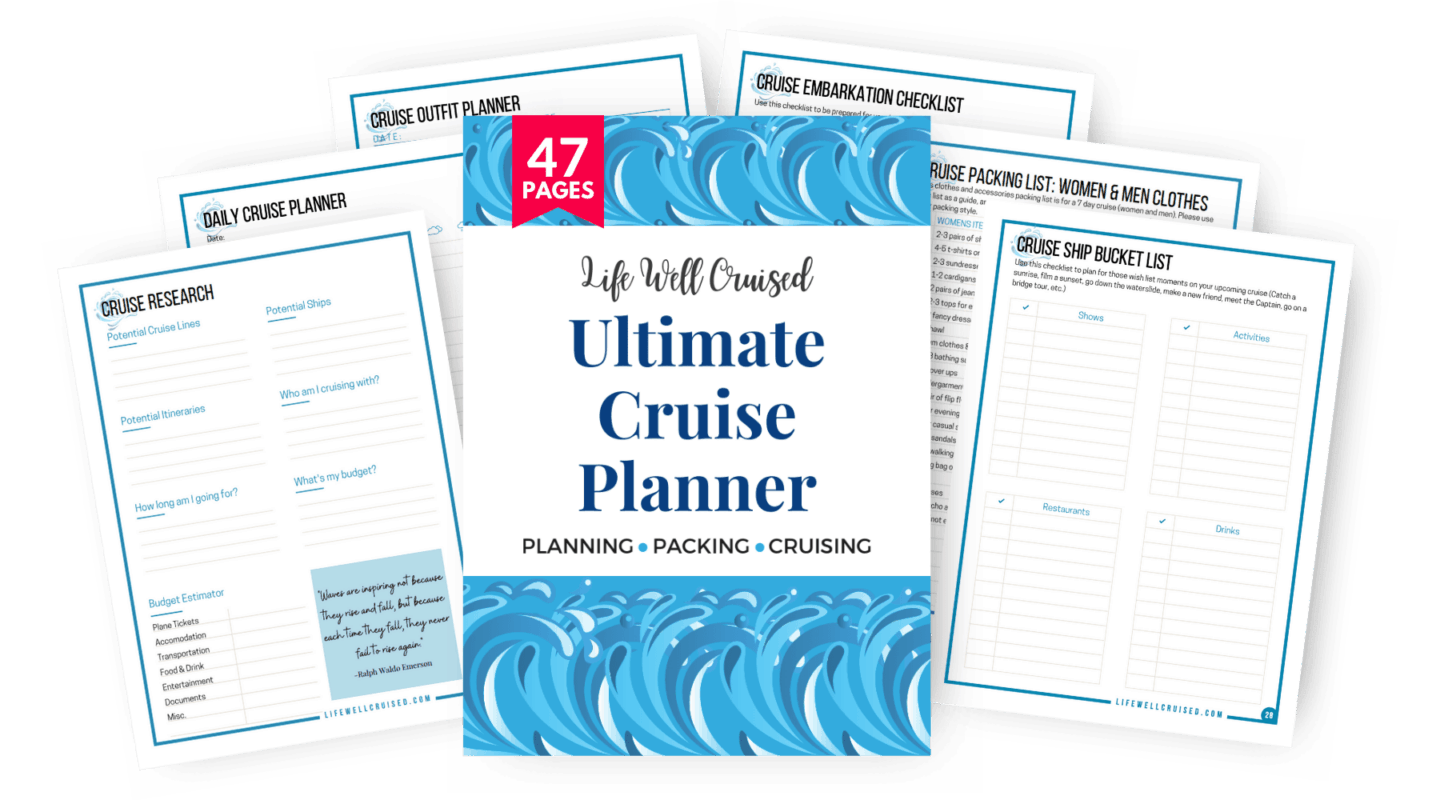 14. Double Check Your Cruise Travel Requirements
These days, most cruise lines are requiring most cruise passengers to be vaccinated and provide proof of vaccination to board. As well, there are pre-cruise testing requirements.
However, the cruise protocols and requirements continue to change and evolve. It's very important to keep up to date with your own cruise line's policies and protocols, especially in the last few weeks before you sail.
You can do this by keeping an eye on your emails from the cruise line as well as by checking directly on the cruise line website regularly.
Related: Why Now is a Good Time to Book a Cruise for 2021 or 2022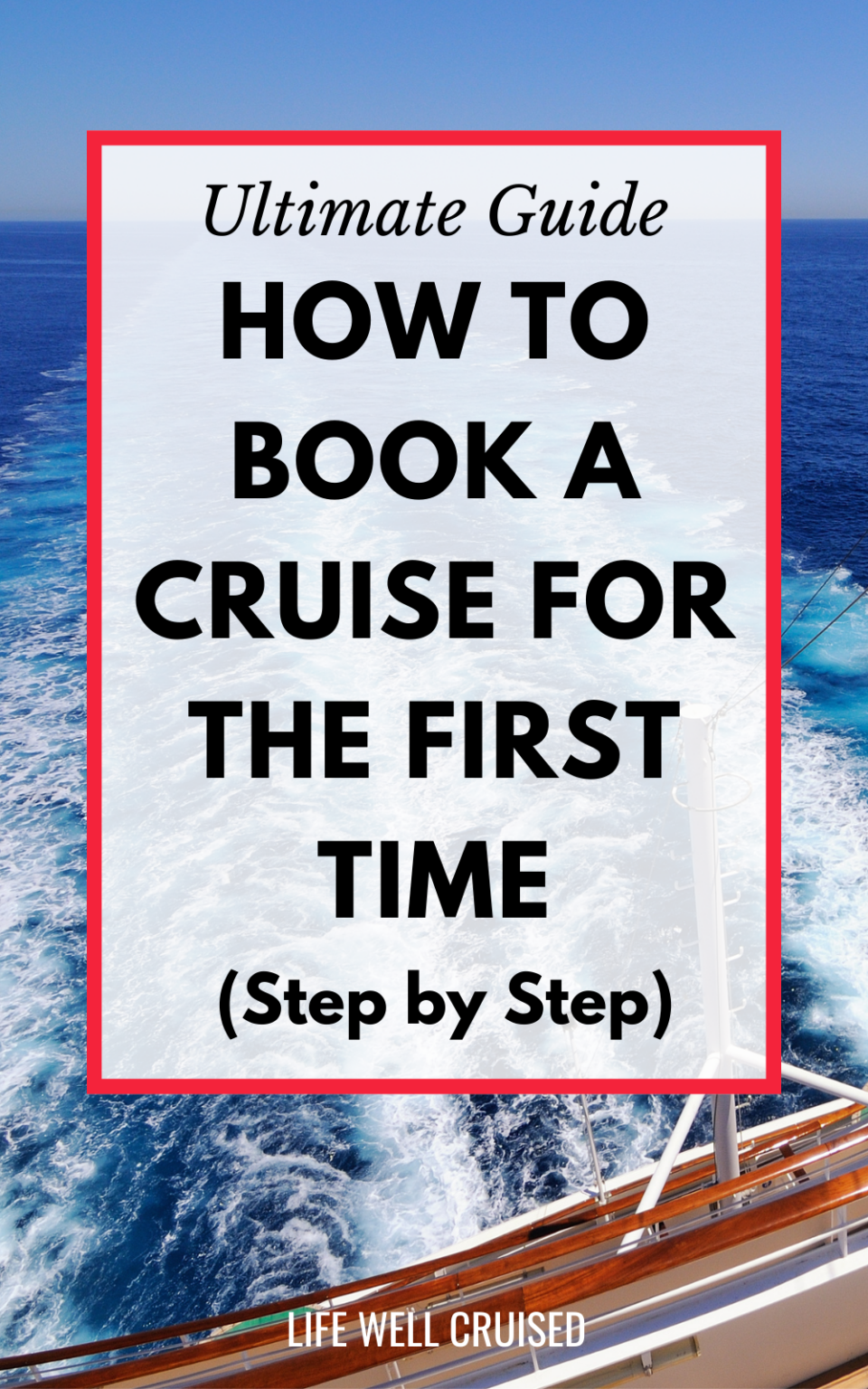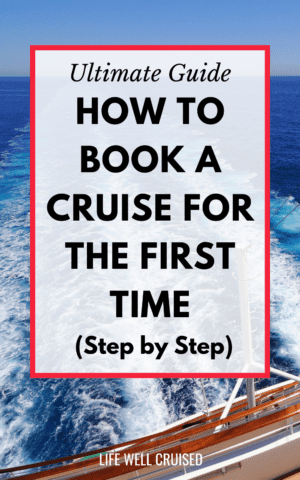 15. The Best Time to Book a Cruise
The best advice I can give, is book your cruise as early as possible, especially for popular cruise destinations or new cruise ships. Last minute deals aren't common in the cruise industry, and the best prices are often seen about 6 months to a year in advance.
When you book far in advance, only a deposit is required. Final payments are due, depending on the cruise line, between 120-75 days before your cruise. If your cruise lowers in price during this time, you can usually take advantage of any new promotions.
By booking early, not only will you usually get a better deal, but you'll also get the best choices of cabins. You can also book flights, plan your onboard activities and shore excursions.
Related: 10 Things that Cost Extra on a Cruise but Are Worth It
Popular & Related Posts:
50 Must-have Cruise Essentials (Amazon list)
25 Cruise Embarkation Day Tips You Need to Know
21 Cruise Disembarkation Tips You Need to Know
What to Wear on a Cruise (day, evening, formal night)
10 Cruise Ship Cabins to Avoid
Essentials to Pack in Your Cruise Carry-On Bag
What to Pack for a Caribbean Cruise (with packing list)
Get The Ultimate Cruise Planner
Regular price: $27 Now just $17!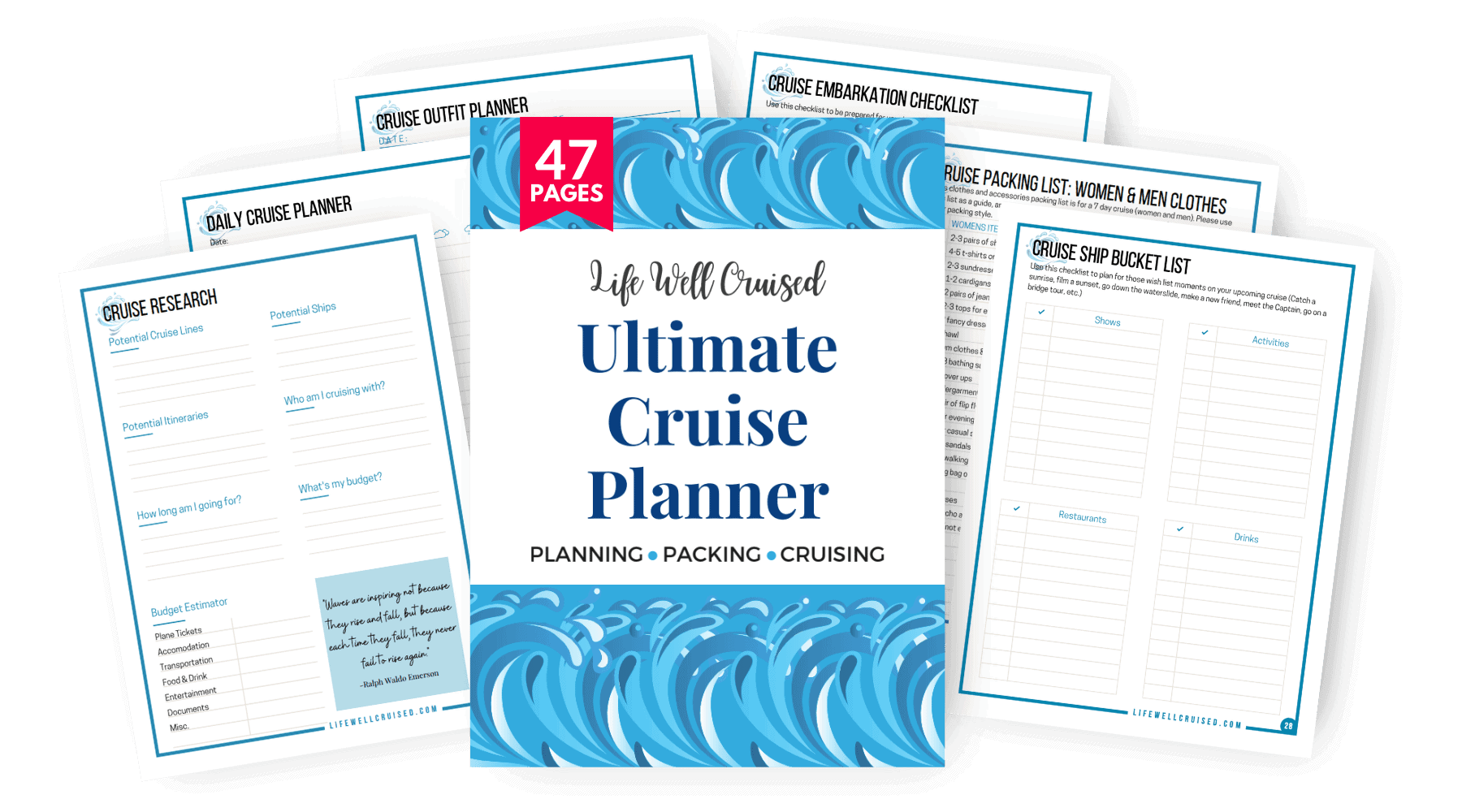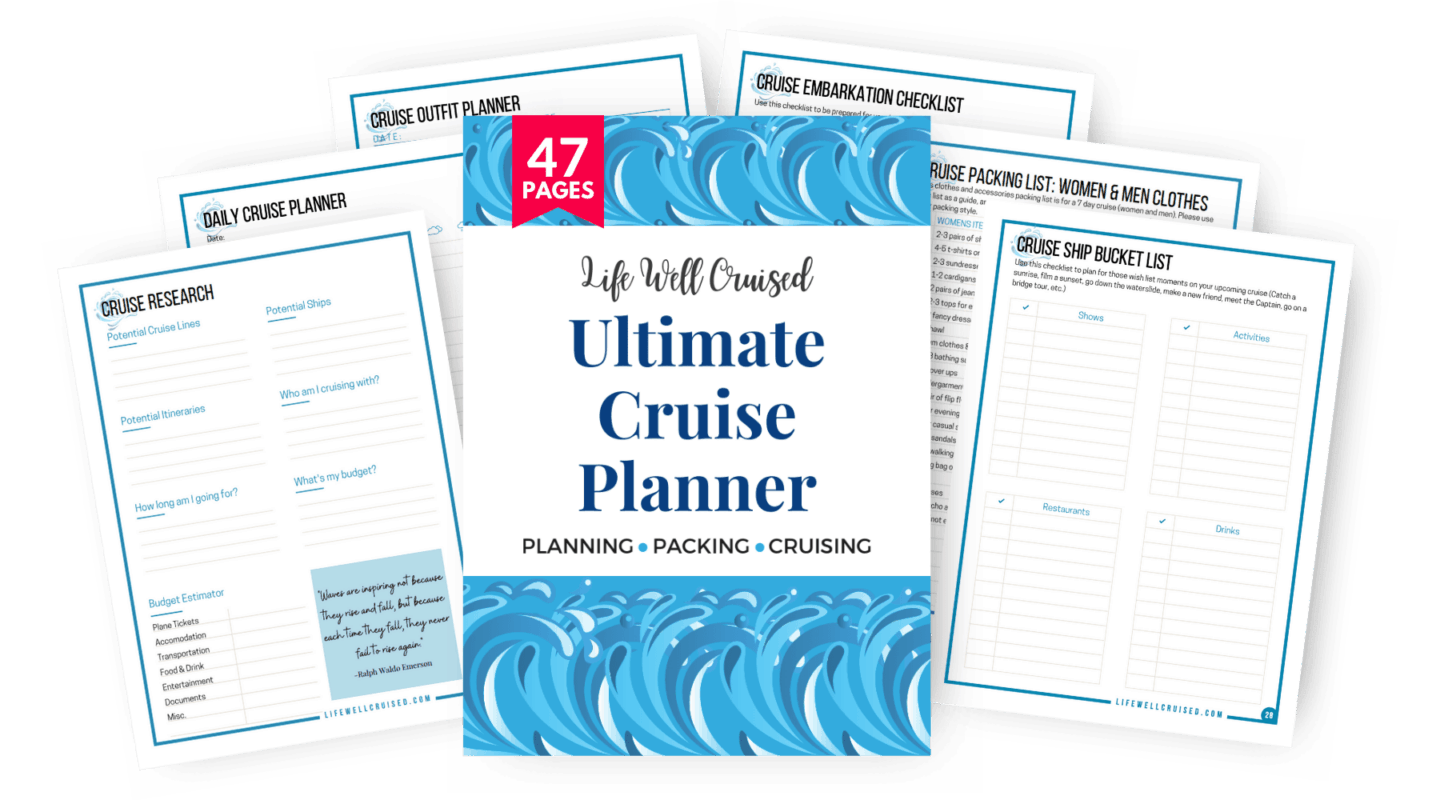 Final Thoughts on How to Book a Cruise for the First Time
Planning a cruise doesn't have to be hard. With a step by step process that begins with choosing the right cruise ship and itinerary, you can use this list to help plan your cruise, every step of the way.
I hope this post will make your cruise planning process easier and make you feel like a more confident cruiser!
Do you have questions about how to book your cruise or tips to share? Please let me know in the comments below.
Happy Cruising!
Ilana
P.S. If you found this helpful, please don't keep it to yourself ;-). Please share on Facebook or PIN to your favorite Pinterest board (share buttons at the top). Thanks so much!
Let's connect:
Join me on Facebook at Life Well Cruised
Join me on YouTube at Life Well Cruised
Join me on Pinterest at Life Well Cruised
Join me on Instagram at Life Well Cruised