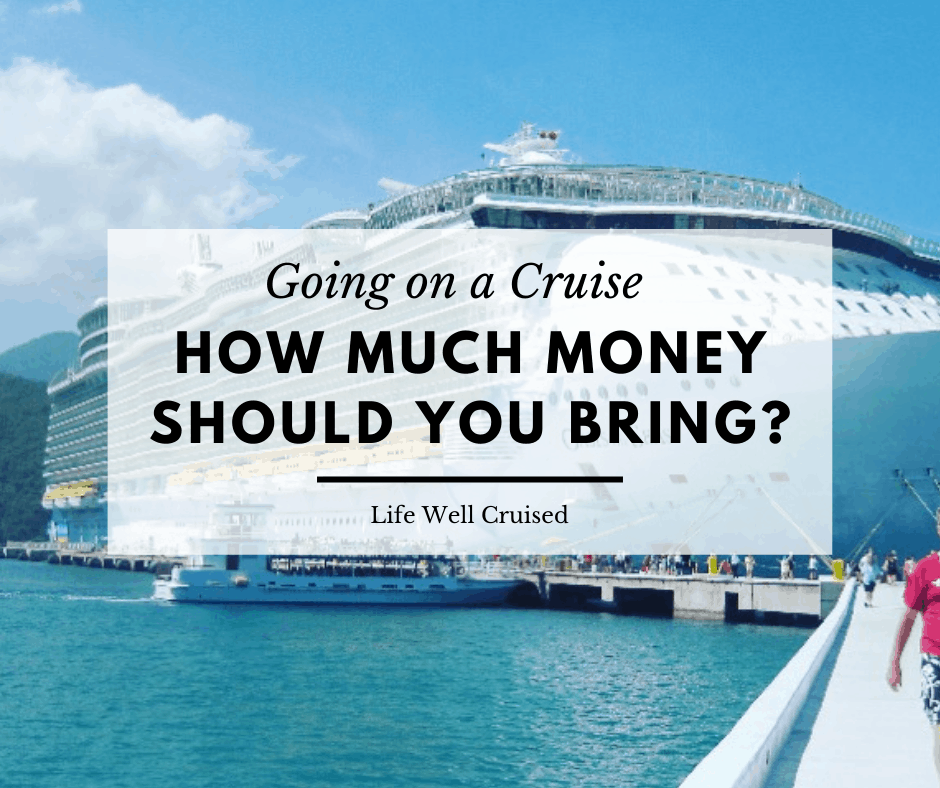 If you're planning a cruise, you might be wondering about how much spending money to bring on your cruise. Even though cruises are a great value, most aren't all inclusive.
Things to consider and plan for include shore excursions, drinks and even tips for crew members. There are definitely small and bigger expenses to budget for on a cruise.
In this post, we'll go over what to budget for on a cruise, as well as how much. This way, you can know how much cash to bring and what to expect.
How Much Money Should You Take on a Cruise?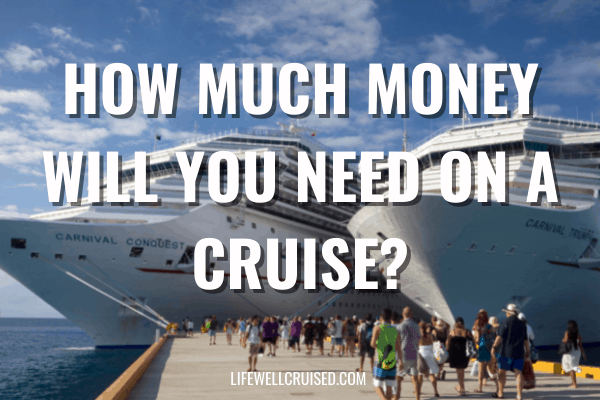 The amount of money you should bring on a cruise depends on a few things, including your itinerary, budget and preferences. Many people budget about $100 a day, on average, but you're better off figuring out what you'll be likely to spend onboard.
After all, what I might think is worth the splurge on a cruise, may be something that others think is overpriced (and not worth it!).
Transfers or taxis
Drinks and drink packages
Specialty restaurants
Spa treatments
Special activities
Photos
Wifi/internet
Casino
Souvenirs
Small tips for porters and tour guides
You can avoid some of the onboard expenses on a cruise, by booking these online before your cruise. Many cruisers like to prepay gratuities and even book shore excursions, so it's less to think about, and pay, at the end of the cruise.
Read more: What's included in your Cruise Price (and What Isn't)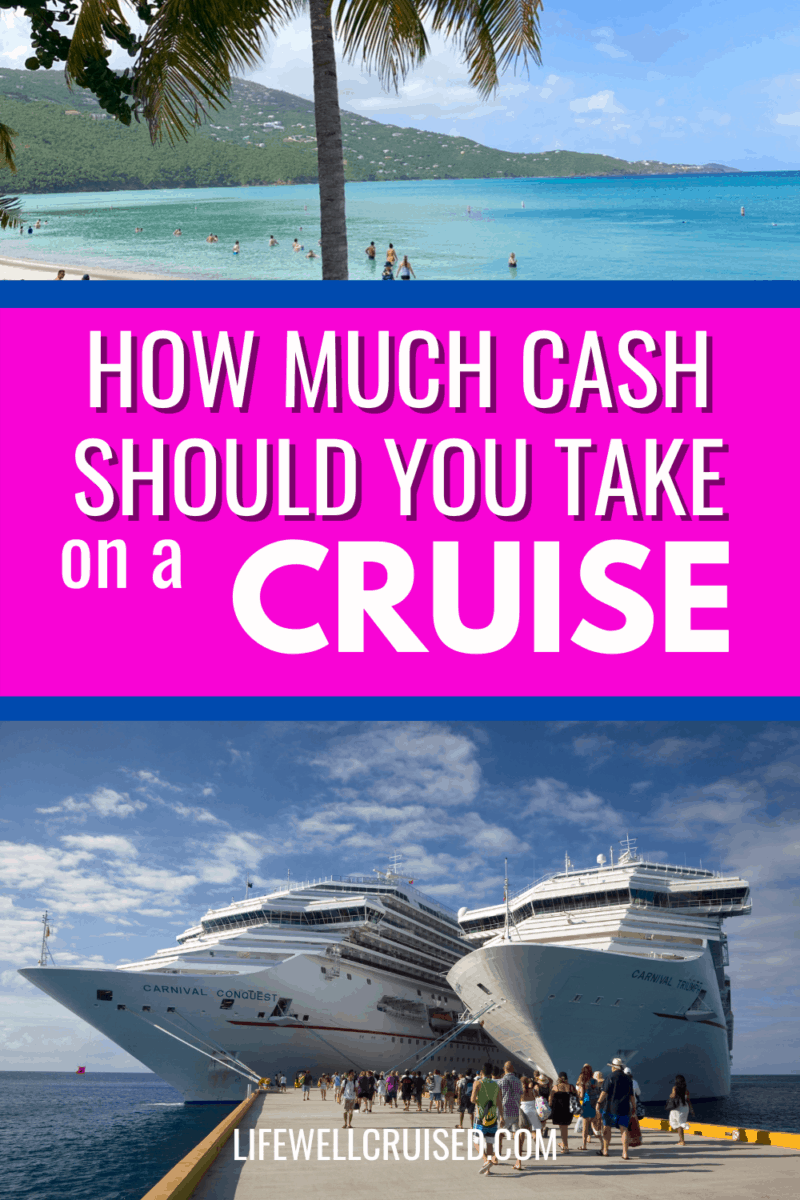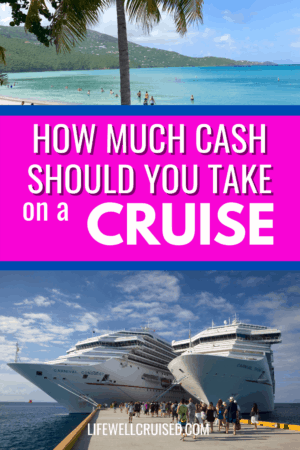 How Much Cash Should You Bring on a Cruise?
Unless you're opposed to using a credit card, it's a good idea to plan on paying for extra expenses with a combination of cash and your credit card. You likely won't need much cash at all.
When on your cruise ship, your daily onboard expenses will be charged to your onboard account. The cruise line will provide you with a cruise card (keycard) or in the case of Princess Cruises, an Ocean Medallion (wearable disk).
Each time you make a purchase, from specialty dining to duty free shopping, your account will be charged. At the end of the cruise, it can either be payed automatically with your credit card on the account, or in cash at guest services.
Cruise tip: Have some cash with you on embarkation day to tip the porters at the cruise terminal. It's customary to give the porter a couple dollars per bag.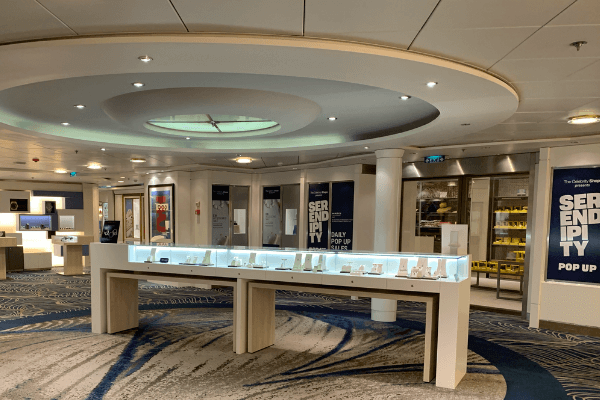 How much money will you need for port days?
When you get off the cruise ship in port, it's a good idea to have cash on hand for small purchases. Think of things like food from the snack bar at the beach, hair braiding or even souvenir items at a market.
You'll also want cash for transportation, such as cab fare, if you haven't booked a cruise line excursion. You can also book private tours with vendors in the cruise port.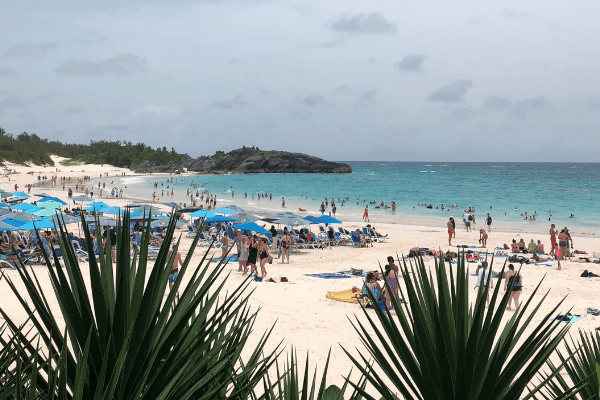 An estimate for an average beach day excursion on a Caribbean cruise is approximately:
Taxi or shuttle – $10 p/p
Beach entrance fee – $5 p/p
Chair rental $10 p/p
Lunch – $15 p/p
Drinks – $20 p/p
Tips – $5
Souvenirs – $15
Total = $80 per person (please keep in mind that the cost may be less or more)
Consider using a credit card for larger onboard expenses like the spa or even duty free shopping.
Read more: 15 Overpriced Things NOT to Buy on a Cruise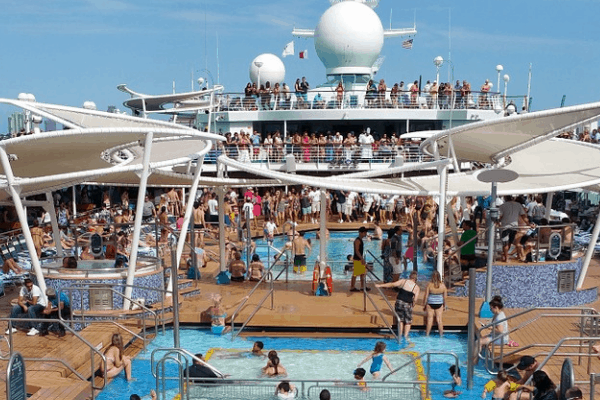 How much money should you bring on a cruise?
If you prepay your gratuities (approximately $15 USD per person, per day) and your shore excursions (approximately $50-100 per person), your onboard expenses will be more manageable. You can even pre-purchase a wifi and beverage package.
Beyond this, depending on your needs, you may not need to spend any extra money onboard. Other items are really based on your own budget and preferences.
Read more: Should You Prepay Gratuities? The cost of gratuities per cruise line
Keep your money safe
Remember to keep your money and credit cards safe and secure in your stateroom safe. Only bring the amount of cash you think you'll need, plus 1 credit card when you get off the ship in a cruise port.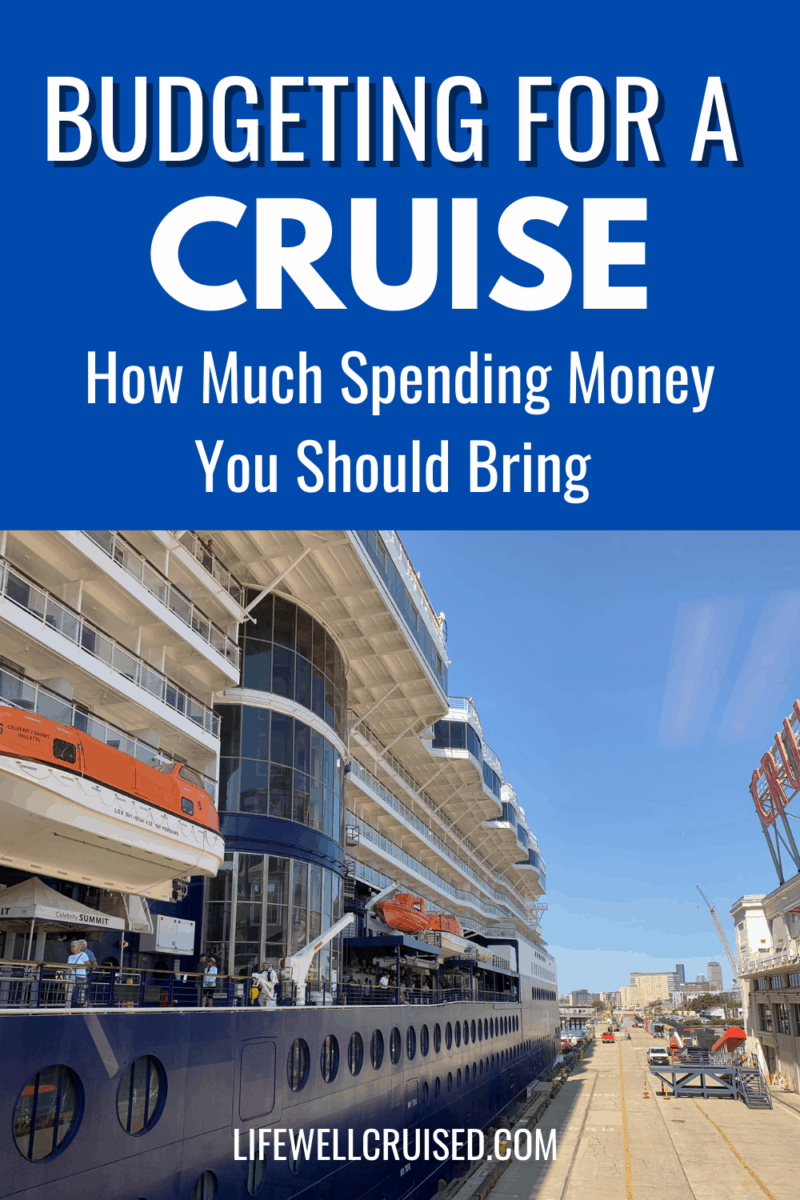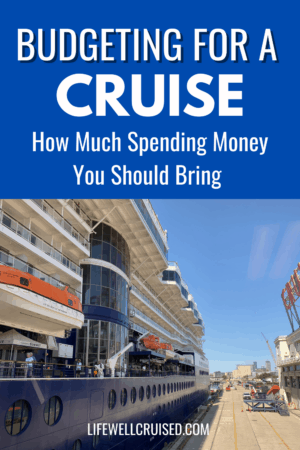 Planning a cruise? You might enjoy reading these posts next:
50 Must-have Cruise Essentials from Amazon
25 Cruise Packing Tips All Cruisers Need to Know
27 Cruise Travel Hacks Repeat Cruisers Swear By
What To Wear on a Cruise – The Ultimate Guide
Cruise Luggage Tags and Holders for all Cruise Lines
63 Things NOT to Do on a Cruise Ship
Final Thoughts: How Much Spending Money Should You Bring on a Cruise?
Everyone's cruise budget is different. Some people throw caution to the wind and really splurge on lots of extras on a cruise. Still others keep expenses to a minimum and try to save money while cruising.
If you consider your budget and onboard expenses before you go on your cruise, you'll find it easier to keep to your budget, and not get any surprises.
If you've cruised before, how much spending money do you usually budget for your vacation? If this is your first cruise, please let me know if you have any questions.
Happy cruising!
Ilana
P.S. If you enjoyed this post and found it helpful, please don't keep it to yourself ;-). Please share on Facebook or PIN to your favorite Pinterest board (share buttons at the top). Thanks so much!
Let's connect:
Follow me on Facebook at Life Well Cruised
Follow me onYouTube at Life Well Cruised (Vlogs and cruise tips)
Follow me on Pinterest at Life Well Cruised
Follow me on Instagram at Life Well Cruised