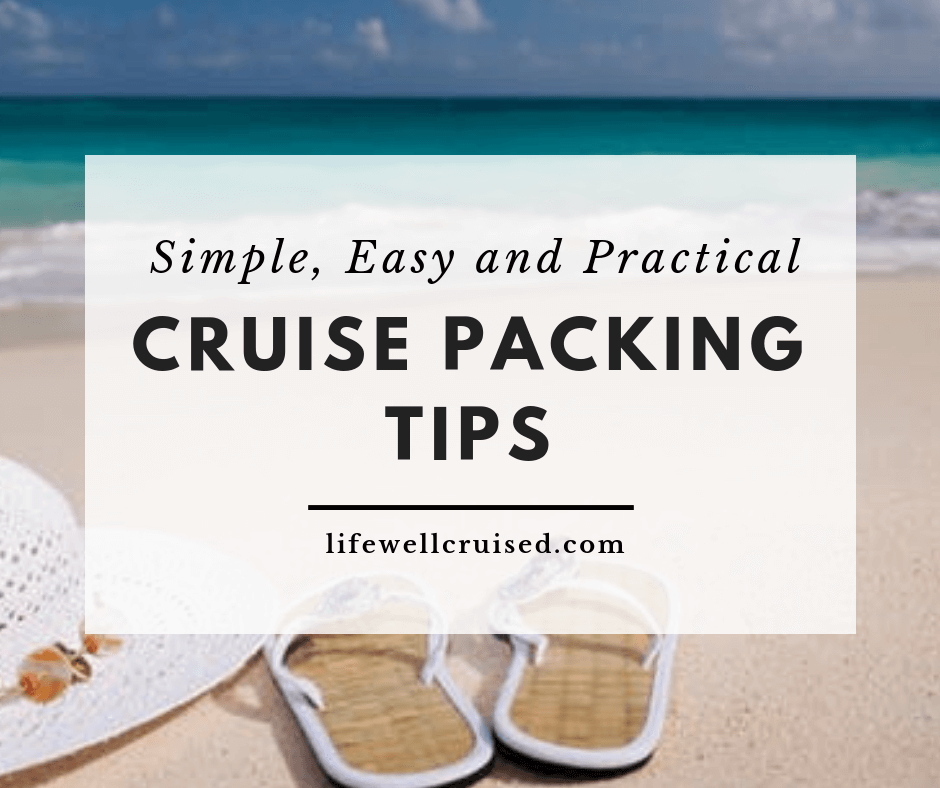 20 Simple Cruise Packing Tips
I've been on a several cruises, and recommend cruises to others through my job as a Cruise Consultant, so I'm often being asked for my best cruise packing tips.
With many cruise lines updating and upgrading their technology on ships as well as policies, cruise packing lists are changing too.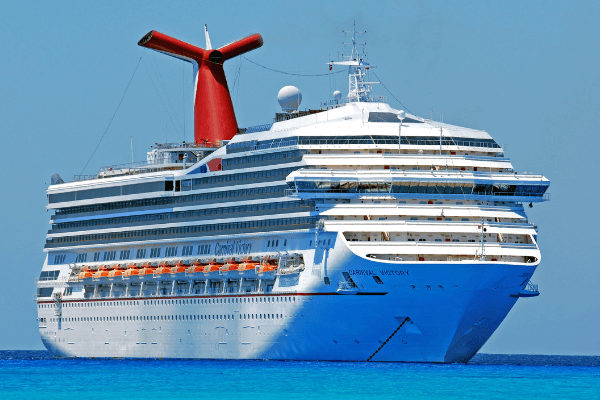 Here's a simple, practical and easy cruise packing list
I believe in the basics and don't like complicating my life, so these are practical tips that will not include bringing tons of extra dollar store items that will take up room in your suitcase that most people can honestly do without.
Do you need an "over-the-door pocket hanger" to put all your personal and bathroom items? We don't usually use them, however many cruise passengers love them as a way to organize their cruise cabin.
Even though cruise ship cabins are small, newer ship cabins have been designed to use the compact space very efficiently. I use the shelves in the washroom for bathroom and cosmetic items mostly go into the cabin desk, which I turn into my own "vanity".
My jewelry fits in a small make up bag. Others bring a small rectangular pill container with separators and that works too if you have a few items.
Tip: Don't bring hangers. You can ask your room attendant (and I do every time) for extra hangers and they will be happy to oblige!
This post contains affiliate links which means if you click and buy that I may make a commission, at no cost to you. Please see my disclosure policy for details.
What you must have on your cruise packing list
1.Passports and Cruise Documents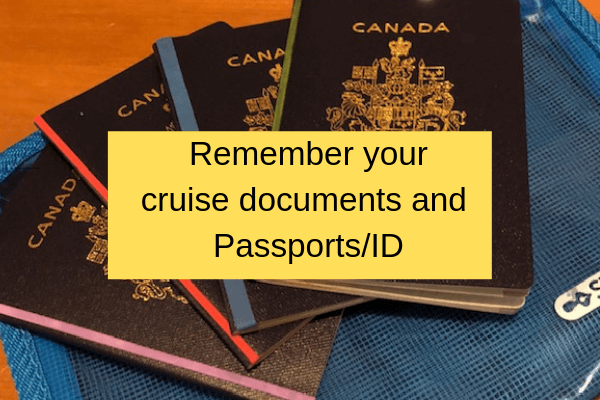 Firstly, have your cruise documents and your passports on you (in your purse or wallet) as you board your cruise, and not packed in your suitcase! You can be declined boarding if you do not have the proper ID and documents, so do not under any circumstances put them anywhere in your suitcase!
Tip: As soon as you get to your cabin, put your passports in your small safe (yes, its free) along with any other valuables and cash you've brought on the trip.
2.Bring a Carry-on bag, Backpack or Beachbag
Personally, I like a big beach bag or tote with a zipper, so I can use it when I get off at the various islands during the cruise.
Now for the fun stuff! Pack this bag with the following items for embarkation day. Make sure you pack a bathing suit and cover up (if this is a Caribbean cruise), flip flops, any medications you will need, sunscreen and any valuables
Keep in mind that your suitcases will not arrive in your cabin until later in the afternoon and likely close to sailing time, so be prepared with a well packed carry on bag, so you can fully enjoy your first vacation day.
Tip: Do not pack a towel as they will be provided to you on the ship and can even be used in the ports of call.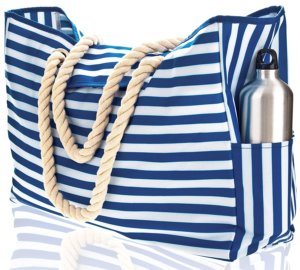 3. Keep your cell phone with you
I know this sounds crazy! No, you will not use your cell phone as you will on land and do make sure that you turn it on airplane mode.
However, it will be probably be your camera, and it will also serve as your cruise planner and possibly as a messaging device between guests. Cruise lines have updated their technology and many have "apps" where you can see the daily schedule of activities, and even make reservations for specialty restaurants and shows right from your phone.
These apps are free and a great addition to the paper daily planners that cruise lines put in your cabin each night. You can see what you want to do any any given hour of the day, even when you lost your planner!
I love Princess Cruises' Ocean Concierge App that is available to download for free and that includes text messaging between guests without charge. Princess recently upgraded it's cruise ship technology with Ocean Medallion.
If you are cruising with Princess and would like to know more, I recommend reading Hello Ocean Medallion!! A Cruiser's Perspective on the Best New Tech at Sea
Some other cruise lines have a version of the texting option, although in some cases there's an extra fee.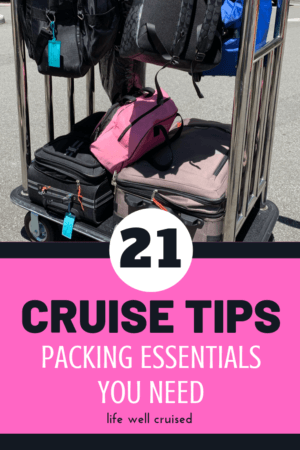 4. Cruise approved-power-bar (not surge protector) and charger cables
Most cruise cabins just don't have enough outlets. Although newer build ships are starting to provide more outlets including USBs, more than likely you won't find this. When you are cruise packing make sure to bring your own if you have several chargers and other items that will need an outlet.
Note, for safety reasons, you cannot use a surge protector, iron or steamer. Click here to see my recommendation for a Cruise safe power bar.
5. Cruise outfits and and shoes
Overall, pack what you are comfortable wearing, but do check your cruise line's dress codes. Some are more casual (ie. Norwegian) and some are more formal (ie. Cunard), while others are somewhere in between.
Daywear
Cruises are pretty casual during the day. However, pack a cover up should you want to leave the pool area and go into the buffet, as you won't be allowed to go in with swimwear.
Evening Wear
In the evening, the majority of cruise lines don't allow shorts and tank tops in the main dining rooms and restaurants and suggest pants or a casual dress even on "casual" nights.
Think about it like going to dinner at a fairly nice restaurant at home, and dress like that. You will also have at least one chic/dress up/formal night depending on the cruise line. Formal is usually a fancy or cocktail dress for ladies and a suit or dress pants and shirt and tie for men.
What if you don't want to dress up at all?
If you absolutely don't want to dress up in any way, there is no dress code in the buffet so that's a option if you want to keep it super casual after a long day in the sun.
People often worry about over packing and it's true that you probably just don't need that much. However, cruise lines don't limit how much you bring, so unless your flight is really limiting you, don't stress too much.
When cruise packing, I do try to lay out potential outfits for each day and evening, plus a little bit of gym wear. I then see which of my favorite shoes can do double duty and go with 2-3 outfits a least.
Bring what makes you feel good, including a few cute pairs of shoes ;-)!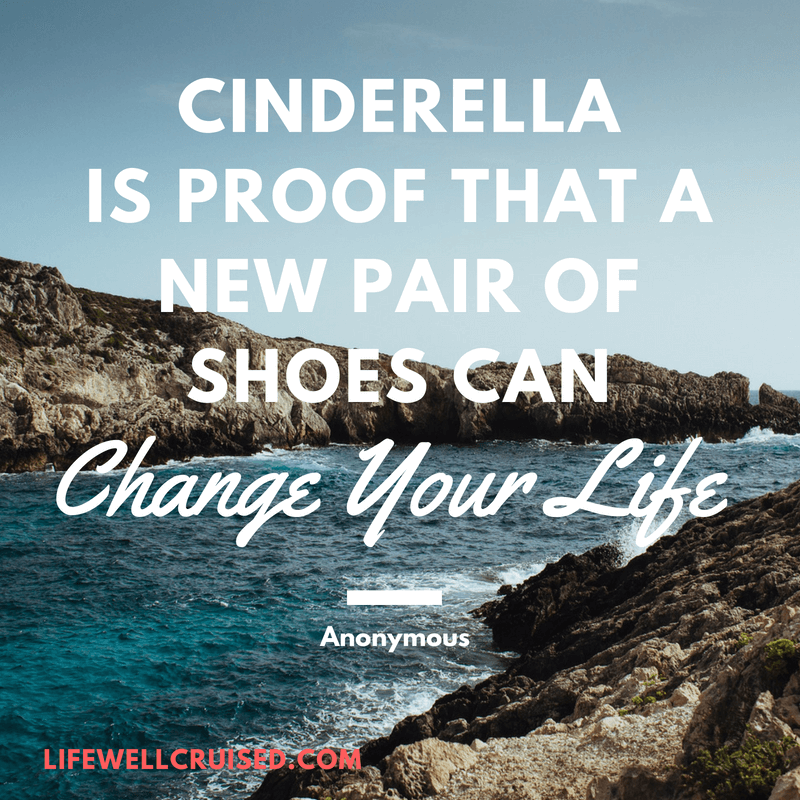 Recommmended: How to Pack Light for a Cruise
6. Wrinkle Release (travel size) and Tide To Go
These are great for getting the wrinkles our of dress shirts and dresses you might be wearing for formal night. I just love "Tide to Go" for small stains that might just happen.
When cruise packing, keep in mind that you can send clothes to be pressed or dry cleaned on the ship for a small charge if need be. For practical reasons I've totally done this! Most cruise lines don't have a self laundromat. Some do, but I just don't want to do laundry while I'm on holiday.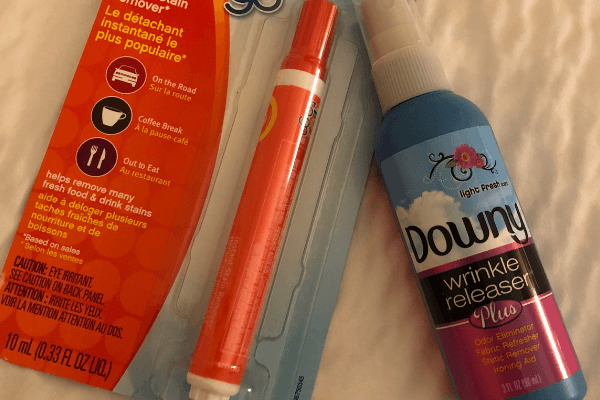 7. Water shoes?
I'll leave that up to you. You definitely need sandals or flip flops, but you may not need water shoes. They are absolutely a must to climb Dunn's River Falls in Jamaica, but other than that I can't say we have ever needed them. If your cruise ports include a rocky shore beach, plan accordingly.
8. Wine/Champagne
Check with your cruise line, however some cruise lines allow you bring a couple bottles of wine on board. There is a corkage fee of 15$, however when you consider what a bottle of wine will cost on the ship, this is likely worth it!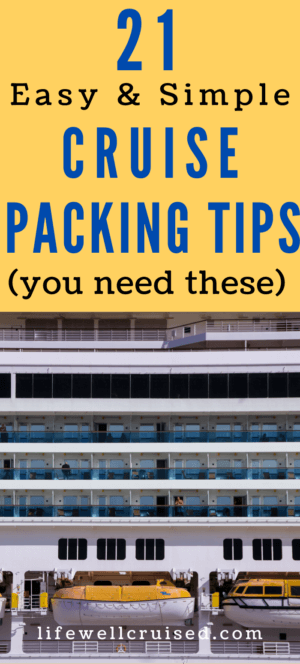 9. Travel Corkscrew
If you drink wine, I suggest you bring a small corkscrew, and keep it in your luggage for next time too! This really saves some time and energy for me when cruise packing!!
Want a tip? Keep a few of the items you won't use at home in a big ziplock in your luggage, and voila, you're ready for another cruise!!
Perhaps ask your room attendant if he can provide you with one. We have a small one from Royal Caribbean as well as from NCL – and they make a practical little souvenir.
By the way, did you know that you can ask your room attendant to keep ice in your ice bucket every day and also for wine glasses to be kept in your cabin? You can also pick up glasses at any bar.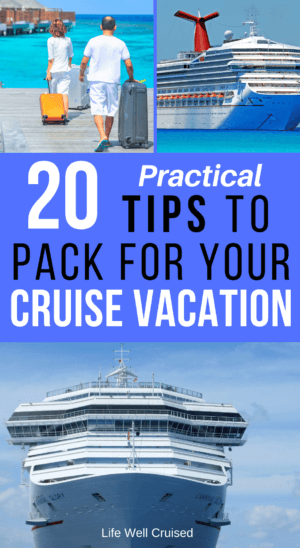 10. Refillable Water Bottles
The water on board the ship is filtered and totally safe to drink, so bring refillable water bottles to sip from while on the ship by the pool and especially in port when going to the beach. Keep in mind that you will not want to drink the water in most ports of call so this item is a must on your cruise packing list. At about 3$ a bottle you'll save a lot of money by bringing your own.
11. Case of water bottles
Some cruise lines will allow you to bring a case of water on board. This is especially good if you're driving to the port. No need to "pack" these in any way. Simply bring your case of water and drop it off with your luggage at the drop off. The porters will have an adhesive luggage tag that they will slap on your case of water.
Do check with your cruise line, as some have inexpensive water bottle packages that are well worth buying online before you board. Princess Cruise Lines has a great value package!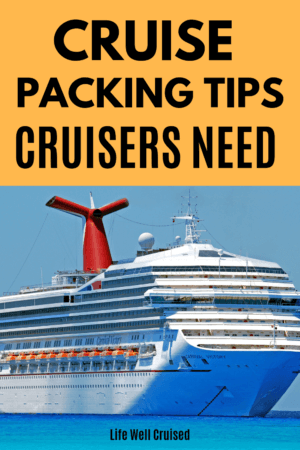 12. Sunscreen/after sun lotion
If you are cruising where it will be hot and sunny, this is a must to add to your cruise packing list! The sun is something else in the Caribbean waters, so don't be caught without sunscreen, even if you have a base or don't usually burn at home.
Since you may get more sun than you thought, something to add to your cruise packing list is an after-sun or aloe based lotion as well.
Tip: You will be able to by these items on the ship, but they will be more expensive than at home at your local store.
13. Blistex/Chapstick
This is something I bring for everyone in the family and thank goodness we have! Protection from the sun shouldn't stop with our skin. Add Blistex or chap stick to your cruise packing list for sure.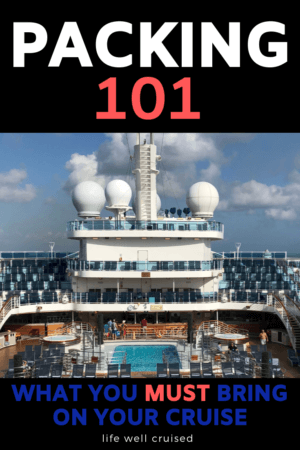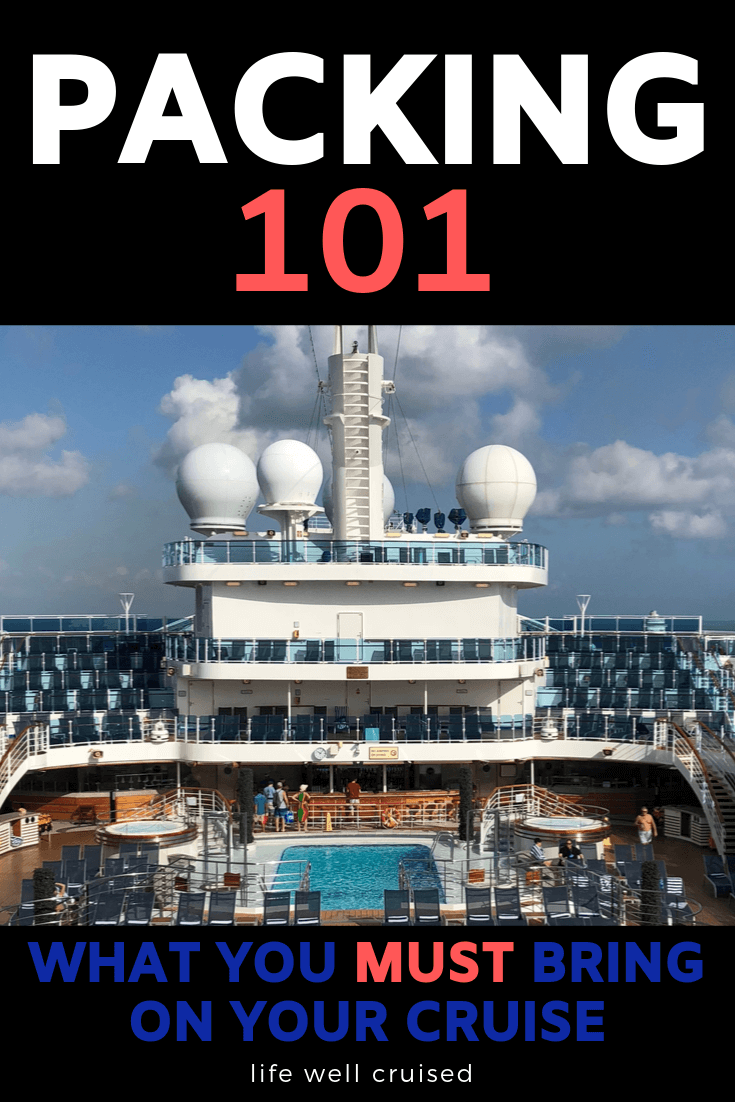 14. Ziplocks
You just never know when you'll need a ziplock and I always have about 10 as part of my cruise packing list. Perhaps to bring band aids ashore and keep your stuff organized in your beach bag? I use a ziplock to keep my passports in my bag when in port. I've also been known to bring a muffin or two from breakfast ashore and you might too ;-).
15. Pharmaceuticals – be prepared
Pack the "just in case" first-aid stuff you may need which can can be expensive on board, and even worse, hard to find if you need it!
You'll need; waterproof bandaids, polysporin, immodium, pepto-bismal or tums tablets, re-hydrate tablets, pain reliever, throat lozenges, allergy medicine like benadryll, calamine lotion and cough candies.
This is what I bring and include on my cruise packing list, but I suggest you write your own little notes and include your preferred first-aid and pharmaceutical products.
Recommended: 31 Cruise First Aid Kit Essentials You Need to Have
16. Seasickness prevention/medication
I like to have a few things on hand in case we feel "the motion of the ocean". Years ago I used to bring scopolamine or motion sickness patches, although we never used them. If you are prone to seasickness, I do suggest bringing them as people report that they work really well. You can also bring seabands as well as some dramamine or non-drowsy ginger gravol.
Nowadays, I bring some candied ginger which can be found in health food stores. A few years ago we were cruising through the Windward Passage on the way to Aruba and we all felt a bit of the motion. It really helped! Now I bring it with me on every cruise.
If you would like to know more about preventing and dealing with seasickness while cruising, I suggest you read this post.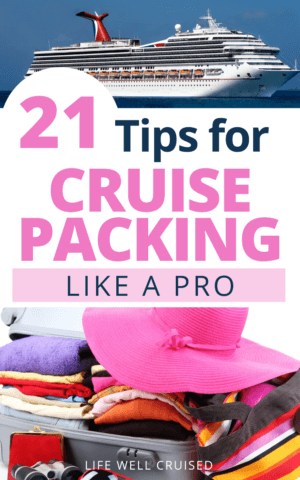 17. US small bills
Although tips (gratuities) to the ship's crew are now being charged to your credit card, dollar bills are still needed when you're on a cruise.
In ports you'll want to have 1$ bills, 5$ etc. handy to tip the luggage porters at the port, the tour guides while at port, and to make small purchases while you're in the islands. While islands have their own currency, US dollars are appreciated in the Caribbean.
Tip: When you are in Europe please adjust to Euros or the host countries' currency.
18. Items for children and babies
If you are travelling with young children, bring what you would need for any trip: diapers, wipes, rash creams. Bring some children's tylenol or your preferred medication as well. Do check with the cruise line as to what will be provided as food, and what you may need to bring and add that to your own cruise packing list.
Here's a recent video from our new YouTube channel. If you find it helpful, please give it a "like" and subscribe for more cruise tips. I so appreciate it :-)!
19. A lanyard
I was actually never a lanyard person, but they can be super handy, which I found out on my our Regal Princess cruise.
While you can buy some cute ones on the ship, they will definitely be more expensive! I like these lanyards with a waterproof plastic case available on Amazon
I used to keep my cruise card in my phone case, but I am told that I really shouldn't as it can de-magnify the card. Depending on the ship, this can happen more or less and I have been caught a few times, totally locked out of my cabin!!!
Don't be like me, lol, buy the lanyard.
Don't forget to PIN to this to your favorite Pinterest board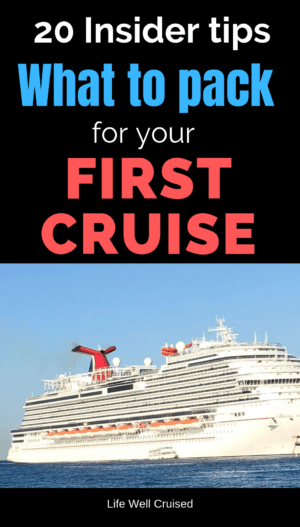 20. Packing cubes
Packing cubes are an add on to my original list as I have been convinced by many fellow cruisers that these are amazing space-savers. I will try these out my next cruise and report back.
21. Oh my Goodness!!! One last add on – Super Cute Towel Pegs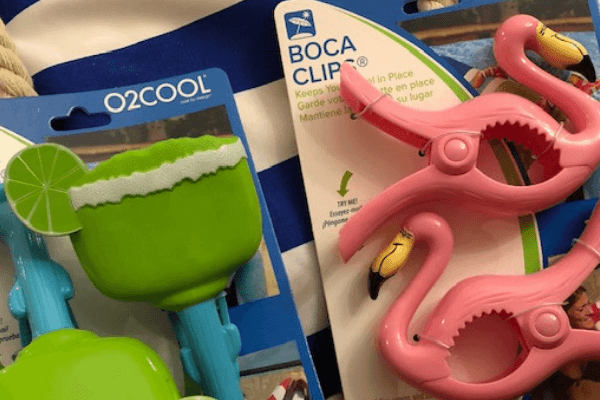 I actually don't have these yet, and I LOVE when I see them on my fellow cruiser's lounge chairs. Have you seen them? Pretty little flamingo clips, or Parrots? Let me know if you have them!!
***Update – I bought them and used them on our last cruise and I'm in love (as you can see in the YouTube video – link above)!!
Thanks for hanging with me as we went over the top 20 (21… I know, I've updated) list of things that you MUST bring on a cruise ship.
What are your top must-haves or packing tips? I love to learn from my fellow cruisers. Please let me know in the comments below.
Happy Cruising!!
Ilana xoxo
If you enjoyed this and are getting ready for a cruise, you may like to read about what to expect on embarkation day (plus tips!) and what to pack in your cruise carry-on luggage.
If you found this post helpful, please don't keep it to yourself ;-). Share it on Facebook or Save for later Pinterest (share buttons at the top). Thanks so much!
Popular posts you may enjoy:
What To Wear on a Cruise – The Ultimate Guide
21 Essential Things to Pack in Your Cruise Carry-On
10 Ways to Prevent and Avoid Seasickness on a Cruise
Let's connect:
Follow me on Facebook at Life Well Cruised
Follow me on Pinterest at Life Well Cruised
Follow me on Instagram at Life Well Cruised
P.S. Have you subscribed to Life Well Cruised on YouTube?