If you're prone to motion sickness, then you've likely wondered which medication is best for treating the symptoms. Bonine and Dramamine are both popular medications that work well at relieving nausea and other symptoms associated with motion sickness.
Although there are both natural and pharmaceutical ways to deal with for seasickness on a cruise, motion sickness pills are convenient and effective. In this post we'll compare Bonine and Dramamine, and answer some of the questions you may have.
Please note that this post isn't intended as medical advice. If you have concerns or a medical condition, please consult with your doctor or pharmacist.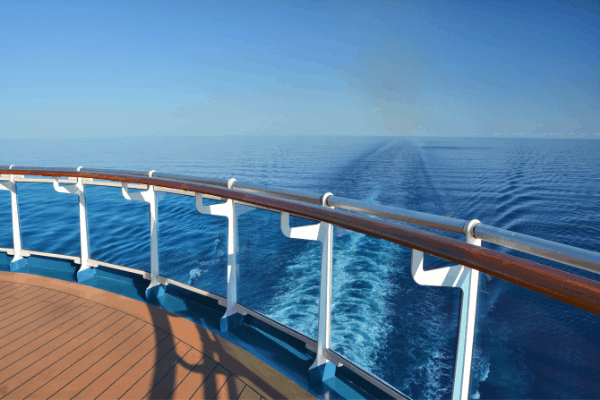 This post contains affiliate links which means if you click and buy that I may make a commission, at no cost to you. Please see my disclosure policy for details.
As an Amazon Associate I earn from qualifying purchases.
How Do Bonine and Dramamine Work?
Both Bonine and Dramamine are effective medications to relieve motion sickness symptoms. Both medications contain antihistamines, which have been found to be effective in warding off nausea associated with motion sickness.
Dramamine and Bonine both start working within 30 minutes of taking them, however it's even better to take them before motion sickness sets in. If seas are rough or you're prone to motion sickness, taking them preventatively is a good idea.
Which is Better for Motion Sickness, Bonine or Dramanine?
Dramanine Original Formula
Dramamine's original formula prevents and relieves dizziness, nausea and vomiting, all awful symptoms of motion sickness. The active ingredient is dimenhydrinate. Some people report feeling drowsy and foggy when they take Dramamine Original Formula.
To prevent seasickness, a first dose should be taken 1/2 to 1 hour before a boat ride, cruise or when you think you may need it. After, it's suggested to take 1 to 2 tablets every 4-6 hours, not exceeding more than 8 tablets in 24 hours.
Recommended: Dramamine Original Formula (see over 7000 Amazon reviews)
Dramanine's Less Drowsy Motion Relief
The active ingredient in Dramamine's Less Drowsy Motion Relief is Meclizine Hydrochloride, so it won't leave you feeling drowsy the way the original formula might. It's available in chewable form and lasts up to 24 hours.
Recommended: Dramamine Less Drowsy Motion Relief (see reviews and check pricing on Amazon here)
Bonine
The active ingredient in Bonine is Meclizine hydrochloride. It's suggested to take a pill about an hour before travel starts, and it can be taken once to twice a day after this. Bonine is a chewable pill so you can take it anytime, without water or liquids. However, if you don't like chewables, you can swallow it without chewing as well.
Many cruisers who are prone to motion sickness, take one pill daily to prevent seasickness before it occurs.
According to the manufacturer, the once-a-day travel tablet prevents motion sickness and causes less drowsiness than original Dramamine and lasts up to 4 times longer.
Recommended: Bonine Motion Sickness Medication (check pricing and see Amazon reviews here)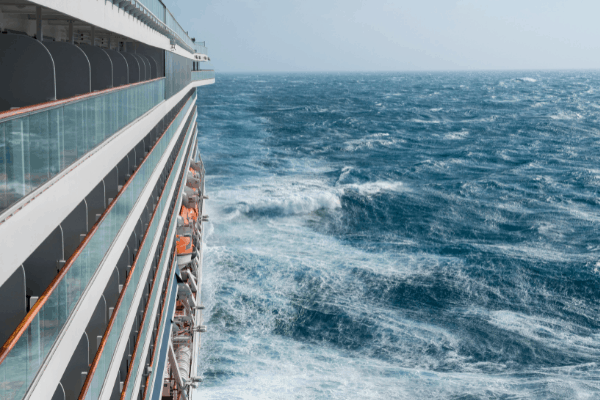 What's the Difference Between Dramamine and Bonine?
Dramamine's original formula'a active ingredient is dimenhydrinate and this medication needs to be taken every 4-6 hours. Bonine's active ingredient is Meclizine and one pill lasts up to 24 hours.
Is Bonine Better Than Dramamine?
Although it's a personal decision and both medications are effective in relieving symptoms of motion sickness, some people report feeling drowsy, foggy or "out of it" when they take Dramamine, not the best feeling when you want to enjoy your cruise.
In our family, we've taken both Dramamine's original formula and Bonine, and felt better and more functional and "normal" when taking Bonine. Of course, this remains a personal decision and you can speak with your doctor or pharmacist for more advice.
Do Natural Remedies Work to Prevent Seasickness?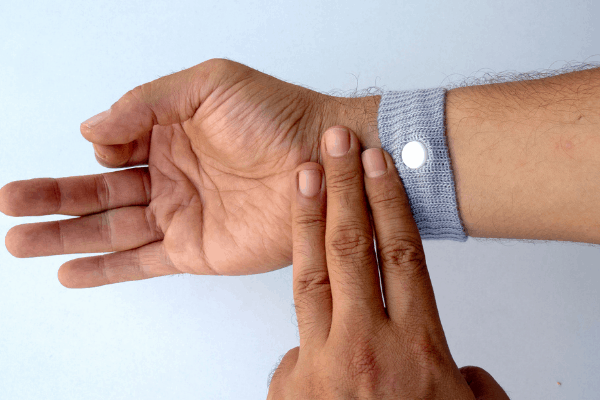 Yes, there are a number of natural remedies that can be effective in aiding motion sickness. Ginger works for many people because it has anti-nausea properties and is available in pill form, capsules and as ginger candy. It also doesn't come with the side effects associated with taking medication.
Another alternative is acupressure wristbands or bands that are applied to acupressure points on the face. Many avid cruisers use Seabands and find them quite helpful to ease and prevent motion sickness on the cruise ship and boat excursions.
Read next: How to Prevent Seasickness on a Cruise: 10 Effective Remedies
Get The Ultimate Cruise Planner
Regular price: $27 Now just $17!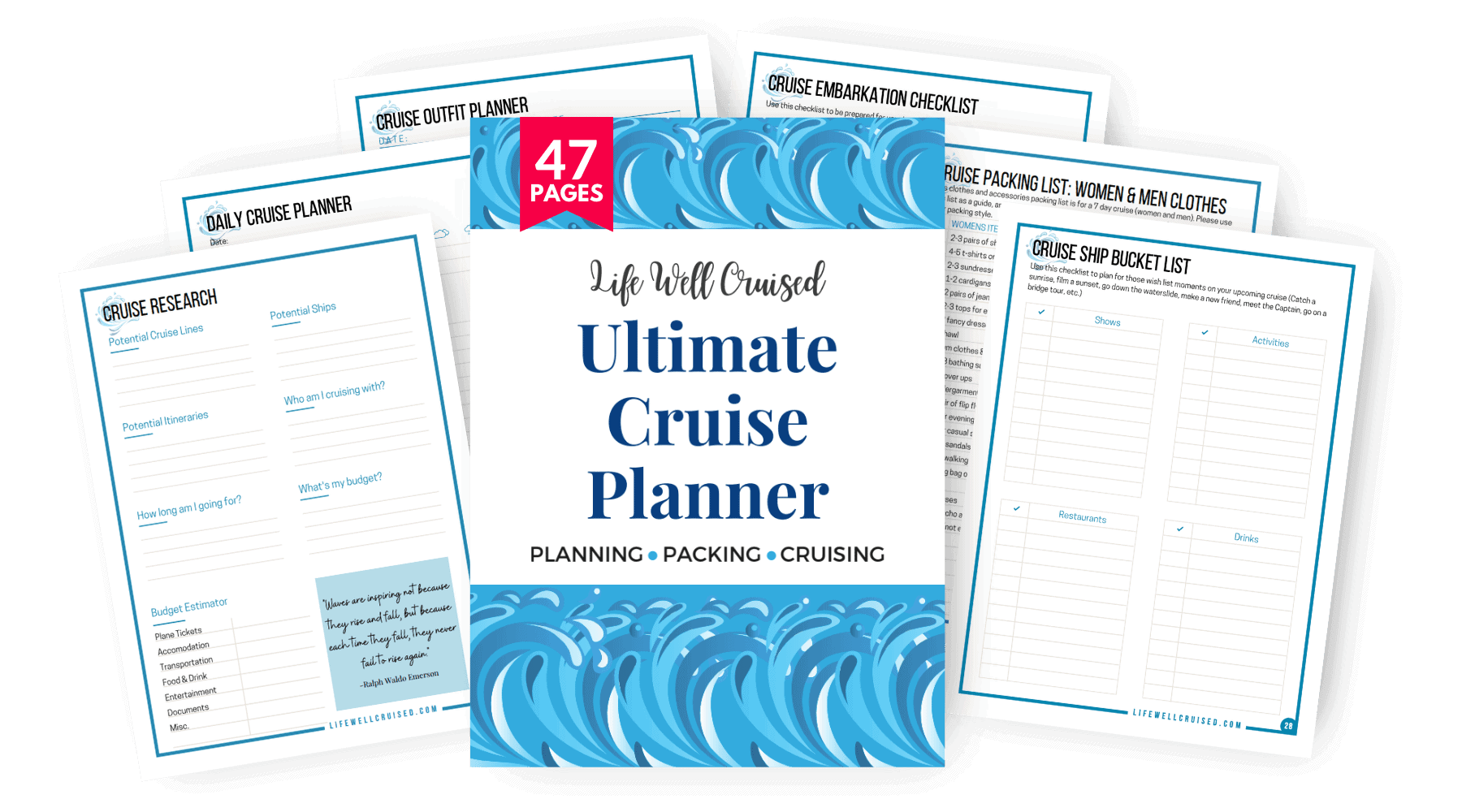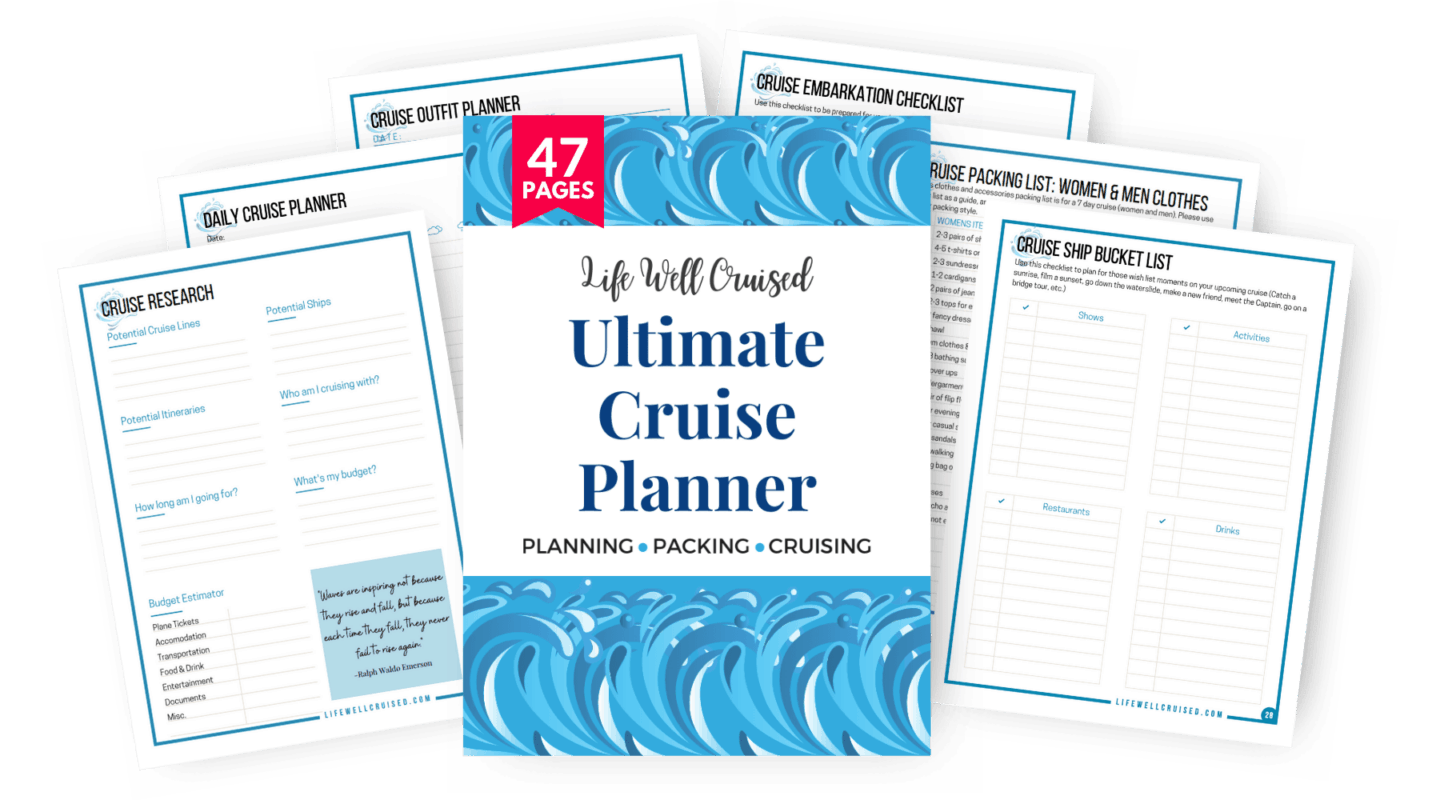 Related & Popular Posts:
What to Pack for a Caribbean Cruise (full packing list included)
Best Travel Gadgets to Bring on a Cruise (tech items & electronics)
50 Best-selling Amazon Items to Bring on a cruise
27 Cruise Packing Mistakes You Might Be Making
20 Cruise Packing Tips all Cruisers Need
What Food and Drinks Can You Bring on a Cruise?
25 Cruise Embarkation Tips and Secrets
First Aid Kit Essentials to Bring on a Cruise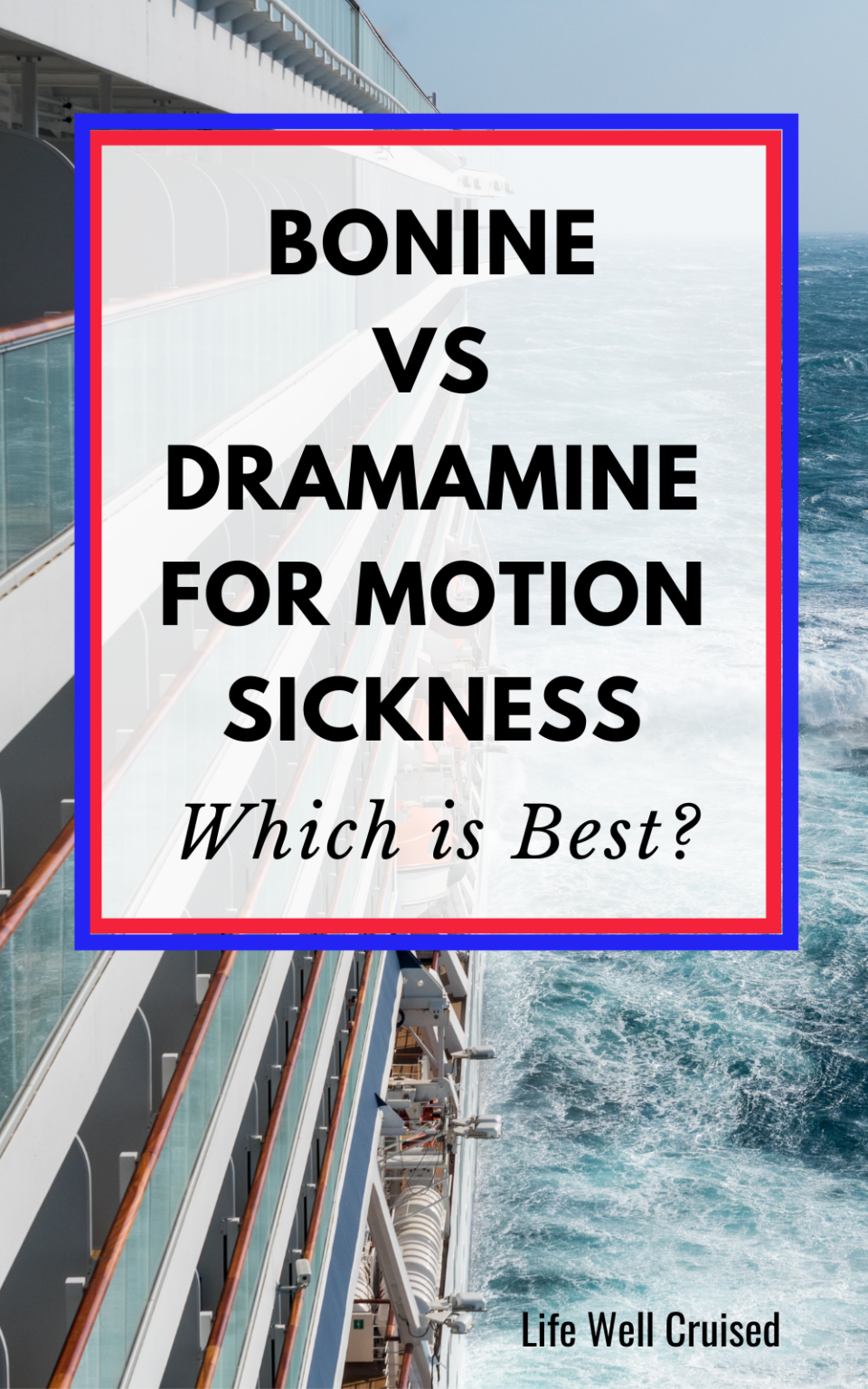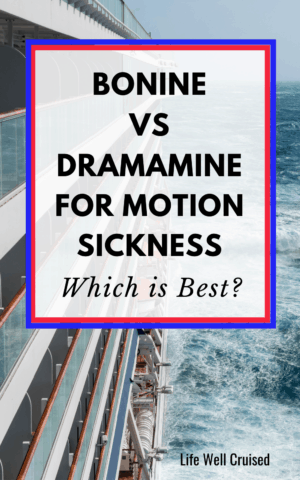 Final Thoughts: Bonine vs Dramamine for Motion Sickness on a Cruise
I hope that this article has helped you answer your question about which medication is better for motion sickness, Bonine or Dramamine.
Please let me know if you've taken these medications, have questions or if you use other remedies for seasickness prevention.
Happy Cruising!!
Ilana
P.S. If you found this helpful, please don't keep it to yourself ;-). Please share on Facebook or PIN to your favorite Pinterest board (share buttons at the top). Thanks so much!
Let's connect:
Join me on Facebook at Life Well Cruised
Join me on YouTube at Life Well Cruised
Join me on Pinterest at Life Well Cruised
Join me on Instagram at Life Well Cruised