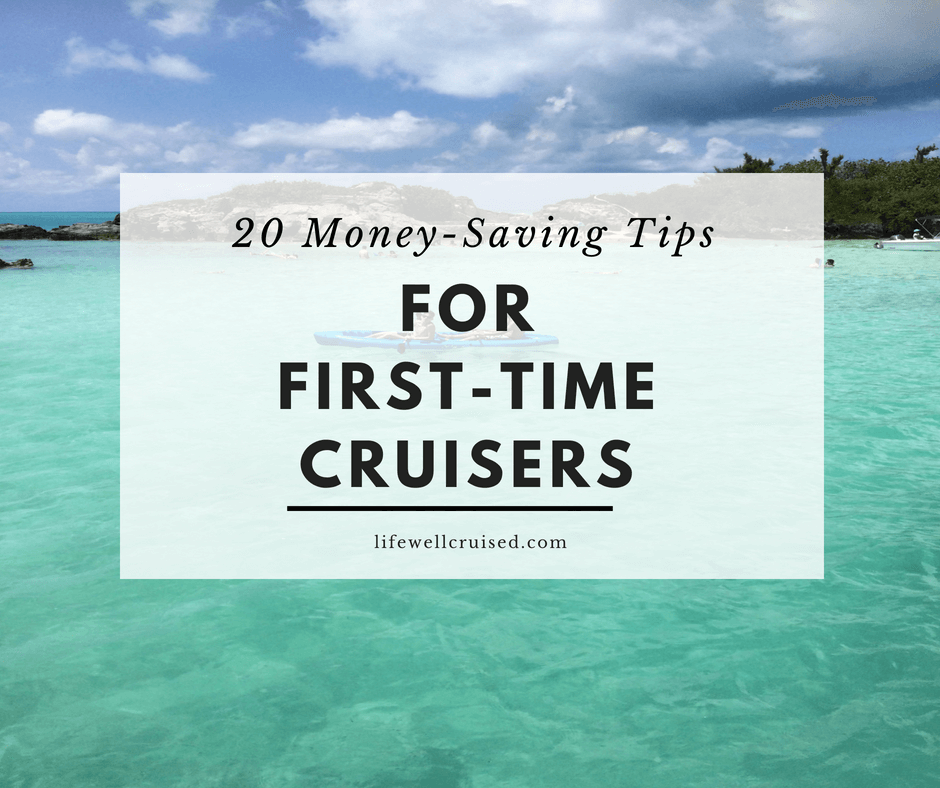 Cruise tips to help first-time cruisers save money, and avoid expensive surprises!
Are you cruising for the first time? It might be surprising, but cruising can actually be an affordable vacation. Here are some money-saving tips to help you get the best price on your cruise, as well as to avoid wasting money on extras that can really add up!
This post may contain affiliate links. Please see my full disclosure policy for details.
Money-Saving Cruise Tips
1.Choose the least expensive cabin (that you will be happy with)
This may seem obvious, but the cost of your cruise is heavily influenced by the type of cabin you choose and therefore one of biggest money-saving tips! However, this is your vacation and you do want to be comfortable and happy. An Inside Cabin is the most affordable and often significantly less expensive than a Balcony or even Ocean-view Cabin.
I personally have sailed in Inside Cabins and find them comfortable enough (think cozy). However, keep in mind that the rooms are on the small side and you will not have a window, so there is no natural light. Knowing this you can plan to spend a lot of time up on the deck or in other areas of the ship. If having some quiet and private outdoor space to relax is important to you, consider the best priced balcony you can find.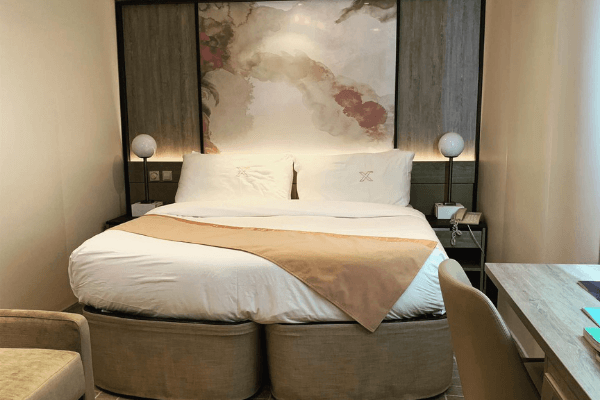 2. Skip the specialty restaurants
Eat in the diningroom, buffets and casual venues which are included with your cruise. Avoid the specialty restaurants which can be pricey and even the a la carte restaurants restaurants which may have a smaller charge.
Cruises have so much food that is included, and can it can be tempting to try out a steakhouse, sushi venue or even a fun burger joint that has an up-charge. These extra charges can add up, and are really unnecessary since your meals and snacks have already been paid in your cruise fare. Instead, why not try various appetizers and main dishes in the main dining-room and have some of the great casual food as snacks.
3. Bring wine on board
Many cruise lines allow you to bring a couple of bottles of wine on board. In some cases there will be a small corkage fee charged when you bring it on board. Other cruise lines will only charge you if you bring the full bottle to the dining room. Wine glasses are available at any bar, so take a couple to your cabin and enjoy a glass on your balcony or bring your glass with you.
4. Consider purchasing a cruise line beverage package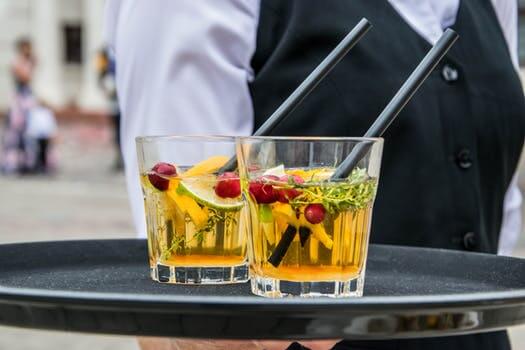 Cruise line beverage packages vary from soda, soda and virgin cocktails, alcoholic drinks and even premium alcoholic drinks. Although some of these packages may seem expensive, consider how much you may drink and decide if this has value for you.
Tip: Log in to your online cruise planner (before your cruise) and watch for prootions. There are times when it will be on sale before your cruise, so consider purchasing a package when it's 10-20% off.
Better yet, before you book, check if a cruise line has a FREE BEVERAGE PERK included with your fare. This is one of the best money-saving tips as Norwegian Cruise Line and Celebrity Cruises often promote cruise fares with a FREE PERK. While the overall cost will likely be higher, this may be a great value if you drink.
5. Don't buy bottled water on your cruise
Bottled water is expensive on a cruise. Instead, bring good quality reusable water bottles
and refill them with the safe and filtered water on board. Not only will this save you money, but its better for the environment as well.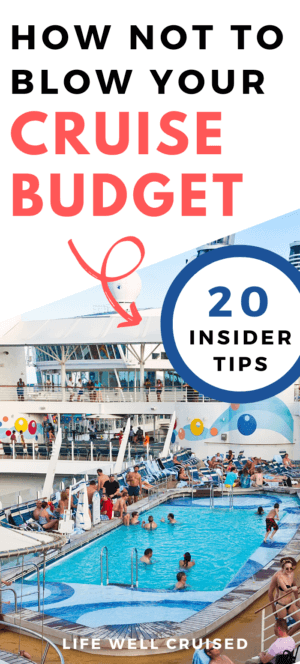 It will reduce the chance of anyone taking any items and opening them by mistake, as you will be charged. I actually use the mini-fridge to keep a few water bottles if I brought some on the ship, and keep a couple of milk boxes in case anyone wants milk at night before bed.
7. Order room service ONLY if it's free
Yes, some cruise lines still offer free room service, while others have a charge for this. Simply head to the cafe or buffet instead of paying for food that is included elsewhere on the ship. At about 8$ each time this is a needless charge. However if room service is included, take advantage of some late night snacks or balcony breakfasts!
8. Skip the expensive shore excursions
If you are cruising in the Caribbean, a fabulous beach is usually not more than a 10 minute car ride away. You will save tons of money and can cruise more often. If there is something really special, consider the occasional splurge, but keep it in check by picking and choosing where you will spend the extra money.
9. Check your cruise line's shore excursion price match policy
Princess Cruise Line has an amazing Best Price Shore Excursion Guarantee Program where they will not only match a competitor's price. If you find the same excursion cheaper online, but they will add an extra 10% as an On Board Credit (cash to use on your cruise). This is one of the money-saving tips that I personally have used. You do need to book online before your cruise and fill in a form, so do your comparing ahead of time.
10. Eat on the ship!
Seriously, plan your day so that you head out on an excursion after breakfast and head back for a late lunch or mid-afternoon snack. We often go to a beach around 9:30 am and return for about 2:00 pm. This gives us time to eat in the air conditioned buffet (welcomed after a hot day in the sun) and change. Then we often head back out for some quick souvenir shopping or a drink at the port close by to the ship.
11. Drink alcoholic drinks at the bars in port
Generally drinks at the ports are less cheaper than on the ship, and pretty good too! As an example, while in Roatan frozen drinks were only 5$ at the port and they were amazing!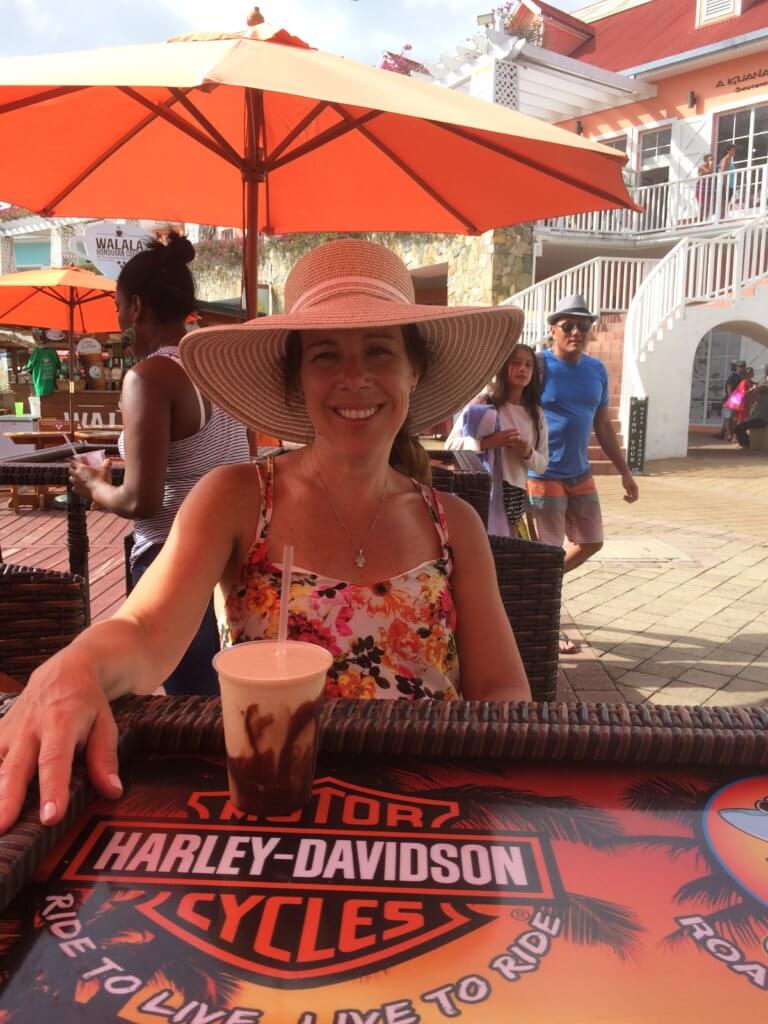 12. Book your next cruise while you are on-board
Booking your next cruise onboard is one of my favorite money-saving cruise tips. You can often get amazing advantages, by putting a deposit on your future cruise. Many cruiselines will often allow you to keep an open booking, rather than choosing a cruise and sail date, but simply put down a small deposit.
The benefit is that you will gain a nice future on-board credit, towards a future cruise. Each cruise line has different terms and conditions, so make sure you check the details and conditions.
13. Save money on your cruise by taking your own photos
Cruise line photos can be expensive, so consider taking your your own photos with your iphone or camera. If you want a professional photos, perhaps buy one formal photo to preserve that wonderful memory. Another option, if you are an amateur photographer and love taking photos, is to buy your own camera. Investing in a good camera, which you can use on future vacations will save you money in the long run.
14. Don't use the cruise line transfers
Skip the cruise line transfer and take a cab, shuttle or Uber instead from your hotel or airport. Cruise line transfers will be more expensive than most other options, especially if you are a group of 3 or more. Consider other options, like group shuttles, Uber, a cab or even a car service to get you to the port.
15. Enjoy free champagne (sparkling wine)
If you would like to enjoy free champagne (sparkling wine), consider attending a cruise line art auction. Yes, cruise line art auctions often offer free champagne! At the same time, they are really interesting and you will learn a lot about various artwork and artists. Truly, if you enjoy art, you will enjoy this more than you imagine.
16. Use the Kid's Club
Did you know that most cruise lines offer a kid's club with engaging activities and crafts that are staffed by highly qualified personnel? This is included with your fare, and its phenomenal!
Use the kids club during the opening hours that are included and avoid the extra charges that will be incurred after 10 pm. However, the odd time that you may want to enjoy a show that runs a bit late, you will find group "babysitting" fees are surprisingly reasonable.
17. "Park and Cruise" hotel stays
Looking for more money saving cruise tips? Consider a "Park and Cruise" hotel if you are driving to the port. Many cities have "Park and Fly" or "Park and Cruise" promotions which include a shuttle to the port. When you calculate the savings as compared to parking at the cruise port, this is a great value.
18. Use the gym and free fitness classes
I enjoy going to the gym while I cruise, and I love trying out a few classes, however I avoid those with extra fees. Unless you are dying to try something new (and perhaps it is amazing!), save it for home. There will be several that are included, so opt for those. On a recent Celebrity Cruise, my friend and I did a super Cardio-boxing class, and it was such fun!
19. Buy cruise souvenirs once they are "on sale"
Your cruise ship will have items on sale throughout your cruise, so hold off on purchasing t-shirts and other souvenir items until a sale day. I like to ask the salespeople when that will be, and often they will let me know. There will usually be a $10 sale towards the end of your cruise. However, do a word of caution, these are often not the same items presently being sold in shops.
20. Avoid "exclusive" areas of the ship with an up-charge
Cruise ships will sometimes have semi-private areas that can be booked for an extra fee, like Princess Cruises Sanctuary or Norwegian Cruise Line's Vibe area. Instead, walk around the ship and find your own quiet space to lounge. The ship is large and you can always find a little hideaway that very few other passengers have found.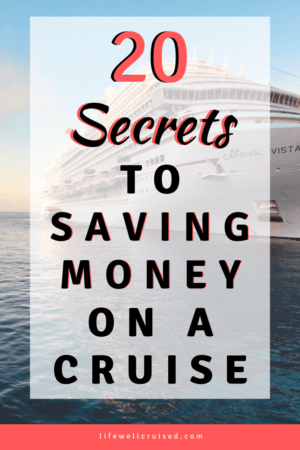 Recap: These are 20 of the best and most current money-saving tips for first time cruisers
You may also enjoy these tips on planning a cruise on a budget.
How do you save money while cruising? Do you you try to keep to a budget and has it worked for you? Let me know by leaving a comment below.
Happy Cruising!
Ilana xoxo
Recommended reading:
Simple Cruise Packing (know what to bring on a cruise)
15 Epic Tips First Time Cruisers Need to Know
30 Cruise Cabin Hacks Every Cruiser Needs to Know
10 Ways to Prevent and Avoid Seasickness on a Cruise
P.S. If you've enjoyed this post, please share it with your friends on social media. Thanks so much!
Let's connect:
Follow me on Facebook at Life Well Cruised
Follow me on Pinterest at Life Well Cruised
Follow me on Instagram at Life Well Cruised