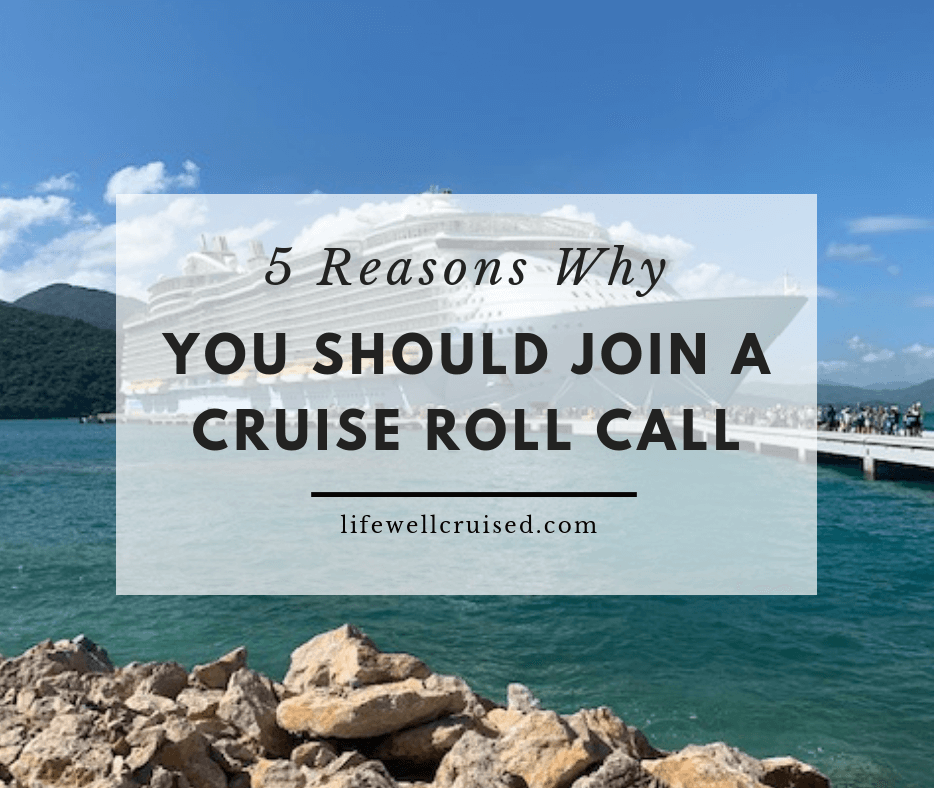 Cruise Roll Calls are widely used by many cruise passengers!
Facebook, Cruise Critic, Shipmate are the 3 most popular places on social media to search out roll call groups.
Cruiseship Roll Calls are a great way to meet fellow cruisers before you set sail. The benefits usually include pre-cruise planning tips and camaraderie, but many cruisers report even greater advantages that extend onboard. While roll calls may not be for everyone, they certainly have been a popular tradition in cruising for many years, which is still going strong.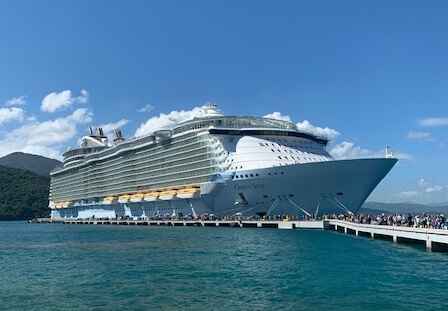 Cruise Roll Calls
What exactly is a roll call? A cruise roll call is a way for cruise passengers to connect online with other passengers who will be sailing on the same cruise, often several months before their cruise. Online forums and websites such as Cruise Critic, Shipmate and Facebook all have private groups where cruisers can go and search for their cruise and sail date. If one is not started, which is rare, consider starting your own.
Purpose of a Cruise Roll Call
Cruise passengers use rolls calls to chat online about their upcoming cruise with other cruisers, who are just as excited and eager to plan. While every roll call is different, often people will create small groups to share excursions, and may even hold a meet and greet or "meet and mingle" once on board.
This post may contain affiliate links. Please see my full disclosure policy for details.
Top Benefits of Getting to Know Fellow Passengers in a Cruise Roll Call
In this guest post, Adrienne from Grateful Getaways, explains the top benefits of using social media roll calls to get to know your fellow passengers (at least some of them) before the cruise. I loved reading about Adrienne's personal story and experience and hope you will too.
My family and I recently sailed aboard Royal Caribbean's Oasis of the Seas.
Prior to our cruise, I looked on both Cruise Critic and Shipmate to glean information about upcoming sailings.
Cruise Critic is a sister company of Trip Advisor who I use quite a bit for land travel research. Shipmate has a great countdown calendar and a way to keep track of past and future sailings. Both sites offer considerably more than I use them for but this has been the extent of my usage with them.
For this sailing, I happened upon a private Facebook page specifically for our cruise and sail date, and really enjoyed the group. I spent most of my pre-cruise time chatting with people on the Oasis Facebook page.
Some people may wonder 'Why?'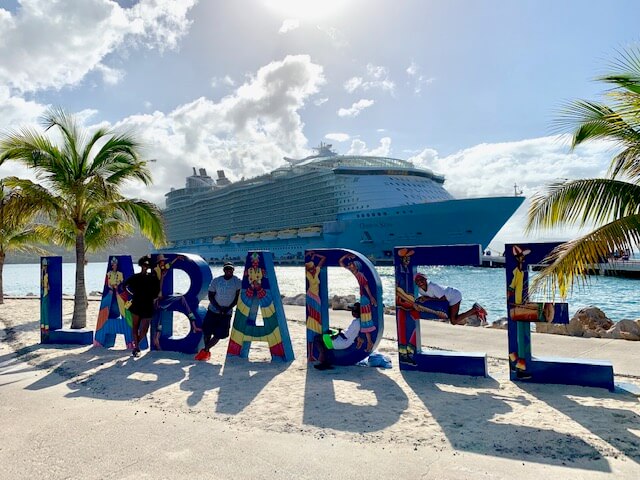 Here are some of the reasons that I enjoyed being part of the Facebook Group/Roll Call
1. Planning before our cruise
Have you ever been anywhere or done something and wondered why everyone else seemed to know something you didn't? Maybe you even thought, "Hmm, wish I'd known that before my cruise." Well, social media has taught me quite a bit of little tidbits that have made cruising a breeze for me and my family.
While interacting with other passengers, you are privy to things and activities in real time when they occur. Our closed Facebook group would often post information about sales on beverage packages, dates when it was possible to book show times and dinner reservations and even fun ideas of things to do in port.
2.Enthusiastic fellow travelers
If you're anything like me, you may be surrounded by people who could care less about your upcoming travel plans. Even my family, who's accompanying me on the vacation, quickly loses interest in talking to me about our upcoming trip.
When you meet up with other travelers, you can chat with other people who are just as excited as you! They never tire of hearing you ramble on and on about how many more days until departure because they are counting down the days alongside you.
We all had fun laughing with each other and counting down the days to embarkation. Many times, amidst my hectic work day, I would find myself logging into my Facebook page to read what funny things were happening amongst the group members. Laughing with other members about fun, frivolous travel could often melt away the doldrums of a boring or burdensome work day.
3. Shared Cruise Information and Knowledge
Many of the passengers in these groups have sailed extensively in the past. They post information about past sailings and tips of things that have been a great idea and things they'd never do again.
I learned so much from the Facebook Group's administrator about things specific to Royal Caribbean's Oasis class ships, the world's largest cruise ships!
4. Making New Friends
I am super friendly and highly social. When I first board a cruise ship, I am eager to explore the ship and see what activities I can sign up for.
My husband, however, is quite the introvert. He's more interested in getting something to eat and going to the cabin. Most of the time, he is completely uninterested in the on board activities and only wants to hear about the ports we will be visiting.
Since I was so involved with the roll call on the Facebook page, I would often run into other people on the ship that I'd been chatting with for months prior to our sailing. We would meet up and talk in the corridors or hang out in the pubs while sipping a beverage. We made plans to attend various shows or activities together when no one in my family wanted to accompany me, or when their fellow cruisers were equally as uninterested as mine.
One night while sitting in the Windjammer buffet, I looked over and saw two ladies I'd chatted with on our page. I introduced myself to them and we sat chatting amicably for well over an hour. Midway through our conversation, another couple who'd been in our roll call page came over to join us. This was indeed one of the best evenings aboard our sailing.
5. Group Shore Excursion
During our cruise, an excursion to Mr. Sancho's in Cozumel, Mexico was suggested to those in the roll call.
Anyone who's cruised more than few times, has likely been to some of the same ports numerous times. Cozumel is one of those ports for me. We've sailed through Cozumel at least four times.
Although I am a firm believer that a day on vacation is better than the best day at work, I still look for new things to do in ports that I've frequented throughout the years of cruising. Our Facebook group's admin informed us all about Mr. Sancho's, an all-inclusive beach experience.
I'd heard about it but never took the time to truly research it or look into it. On our page, there was a link to sign up with information about the beach, how to get to and from the beach, amenities and a copy of the all-inclusive menu. We signed up and my family had a marvelous time.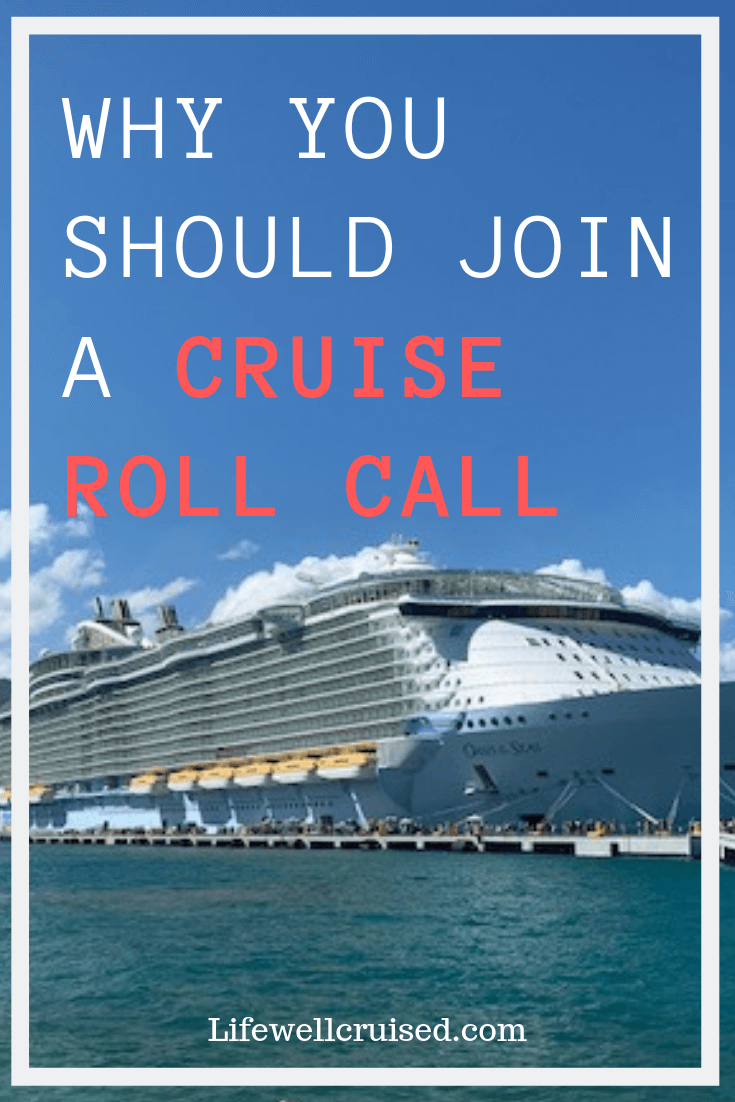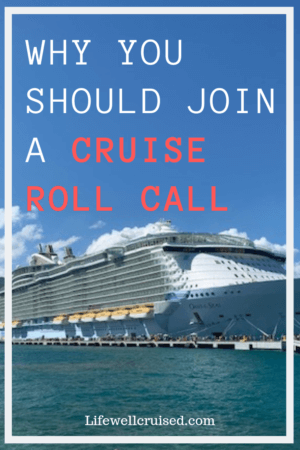 Recap: The advantages of being part of a cruise roll call
In conclusion, I had a blast getting to know other passengers prior to my sailing. Joining a cruise roll call on Facebook, Cruise Critic, Shipmate or another cruise group forum has many benefits.
*Getting to know other passengers before you cruise
*Early planning and research
*Sharing information about the cruise ports and ship
*Sharing shore excursion information
*Making new friends
Tip: If you are that member of your sailing party who enjoys planning and researching a trip in advance, you should look into joining or even starting a group.
I've been part of cruise groups in the past on Cruise Critic, Facebook and Shipmate. No two roll call groups are created the same. You may run into a quiet group where everyone doesn't have much to contribute. However, you may also run into a fun-filled jovial bunch like us!
How to find your cruise roll call:
If you're interested in being past of cruise group or roll call, search your sailing by ship and date of sailing (ex: Oasis of the Seas Month, Day, Year). If there's a group, request entry and join into the conversation.
If there isn't a group already started, consider starting one! People will eventually join as long as the group is easy to find with a Facebook or Cruise Critic search.
If you ever see me aboard your sailing, please stop me to say 'hi'! I love meeting new people.
Happy sailing to each of you and happy chatting!
Adrienne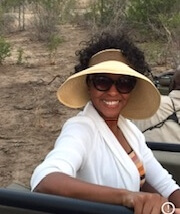 Adrienne has a love of travel and has dreamed of far away places since childhood. She especially has a great love of cruising and met her husband, Rick, on her first cruise in 2001. The couple has 2 young children who also have a great love of cruising. When not traveling, Adrienne works full time and enjoys spending time with her husband, children, parents and dear friends. She is an avid reader who enjoys working out and meeting new people.
Please check out Adrienne on Facebook at Grateful Getaways.
Thoughts from Ilana
Thanks Adrienne for the writing about your personal experience with a Facebook cruise group/cruise roll call. It sounded like you got a lot out of it!
I've joined several Cruise Critic roll calls and have learned so much from fellow cruisers. It was also fun for me to chat about often about what to do in ports and various things about the ship. There are times I joined the meet and mingle on the ship, and other times when it just didn't work out.
If you are going on a cruise soon, you may enjoy reading these smart tips for first-time cruisers.
Have you ever joined a cruise roll call? Why would or would you not recommend it? Let me know in the comments below.
Happy Cruising!
Ilana xoxo
If you've enjoyed this post, I'd really appreciate if you would share it on on social media and help others to see it too. Thanks so much!
Let's connect:
Follow me on Facebook at Life Well Cruised
Follow me on Pinterest at Life Well Cruised
Follow me on Instagram at Life Well Cruised