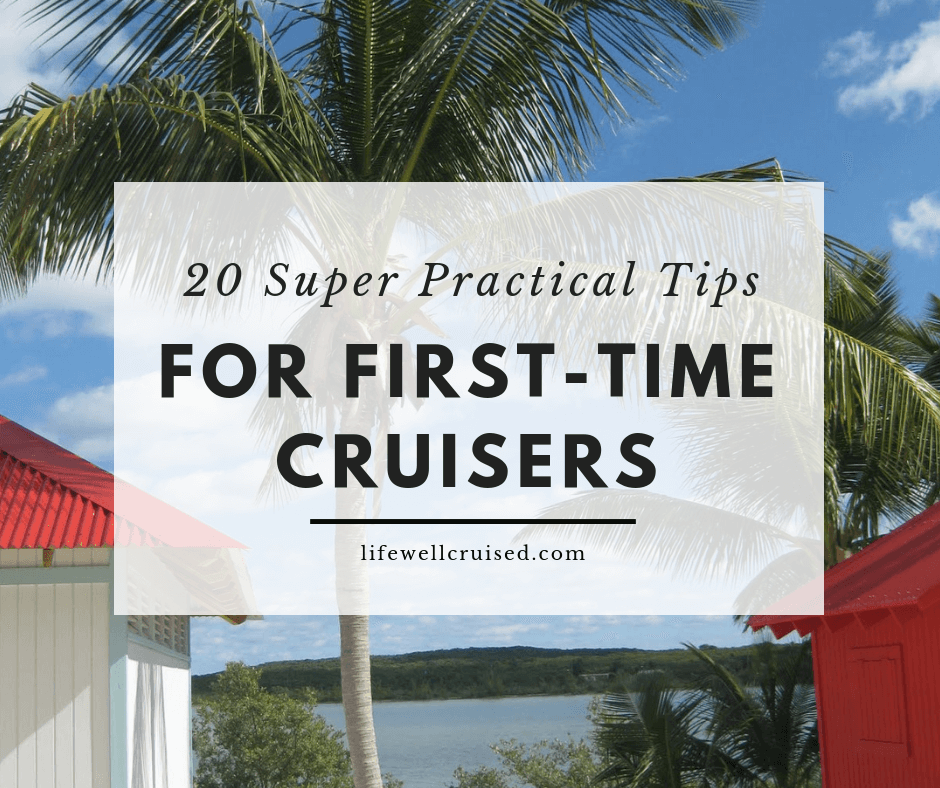 This post may contain affiliate links. Please see my full disclosure policy for details.
First-time cruisers need useful and practical advice
If you're a first time cruiser, I'm imagining that this is not the very first "cruise tip" article that you've looked at. However, I do hope that it can be one of your most useful, packed with practical tips you can use as you plan your cruise.
The fact is, cruising is a world unto itself, and in some ways you can never research enough. Once you're on your cruise, you want to be ready and prepared to enjoy. If you look around on this blog Life Well Cruised, you'll find several articles on cruise packing and other aspects of cruising, but today I want to focus on some lesser talked about, but practical tips for first-time cruisers.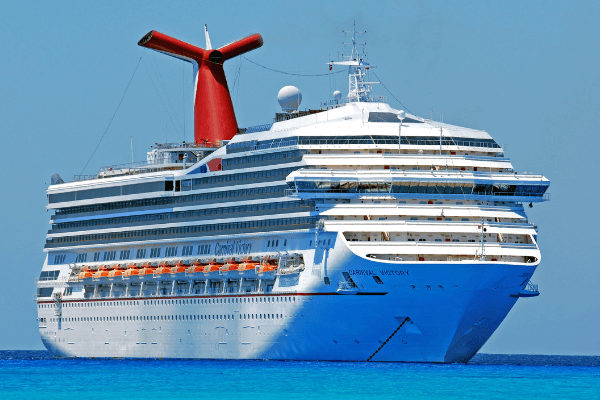 This post may contain affiliate links. Please see my full disclosure policy for details.
Here are 20 great tips first-time cruisers need!
1.Book the cruise ship that is right for you
This is the MOST important part of your cruise planning. Most cruisers tell us that they pick their cruise based more on ship and cruise-line, than destination.
If this is your first cruise, take some time to research your cruise ship choices and see what is the right fit for you.
If you envision a lot of activity and sports, choose a cruise-line like Royal Caribbean that caters to that. If you are looking for more spa days and quiet times by the pool, Celebrity or Holland America might be a good fit. Are you planning a large family getaway? Consider Princess Cruises as a cruise-line that offers a nice mix of activity and traditional cruising, offering something for everyone.
Recommended cruise reviews:
12 Special Touches That Will Make You LOVE Celebrity Cruises
Princess Cruises New Year&'s Eve Multi-Generational Cruise Review
There are many cruise-line and ship options, so consider talking with a travel agent that specializes in cruises, to help find the best option for you.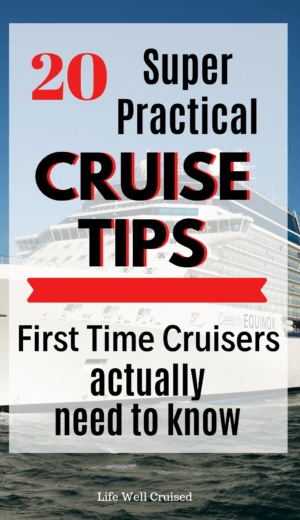 2. Avoid Shorter Cruises
If at all possible, avoid 3-4 day cruises as a first-cruise experience. Cruise lines mostly use older and smaller ships to do their short cruise runs. To get the best and most full cruise experience, opt for a a 6-7 day cruise where you can really experience all the cruise has to offer.
3. Choose an cruise itinerary with a Private Island
Cruising in the Bahamas or Caribbean? Take a look at itineraries that offer a private island experience. If you love a good beach day where there's very little that you have to plan, this is for you! Cruise Line Private Island days come with a beach b.b.q. and the opportunity to just relax and enjoy some of the most beautiful beaches you can find. Often you can snorkel by renting or bringing your own equipment.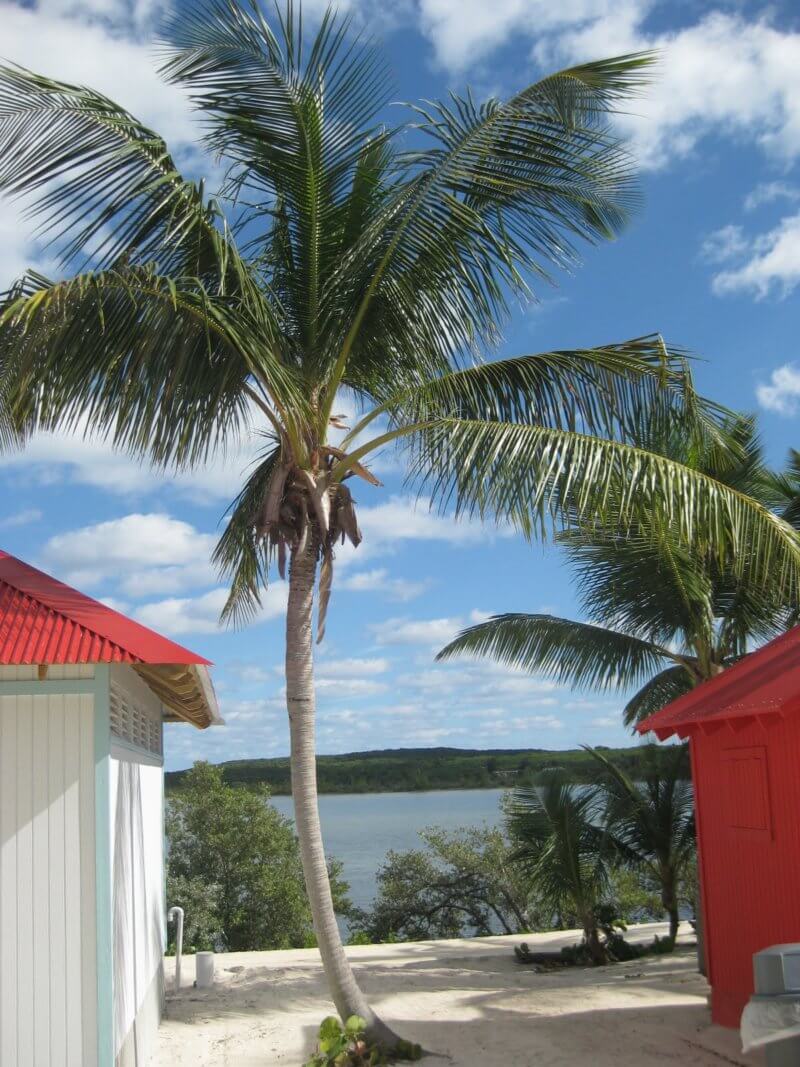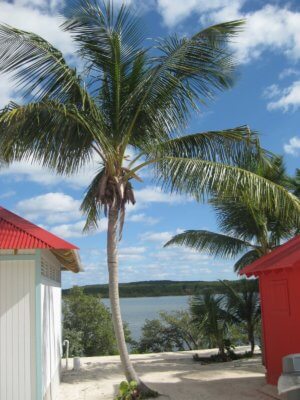 4. Dietary Restrictions
If you or someone in your party has a dietary restriction (ie. gluten-free, kosher, vegan), know that cruise lines are very accommodating and will make every effort to provide you with a variety of food options.
Should you be dealing with a food allergy, rest assured that cruise lines take such situations very seriously are generally well set up to avoid cross-contamination. You'll need to let the cruise line know in advance, so that you're booking is noted and all precautions and preparations are taken. Due to the serious nature of a food allergy, do make sure you speak with the maitre'd as well as every food server that will handle your meals.
5. Be prepared with a good packing list
Bringing too much or too little just isn't good. You certainly want to be prepared, but still have to carry it all. I won't get into packing details here, but for your convenience, however I recommend reading my: Practical Packing List Here.
Keep in mind your cruise line's dress code. Will you need a couple of dressy/formal outfits or if you will it be a very casual cruise where you can live in casual wear? Don't forget about the shoes. I like to bring a pair of gold heels that can go with several evening outfits, even dark jeans.
Tip: 2 little secrets that will save you time and frustration – Tide-to-go and Downy Wrinkle Release. Seriously, lifesavers!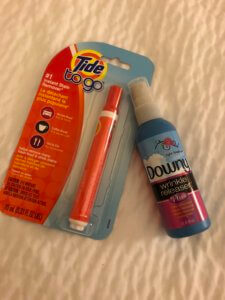 Suggested: What To Wear on a Cruise Vacation (when dress codes are changing)
6. Gratuities
I think this is pretty common knowledge, however I will mention it as there is sometimes confusion from new cruisers. On most cruises, passengers pay a cruise fare when they book their cruise, and gratuities (or a service fee) are charged daily to your cruise account once on-board.
The gratuity is charged per person, and the amount varies slightly depending on the cruise line. Many passengers opt to pre-pay this before the cruise, which is a good option if it helps you budget your cruise expenses. The gratuities are used to tip your cabin steward and those that serve you in the dining-room and buffets.
Something to note: Additional tips will be charged when you make a beverage purchase as this is not included in the daily gratuities.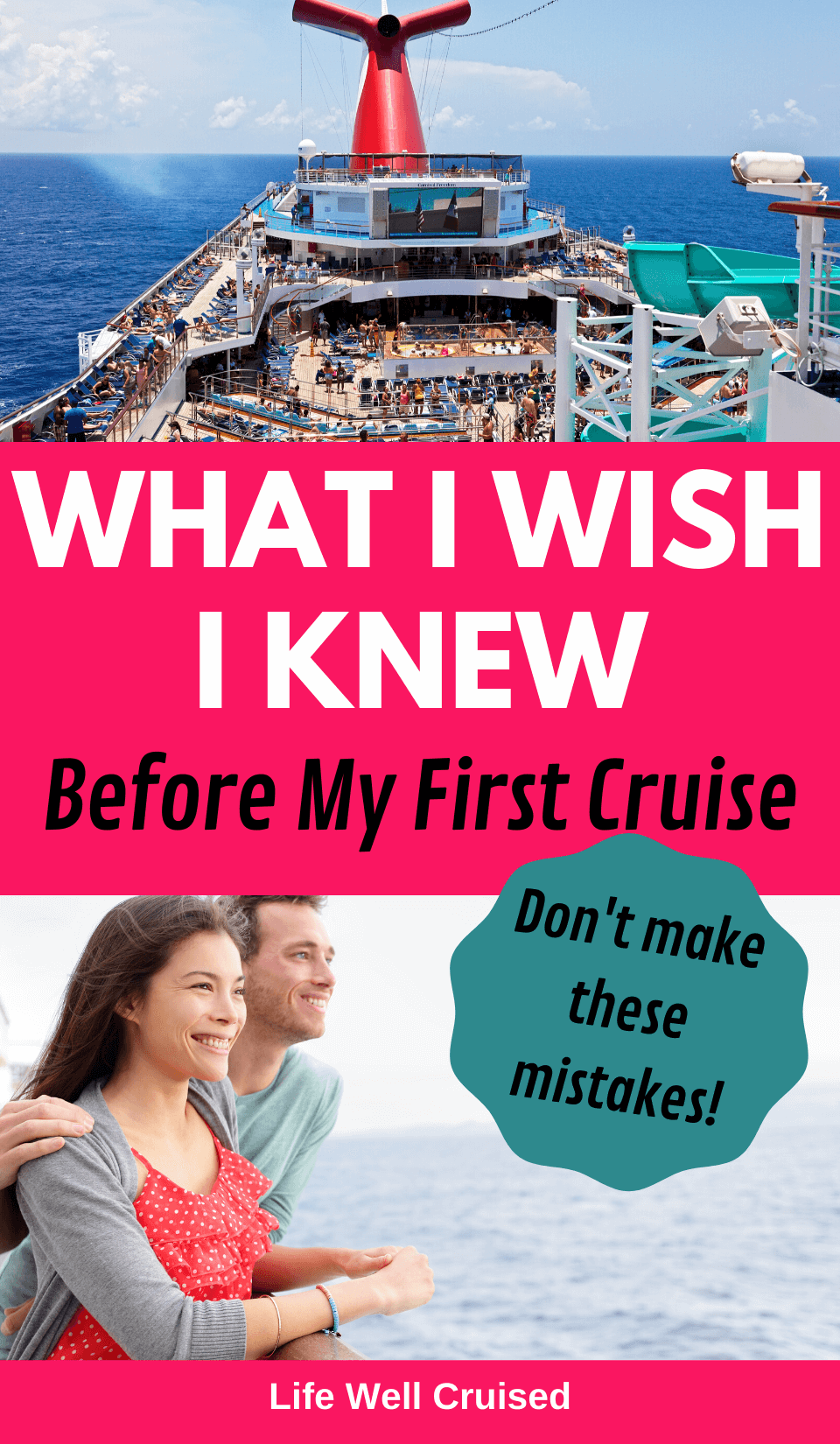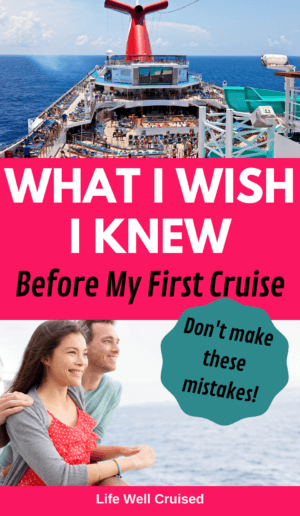 7. Your food/dining is included
These days, when you look at your cruise planner, you will see that many cruise lines have specialty restaurants that look very enticing! By all means, if you would like to book an intimate or special evening on your cruise at a Specialty restaurant, absolutely do so.
However, your meals and even additional "snacks" are included, and it is plentiful. Whether you prefer to eat in the main dining-room, buffet or casual restaurant, you will not need to pay extra for any additional food.
Full disclosure, I personally do enjoy trying out the occasional alternative restaurant. If you'd like to get an idea of what to expect, you can read about my experience at the Tuscan Grille on Celebrity Cruises, which I found to be well worth it!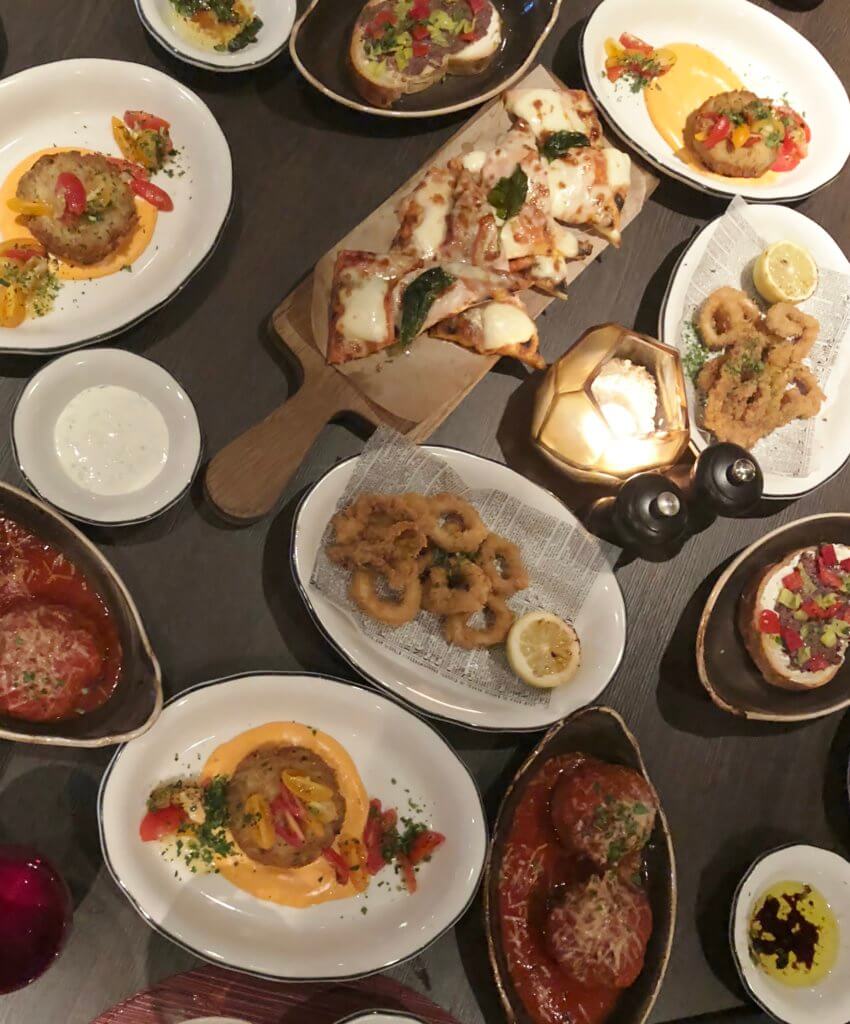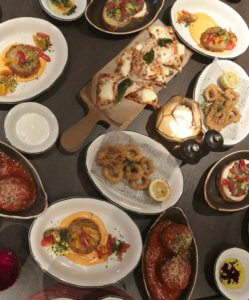 8. Beverage Package do's and don'ts
Do calculate if purchasing the cruise line beverage package is a good value for you. Keep in mind that many cruise lines allow you to bring a couple of bottles of wine on board, although you will be charged a corkage fee. Think about how many days you will be off the ship in ports and do the math. Drinks on board can definitely add up, so depending on your consumption, this may or may not be a money saver.
9. Get to the ship early on Embarkation Day
Get on board early and take time to explore the ship and grab a bite to eat. It's the first day of your cruise vacation, and you want to enjoy every minute! As well, by arriving early you'll have less stress getting to the ship port.
Consider joining a ship tour that may be offered or participating in a ship scavenger hunt. It's a great way to get acquainted with your home at sea.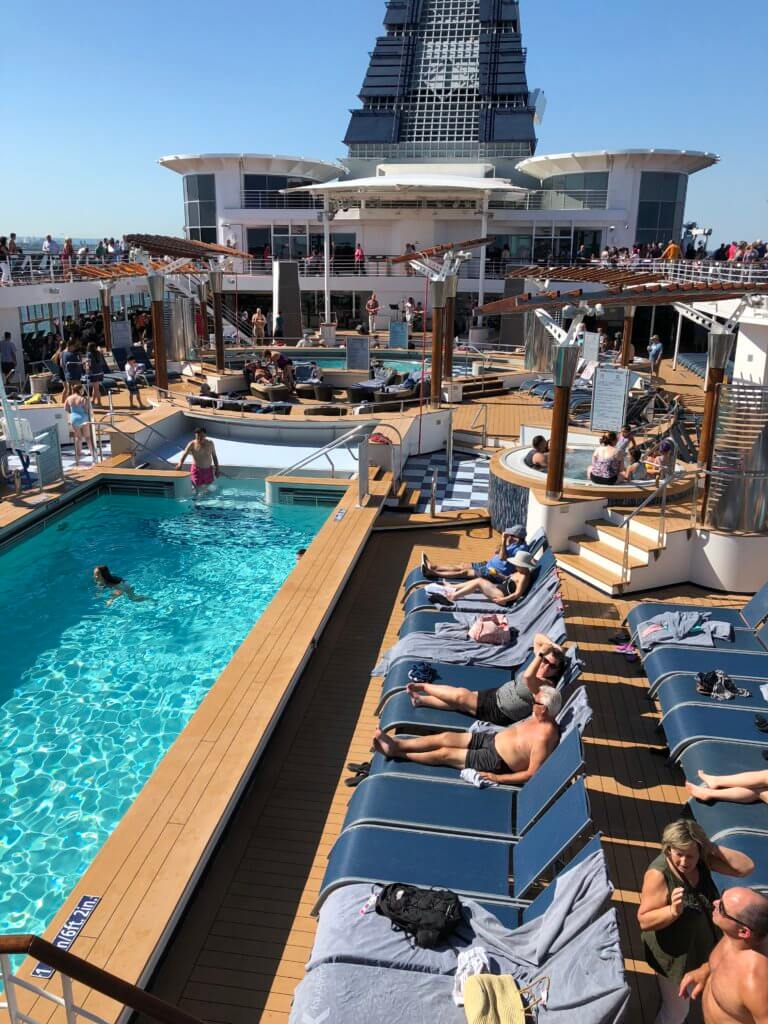 10. Luggage delivery
Something experienced cruisers know, is that it can take a few hours until your luggage delivered to your room. Make sure you have a good carry-on bag packed with your essentials such as as a your medication, valuables, a change of clothes, a bathing suit and flip flops and any other items you may want for the day.
Recommended reading: 21 Essential Things to Pack in Your Cruise Carry-On
11. Kids Club Registry
This is some good old Mom advice from my many years of cruising when my kids were little. Even if you have registered your children into the kid's club online, go and visit during the afternoon open house style registration session.
Your kids will be able to explore the kid's club area and hopefully even meet a couple of other kids. It will be so much easier for them to come back that night or the next morning, if they already met a new friend.
As a parent, you will also be comfortable after meeting the cruise line's very professional kid's club staff (bonus for you!). This is very practical advice – if you want your children to enjoy the kid's club and want to go, show them that you're excited to visit this great area special for kids. If you have concerns, always feel free to speak with the staff.
This is us with our kids from a few years ago (miss those days…).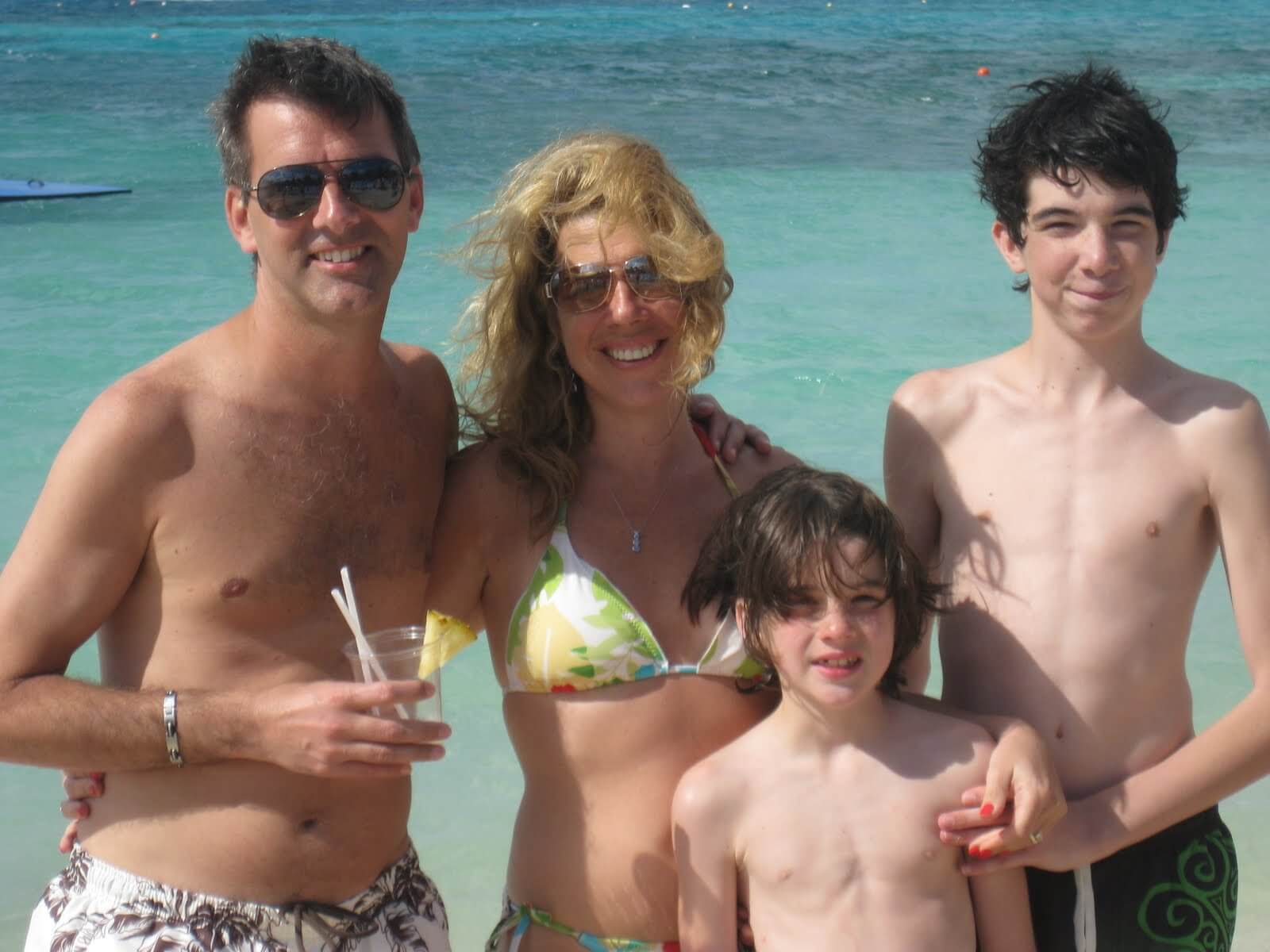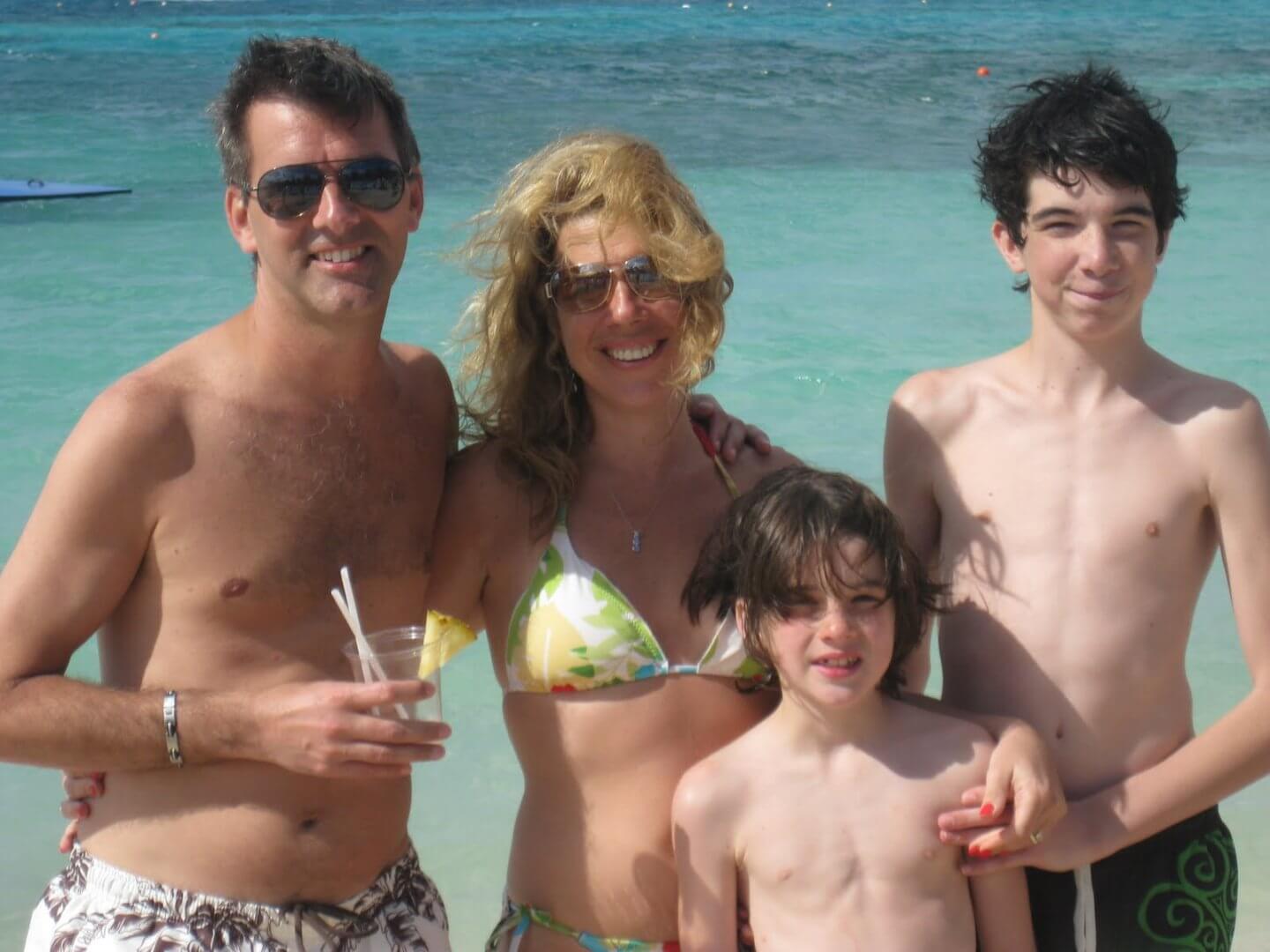 12. Go to the Welcome Aboard Show the first night
You may be tired the first night of your cruise, however making the effort to attend the welcome aboard show will be worth it. During the show, the Cruise Director will let you know some of the special shows and entertainers lined up for your cruise. You may even get a short taste of a couple comedians or acts. I like to highlight some of the shows that I really want to attend later in the cruise.
13. Go to the Port Talks
I'll be honest with this one. I struggled with whether to include this as a tip, because, on many cruise lines the port talk is a port "shopping" talk. I've been to a couple and it was a bit much for me. My advice is, take shopping advice and store recommendations with a grain of salt.
That said, there is value in the information provided about the port itself, as well as understanding what are sought after items that you may wish to bring home as souvenirs. You can also usually get port maps and information delivered to your room with your daily planner, or they may be available at guest services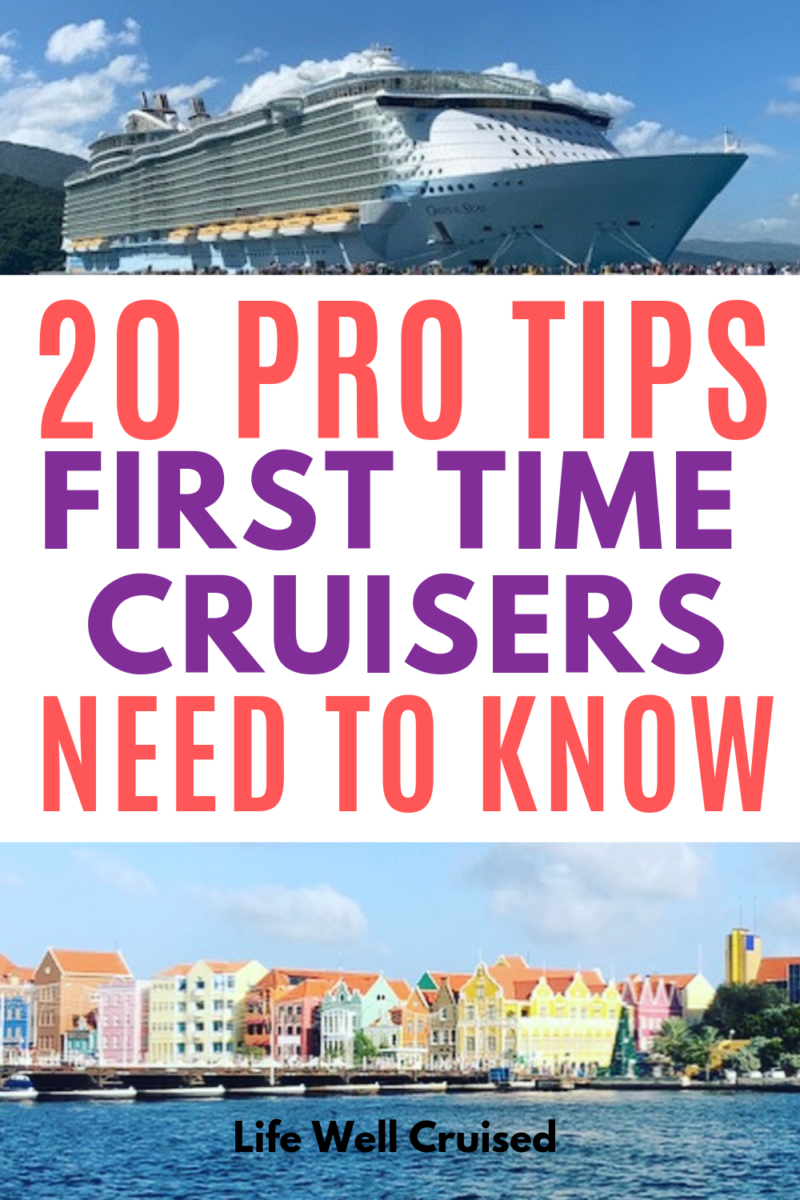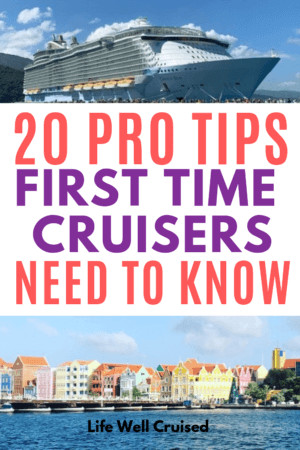 14. Currency in the ports
USD are accepted all over the Caribbean, so if you are on a Caribbean Cruise, just bring your credit card and some cash, including some small bills for tips and small purchases.
However, if you're cruising in Europe, Canada, Asia or another destination, its a good idea to have the local currency. Cruise lines and your travel agent can help you with this as it can vary port by port.
15. Dining Room Advice
Years ago, cruise line's offered a 4 course meal (soup or salad, appetizer, entree, dessert). In recent years, they have offered a 3 course meal menu. However, you may choose 2 appetizers, or even 2 entrees if you like. I like to have salad with my meal, and often ask for it to brought along side my entree.
If you're not feeling like a heavy dessert after your meal, you may want to ask for fruit or sorbet even if it's not on the dessert menu.
16. Shore Excursions
Plan shore excursions and/or research your cruise ports and make a tentative plan for what you will do in port. Many experienced cruisers expressed regret that on earlier cruises, without a plan, they simply wandered around the cruise port. This can be so disappointing. After planning your dream cruise, don't leave what you will do in the cruise port to chance. Cruise lines have a lot of choices for activities and excursions, which is where I always start to look for ideas.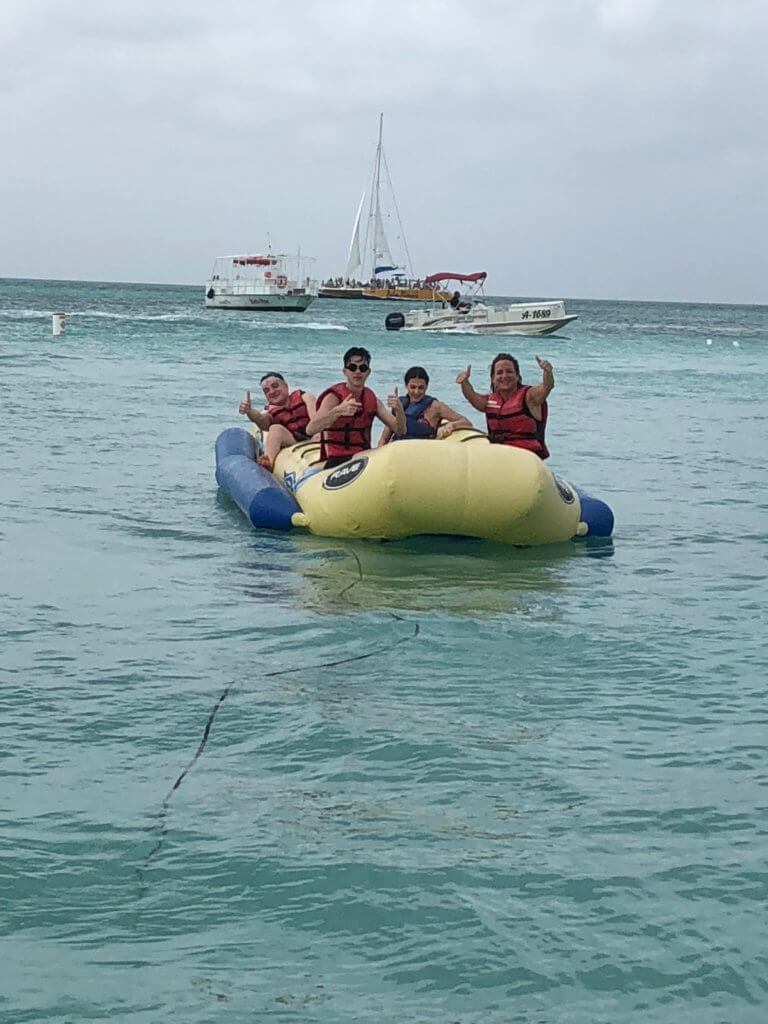 17. On-line Check-in
Do your online check about a month before your cruise. This way, if there's any issue, you still have time to take care of it. One you complete your online check in , which should take about 15 minutes, you can print your cruise documents and paper luggage tags.
Something that's pretty cool and reusable are Luggage Tag Holders from Amazon. It's a lot more practical than bringing a small stapler with you as you travel and hoping that the tags stay on as you board your ship.
Note: Keep your boarding documents and passports with you as you board. Never put them in your luggage.
Recommended reading: 11 Cruise Boarding Tips You Need to Know
18. Seasickness
Although cruise ships have stabilizers that minimize ship movement, there are times when you may feel some motion and some people are affected by this. It's a good idea to be prepared for seasickness, just in case.
These are some items I recommend bringing with you, especially if you're cruising for the first time.
Note: all of these are products on Amazon, which I love!
1. Motion Sickness Patches
– I haven't used them, but you'll see many cruisers who do and they are very effective.
2. Sea-Band The Original Wristband Adults (check HERE for current price)
– These work with acupressure points and are natural reusable.
3. Sea-Band Wristband for children
– They come in different colors and are natural.
3. Bonine Motion Sickness Relief Chewable Tablets
– A tip I learned recently is to take these for the small boat excursions you might do on port days. I'm definitely doing this next cruise!
4. Dramamine Tablets Less Drowsy Formula
– I always keep some non-drowsy dramamine (it just works for our family) for the odd time one of us (ok husband) feel the motion of the cruise ship. This way we can enjoy as usual and not have to go lie down.
5. Ginger Candies (Drops for Motion Sickness Relief)
– I have ginger candies from from Amazon as well as from the health store, and this is something that I personally use on every cruise. I'm even usually handing out a few to others on board.
You can may enjoy reading more seasickness prevention tips in this post.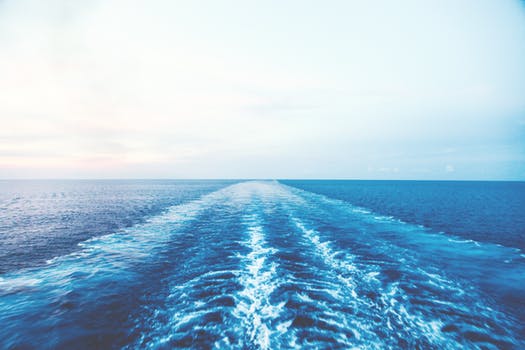 19. Cruise Lingo
While we cruisers laugh at this, there really is a vocabulary unique to cruising. Muster Drill, Port side and Starboard, Lido Deck and more. Whatever you do, try to avoid calling the ship a boat. Trust me on this. Brush up on a little bit of cruise lingo and you'll fit right in ;-).
20. Go with the flow
If there is something that isn't to your liking or if you have a complaint, my advice is to always handle it on the ship. Please, don't let things go and complain once you're off the ship. Cruise lines and the staff on board really do want you be be happy. They will do their upmost when you are on board to make things right. This is the time to address any concerns with guest services.
Remember that no matter how you prepare an how much research you do, there will be things that will surprise you an things that you didn't plan for. Let that be part of the fun and try not to let it affect your enjoyment of the cruise.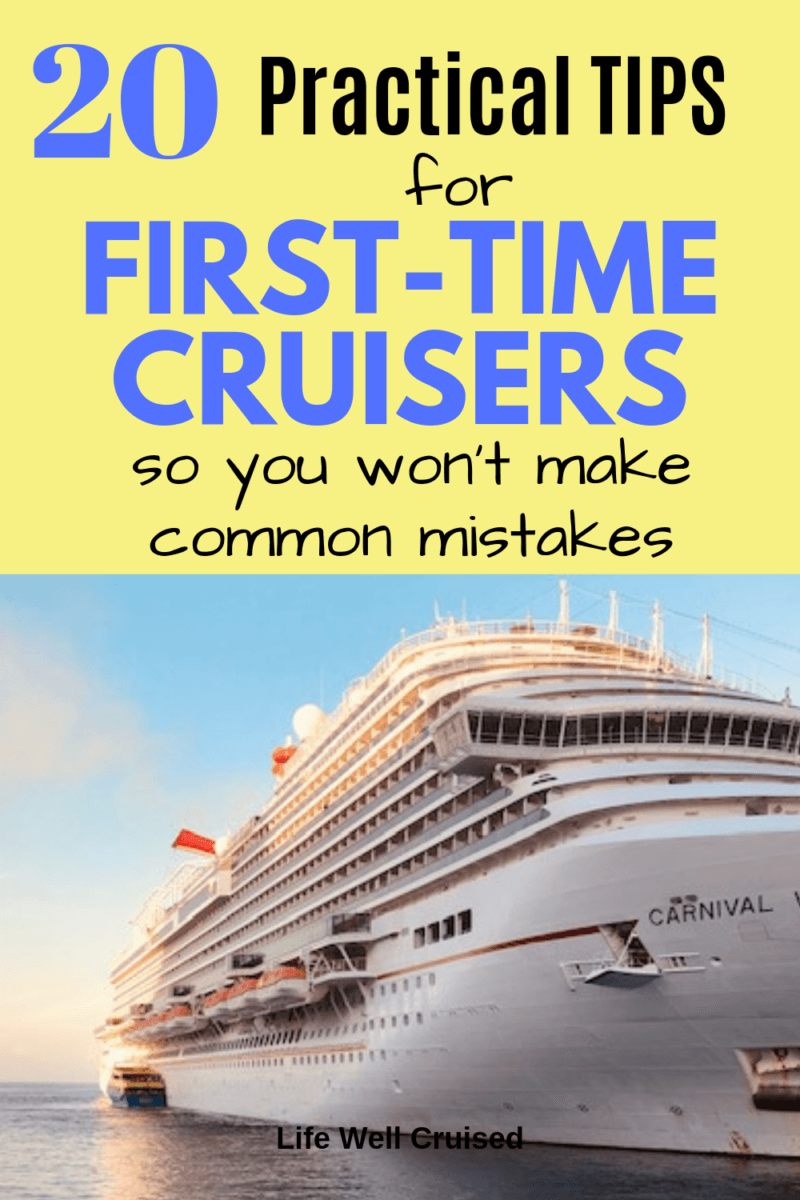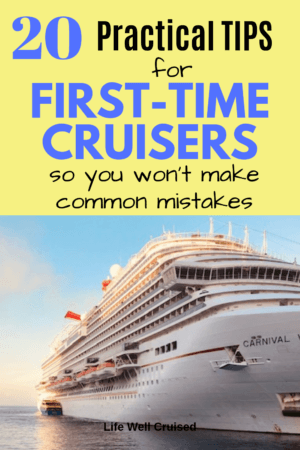 Recap: 20 Super Practical Tips for first-time cruisers
I hope that these simple and practical tips were helpful as you plan your first cruise. I know first-hand how much organization goes into cruise planning and preparations.
Please let me know in the comments if you have any other questions, or if you found this list useful. Have you already taken you first cruise? What's your best advice?
Happy cruising!
Ilana xoxo
If you're planning your first cruise, these are the most popular posts for first time cruisers.
25 most recommended Amazon Items to Bring on a cruise
30 Cruise Cabin Hacks Every Cruiser Needs
27 things To Do on a Cruise Sea Day (and not be bored)
What To Wear on a Cruise Vacation (when dress codes are changing)
P.S. If you found this helpful, please don't keep it to yourself ;-). Please share on Facebook or save for later on Pinterest (share buttons at the top). Thanks so much!
Let's connect:
NEW: Subscribe to Life Well Cruised on YouTube (cruise tips and vlogs)
Follow me on Facebook at Life Well Cruised
Follow me on Pinterest at Life Well Cruised
Follow me on Instagram at Life Well Cruised