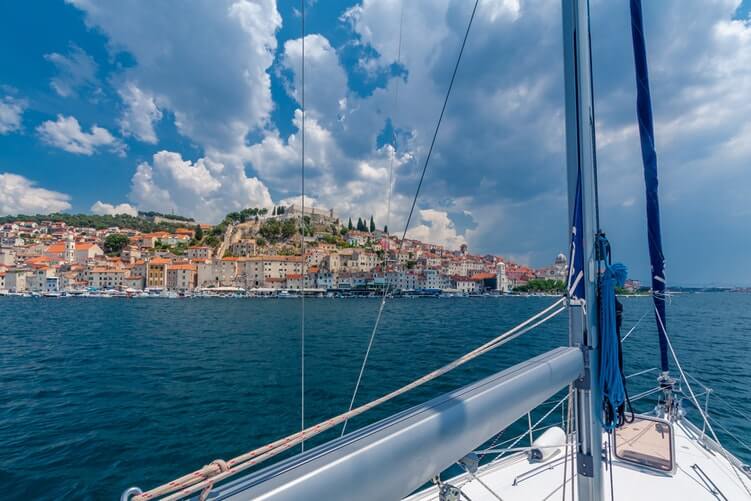 Here's a list of 10 mistakes to avoid when cruise planning, that will ultimately help you to book your perfect cruise!
Cruise planning is definitely different than other trip planning. Just look at any cruise Facebook group or message board, and you'll see that new cruisers (and even seasoned ones) have a lot of questions! While there are many cruise tips out there, there are also mistakes that you want to avoid when cruise planning.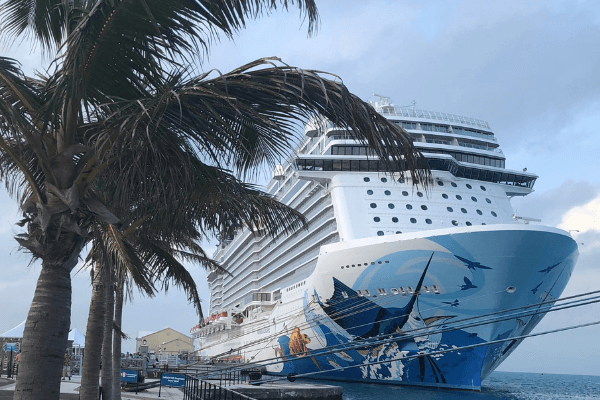 Here are 10 Tips to help you avoid common cruise planning mistakes
1. Don't book the cheapest cruise
The fact is that cruise prices can be higher or lower based on many factors, including how full the ship is at any given time. When I say don't book the cheapest cruise, I really mean don't book your cruise based solely on price alone.
There are other factors, and this could impact whether or not you really enjoy your cruise vacation.
The cost of the cruise will also vary based on accommodations. For instance an inside cabin will be less expensive than a balcony cabin.
The lower priced option may be your best bet, but it may not be, for you.
Check what the cruise itinerary is, and which cruise line and cruise ship. Does it meet your expectations for what you have in mind for this vacation? Is there a best time of year for this itinerary?
Cruise lines and even cruise ships within each cruise line, offer a different product.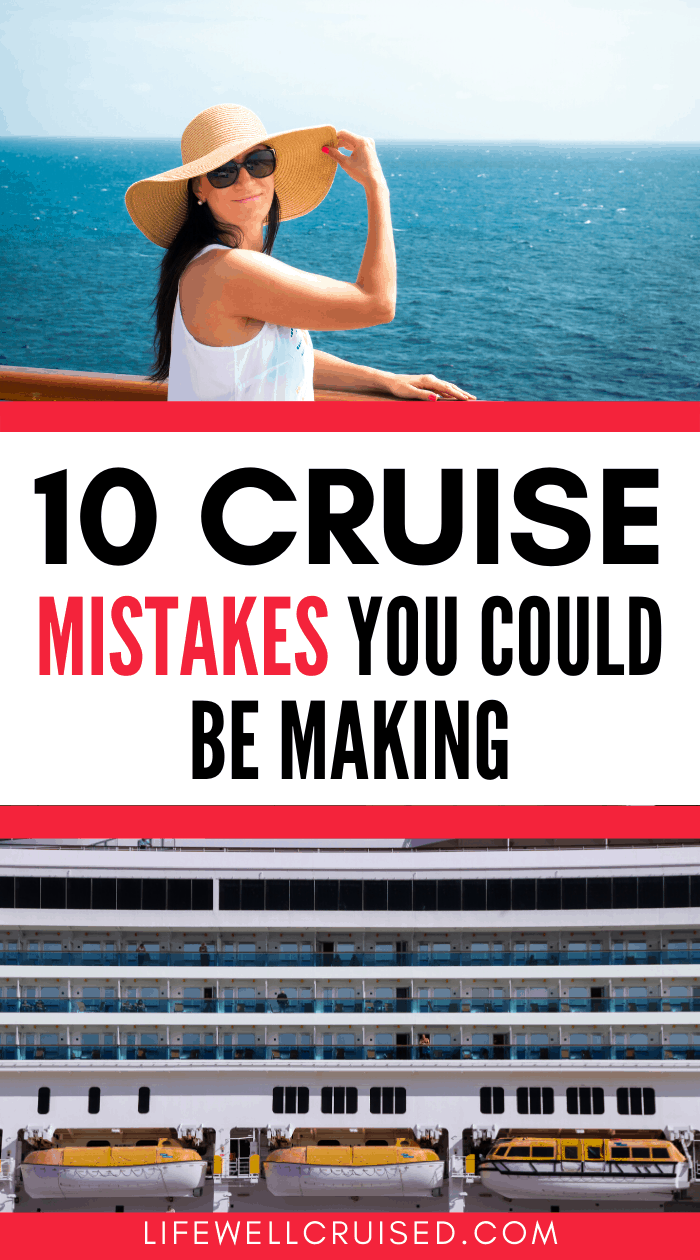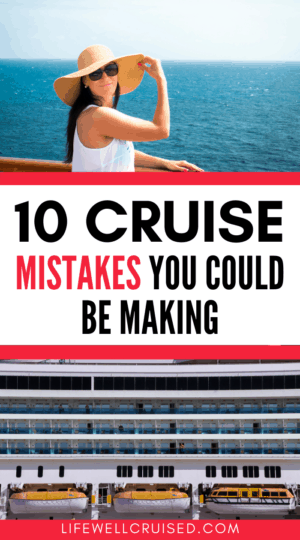 Where can you get helpful cruise information?
Read cruise reviews
If you're new to cruising, take a bit of time looking at the cruise line websites and reading some cruise reviews. You can find many on Cruise Critic and other cruise review websites.
Facebook groups and pages
Other places to get cruise information include cruise Facebook groups and pages.
Each cruise line has fan pages, and these can give you a great idea of what to expect, as well as a place to ask very specific questions.
You may also want to follow some cruise bloggers and vloggers as they'll share reviews as well as current information.
Cruise bloggers
There are some awesome cruise travel bloggers, that each have their own perspective on cruising. Find a few you enjoy and trust and read their cruise reviews and follow their social media channels.
In this article, 15 cruise bloggers shared their best cruise tips!
YouTube cruise tip videos and vlogs
YouTube is great for searching cruise ship tours and vlogs that will give you a great idea of what to expect.
Travel agents
Talk to a travel agent that specializes in selling cruises. You may find a local agent, or a cruise specialist online that can communicate either by email or over the phone.
2. Know what you type of vacation you like best
The most important part of your cruise planning is actually choosing the best cruise, for you!
For instance, if you want a luxurious couples retreat, you probably won't be happy on a mega cruise ship during a busy March break. Likewise, if you love action and exciting activities (like waterslides and zip-lines) you wouldn't enjoy an intimate, small luxury cruise experience. If you book a cruise based on what is the least expensive option on some travel website, you may get what seems like a great deal, but end up disappointed.
When planning your cruise, you'll wan to spend the most time on knowing which cruise line and ship fits your cruise travel dreams and expectations.
3. Don't wait to book a cruise at the the last minute, expecting cheaper fares.
It's rare that waiting until the last minute to book a cruise pays off. I know it sounds crazy to those who are used to booking all-inclusive vacations, but cruise lines function differently and most often do not reward those who wait until the last minute. The fact is that there are only so many ships sailing each week and cruises are very popular.
You may be surprised to hear that many people are book their cruises several months or even a year ahead (and sometimes more). Newer ships and sought after itineraries are most popular. Try and book as early as possible to get best cruise fares, extra bonuses and perks and cruise cabin choice.
8 weeks pre-cruise is usually already pretty last minute, even for cruises that are not yet sold out. Try not to wait longer than that, as you will notice fares rising as it gets closer to the sail date. Even at this point, be prepared to possibly not to have your choice of cabin. However, if you are not too picky about where your cabin is located, consider booking a Guarantee, or "Run of Ship" cabin. This is the cruise line's way of making sure they sail at capacity and account for possible last minute cancellations. I have done this myself when the price was right. Read about the The Pros and Cons of Booking a Guarantee Cabin here.
4. Book early for best rates and best choice of cabins
A tip that experienced cruisers use is to book early, and then monitor promotions and price reductions. Most cruise lines allow you to put a relatively small deposit to book your cruise, and then final payment is usually due about 90-120 days before your cruise.
So if you know that you generally like to vacation in February, take a look at what cruises and itineraries are available and check out the pricing for your preferred cabin, even if you are a year or 10 months away. In this way you are all set with your preferred cruise and cabin location. Plus, since you have booked early, you can take advantage of booking your best flights whenever there is a sale. I will tell you from experience, it is much easier to coordinate this way.
You may even get some extras like on board credits (money to use on the ship) or other extra perks. After you have booked and applied your deposit, keep an eye on it. A good travel agent will be happy to apply fare reductions up until the final payment.
Tip: Cruise lines have updated their deposit policies over the last couple of years. Do check if your deposit is refundable or non-refundable, and if it has some restrictions. Personally, I like refundable deposits when I book early, but non-refundable deposits are often paired with some really good discounts, so check what is right for you!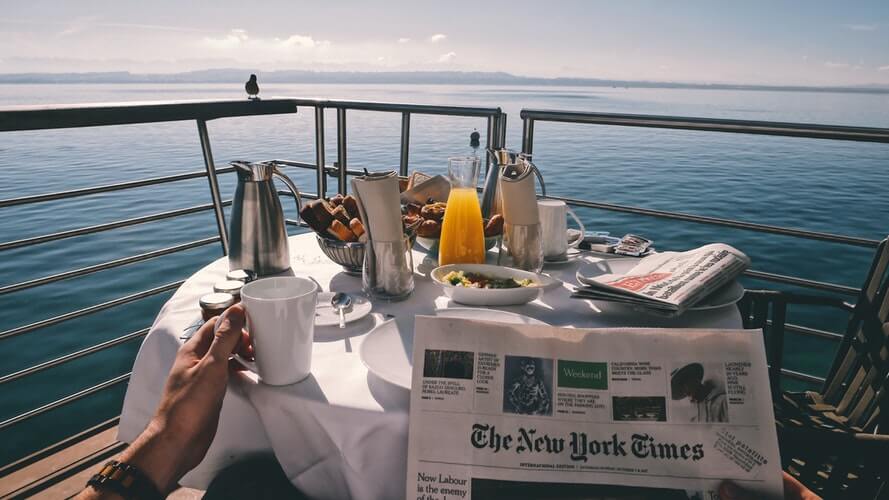 5. Don't book an inside cabin if you are dreaming of a balcony view
There is nothing wrong with an inside cabin, and many cruisers are happy with this. However, I know many people who have told me that booking an inside cabin was their biggest mistake! They dreamed of sitting on a balcony and feeling connected to the ocean as they sailed. Instead they got cramped quarters and didn't know if it was rainy or sunny outside. If this is your first cruise or a special cruise, really consider what you most want and go for it! You will never regret your balcony cabin.
What can you do with a balcony cabin that you can't with an inside cabin? Well you can order room service and have breakfast on your private balcony. You can have pre-dinner drinks and appetizers with friends in your private space. You can leave the door open as you wake in the morning and feel the ocean breeze as the sun rises. If this is a romantic couple cruise, it's probably worth doing.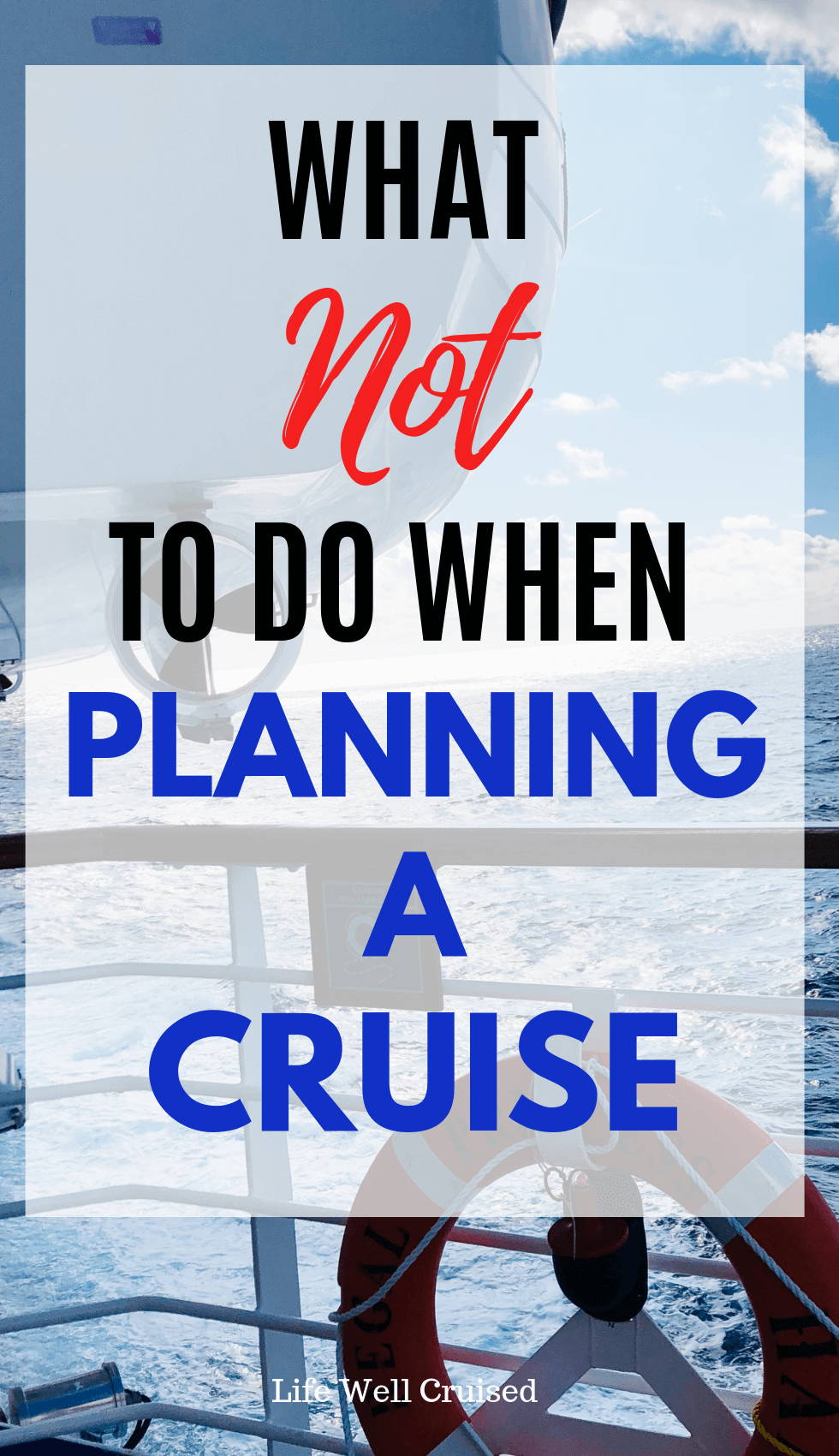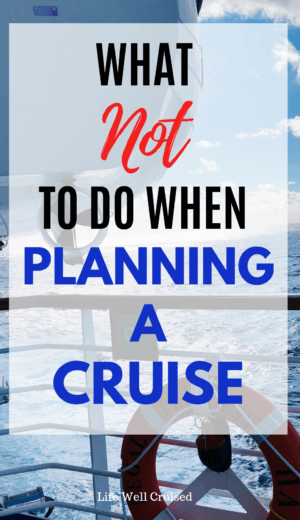 6. Don't assume that booking directly with the cruise line is cheaper
I am often surprised to read comments from cruisers who say that they have booked directly with the cruise line, and think they are saving money this way. Did you know that booking with a travel agent will not be more expensive? As a matter of fact, travel agents often have access to the least expensive fares as their agencies have pre-booked large blocks of cabins way, way ahead of time and have secured great cruise prices. On top of that, they often have extra promotions like adding an extra on board credit (money to use on board), free gratuities, or specialty dining credits.
As well, a travel agent experienced in selling cruises, can help you with the ins and outs of cruise planning. They tend to know the ship, cruise line and ports and can give you handy tips that are not common knowledge. A good travel agent will also help you understand the often confusing cruise promotion game. This can save you many hours of research!
7. Don't fly in the same day as your cruise
One of the most common mistakes first time cruisers make, is flying in on the same day as the cruise. Booking your flights is a really important part of your cruise planning.
If you are a new cruiser, you may notice that you see this advice a lot! You'll be very happy to have arrived the day or night before your cruise. Cruise lines ask that you arrive at the cruise pier at least 2 hours before the cruise for check-in. So if your cruise departs at 4:00 or 5:00 pm… well, you can do the math.
Consider how a winter weather storm can affect flights or even just unforeseen circumstances like a strike or the plane having difficulties. The fact is that you want to start your cruise vacation relaxed, so when you fly in one day early, you are buying yourself peace of mind.
Experienced cruisers know that the first day of the cruise, is the first day of the VACATION – yay! So, they tend to get to the ship early and are all set to relax, explore and enjoy!
8. Don't cruise without travel insurance
This is the least fun thing to talk about. However, this is a really important part of cruise planning and a super big and potentially very expensive mistake. Unfortunately, sometimes people need cancel a cruise for an unexpected reason and there are major penalties. Even worse, is when an accident or medical emergency happens during your cruise. Be prepared by making sure that you have cancellation and interruption insurance.
Most importantly, make sure you have adequate medical travel insurance coverage. The cost of medical treatment, hospitalization or a medical evacuation can be astronomical. No one plans for something to happen, but truly, just buy the insurance and forget about it.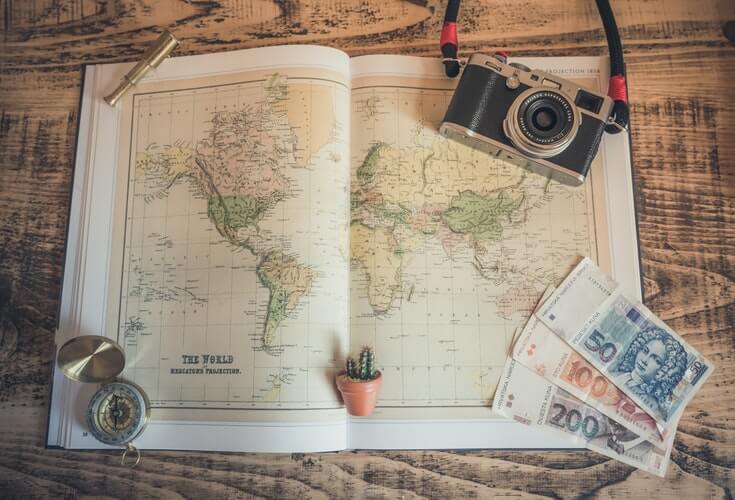 9. Don't wing it – do some online cruise planning ahead of time
You may be wondering – what kind of things should you be planning and where to start? Once you have your cruise reservation number, simply go on the cruise line website and check out some of your personal cruise planner options. You can view your personal cruise information and more.
Ship activities, shore excursions, reservations for ship services, it will all be in your online cruise planner.
Depending on your cruise, you may be guided to reserve your shows ahead of time. This is especially true of mega-ships like Royal Caribbean's Oasis class. Since there are about 6000 passengers on board, the cruise ship does a great job at crowd control and making sure that you never feel the extent of the crowd. One way they accomplish this is by encouraging people to pre-reserve their shows online ahead of time.
Reservations are free and you can change your mind and reschedule on the ship, provided there is room. You can also line up and reserve shows once on board, but you may have a more limited choice of times. This is another reason to book early and avoid this common first cruise mistake.
Ship services and specialty dining can also be reserved ahead of time. If you want to book a couples massage or a specialty dining package, you can do this and more! If you are a planner, then check out all the options (like requesting a bathrobe or mattress topper).
Shore excursion planning
Another part of your cruise planning is shore excursions. Shore excursions are available through each cruise line and sold online pre-cruise. I suggest looking at what there is to do in all ports, as soon as possible. This list will give you a good idea of the most popular and recommended things to do in each port. While you may decide to do it on your own or even book with an alternative tour provider, this list will give you a great starting point and an overview of each destination.
10. Don't assume that Cruise Line shore excursions are more expensive
This is one area where many people are giving out well intended advice, but it may be wrong. You may have already heard people tell you to NEVER book the cruise line excursions – that you will be gouged, that you can do it on your own, that it is cheaper with someone else. This is bad advice. Period.
The best advice is to do your homework and choose what is best for you.
Do you want a small group tours? Is there a beach close by that you can get to easily? There are definitely cases where booking a small group tour or going on your own is pretty easy and less expensive and it just works.
However, there are ports where you will find yourself surprised that taxi prices are set by the government and there is no bargaining. Then you add your beach entry fee and now your beach excursion ends up costing more than the original price with the cruise line. Even worse, you have the stress of getting back to the ship on your own at the end of the day, while surprised that the 20 minute ride there, is almost an hour back due to traffic!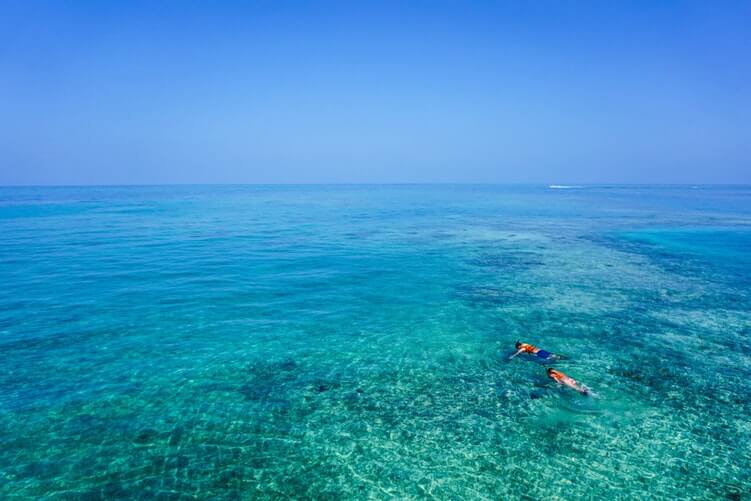 Keep in mind the currency of where you are travelling. I noticed when cruising in Europe, that cruise line excursions are often less expensive that local tours when you factor in that pricing by the cruise line is in US dollars, versus the Euro. If you are travelling from the US or Canada, be aware of this as you are searching tours and cruise planning.
Check the cruise line's shore excursion price matching policy. Did you know that Princess Cruises offers a Shore Excursion Best Price Guarantee? There is a form to fill out and you do have to book online in advance, but I have used it and I know personally that they honor it.
Whatever you do, do something. You will be making a mistake if you get off the ship and just wander around the port. People who do this often complain later that the port was boring and that you don't see anything when cruising. I wonder why…
This is one reason that I recommend cruise excursions. An excursion gives you an activity for the day that is organized and pre-planned (by someone else, yay!). During the excursion, you will usually get a mini- tour and short history lesson about the port. We have rarely been disappointed in what we did.
Secondly, cruise line excursions offer a back to the ship guarantee. There is peace of mind to this. If your excursion is late, the ship will wait for you. Yes, cruise ships leave people behind. It does happen, just google it… I don't have the heart to insert a link :-).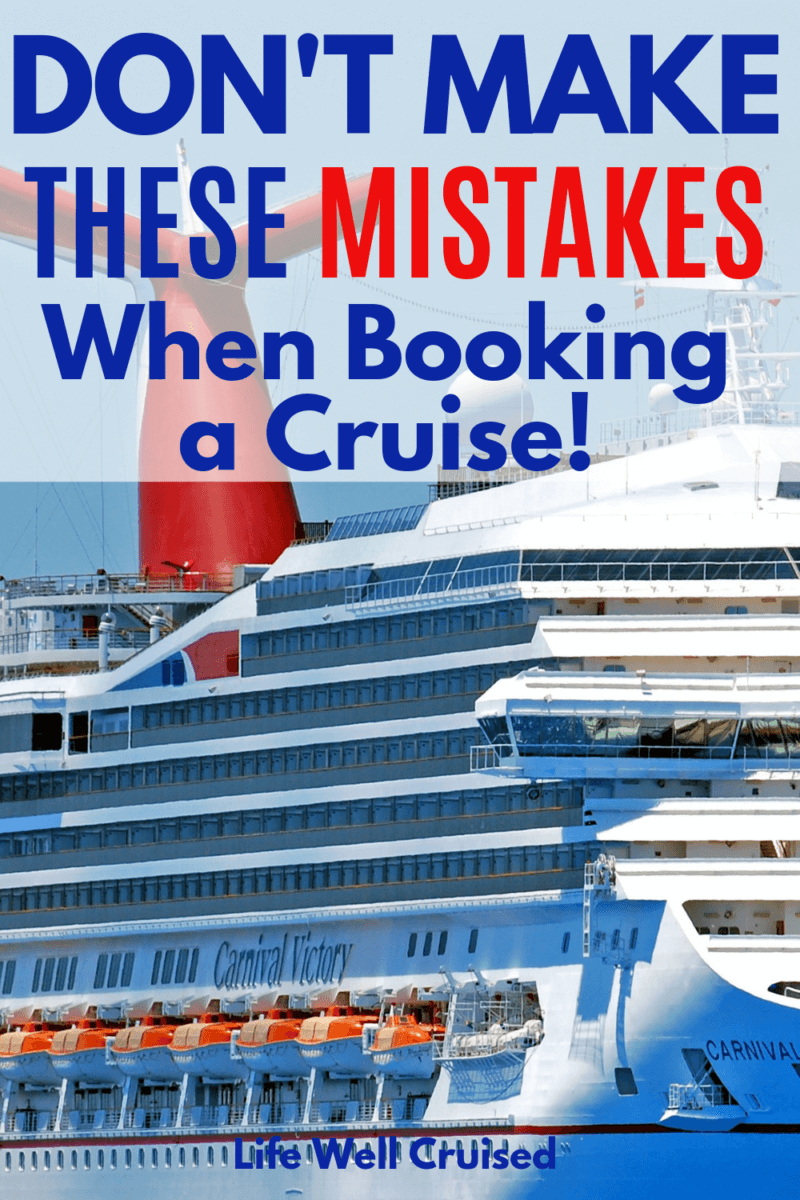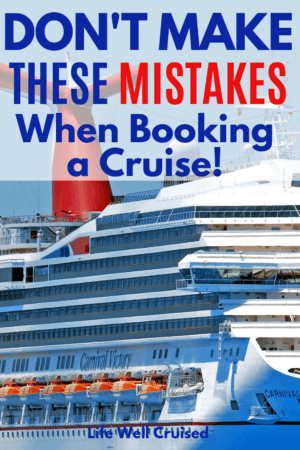 We went over some basics of cruise planning, and these are truly the most important points before you have booked your cruise.
Once booked, head on over to this simple and practical cruise packing list which is the advice I give my clients and one that I have personally developed after my years of cruising.
Have you made any mistakes when booking your first cruise? Is there anything that you have learned that I can add to this list? I would love to hear it!
Happy Cruising!
Ilana xoxo
Recommended reading/popular posts:
21 Essential Things to Pack in Your Cruise Carry-On
30 Cruise Cabin Hacks Every Cruiser Needs to Know
11 Cruise Boarding Tips You Need to Know
15 Cruise Embarkation Day Tips Straight from the Pros