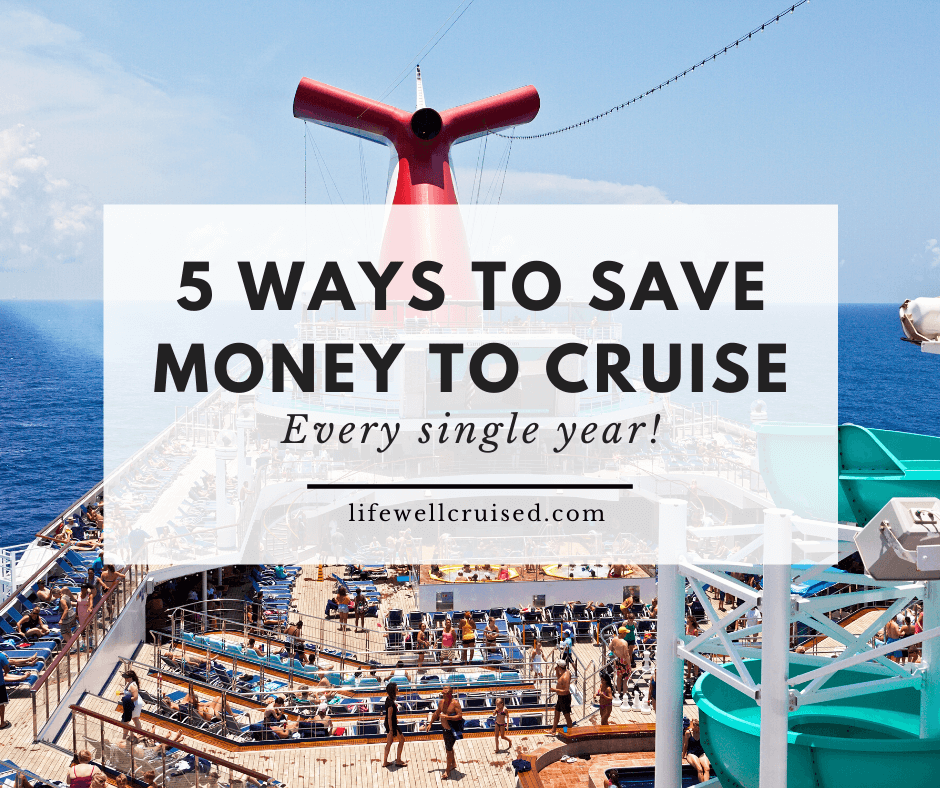 5 Ways to SAVE and earn money for a Cruise
How can people afford to cruise so often?
Have you ever wondered how people are taking cruises every year, or even more?
I used to wonder that too, back when I thought cruising was going to be more expensive than it is.
However, cruising, like all vacations, does cost money (which still has to come from somewhere). This meant we needed to save and budget for it.
Fast forward a bit…. we saved up and booked our first cruise several years ago. Then got really hooked.
We then knew we needed to find a way to cruise as often as possible. For us, this meant finding a way to save money for our family to cruise every year.
In this post, I'll go through 5 ways we saved money and have managed to cruised once to twice each year, and you could too.
We also found a few tips and tricks to plan a family cruise on a budget, which helps to keep us cruising as often as possible.

Why taking family vacations is important
I truly believe that life wasn't meant to consist solely of work and paying bills. Before we began cruising, we knew that creating memories through our vacations and taking time with each other was important.
We had a few camping trips in the early days, road trips and even condo rentals before cruising stole our hearts. The fact is, cruising is a vacation that's both fun, relaxing and not a lot of work for the adults (that's us Moms and Dads).
If you're cruising with your kids, here are a few tips from family cruise bloggers and vloggers that will surely be helpful.
This post may contain affiliate links. Please see my full disclosure policy for details.
Ways to find extra money to go on more cruises
When I first started cruising, my goal was to cruise at least once a year. Since then we have been really fortunate to have cruised at least once a year, sometimes twice, and this year 3 times!
We realized if we could save some money on a few daily expenses, or things we just didn't need that much, could save a lot.
While saving money is great, we also looked for ways to add income to our household budget. If we thought our cruise vacations would cost approximately $5000, then we did looked for where we could cut out unnecessary expenses, as well as add revenue.
While there are many ways to save and earn more money, these are some of the ways that really did work for us and that we still use today.
These tips can work for you too, or you can use them as inspiration and personalize to your own life and the areas you may be spending.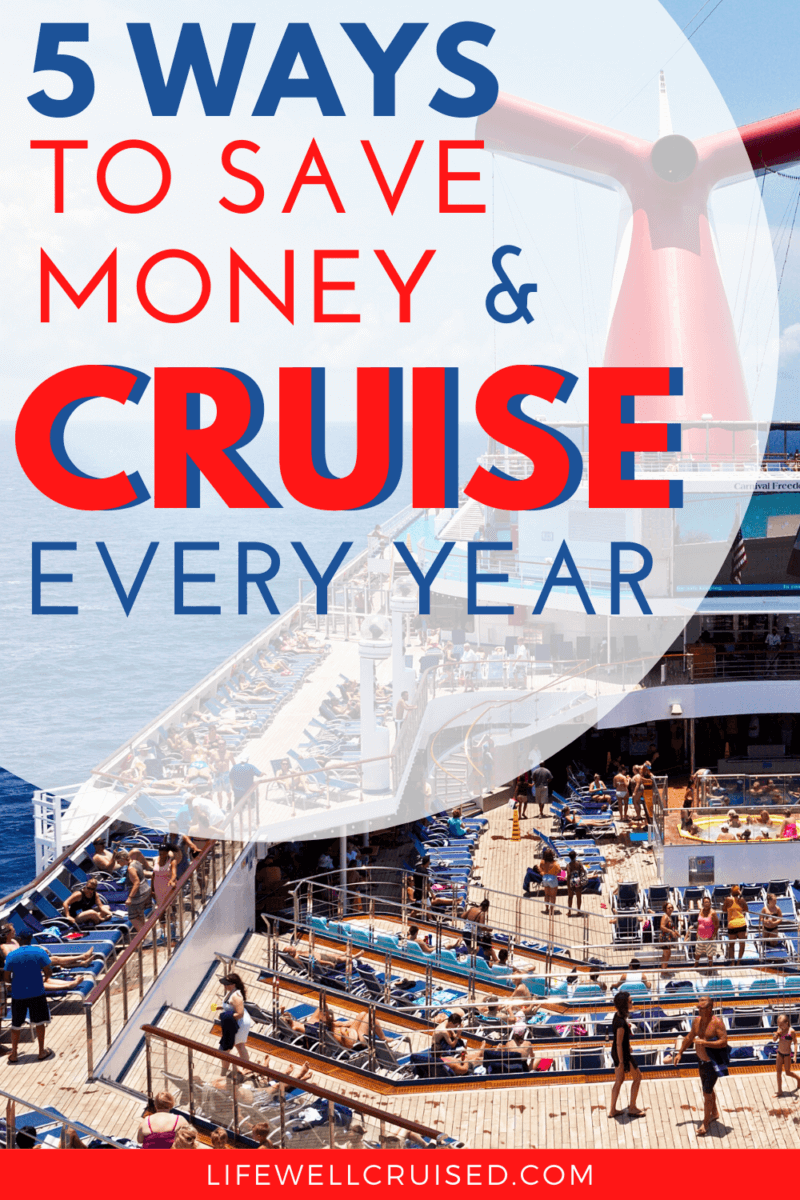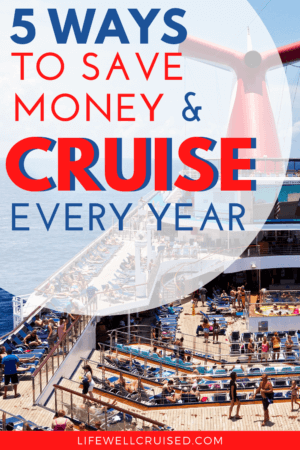 1. Limit going out to restaurants, especially fast food
When we started cruising, we made a commitment to ourselves. We loved cruising so much, and got so value out of this vacation, that we were willing to cut some unnecessary expenses in our lives.
By cooking and preparing more food at home, we were definitely able to save money – at least 75$ per week, and often more. That's a savings of over $3500 a year!
2. Sell items that you don't need anymore
We all have items lying around the house that we just don`t need anymore. Baby items, toys, furniture, children's clothes, brand-name items such handbags and accessories, home decor, kitchen items and more can all be sold on websites like Varage Sale, Ebay and Craig's List.
I try to regularly purge some unwanted but quality items and it becomes found money. It's pretty easy to make a couple hundred dollars a month with this alone.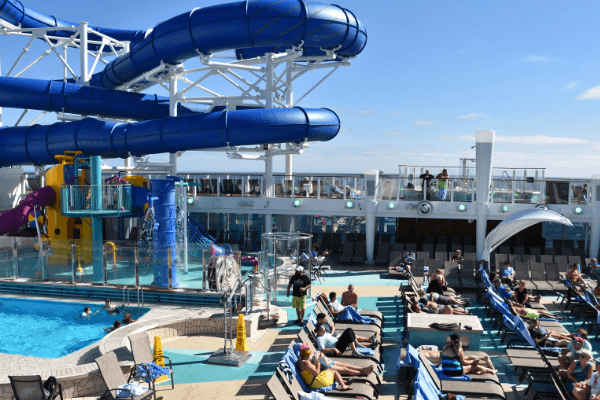 3. Take on a small side job to save some extra money
While it is important to save money, you should also look for ways to bring in a side-income. I did this a couple of years after we started cruising.
I actually found a side hustle as a part-time cruise consultant, which was completely out of my realm and profession. You can read a more about my story here.
Here are some ideas you may want to think about.
Are you a teacher that can you tutor students in math, science or a language? Tutors make 25-50$ an hour!
Can you babysit a few hours a week? It all adds up.
Do you love dogs? People are looking for dog-sitters and walkers and it's good money!
Can you turn your booking skills into a side business where you charge local businesses for a few hours of work each week or month? While you trade some time, you can turn your skills into extra cruise funds. Good trade off I think!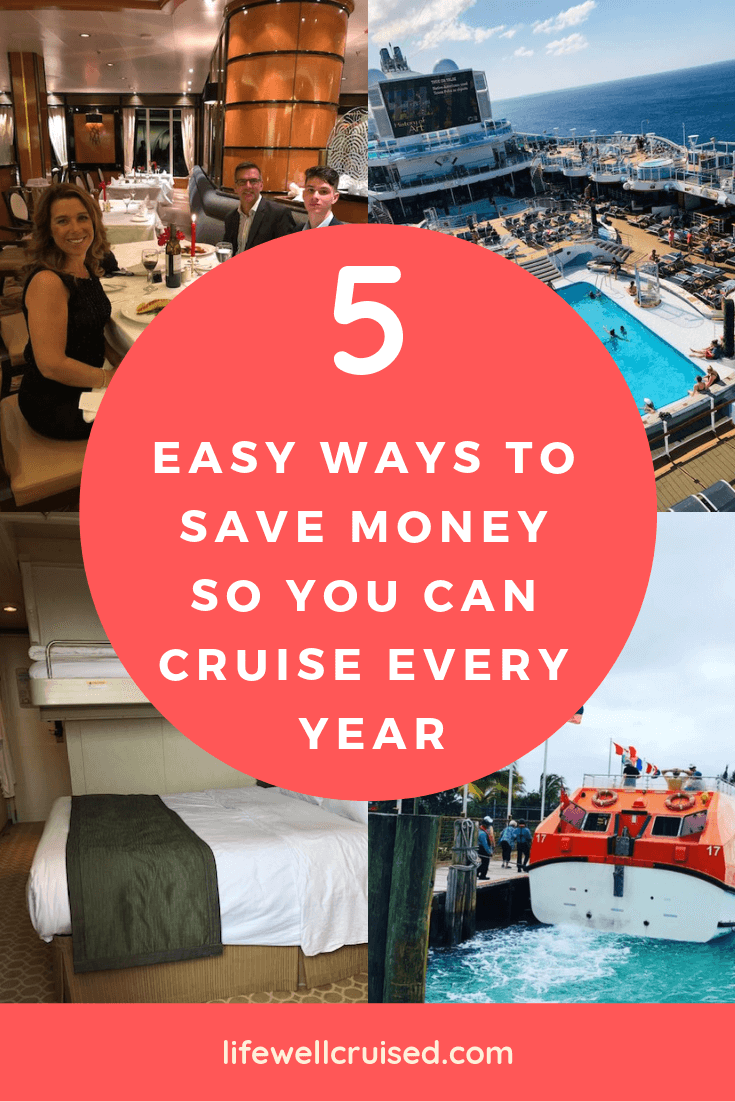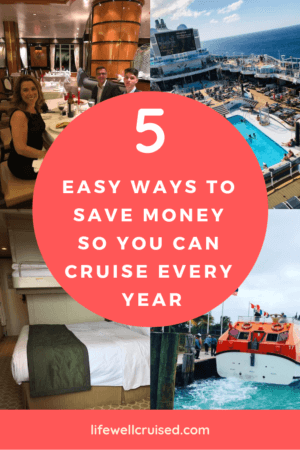 4. Do you use a cleaning lady or other services in your home that you could do without?
A couple of years ago, I cut my cleaning costs and decided I would pay myself instead. Actually, my husband and I both came to an agreement on this one, as I realistically couldn't do it on my own.
We committed to cleaning the house and both doing our part so that we could put a couple hundred dollars a month, back into our pocket. Doing your own chores like cleaning and lawn maintenance definitely save money!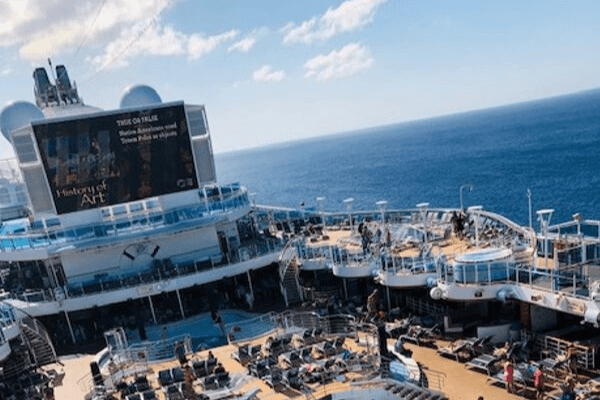 5. Stay out of the malls and reduce your shopping expenses
This now extends to online shopping. Seriously, how many times have we all bought items that we just don't need, especially of they are a good deal and on sale! I have found that if I try to stay out of the stores, even Walmart, I just don't spend.
It's surprising how much we can spend on things we can do without. Of course I do shop and buy nice things I want and like, but I try to be be less impulsive about it and this has saved me at least $200 a month.
Bonus – Cruise More Often for Less
You may also want to consider taking this course by Emma from Emma Cruises, on saving money on a cruise. It is full of information to help save money on cruises, and will pay for itself with the first cruise you book.
Here's the info if you want to check it out: How to Cruise for Less (course)
Here are some tips in this cruise hacks video, that can save you money, so you can take more cruises:
Popular and related posts:
20 Awesome Ways to Save on Your Family Cruise
15 Cruise Bloggers Reveal Their Best Cruise Tips
25 Cruise Packing Tips all Cruisers Need
30 Cruise Cabin Hacks Every Cruiser Needs to Know
15 Epic Tips First Time Cruisers Need to Know
Recap: 5 Ways to Save Money and Cruise More Often
These are all ways to save and cut expenses, and put that money towards your family or romantic cruise vacation. It may seem like a cruise is beyond your reach, but if you save some money elsewhere in your lives, it is something that you can do and afford.
You will also find that the experience and memories of your holiday will linger and become more meaningful than you could imagine, and you may just become a cruise addict, like me :-).
Have you found some creative ways to save money for your cruise vacation? Let me know your tips in the comments below.
Happy Cruising!!
Ilana xoxo
Let's connect:
Follow me on Facebook at Life Well Cruised
Follow me onYouTube at Life Well Cruised (Vlogs and cruise tips)
Follow me on Pinterest at Life Well Cruised
Follow me on Instagram at Life Well Cruised