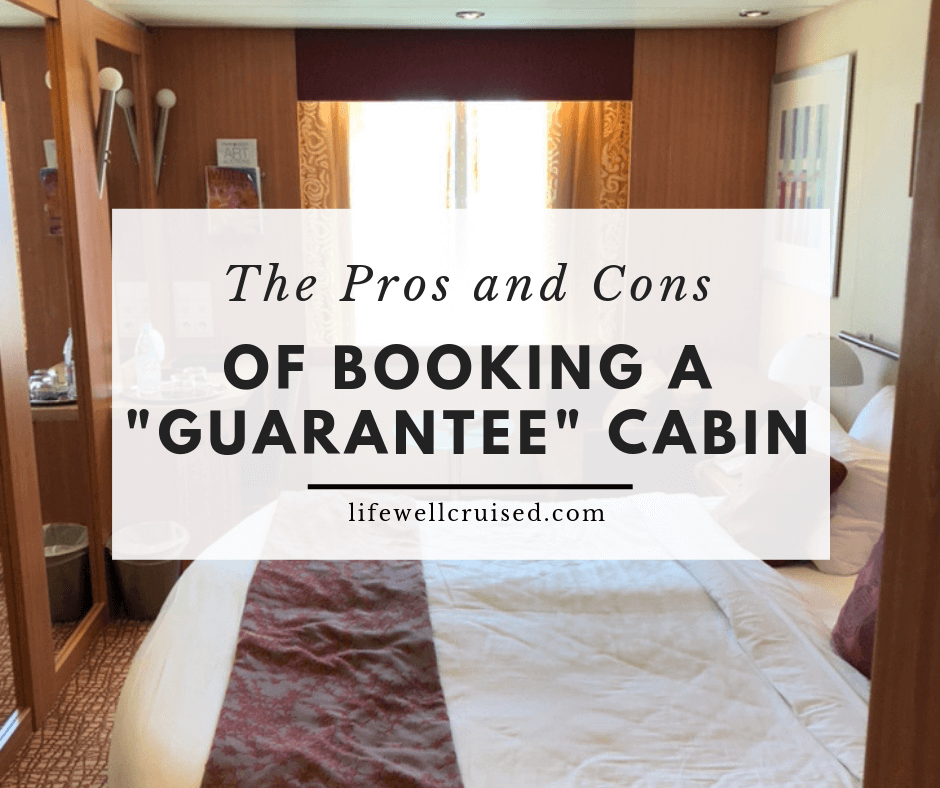 What does a Guarantee cabin mean, and is it good or bad?
Have you noticed that usually the lowest price on the cruise line's website is for a "guarantee" cabin? Maybe you had a price quote and the travel agent explained that the pricing is for a Guaranteed Cabin?
Perhaps you are wondering what that means and what the pros and cons of booking a guarantee stateroom really are.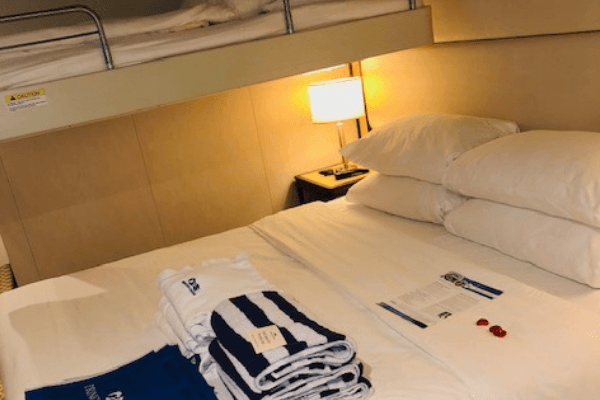 In simple terms, a Guarantee Cabin means that you are booking an unassigned cabin within a certain category of cabin. The cruise line "guarantees" to provide with a cabin in that category or higher.
As an example, let's say you book an Inside cabin, category Z – the cruise line will assign you a cabin in an Inside category Z or higher.
Does this mean you will get an upgrade? It's possible, although your upgrade may come in a bump up from Category Z inside to a Category F inside, which is essentially the same cabin and may or may not be in a better location on the ship.
I gave an example of an inside cabin, however the same principle applies to Ocean View, Balcony or Veranda cabins, and mini suites.
So, you may be wondering…
1. Why would anyone want these cabins?
2. What's in in for the cruise line?
Well, essentially the cruise line will usually sell this category of cabin a discounted rate, so for sure this is a benefit for passengers who want to save money.
On the flip side, the cruise line only has so many cabins to fill and sell, and yet they have an algorithm to know that not everyone who books will make it onto the ship. There may be cancellations a couple of months before sailing and even up to days before the sailing.
By selling "guarantee" cabins, the cruise line ensures that they are sailing at full capacity, which is their goal.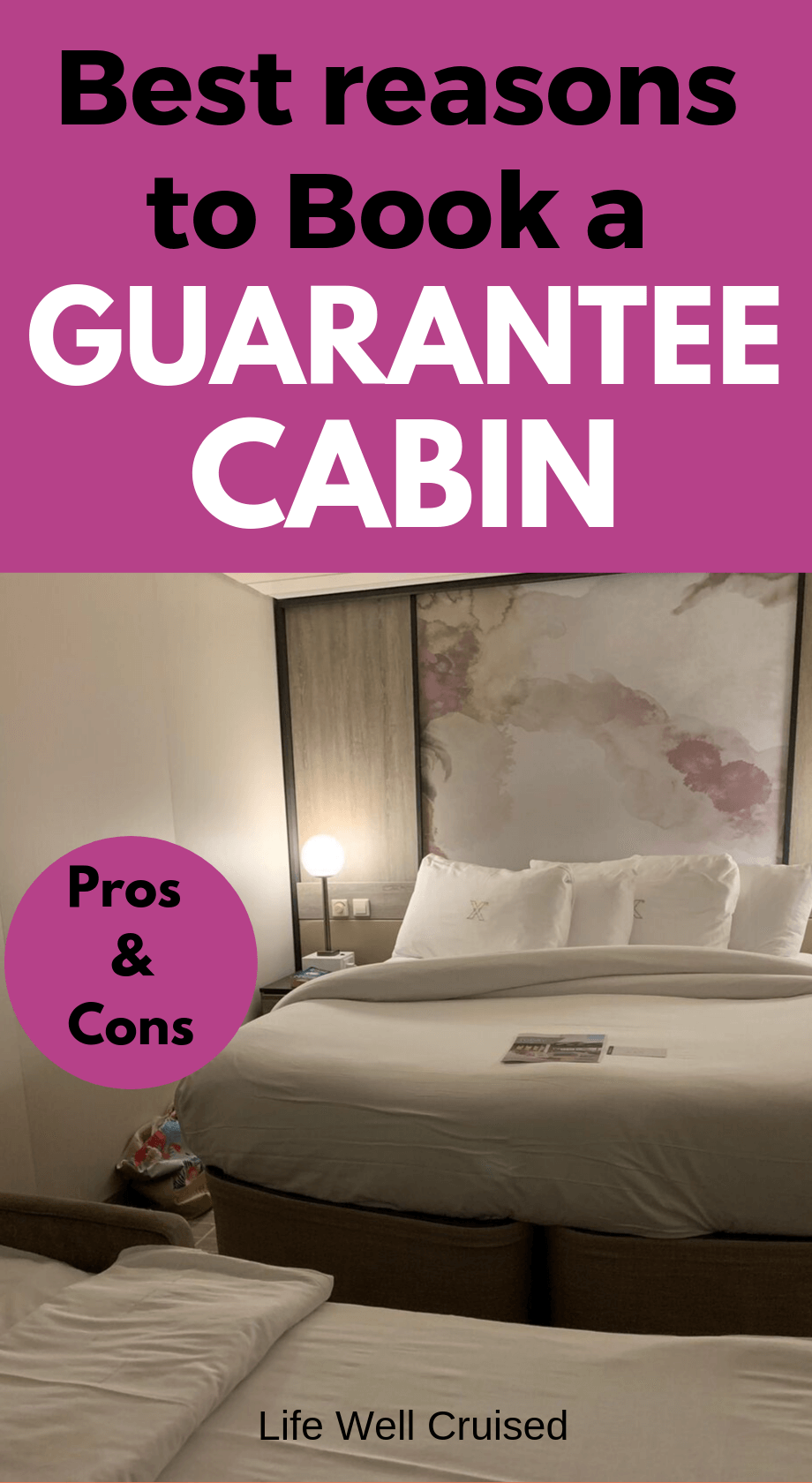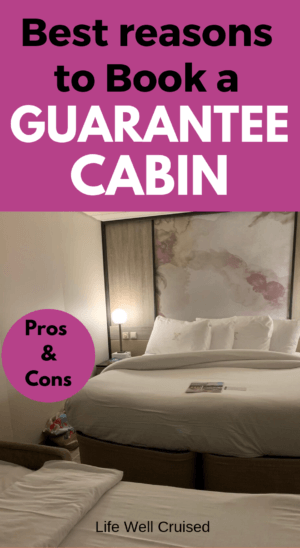 PROS AND CONS of Guarantee Cabins
So, what are the benefits of booking a Guarantee stateroom?
Discount – that's right, you can save anywhere from $50-$200 or more per person, depending on the sailing and category.
Upgrade – It is possible that you will pay for the lowest category in your Cabin choice (ie. inside, OV, balcony, etc.) and you will be upgraded a few categories, and possible to the next tier.
Getting a Cabin – Sometimes a ship is pretty full, and these are the only cabins available. In essence its actually virtually sold out, but the cruise line will offer some guarantee cabins to ensure that "there is a head in very bed"(lol, I just like that one!).
However, I don't want you to think that its all sunshine and roses. There are some things you should be aware of if you are considering booking a Guarantee cabin.
Here are the disadvantages of having a guarantee cabin
Cabin location – You will not know where your cabin is located until it is assigned by the cruise line.
Cabin choice – You cabin category and location is completely at the discretion of the cruise line. You may get a balcony, for instance, however it may be obstructed by a lifeboat or something else (like the one below).
Cabin assignment – Your cabin may be assigned at any time, and in some cases you will not know your cabin until you are boarding the ship.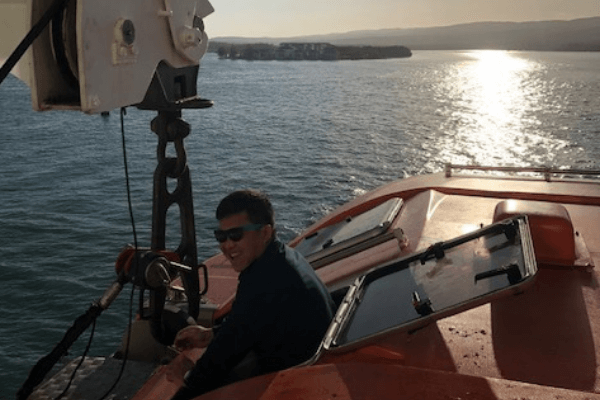 So what does this mean? Should you book a guarantee cabin?
Basically if you know that you will be unhappy in certain areas of the ship or on certain decks, you should NOT book a Guaranteed cabin.
If you think you may be sensitive to the motion of the ship at any time, the best cabin location for you is Mid-Ship or Mid-Aft (back). If you will be frustrated not knowing your cabin ad it will cause you some pre-cruise anxiety, it is not worth it!
The cabin above was mine, and being honest the price was just a bit higher than an inside and for me this was a good value. However, if I really wanted to clear, unobstructed balcony view, I sure would have been dissapointed!
However, if you feel pretty comfortable that you will be happy no matter where you are on the ship, and that the trade off was a cheaper cruise fare, then go for it! This is especially true for those who are repeat cruisers as you already know what to expect (as I did).
This is a choice you will have to make as there is no clear good or bad in this case. It's just a personal decision.
That said, if you are first time cruiser, I wouldn't suggest this. You're already spending your hard earned vacation dollars and picking your cabin so that you can ensure your best cruise experience just makes good sense.
I personally have sailed in Guarantee cabins when the price was right. However, I have done so knowing that if I am assigned anything other that the lowest category I booked, I'm like "Woohoo!".
I should mention that I've (sadly) never been upgraded to a higher tier of cabin, for instance from Ocean View to Balcony.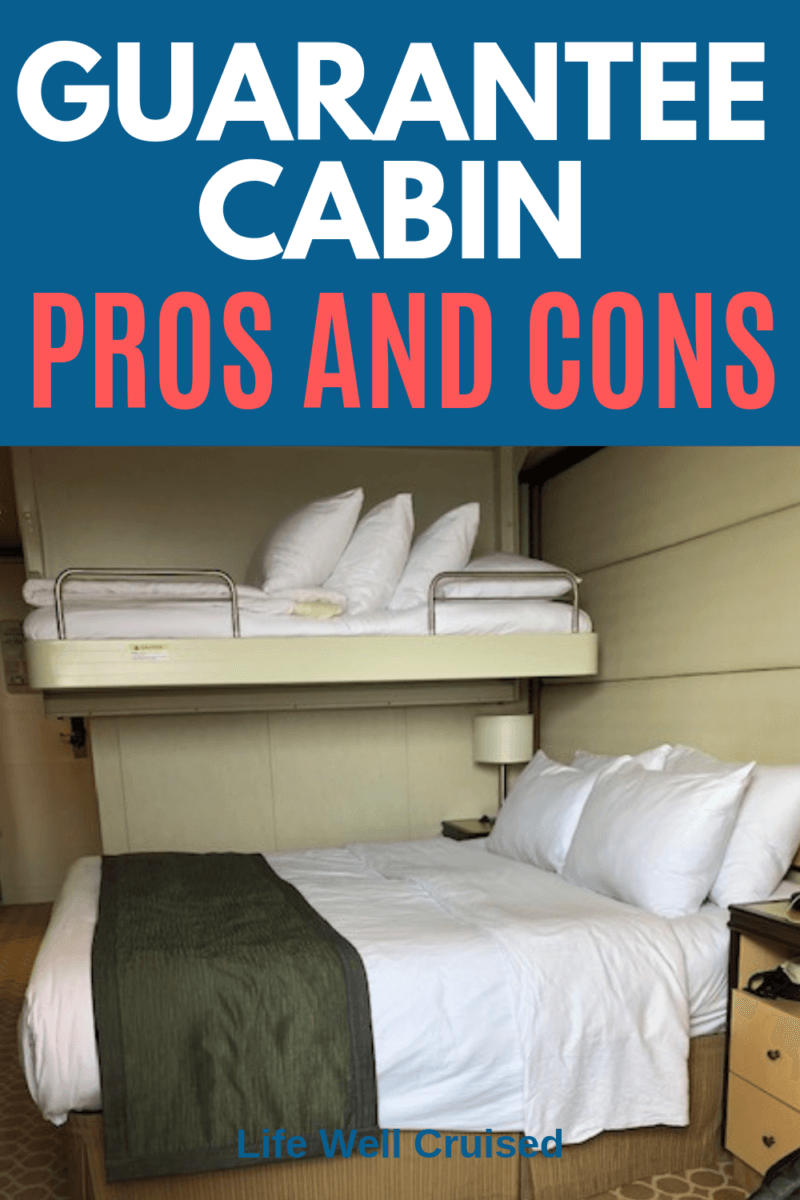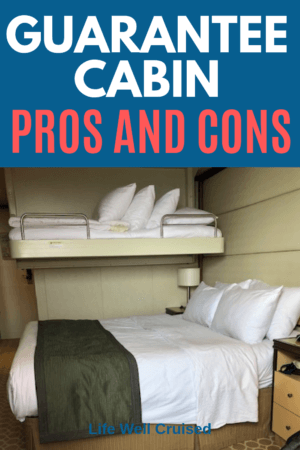 Have you ever booked a Guarantee cabin? Would you do it again? Please shoot me any questions or comments below.
Happy Cruising!
Ilana xoxo
Recommended posts:
30 Cruise Cabin Hacks Every Cruiser Needs to Know
20 Cruise Packing Tips all Cruisers Need
31 Cruise First Aid Kit Essentials You Need to Have