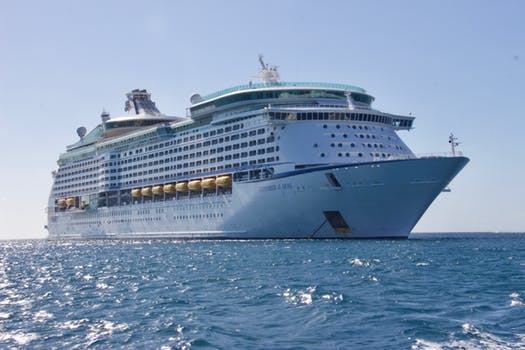 If you haven't cruised yet, you may be wondering why you should book a cruise
Do you have friends that have cruised recently and are raving about it? Maybe some family members did a holiday cruise and loved it?!
It may seem like these days, a lot of people are cruising.
Caribbean cruises, Mediterranean cruises, Alaska cruises… there are so many great options!
Whether you're thinking about a romantic cruise or a fun family vacation, there is a cruise ship for everyone!
In this post, we'll go over the reasons that so many people love cruising, and why it might just be the vacation that you've always wanted!
Here are 10 Reasons that you Should Book a Cruise
1.You want a vacation that EVERYONE will enjoy
This is the number 1 reason to book a cruise. There is simply something for everyone!
A romantic getaway cruise with dinners for two, evening shows and watching the sunrise together? Yup
Family time by the pool and water slides, followed by Mom and Dad alone time while the kids go to the super amazing kids club. Sounds pretty good!
Perhaps your family is looking for a way to celebrate a milestone anniversary?
Our family did an amazing 50th anniversary celebration on the Crown Princess a couple of years ago and it was wonderful! Truly everyone had a great time on our multi-generational cruise!
2. You can discover and explore new places together
Drift snorkeling In Belize, swimming with stingrays in Grand Cayman, 4×4 tours in Aruba. Maritime museums, Mayan Ruins, historical walking tours, culinary excursions. Shopping.
Truly, there is so much that can be planned. You can book an excursion with your cruise line and even research it in advance and book online. Alternatively, you choose to book an excursion with a private vendor or even DIY to the local beach. The choice is yours.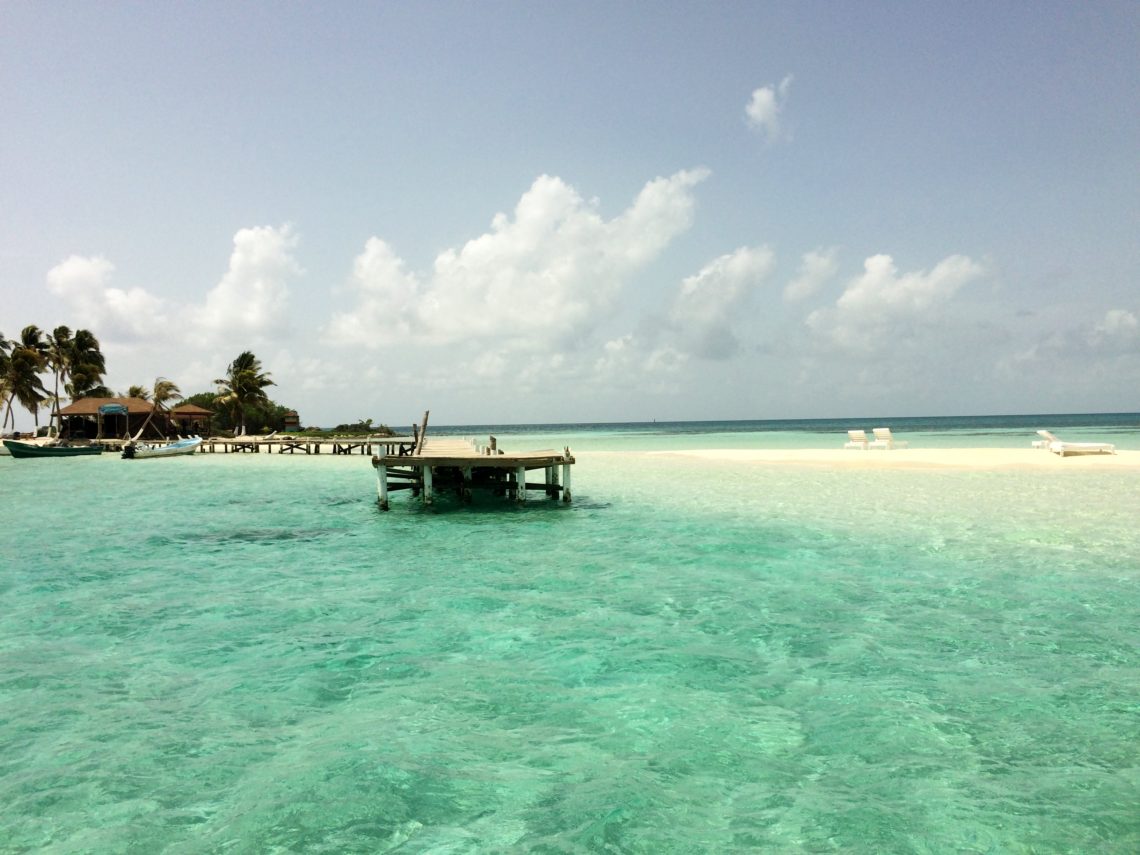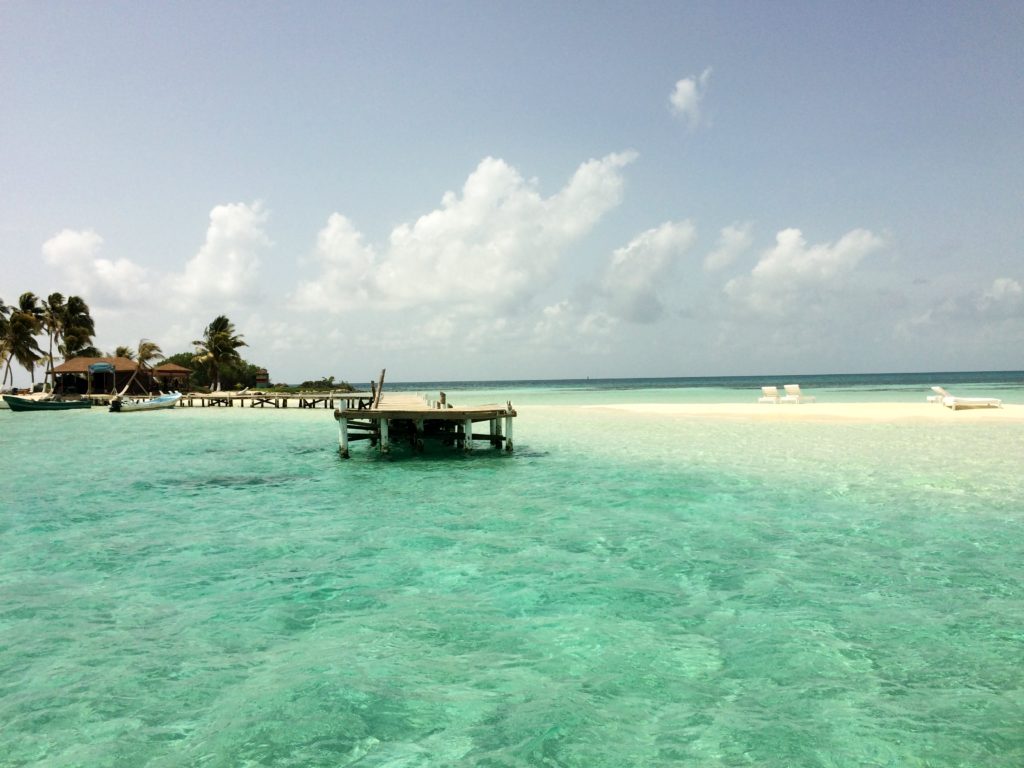 3. Vacations are good for the soul
It's true. Vacations are anchoring memries (no pun intended) for couples and families. They provide a meaningful point in the timeline of life. A cherished memory. Cruises in particular tend to have positive feelings attached to them. Please keep reading for more on why that is.
4. Cruising is easy
When you are on the ship, your meals are included and there are many choices even within one diningroom or buffet. I cannot tell you how much this means to me.
On a land vacation it seems we always disagree on which restaurant to go to. Then someone is inevitably disappointed with their meal.
You also don't have to stress over which activity to do that day that everyone will enjoy. The fact is, everyone can do something different for part of the day and meet up later with a story to tell!
Who wants to try zip-lining or a ropes course? Who wants to go to the spa? Who wants to check out the zumba class or line dance lessons? Who is playing bingo? Who would like to learn something new like watercolor painting? Who would like to read a book by the pool? You get the picture.
5. Cruising is a great value
Once you factor in all that comes included with your cruise, you will probably be super impressed with how far your hard earned vacation dollars are taking you! Great dining, entertainment, 4-5 star accommodations, a fitness center, twice a day cabin service, transportation to incredible cities and ports. It's really amazing!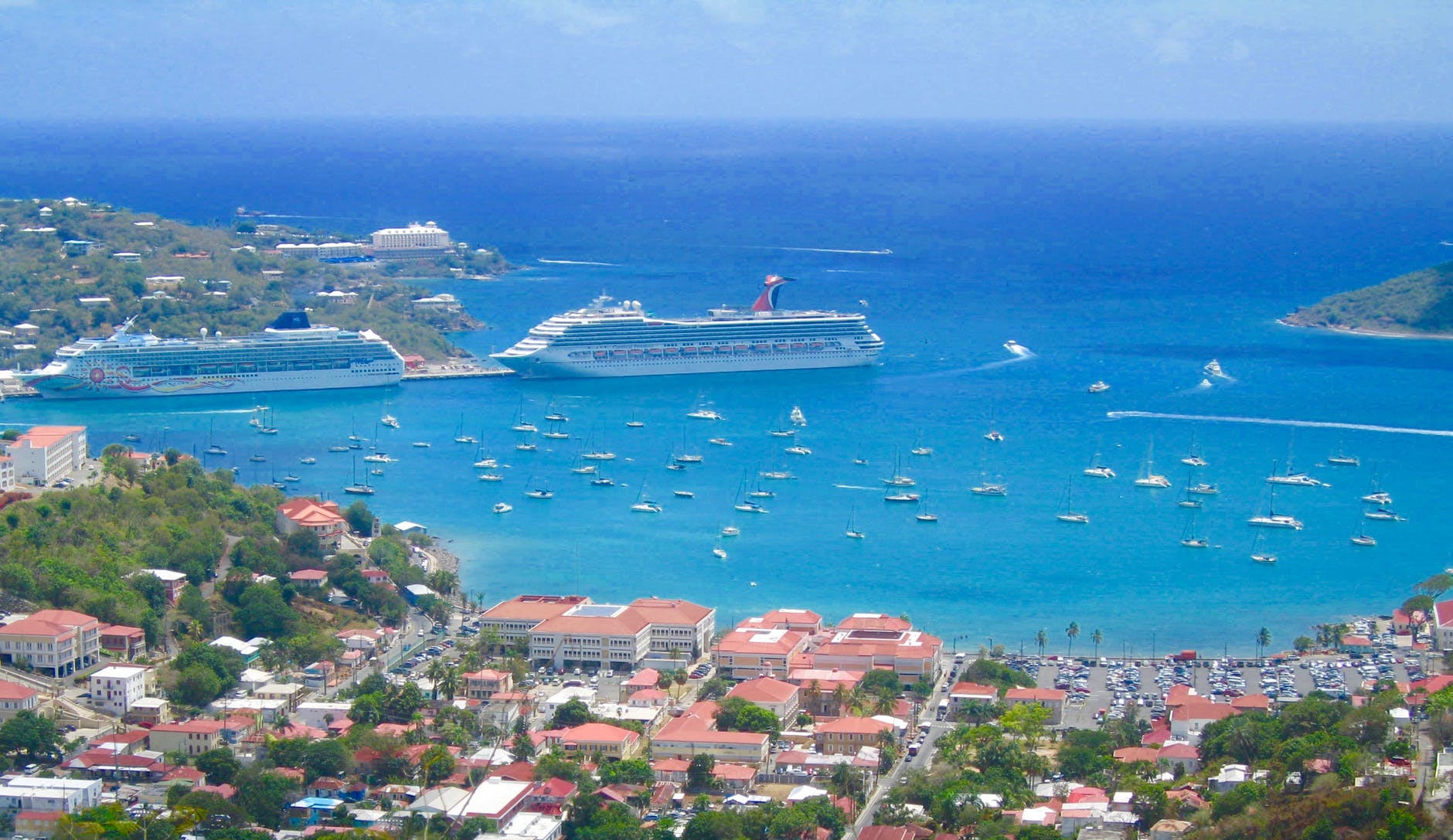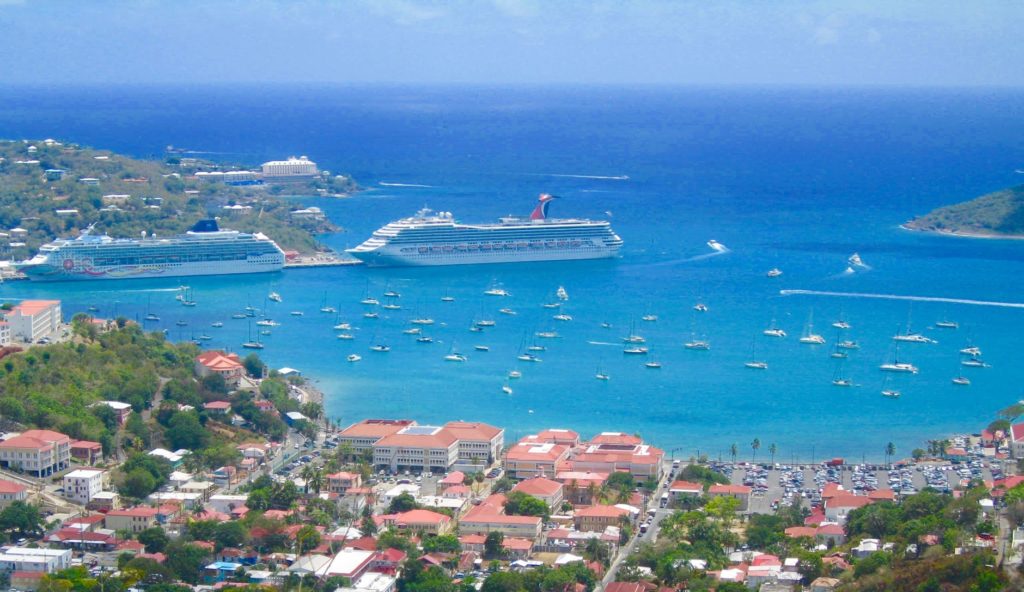 6. You'll never go hungry
Cruise lines offer really good food at both a main dining room as well as a buffet, like all day! As well, you have several casual places to eat like pizzerias, cafes, sandwich and salad shops, pub style food and poolside grills and more that are also included!
Of course you can also go to more intimate and upscale specialty restaurants for a reasonable extra fee – but look how much is without an extra charge. Many cruise lines even include free room service, which for me is the ultimate luxury!
7. Here We Are Now, Entertain Us
High quality Broadway style shows, skating shows, acrobatic shows, comedians and more are all included in your cruise fare. As well, you can see Movies on a big screen underneath the stars on the pool deck or catch a hilarious game show hosted by the Cruise Line's entertainment staff.
When one of my client's came back from his cruise, he told me that he and his wife calculated how much they would have spent on similar shows in Las Vegas. They maintain that cruising was their absolute least expensive vacation, when they factored in all the quality inclusions.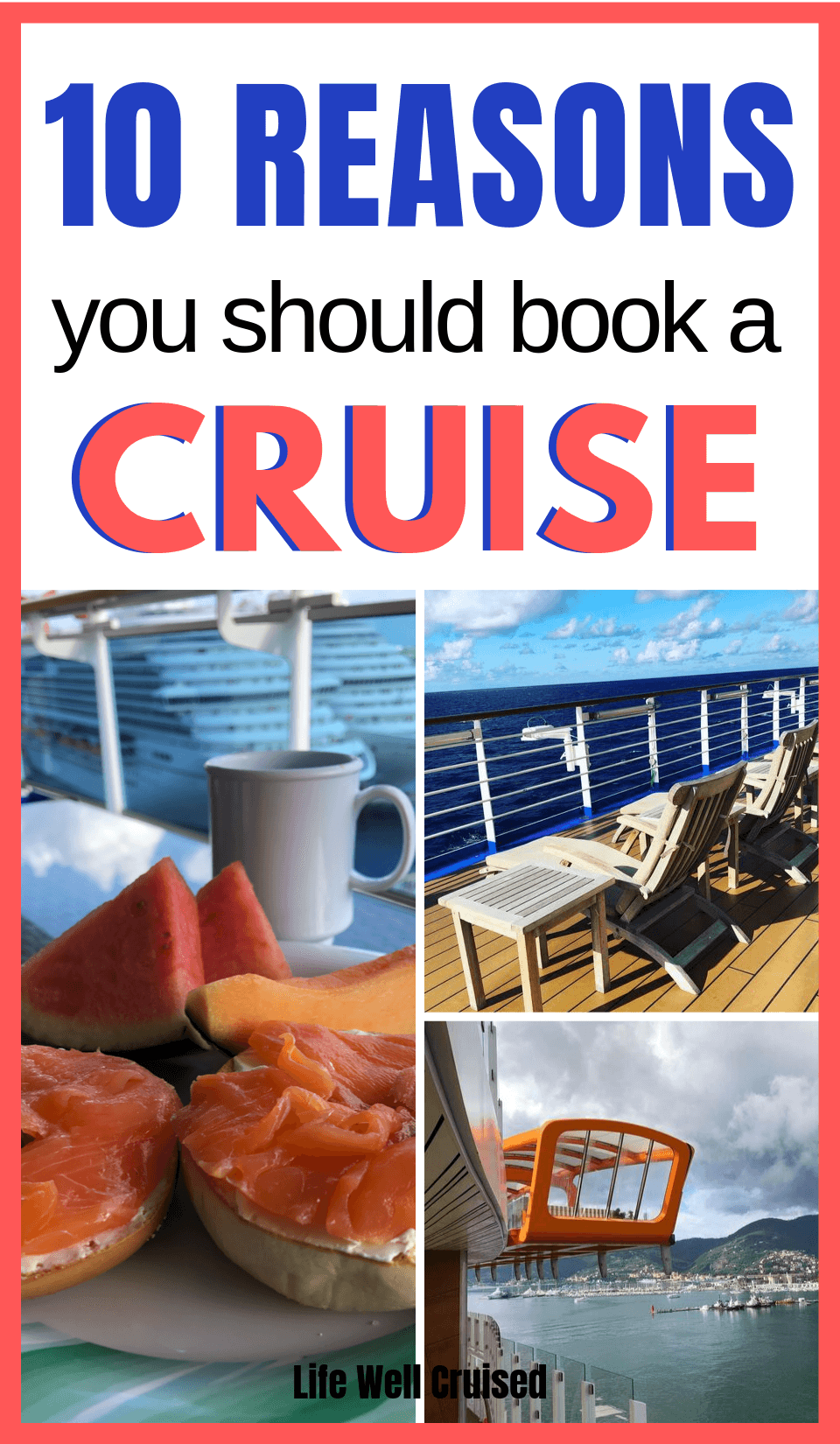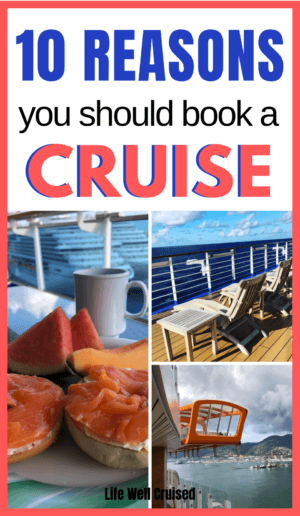 8. Vacation for Mom and Dad
Most cruise lines have an excellent kid's program. On my first family cruise with Royal Caribbean I was so impressed to find that the kid's club staff were highly educated in Early Childhood or Recreation programs. You can expect engaging, well run activities in a fun and comfortable environment for your little ones or even teens. They'll have so much fun, they'll never want to leave!
9. Variety is the Spice of Life
Imagine waking up to different scenery each and every day of your vacation. Whether its watching the calm waters and possibly catching a sighting of whales, dolphins or flying fish (which I have!!) or seeing an island paradise waiting for you as you dock, each day will be special and unique. I love that each port has it's own flavor and landscape. Transportation to each island or city is included in your trip, what could be better?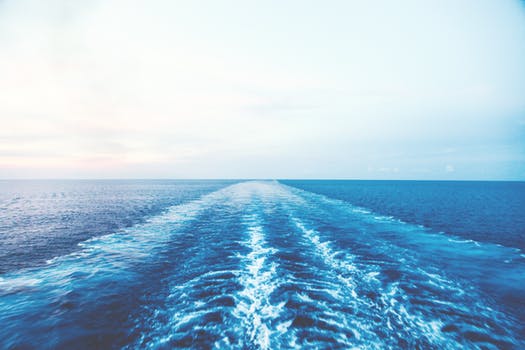 10. Relax, relax, relax…
Even though you will have the time of your life and you will never be bored, there is something about being at sea that is truly calming. You cannot help but feeling at ease and relaxed on a cruise.
Some say they sleep better on a cruise than they do in their own homes. Is it the slight sway of the ship lulling you to bed at night? I'm not sure, but I know I'm never more rested than during and after a cruise vacation!
One of my favorite things to do as our cruise begins, is to watch the ship leave the shore and see land become father away. As we stare into the wake of the ship, we envision the stresses of life being left on land. The time to reconnect with our loved ones and ourselves is ahead. What a wonderful feeling!
If you're a seasoned cruiser, what are your reasons to keep cruising? If you haven't booked yet, why not? I would love to hear!
Thanks for any comments that you have. I love reading them so please do let me know your thoughts.
Ilana xoxo
Most popular posts:
15 Cruise Embarkation Day Tips Straight from the Pros
Regal Princess Cruise Review – A Back to Back Holiday Sailing
30 Cruise Cabin Hacks Every Cruiser Needs to Know