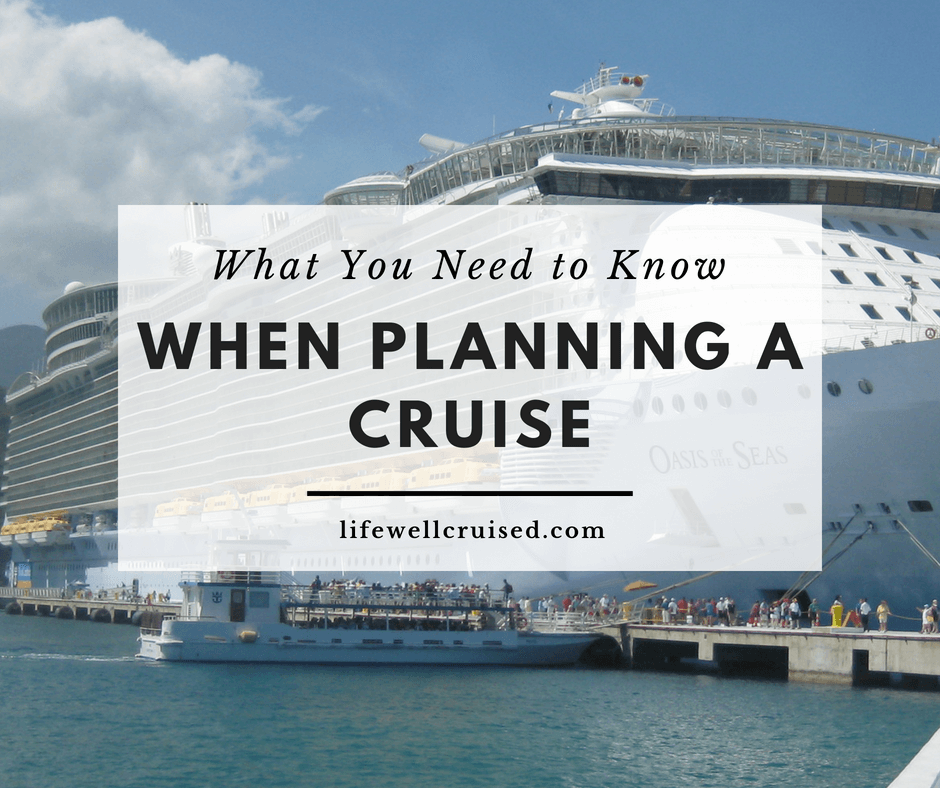 If you've starting planning a cruise, you're probably realizing that there's a lot involved. Which cruise ship to take? What cruise itinerary to choose? Cabin choices, pricing, perks and promos – oh my! Cruise planning can be confusing for sure.
To help you plan your cruise, I've compiled some of the most Frequently Asked Questions about cruises – and the answers of course.
Cruising F.A.Q's – What to know when you are planning a cruise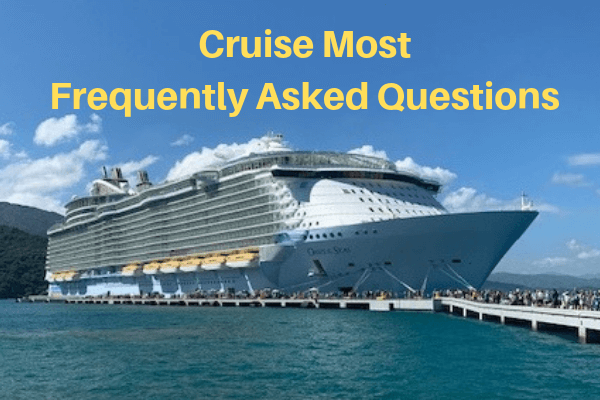 This post may contain affiliate links. Please see my full disclosure policy for details.
1. What is the best cruise line?
As a cruise consultant, this is the number 1 question that I am asked both at the office, and (especially) when I am in social situations. "What is the very best cruise line?"
The truth, is that what people really want to know is, what is the best cruise for me?
The reality is that this very personal and it really depends what you are hoping for, as you are planning a cruise vacation. There are luxury cruise lines that are technically the "best", but this may not be what you are looking for, especially if you are a first time cruiser.
So what should you look for as you are planning a cruise?
If you are taking a family cruise or love to be very active, think Royal Caribbean, Norwegian Cruise Lines and Carnival. Perhaps you are planning a couples cruise and one that is more geared towards relaxing. In that case try Celebrity Cruises, Princess Cruises or Holland America. Maybe you dream of white glove service, afternoon tea, ballrooms and dressing every night, think Cunard.
However, as you are thinking about and planning a cruise, take all advice (including mine) with a grain of salt. There are a lot of cross-overs with all the cruise lines and many experienced cruisers will tell you that there are more similarities between the cruise lines than differences. We have had some of our best family cruises on Princess and Celebrity. We also had our first couples cruise on Royal Caribbean. Take a look at the ship you are thinking of, read some reviews and go for it!
2. Will I get seasick on a cruise?
Most cruise ships nowadays are so big and are built with stabilizers that it is not likely. However, it is possible and there are times when you may feel the ship move more than others. A crew member once reminded me with a touch of tongue and cheek, "that's just the motion of the ocean", and he was right ;-)!
Be prepared to prevent seasickness with a Sea-band (amazon link )
or motion sickness patches (amazon)
if you tend to get motion sickness at home. You can also bring some Dramamine
or Bonine
.
Recently, I've discovered ginger candies
which is available at the health store as well as on amazon, and that has been our go-to. I like that it leaves no grogginess and just takes away any queasiness.
Pro Tip: Crew members swear by green apples. Yes, green apples…
A short anecdote: When my husband felt a bit queasy as we sailed from New York to the Caribbean one time, this was a crew members suggestion. He told him to go out onto an open deck (like the pool deck) and eat a green apple, even if he wasn't hungry. Yes it worked! Now when we sail we always grab a couple of green apples from the buffet and keep them in our cabin, just in case.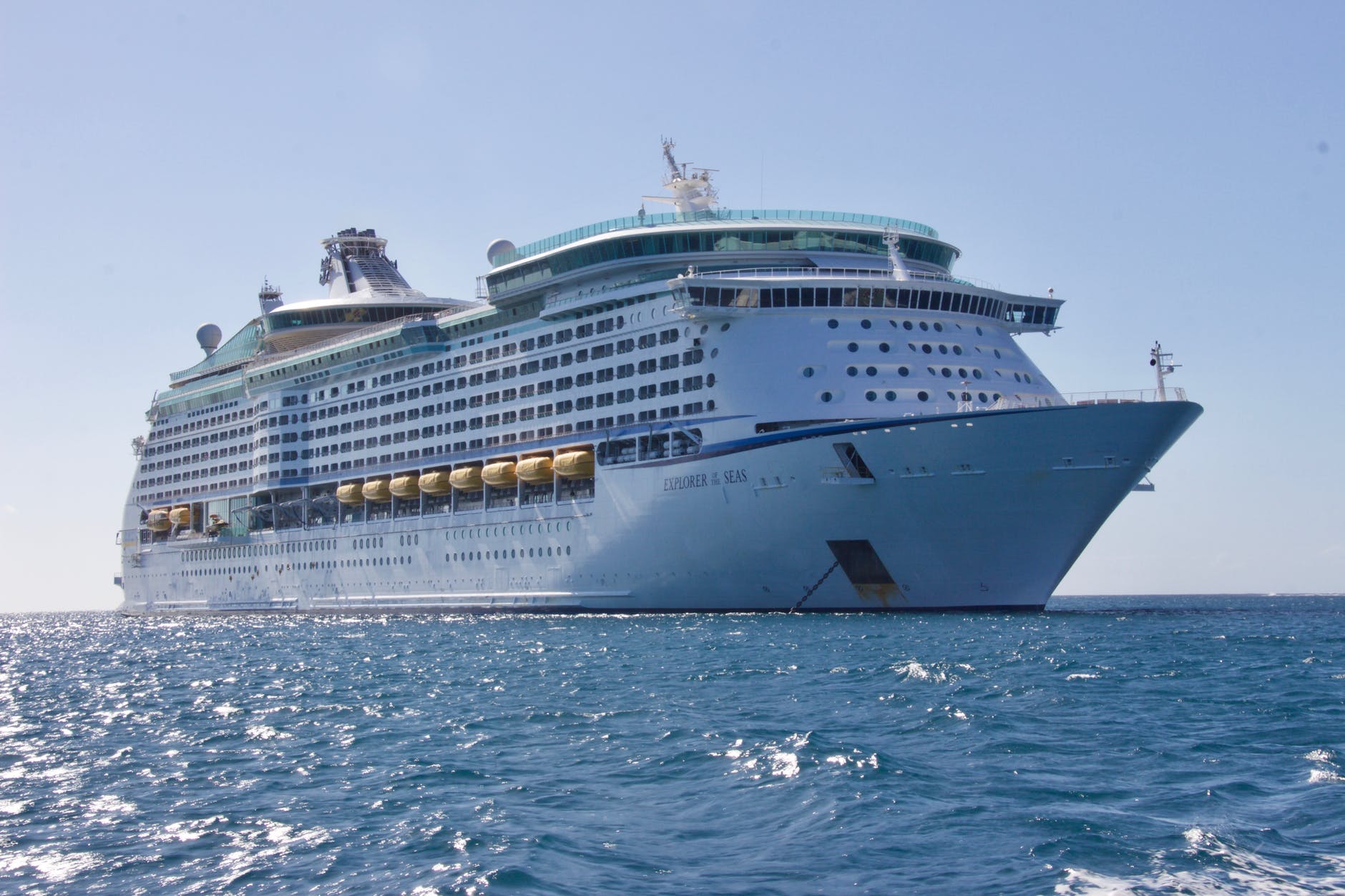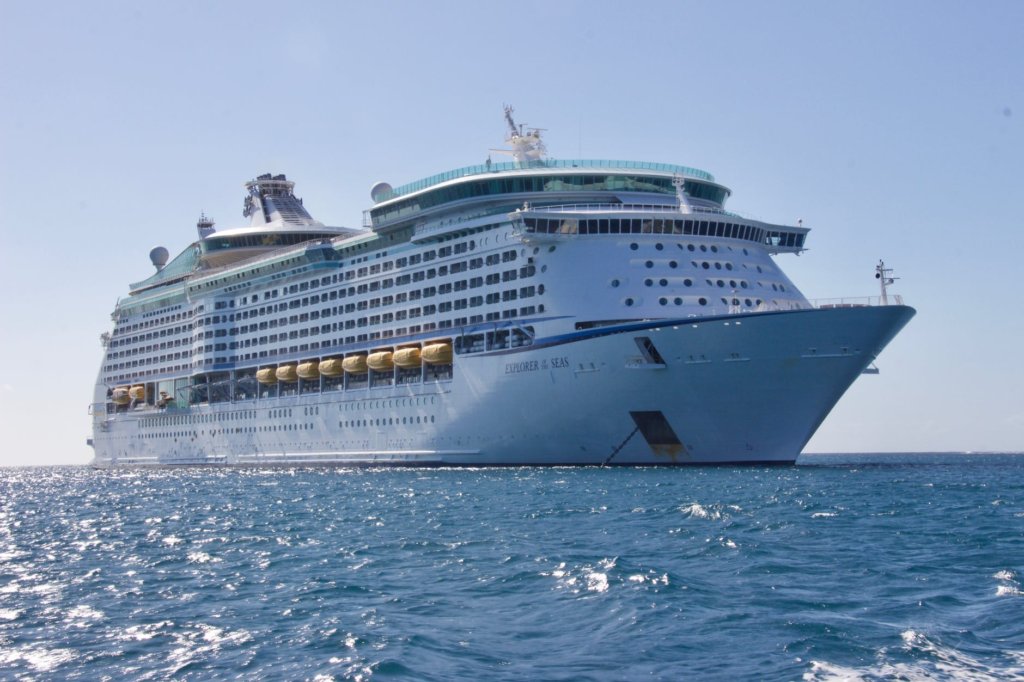 3. Are cruises all inclusive?
As people are planning a cruise, this can often be a surprise. So much is included in a cruise, but they are not all inclusive. So what is included and what is an extra?
Your food in a main dining room, buffet and most casual venues (like a cafe or pizzeria) are included. Some cruise lines also include complimentary room service, which is my fave on occasion! Others will have an extra charge. Every cruise line has optional specialty restaurants that are not included with your cruise fare.
A lot of basic drinks are included such as filtered water, some juices, milk, coffee and tea. Soft drinks, alcoholic beverages and the "fancy" coffees are extra.
Tip: When you are in the process of planning a cruise, consider your needs an likes and consider purchasing beverage packages which are available.
Finally, amazing entertainment is included – meaning comedians, production shows, audience participation games-shows and more. There may be movies on board on a big screen, lectures and dance classes. The use of the fitness center and some group classes are included as well. If you have kids, you'll be pleased to know that the kid's club is included, although there may be a charge after certain hours.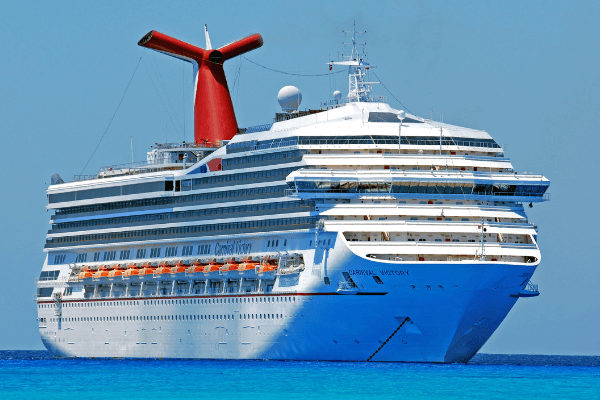 4. Are there any additional expenses on a cruise I should be aware of?
1. Gratuities: Be prepared that gratuities are not included. Cruise lines now charge an amount per person, per day and charge it to your account on your cruise. When you are on your cruise, you will not need to tip servers in the dining room or your cabin steward who will clean your room (twice a day, yay!!).
2. Spa Services: There are some services not included but that may be well worth it to you, such as the Spa or Beauty salon. Yes you can book a couples massage or treat yourself with a pedicure, however do be aware that the prices will be higher than you likely pay at home.
3. Shore Excursions: You may also want to purchase Shore Excursions, which are planned and organized day trips for your port days. You may choose to book with the cruise line, on your own or online, or simply take a cab to a local beach. The choice is yours.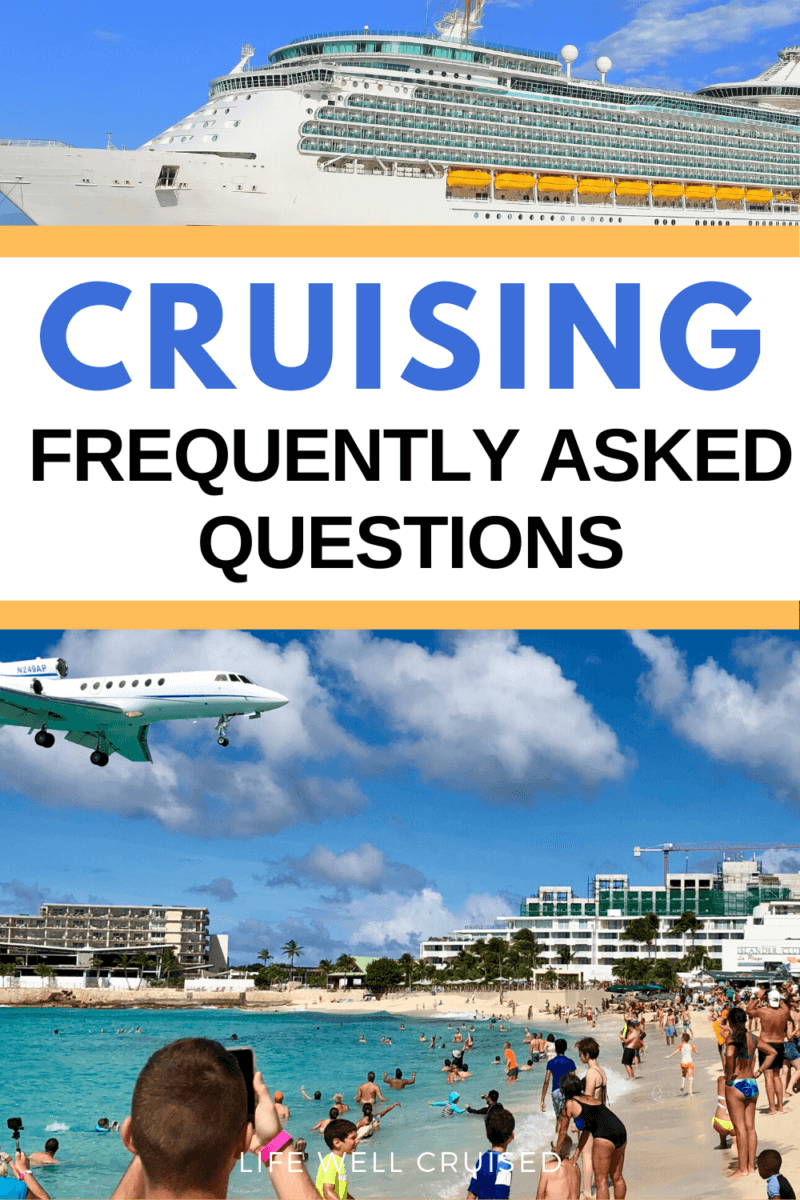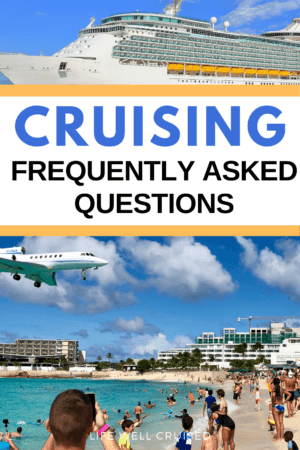 5.Can I bring booze on board?
The answer is to check your cruise line's policy. Many allow you to bring a couple of bottles of wine, although there may be corkage fees. Do people sneak alcohol on in a variety of ways? Yes, some do and I will leave that up to you. However, you may have more enjoyment on your cruise, and a better quality of drinks, by simply opting to purchase a beverage package on board. Different cruise lines have different options, so do check with your individual cruise line.
6.Which type of cruise cabin should I book?
Choosing what cabin will work best for you can be a dilemma for a first-time cruiser. Some friends will recommend that you MUST get a balcony. Others will tell you to save your money and book the least expensive cabin, which is usually an interior. A suite? Oceanview?
Here are some things to think about to help you make a decision.
1. Are you on a budget?
If you're traveling on a budget, consider if an inside cabin can work for you. These cabins are generally small and there's no window, so you will not have natural light. If you think you are claustrophobic this isn't for you. However, the compact space is still well designed and comfortable.
Plus, there are some benefits to an inside cabin. Many cruisers report sleeping great in interior cabins as they are dark. As well, since you'll save by booking an inside cabin, you can use the money to enjoy shore excursions, drinks and more.
2. Is more space/luxury important to you?
Firstly, I will say, if you can afford a balcony, make that your first option. There is nothing like waking up and sitting on your private balcony with a fresh coffee. Perhaps after a busy day at the pool, you'll want to unwind with a book all on your own and watch the sea go by. This little piece of ship real estate is all yours for the cruise and you can make the most of it.
3. How about a sea view?
A good compromise may be a large window view. Many cruise lines now have gone away from port holes, and instead have nice large windows. We've had ocean-views that surprised us in how they were spacious and nice and light during the day.
However, the truth is that you will enjoy the ship itself the same way if you are in an interior cabin, ocean view, balcony or suite. The service, dining and entertainment will all be fabulous either way (although in fairness it will be that much better in a suite, but that's for a another time).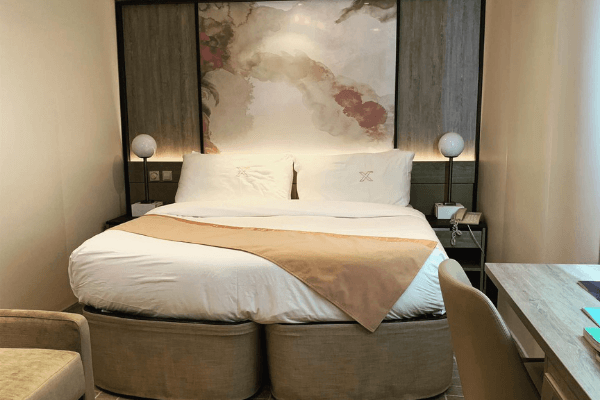 7. What cabin location is best?
There are so many choices and cabin categories, and I totally understand how confusing this can be as you are planning a cruise. So, here's my best advice. Try to get a mid-ship cabin or as a second option, a mid-aft or aft cabin (back of ship). These cabins are less likely to be affected should you encounter and rougher seas. Do try to avoid the most forward section.
The middle decks are the most sought after, as they offer the most stability and convenience as they are about halfway from the top decks (pools) and lower decks (dining and shows). However, I have cruised in cabins on deck 2 and 3 and they were very stable and I had no issues at all. Keep in mind that ocean view cabins are generally on the lowest decks.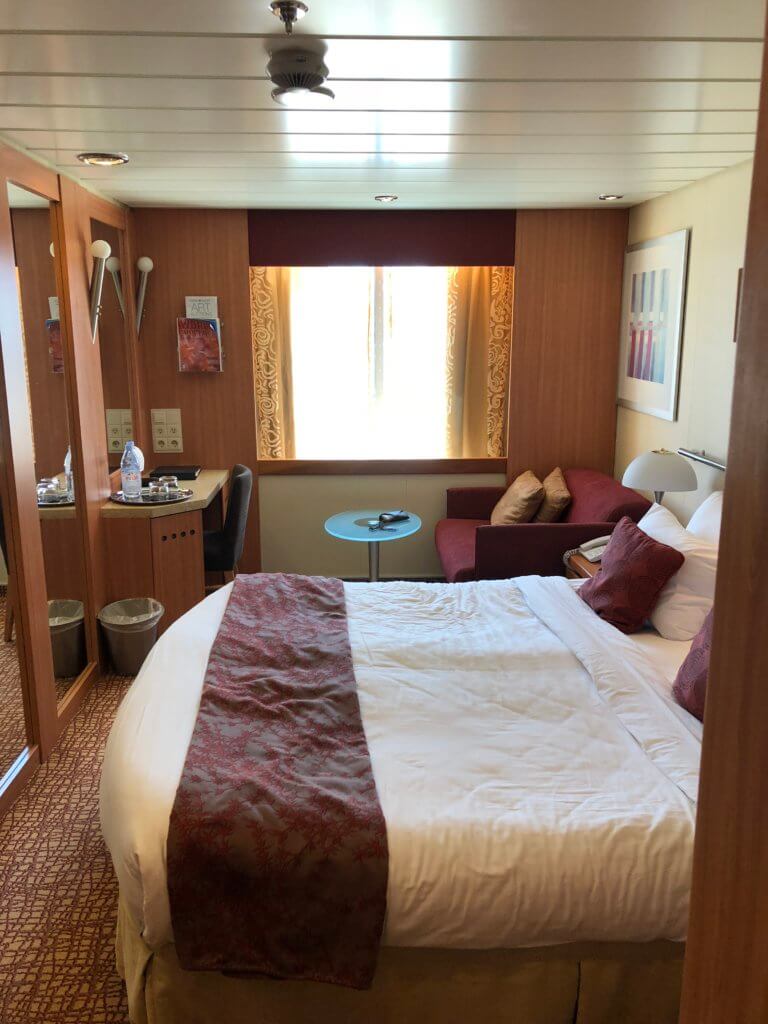 8. When should you book my cruise?
Although many things have changed in the cruising world over the years, this remains constant. If you are planning a cruise, book as early as possible for the best prices and cabin choice, as well as promotions like extra on board credits or free gratuities.
What if the price goes down you ask? Cruise lines and many travel agents will honor the lower price right up until the final payment date. So, if you book a year in advance, and then the price goes down in 5 months, simply call your travel agent or cruise line and ask for them to lower your cruise fare or opt to upgrade your cabin. Keep in mind that if you had some extras, they may be lost when you have your fare lowered, so you do need to calculate the value of each promotion.
Pro tip: If you wait until a few months or even a few weeks before your cruise to book, you risk that the cruise is higher in price or that you can't get a cabin or cabins to accommodate your party. If this is your first cruise, you'll want to try to get those coveted mid-ship cabins, so this will be important for you!
9. What if I have an allergy or food restriction?
Cruiselines are great to deal with if you have an allergy or medical condition that requires a food restriction. They take it very seriously and will take measures to accommodate you. Gluten free menus and kosher options may also be available, however you must check with the cruiseline to see what is available in advance. In some cases food is brought on to accommodate and not made onboard, so this is very important.
If you are booking directly with the cruiseline or with a travel agent, have them note this on your booking. There may be some follow up instructions like emailing a certain department. Be prepared to meet with the Maitre'D once onboard to go over menu and food options.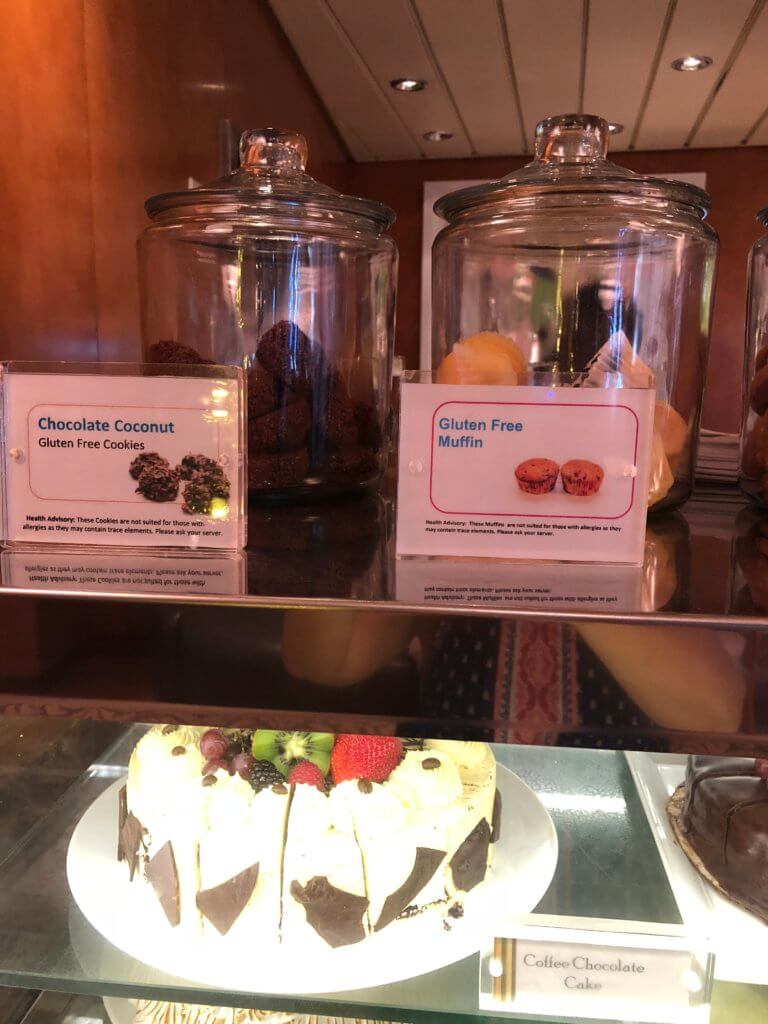 10. Do I need to bring towels or extra hangers on my cruise?
No and no. I see this asked so often of Facebook groups and on message boards. Towels are provided on the pool deck or in your cabin, right from the first day of your cruise. You can even take them off with you for beach activities on port days, so please do not take up room in your luggage with your own towels from home.
Hangers will also be provided. However, I get the concern that there may not be enough in your cabin, because that can be true. I like to hang as much as I can (reduces wrinkling), so each and every cruise that I go on, I have a routine. We introduce ourselves to our cabin steward and ask right away for him to bring lots of extra hangers when he has a moment later in the day. I can tell you that your cabin steward will be happy oblige these small requests.
11.Can I bring an iron or clothes steamer?
No, unfortunately you cannot bring these items as they can be fire hazards, which understandably we do not want on a cruise ship! Consider bringing Downy Wrinkle Release and sending your formal items to be pressed. It's just a few dollars and in the scheme of the cost of the cruise, it's minimal.
For more of my MUST-HAVES take a look at this packing cruise packing list.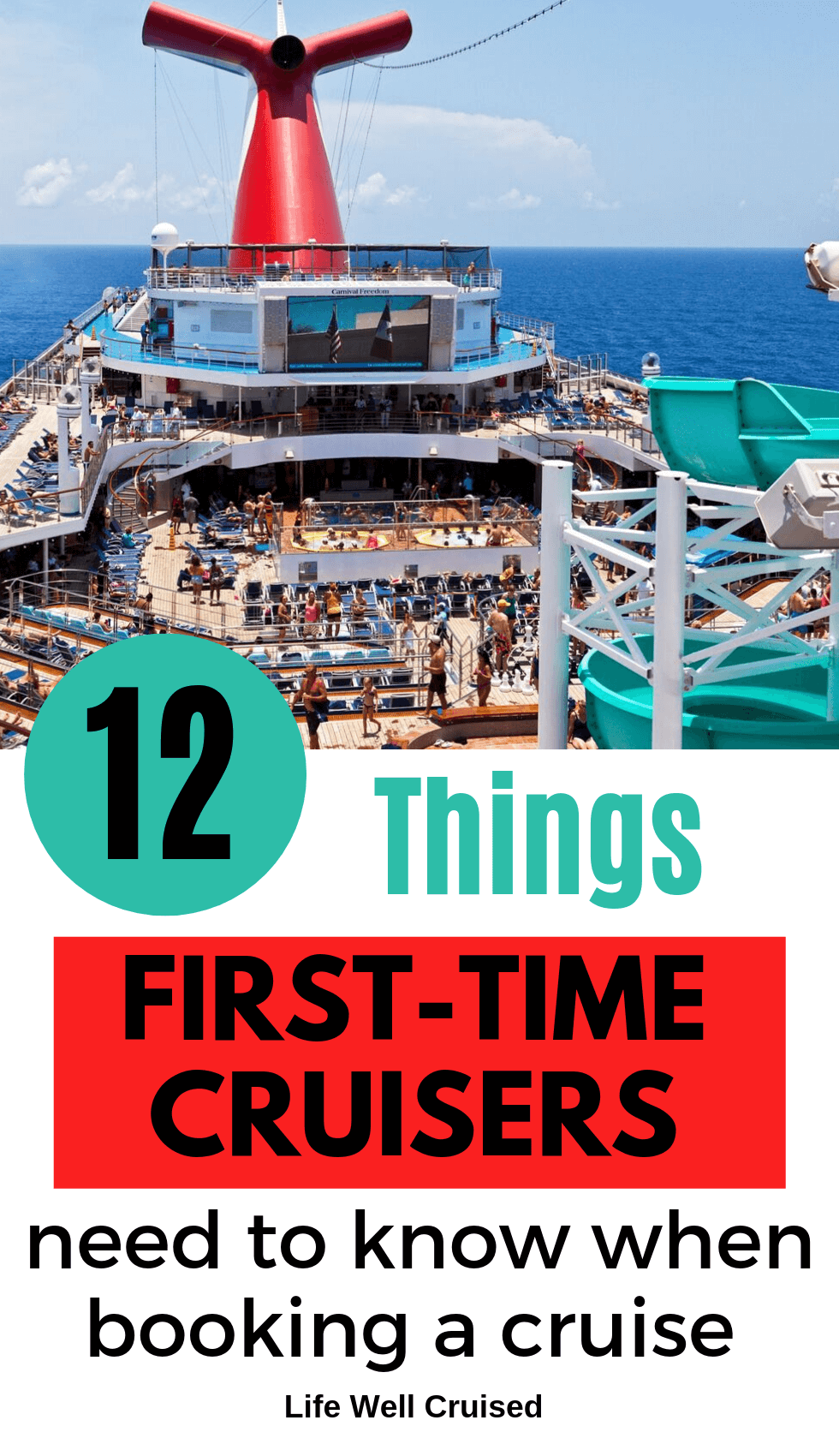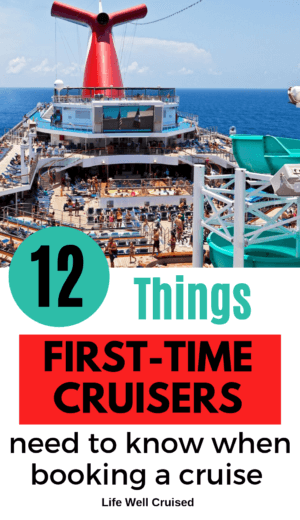 12. Should I use a travel agent?
Did you know that most cruises are booked through travel agents and you do not pay for their service. Cruise lines actually pay travel agents a commission and it does not cost you more! As a matter of fact, you will often pay less and get some extra perks like on board credits.
However the best part, as you are planning a cruise, is that having someone who is experienced so that you can ask all your specific questions and get advice. I cannot tell you how many questions that I see on Facebook groups where people are giving a variety of advice that is not factual or may not pertain to that person's situation.
My advice is to find an agent that you like and click with, who is not bothered when you ask questions or inquire about price reductions or new promotions. After that, stick with them because they know the tricks of the trade, and they will be your advocate if you ever have a problem.
I hope that I've answered some of the questions you have as you are planning a cruise. Cruising is always changing, and there's always so much to learn. Do check back on my site for continuously updated info.
Do you have a question or some tips to add? Let me know in the comments below. If you liked my article or found it helpful, please feel free to share it with your cruise planning friends.
If you enjoyed this, you might like this post: 15 Cruise Bloggers Best Cruise Tips or this one: if you are wondering what you'll need to pack for your cruise.
Happy Cruising!!
Ilana xoxo
If you've found this post helpful, please share on your Facebook or save on Pinterest. Share buttons at the top. Thanks so much!
Let's connect:
Follow me on Facebook at Life Well Cruised
Follow me on Pinterest at Life Well Cruised
Follow me on Instagram at Life Well Cruised