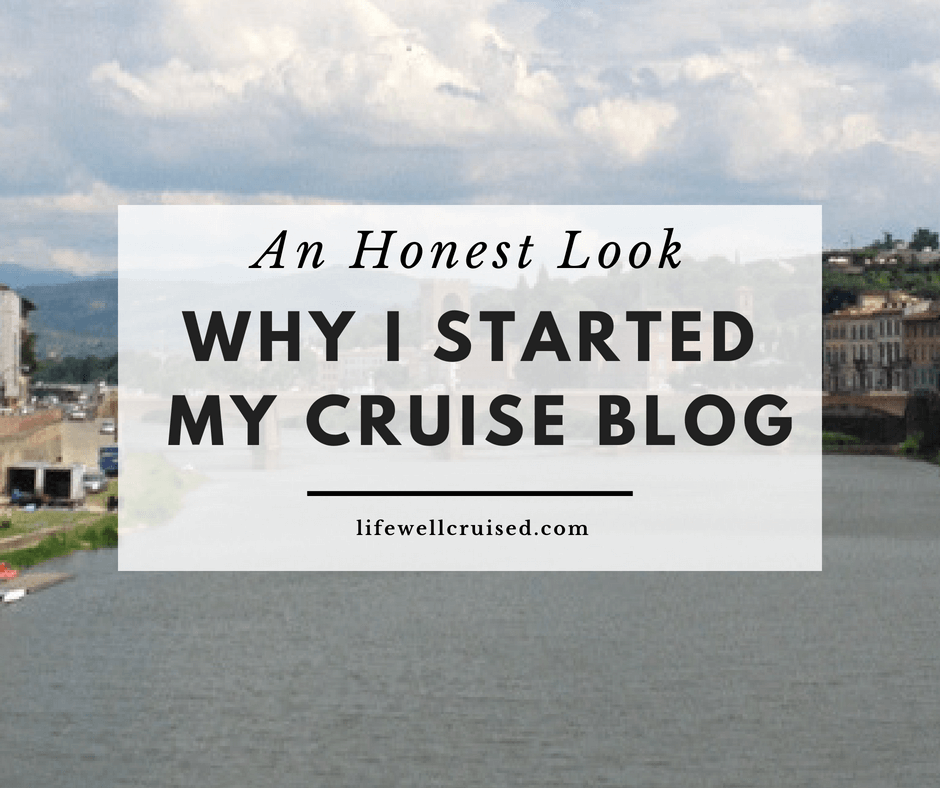 This post may contain affiliate links. Please see my full disclosure policy for details.
Life Well Cruised – the cruise travel blog
I started Life Well Cruised in early March 2018 with an idea of what I wanted to be able to contribute to the world of travel blogging. As you know, I have an absolute love and passion for cruising and travel. My husband and I, along with our family, have been cruising for about 15 years. It has been the most amazing way for us relax and have fun, enjoy each other's company, and visit many different places in the world.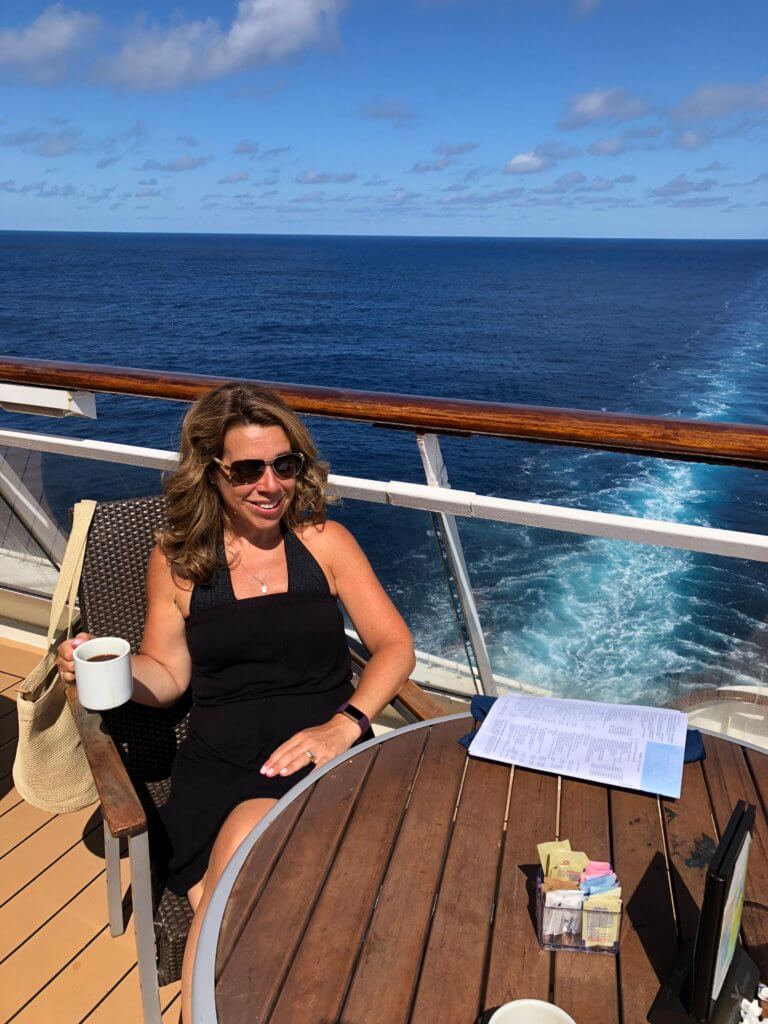 How did I get started in cruising and travel?
In 2006, after going on 2 cruises, I was hooked! However, we were a young family and we had expenses. You know what I mean – sports like hockey and soccer, after school activities and tutoring… well there was about enough money left for some camping and road trips to Florida staying at my parent's condo. There's nothing wrong with that and our "road trips" were a lot of fun! But once we cruised we knew this was the type of trip where after working hard all year, we ALL got a Vacation!
Both my husband and I work full time, and my job was (and still is) working as an Early Childhood Educator. I love it, but it just doesn't big bucks ;-). Up until 2004 our vacations were pretty frugal, so it was hard to imagine how we could cruise every year, as I hoped and wished!!
I am a big believer that the right things come to you at the right time, if you're open.
Well, as I was thinking and even having conversations with my husband, asking myself "How can I make this happen? How can we travel and cruise more often?" It wasn't long before I saw an ad in my local paper that a new cruise travel agency was opening, and they were looking for part-time cruise consultants. They were willing to train – I just had to bring my enthusiasm for cruising and my willingness to learn.
I also have a real knowledge about cruising and travel.
This changed my life and in many ways was a dream come true. I worked hard of course, but I did what I loved! As a Cruise Consultant, I worked Saturdays and some evenings, and earned some extra money for our cruise fund. I also benefited from some travel agent perks like some cruise rewards, which I am so grateful for! We have cruised every year, sometimes 2 and 3 times and taken some of our dream trips.
I learned so much about the ins and outs of cruising – and never tire of learning, whether about new cruise products or changes in the industry, destinations and more. I keep up with monthly training and webinars and nothing beats experiencing the cruises for myself.
Starting Life Well Cruised, a Travel Blog
I wish I could say I created this travel blog and learned everything all on my own. I may have thought I could do this in the first couple of months of blogging, but learned quickly that I needed much more guidance. I've actually taken a couple of courses that have been wonderful to help me build my skills and grow my website and brand. You can find my review of the Superstar Travel Blogging Course here.
My clients and friends have relied on me to give them the very best tips and honest reviews.
I am very happy and continue to work in the cruise industry, however I don't personally sell through this cruise travel blog. But I love to give you my honest reviews and favorite tips!
I do work with a variety of brands that I personally use and believe in, and that I think can benefit my readers, however this will always be disclosed.
Why I started my cruise blog – living a life well cruised.
So this, my cruising friends is why I started this cruise travel blog. "Life Well Cruised" is how I envision we cruise enthusiasts want to live and travel. I don't simply want to live a life well traveled, I want to live a life #wellcruised. Are you with me?
If you love cruising, feel free to use this hashtag #wellcruised and tag me @lifewellcruised. Try it, it feels good, lol! I do because that's how I see cruise travel.
So this is where my blog is right now. It has been a HUGE learning curve and I am still learning, a lot! I will try to post a blog update as often as I can in order to keep those who are interested in the loop. You can also connect with me @lifewellcruised on Facebook (come and join my LifeWellCruised Community Group too), Instagram and Pinterest.
Do you have any questions, comments or ideas? Do you want to work in the cruise industry or start a travel blog?
I LOVE to hear from you and get your comments and respond, so keep 'em coming.
Thanks for reading and as always, Happy Cruising!!
Ilana xoxo