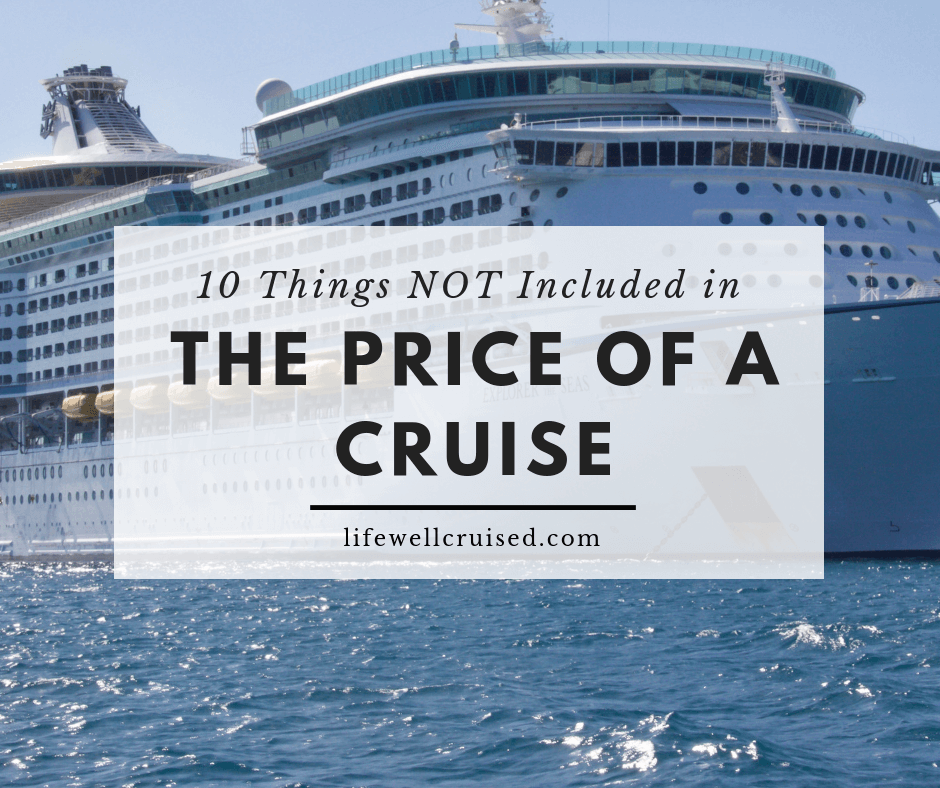 Many new cruisers wonder, what's included in the cost of a cruise, and what's not
Cruise Lines charge a cruise fare and taxes of course, but the cost of a cruise doesn't stop there. Cruising is quite inclusive, however it is not all-inclusive and some "extras" may just surprise you.
So, what are the things that are not included in the price of a cruise?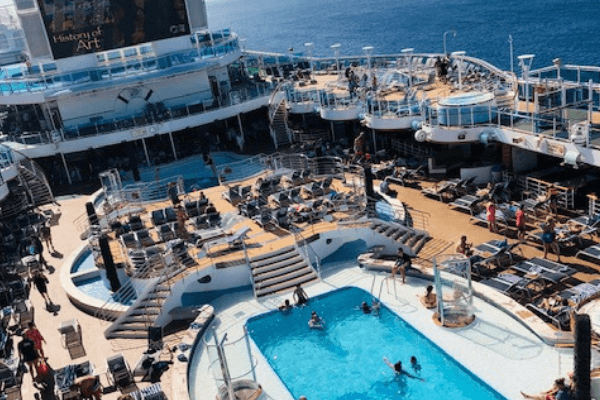 While many "extras" are optional, and you can get away without paying them. Other charges and fees really do have to be known and planned for.

This post may contain affiliate links. Please see my full disclosure policy for details.
The following things are NOT included with your cruise purchase
1.Gratuities or a Service Charge
Most popular cruise lines charge a daily gratuity or service charge of about $14-15 per day, per person in each cabin. This is divided up and given to your room steward, waiters and other crew that may work behind the scenes. Keep in mind that whether you choose to eat in the dining room or at a buffet, the wait staff are providing service in both venues.
Being completely honest, we have encountered such amazing staff over the years that really went above and beyond to make or cruise vacation next to perfect, that gratuities have always felt well worth it.
As an option, you can choose to prepay gratuities, so you don't even have to think about costs once you board your cruise ship. You can also tip once onboard.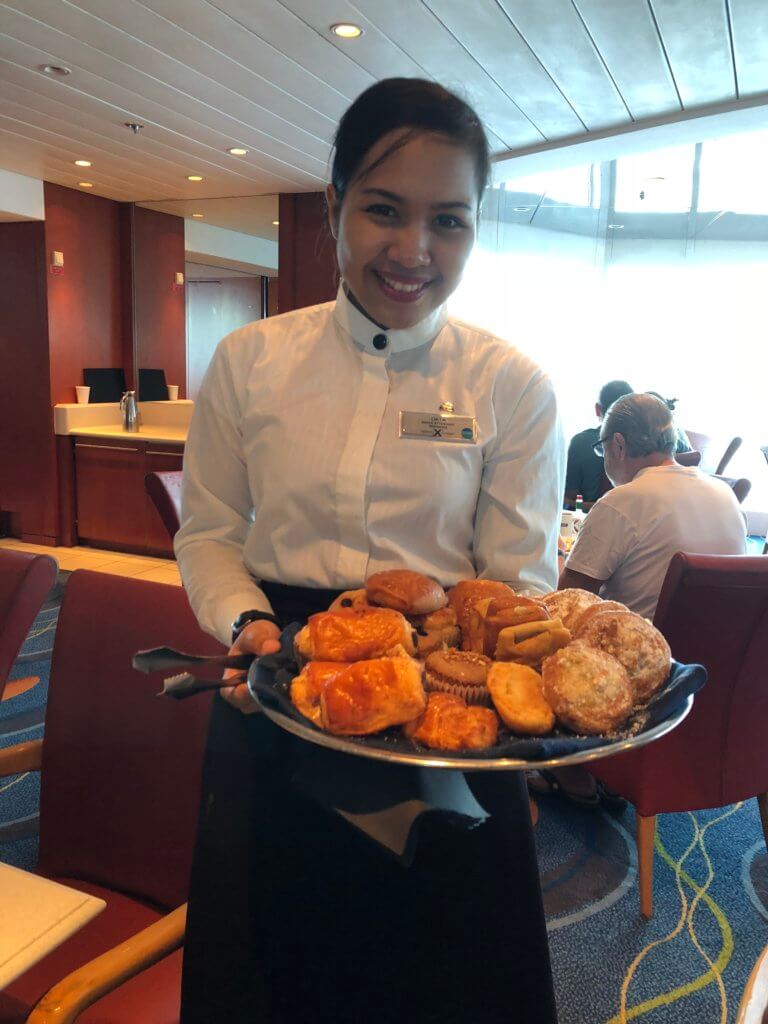 Related: Tipping on a Cruise Ship – The Ultimate Guide to Cruise Gratuities
2. Soft Drinks and Water Bottles
Although this isn't generally a big expense, it often comes as a surprise to many new cruisers that soft drinks and water bottles are usually not included in the price of your cruise. Don't worry, you will have other beverage options that are included. You can opt for cruise standards such as lemonade and unsweetened iced tea, and in some cases flavored water/juices.
Fruit juice and milk is most often available at breakfast only in the buffet and restaurants.
If you really enjoy your soft drinks, you can opt for the soda package which is about $8-10 a day on most popular cruise lines. On our first few cruises, we managed well without any package. However, as our kids grew into pre-teens and then teens, I'll admit we caved. Although we knew they didn't need this on a cruise, it seemed a bit of a treat while on vacation and this way they could order whatever drink they wanted and there was never any fuss.
3. Specialty Coffee
If you've read my review of Celebrity Cruises Cafe Al Bacio, then you'll know I am a fan of really good coffee. Cruise lines will provide coffee in the dining room and in buffets, however specialty coffee such as lattes and cappuccinos are extra. If you really enjoy better coffee, consider purchasing a coffee package with your cruise line.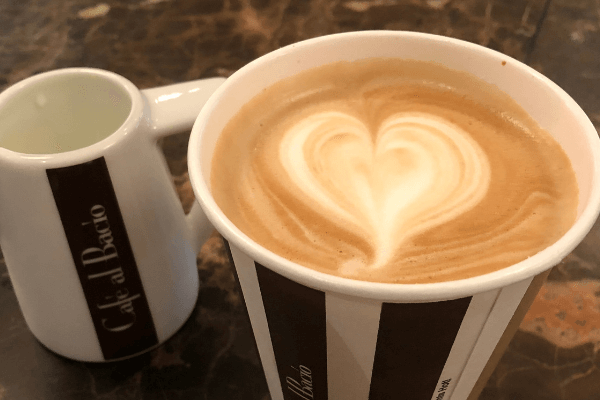 4. Shore Excursions
Your cruise ship will bring you to beautiful destinations. However, you do have to consider your plans once you arrive. Will you be heading to the beach or did you prefer a sight seeing tour? Do you want to snorkel or zip-line? Will you be heading to a museum? There are many shore excursions to consider.
One of the biggest mistakes I see first-time cruisers make, is not planning anything for their ports of call. A word of advice, do not just walk off the ship and "wing-it", as you will likely regret it.
While you can book a shore excursion with the cruise line, there may be times when you may be able to plan something on your own safely and easily, with minimal cost. However, this does require a little research.
You can research on websites and blogs, and watch cruise vlogs as well.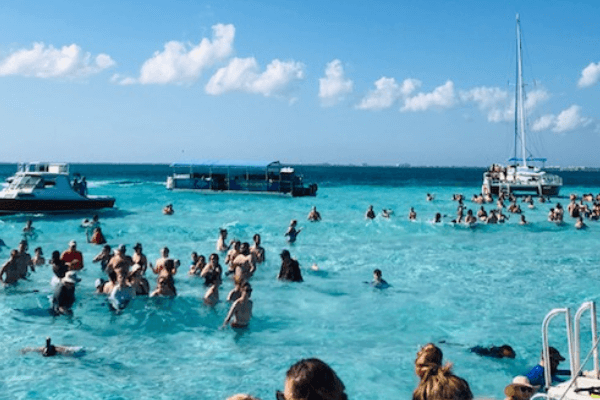 Related: 101 Amazing Cruise Activities for Every Cruiser
Get The Ultimate Cruise Planner
Regular price: $27 Now just $17!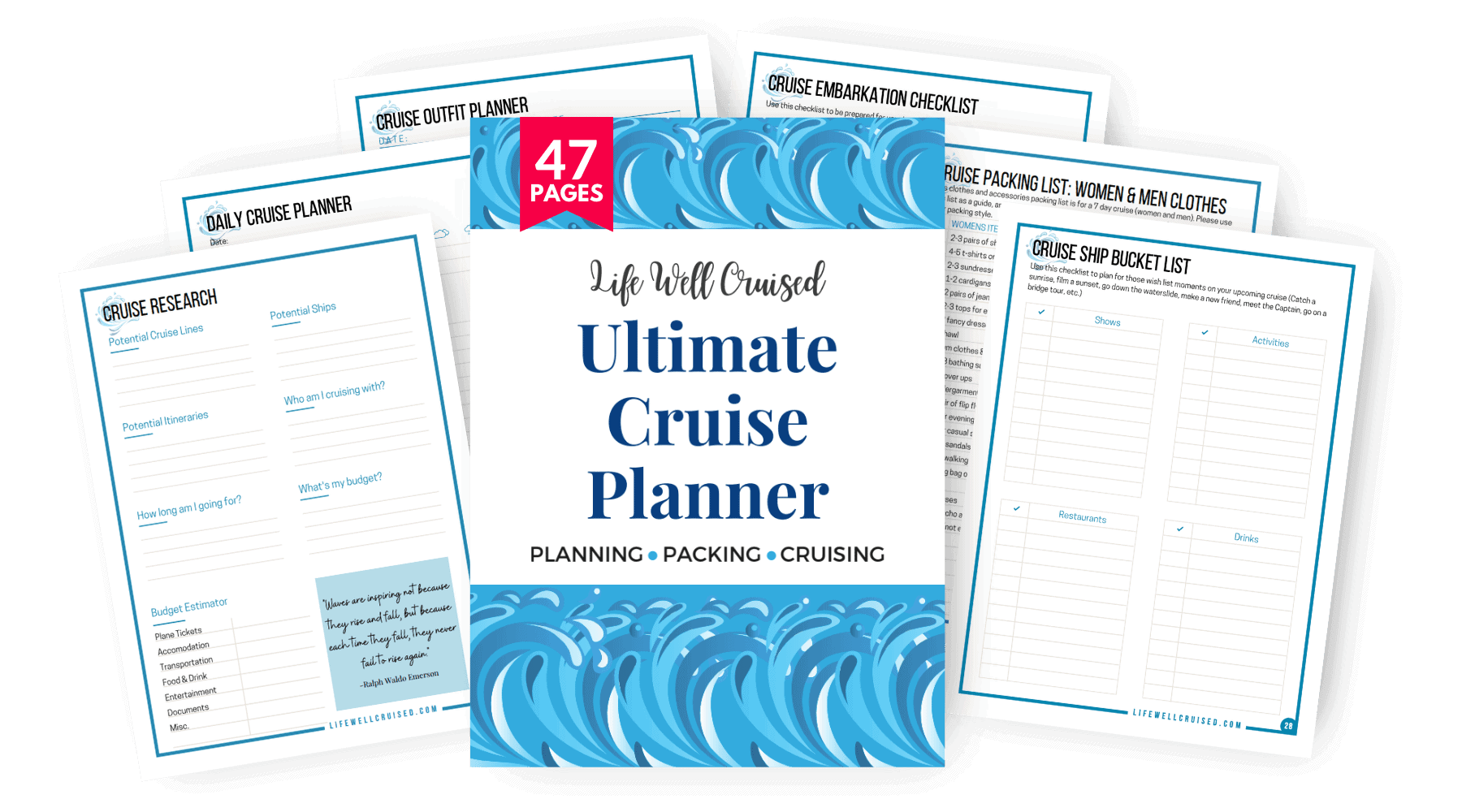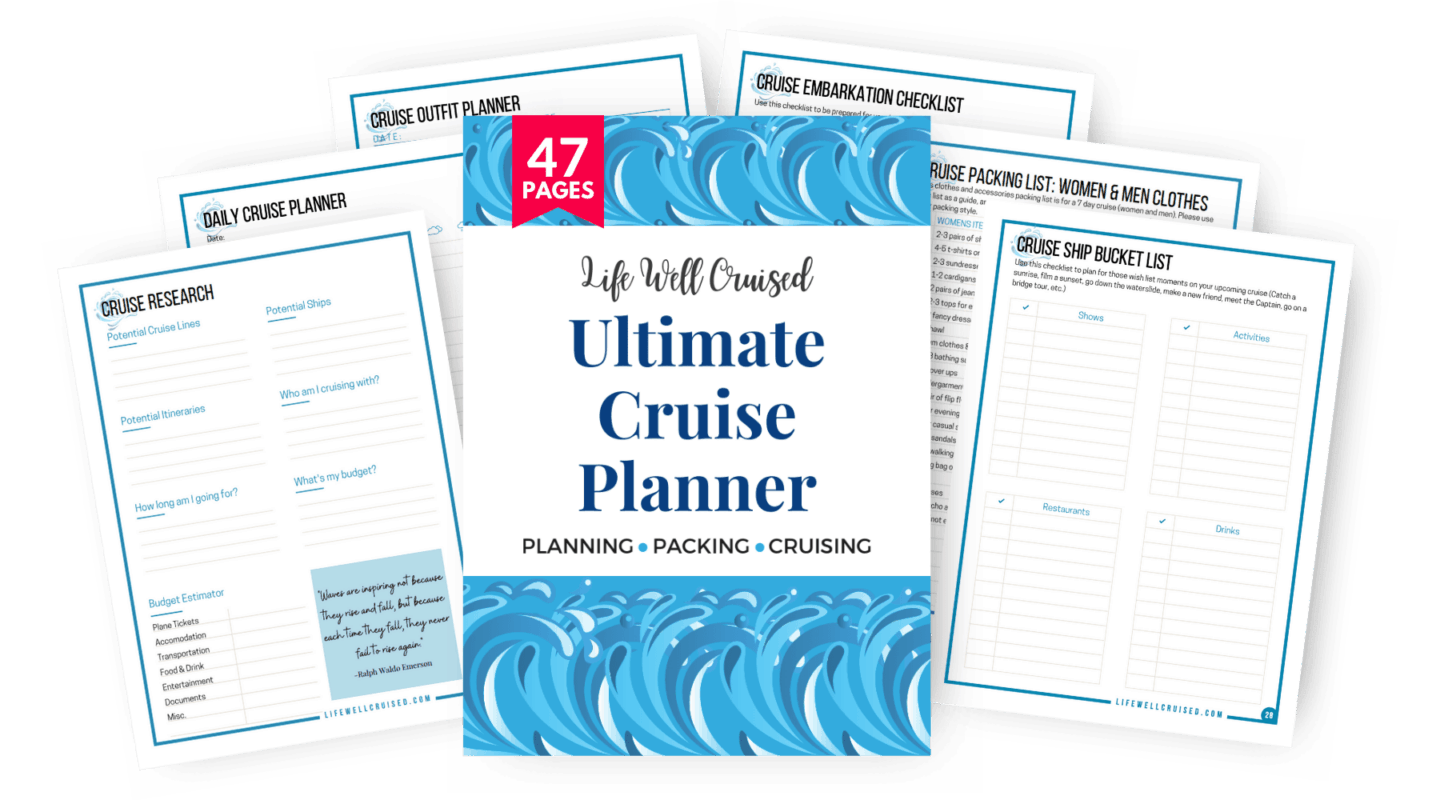 5. Specialty Restaurants
Food and dining is included on your cruise. You can eat in the dining-room, a main restaurant or in the buffet. As well, there are often at least a couple of other casual places to grab a burger, slice of pizza, or sandwich and pastry. There are even a couple of cruise lines that include room service!
However, cruisers have asked for more choice over the years, and cruise lines have obliged with specialty restaurants, which will come with an extra charge. Only you can decide if the experience is worth it.
The food and even the service is generally a few notches higher than what you'll experience in other venues. You can pre-book before your cruise, if you really want to make sure you get your preferred reservation. However you can also book once on board. A word of caution, popular restaurants will book up, so do inquire early in the cruise.
If you'd like an idea of what to expect, you can read my review Celebrity Cruises Tuscan Grille, which (spoiler alert), I highly recommend!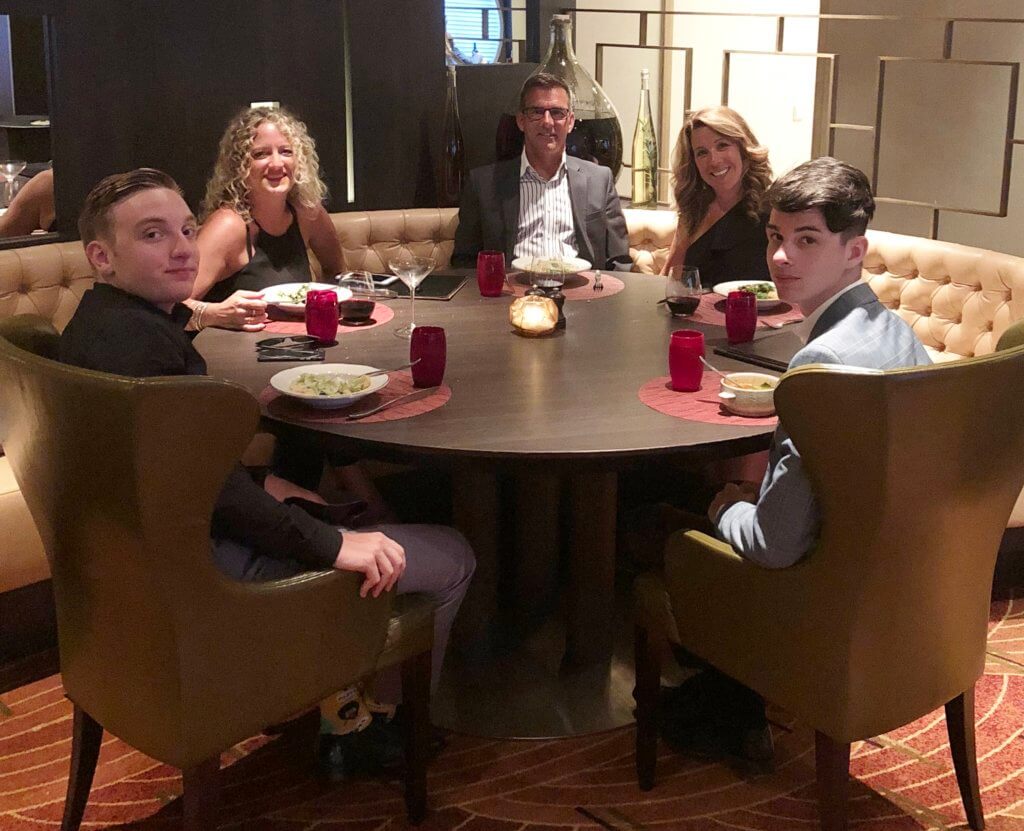 6. Alcoholic Beverages
Beer, wine, and cocktails are not included in the price of your cruise. For many, this can add to to a large expense. Keep in mind that you can purchase a beverage package. This makes it easier to budget and certainly adds to the enjoyment of your cruise if you're not constantly calculating just how much this is all going to cost.
Do check out your cruise line's policy. Some cruise lines will allow you to bring on wine or champagne, although there may be a corkage fee.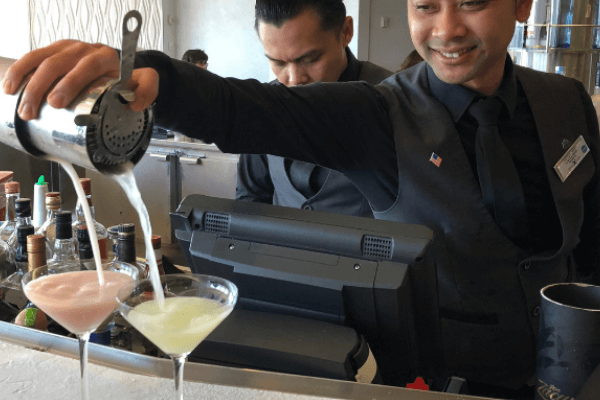 Related: What Food and Drinks Can You Bring on a Cruise? (snacks, water bottles, wine & more)
7. Spa and Salon Services
Cruise ships have beautiful spas, so if you really want to get pampered, go for it. There are charges for all services, which will likely be a fair bit higher than what you pay at home. You may want to inquire with the spa or salon, when they will have their specials and what they will be. Often cruise lines discount services on port days, so look out for that.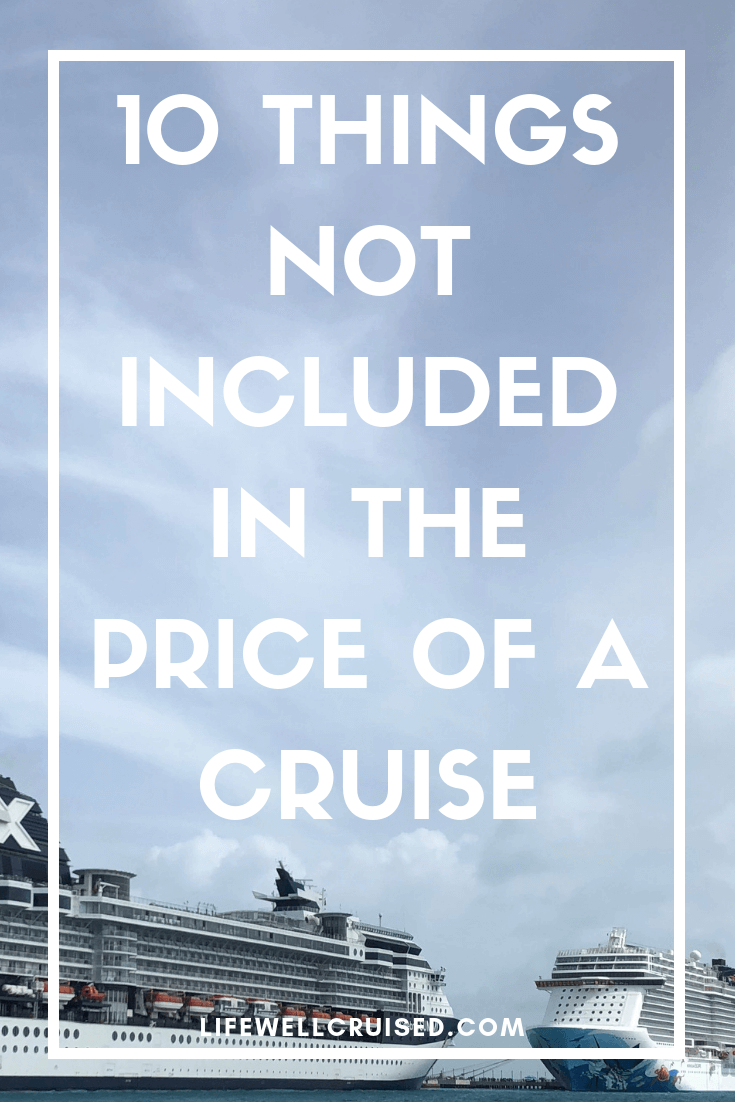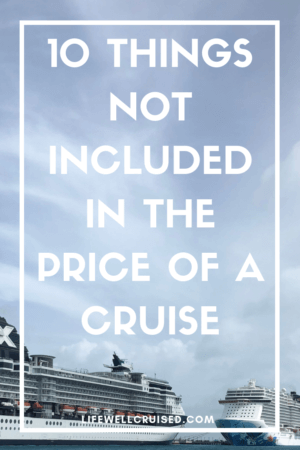 Related: 27 Cruise Travel Hacks Repeat Cruisers Swear By
8. Select Fitness Classes
While the use of the gym is included in the cost of your cruise, daily fitness classes may not be. Often, cruise lines will offer some classes free of charge, and others will have a fee of approximately $10-15.
If you've been meaning to try something new, this is a great opportunity to join in a class and see if you enjoy the activity.

9. Exclusive Areas of the Ship
This may come as a surprise, but some cruise ships have an outdoor private space that can be reserved (for a fee) for half-days, full days, or even the whole cruise. For example, the Sanctuary on Princess cruise ships offers a serene and tranquil space to relax, and includes service by "Serenity Stewards".
Some indoor and outdoor areas of the ship are reserved for suite guests.
10. Room Service
Several years ago, room service was included with the price of a cruise by most major cruise lines. However, this is a change in the cruise industry over the years and it is no longer common to see room service included free of charge. Check with your cruise line to see if room service has an extra charge, is free of charge during certain hours, or is included.
Related & Popular Posts:
Get The Ultimate Cruise Planner
Regular price: $27 Now just $17!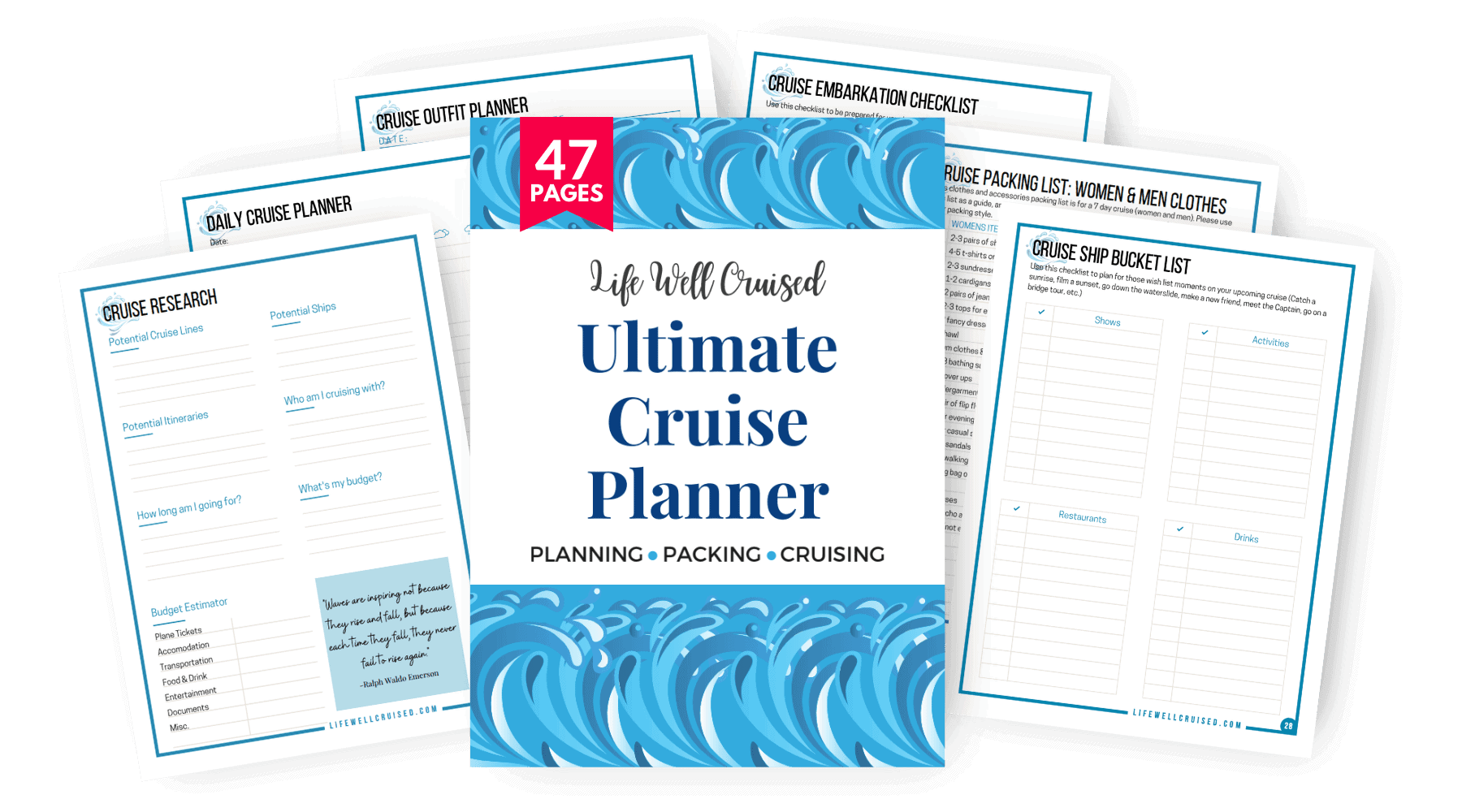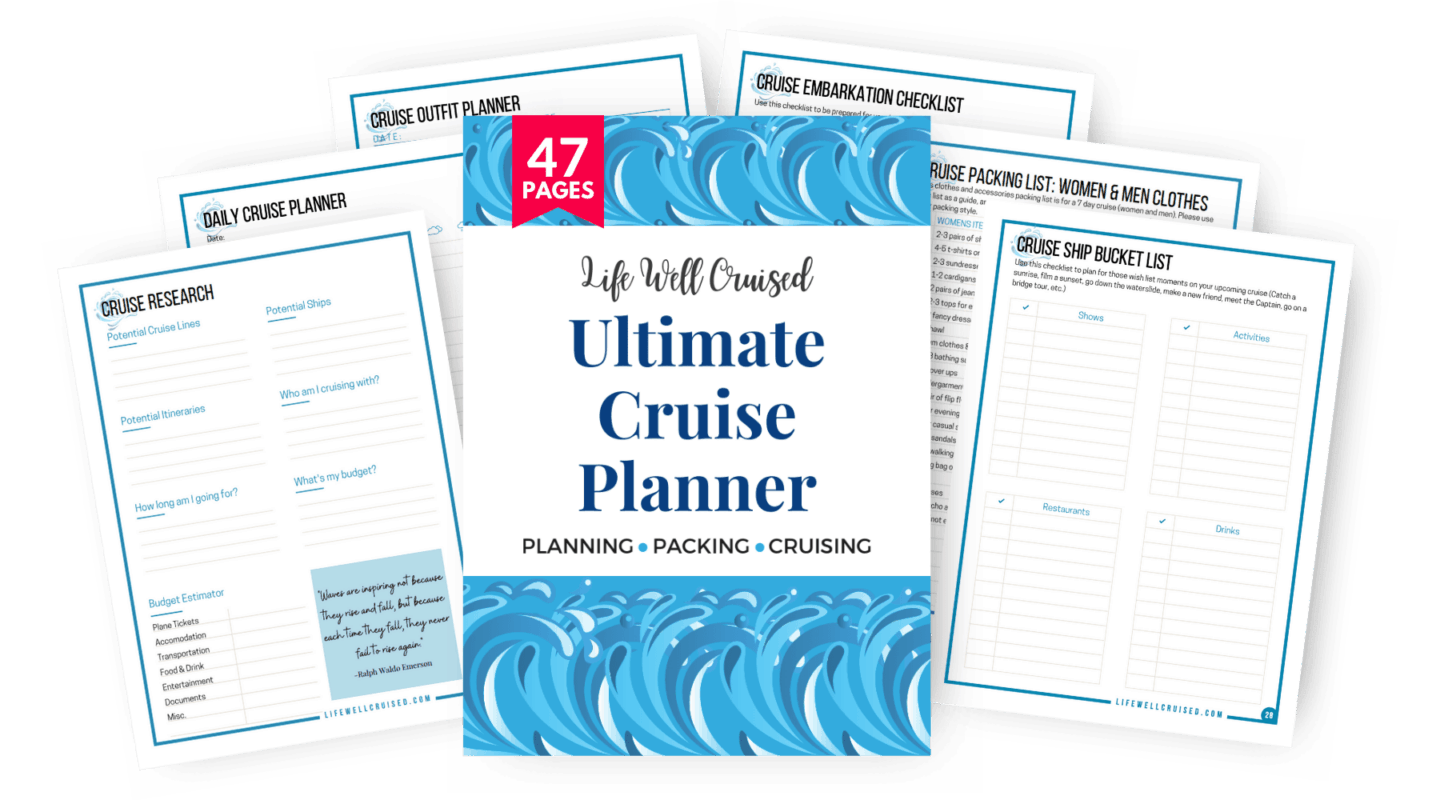 Video: Hidden Costs of Cruising (extras to know)

Final thoughts on Things That Are Not Included in the Price of a Cruise
When you're planning and booking your cruise, it's important to know what's included and not included in the price of a cruise. Although cruising is a great value, there are some extras to be aware of and budget for.
What extras do you plan for in your cruise budget? Please let me know in the comments below.
Happy cruising!
Ilana
P.S. If you found this helpful, please don't keep it to yourself ;-). Please share on Facebook or PIN to your favorite Pinterest board (share buttons at the top). Thanks so much!
Let's connect:
Follow me on Facebook at Life Well Cruised
Follow me onYouTube at Life Well Cruised (Vlogs and cruise tips)
Follow me on Pinterest at Life Well Cruised
Follow me on Instagram at Life Well Cruised