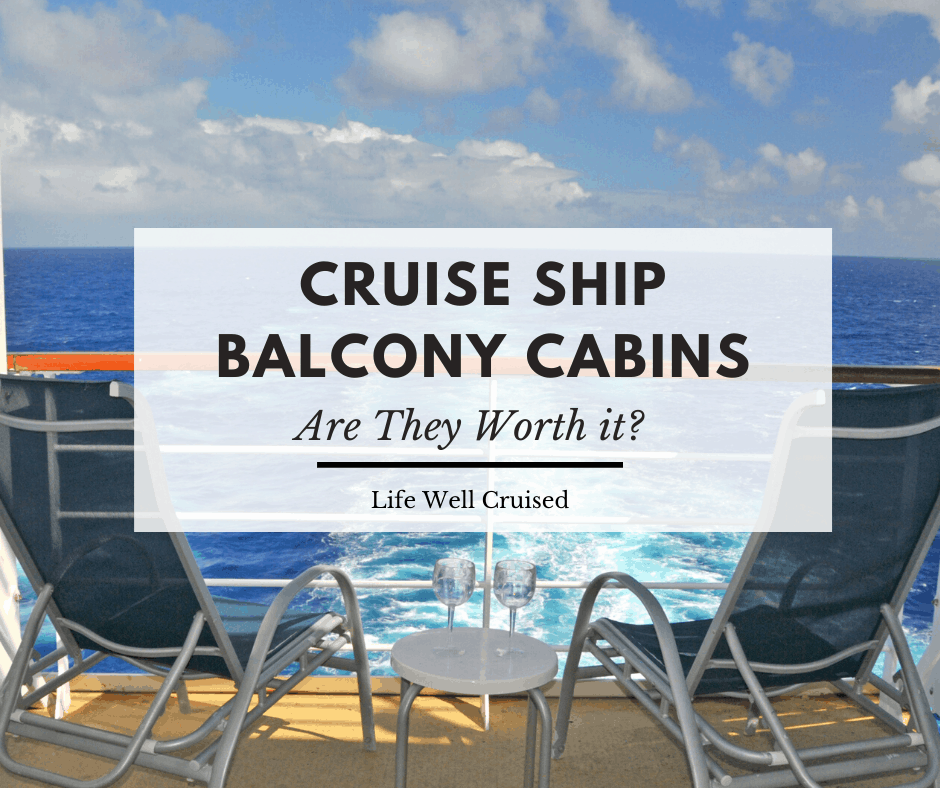 One of the most important decisions you'll make as you plan your cruise, is what type of cabin to book. Balcony cabins, sometimes called veranda staterooms, are a popular cruise cabin choice for good reason.
When we think of balcony cabins, we envision amazing balcony views of the ocean, islands, glaciers and more.
However, you might be wondering if a balcony cabin is worth it on a cruise, especially since the cost will be higher than ocean view and interior cabins.
In this post, I share the 10 reasons to book a balcony cabin on a cruise and why it may be the perfect choice for you. However, there are times when a balcony won't make as much sense or be worth the extra cost and we'll look at this too.
Cruise Ship Balcony Cabins – Are They Worth it?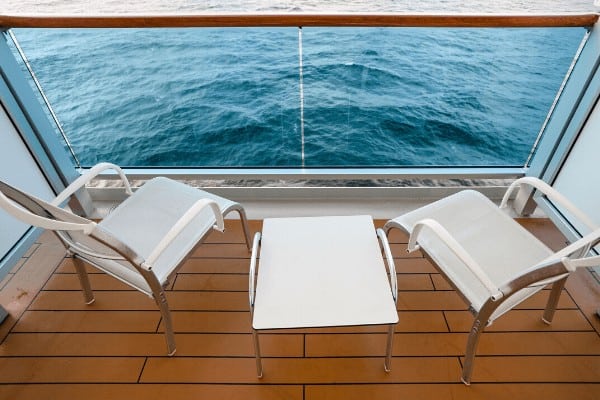 What is a Balcony Cabin on a Cruise?
A balcony cabin is a cruise ship stateroom which has all the same features as inside and ocean view cabins. However, balcony rooms are usually larger and have a private outdoor balcony space. On some cruise lines, such as Celebrity and Holland America, balcony cabins are called Veranda cabins.
Balconies on some cruise ships will be larger than others, but all will have at least 2 outdoor chairs and one small table. If you book an aft facing balcony cabin, you'll often get lucky and have deck chairs to lay out and enjoy.
Cruise cabin tip: Beware of obstructed balcony cabins, which may be disappointing in terms of the view.
Related: Worst Cruise Ship Cabins to Avoid
Is a Cruise Ship Balcony Cabin Worth the Extra Cost?
Are balcony cabins worth it on a cruise? These days, balcony cabins may not cost as much as you think, and for many people, they are definitely worth the splurge! When you book a balcony cabin, you'll have a private outdoor space where you can get a sea view at any time. Along with the larger cabin space, this can add so much enjoyment to your cruise experience.
However, they aren't for everyone and you may not want to book a balcony cabin on every cruise. Let's go over the reasons to book a balcony state room, as well as a few times when you may want to skip it and save your money.
Top Reasons to Book a Balcony Cabin on a Cruise
1. The Ocean Views
It's undeniable that one of the best reasons to book a balcony cabin on a cruise is for the amazing ocean views! Whether you enjoy being up early to catch the sunrise with a cup of coffee on your private balcony, or you love a good sunset and a glass of wine – it's a very special experience.
There's something so peaceful about the sea and the waves, especially when all is quiet.
Your balcony is also great place for stargazing late at night on a cruise in the open seas where there's little light pollution.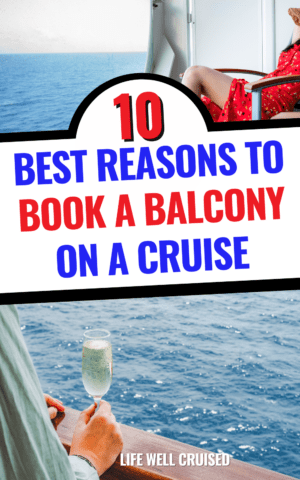 2. Larger Cabin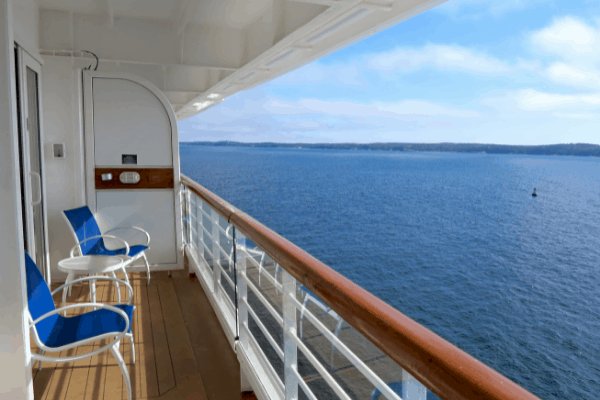 Balcony cabins are larger than most inside and ocean view cabins. According to Cruise Critic, inside cabin sizes range from 150-185 square feet and ocean view cabins 160-200 square feet. Whereas, balcony cabins average 175-220 square feet. Some balcony cabins can even be larger depending on the cruise ship and cabin category.
If you enjoy spending time in your cabin or have a longer cruise, the extra space will be well worth it.
You may even enjoy having an
aft facing balcony cabin
, where the balcony tends to be larger, and you'll get an incredible wake view!
3. Scenery & Itinerary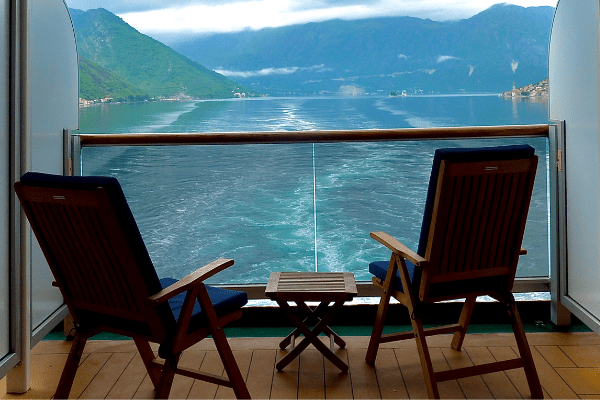 There are some itineraries where the view from your balcony is a big reason to choose this type of cabin. In Alaska, as you're sailing through Glacier Bay or Endicott Arm, you'll have a view on the glaciers and incredible scenery from the comfort of your own balcony space.
At any time of day, you'll see the landscape as well as potential marine and wild life. This is a reason many travel agents and avid cruisers recommend balconies for Alaska cruise itineraries.
In addition to Alaska, other itineraries that may be well worth the splurge for a balcony cabin include Mediterranean and Hawaii cruises.
Related: Port Side or Starboard Side on a Cruise? Which is best
4. Value of a Balcony Cabin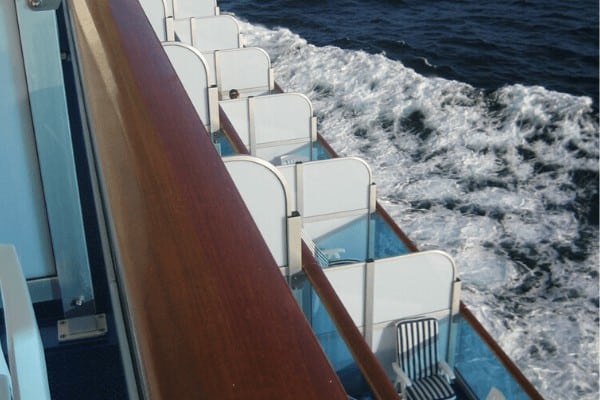 While cruise ship balcony cabins are generally more expensive than inside and ocean view cabins, they may be more affordable than you think. Years ago, there were fewer balcony rooms per cruise ship, and the cost difference may have been huge.
However, on some cruise ships you'll find that the price of a balcony cabin may only be a couple hundred dollars more than an ocean view or outside stateroom. It's always worth checking to see if there are any promotions or past passenger rates that can make a balcony room more affordable on a cruise.
Related: 27 Cruise Travel Hacks Repeat Cruisers Swear By
Get The Ultimate Cruise Planner
Regular price: $27 Now just $17!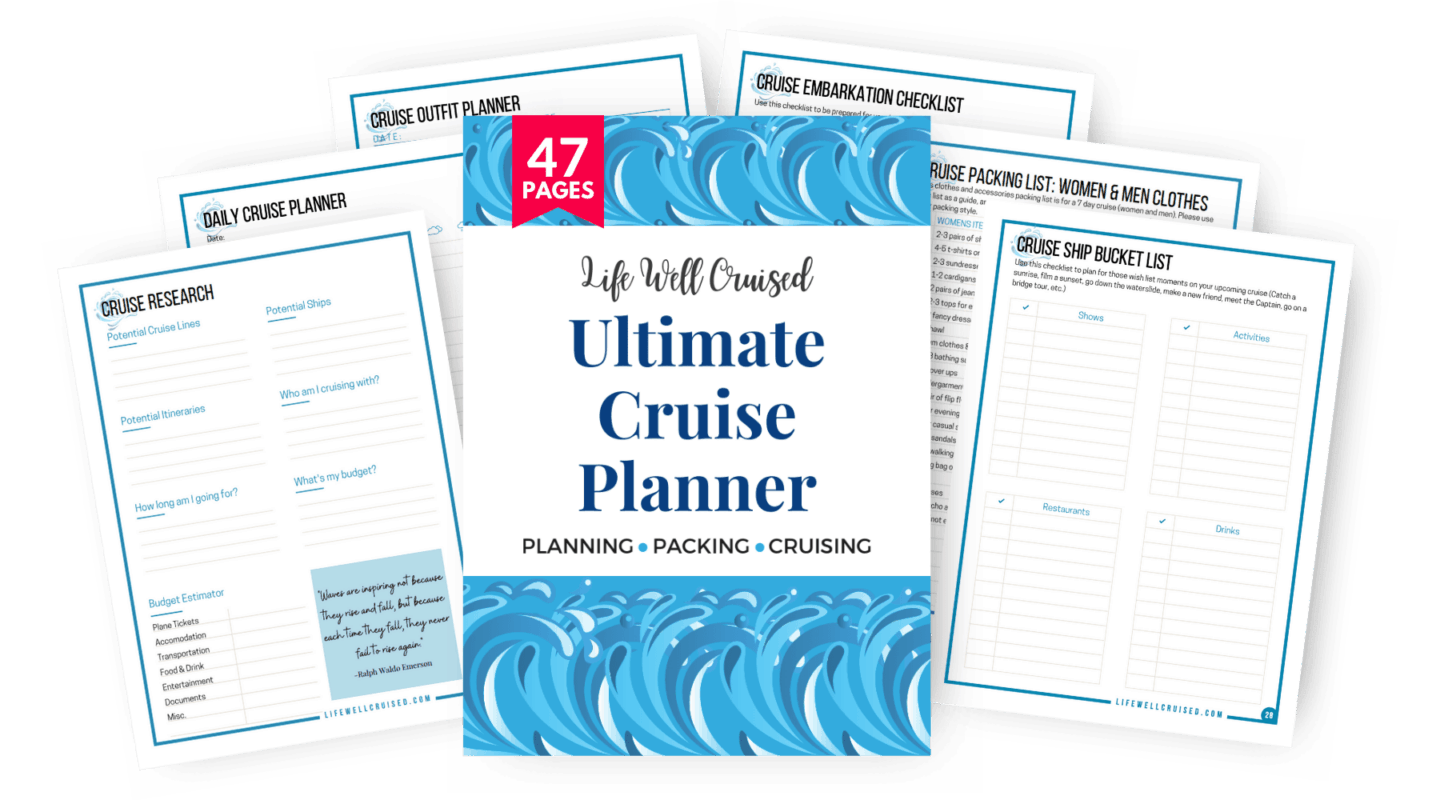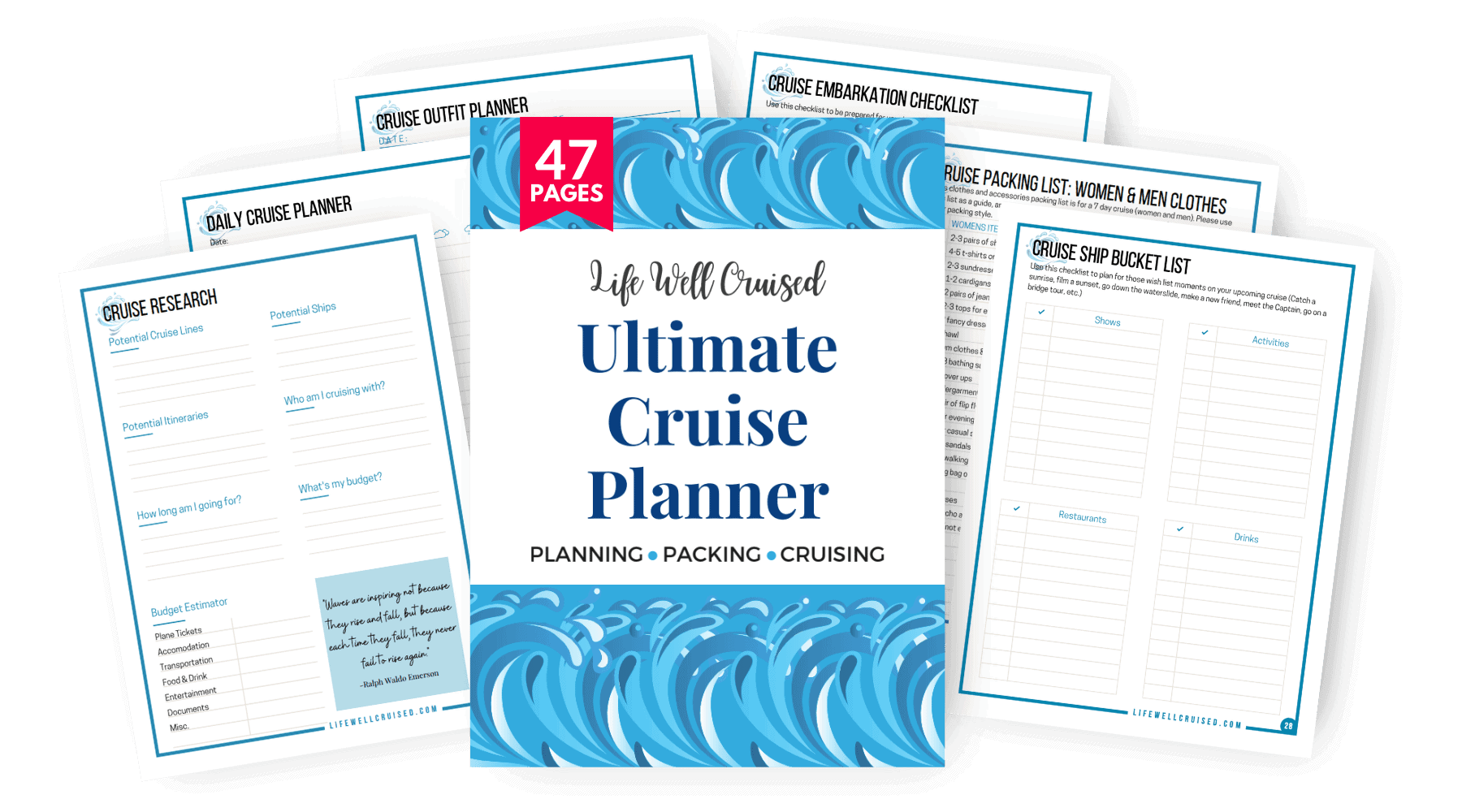 5. Escape the Crowds
Some large cruise ships can feel busy and crowded, especially on sea days. A balcony cabin can give you some private outdoor space to read or just sit quietly, away from the activities going on on the lido deck and inside the cruise ship.
Related: The Ultimate Cruise Lingo Glossary – How to Talk Like a Cruiser
6. Avoid Seasickness
If you're worried about getting seasick on a cruise, one of the best things you can do is have a balcony cabin ideally in a mid-ship location. When you feel seasick on a cruise, one of the worst things to do is to go back to a small cabin and sit indoors. Instead, getting fresh air is helpful.
The ocean breeze you'll have by opening the sliding doors in your cabin, will help you to feel better if you are a bit bothered by the ship's movement.
Read more: How to Prevent Seasickness on a Cruise
Bonine or Dramamine for Motion Sickness on a Cruise – Which is best?
7. Romance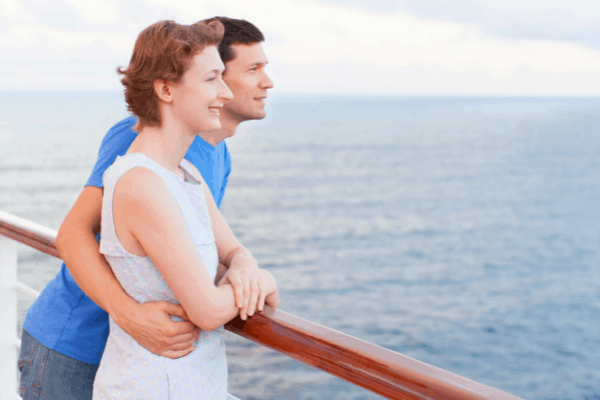 Cruising is romantic. However having your own private balcony is even more romantic! Beyond the gorgeous ocean views, there are quite a few extra special
romantic things you can do on a cruise
, only on a balcony.
Need some ideas? Have a glass of wine before dinner on your balcony or order room service for breakfast. Get up early and watch a sunrise. Stay up late and look at the moon and stars..
Princess Cruises
even offers Ultimate Balcony Dining, with either Breakfast or Dinner being elegantly served to you on your balcony. If you're celebrating or simply having a romantic couples getaway, this is probably well
worth the splurge
!
8. Claustrophobia
This probably goes without saying, but if you're claustrophobic, having a balcony is absolutely worth the money. The fact is, inside cabins are small and cozy, meaning no natural light at all. You may be ok with an ocean view, but still feel a bit closed in.
If you're worried about feeling confined on a cruise ship, you'll feel much better in a balcony or veranda cabin. You may even appreciate a larger mini suite or suite.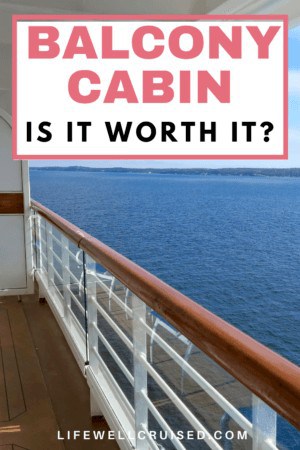 9. Balcony Dividers May Be Opened
Are you cruising with family or friends in different cabins? On many cruise ships, the crew will be able to open up the balcony dividers for you so you can enjoy a larger space for several cabins.
Make sure to ask in advance, as cruise lines have different policies, but this is a great idea for group cruises if you do want to spend a lot of time together.
Related: 10 Things that Cost Extra on a Cruise but Are Worth It
10. See Whales and Dolphins
While there's no guarantee, it's certainly possible to sit on your balcony cabin and be lucky enough to see marine life like dolphins, whales and flying fish. When the seas are calm, you'll have a greater chance of seeing such a spectacular sight right from your own veranda.
Remember to bring your travel binoculars to see as much as you can!
Read next: 50 Best Selling Amazon Cruise Essentials
When Is it Not Worth Booking a Balcony Cabin?
It's hard to imagine when a balcony cabin wouldn't be enjoyable, however there are times when it may be hard to justify the extra cost.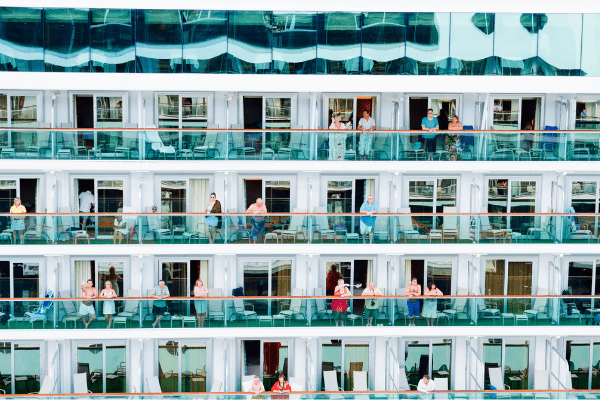 1. Short Cruises
If you're only on a cruise for 2-4 days, you may just not have that much time to enjoy your private balcony. If you'll be off then ship or plan to participate in the many activities on the cruise ship, this may be a time to stick with a cheaper cabin.
2. No Sea Days
There are some cruise itineraries that are very port intensive, and have few or even no sea days. In this case, if you booked the cruise planning to be off the ship exploring the ports of call, a balcony cabin may be a waste of money on your cruise.
3. Cold Weather Cruises
If your cruise itinerary has a good chance of very cool or even rainy weather, you may not get a lot of use out of the balcony itself. In this case a large ocean view cabin may be a better value.
4. You're Never in Your Cabin
If you love to be out and about during your cruise, and are only in your cabin to shower, get dressed and sleep, don't let anyone convince you that you are missing out if you don't get a balcony cabin.
In your case, an inside cabin is likely your best option.
Read next: 7 Best Reasons to Book an Interior Cabin
You may also enjoy: 9 Cruise Ship Cabins to Avoid
Get The Ultimate Cruise Planner
Regular price: $27 Now just $17!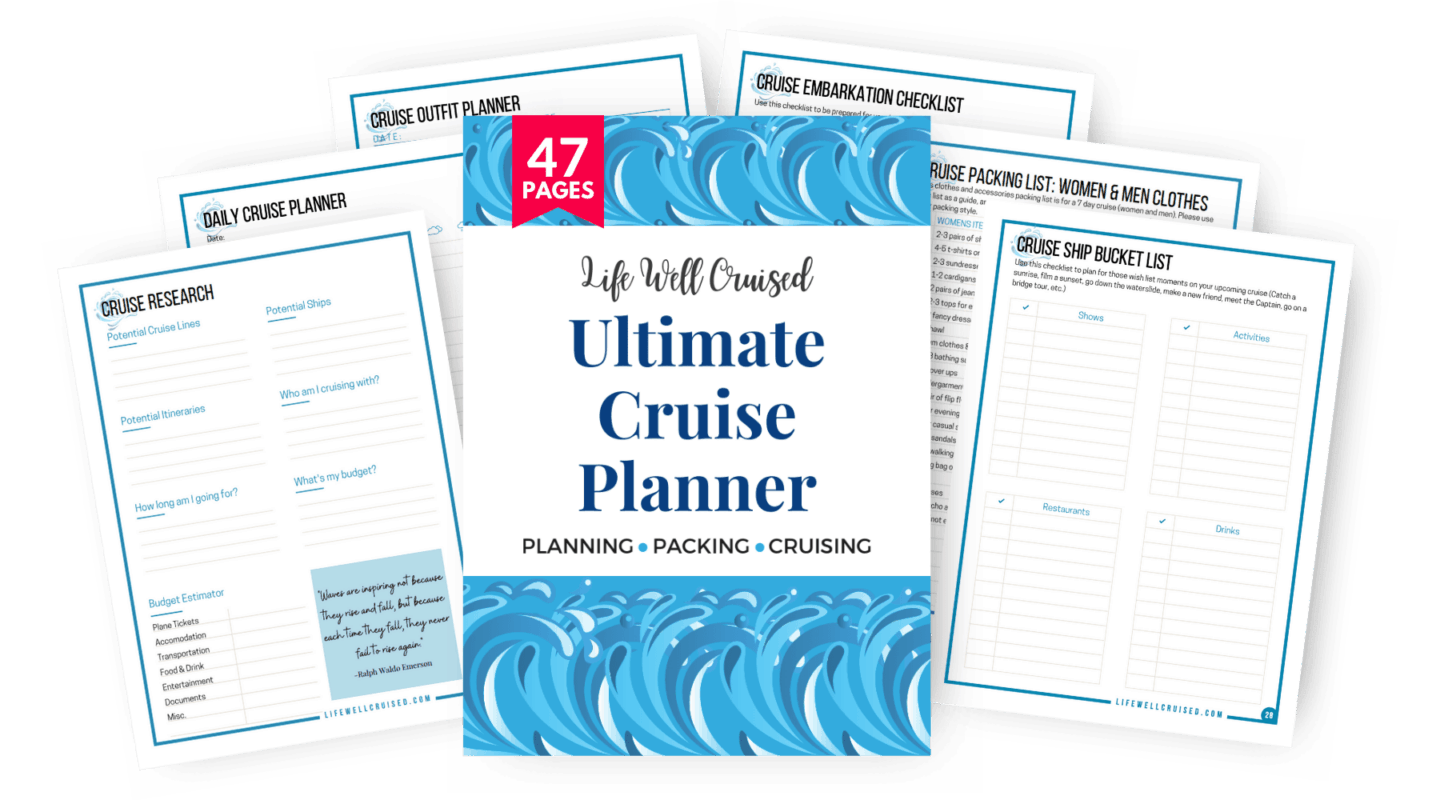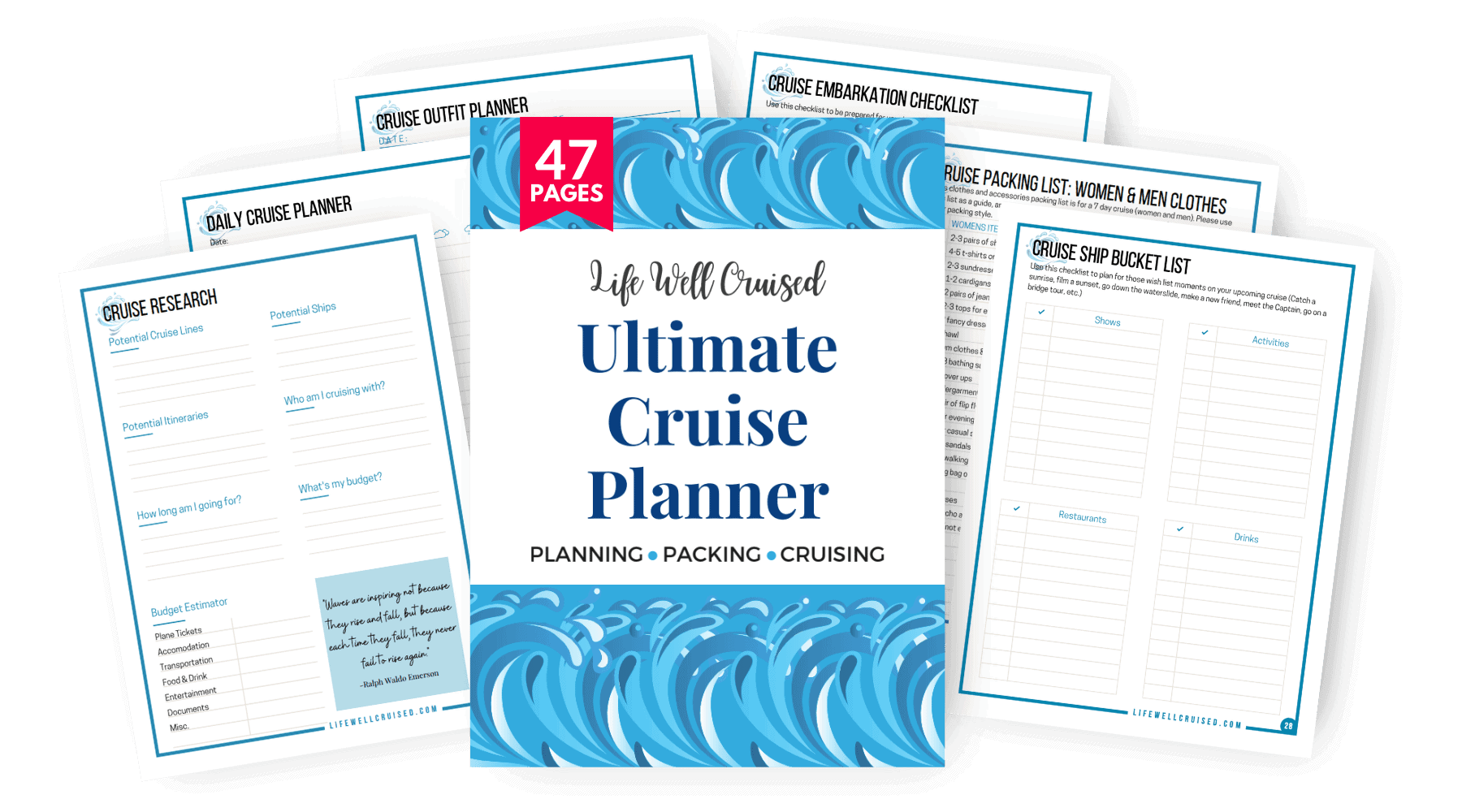 Popular & Related Posts:
50 Best Cruise YouTube Channels to Watch in 2021
27 Cruise Packing Mistakes You Might be Making
What to Pack for a Caribbean Cruise (full packing list included)
Check out the Life Well Cruised Ultimate Cruise Planner for cruise packing lists, checklists, shore excursion planning forms and more. Take $10 off – see details HERE.
Final thoughts
In this post we went through 10 reasons why a balcony cabin is worth the extra cost, from having more privacy to experiencing incredible sea views. However, to be fair, we also shared a few reasons that you may not want to pay extra for a balcony. Ultimately, it's up to you to decide whether or not a balcony cabin is the best cabin choice for you.
What type of cabin do you usually get, and in your opinion, are balcony cabins worth it?
Happy cruising!
Ilana
P.S. If you found this helpful, please don't keep it to yourself ;-). Please share on Facebook or PIN to your favorite Pinterest board (share buttons at the top). Thanks so much!
Let's connect:
Join me on Facebook at Life Well Cruised
Join me on YouTube at Life Well Cruised
Join me on Pinterest at Life Well Cruised
Join me on Instagram at Life Well Cruised