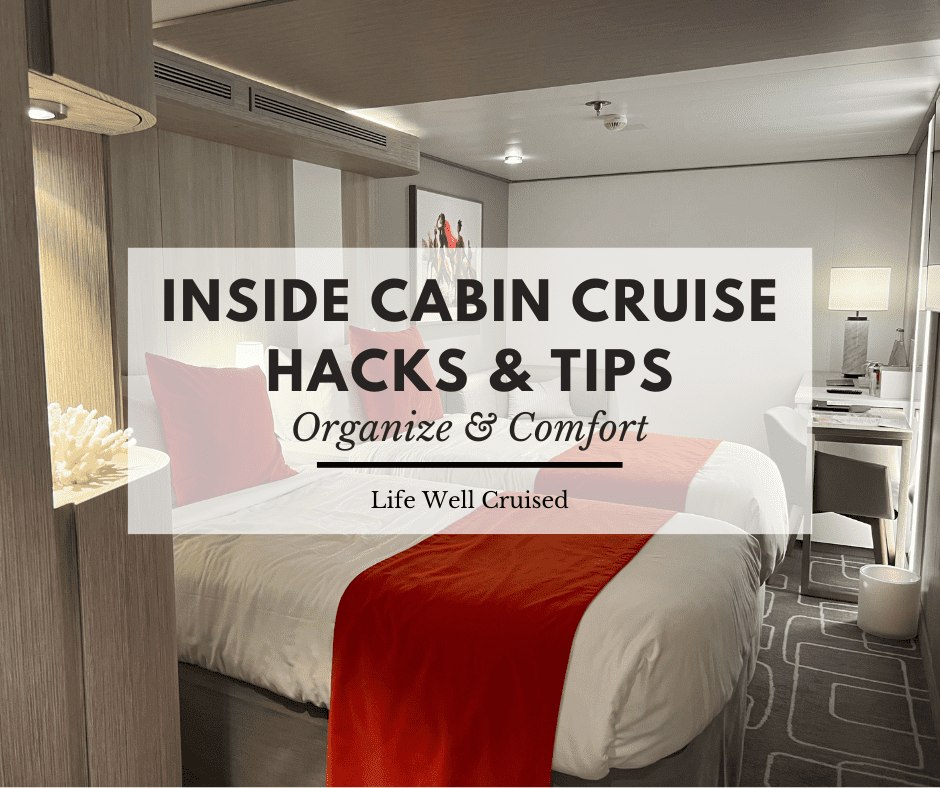 If you're cruising in an inside cabin, these tips will help you make the most of your cruise cabin space.
You'll often hear that if you're not cruising in a balcony, you may as well not cruise at all. As someone who has cruised in inside cabins, oceanview cabins and balcony cabins, I don't believe that to be true.
As a matter of fact, there are many people who choose to cruise in an inside cabin, most of the time, for a variety of reasons.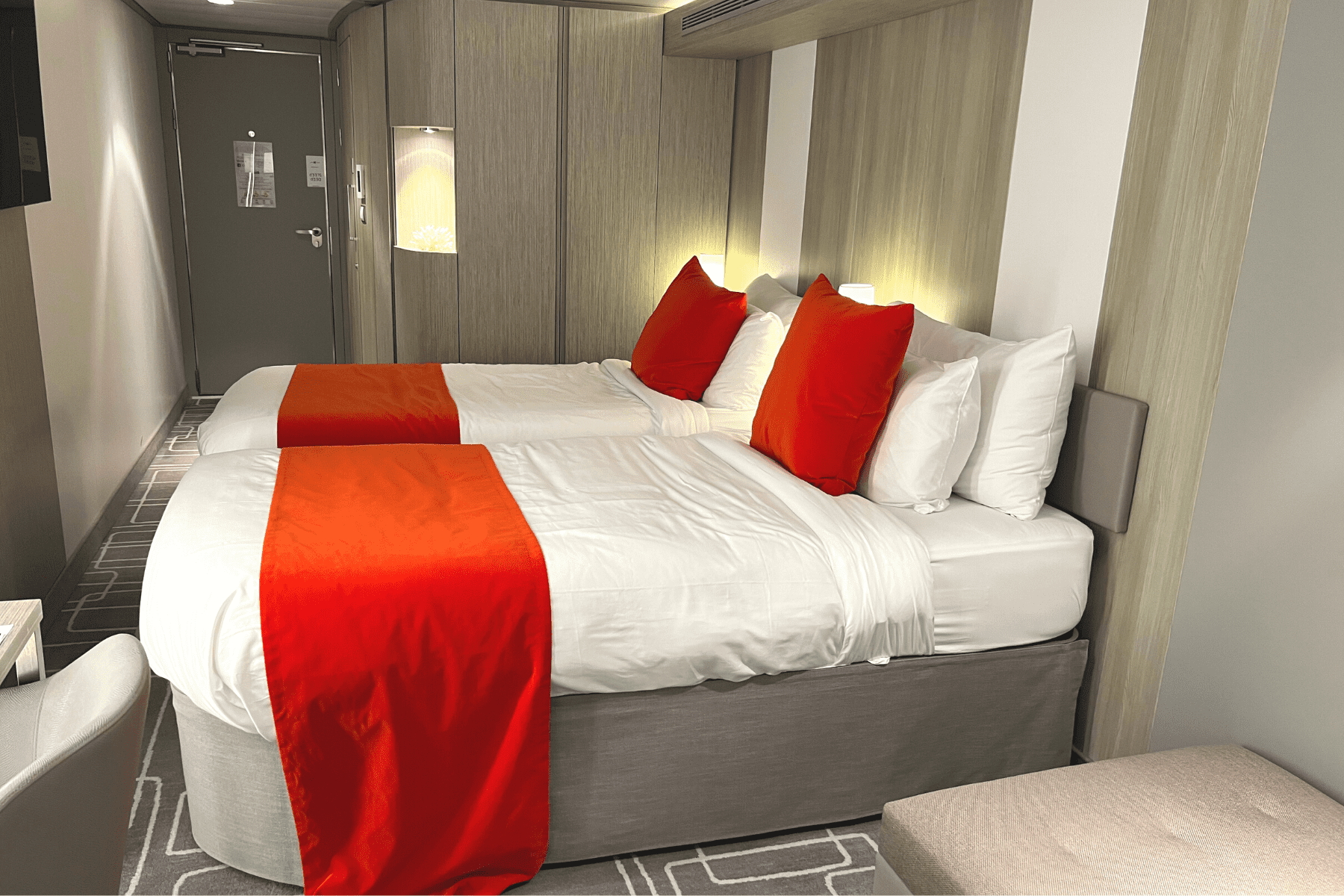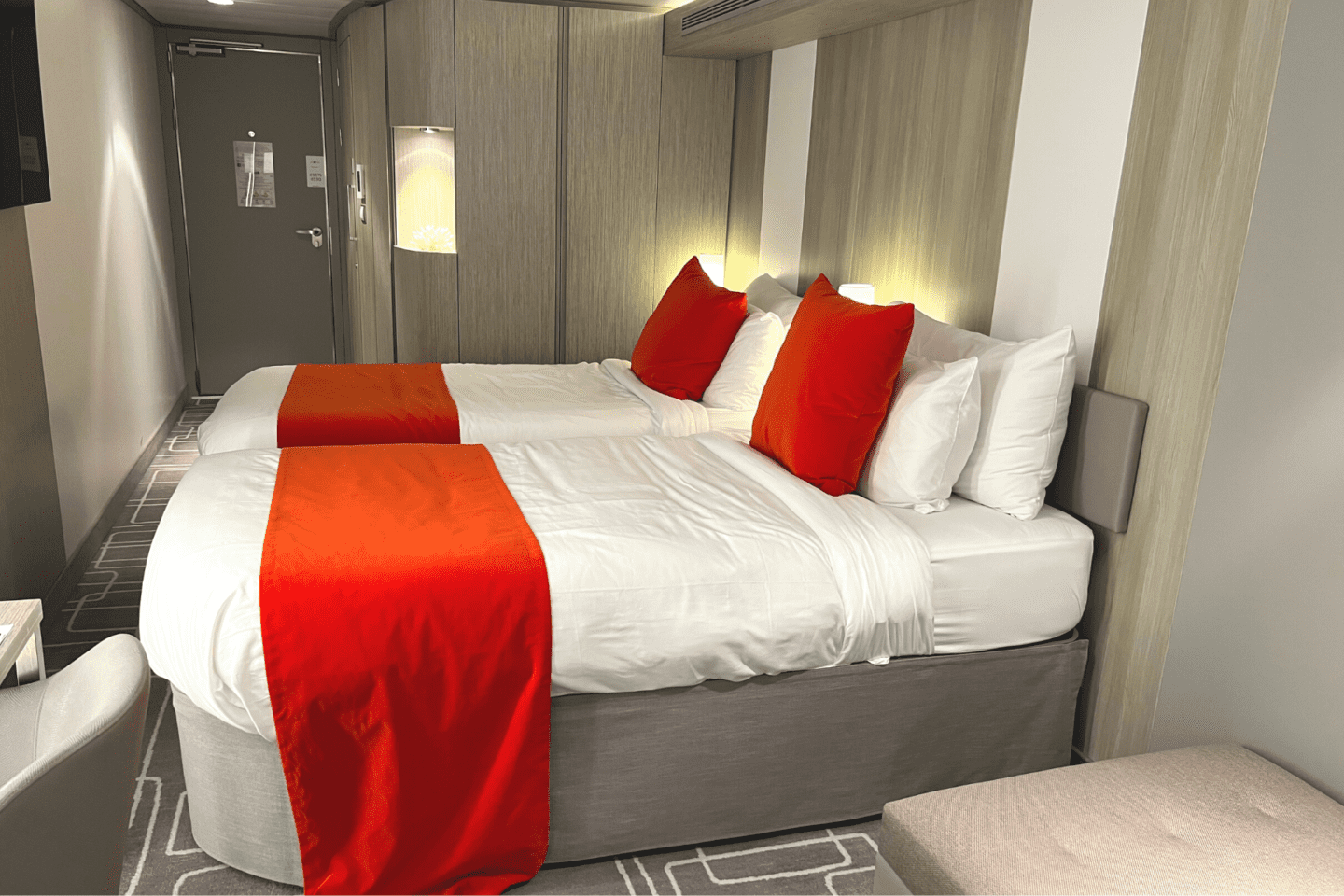 Of course, this isn't to say that having a balcony or veranda cabin isn't wonderful. However, the reality is that a balcony cabin can cost significantly more than an inside cabin. In some cases this might mean that by booking inside cabins, you can cruise more often.
Is that worth it? I think so.
This post contains affiliate links which means if you click and buy that I may make a commission, at no cost to you. Please see my disclosure policy for details.
As an Amazon Associate I earn from qualifying purchases.
Inside Cabin Hacks & Tips
What do cruisers love about inside cabins?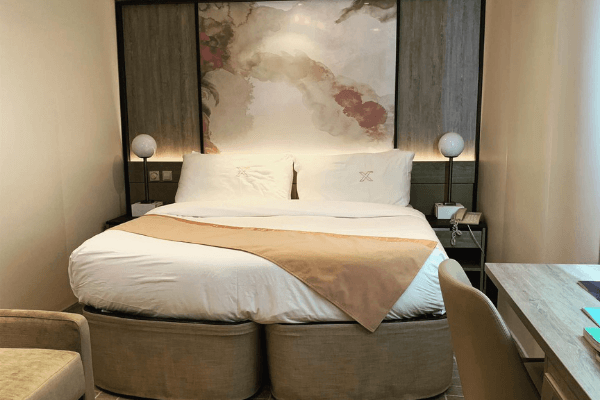 While balconies and oceanview cabins have their advantages, many cruise passengers just love their interior cabins!
Here are some reasons:
Sleep: Cruisers in inside cabins report getting an amazing night's sleep. It's nice and dark when you want it to be.
Cabin location: Cruise ships often have a pretty large selection of inside cabins, so there's a good choice of cabins that are mid-ship or aft, reducing the chances of being affected by seasickness.
Value and price: Inside staterooms are almost always less expensive than balcony and ocean view cabins, providing the best value on board!
Outdoor space: All cruisers have access to the top decks and promenade decks, so if you do cruise in an inside cabin, you'll have many opportunities to experience those gorgeous sea views!
Inside Cruise Cabin Hacks
If you're cruising in an inside cabin, these tips will help with cruise cabin organization, space saving and more.
Organizing an Inside Cabin
One of the best ways to make an inside cabin work for you and feel more spacious, is to keep your cabin organized. If you are more than 2 people, like a family of 3 or 4, it's especially important (to keep your sanity).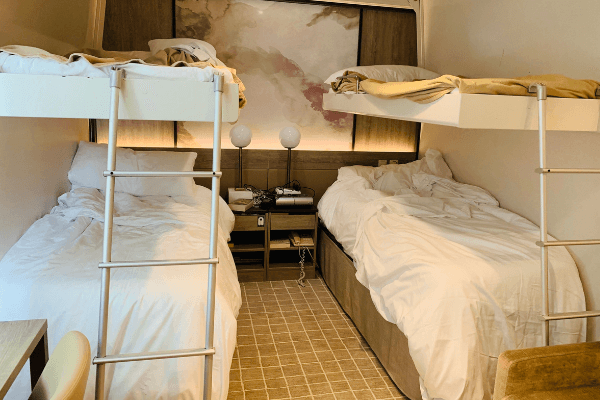 Here are some favorite cruise cabin hacks that are especially useful for those cruising in inside cabins.
1. Store your empty luggage under the bed
After you're done unpacking, put one piece of luggage into the other and slide them under the bed, or ask your cabin attendant for help.
2. Request extra hangers from your room steward
Hanging up most clothing items is often a space saver. I also find that clothes are less likely to be wrinkled.
To save space, don't bring extra hangers from home. As soon as you get into your cabin on boarding day, simply as your cabin attendant to bring you additional hangers.
3. Use packing cubes
One way to make unpacking easier and faster is to use packing cubes. I tend to overpack, but using packing cubes has really helped me to stay organized when packing for a cruise.
Recommended: Packing cubes set (check price & amazon reviews here)
4. Bring a hanging over the door shoe organizer
Bringing an over the door shoe organizer to store toiletries, sunscreen and other personal items can add additional storage to your cabin.
A cruise tip I learned from a friend and Mom of two kids, is to pack your organizer at home so it's ready to hang and saves time unpacking on a cruise.
Putting items from hair brushes to first-aid kit items in a hanging over the door organizer is the best way to keep things organized and out of the way.
Recommended: Cruise ship over the door hanging organizer (check price & 4.5* Amazon reviews here)
5. Bring foldable storage boxes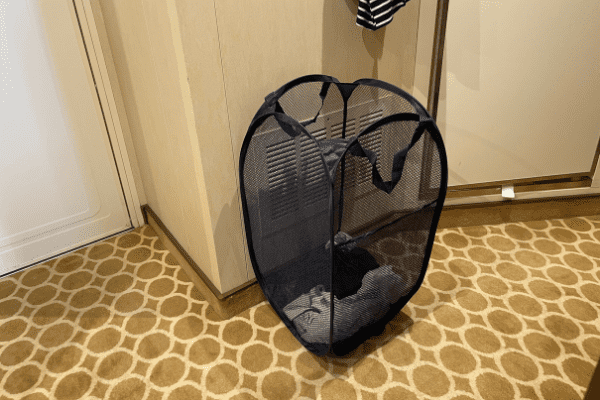 These space saving foldable boxes can be used to store everyone's flip flops or other items that would otherwise be in the way.
While you can find them on Amazon, there are cheaper options at a dollar store (my favorite dollar store cruise hack!).
6. Hanging Travel Shelves
Portable hanging travel shelves are a smart way to keep organized and add extra space to the small cruise cabin closets.
A trick is to fold and pack clothing into the hanging organizer, so that it saves time when unpacking and packing on a cruise.
Recommended: Hanging travel shelves organizer (see different size & color options here)
7. Bring magnet hooks
The best cruise cabin hack for any room is to bring heavy duty magnet hooks to place on their cabin walls. A cruise ship fact that might surprise new cruisers, most cruise ship cabin walls are actually metal.
This means you can bring magnetic hooks and hang sunhats, backpacks and more. A great way to add extra space to a small cruise cabin.
Recommended: Magnet hooks (heavy duty work best)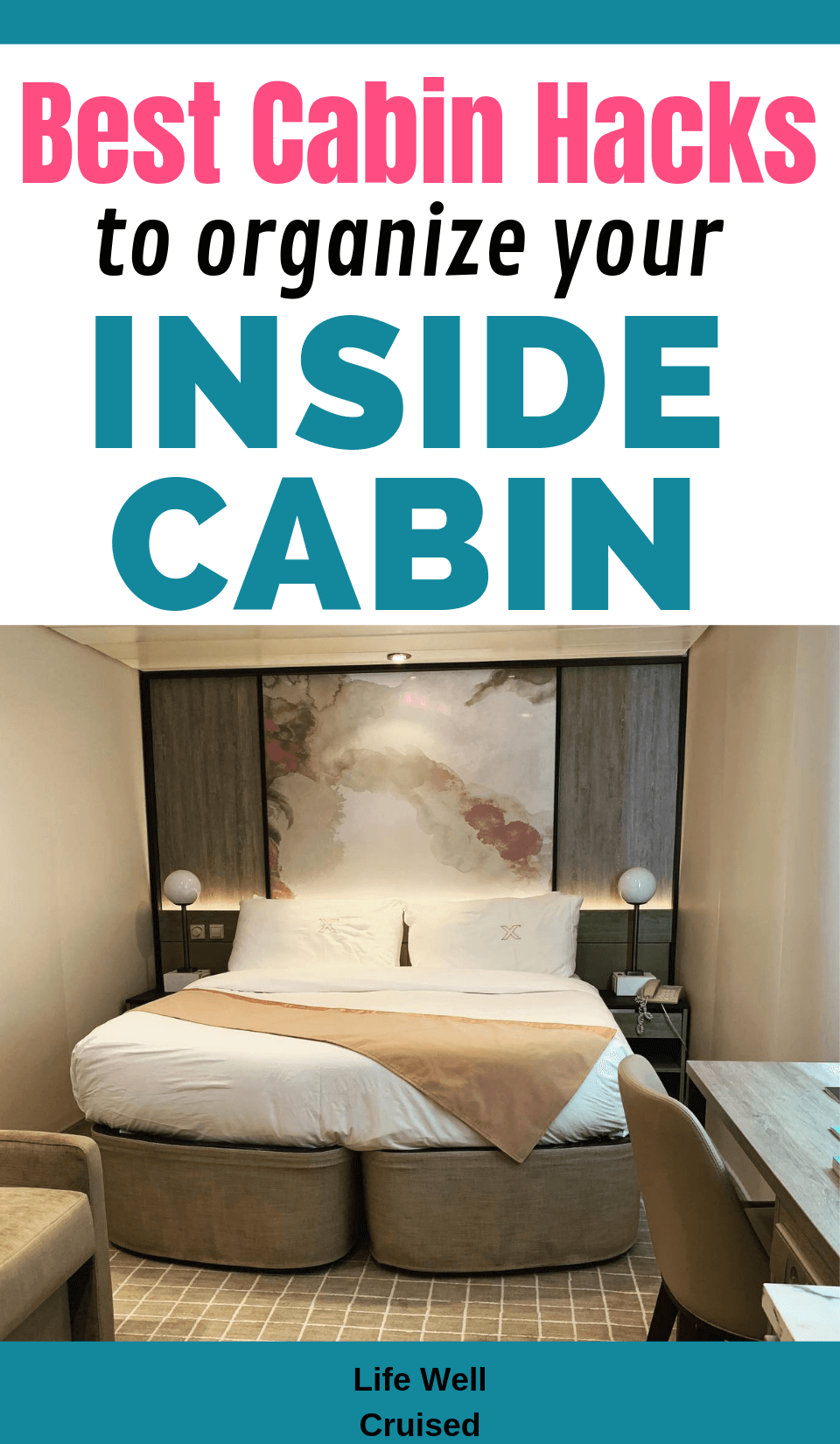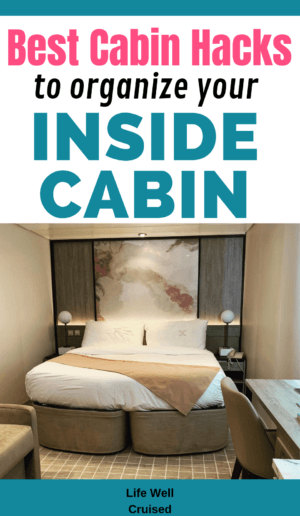 8. Bring magnetic clips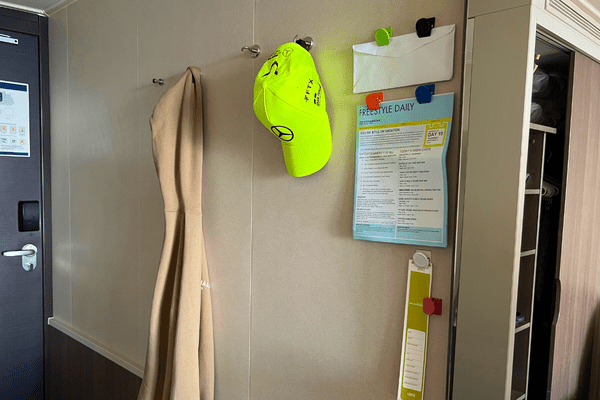 Small magnetic clips can be perfect to keep important papers organized. Things like excursion tickets, invitations to ship events, daily planners and more can all be kept in their place with these small magnet clips.
These are some simple ones that work well – Magnetic hooks multi-pack
9. Pop up laundry hamper
Bring a pop up mesh hamper or to store dirty laundry and keep inside cabins organized and clutter free.
Recommended: Portable pop-up hamper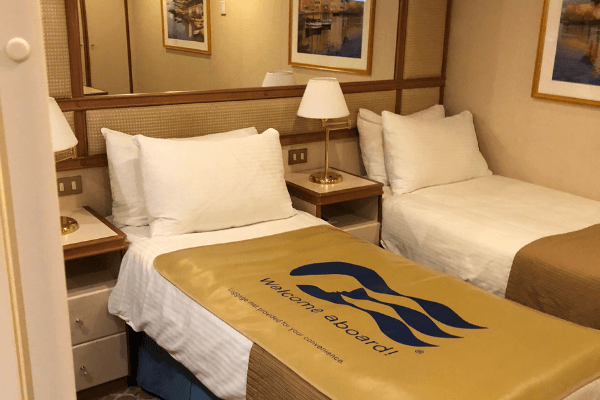 10. Bring a travel clock
Many cruise passengers suggest having a travel clock to keep in your cabin. This simple to operate digital alarm clock is handy to pack for a cruise.
Recommended: Travel alarm clock (read over 13,000 Amazon reviews here)
11. Bring a small travel fan
Inside cabins on a cruise can get stuffy, especially at night. Bringing a small travel fan can help to make your cabin feel more comfortable.
Recommended: Small travel fan (rechargeable battery operated & USB)
12. Keep your cruise cabin smelling nice
Since interior cabins don't have a lot of air circulating, it's a good idea to bring along essential oils or a room freshener. Consider including a bathroom spray to your cruise packing list.
Poo-Pourri is a cruiser favorite!
Recommended: Poo-Pourri (check price & over 30,000 4.5* Amazon review)
13. Add some light
One of the best things about inside cabins is the fact that it's dark, and great for sleeping. However, it is a good idea to have a little light, so you don't stub your toe, or worse, if you get up at night.
We like to keep the light on in the bathroom and leave the door open a crack. Others suggest turning on the TV and getting the bridge view. Small battery operated tea lights are a good idea too.
However the best solution might be these battery operated motion sensor lights ,that won't disturb you when you're sleeping.
Recommended: battery operated motion sensor lights
14. Hear the ocean
If you think you might miss those glorious ocean sounds, bring a small white noise machine that mimics the sounds of the sea.
Recommended: white noise machine (check price & amazon reviews here)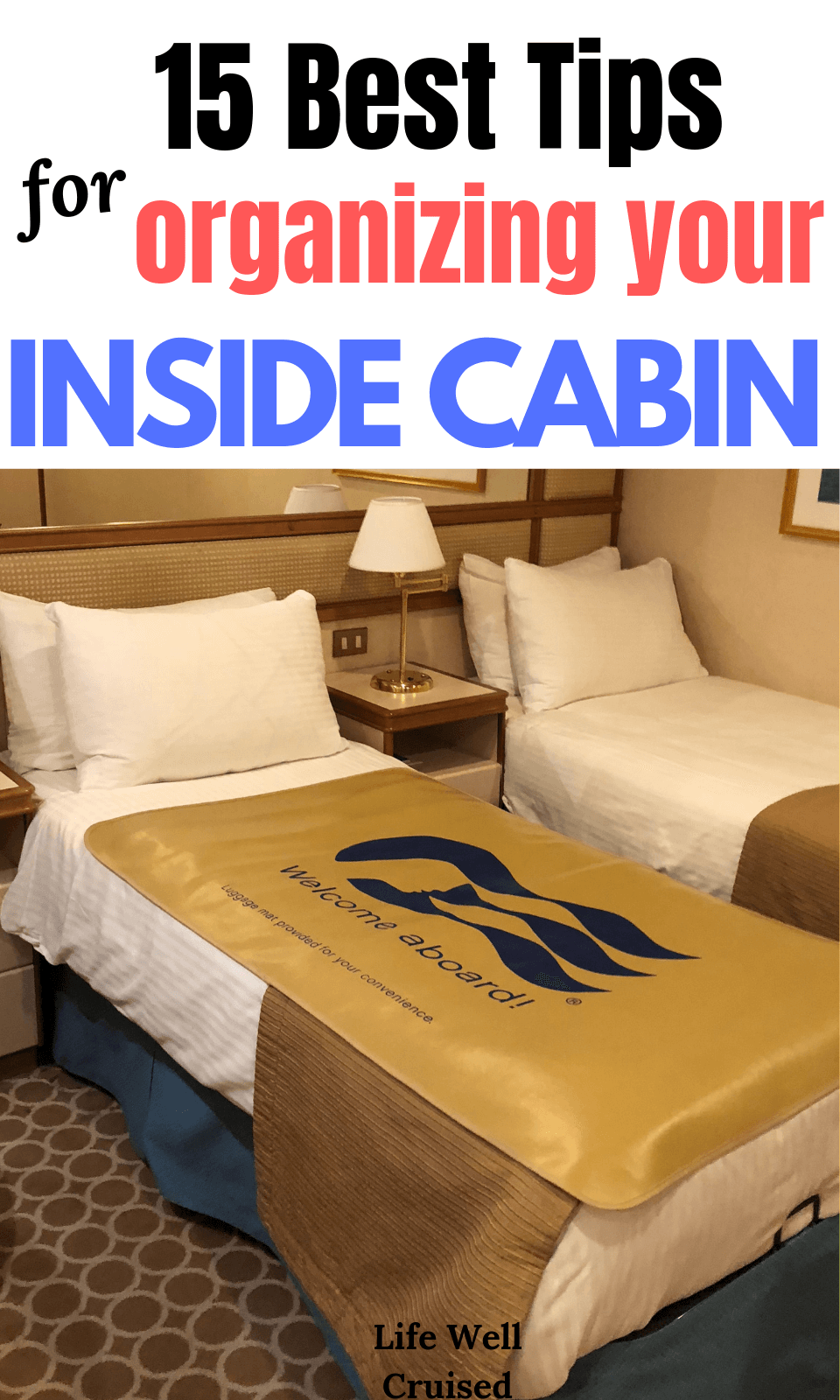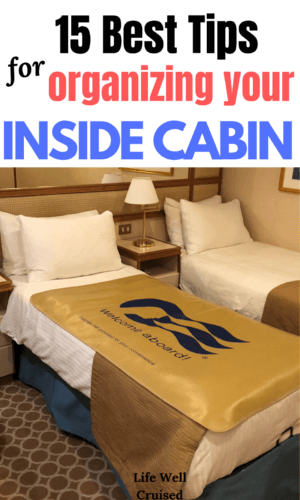 15. Make it "almost" a balcony
Some cruise ships have "virtual balcony" interior cabins. In other words, an entire cabin wall has a projection of a balcony view. Pretty cool if you want to get the balcony view for an inside price!
I've yet to try this, however cruise passengers report that they love them.
16. Non-surge Protected Power Bar
Another item to remember for any cabin is a non surge protected power bar with extra outlets and USBs.
Regular power strips aren't allowed on cruise ships, and can be confiscated.
Recommended: Non-surge protected power bar (Amazon link)
Video: Inside Cruise Cabin Hacks & Tips to Transform Your Cabin
Related & Popular Posts
Get The Ultimate Cruise Planner
Regular price: $27 Now just $17!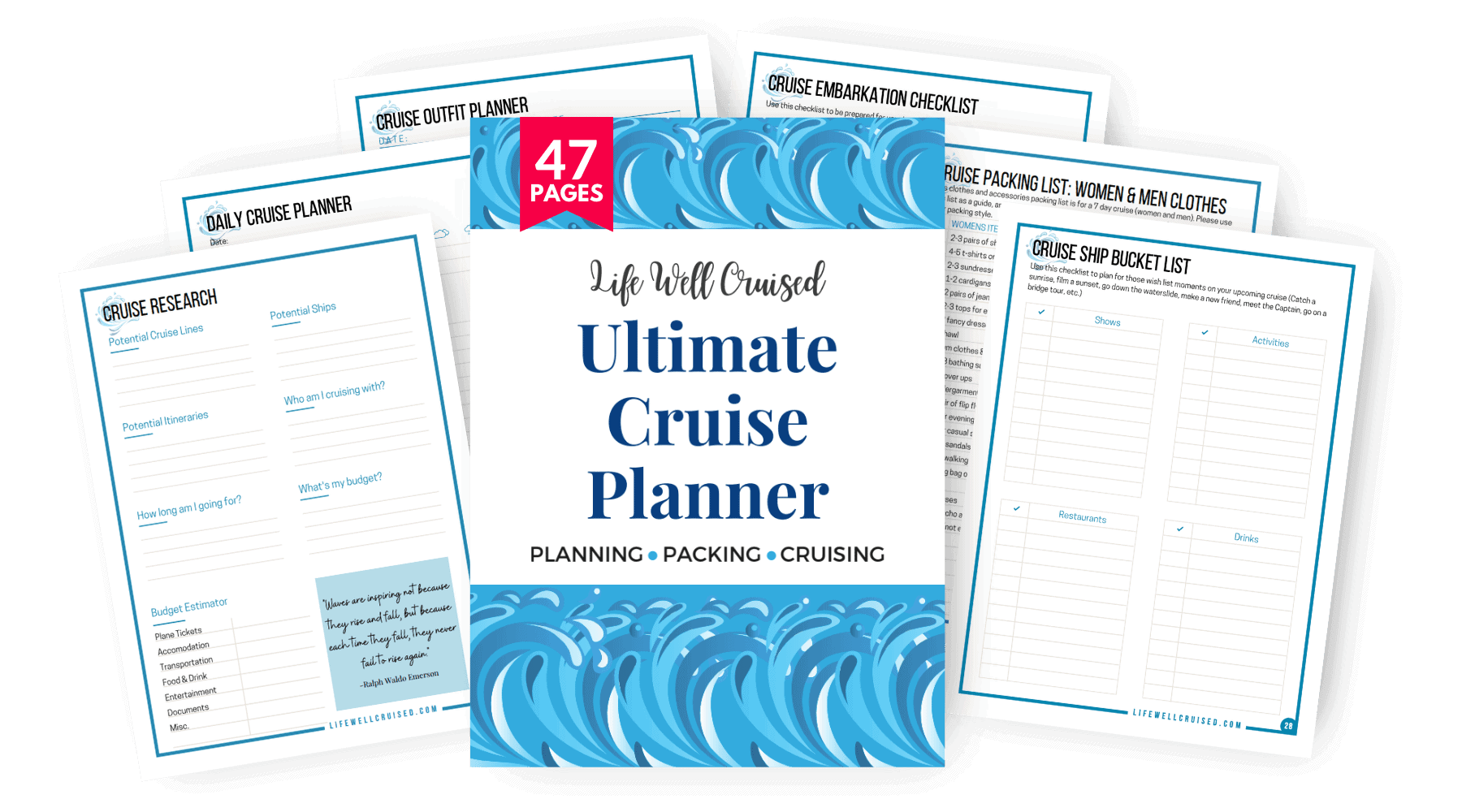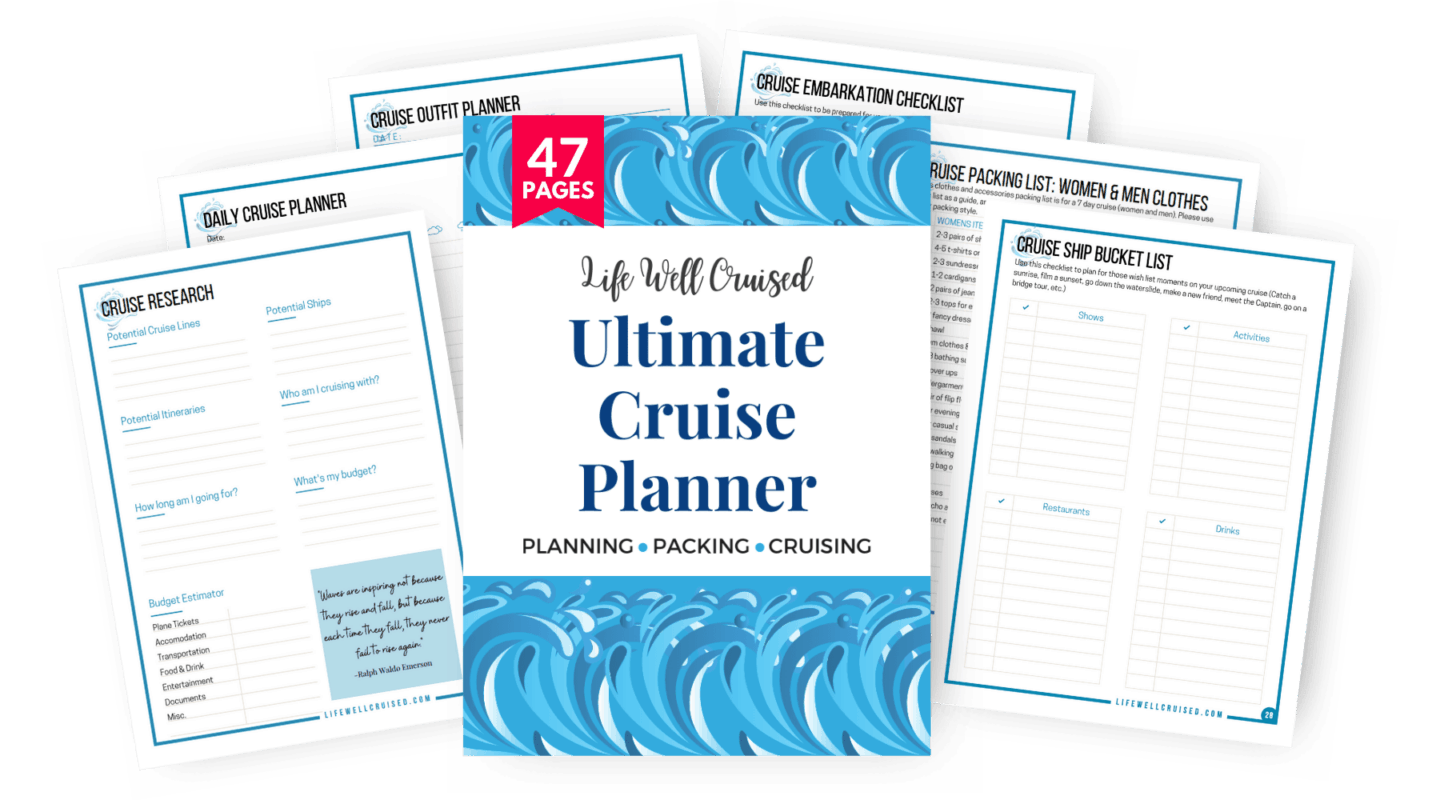 Recap: 15+ Best Inside Cruise Cabin Hacks
I hope that this article was helpful, and has given you some ideas of how you can make the most of cruising in an inside cabin.
Whether you are 2 people cruising in an interior cabin, or a family of 3 or 4, it can be done – and organization definitely helps!
Have you cruised in an inside cabin? What tips do you have to make the most of the small cruise cabin space?
Happy cruising!
Ilana
If you've enjoyed this, please don't keep it to yourself ;-). Please share on Facebook or save for later on Pinterest (share buttons at the top). Thanks so much!