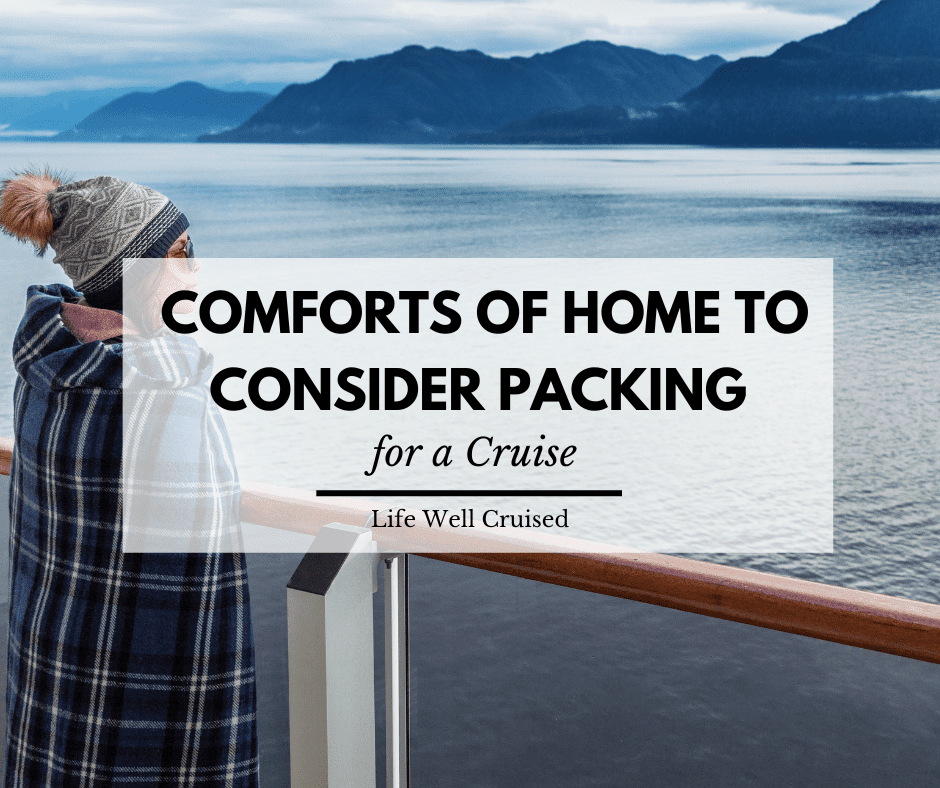 If you're going on a cruise and wondering if you can pack some of your comforts of home, you're not alone. From slippers to light blankets, many cruise passengers will pack their favorite comfort items.
Some of these items are cozy comfort items great for travel, while others are practical cruise essentials. If you're trying to pack carry on only, this list probably isn't for you.
However, if you're driving to the cruise port or bringing a check in bag, some of these travel items will help you to enjoy your cruise and feel more cozy in your cruise ship cabin
This post contains affiliate links which means if you click and buy that I may make a commission, at no cost to you. Please see my disclosure policy for details.
As an Amazon Associate I earn from qualifying purchases.
Comfort Items to Consider Packing for a Cruise
Since everyone is different, I asked in the Life Well Cruised Facebook community what comforts of home they've actually brought on a cruise and got some great responses. Some of these are quite unique and may surprise you.
1. Slippers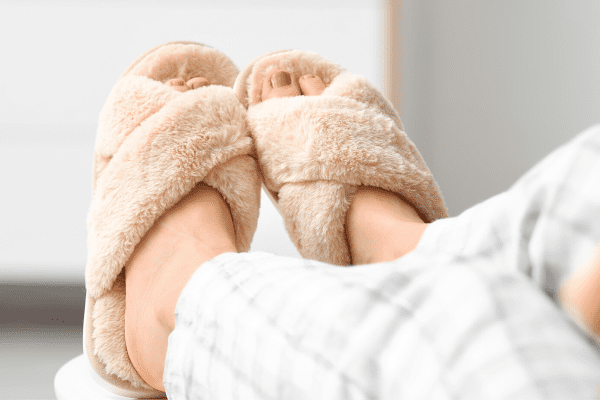 Slippers are on cruise packing lists for many cruisers. Depending on the length of a cruise, may cruise passengers say that they want to feel at home and relax in their cruise ship cabin.
As well, there are people that would rather not walk bare foot on the stateroom carpet. Therefore having a thin pair of slippers is welcome on a cruise.
2. Bathrobes
While some cruise lines provide bathrobes in all the cabins, this isn't the case for all. In some cases, cruise passengers are offered bathrobes as part of the cruise line's loyalty program.
Personally, I really enjoy having a bathrobe to use when I'm on a cruise, but have never thought of bringing my own.
However, bathrobes are a comfort item many people appreciate bringing with them while traveling and on a cruise.
3. Soap and Shampoo
Even though most cruise lines provide basic toiletries like hand soap, shower gel and shampoo, it's actually quite common for people to like to bring their own.
Since I'm particular about hair products and can't live without a good conditioner, this didn't completely surprise me. However, I didn't expect to hear from people who can't stand the cruise line bar or hand soap.
In fact, many people said they have scents (or even unscented) soap they like, and they bring it with them on a cruise.
4. Pictures of Pets & Children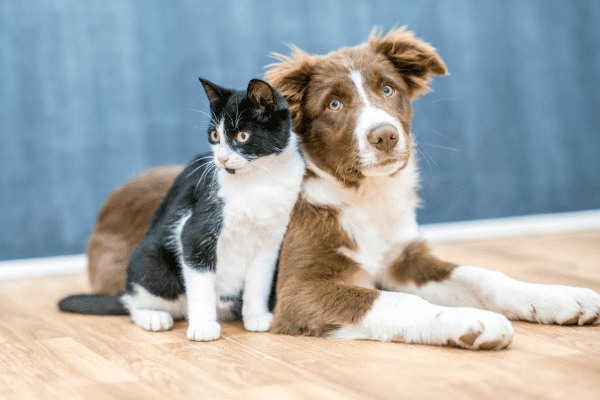 Have you ever thought of bringing photos of your pets, kids or loved ones with you on a cruise? It seems many cruise passengers do bring along printed or polaroid photos of their dogs, children or grandchildren.
Photos can be hung on the wall using magnet clips or magnetic photo frames. Small photo frames that can be placed on a night-table or desk is also popular.
5. Tea Bags & Flavored Coffee Creamers
Although cruise ships provide basic coffee and tea included in the cost of a cruise, specialty coffee and tea does have an extra charge. Plus, people have their favorites!
A money saving cruise hack for some, is to bring along flavored coffee creamers to add to plain coffee. This way, they get that fancy coffee taste they enjoy at home.
When it comes to tea bags, many people said that they enjoy an Earl Grey or Orange Pekoe, and that unfortunately the cruise line tends to run out of these (leaving only fruit flavored ones left).
Get The Ultimate Cruise Planner
Regular price: $27 Now just $17!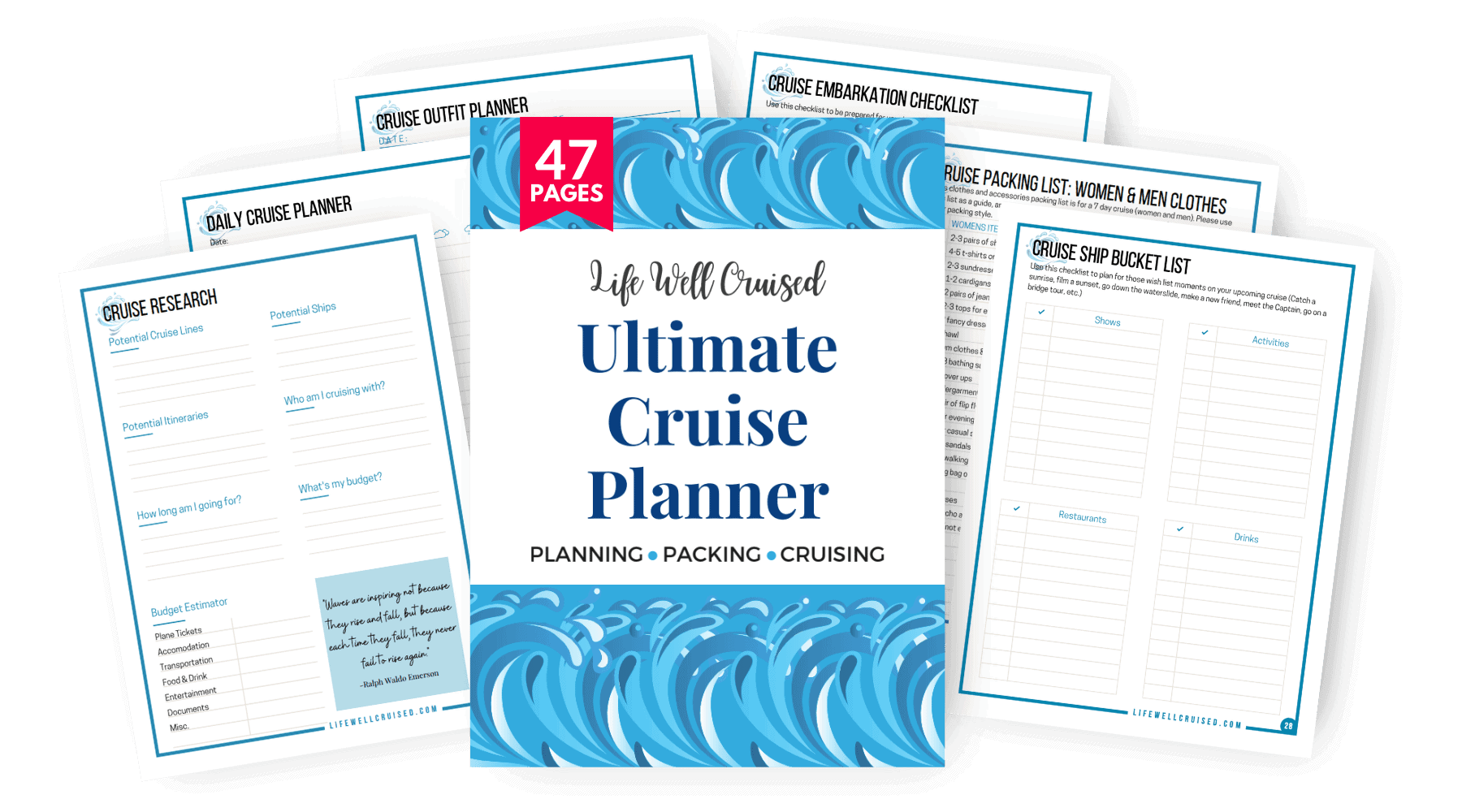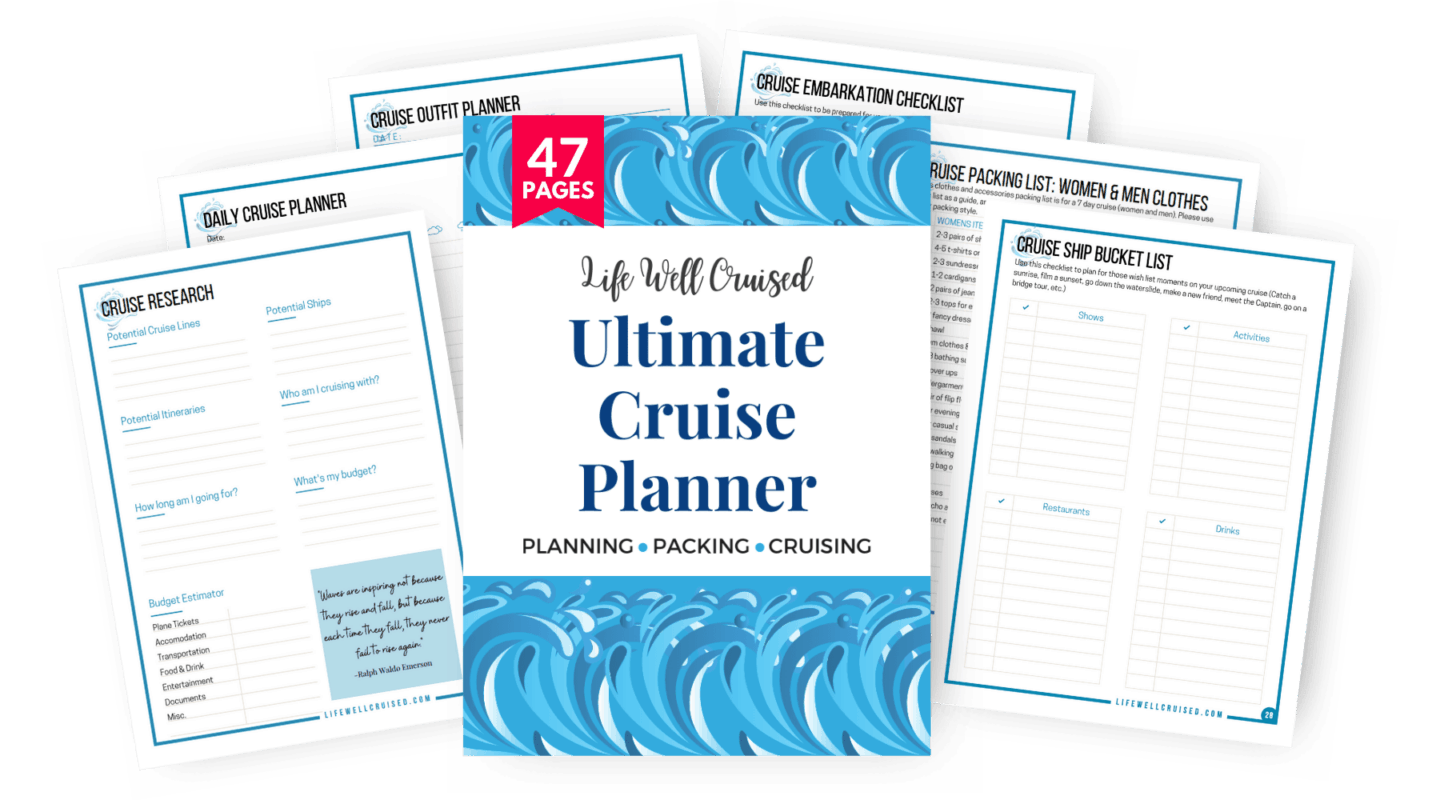 6. Bedding
Most cruisers aren't bringing bed sheets and comforters on a cruise. However, bringing a pillow from home or a small throw is something many people admitted they do when they go on a cruise.
Pillows can make or break a good night's sleep, and I definitely know people who travel with their own pillow. Small throws or blankets are useful for naps in the stateroom, as well as a light cover when sitting out on the balcony or promenade deck, especially in the evening.
7. Refillable Water Bottles
These days, refillable water bottles are on many cruisers' packing lists. As many cruise lines move away from offering or selling single use plastic water bottles, this will likely only become more common.
We brought these insulated water bottles (amazon link) on a recent cruise, and packed them in our shore excursion day bags for port days. We were able to fill them at water filling stations on the cruise ship.
Along with reusable water bottles, a comfort of home many cruisers pack is a travel coffee mug.
8. Air Freshener
Air freshener and bathroom spray are cabin must-haves for many cruise travelers. Cruise ship cabins can get stuffy, so this makes a lot of sense.
Poo-Pourri is a fantastic bathroom spray that many people swear by and pack for every cruise!
9. Popular Tech Items & Gadgets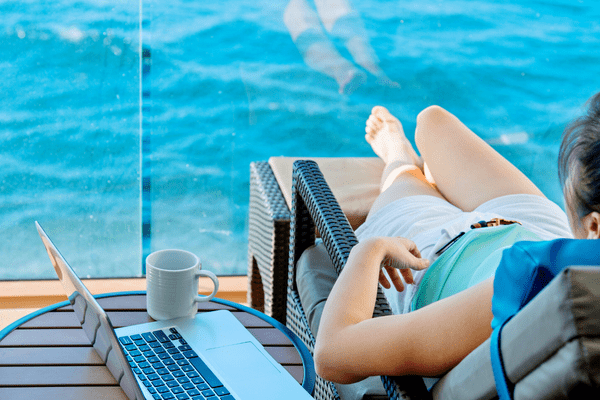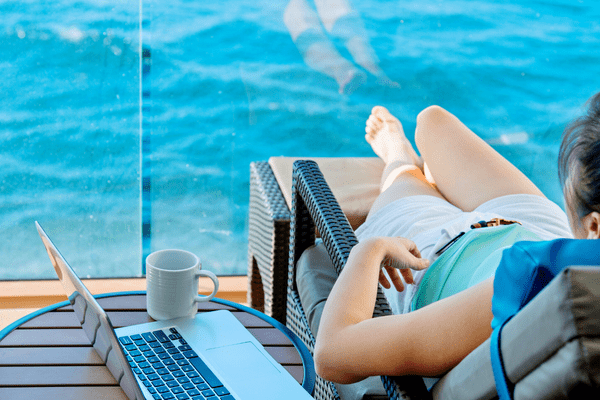 Even light packers enjoy bringing some of these tech gadgets from home. In fact, many cruise passengers said they enjoyed relaxing in their cabin or on deck with their laptop, Kindle or Ipad.
Some items that helped people to have both the comforts and conveniences of home were small fans, white noise machines and bluetooth speakers to use in cabin.
Tip: Remember to download videos and books onto your devices before you go on your cruise.
10. Hoodies/Sweatshirts
When it comes to clothing people pack for a cruise, it turns out that many cruisers don't think to pack a warm sweatshirt or hoodie. While Caribbean and Bahamas cruises will likely be warm during the day, experienced cruisers know that it can get cool on deck, especially in the evening.
Video: 10 Comforts of Home Cruisers Actually Bring on a Cruise
Get The Ultimate Cruise Planner
Regular price: $27 Now just $17!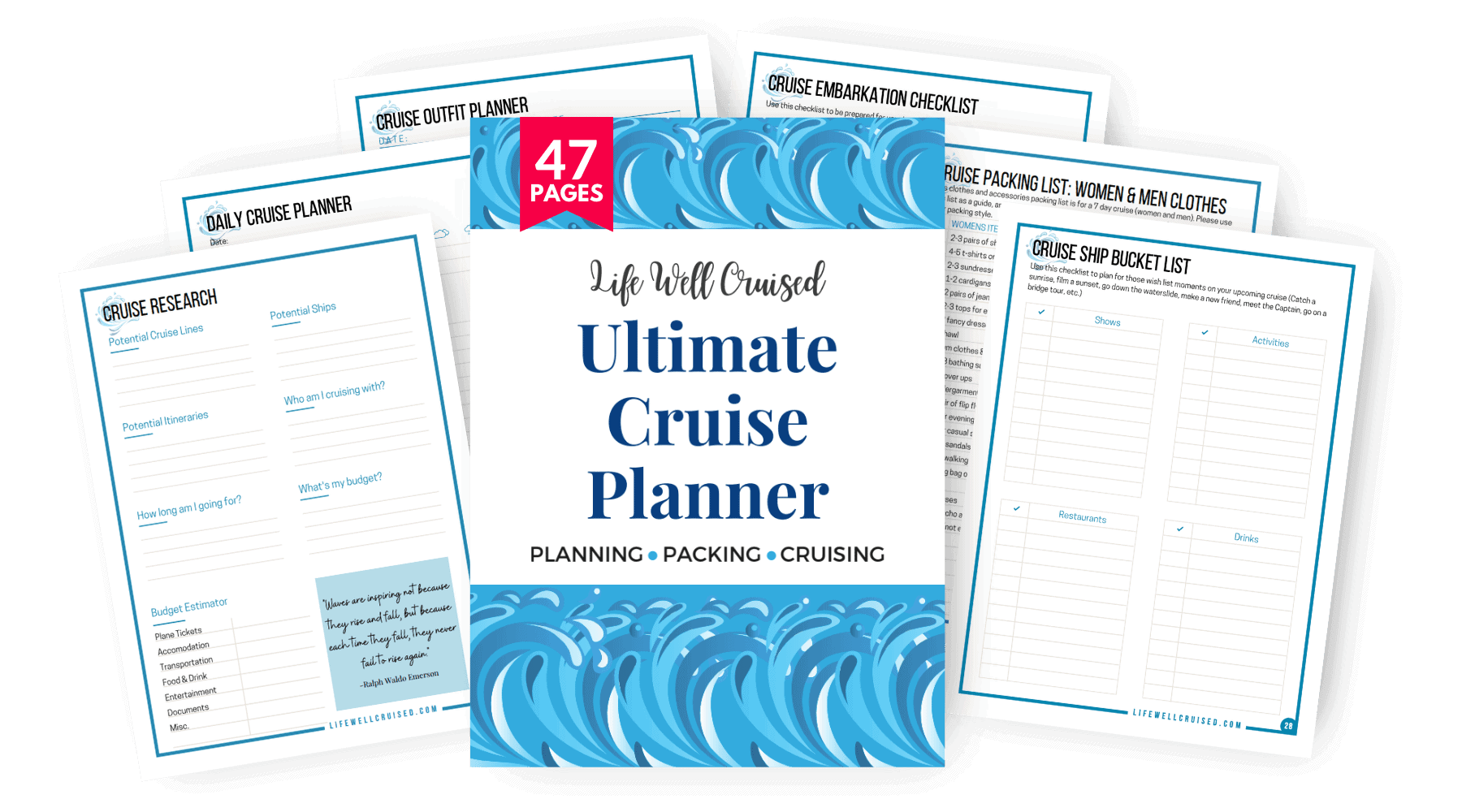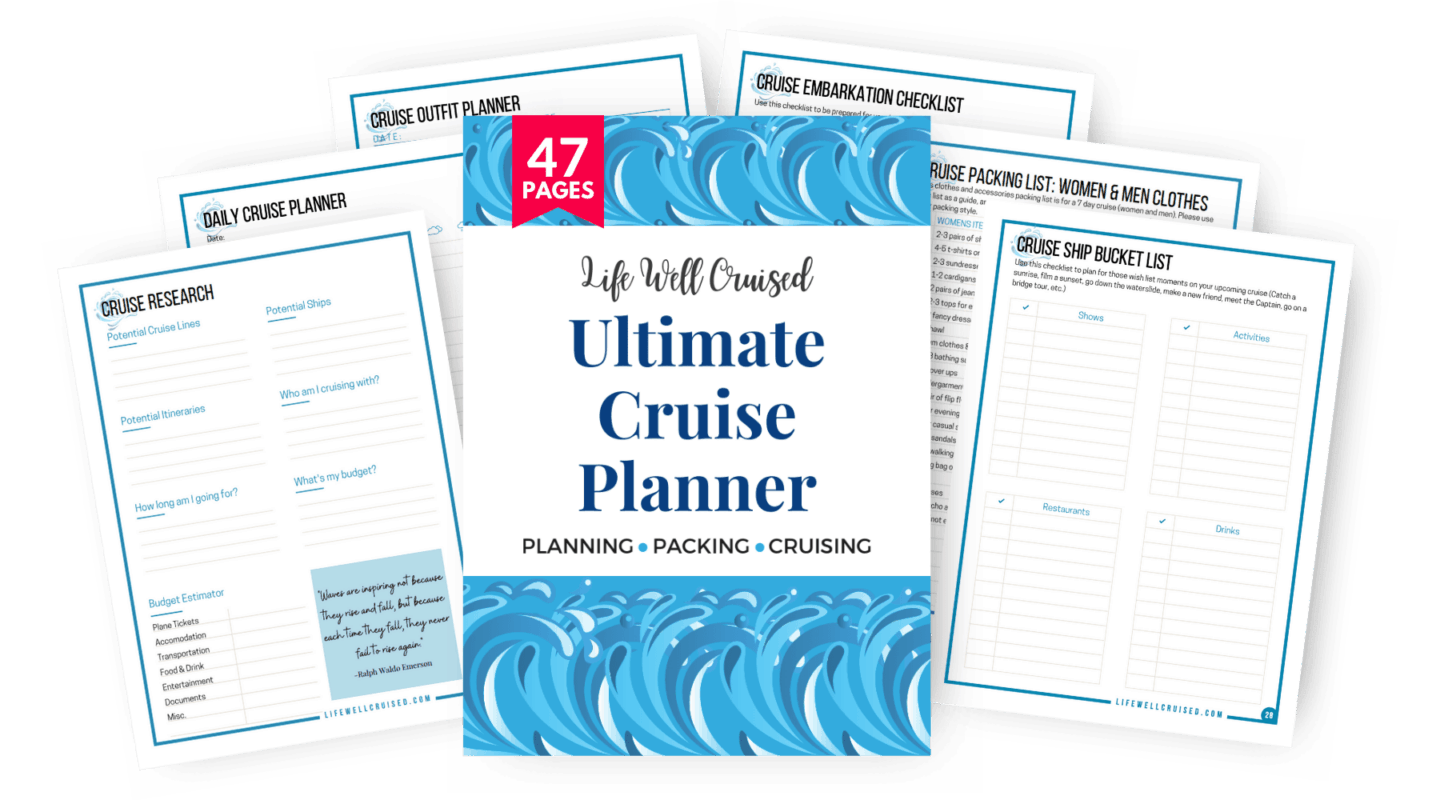 Final Thoughts on Comforts of Home Cruisers Actually Bring on a Cruise
Crusie vacations are different than hotel stays and land holidays. In fact, many cruisers make themselves right at home in their cabin. This often means that they'll bring comfort items that help them to have conveniences and enjoyment on their cruise.
Do you bring any comforts of home on a cruise? Please let me know in the comments below.
Happy Cruising!
Ilana
If you enjoy this post please don't keep it to yourself ;-). Please feel free to share on Facebook or Pinterest (share buttons at the top). Thanks so much!