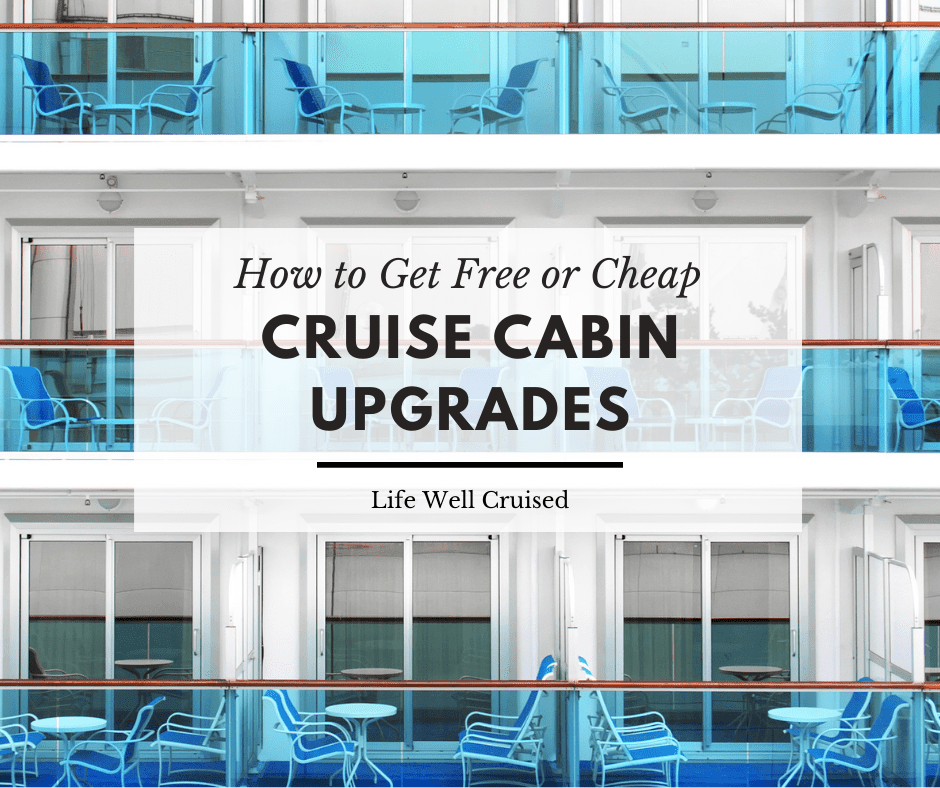 Are you planning a cruise and wondering how you can get free or cheap cruise cabin upgrades? While free cruise upgrades are increasingly rare, they are still possible.
However, a lot has changed over the years, and these days you'll probably have better luck getting an inexpensive cruise cabin upgrade with these tips.
This post contains affiliate links which means if you click and buy that I may make a commission, at no cost to you. Please see my disclosure policy for details.
As an Amazon Associate I earn from qualifying purchases.
How to Get a Cruise Cabin Upgrade for Free or Cheap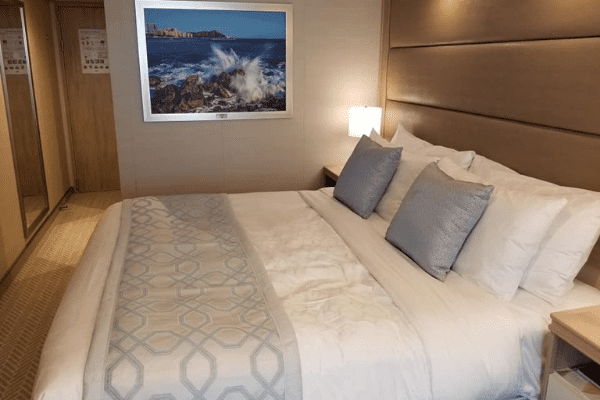 1. Guarantee Gabin
Booking a guarantee cabin the easiest way to get a free upgrade. If you're not picky about your cabin location, you have nothing to lose. When you book a guarantee cabin, the cruise assures you that you will get that cabin category or higher.
While you may not go from an inside cabin to a balcony, it's likely that you will move up to a slightly better category in your cabin type choice.
Recently, we're hearing from many cruisers who booked inside cabin guarantees, that were lucky and received good stateroom upgrades!
2. Use a Travel Agent
Travel agents that sell a lot of cruises will often have access to group rates on cabins. In most cases, these are staterooms that were reserved early. Consequently, these cabins are often much better rates than may be available directly with the cruise line.
If you're using a travel agency that specializes in cruises, there's a good chance that you'll get a better cabin for a cheaper price.
Related: Best Way to Book a Cruise: Travel Agent or Direct with the Cruise Line?
3. Upgrade Before Final Payment
One of the best ways to get a cabin upgrade on your cruise is to check pricing before you make your final payment. If you see that your cabin price has decreased, ask your travel agent or cruise line for options.
Most cruise lines will honor the lower rate up until final payment. However, this is a good time to see what a higher cabin category would cost. Since your price is lower, it's likely that other cabin types have better prices as well.
You may be able to upgrade from an ocean view to a balcony cabin, or from a balcony to a mini suite for the same price, or perhaps just a little bit more. This is a good way to upgrade for minimal cost.
Get The Ultimate Cruise Planner
Regular price: $27 Now just $17!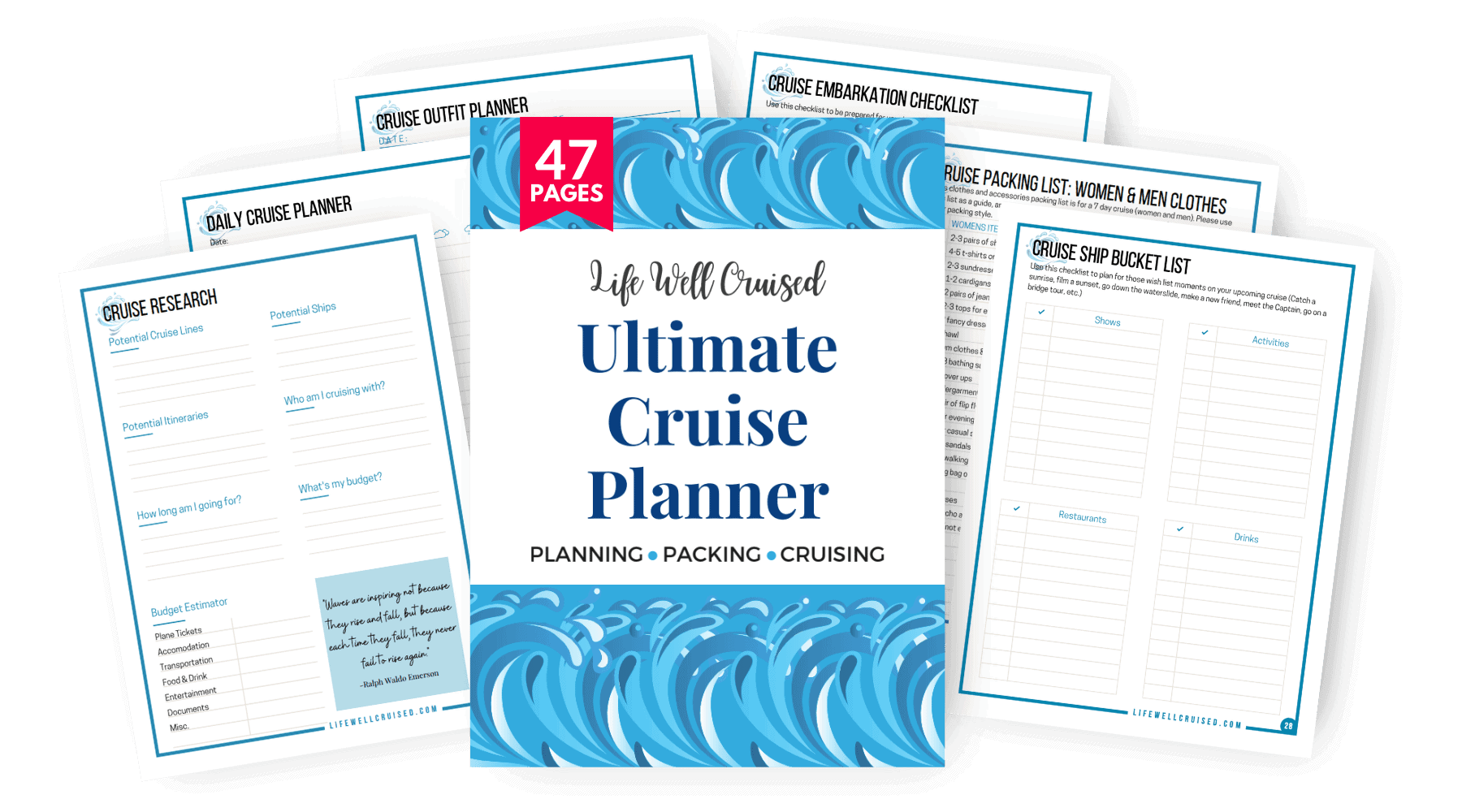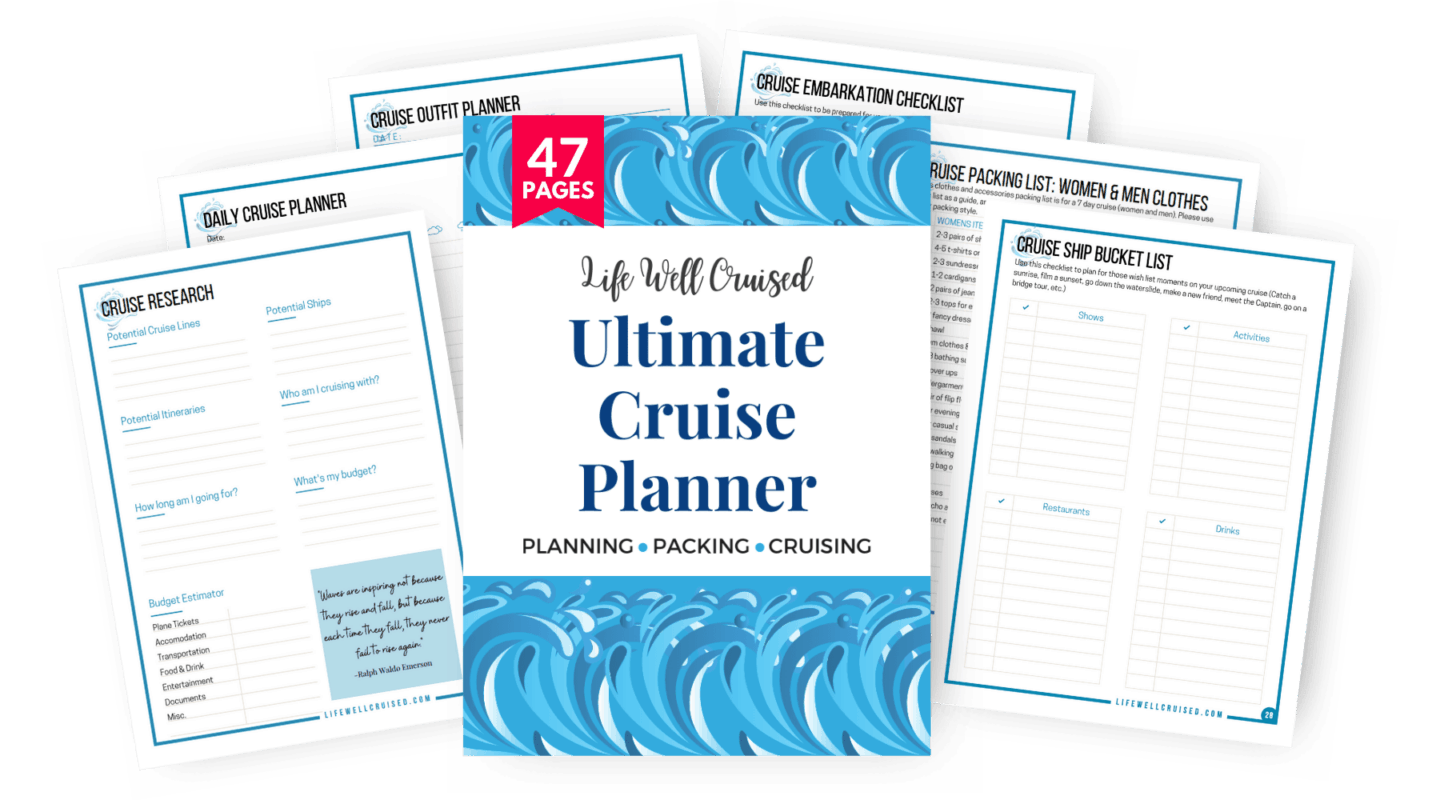 4. Upgrade After Final Payment
Most cruise lines won't be able to lower the price if it's after a final payment. However, this doesn't mean that you should stop checking.
If you would like to upgrade and move to a better cabin, check occasionally to see what the current price of this cabin is. Most of the time, you can pay the difference and upgrade to that higher cabin at your own cost. If the price is right, it may be worth it for you.
5. Bid for an Upgrade
These days several cruise lines invite you to bid for a cabin upgrade. This includes Norwegian Cruise Line, MSC, Princess Cruises, Virgin Voyages, Royal Caribbean and Celebrity.
Wondering how this works? Sometime before your cruise you'll likely receive an email from the cruise line, with options to bid for for stateroom upgrades. There will be a minimum bid set, and you can choose to bid any amount at or above this.
There are no guarantees, however I've heard from many cruisers who have received cabin upgrades at highly discounted rates. If you're not picking about cabin location, this is a good way to get a better cabin for a cheaper price.
6. Paid Upgrade Opportunities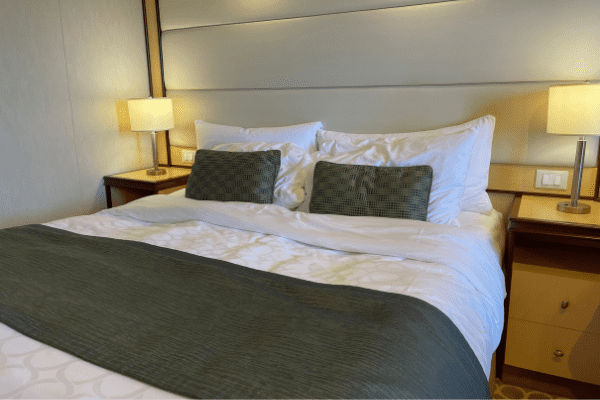 A bit different than bid up programs, some cruise lines offer paid upgrade opportunities to move up. These move up offers will come as an email to yourself or your travel agent, and will offer the chance to pay for a stateroom upgrade at a fixed cost.
For example, you may be able to upgrade from a balcony or veranda cabin to a mini suite for $250 a person. If you cruise with Princess Cruises or Holland America, than you may have seen this. This can be a great way to get a cabin upgrade for cheap.
Something to note is that if you do receive an upgrade offer you should act quickly. These offers are not extended to everyone and our capacity limited.
7. Ask on Board
While it never hurts to ask inquire about possible stateroom upgrades at embarkation, this doesn't seem to be as successful a tactic as it was several years ago.
However what seems to be working these days on cruises, is asking about room upgrades at guest services sometime after boarding. Many people recommend to wait until embarkation day evening, or early on day 2 of your cruise when guest services are less busy and overwhelmed.
8. Problem with Your Cabin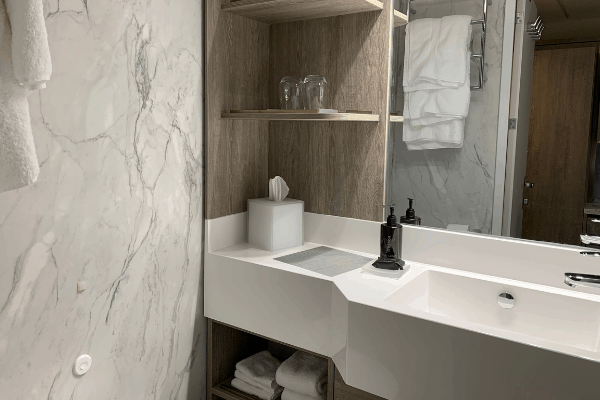 If you have a genuine problem with your cabin, whether it's noise, location, or an issue with something not working well in your stateroom (like the toilet or shower), let guest services know.
They will try and rectify the problem. However if it's not easily solved or the problem persists, ask about changing cabins and getting an upgrade. They may be happy to do so as a goodwill gesture.
As a tip, always be polite to the staff on cruise ships, even if making a complaint.
9. Celebrating an Anniversary or Special Occasion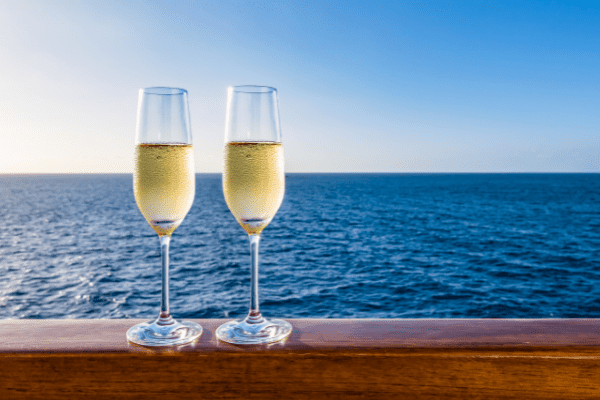 If you're celebrating an anniversary or special occasion on your cruise, you might be wondering if cruise lines do anything special, like upgrades.
Typically, if you note the occasion on your booking, your special day will be recognized with a small cake and sometimes a small decoration on your cabin door.
However, if you are celebrating a special anniversary on a cruise, let your travel agent or the cruise line know how special a cabin upgrade would be. You never know, you just may get a free upgrade if you are lucky.
10. Past Passenger Loyalty Perks
Many cruise lines have discounts or offer category upgrades for past passengers as part of their cruise line loyalty programs. While you won't usually get a free cabin upgrade, it's possible to save anywhere from $50 up to a few hundred dollars a person.
When booking a cruise, always ask check pricing for better cabins, but especially if you're a past passenger.
Related & Popular Posts
Get The Ultimate Cruise Planner
Regular price: $27 Now just $17!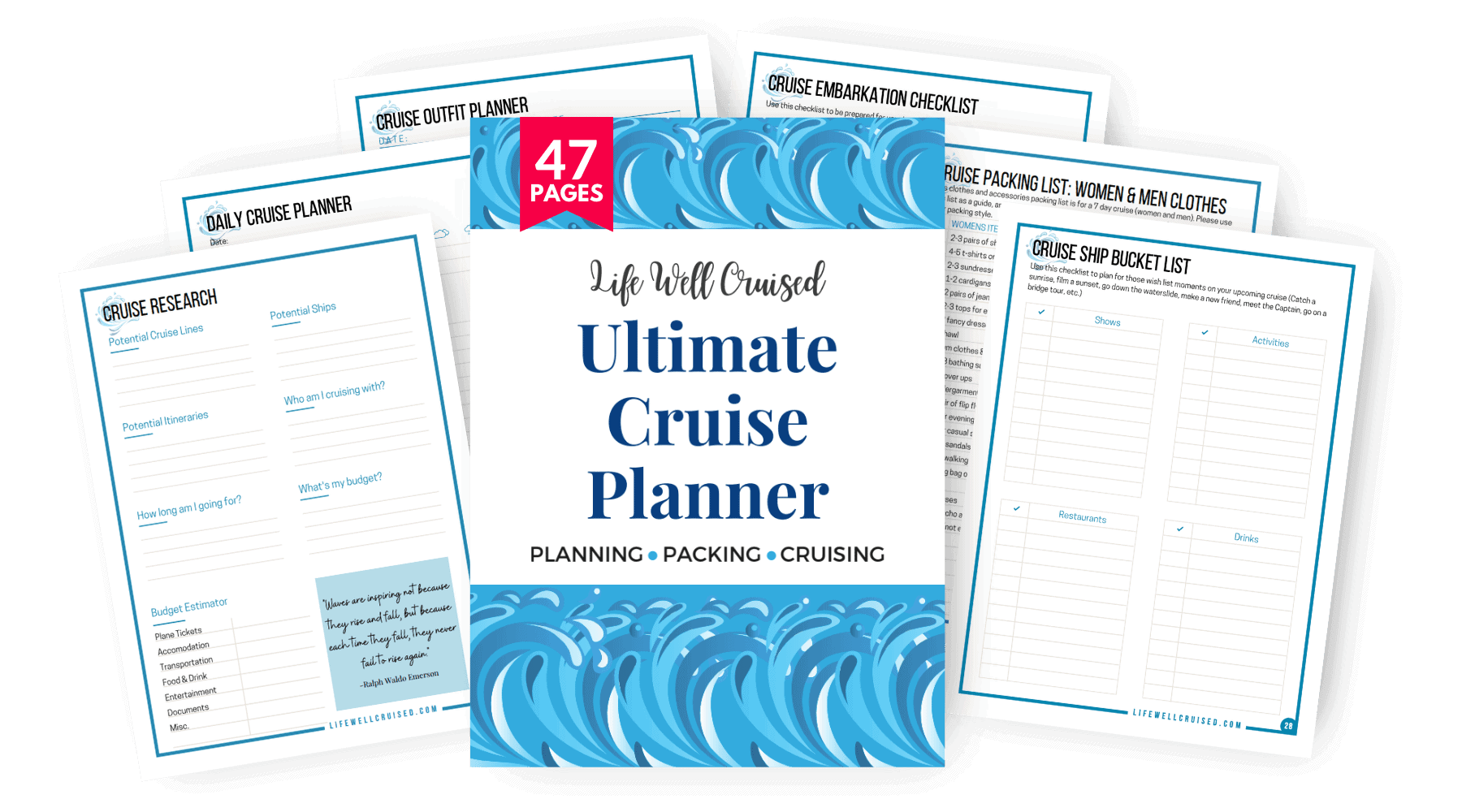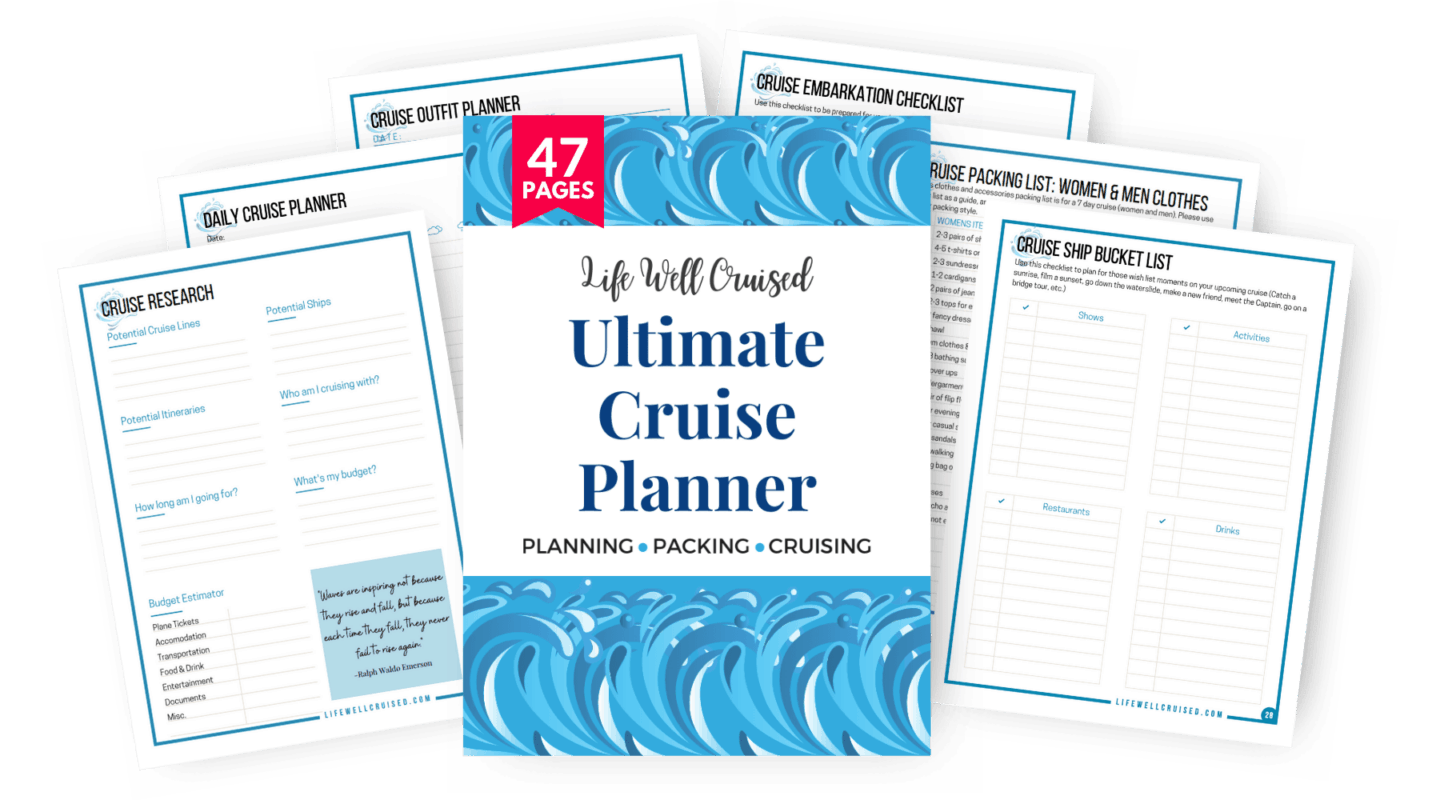 Video: How to Get Free or Ridiculously Cheap Cruise Cabin Upgrades
Final thoughts on How to Get a Free or Cheap Cruise Cabin Upgrade in 2022
These days, there's more than one way to get a free or cheap cruise cabin upgrade. It will likely take some time for cruises to consistently sail full, and this is a good time for cruise passengers to get cruise upgrades.
Have you received a cabin upgrade on a cruise recently or in the past? Please let me know your experience in the comments below.
If you enjoy this post please don't keep it to yourself ;-). Please feel free to share on Facebook or Pinterest (share buttons at the top). Thanks so much!