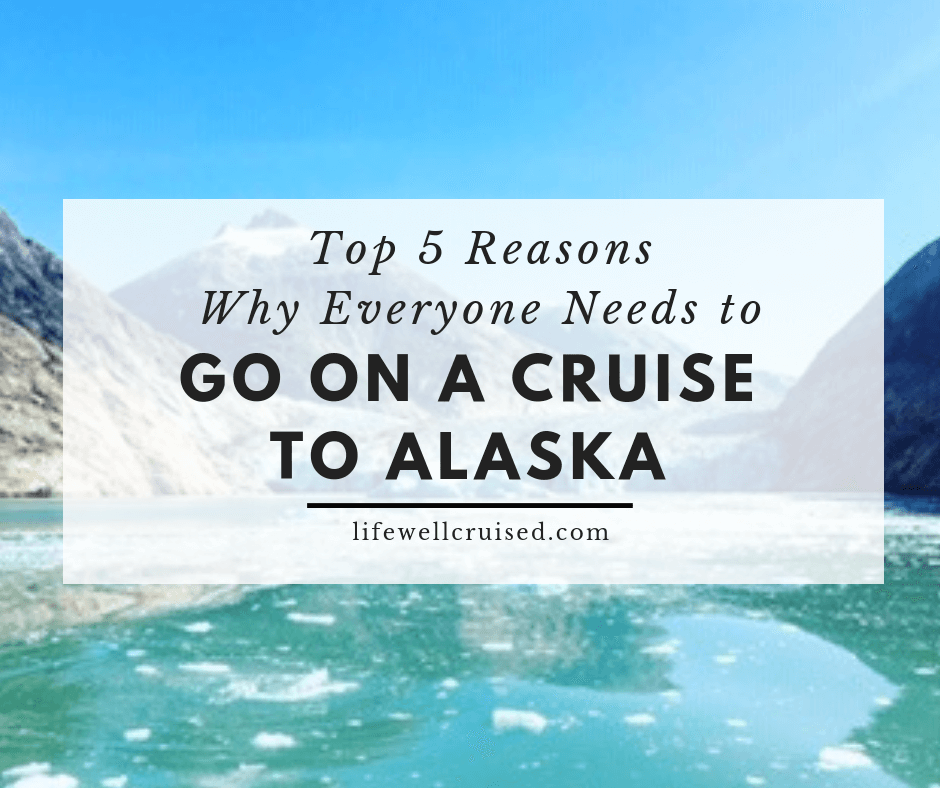 Alaska is one of the best cruise destinations. If you have not been yet been, it is definitely a future cruise to book!
Guest post by Lucy Williams – Lucy Williams Global. Thanks Lucy for this fabulous Alaska port overview.
Alaska is full of unspoiled nature and with so many cruise ships there between May to September, it is easy to find an itinerary perfect for you.
With the variety of shore excursions to go on, it is impossible to get bored. Tours range from going in helicopters, float planes, wildlife spotting, glacier viewing and dog sledding just to name a few.
Cruising is the best way to travel to Alaska, as you will see so much in a week, travelling in complete luxury.

Here are the top 5 reasons why everyone needs take a cruise to Alaska:
1. Alaska is Nature at its Best
Walking through green forests, sailing through snow capped fjords, seeing waterfalls, spotting wildlife and eating delicious fresh fish. Alaska is how to see nature at its best.
It really is as unspoiled as the photos look. The population is low and the state has not been turned into concrete cities. People live a quiet life away from it all and enjoy what nature has to offer.
In the summer months the population increases because of the business cruise ships bring! But it's nothing compared to cities like Los Angeles and London.
Just sailing close to the shores is pure beauty passing the mountain ranges. Going ashore in each port, out of the town centers is another world, exploring nature at its best. There's no better way to see this than by cruise to Alaska.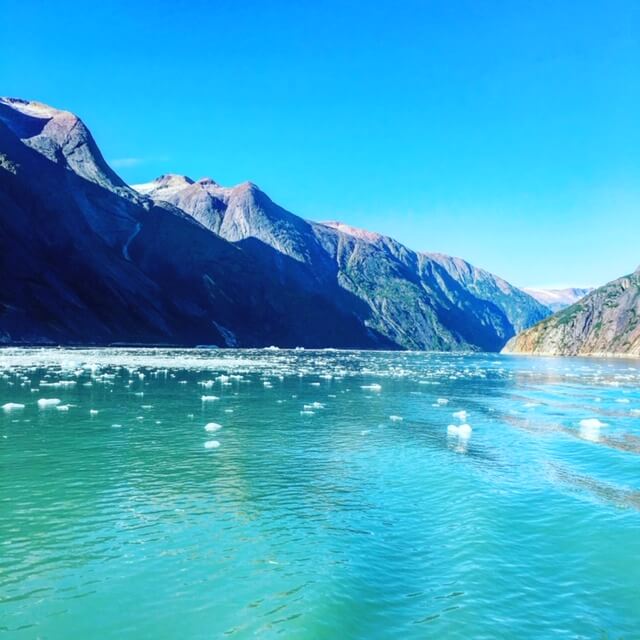 2. Wildlife Spotting
Alaska is full of wildlife on land and in the sea. Whales, bears, bald eagles and sea lions, can been seen on some of the shore excursions during your cruise to Alaska.
Whale watching from the cruise ship – an incredible experience
You have to keep your eyes peeled even when on board when the ship is sailing as you can even spot whales from the ship while sailing the Alaskan waters.
The shore excursions offer amazing tours to go whale watching, bear spotting, spotting eagles in nature and seeing them in sanctuary's.
This is one of the best parts of a cruise to Alaska, seeing wildlife in its natural habitat. This is something you cannot see on other itineraries.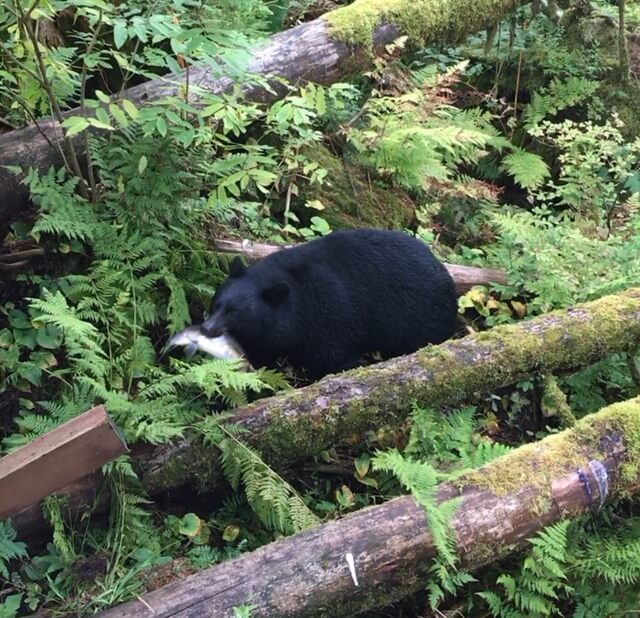 3.Glaciers
If you come all the way to Alaska you have to see a glacier. On every Alaskan cruise itinerary there will be at least one scenic cruising day where the cruise ship will stop by a glacier for you to view.
The beauty of a glacier is a magical, seeing the large chunk of ice wedged in between the fjords. The blue ice glistening away in the sunlight.
Scenic cruising to a glacier is beautiful to see as there will be icebergs big and small floating by the ship, it is a unique experience.
If you wanted to see more glaciers, in Juneau the capital of Alaska there is Mendenhall Glacier to see and it is very close to the cruise ship terminal (around a 15-20 minute drive). Or be adventurous and take a helicopter tour of the Mendenhall Glacier and land on the top!

4. Cruising is best way to See Alaska
Cruising is the best way to travel and see Alaska as you see it from the sea and the land. Each day in port gives you a taster from each town.
In every port you can pack in a lot, either by choosing tours that show the highlights or by going further afield. Whatever you choose to do; tours or just wandering around the small towns you will have a great time.
The best part of the day after packing in a lot is going back to the luxury cruise ship and being wined and dined or just ordering room service and relaxing in the cabin while you sail to the next port.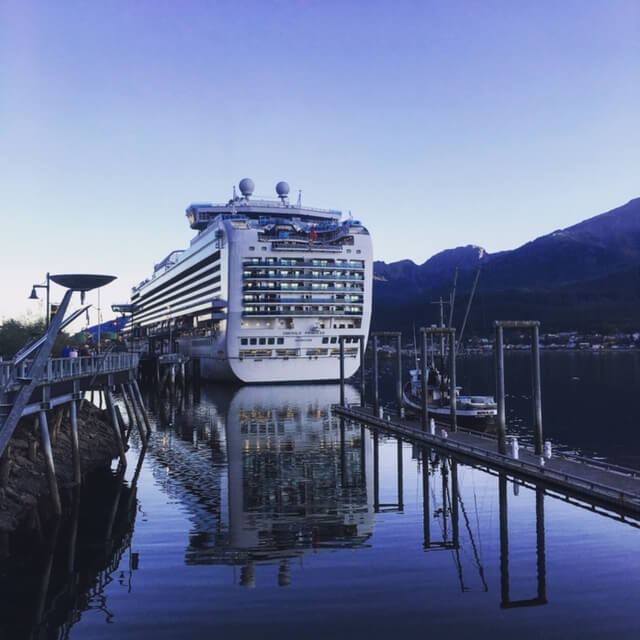 On the days at sea, there is never a dull moment as there is so much to do onboard. But if you love nature wrap up warm and sit on deck to spot some wildlife as you never know when a whale is going flip it's tail.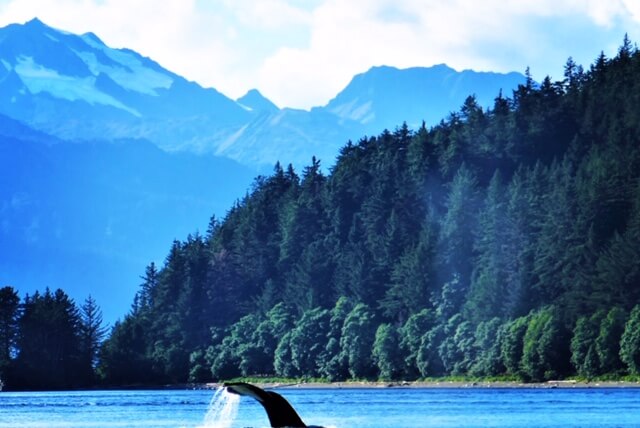 5.Best Fish & Seafood
Alaska is one of the best places to eat fish and seafood, as the Alaskan waters are full of it. Even if you not like fish or seafood try it, especially the salmon and crab.
Salmon tastes completely different when it is fresh. The restaurants and bars cook it in some interesting ways that you have probably never thought of. King crab legs are a must too as they are so meaty and delicious to eat. This is a must on a cruise to Alaska!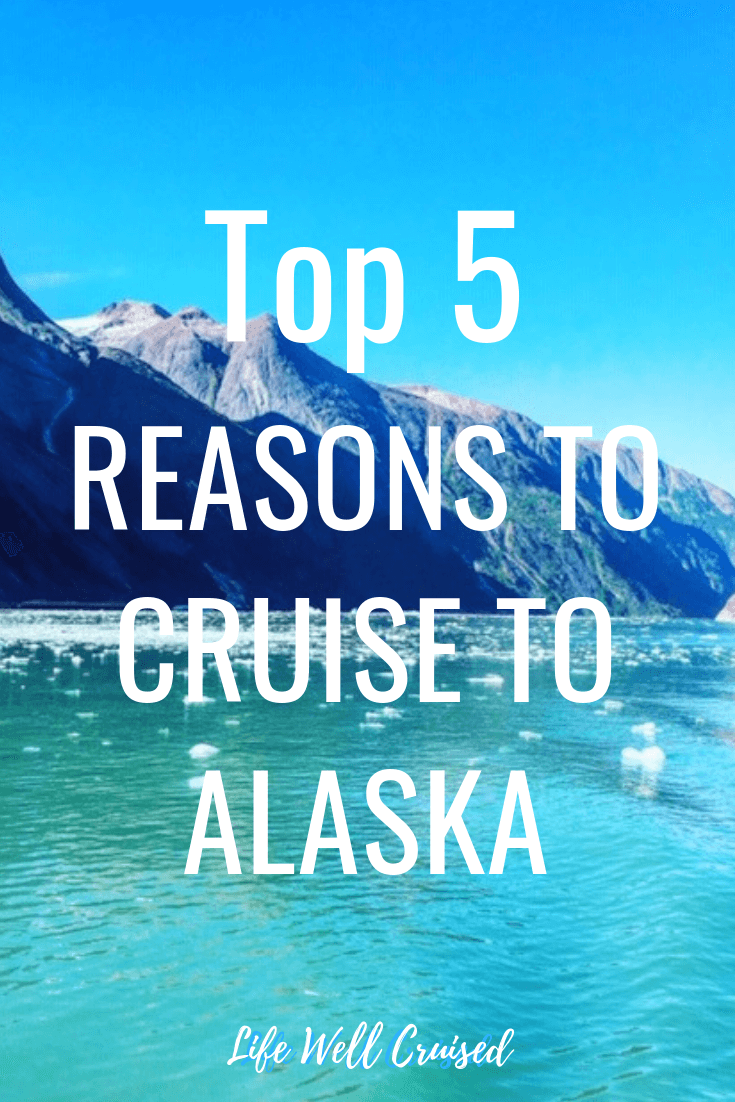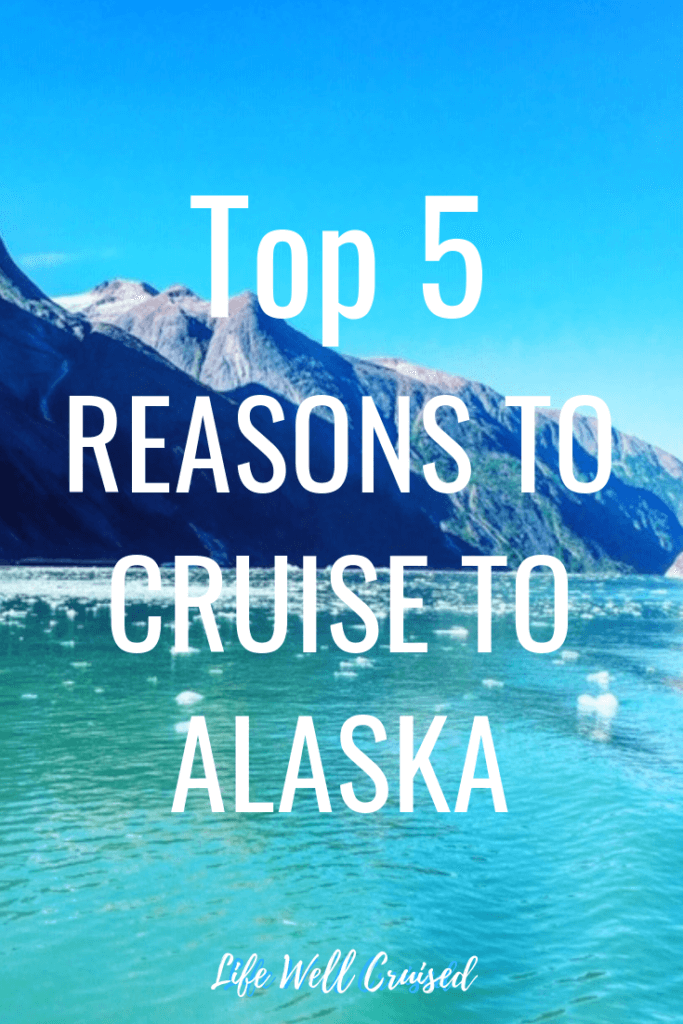 Are you convinced to go on an Alaskan cruise now?
If you enjoyed reading about the top 5 reasons why everyone needs take a cruise to Alaska, please share on Facebook and Twitter so your friends and family can enjoy too or Pin for later on Pinterest.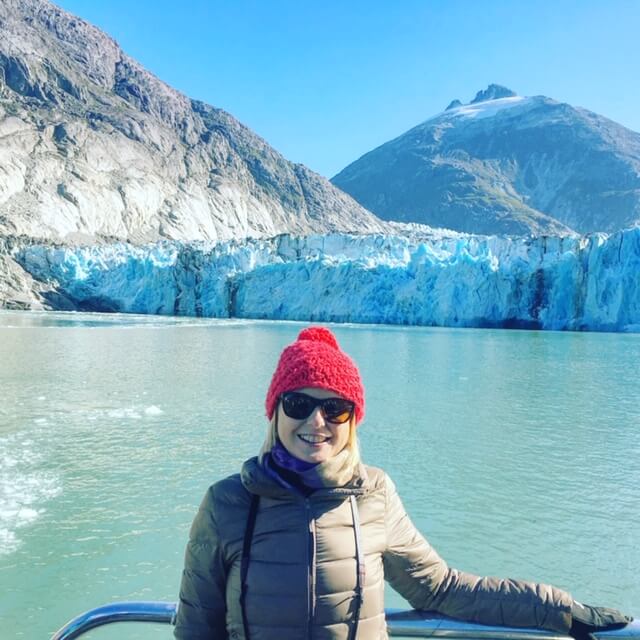 This article was written by Lucy Williams from the blog Lucy Williams Global – The Travelling Wife Cruising Around the World.
Lucy is married to a cruise ship officer and she tags along with him, so spends her life cruising around the world. She also worked onboard herself for nearly ten years and between being a crew member and cruise passenger has over 12 years experience of the cruise industry.
She has a wealth of knowledge when it comes to cruising from both sides of the coin. When Lucy is not cruising she spends time in her native country of England and in her husbands country of Italy, so she is never short on travel stories.
Ilana here! I hope that you enjoyed Lucy's article all about cruising to Alaska. I haven't cruised to Alaska and I am very inspired to do so!! I am a huge fan of Lucy's and follow her and her travels, and hope you will too :-).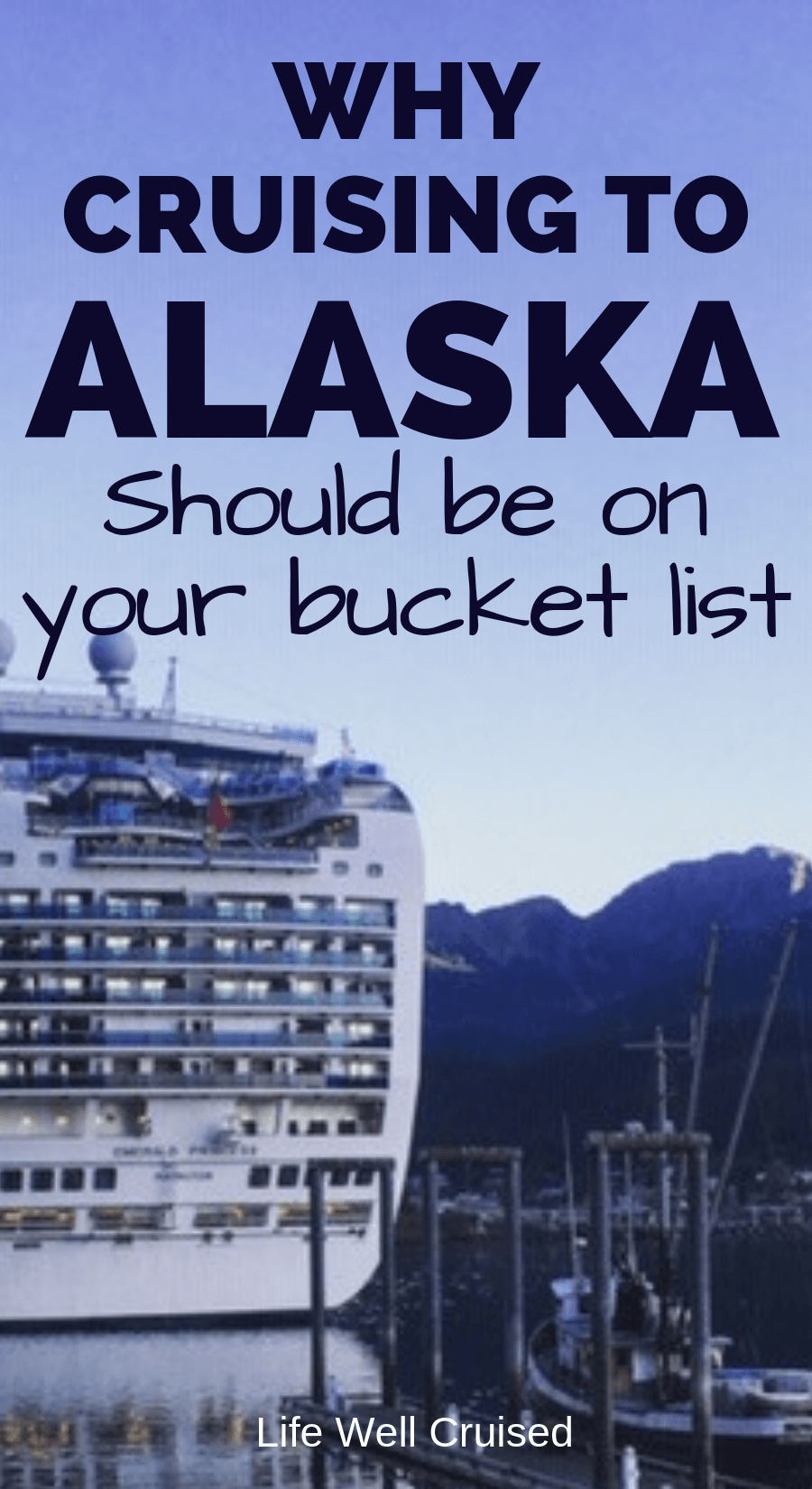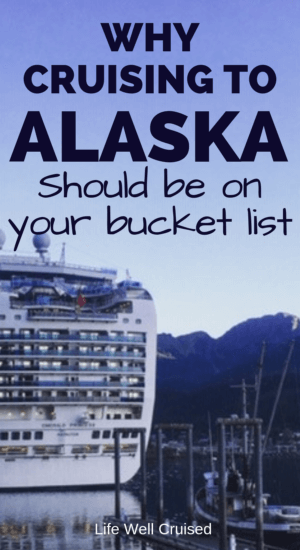 You can follow Lucy on her blog at www.lucywilliamsglobal.com
and on social media to catch up with her travels:
Facebook @lucywilliamsglobal
Instagram @lucywilliamsglobal
Twitter @lucretiaw14
Pinterest @lucywilliamsglobal
P.S. If you enjoy this blog, I'd really appreciate if you would share your favorite post on social media (ie Pinterest or Facebook). Thanks very much!!