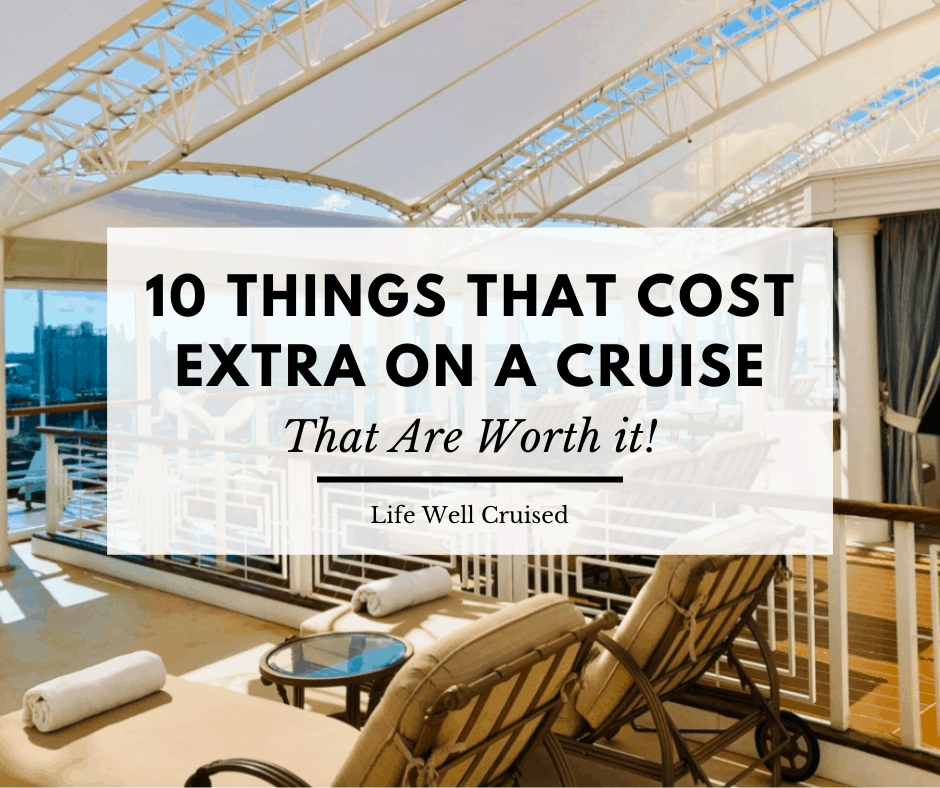 No one wants to waste money on a cruise and spend on things that just aren't worth it. However, if you want to have the best cruise experience possible, there are definitely some things worth splurging on.
After the year we've had, you may want to make the most of your next cruise vacation! In this post, I'll share the top 10 add-ons, extras or splurges that are worth it on a cruise.
10 Things that Cost Extra on a Cruise that Are Worth It
1. Balcony cabin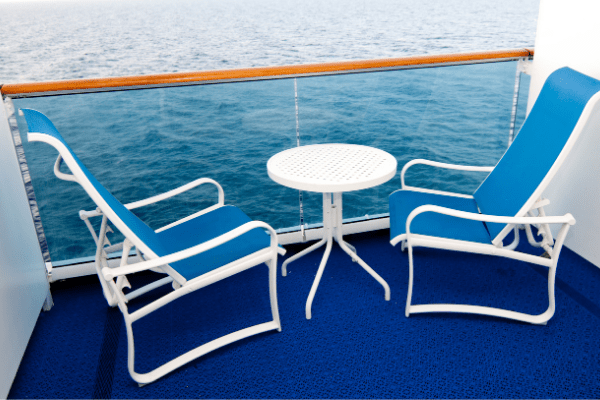 While I love to cruise in inside cabins so I can save money and cruise more often, there's nothing like a balcony cabin on a cruise.
While a balcony stateroom can cost as much as double of an interior room, it may be an extra expense that's actually worth paying for.
Consider the experiences that you can have with your own private balcony:
Morning coffee with an ocean view
Reading a book in total peace during a sea day
Having wine and appetizers on your balcony while watching the sunset
Seeing the moon and stars late at night, by the sound of the waves
Getting a balcony cabin on your next cruise, may be an extra that you really enjoy!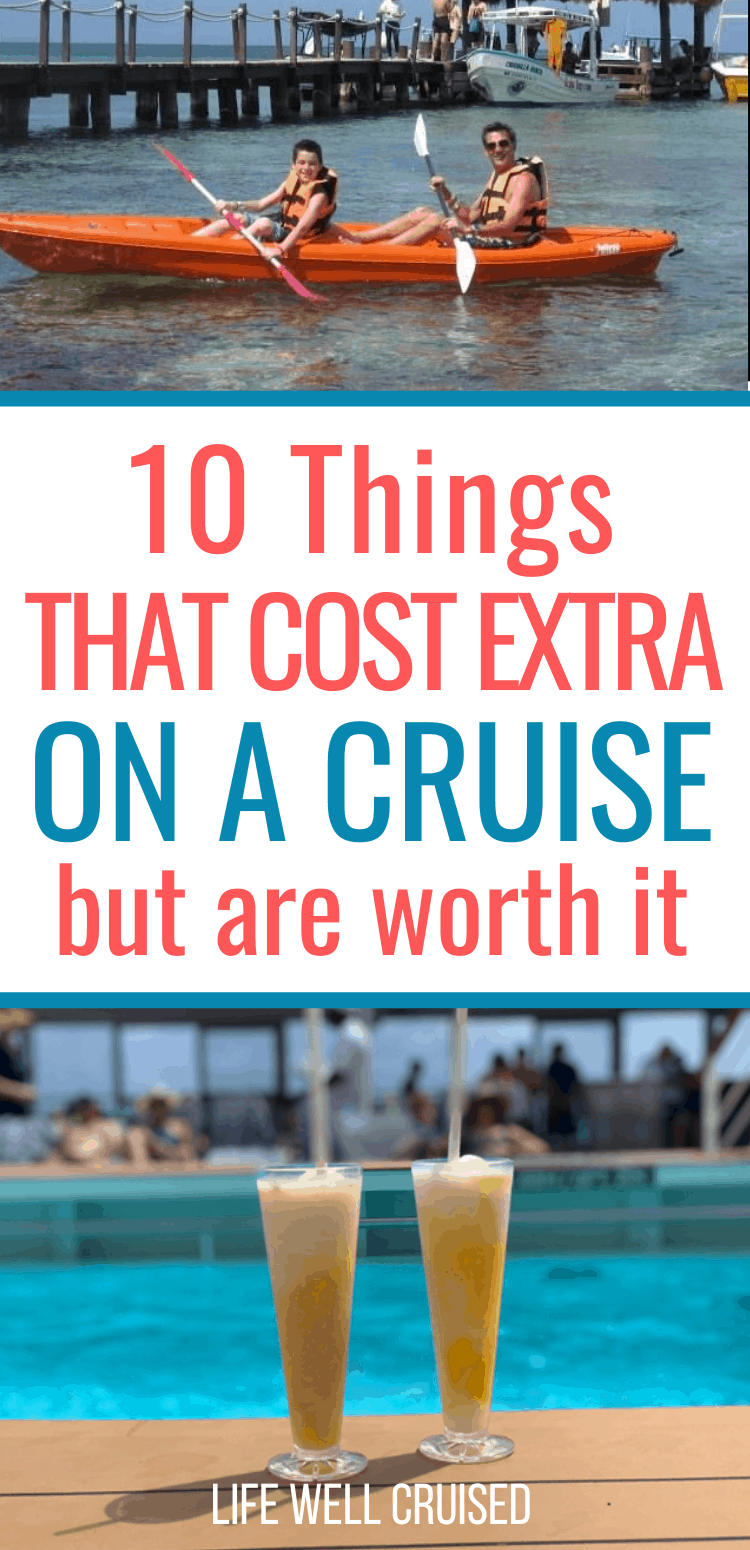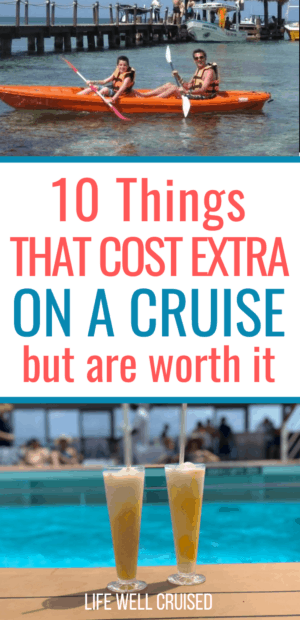 2. Beverage Package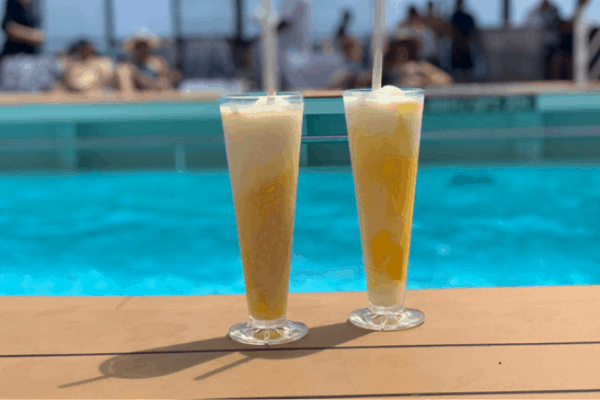 While some people may consider getting a drink package on a cruise a waste of money, this may not be the case at all.
You might get some sticker shock if you add-on a beverage package, after all it can be expensive. However, if you add up how much you might actually drink in wine, beer, cocktails, specialty coffee, soda and water bottles, (and then calculate the cost) it just may be worth it.
Even better, is having a beverage package as a perk on your cruise. Most of the time, the beverage package perk isn't really "free", however for the extra cost it can offer an amazing value.
These cruise lines offer a beverage package included option:
Norwegian Cruise Line's Free at Sea
Princess Cruises Princess Plus (beverage package info)
Celebrity Cruises Always Included (drinks & more included – see info here)
3. Specialty Dining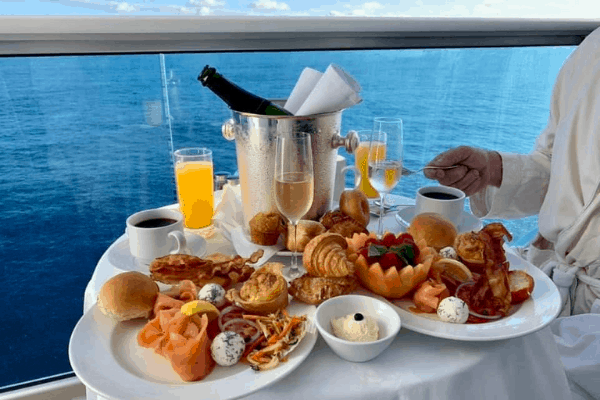 While your meals and snacks are included on your cruise, specialty restaurants aren't. The food in the main dining room is going to be very good, and on some cruise lines it's excellent.
However, dining at one of your cruise ship's specialty restaurants can offer a more intimate dining experience. If you have a special occasion to celebrate, consider eating at a restaurant like Celebrity Cruises' Tuscan Grille or having Princess Cruises Ultimate Balcony Dinner.
4. Pre-Cruise Hotel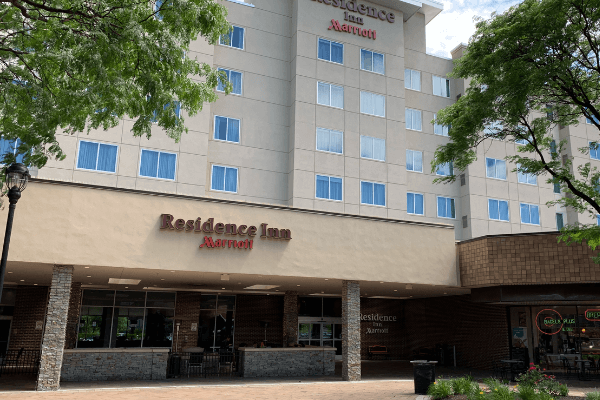 Pre or post cruise hotel with cruise line
Have you ever considered booking your hotel with the cruise line? This can add a 20-30% up-charge on the hotel cost, which is why many people think it isn't worth spending on.
However, if you're doing a more exotic cruise itinerary or heading somewhere where people don't speak English, booking a cruise line hotel might give you peace of mind.
Cruise line hotels usually come with a transfer from the airport to the hotel, and from your hotel to the cruise port. If your cruise port is far from the airport or city center this can be a good value and definitely worth it.
Pre cruise hotel booked on your own
Some cruise embarkation ports are easy, like Miami and Fort Lauderdale. In cases like this you can book your own hotel either directly or through a booking website.
However, never skip flying in at least a day before your cruise. While the cost of a hotel will add to the price of your cruise vacation, it's an extra expense that's worth it.
Unfortunately, it's not uncommon for people to arrive late on embarkation day, miss the cruise ship and have to catch up a couple days later in a port of call.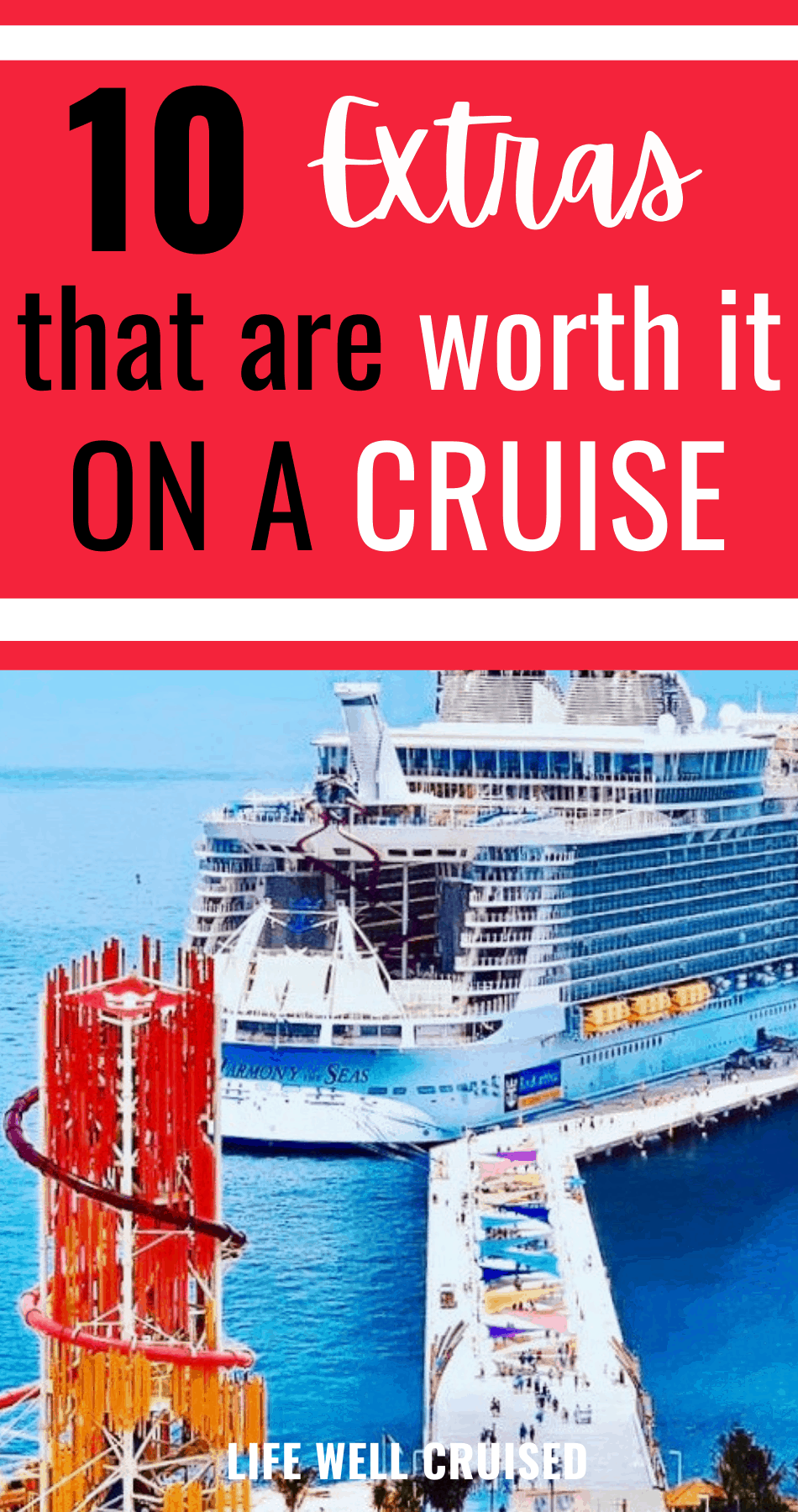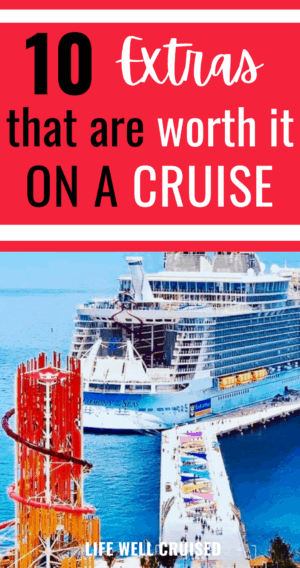 5. Cruise Shore Excursions
Once you book your cruise, don't skimp on shore excursions. Now I'm not recommending booking shore excursions for every cruise port of call.
In some cases, you might want to explore the cruise port area take a cab into town or even head to a closeby beach.
However, if we've learned anything from this past year, it's that we just don't know the future. So, if there's an experience that would be meaningful that you really would like to do, go for it!
When cruises restart, we will need to book excursions with the cruise line in most cruise ports. However, in time things should get back to "normal" and we can book privately again if we wish.
Shore excursions do add up, so keep this in mind as you make your cruise budget.
Suggested: Updated Shore Excursion Advice for 2021
6. Photos and photo packages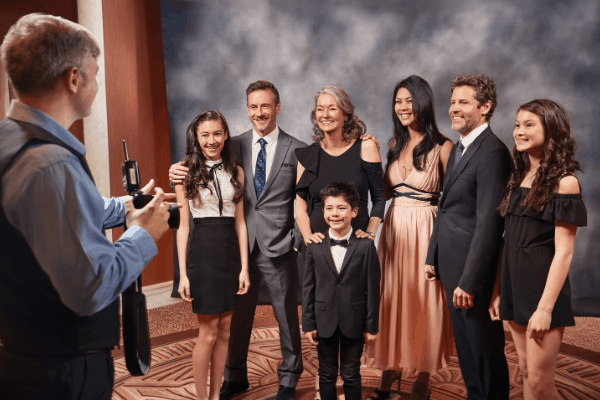 When we went on our first cruises, we took a few photos on formal night and even at some cruise ports. I have to admit that over the last few years, I've tended to hide from the ship's photographers.
However, I was reminded by some avid cruisers of how much they enjoy getting a photo package on a cruise, and what a good value it is.
On a cruise you can buy one or two single photos, or opt for a larger photo package. When you think about it, after the wedding or baby photos how many opportunities do we have for professional photo session?
Memories of a happy cruise vacation – is anything more "worth it"?
7. Travel insurance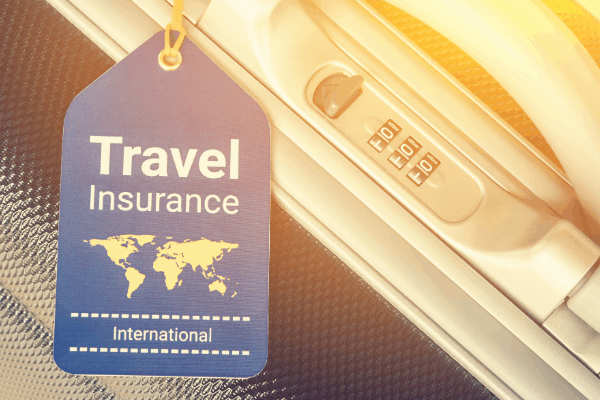 There's no leeway here – cruise travel insurance is a must for cruisers of any age. I really hate to think about the "what ifs", but the fact is that anything can happen.
You can have an accident on a beach or even in a taxi on an island and need medical care. Your luggage may be lost by the airline, leaving you to shop for a new cruise wardrobe before your ship leaves. You or a loved one may need to fly home for an emergency.
Be prepared, just in case, then forget about it.
You'll want to have cancellation and interruption insurance as well as a comprehensive medical insurance policy. It's an extra that is 100% worth it if you happen to need it.
8. Thermal Spa Pass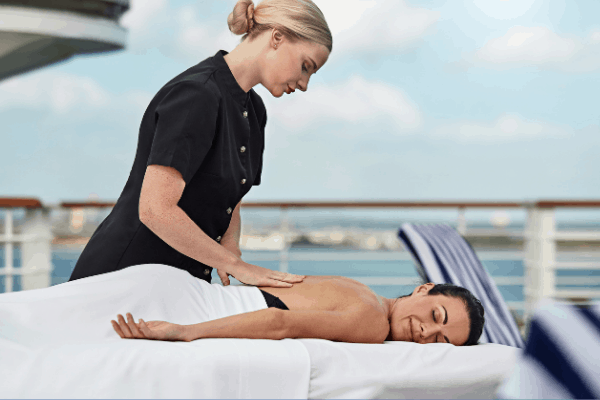 If you're cruising to relax, look into a thermal spa pass which many cruise ships offer. Basically, you can access to the thermal spa for the length of the cruise.
If it isn't too crowded (you can ask your cruise ship if they limit the amount of passes sold), it's a great way to truly relax and rejuvenate during your cruise.
Getting a couples massage or other spa treatment may be more expensive than on land, however it may be worth every dollar.
9. Cruise Accessories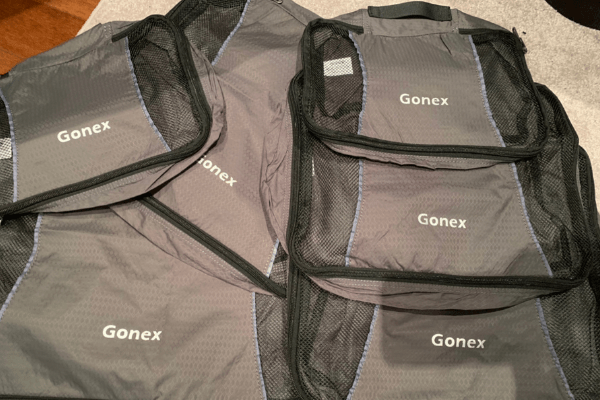 While not exactly an extra expense on your cruise ship, cruise accessories are an "extra" that many repeat cruisers splurge on and then use for years.
Some favorites include packing cubes (for serious organizing), magnetic hooks, an over the door organizer and a "cruise approved" power bar.
Here's my list of the top 25 most recommended cruise accessories that are must-haves for your cruise vacation
Note: Keep in mind that you cannot bring your own power bar from home, as it must be a cruise approved, non-surge protected power bar.
Cruise Items You Need (including power bar here)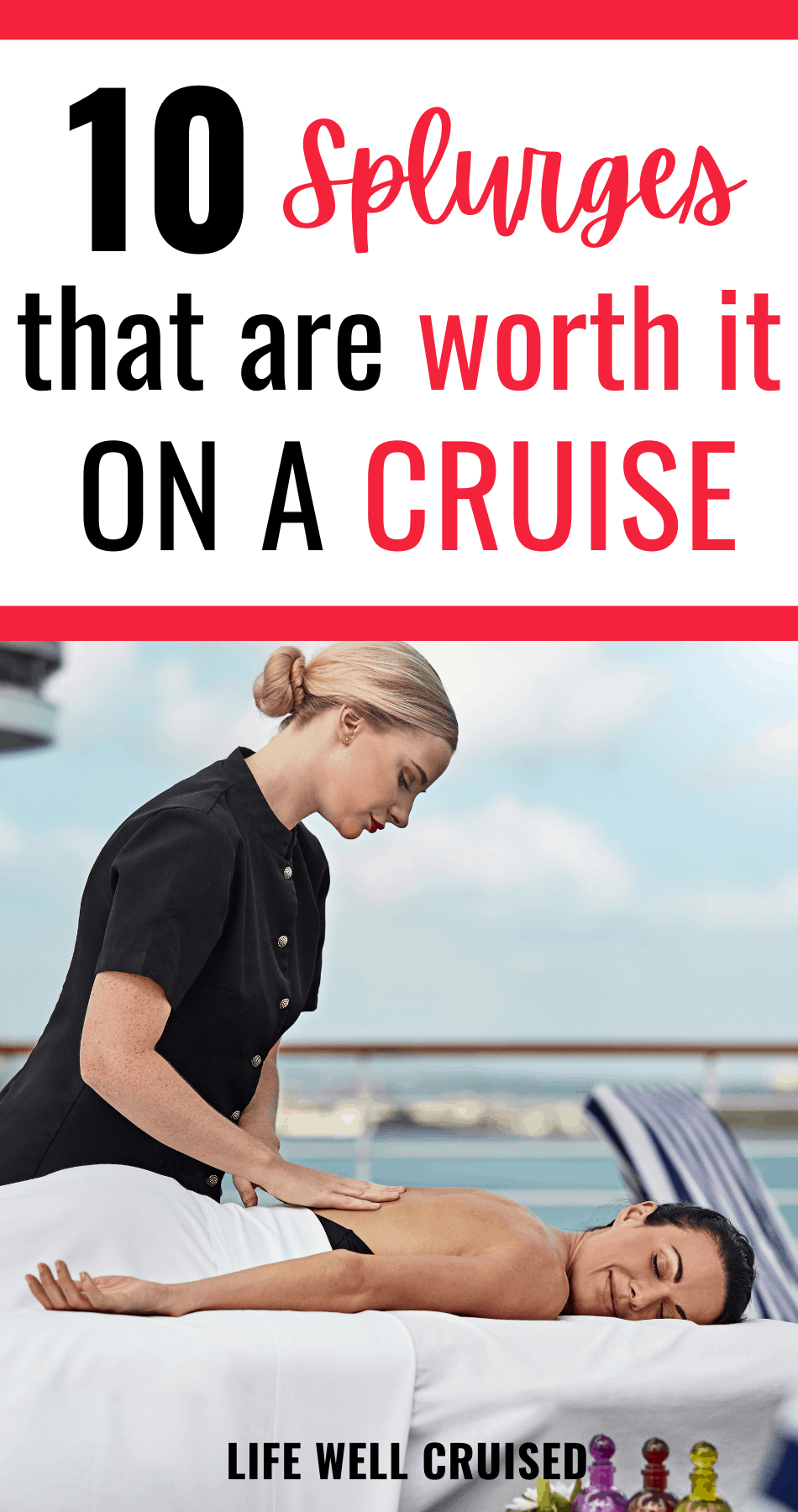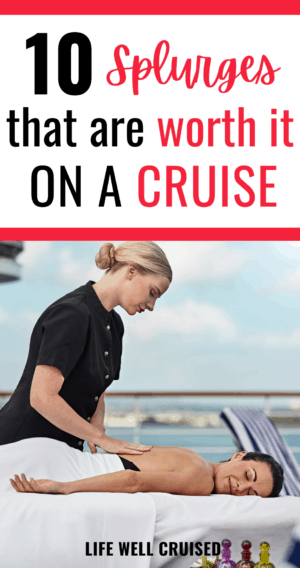 10. Future Cruise Deposit (FCC)
Before you leave your cruise, don't forget to look into putting a deposit on a future cruise. While the deposit will cost you about $100 per person, which is reduced from the regular deposit, the benefit is that you'll receive an extra on board credit (OBC). The amount varies depending on your cabin type and length of cruise, but if you love cruising, it's so worth it!
Beyond the extra money that you'll receive from the cruise line, you get to ease your cruise blues by knowing that you'll be planning another cruise as soon as you disembark this one!
Want a little more? Watch this video where I share more info about Why These Extras on a Cruise Are Worth it
Extra Expenses that Are Worth it on a Cruise
After a year of not cruising and traveling, many of us have realized how important it is to make the most of every cruise and every experience. While not every cruise add-on and extra on this list will be worth it to you, I hope it helps you to think about what would make your cruise special.
What extra expenses or add ons are worth it for you when you take a cruise? Please let me know in the comments below.
Happy cruising!
Ilana xoxo
P.S. If you found this helpful, please don't keep it to yourself ;-). Please share on Facebook or PIN to your favorite Pinterest board (share buttons at the top). Thanks so much!