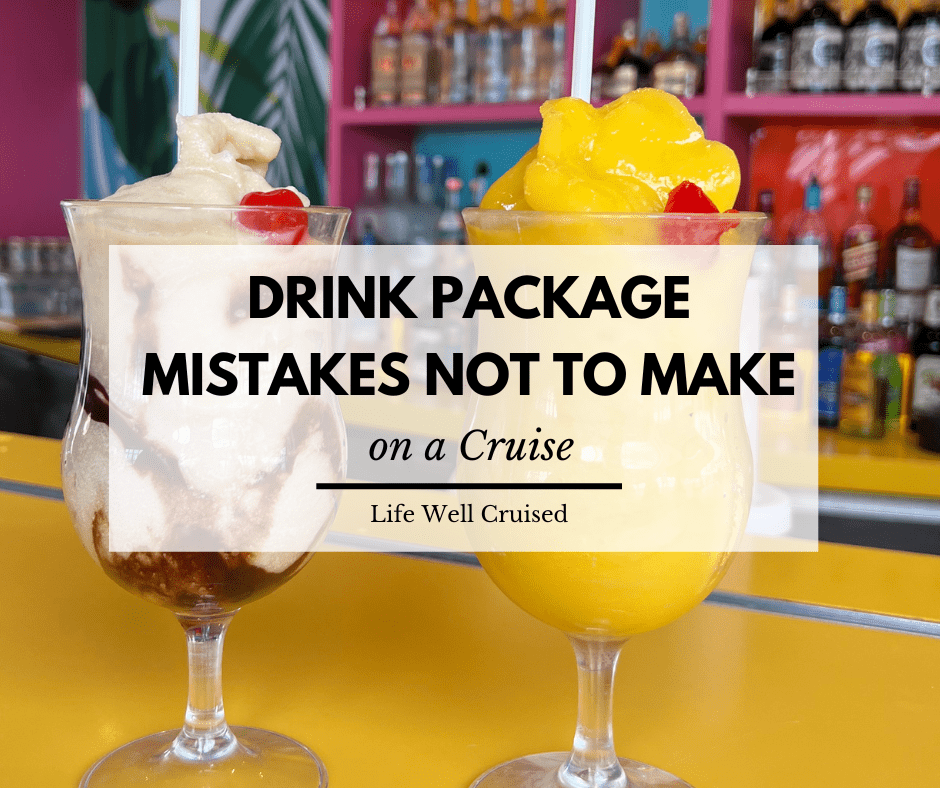 All cruisers want to get the best value and avoid common cruise beverage package mistakes. After all, cruise drink packages are not cheap!
Whether you have a free drink package perk or are thinking about purchasing a beverage package on a cruise, these cruise tips will save you money and ensure that you use your drink package well!
There are a variety of cruise beverage packages, from those that include alcoholic drinks to others that include coffee, fresh juice and sodas.
In this post I share the drink package mistakes you want to avoid on a cruise, as well as some helpful tips.
This post contains affiliate links which means if you click and buy that I may make a commission, at no cost to you. Please see my disclosure policy for details.
As an Amazon Associate I earn from qualifying purchases.
Cruise Drink Package Mistakes to Avoid
1. Not Purchasing a Drink Package Before Your Cruise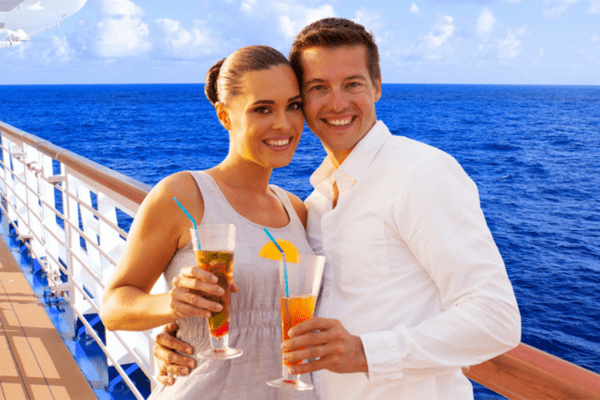 When it comes to drink packages, one of the biggest mistakes cruise passengers are making is not purchasing the beverage package in advance. While drink packages are sold on the cruise ship, they are often going to be 10-30% cheaper if you buy it on the cruise line website before your cruise.
The other factor to consider as prices on cruises are rising, is that the price for cruise drink packages will increase as well. Over the last few months we've seen several cruise lines raise the price of onboard extras, including various beverage packages.
When you buy your drink package in advance, you'll get it for the lower price, even as package prices may rise. If the price comes lower, you can cancel and repurchase at the lower promotional rate.
2. Not Asking for "Better" Alcohol Brands
There are a lot of brands of alcohol that are included in cruise drink packages, especially of you've upgraded to a premium beverage package. Unfortunately, the bartender will not automatically serve the better alcohol brand.
Whether it's a top shelf liquor or spirit, or you simply have a favorite brand, be prepared to ask for your preference by name. For example, if your beverage package includes Grey Goose or Kettle One, don't settle for a cheaper house brand of vodka.
When it comes to ordering wine by the glass, it's best to know your favorite wines and ask for them.
A good tip is to look up the liquor brands that are included in your drink package before your cruise. Then, either print a list or take a photo and keep this handy on your phone.
3. Not Ordering the Non-Alcoholic Beverages Included in the Package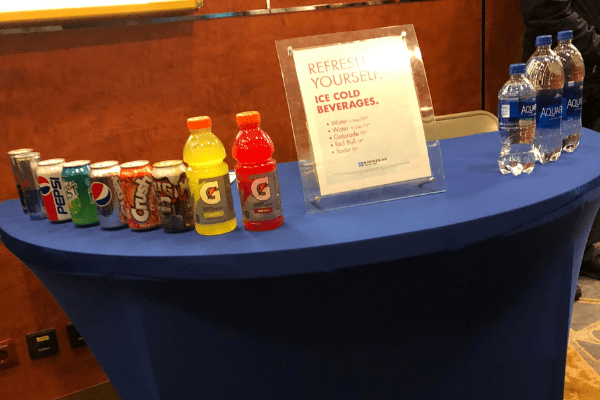 Don't forget that there are a lot of non-alcoholic beverages that are included a basic or premium alcoholic beverage package. Always check what's included, as you don't want to miss out on fresh squeezed juice, specialty coffee, and vitamin drinks that may be included.
While cruise line drink packages vary, many include water bottles. Pelligrino sparkling water is also often included, and can make a nice change from table water.
Check out the frozen coffee drinks, milkshakes, smoothies and mocktails as well.
Tip: Order an Iced Cappucino or other frozen coffee in the afternoon, on a hot Caribbean cruise.
4. Not Taking Water Bottles Back to Your Cabin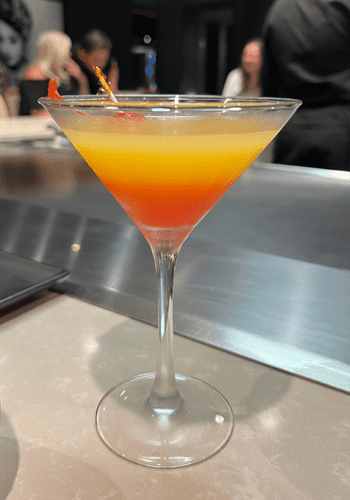 One mistake cruise passengers make is not bringing water bottles back to their cabin. We like to keep a few water bottles, and even a can or two of soda, in our stateroom mini-fridge.
If you get thirsty at night or want to have water bottles handy to bring on shore excursions, the'll be there. It will also save you from drinking the Evian bottles in the mini bar set up, which is not included on most cruise lines.
Tip: Grab a water bottle or two from a bar every time you're heading back to your cabin.
5. Getting a Drink Package for Port Intensive Itineraries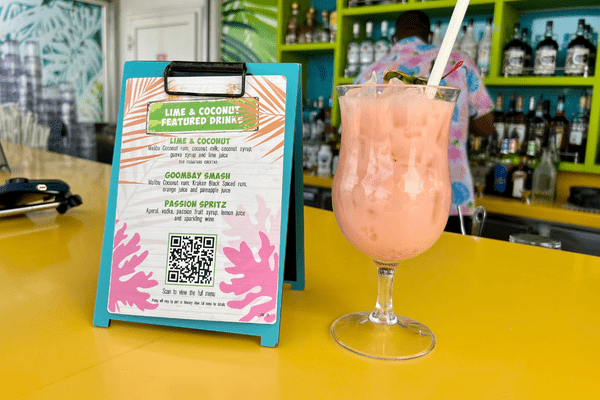 While cruise line drink packages can be a good value, it can be a mistake to buy one for every cruise itinerary. If your cruise itinerary is port intensive, and you have few sea days, you're less likely to drink enough for the drink package to be worth it.
When you spend a long day in port, you may have a few drinks at a bar or restaurant. This makes it less likely that you'll also stay up into the wee hours drinking at a club.
Every cruise is different, so even if you usually get a drink package, it can be a waste of money on a port intensive cruise.
Related: 10 Big Dining Mistakes Not to Make on a Cruise
Get The Ultimate Cruise Planner
Regular price: $27 Now just $17!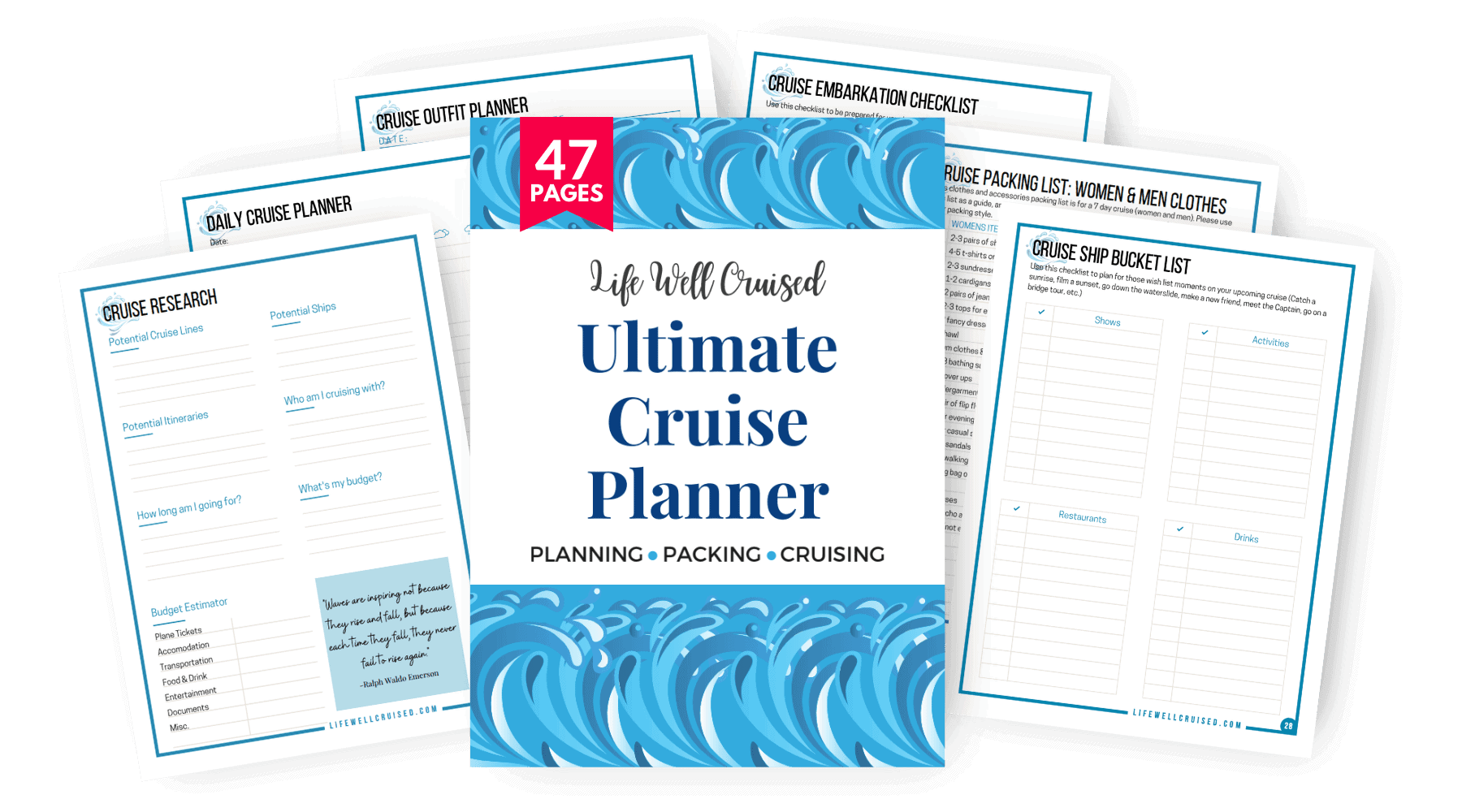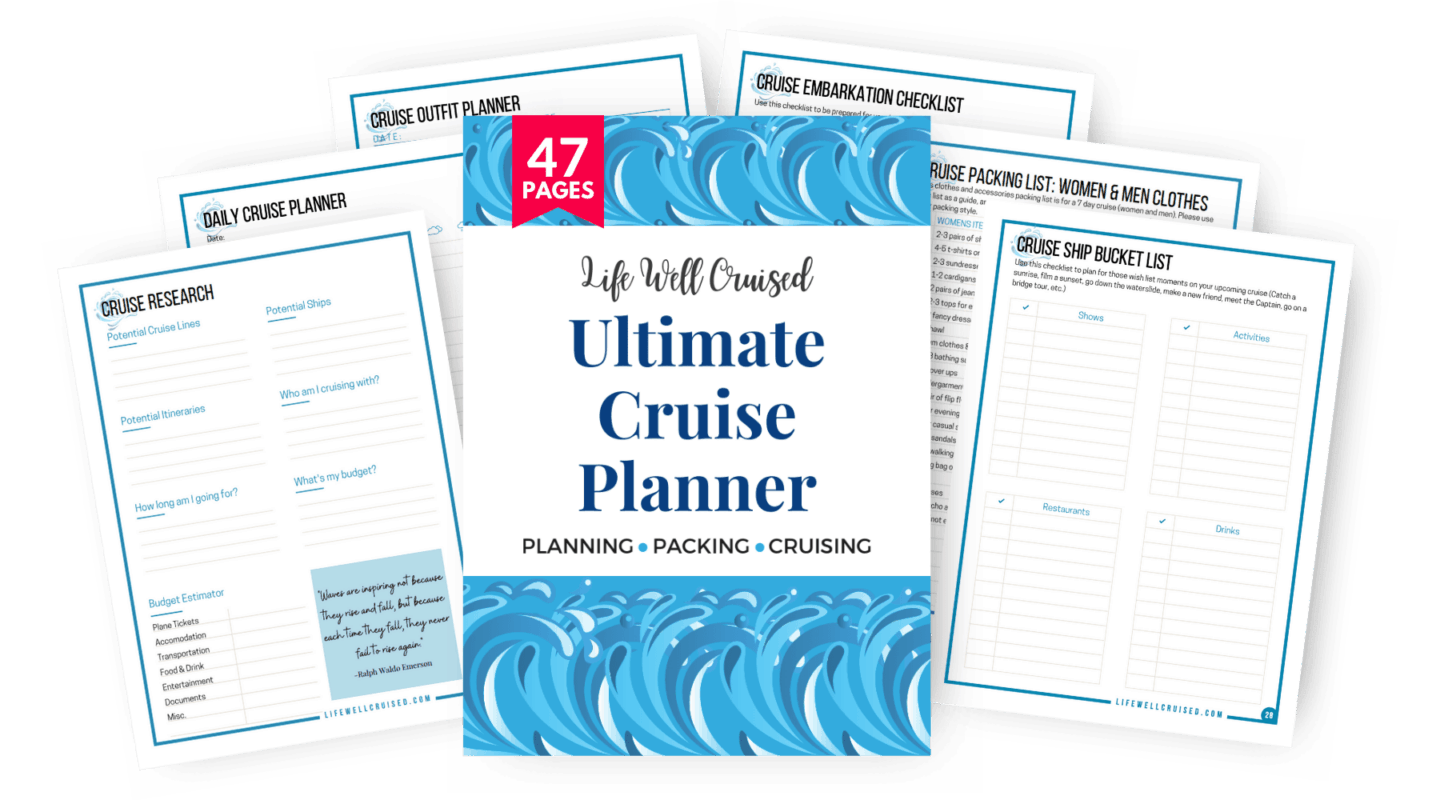 6. Not Understanding How "Free" Perk Drink Packages Work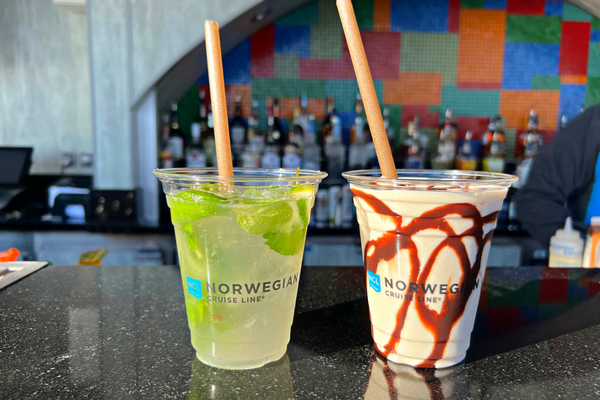 These days, a few cruise lines have free perks promotions and all-inclusive packages with a "free" drink package included. However, free beverage packages aren't actually free.
Promotions like Norwegian's Free at Sea, do have an additional cost may not be combinable with the lowest priced booking option. Always calculate the final cost, including gratuities or service fees, to decide if the "free" beverage perk is worth it for you.
Celebrity and Princess cruises, among others, also have all included pricing options. Since these packages are more expensive than cruise only rates, always price check if you're trying to save money on a cruise.
Related: Norwegian Cruise Line's Free at Sea Perks Explained
7. Tipping Confusion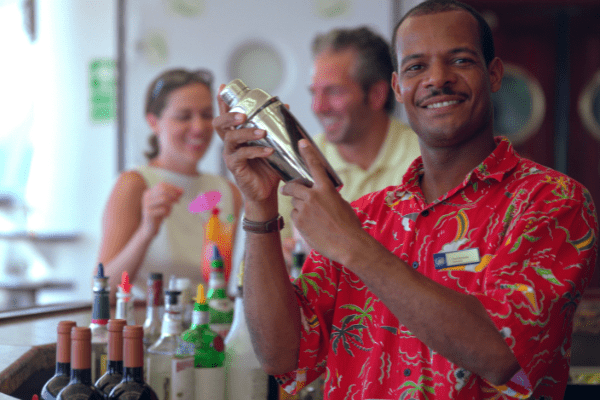 Cruise line gratuities and tipping can be confusing. It's important to know that when you purchase a drink package, an 18-20% gratuity is added at this time. Tips are therefore paid on the value of the package, and not per drink as you order.
You're welcome to tip bartenders extra on a cruise, but keep in mind that a tip has already been added when you purchased the beverage package.
8. Cruise Line Private Islands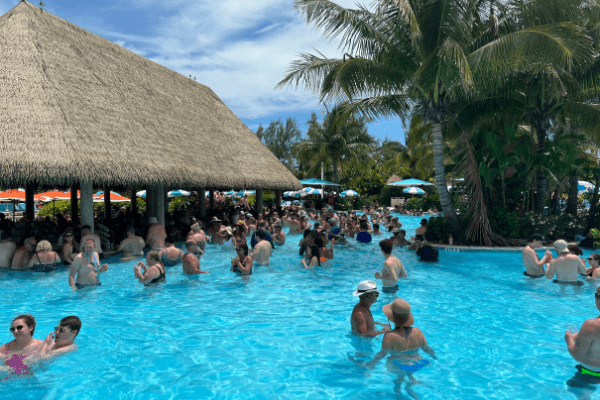 Before you get off the cruise ship, find out if the drink package works on the cruise line's private island. It can be a big mistake not to know this, as it can save you money.
If you're going to Royal Caribbean Perfect Day at CocoCay, you can use your beverage package. Your drink package will also work when sailing with Princess Cruises to Princess Cays. MSC's Ocean Cay also allows you to use your drink package on the private island.
However, unfortunately drink packages don't work at all cruise line's private islands. For example, Carnival's Cheers Package can't be used when in port at Half Moon Cay.
Related: Is a Royal Caribbean Cruise Worth It? 10 Things You Need to Know
9. Ordering Only Off the Bar Menu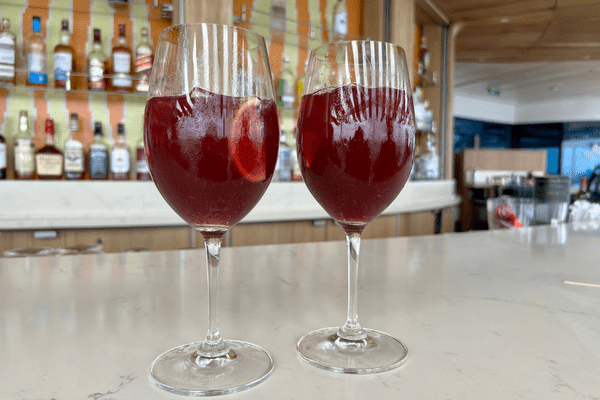 These days, many bars on cruise ships have interesting and varied bar menus. The bar menu may offer just a few drink options, but that doesn't mean that you can't order off menu.
If you have a favorite drink, simply ask the bartender or waiter. Most cruise ship bars can make many drinks, from popular frozen cocktails to a personal blend you enjoy.
10. Believing You Always Need to Get the Drink Package for Both Passengers in the Cabin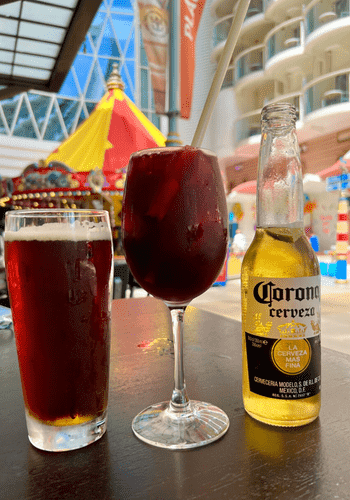 While it's true that you usually need to buy the beverage package for both passengers in a cabin, there are some exceptions to this rule. Unfortunately, many cruisers make the mistake of not calling the cruise line and asking.
If one person in the cabin doesn't drink any alcohol, it's best to call the cruise line's customer service line and explain, and ask about alternatives.
While there isn't a guarantee, some cruise lines have been known to allow one person to purchase an alcoholic beverage package, and the other (non-drinker) to purchase a premium non-alcoholic package. This can save a few hundred dollars.
Related: 75 Genius Cruise Hacks and Tips to Save Money & Cruise Better
11. Not Knowing Drink Limits on Quantity & Price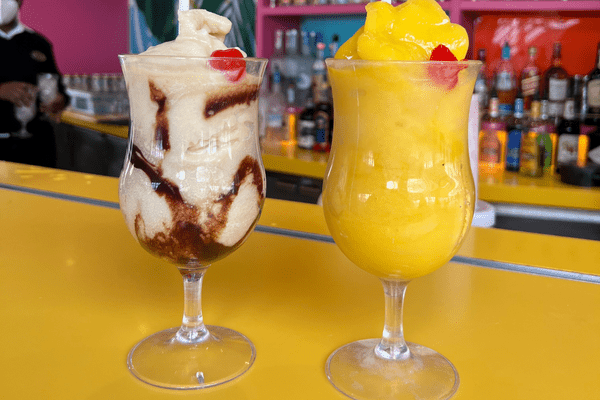 Is a drink package worth it? It's important to know two things.
How many drinks are included in the beverage package?
Some cruise lines, such as Princess Cruises and Carnival, have a daily limit of 15 alcoholic drinks per person/per day. Other drinks, such as specialty coffee and water bottles, are unlimited.
Other cruise lines don't place limits on the quantity of drinks per day. In fairness, 15 alcohol drinks a day is more than enough for most.
What Price Drinks Are Included in the Beverage Package?
It can come as a surprise, but not all drinks are included in the alcoholic beverage package. The drink package will include drinks up to a certain limit. For instance, a basic beverage package may include drinks up to $14 a glass. Anything above that, and cruise passengers can simply pay the difference.
If you think that you'll enjoy the higher priced drinks, like fancy martinis and top shelf spirits, it's a good idea to upgrade to a premium package.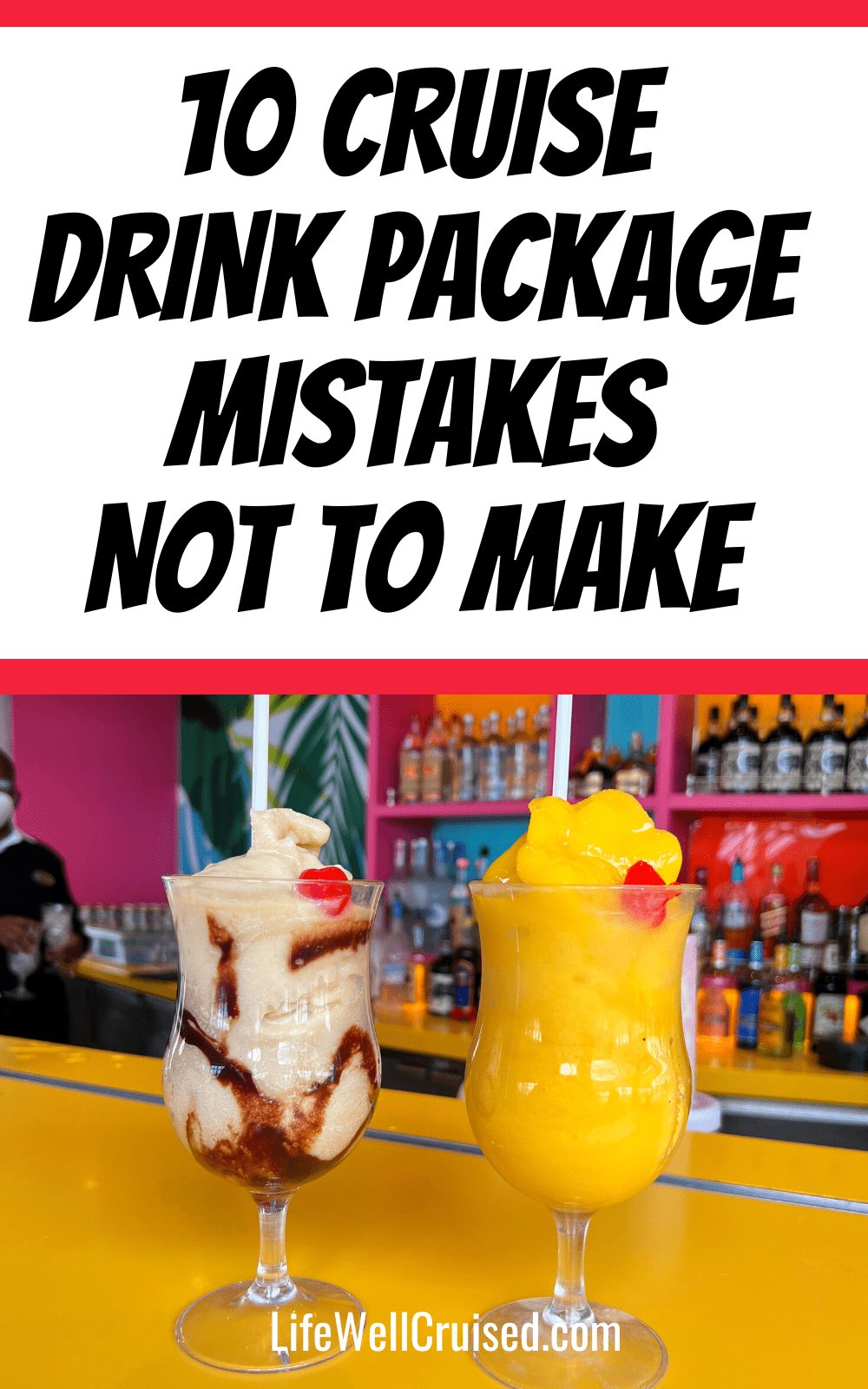 12. Not Checking Out the "Healthy" Included Drinks
A mistake we make, more often than I'd like to admit, is not taking advantage of the amazing healthy fruit and vegetable blends that are often available in spa cafes or other venues. Most of the time, you can get fruit smoothies and fresh juice blends, as part of the drink package.
In particular, if you've upgraded your drink package, make sure to check out everything included! Look for energy drinks, vitamin water, premium tea, milkshakes and more!
13. Not Treating Yourself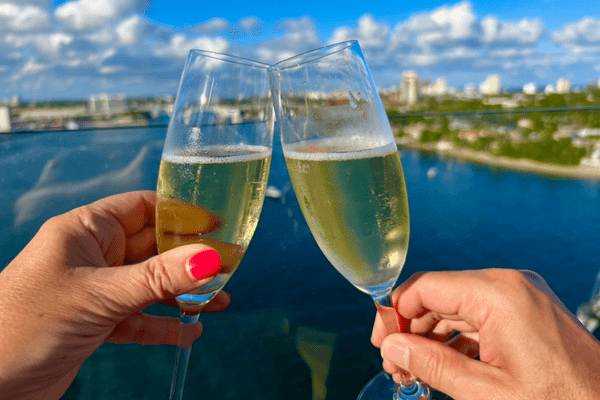 Lets' face it, you're on a cruise vacation and this is the time to treat yourself! If you have a cruise drink package, why not start your day with a Mimosa or Bloody Mary?
On a cruise, you can have a Pina Colada at 11 am if you want. It's 5 O'clock somewhere, right?
Don't feel like you need to live like you do every day at home. You're not working or driving after all ;-).
Video: 13 Drink Package Mistakes Not to Make on a Cruise
Related & Popular Posts
Get The Ultimate Cruise Planner
Regular price: $27 Now just $17!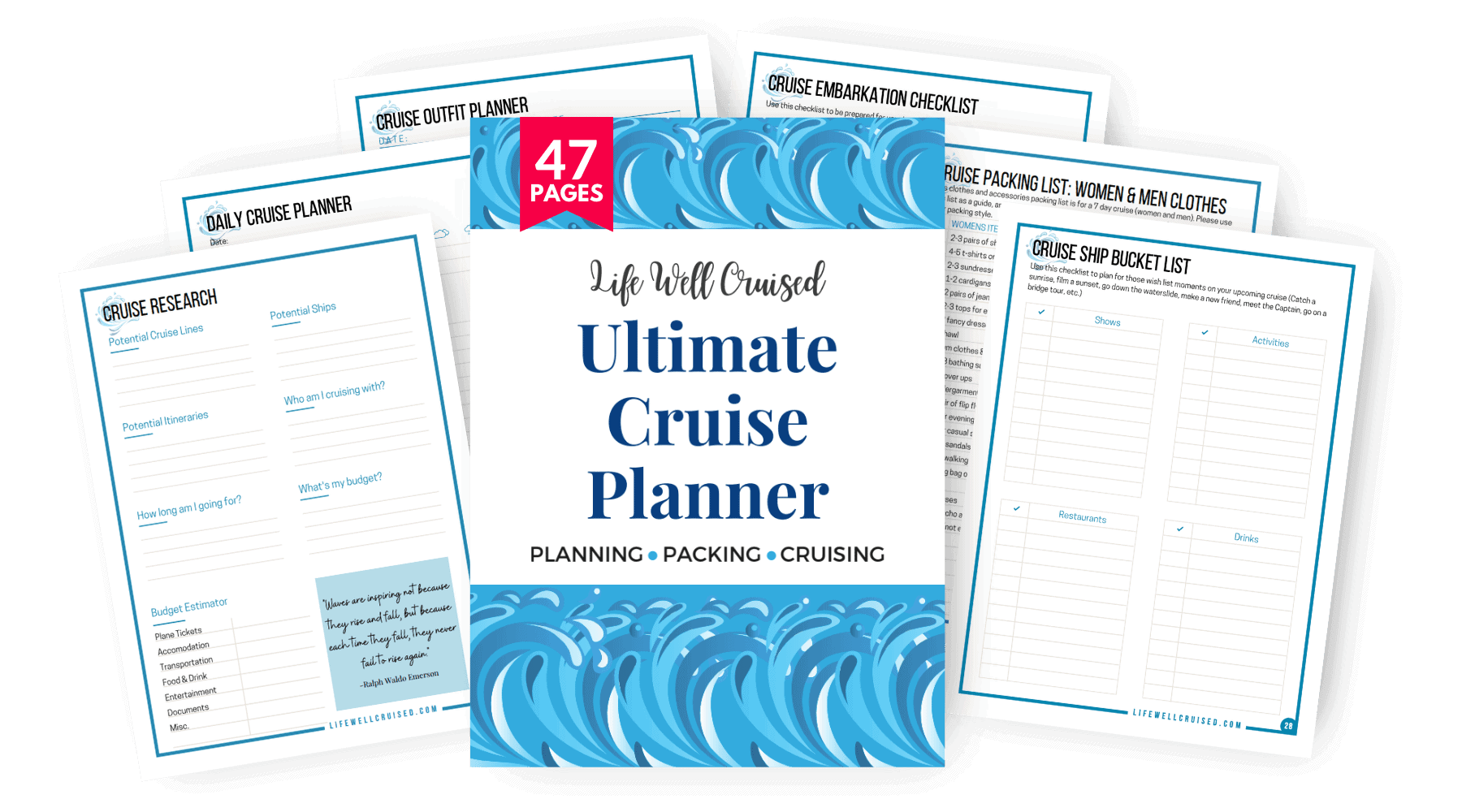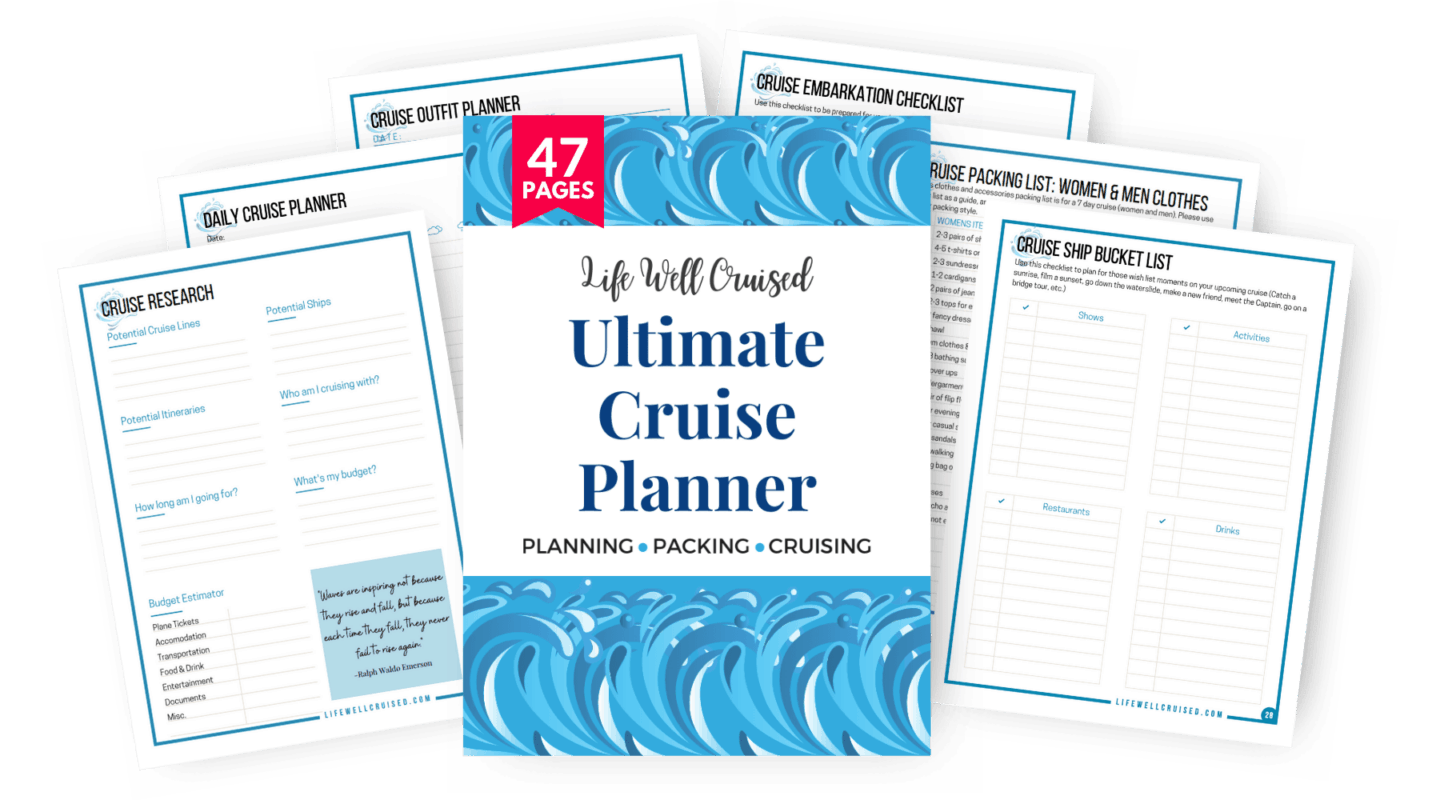 Final Thoughts Drink Package Mistakes Not to Make on a Cruise
Drink packages aren't cheap, so you don't want to make some common mistakes that can cost extra money or reduce your enjoyment.
As cruise drink packages gain in popularity and more cruise lines offer included perks, it's important to know as much as you can.
Do you usually take a drink package? Please share your mistakes and any tips in the comments below.
Happy Cruising!
Ilana
If you enjoy this post please don't keep it to yourself ;-). Please feel free to share on Facebook or Pinterest (share buttons at the top). Thanks so much!