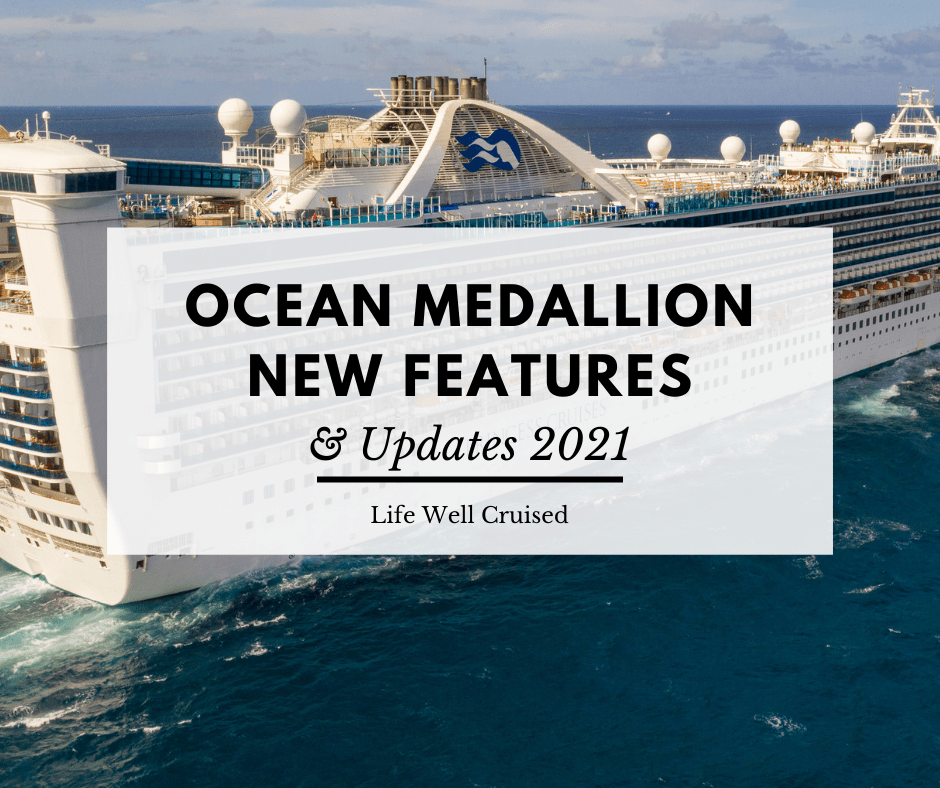 Ocean Medallion Technology Helpful as Princess Cruises Resume
Exciting news for cruisers! During the pause in cruising, Princess Cruises added some new features to the Ocean Medallion experience. They've also equipped every cruise ship in the Princess fleet with the Medallion Class technology.
As Princess Cruises resumes in 2021, Ocean Medallion will be more important than ever. While Ocean Medallion wasn't created in response to this health crisis, the Medallion technology makes it easier to navigate some of the new safety and health protocols.
If you've cruised with Ocean Medallion before, you know it's capabilities. However, the updates and new features will add conveniences to your cruise, that would have been hard to imagine only a few years ago.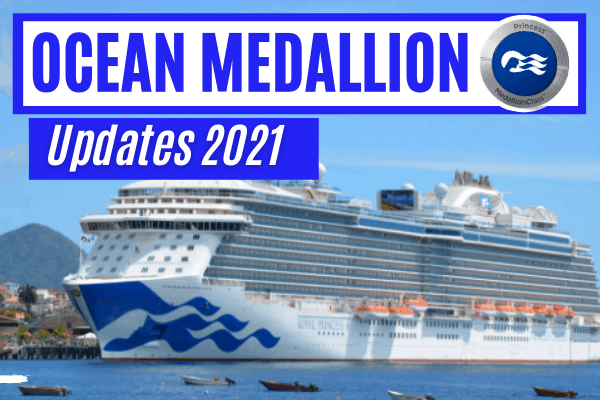 What is Ocean Medallion?
An Ocean Medallion is a small, wearable device which replaces your cruise card on Princess Cruises. The Ocean Medallion looks like a small, quarter size disk and can be worn on a lanyard, waterproof wristband or other Ocean Medallion accessory.
The technology allows for touchless services on board and more. In this post, I'll share some of the best new features of Ocean Medallion as well as what you can expect as you cruise with Princess in 2021.
Princess Cruises Ocean Medallion – 2021 Updates & New Features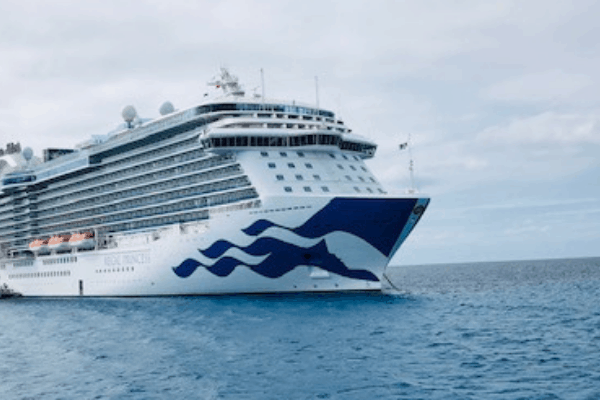 Here are a few of the new, as well as existing features of Ocean Medallion on Princess cruise ships in 2021.
Touchless Embarkation
Before heading to your cruise, you'll want to use the MedallionClass App to get OceanReady. You'll be prompted to input your passport and other online check-in information. You'll also complete a health questionnaire and upload your security photo.
As you get Ocean Ready, you'll choose an arrival or check-in time. By staggering embarkation times for passengers, this will reduce crowds in the cruise terminal.
If you live in the United States, your Medallions and other accessories will be mailed to your home, and you'll bring them with you on embarkation day. If you live in another country, your Medallions will be ready for pick up at the cruise port.
Now for the easy part. When you arrive at the cruise terminal you'll have what Princess calls a TrulyTouchless embarkation.
As part of the boarding process, your cruise check in will have much less points of contact. Essentially, you've completed most of your check in from home and your Medallion has that information secured.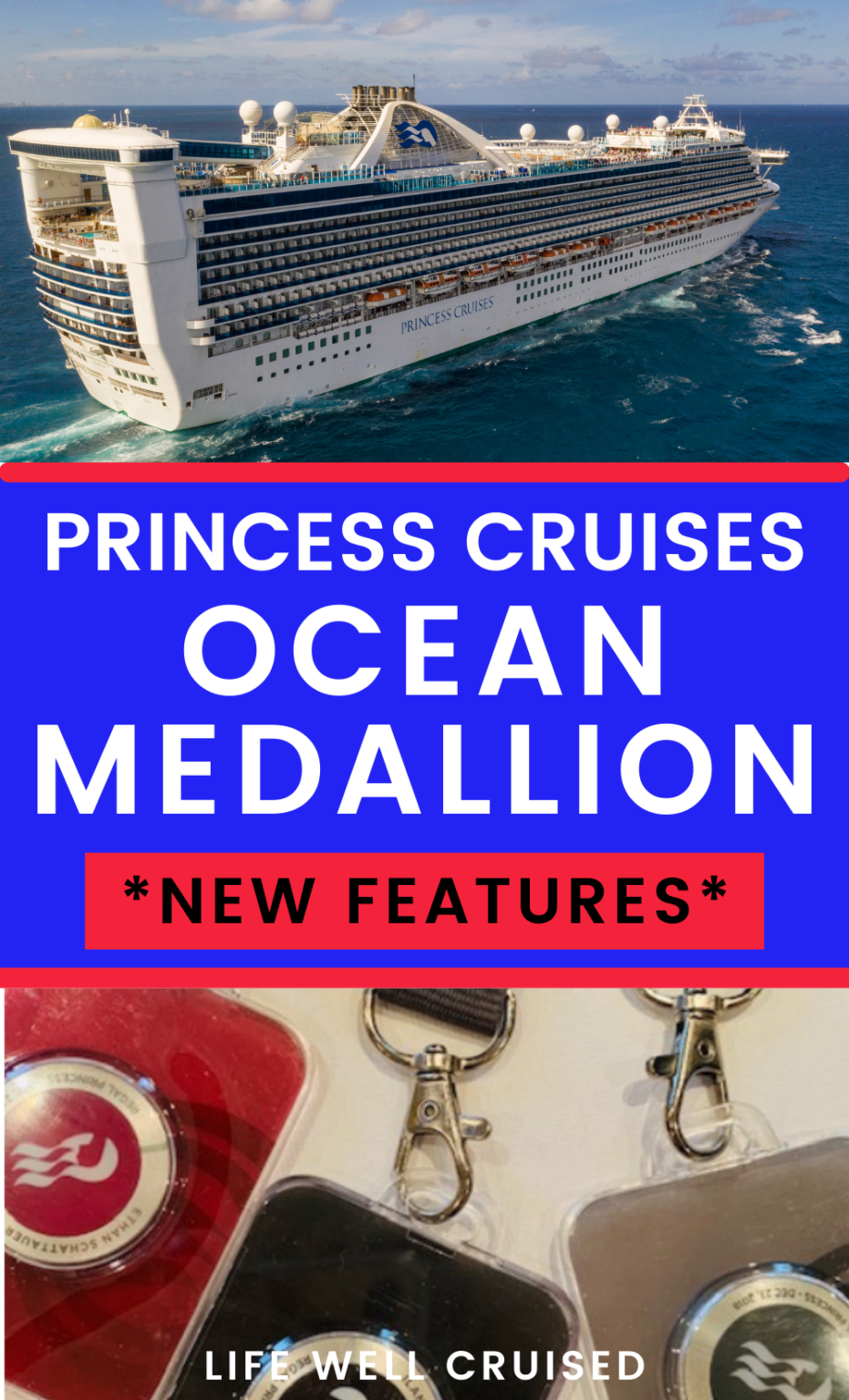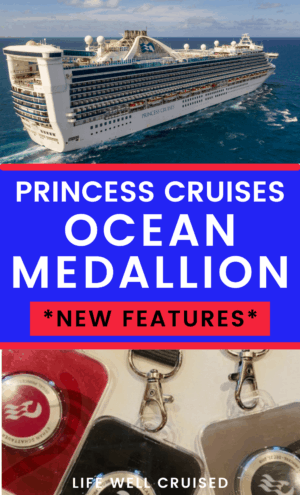 New Safety Drill
We can finally say goodbye to the old muster drill, where crowds gathered on embarkation day to go over important safety information before sailaway.
With the updates to Ocean Medallion, there is a new simplified safety training.
Passengers will need to watch a safety video either on their mobile device or stateroom TV. Following that, all guests will need to do a contactless check-in at their muster station anytime between boarding and sailaway.
The medallion technology will allow the ship's Captain and crew to verify that all cruise passengers have completed their safety drill.
Keyless Stateroom Entry
While this isn't a new feature, it's a convenience worth noting if you haven't had a chance to experience Ocean Medallion yet.
As you approach your cruise cabin, your door will unlock for you. No need to have a key card in your hand or even tap your medallion.
Order Food, Drinks and More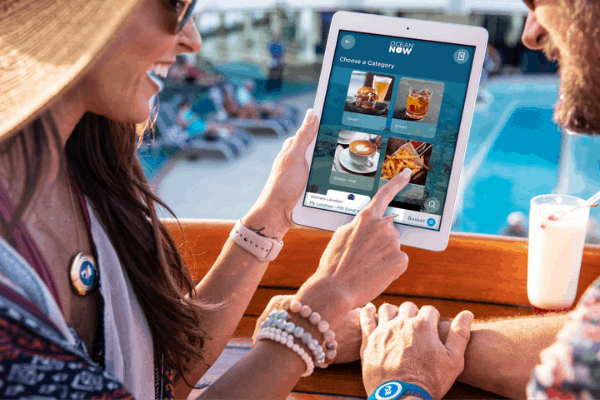 When you go on your next Princess cruise, you'll be able to order food drinks and even items from the one of the onboard shops to be delivered anywhere you are on the ship.
Imagine ordering a burger and fries, frozen cocktail and sunscreen while you relax on your lounge chair by the pool.
Plus since you have your Ocean Medallion with you, there's actually no need to bring your phone if you don't want to. You can order from your stateroom TV and a crew member will be able to locate you.
Related post: Princess Plus – What's Included and Is it Worth it?
Enhanced Guest Services
Another update that you'll find convenient is the ability to access guest services from your mobile phone or stateroom TV. You can also get assistance from crew members as needed.
Touchless Payment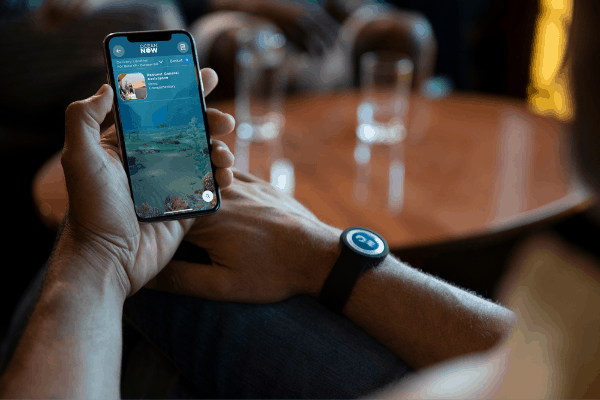 With the Ocean Medallion, when you buy an item in one of the ship's boutiques, purchase a drink or anything else, it will be truly touchless and convenient. Since the medallion identifies you, the crew member will process your transaction without a tap, swipe or PIN number.
Reserve Activities and Entertainment
To make it easier to plan your day and evenings while on your cruise, you'll be able to see the schedule of the day and reserve accordingly. This is available on your phone, stateroom TV and portals located around the cruise ship.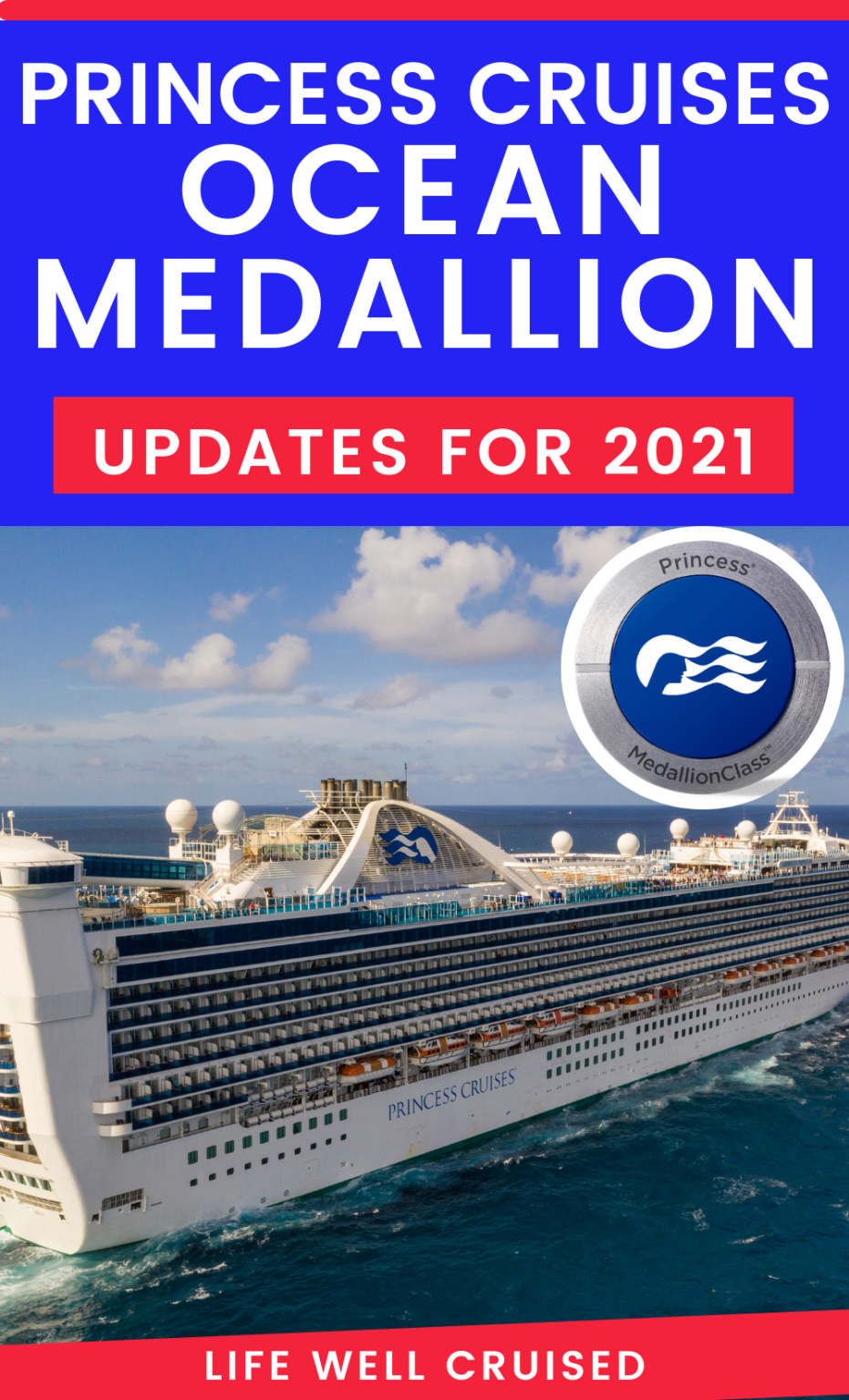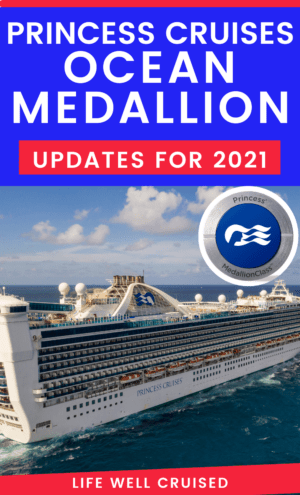 Keep in Touch with Onboard Friends & Family
This was one of my favorite features on our first Ocean Medallion cruise. You'll be able to locate your travel companions on board and keep in touch with a chat feature.
Internet at Sea
MedallionNet is Princess Cruises fast wifi at sea. Unlimited internet packages are available at very affordable prices, something that up until recently has been very pricey on a cruise.
Princess Cruise Tip – Platinum and Elite Captain's Circle members should check for a benefit in the form of a discount on the internet package.
Original Programming and Games
Princess has included some amazing original shows that you can watch either on your mobile device and stateroom TV. As well, there are fun games for kids of all ages.
Gaming/Ocean Casino
If you enjoy wager based gaming when cruising but want to avoid the crowds in the Casino, you'll appreciate this feature. You can play bingo, slots, blackjack, roulette and more on your mobile device or stateroom TV.
Ocean Medallion New YouTube Video
Want to know more? Check out this video where I share more information about what to expect as you cruise with Princess as cruises resume.
If you enjoy cruise tips and other cruise related content, please subscribe to our Life Well Cruised YouTube channel.
Other posts you may enjoy:
Princess Cruises: 15 Tips, Tricks and Insider Secrets
25+ Most Purchased Amazon Cruise Essentials
23 Essential Things to Pack in Your Cruise Carry-On Bag
21 Best Cruise Luggage and Packing Accessories (Upgrades for 2021)
Princess Plus Package – What's Included and Is it Worth it?
Princess Cruises Ocean Medallion: Updates & New Features 2021
While cruising is changing due to the current health crisis, not all changes are bad. In the case of Princess Cruises, the new features and updates on Medallion Class ships will only enhance our cruise experiences.
If you've cruised with Ocean Medallion in the past, please let me know your thoughts and what you enjoyed most in the comments below. Are you new to Ocean Medallion? What do you think you'll like best?
Happy cruising!
Ilana xoxo
P.S. If you found this helpful, please don't keep it to yourself ;-). Please share on Facebook or PIN to your favorite Pinterest board (share buttons at the top). Thanks so much!