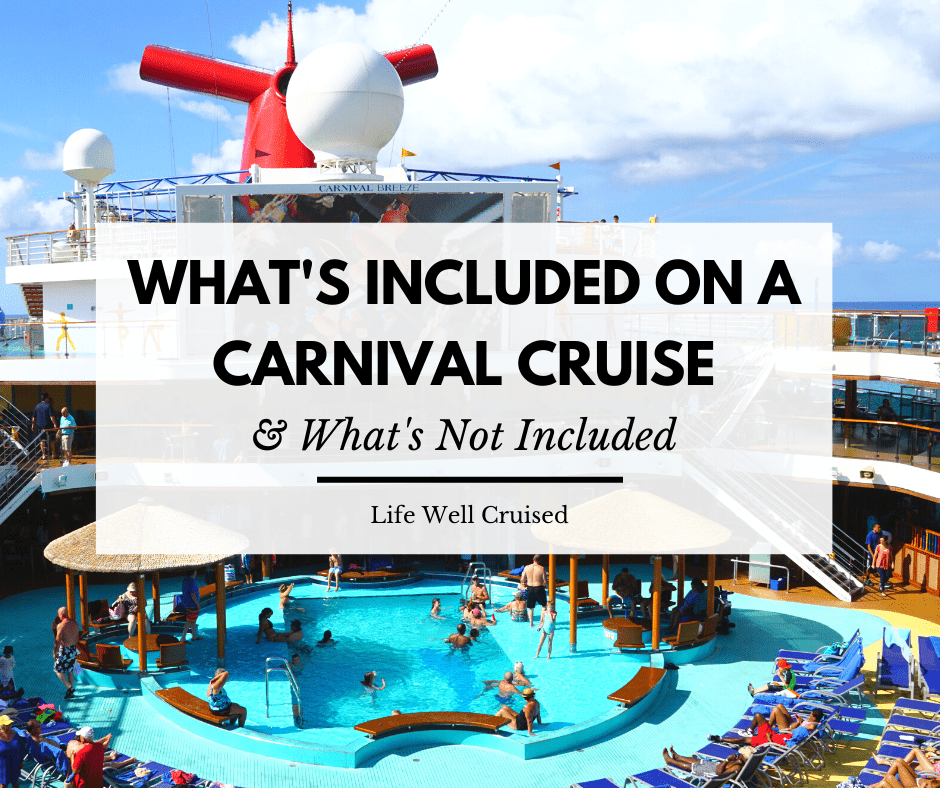 Are you planning to go on a Carnival Cruise and wondering what's included? Don't worry I've got you covered.
As someone who has cruised with Carnival in the past, I know what is and isn't included onboard a Carnival Cruise ship.
As a regular cruiser, it's important to know what's free when you are onboard a cruise. The last thing you want is to miss out on something, because you thought it had an extra cost. Equally bad is to plan an activity and be surprised when you have to pay and haven't budgeted for the extra costs on a cruise.
With that being said, here's what's included on a Carnival cruise and what isn't included on a Carnival cruise vacation.
This post contains affiliate links which means if you click and buy that I may make a commission, at no cost to you. Please see my disclosure policy for details.
As an Amazon Associate I earn from qualifying purchases.
What's Included on a Carnival Cruise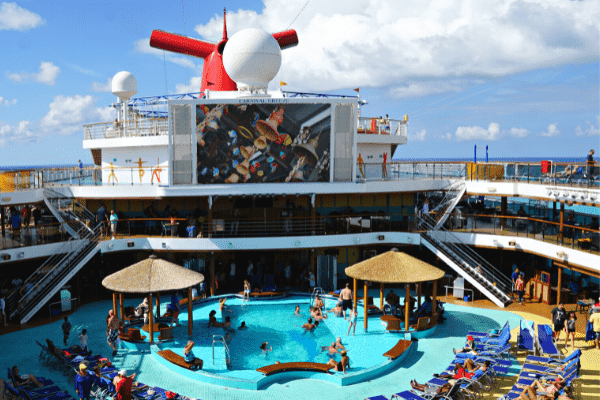 Stateroom / Cabin
When booking your cruise you will be given the option of different staterooms, including inside cabins, oceanview, balconies and suites. There are several types of cabins to choose from, which are included in your cruise fare.
Staterooms vary in price as certain rooms have balconies, more space, larger bathrooms and even access to exclusive areas.
Once your cruise fare is paid and you are onboard the cruise, there will be not additional costs when it comes to your stateroom.
You will have a cabin steward who cleans the room daily and replenishes towels. In your cabin, you also have a TV where you can watch movies, sports and live TV. Keep in mind that your channel options will likely be more limited than at home or at some hotels.
Here are the different types of staterooms on a Carnival cruise:
Interior Cabin
Ocean View
Balcony
Suite
Family Harbour
Cloud 9 Spa
Havana
Food & Dining
Carnival Cruise Line ships have plenty of free restaurants and places to eat. Whether you're in the mood for a burger at Guy's Burger Joint or fine dining in the main dining room, there is delicious food for everyone.
Video: Carnival Cruise Food & Menus
Here are the different dining options onboard a Carnival cruise:
Main Dining Room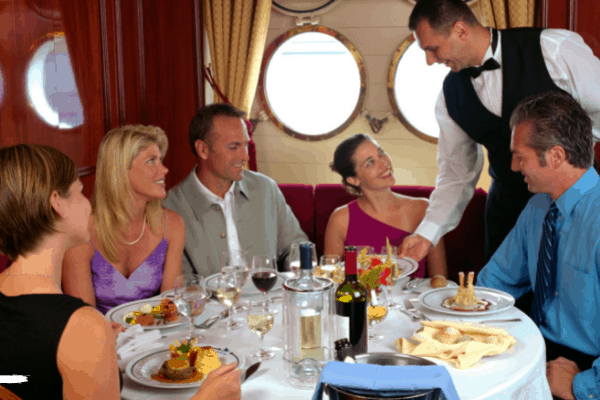 The main dining room is open for breakfast, lunch and dinner. If you like taking your time and getting served when you eat, then you are going to love the main dining room.
In the main dining room in the evening, you can expect to be served a delicious 3-course meal.
Pro tip: Order more than one main course, appetizer or dessert. It's all included on your cruise!
Lido Marketplace
Lido Marketplace is an all you can eat buffet that is open for breakfast, lunch and dinner. At Lido Marketplace there will be a variety of choices such as:
BBQ
Asian station
Salad Bar
Deli Counter
Pasta Bar
You will also find pizza available at all times (yes! 24-hour pizza), soft serve ice cream and frozen yogurt.
Big Chicken
Big Chicken is Shaquille O'Neal, Carnival's Chief Fun Officer's chicken joint onboard select ships. This free Carnival restaurant serves chicken sandwiches, chicken tenders, fried chicken baskets and some really delicious side dishes like potato salad and spicy coleslaw.
Currently, Big Chicken is offered on the Carnival Mardi Gras and the Carnival Radiance. Fortunately, Big Chicken is being added to the Carnival Jubilee and the Carnival Celebration – so keep your eyes open for that.
Guy's Burger Joint
Guy's Burger Joint is open for lunch and it serves fresh and delicious burgers, hotdogs and fries. For this restaurant, Carnival teamed up with TV superstar Guy Fiery.
This spot is right by the pool so it's a super convenient place to grab a bite when you're hanging out on the pool deck. Many Carnival cruisers claim this is the best burger at sea!
Video: Carnival's Guy's Burger vs Shaq's Big Chicken
BlueIguana Cantina
BlueIguana Cantina is a Mexican restaurant that can be found onboard Carnival ships. This restaurant is open for breakfast and lunch.
At BlueIguana Cantina you will find amazing fresh tacos and burritos. They also offer homemade tortillas and salsa.
24-Hour Room Service
If you prefer to eat in the comfort of your stateroom, try ordering room service. Room service is free on Carnival from 6 am to 10 pm.
On my last cruise with Carnival a couple of years ago, I loved their room service menu and the food was always delicious.
Beverages
Here are the included beverages onboard a Carnival Cruise ship:
Water
Coffee & Tea
Ice Tea
Juice
Milk
If you're interested in drinking alcoholic beverages or unlimited soft drinks, then you will want to purchase one of the beverage packages.
Bottomless Bubbles, the unlimited soda package starts at $6.95 for child/per day and $9.50 for an adult/per day. The Cheers! package includes alcoholic drinks, soda and more and starts at $59.95 per person/per day.
Get The Ultimate Cruise Planner
Regular price: $27 Now just $17!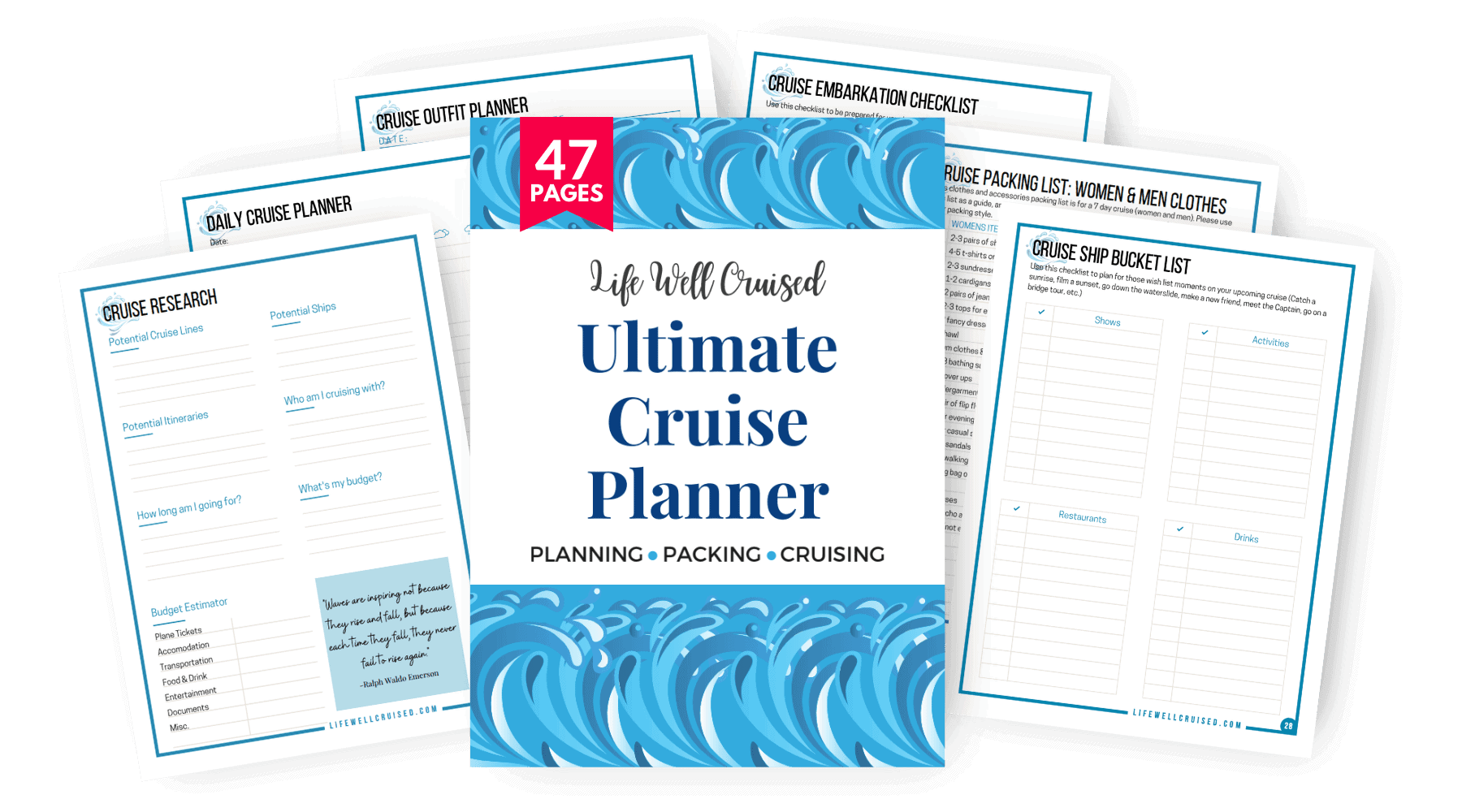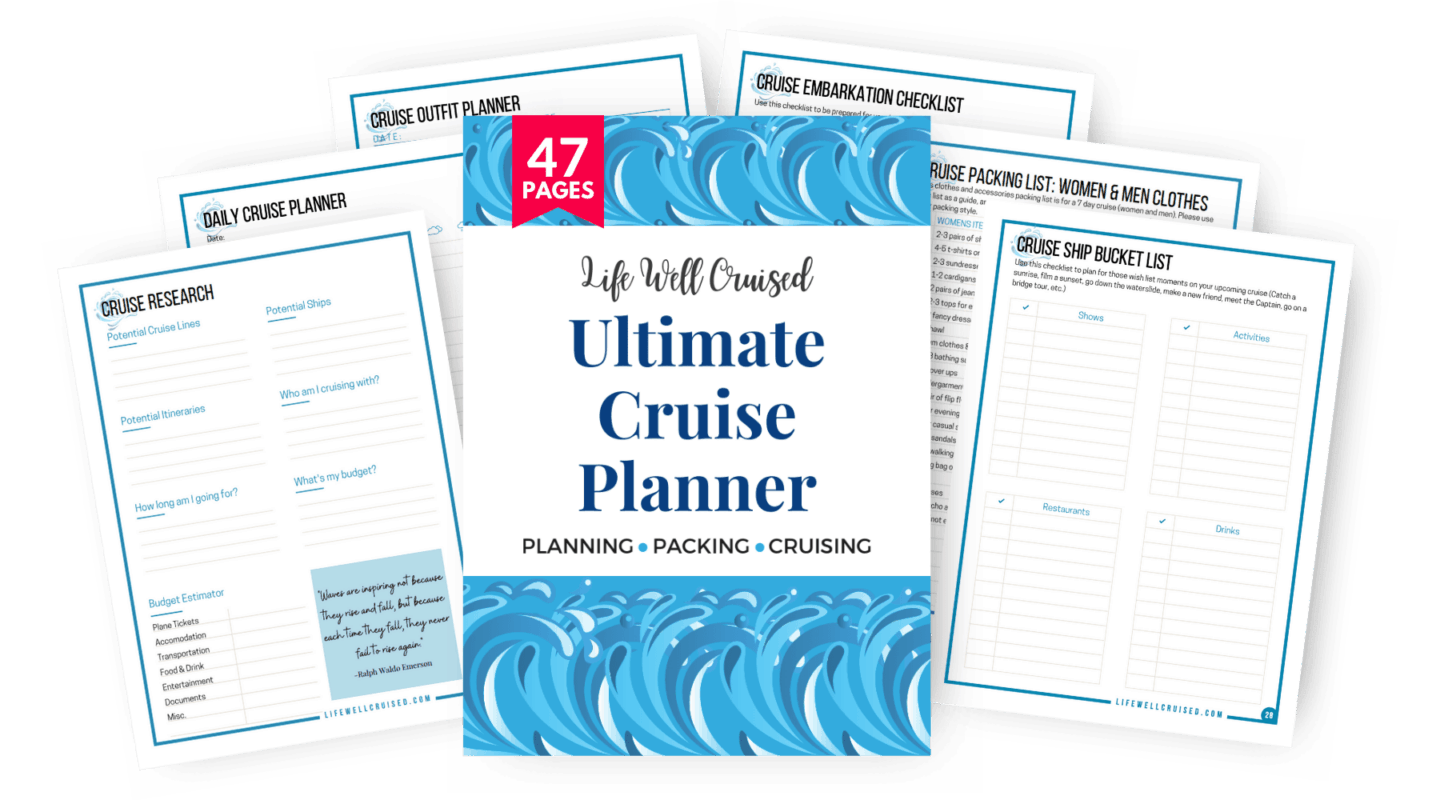 Activities
Carnival Ships are known for having some of the most fun ships at sea! Here's what cruise ship activities you can expect when cruising with Carnival:
Pool & Hot Tubs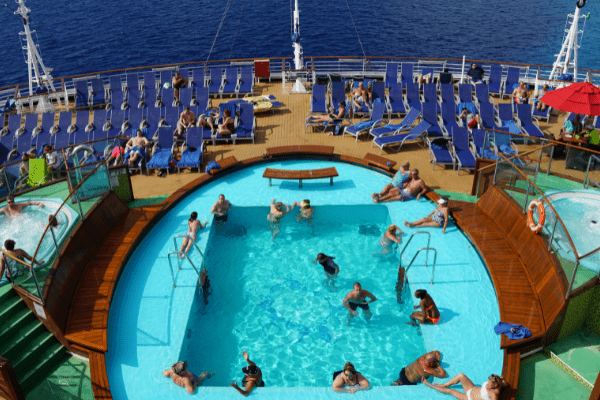 On Carnival Cruises, there's no shortage of pools and hot tubs on the Lido deck. On sea days, many cruise passengers tend to like to spend their days lounging by the pool and hanging out in the hot tubs.
On the pool decks you'll find different events and games going on to keep things fun and exciting! There is also a big screen on the pool deck where sports games and movies will be shown throughout the cruise.
Related: 7 Best Cruises for Teenagers and Families
Water Parks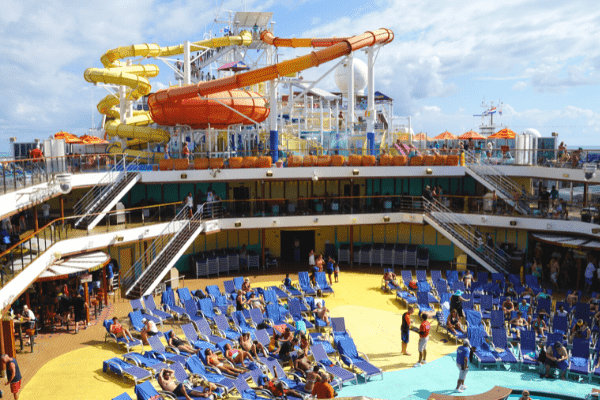 If you're cruising with teenagers or young children, then they are going to love the waterparks on these cruise ships. Carnival cruises have some amazing waterslides and water parks that will keep the kids and teenagers busy all day long.
SkyRide
The SkyRide is one of the most unique attractions offered on a Carnival ship. The SkyRide is a two lane suspended bike course on the top deck of the cruise ship!
This is loads of fun, a great workout and a good way to get a great view of the ocean.
SkyCourse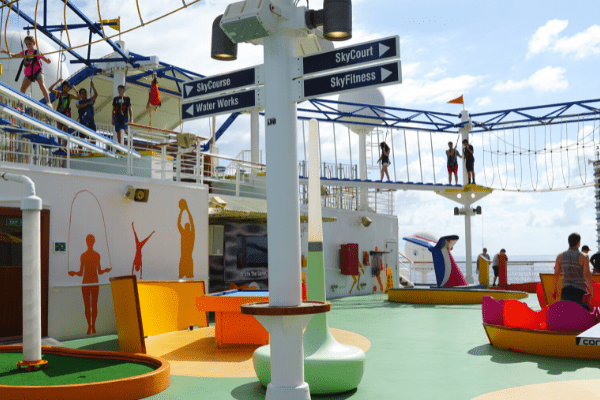 If you're not afraid of heights, then you are going to love the SkyCourse. The SkyCourse is a challenging ropes course that is designed for passengers of all ages.
Note: Height and weight restrictions apply.
Basketball Court
Every Carnival ship has a basketball court which is used for different activities throughout the cruise. At times it will be used for basketball, soccer or some competitions where you can even win prizes!
Miniature Golf
If you're looking for a fun way to relax on a cruise, then you have to try out mini golf. Mini golf is a fun, included activity that will keep you entertained for a while.
Dance Classes
Throughout your cruise, one of the activities that will be offered is dance classes. If you've ever wanted to learn how to dance, here's your chance to learn for free on a cruise!
Fitness Center
If you're into working our then you are going to love the fitness center. Every Carnival ship is equipped with a fitness center that will have cardio machines, weights and an area to stretch.
Related: 17 Free Things to do on a Cruise
Youth Programs
Carnival Ships have some of the best youth programs, where children and teens will are supervised and have fantastic activities planned. As someone who grew up cruising, I loved going to the kids clubs, making friends and hanging out.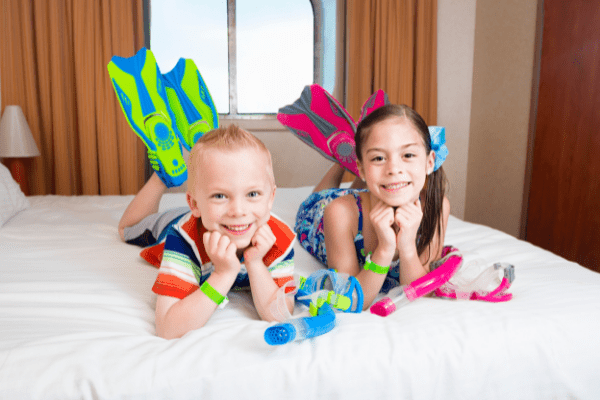 Camp Carnival
Carnival is a great cruise line for families with young children. For kids between the ages of 2-11, there is Camp Carnival. Camp Carnival is open throughout the day and the evening, so it's a great place to drop off the children when you want some alone time.
Circle "C"
For kids who are 12-17 years of age, there is a teen club where they will be able to hang out, meet new people and play video games. The teen clubs are called Circle "C" and Club 02.
Entertainment
There is never a dull moment on a Carnival Cruise. Pretty much all day and all night there will be activities and entertainment happening onboard.
Here is the entertainment that you can expect onboard a Carnival ship:
Shows
Cruise ships have some of the best entertainment! On Carnival you'll find shows onboard, such as Playlist Productions, Lip Sync Battle, Family Feud and Stage Shows.
Live Music
If you are a fan of live music, there will be musicians performing around the ship. There will be live music by the pool, live music in the pub and a live DJ in the club at night.
Movies
On the main pool deck, you'll find a giant screen where new movies, classic movies and sports events are shown. This is a great place to have a relaxing evening and watch a movie on the big screen outside.
Trivia
Throughout the cruise, there will be different trivia games where you can win prizes. For those who love trivia, this is a great activity to meet new people, learn new things and have fun.
Trivia is offered often, so check for this even if you have a rainy day on a cruise, and you're looking for an indoor activity.
Punchline Comedy Club
Carnival is well known for having the best comedy shows! Onboard Carnival Cruise ships you'll find the Punchline Comedy Club with some amazing guest entertainers and comedians.
These shows are super entertaining and hilarious. There's even an adult comedy show for those who aren't easily offended.
Related: 50 Must-have Cruise Essentials from Amazon
What's Not Included on Carnival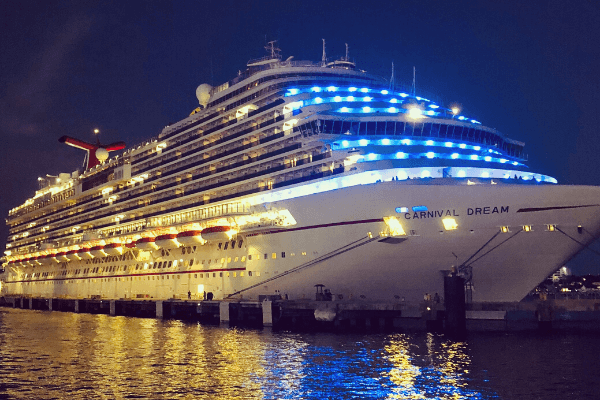 Carnival cruises are some of the best value vacations you can find. However, not everything on a cruise is included.
Things to consider that have an additional cost include shore excursions, crew gratuities or tips, and even some of the activities.
Here are some of the things to be aware of that are not included on a Carnival Cruise:
Specialty Restaurants
Although there are plenty of places to eat for free, Carnival does have some specialty restaurants, which have an extra cost.
Here's a list of the specialty restaurants and dining options onboard a Carnival Cruise:
Chef's Table
Emeril's Bistro 1396
Carnival Kitchen
Bonsai Teppanyaki
Steakhouse
Seafood Shack
Guy's Pig & Anchor
Rudi's Seagrill
Cucina Del Capitano
Jiji Asian Kitchen
Bonsai Sushi Exrpess
RedFrog Pub & brewery
Chibang!
Green Eggs and Ham Breakfast
Pizza Delivery
Room Service
Unfortunately, although room service is include during the day, room service on Carnival has an additional cost between the hours of 10 PM to 6 AM.
Alcoholic Beverages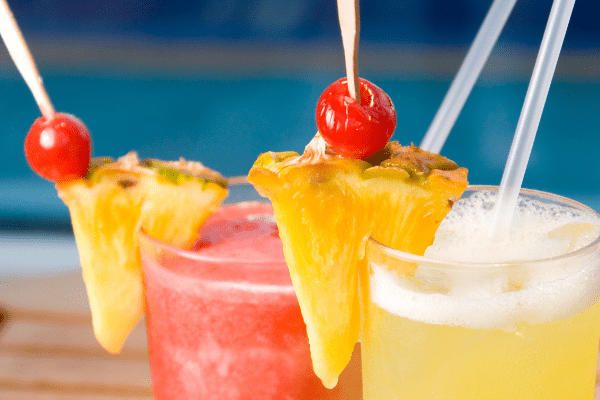 Like most big cruise lines, alcoholic beverages are not included. A good option might be a drink package, depending on how much you drink.
The CHEERS! Beverage Package Starts at $59.95 a day and is only available for passengers 21 years old and over.
The beverage package includes cocktails, beer and wine. It also includes non-alcoholic beverages, unlimited soda, energy drinks, specialty coffee, hot tea and water bottles.
The CHEERS! beverage package is a really good value if you plan on drinking while cruising. Buying drinks individually can be very pricey and ads up very quickly.
Related: 6 Best Cruise Lines For College Students – By a Recent Graduate
Soda & Water Bottles
Soda and water bottles have an additional charge on Carnival. A soda package can be a good option for kids or adults.
The Bottomless Bubbles is a drink package that will get you unlimited soda and water bottles. This package starts at $6.95 per day for passengers under 18 and it's $9.50 per day for adults.
If you prefer to have soft drinks instead of juice, ice tea and water then you are going to find the Bottomless Bubbles beverage package to be a really good value.
Specialty Coffee & Tea
Basic tea and coffee is included on your cruise. However, there is an extra charge for specialty coffee, like lattes and cappuccino, or teas.
Specialty coffee will be served at JavaBlue Café as well as the Coffee Bar.
Activities & Entertainment
Onboard Carnival Cruise Line Ships, there are a few activities that aren't included in the cost of the cruise.
Here are some activities that have an additional cost on Carnival:
Bolt: Ultimate Seacoaster
Bolt: Ultimate Seacoaster is the first roller coaster at sea. This incredible attraction can be found on the Carnival Mardi Gras, which is Carnival's newest ship.
This roller coaster is interactive, so you get to choose how fast you would like to go. Another great thing about the Bolt roller coaster is that you get an amazing 360 view of the cruise and the ocean!
The Bolt: Ultimate Seacoaster costs $15 per ride. The good thing about this activity costing extra, is that most of the time you won't have to wait in super long lines.
Video: Bolt First Roller Coaster at Sea POV (Carnival Mardi Gras)
IMAX
Carnival is the only cruise line where you are able to watch an IMAX movie at sea. In the IMAX theatre, you will be able to watch new movies, Hollywood blockbusters and IMAX documentaries.
Seeing an IMAX movie costs $12.95 for adults and $9.95 for children under 12.
Thrill Theatre
The Thrill Theatre is probably the most unique theatre at sea. This activity costs $5.50 and is a great time for passengers of all ages.
In the Thrill Theatre your seat will shake, you will feel wind and you may even get splashed by water. This is a super cool cinematic experience and a really fun activity that cost a little extra on Carnival.
Internet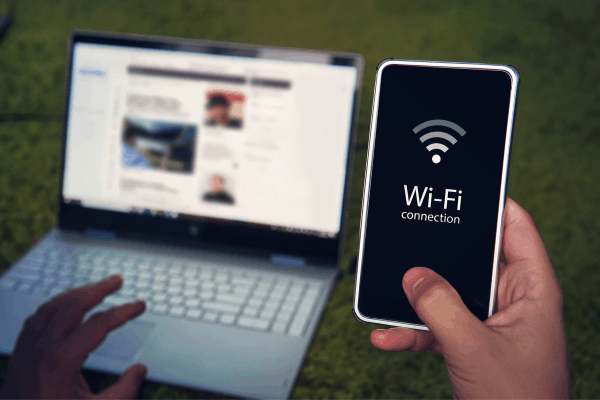 Internet is not included on Carnival cruises. Onboard Carnival ships, there are 3 different wifi packages. There is a Social Wi-Fi Plan, Value Wi-Fi Plan and Premium Wi-Fi Plan.
The Social Wi-Fi Plan costs $8.50 per person, per day. This package gives access for social media apps such as Facebook, Instagram and Twitter.
The Value Wi-Fi Plan costs $11.05 per person, per day. This package includes social media apps, whether apps and finance apps (does not include streaming such as Netflix and Spotify).
The Premium Wi-Fi Plan costs $14.45 per person, per day. This package is three times faster than the Value Wi-Fi Plan and it gives you full internet access to each and every website.
Tip: If you pre-purchase your Wi-Fi plan online before your cruise, you can save up to 15%.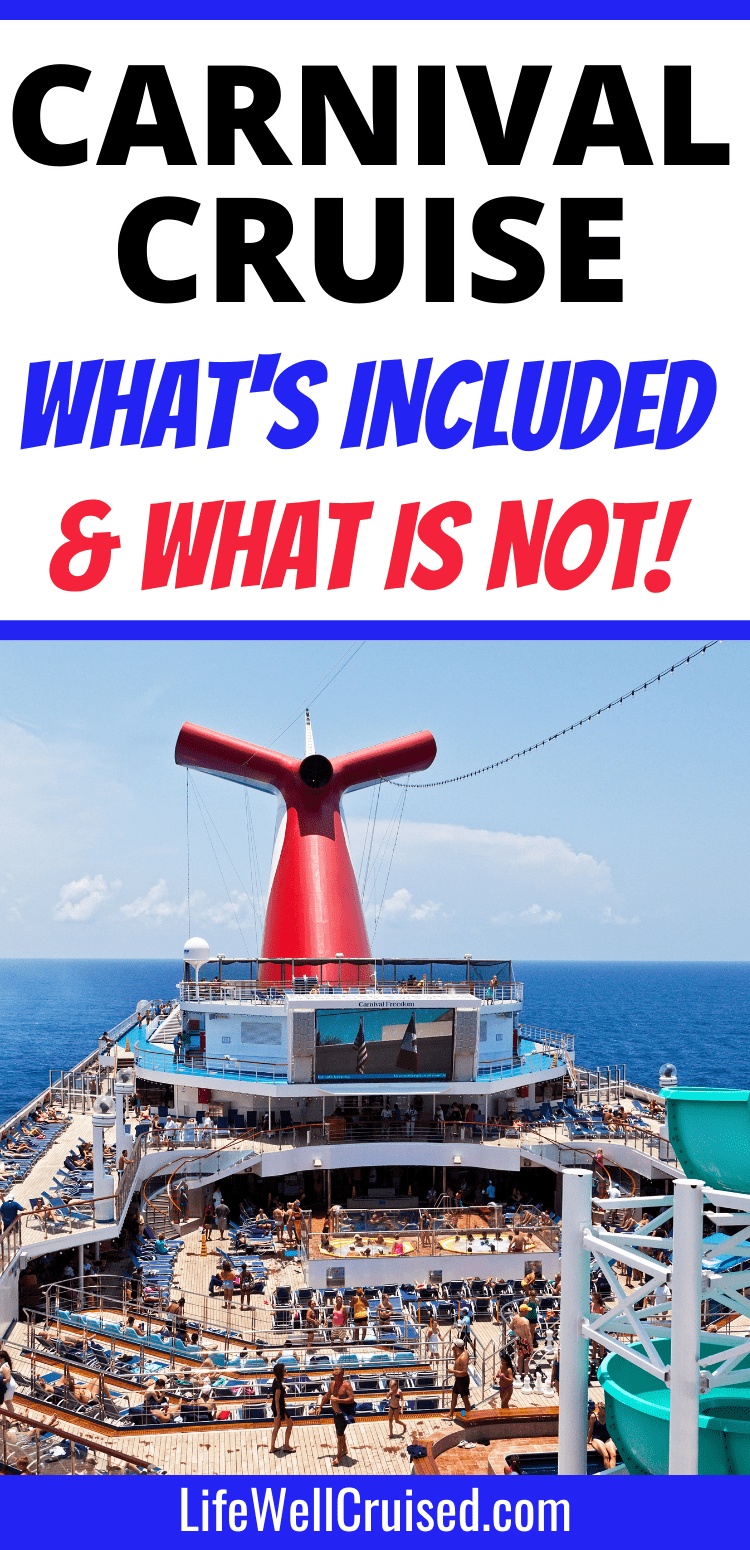 Carnival Hub Chat Feature
Carnival Hub is Carnival's app, where you will be able to schedule activities, book dinners, see what's going on around the ship and complete your online check-in.
Carnival Hub offers an onboard chat feature which allows you to message your family or friends onboard the cruise ship. Thus has an additional charge of $5 per person and is a great way to reach people when you're on the cruise.
Shore Excursions
A big part of going on a cruise vacation is that you get to stop and visit multiple destinations. Something that may surprises new cruisers, is that shore excursions have an additional cost and can actually be quite costly.
Related: What to Pack in Your Cruise Shore Excursion Day Bag
Casino
The casino is a popular place on Carnival cruise ships! Of course, this is something extra to plan and budget for if you enjoy it.
Get The Ultimate Cruise Planner
Regular price: $27 Now just $17!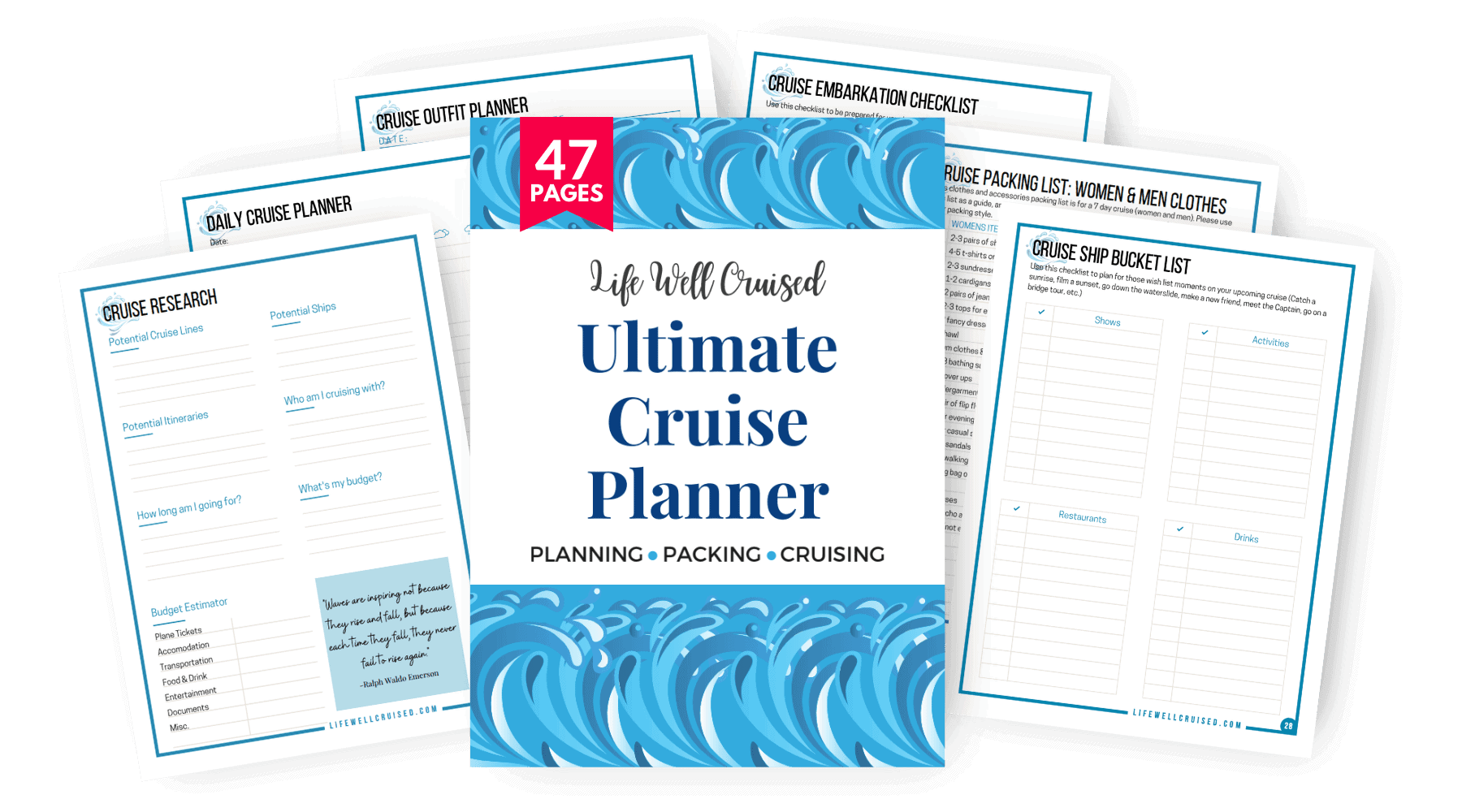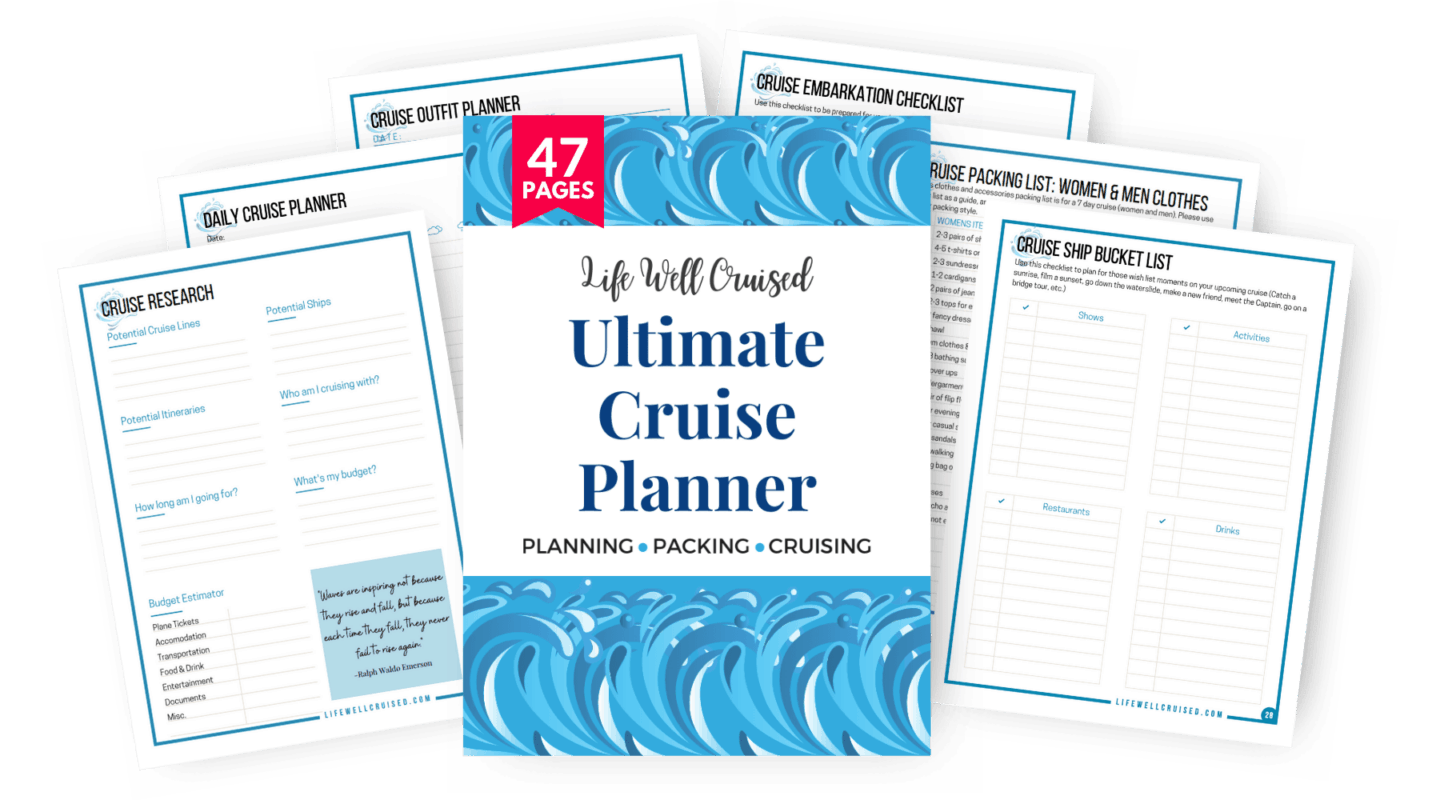 Related & Popular Posts:
Final Thoughts on What's Included on a Carnival Cruise
Well there it is! Everything you need to know about what is and what isn't included on a Carnival Cruise.
If this is your first Carnival cruise and you're not sure what is included, don't be shy to ask a fellow passenger or staff member onboard. It's better to know what's included so you don't miss out on any of the fun, and they won't mind at all.
What do you like best on Carnival Cruises, and is it included? Please let me know in the comments below.
Happy Cruising!
Ethan
Author Bio: Ethan Schattauer writes about fashion, travel and college advice on the website WhatToWearMen.com. As a frequent cruiser, Ethan shares his unique perspective on what cruising is like for teens and young adults.
P.S. If you found this helpful, please don't keep it to yourself ;-). Please share on Facebook or PIN to your favorite Pinterest board (share buttons at the top). Thanks so much!
Let's connect:
Follow me on Facebook at Life Well Cruised
Follow me on YouTube at Life Well Cruised
Follow me on Pinterest at Life Well Cruised
Follow me on Instagram at Life Well Cruised