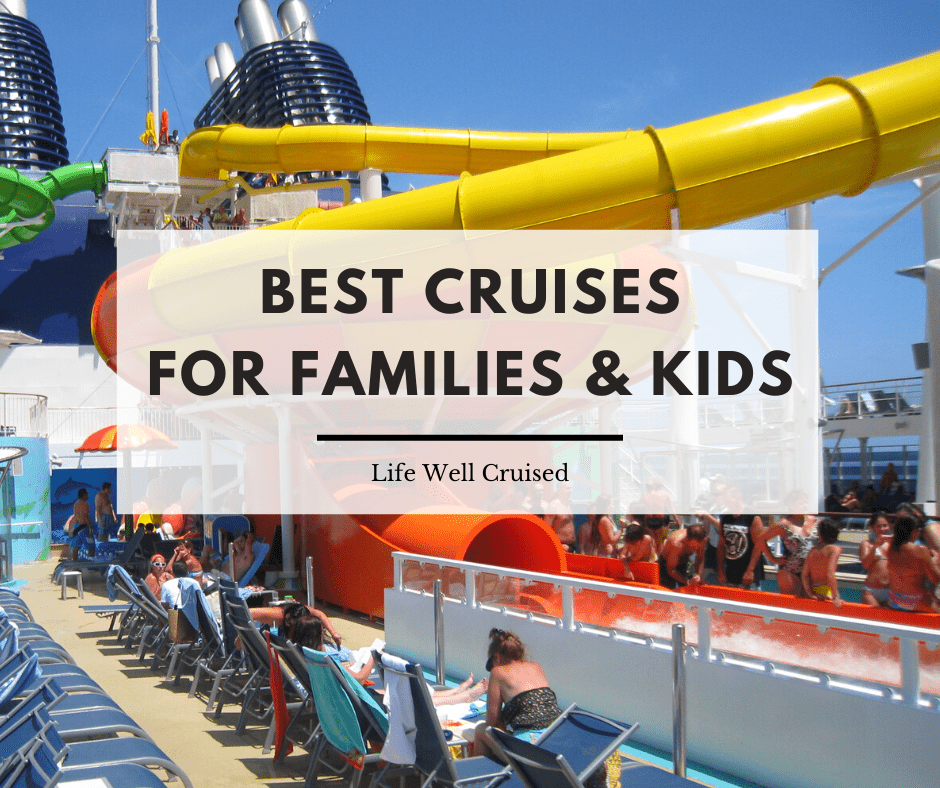 Are you considering a family cruise and wondering about the best cruise lines for families? Don't worry, I've got you covered. As somebody who has cruised with my family since I was 4, I have unique perspective on what are the best cruises for families and kids.
Choosing a cruise for a family vacation isn't one size fits all. Whether it's activities, entertainment or food, we all value different things when we're on vacation.
With that being said, here are the 7 best cruise lines for families.
This post contains affiliate links which means if you click and buy that I may make a commission, at no cost to you. Please see my disclosure policy for details.
As an Amazon Associate I earn from qualifying purchases.
7 Best Cruise Lines for Families
Royal Caribbean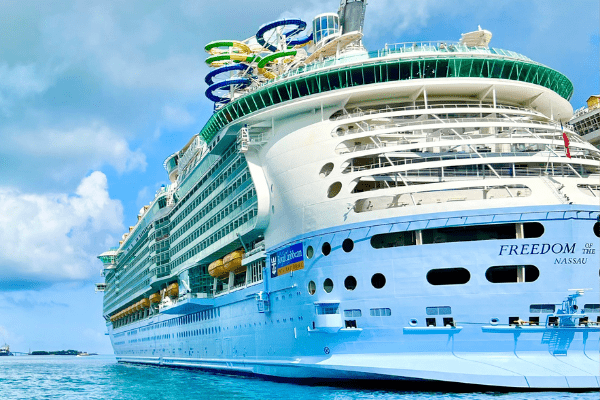 Royal Caribbean is the ultimate family cruise line! Whether you're traveling with young children, teens or young adults, Royal Caribbean ships have something for every family member.
Royal Caribbean cruises are known for being the largest ships and sea. These ships are filled with amazing attractions, large hot tubs and delicious places to eat at.
Another great benefit to cruising with Royal Caribbean is that you will be given the chance to visit Perfect Day at Cococay, which is Royal Caribbean's private island. On this cruise line private island there is a massive water park with slides, a kid's water park, beautiful beaches and a huge resort style pool, which is loads of fun.
When it comes to the best cruises for families, it's hard to beat what Royal Caribbean has to offer.
Activities onboard select Royal Caribbean cruise ships:
Surf simulators
Ultimate Abyss (10 story dry slide)
Ice Skating
Rock Climbing
Laser tag
Bumper cars
Zip line
Water parks
Mini golf
Basketball courts
Royal Caribbean Kids Club and Teen Club Information:
One of the great things about Royal Caribbean is that there is a nursery (on select ships) for children between the ages of 6 months to 36 months.
There are also separate kid's clubs for children between the ages of 3 to 11. The teen clubs on Royal Caribbean are divided up for teenagers ages 12 to 17 year olds.
Tip: If you're cruising for the first time with your kids, consider Caribbean, Bahamas or Mexico cruise itineraries for great ports and family beach days.
Best Royal Caribbean Cruises for Families:
Odyssey of the Seas
Wonder of the Seas
Harmony of the Seas
Related: What's Included on Oasis of the Seas (Free Entertainment, Activities, Food & Drink)
Disney Cruise Line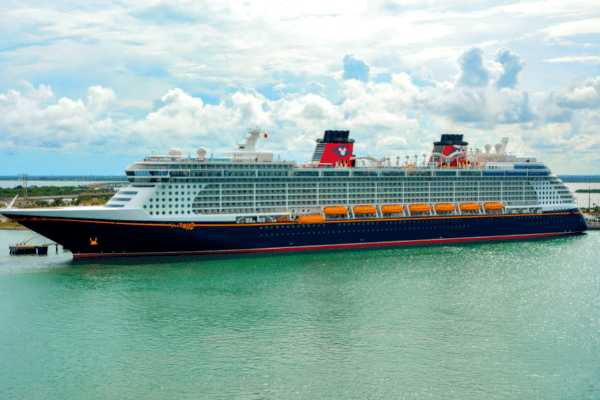 Disney Cruise Line has great cruises for families with younger children. If your kids are big Disney fans, then they will love a Disney themed cruise!
Onboard a Disney cruise ship, there are pools, hot tubs and water slides. Disney Cruise Line has some of the best onboard entertainment, which is enjoyable for every member of the family.
When it comes to dining options, Disney Cruises are totally different from other cruise lines. There are three Disney themed restaurants onboard which makes dinner a fun and exciting experience.
A Disney cruise is designed for families so everyone will have a great time. Disney has good food, entertainment and activities which makes for the ultimate family cruising experience.
For those who love a beach day and private island experience, Disney's Castaway Cay is highly rated!
Activities onboard Disney cruise ships:
Disney character experiences
Waterslides
Mini golf
Disney Musicals
Disney movies
Disney themed deck parties
Fireworks
Best Disney Cruises for Families:
Disney Magic
Disney Wonder
Disney Dream
Disney Fantasy
Carnival Cruise Line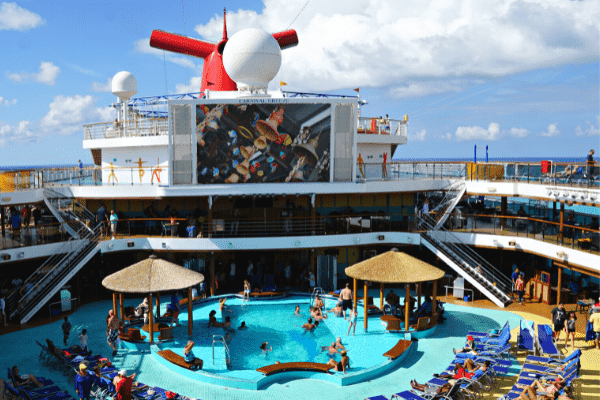 A Carnival cruise is a ton of fun for families and kids! Families that want the ultimate family vacation with all the bells and whistles, it's best to book one of the newer Carnival cruise ships, such as Carnival Mardi Gras or Carnival Celebration.
However, if you're a family looking for a more budget minded family cruise, Carnival's slightly older cruise ships are an amazing value and your best bet. There is so much included on a Carnival cruise.
Either way, your kids will have lots of fun in Camp Ocean, as well as on the water slides and other fun cruise ship activities.
Activities Onboard Select Carnival Cruises:
Bolt Roller Coaster
Ropes Course
Water Slides
Mini Golf
Sports Court
SkyRide
Sky Zone (trampoline park)
Arcade
Whether it's getting a burger at Guy's Burger Joint, heading to the buffet or going to the dining room for a sit down meal, there is something for everyone. Carnival Cruises is known for having many different dining options that every member of the family can enjoy.
Best Carnival Cruises for Families:
Carnival Celebration
Carnival Mardi Gras
Carnival Vista
Carnival Panorama
Carnival Horizon
Related: What's Included on a Carnival Cruise – Everything You Need to Know
Get The Ultimate Cruise Planner
Regular price: $27 Now just $17!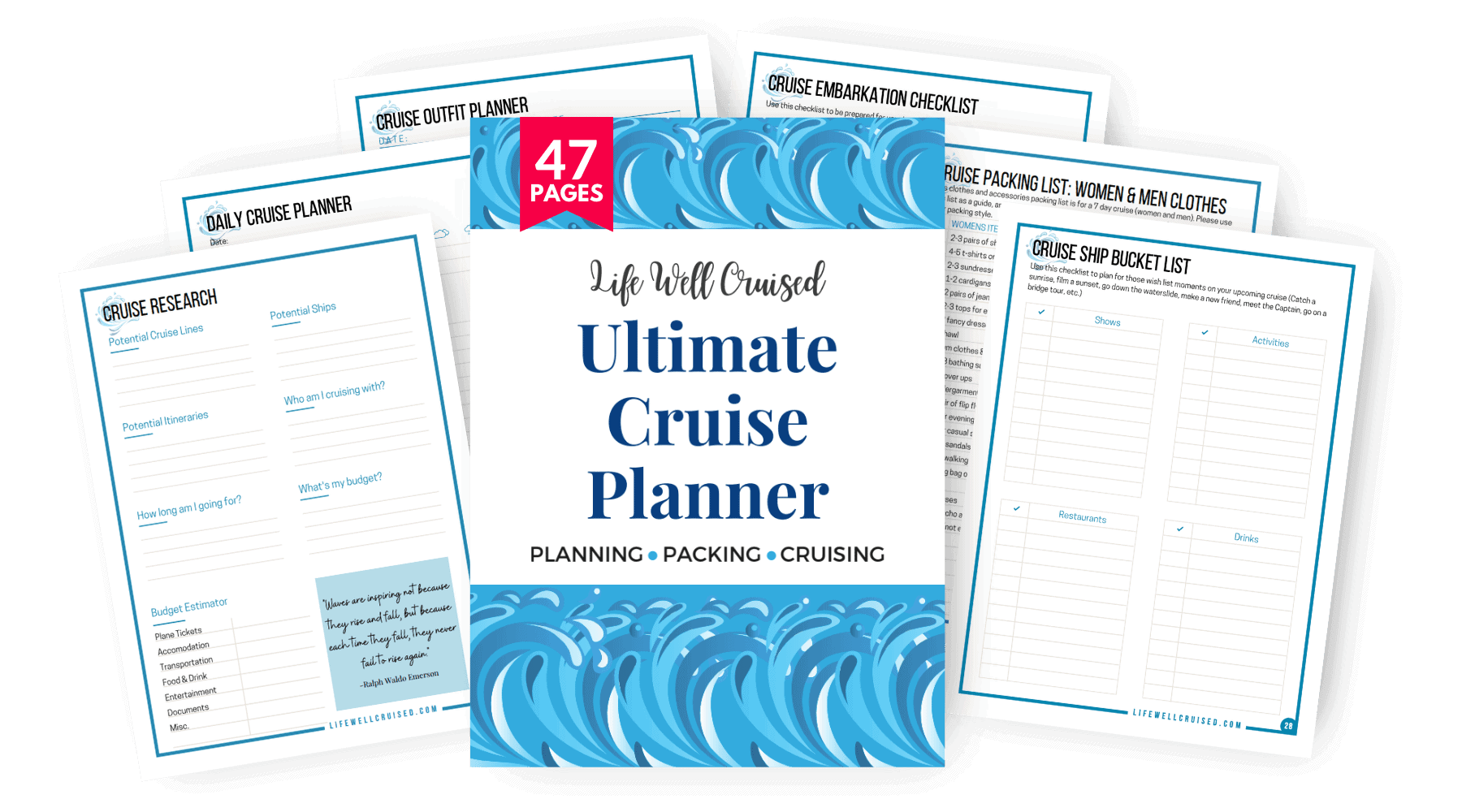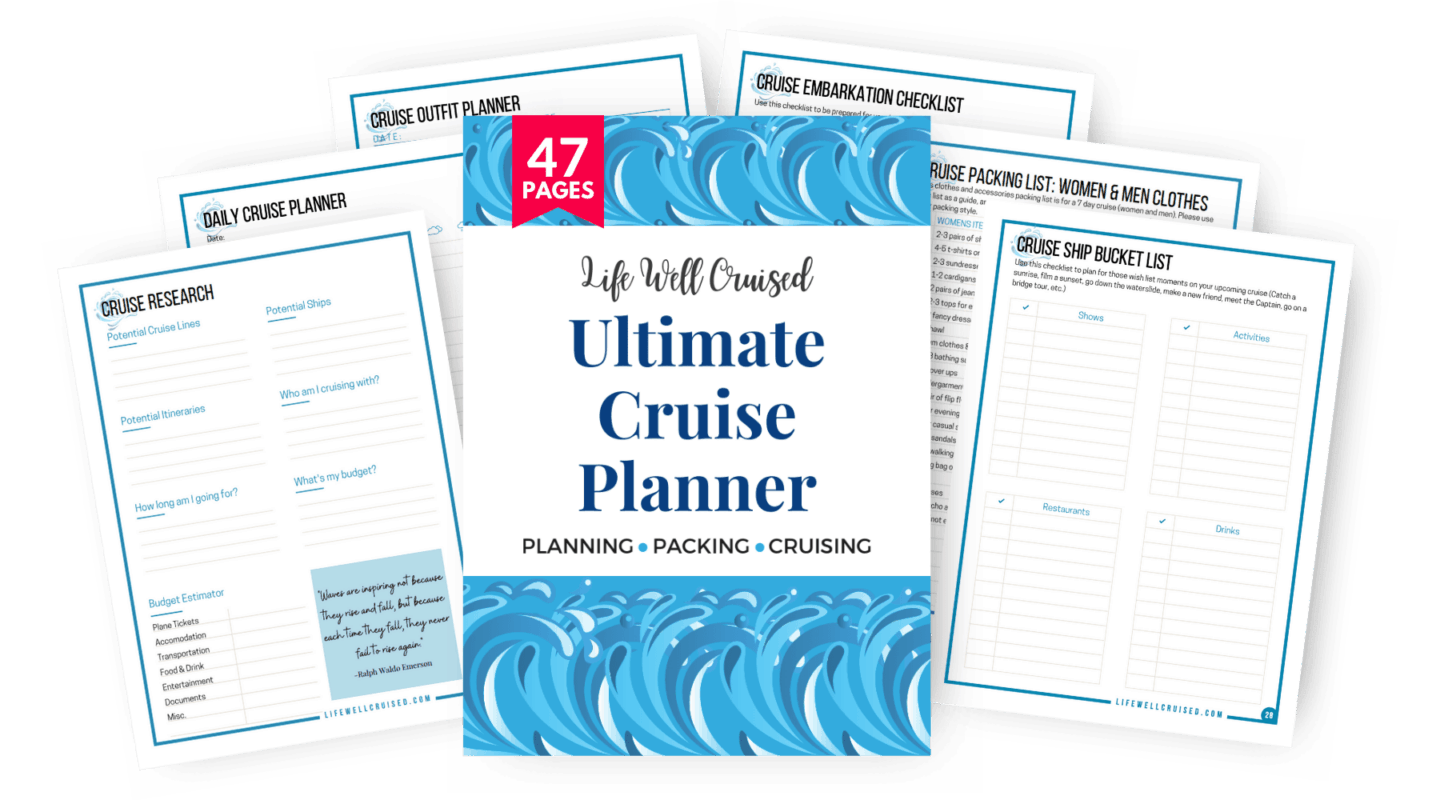 Norwegian Cruise Line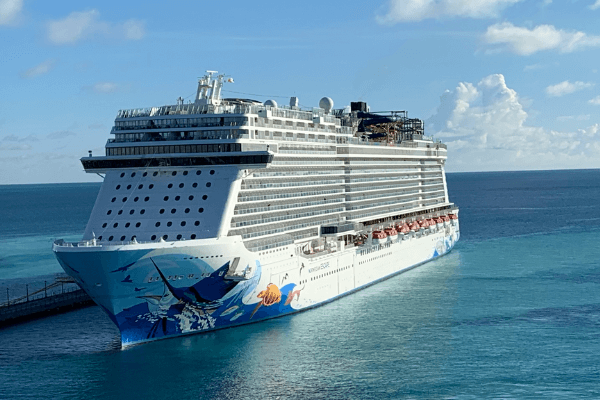 Norwegian Cruise line has some of the best cruise ships at sea! The great thing about Norwegian is that there are things to do for the whole family.
Activities Onboard Select Norwegian Cruises:
Rock Climbing
Water Slides
Ropes Course
Sports Court
Virtual Reality
Go-Karting
Laser Tag
Aqua Parks
Norwegian has activities for young children as well as for older kids. The first time I cruised with Norwegian, I was a young teenager.
The teen's club was an absolute blast and there were so many activities to do onboard.
Norwegian is great for younger parents because the entertainment and activities are fun for adults as well. The food on Norwegian is really good and there are plenty of different restaurants to eat at when you're onboard a Norwegian cruise.
Best Norwegian Cruises for Families:
Norwegian Breakaway
Norwegian Getaway
Related: Norwegian Cruise Line Dress Code: What to Wear on a Freestyle Cruise
MSC Cruises
MSC Cruises has really stepped their game up and is quickly becoming one of the best cruise lines for families. MSC's newest ships (MSC Seascape & MSC Euribia) have a gorgeous design with plenty of activities to do onboard.
If you're looking for an affordable family vacation, MSC has a kids sail free program, which will save you a lot of money on your cruise!
Onboard an MSC cruise ship, you'll find water slides, a sports court, a really fun kid's club and teen club. The kid's club area is a great place to leave your children so they can meet new people, do fun activities and play video games.
MSC Cruises makes for a very fun and affordable family cruise.
Best MSC Cruises for Families:
MSC Meraviglia
MSC Divina
MSC Euribia
MSC Seascape
MSC Seashore
Princess Cruises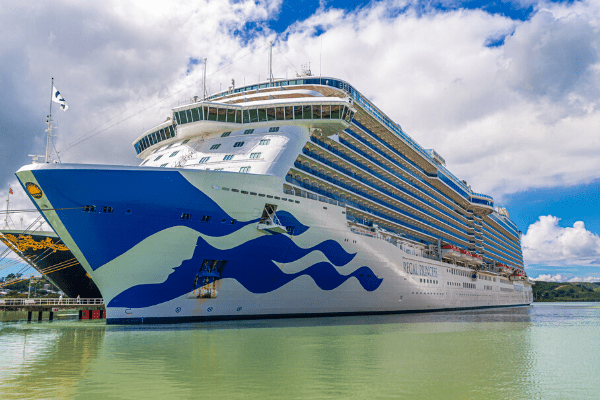 Princess Cruises has a reputation of catering to an older crowd. However, like most cruise lines, they do have a kids club. Speaking from experience, it's actually pretty good.
If you're planning a family or multi-generational cruise for Christmas, New Year's or during school break, you'll find a lot of families and kids onboard.
Princess Cruises has fun family activities, including scavenger hunts and games on the Lido deck. While you won't have water slides on a Princess cruise ship, there will still be many things for your young children and teens to do.
The teen club on Princess Cruises is an absolute blast and a great way for your teenager to make friends onboard the cruise ship. For younger kids, there is Camp Ocean which has arcade games, video games and couches where children can hang out on.
Best Princess Cruises for Families:
Caribbean Princess (splash water park)
Enchanted Princess
Regal Princess
Crown Princess
Related: Best Packing Cubes for Cruises & How to Use Them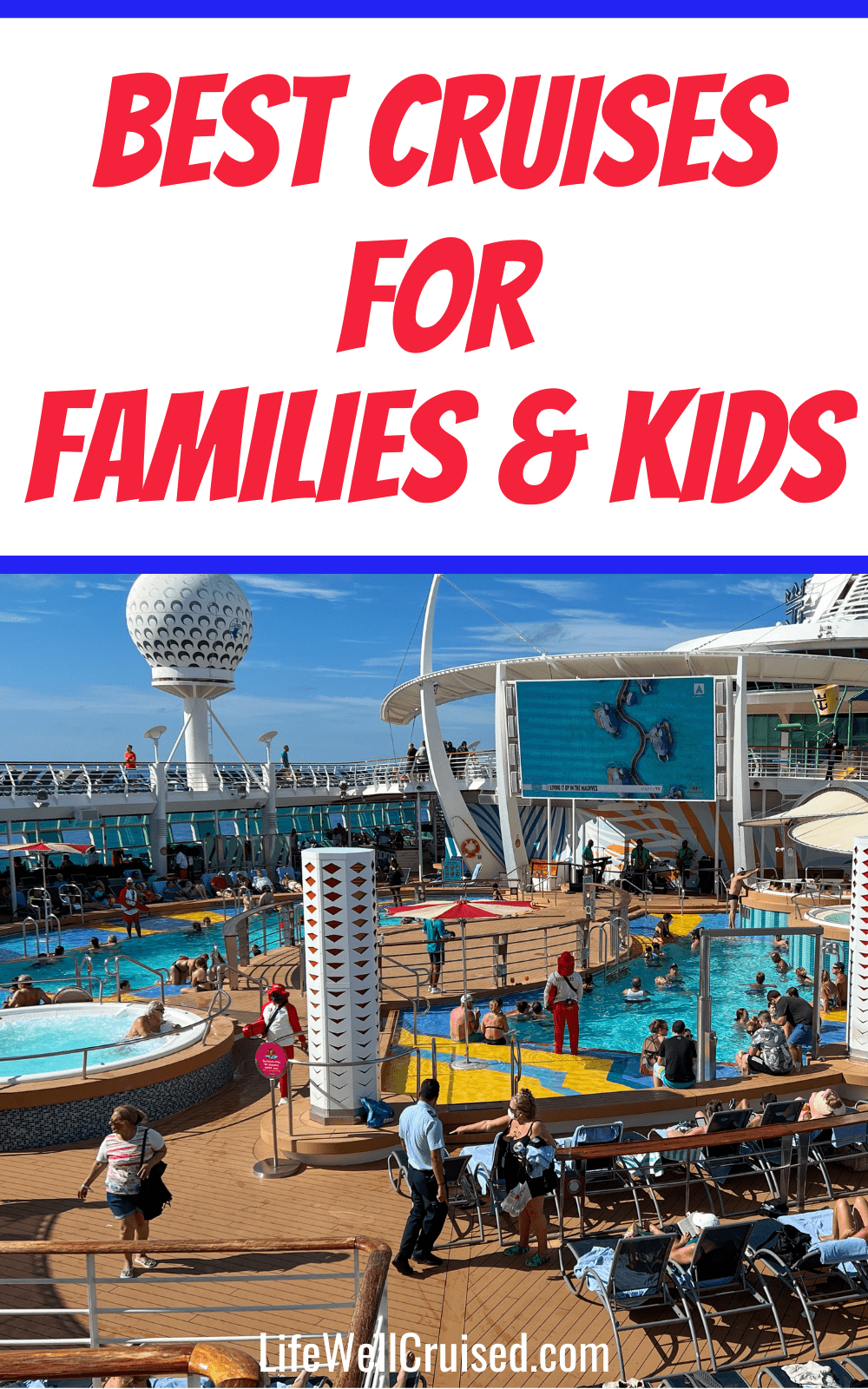 Celebrity Cruises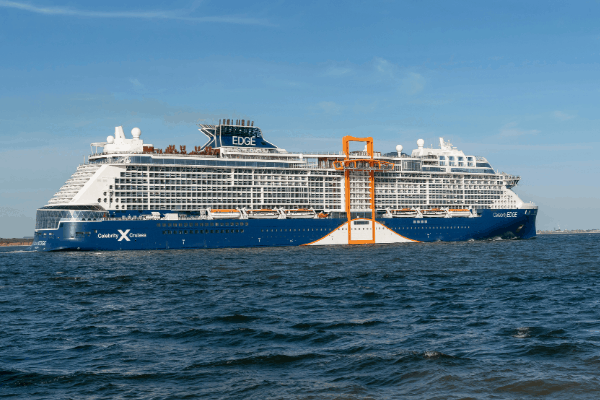 Similarly to Princess, Celebrity Cruises tends to cater towards a more mature crowd. However, Celebrity Cruises still has a lot to offer when it comes to an enjoyable family vacation.
As someone who cruised with Celebrity as a kid and teenager, I've always found that they had some of the most fun kid's clubs at sea.
Generally, a Celebrity cruise will have an older demographic, so I recommend cruising with Celebrity during Christmas or winter break, spring break or the summer.
The great thing about Celebrity is that they have amazing food and service. The food in the main dining room is top notch and they have a delicious alternative menu for younger children.
Best Celebrity Cruises for Families:
Celebrity Summit
Celebrity Edge
Celebrity Apex
Celebrity Beyond
Related & Popular Posts:
Get The Ultimate Cruise Planner
Regular price: $27 Now just $17!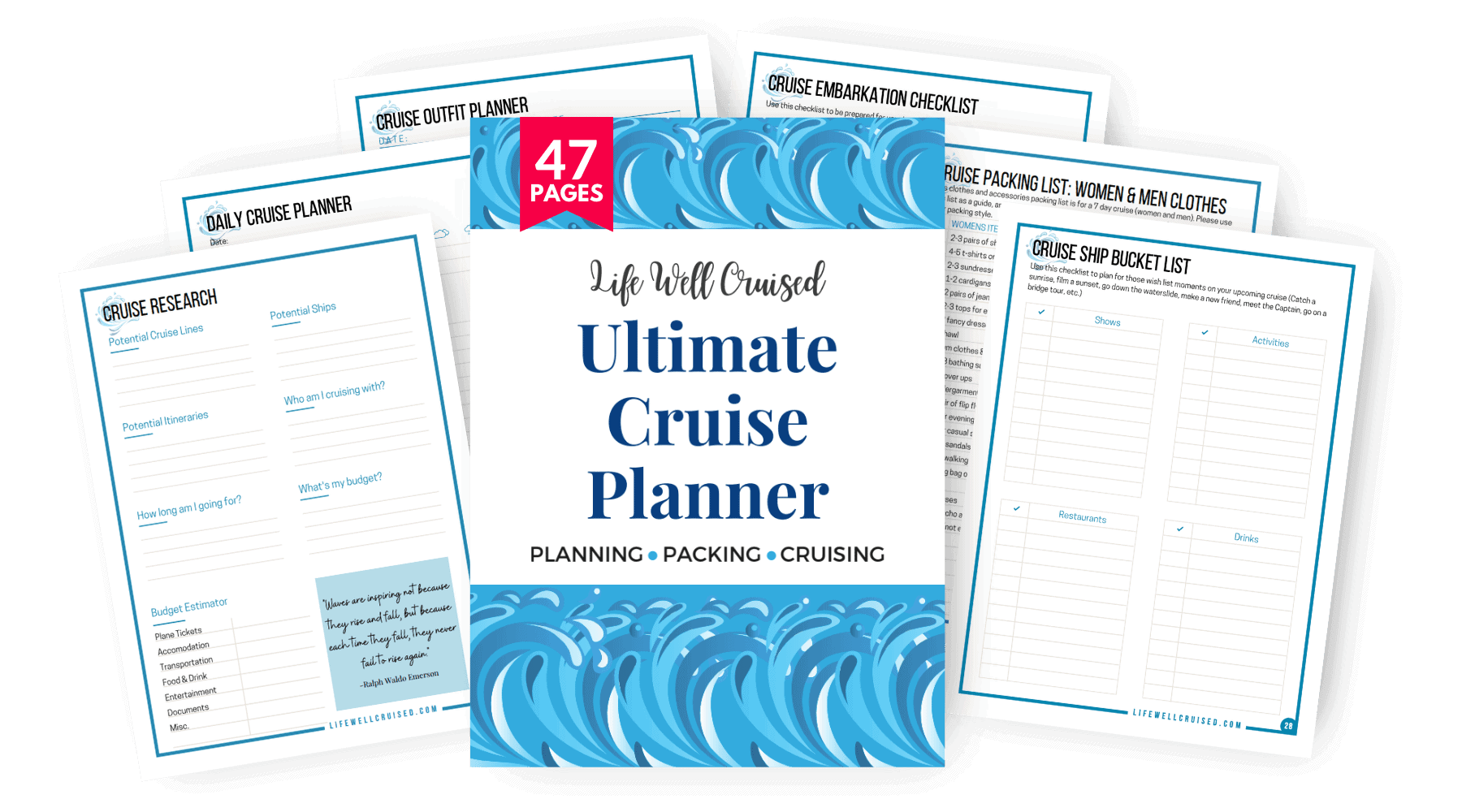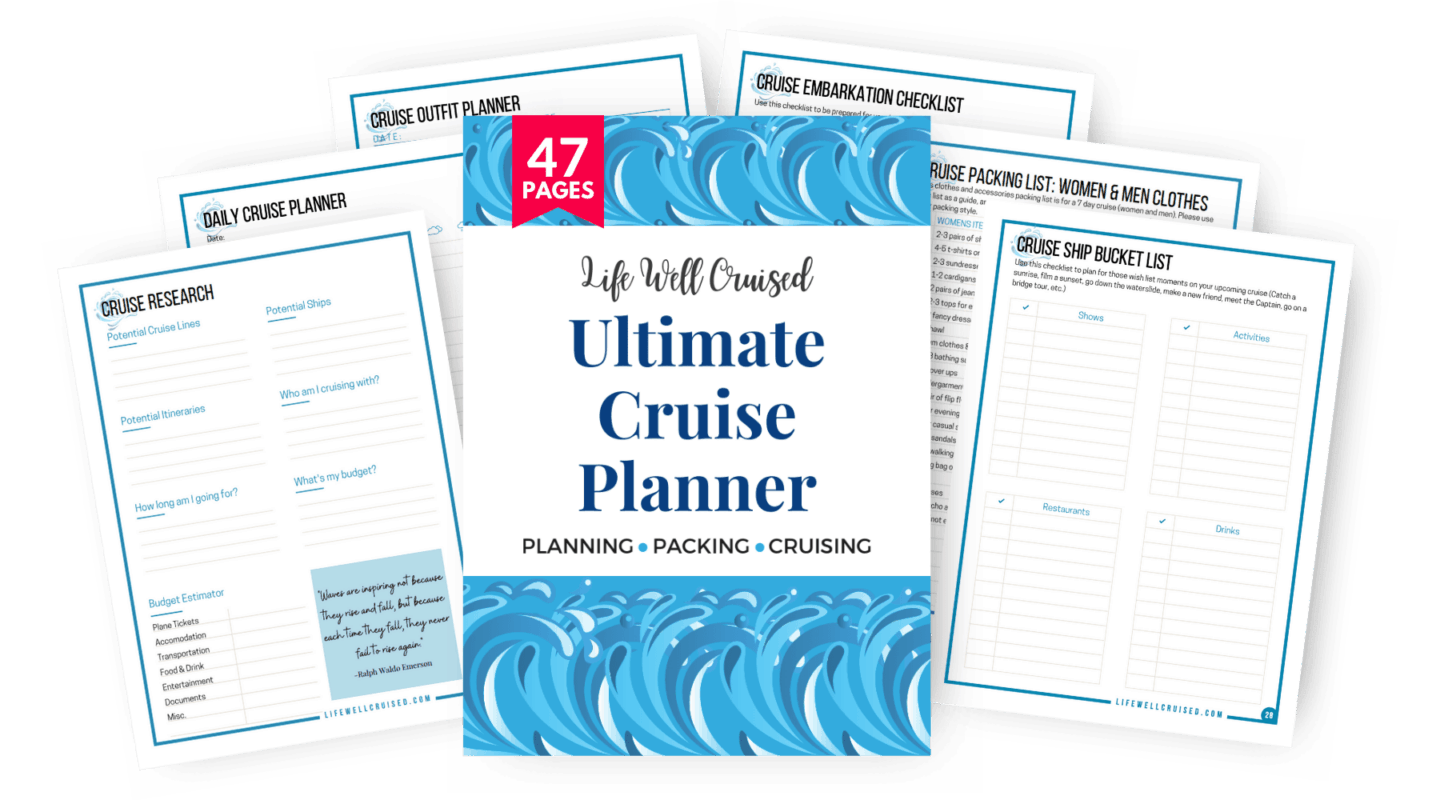 Final Thoughts on the Best Cruises for Families
Well there it is, the best cruises for families!
When it comes to family vacations, cruising has been the way my family has vacationed throughout my life. As someone who has cruised a lot, I know first hand that cruising is the best family vacation!
Whether you're an adult, teenager or young kid, there is something to do on a cruise for every member of the family.
Happy Cruising!
Ethan
Author Bio: Ethan Schattauer writes about fashion, travel and college advice on the website WhatToWearMen.com. As a frequent cruiser, Ethan shares his unique perspective on what cruising is like for teens and young adults.
P.S. If you found this helpful, please don't keep it to yourself ;-). Please share on Facebook or PIN to your favorite Pinterest board (share buttons at the top). Thanks so much!
Let's connect:
Join me on Facebook at Life Well Cruised
Join me on YouTube at Life Well Cruised
Join me on Pinterest at Life Well Cruised
Join me on Instagram at Life Well Cruised