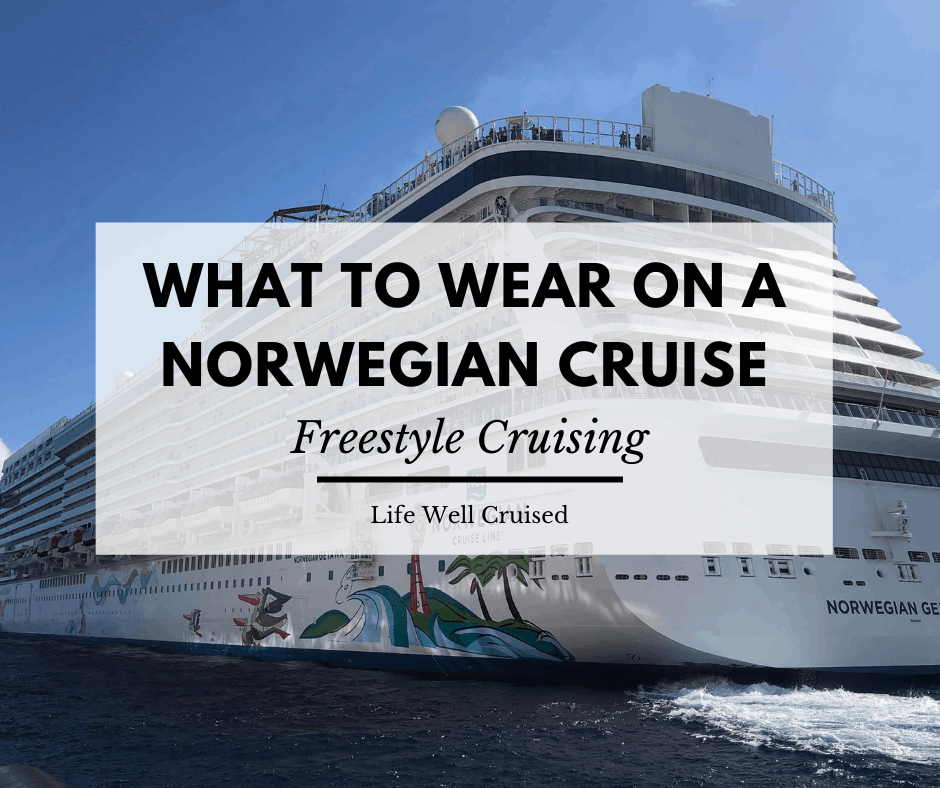 What to Wear on a Norwegian Cruise – Freestyle Cruising
Have you been wondering what to wear on a Norwegian Cruise? Norwegian markets their cruises as Freestyle Cruising, but how does this apply to the cruise line dress code?
Norwegian offers a relaxed cruise vacation experience, so you can dress up, or not. The choice is yours! That said, there are still a few guidelines, and even some items that are not permitted in some restaurants and venues on the ship.
In this post we'll go over what to wear during day and evening on a Norwegian Cruise, as well as special outfits you may want to pack for optional theme nights and parties.
I'll also answer some frequently asked questions, share some cruise outfit suggestions and packing tips, so you'll be 100% prepared for your Norwegian cruise vacation.
This post contains affiliate links which means if you click and buy that I may make a commission, at no cost to you. Please see my disclosure policy for details.
Life Well Cruised is a participant in the Amazon Services in the Amazon Services LLC Associates Program, an affiliate program designed to provide a means for sites to earn advertising fees by advertising and linking to Amazon.com.
NCL Freestyle Dress Code – What to Expect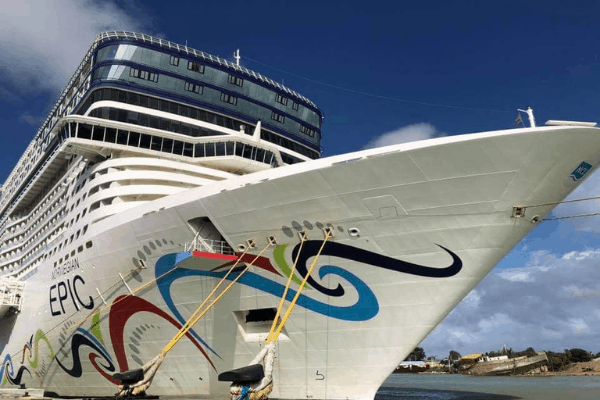 Norwegian's freestyle cruising dress code is "cruise casual". When NCL established freestyle cruising, the idea was to break away from some of the more confining traditions of cruising. This included set dining times and strict dining room dress codes.
During the day, Norwegian Cruise Line's freestyle dress code is casual. In the evening, depending on where you dine, the dress code is casual or smart casual. There are some additional opportunities to dress up, on special theme nights as well.
What do People Wear on a Norwegian Cruise?
On a Norwegian cruise, you really will see a mix of how people dress. Some people will dress up, like going to a nice restaurant at home. Others will be more casual and stick to shorts and t-shirts.
There are dress guidelines for certain restaurants on Norwegian ships, however there are no formal nights. You can definitely dress as formally as you like, however it's rare to see gowns and tuxedos. I'd probably save the formal cruise attire for a Cunard or Princess Cruise.
If you enjoy a relaxed cruise vacation, where there are no strict dress codes and other passengers aren't concerned with what you are wearing – you'll love cruising with Norwegian!
*At the bottom of this post, I've included real Norwegian cruise passenger photos, so you can see what people really wear when cruising on NCL.
What to Wear During the Day on a Norwegian Cruise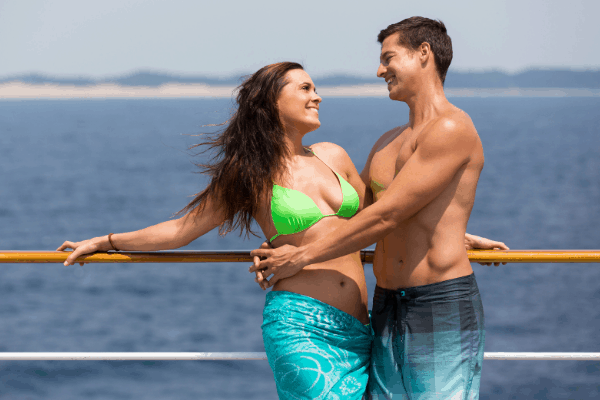 Norwegian is a fun, casual cruise ship environment, especially during the day. If you're on a Caribbean cruise, or any warm weather destination, make sure to pack your sundresses, shorts, t-shirts, tank tops, a bathing suit and cover up, and flip flops or sandals.
When you head indoors, even to eat at the buffet, you'll need to put on a cover up over your bathing suit, as well as footwear.
Needless to say, be prepared to dress for the weather. If you're on a cool weather cruise, like Alaska, dress comfortably, casually and warm. Jeans and a sweater or a hoodie and track pants are just fine.
Tip: Always pack comfortable running shoes or sneakers and socks for adults and kids. Many of the activities on Norwegian cruise ships will require proper footwear (racing cars, ropes course, etc.)
Dinner Attire on a Norwegian Cruise
If you are planning to have dinner in the main dining room or one of their "fancier" specialty restaurants, Norwegian's evening dress code is smart casual. This includes popular favorites like Le Bistro (french cuisine) and Teppenyaki (Japanese fare).
Smart Casual Dress Code – Formal dining room & upscale restaurants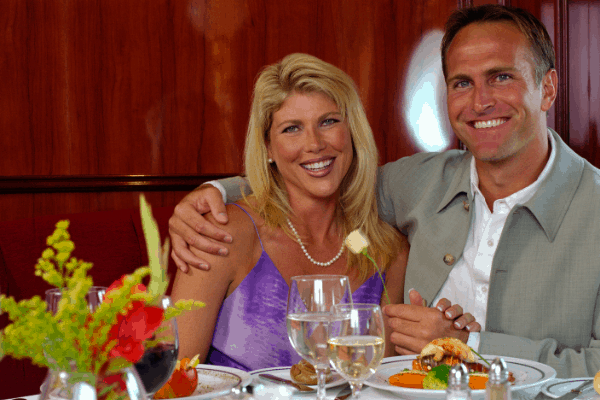 For women, smart casual includes dresses, skirts and tops, capri pants and jeans. Ladies, don't forget to pack a light shawl or sweater, as the ship's air conditioning may feel cool in the evening.
For men, jeans or khakis with a polo style or short sleeve dress shirt are perfect, along with closed toe shoes (no sandals or flip flops). Children 12 and under can wear nice shorts in all restaurants.
Tip: Make sure to reserve your favorite specialty restaurants early as they do fill up.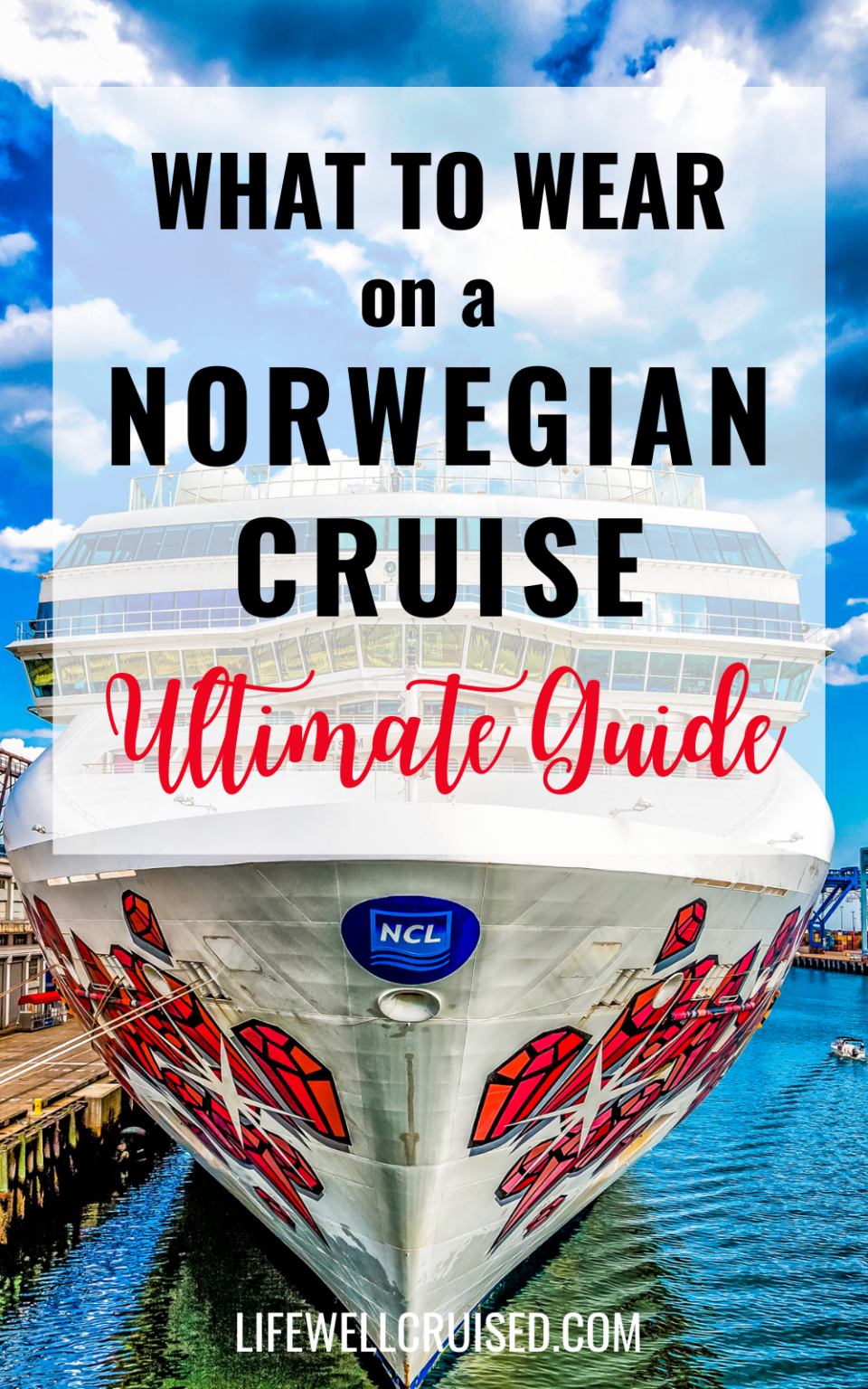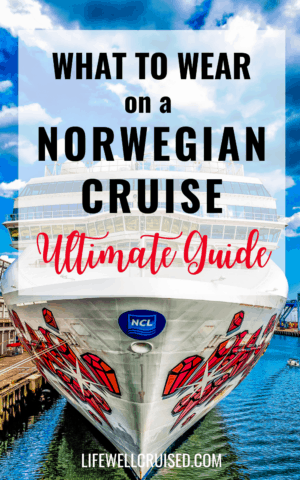 Casual Dress Code – Buffet and casual restaurants
Casual dress is appropriate for the buffet, casual restaurants and most areas on Norwegian cruise ships.
For women, this includes casual dresses and skirts, shorts and t-shirts, capri pants and jeans. For men, casual pants, jeans, shorts and t-shirts or polo style shirts are perfect. Do remember to bring a cover up for swimwear if heading to the buffet or outdoor restaurant, as well as shoes (sandals and flip flops are fine).
Norwegian cruise ships have many casual restaurants to choose from, beyond your typical cruise ship buffet. You'll find American style food and more.
Tip: Make sure to try the delicious pub food food and snacks at NCL's 24 hour O'Sheehan's Neighborhood Pub. Available on more than half their ships, this casual resto has great food – but you must try their wings!! So good.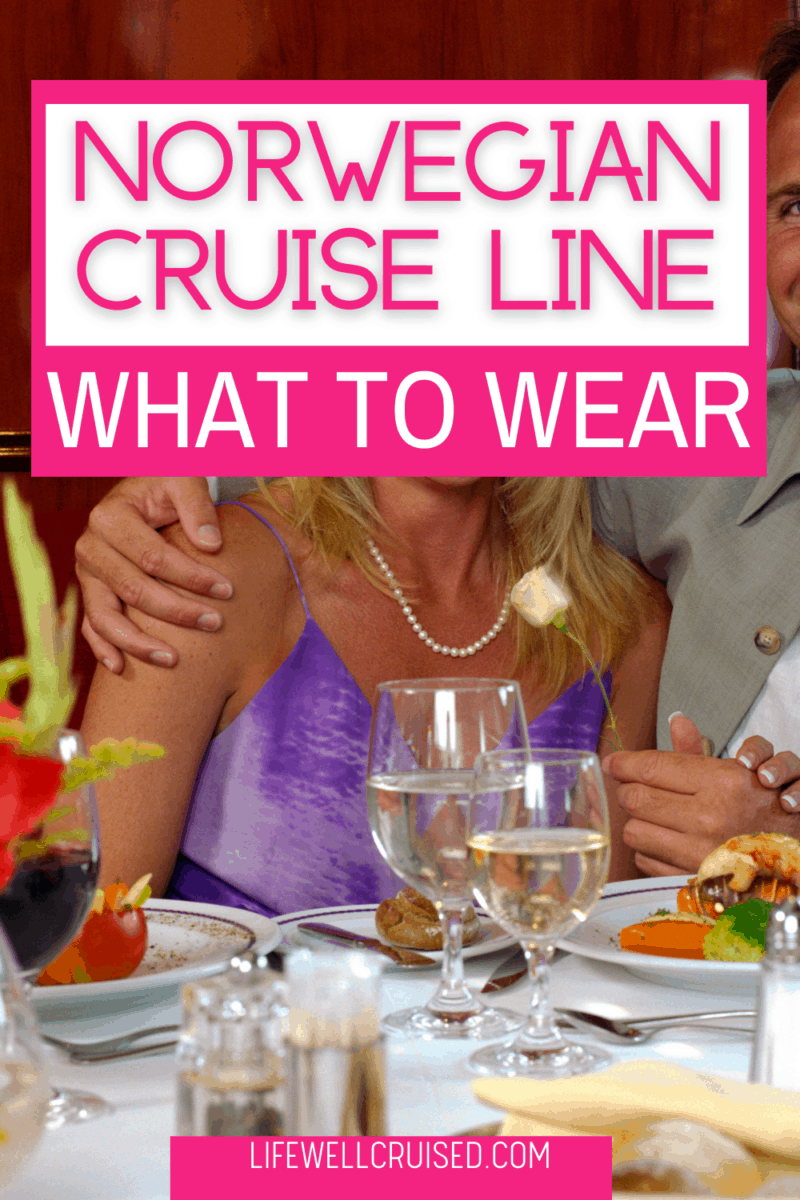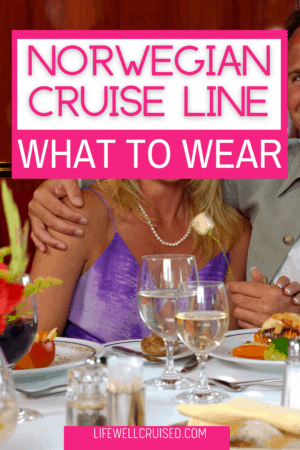 Outfits to Bring for Theme Parties
You might be wondering if you can dress up on a Norwegian cruise. You sure can!
On most Norwegian cruises, you'll have "Norwegian Night Out", which is Norwegian's take on a cruise formal night. While gowns and tuxedo's would be a rare sight on a Freestyle cruise, getting dressed up in your best party clothes or dinner outfit is not.
Norwegian Night Out is an opportunity to get a bit glammed up for the evening. It can be a great time to reserve at one of the specialty restaurants and even have a professional photo taken by the ship's photographers.
Another fun night is the White Hot Party. Dress in white and be prepared to "glow" as you dance the night away under the stars.
What to Wear on Cruise Shore Excursions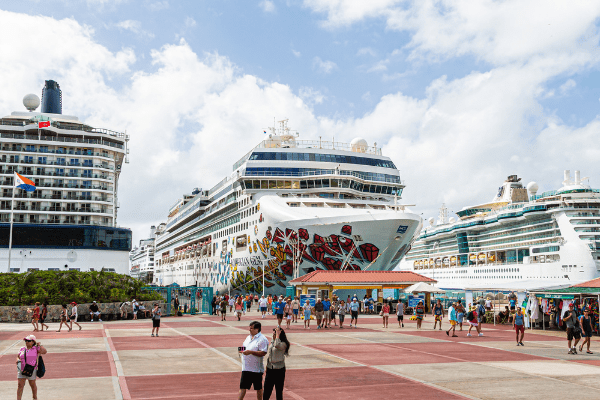 If you're heading to the beach or going on a snorkeling excursion, it's a good idea to wear a bathing suit under a cover up, casual sundress or a tank top and shorts. Don't forget your flip flops or water shoes (for rocky beaches).
If you're sightseeing or shopping, ladies may want to wear a sundress, t-shirt and shorts, or jeans and a cute top. Don't forget to wear comfortable sneakers or sandals. Always pack a light scarf, shawl or cardigan in case you encounter air conditioning or go into a religious building (church or synagogue) and need to cover your shoulders.
Men should pack shorts and a short sleeve shirt or polo. Remember comfortable shoes and socks if you're walking for more than a few minutes.
Don't forget to pack a cruise shore excursion bag, packed with essentials for the day.
Read more: What to Pack for a Shore Excursion
What Not to Wear on a Norwegian Cruise
Norwegian Cruise Line's dress code is very casual and relaxed, however, there are some items of clothing that aren't allowed in certain venues.
Swimwear, baseball caps, tank tops for men, and ripped or very worn jeans are not appropriate for the main dining rooms and specialty restaurants. Always wear a bathing suit cover up and footwear when indoors.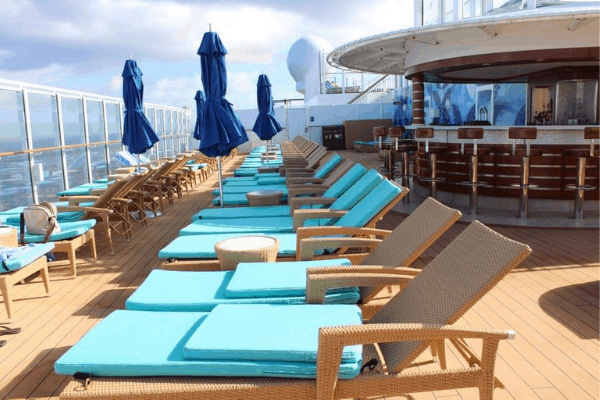 Read more: 63 Things NOT to Do on a Cruise Ship
Outfits to Pack for Your Norwegian Cruise (for ladies)
Here are some outfit suggestions for your Norwegian Cruise, for both day and evening.
Maxi Dress
I love maxi dresses that are comfortable and casual enough for day, but also versatile enough to be worn in the cruise ship's dining room in the evening.
This cute off the shoulder maxi dress is available to several colors and patterns (even floral), and has pockets! Check the thousands of reviews for details.
Recommended: Casual maxi dress with off the shoulder ruffles & pockets (see Amazon reviews & info here)
Casual dress
This cute casual summer dress is perfect cruise wear for port days and evenings on the ship. It's available in solid colors and other pretty patterns.
Recommended: Casual summer dress (see reviews & sizing VS-XLarge – Amazon link)
Romper Jumpsuit
It's a good idea to pack clothing that's less likely to wrinkle. This stylish romper is a nice stretchy material, and packs really easily for a cruise. You can also dress it up, or down. See the varieties in colors (including a very cute tie dye version) here.
Recommended: Jumpsuit romper with pockets (see details on Amazon)
Bathing suit cover up
Make sure to pack a couple bathing suit cover ups, to use when by the pool on a sea day, as well as on cruise port days. This cover up is pretty and unique. It's available in quite a few colors, so you're bound to find a style you like.
Recommended: Bathing suit cover up (see 4000+ Amazon reviews)
How do people really dress on Norwegian Cruise Line?
If you're anything like me, you like to have an idea of what people really wear on a Norwegian cruise, beyond the cruise line web site and brochure.
Thankfully, some cruisers in the Life Well Cruised Facebook Community kindly shared their photos from past Norwegian cruises. These photos show how many passengers dress when cruising with NCL. You'll see examples of cruise casual wear as well as Norwegian Night Out outfits.
Thank you to all who contributed! You look gorgeous!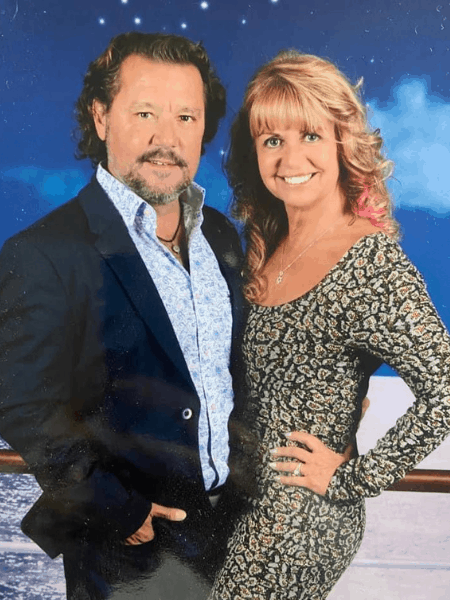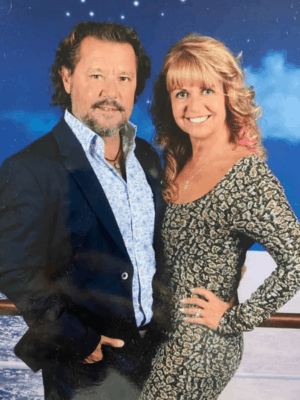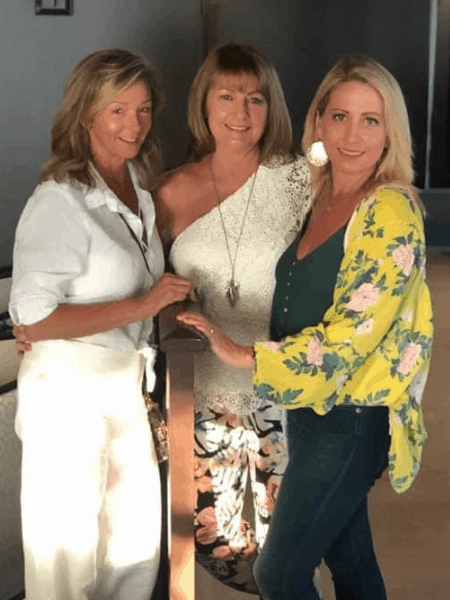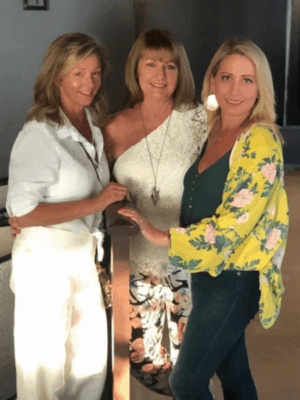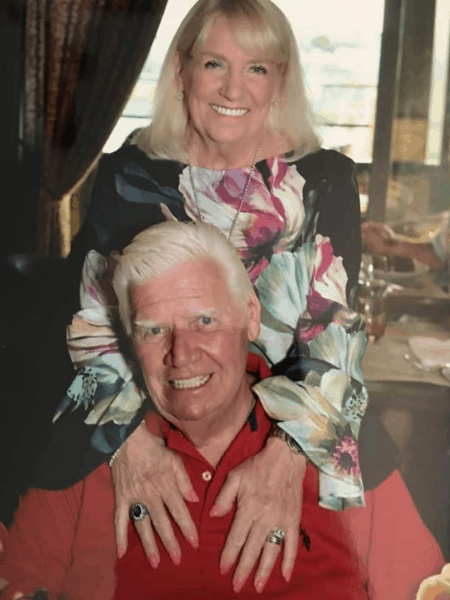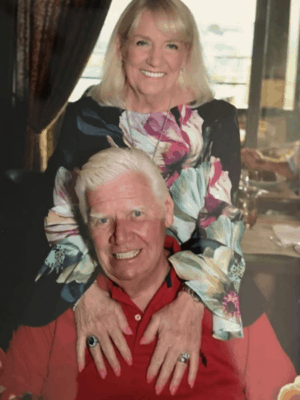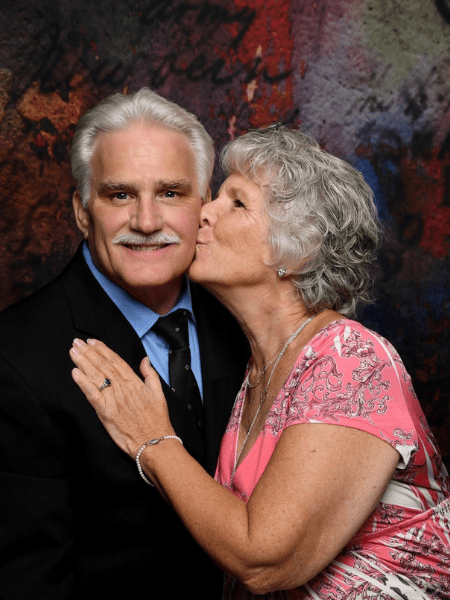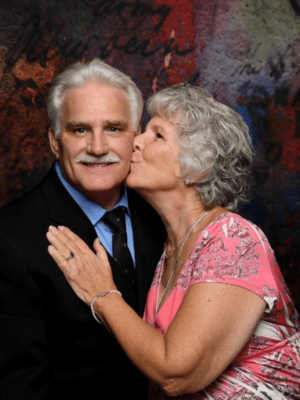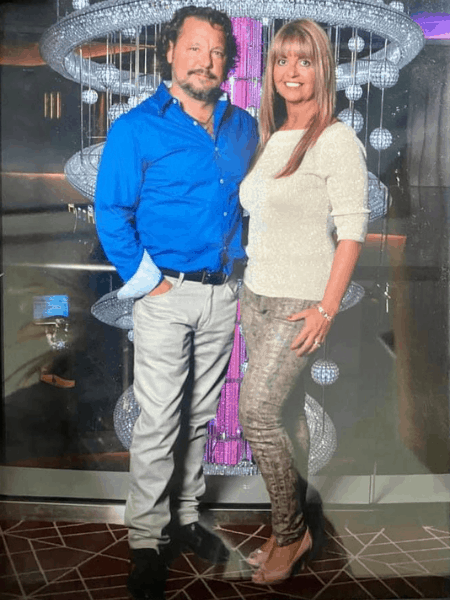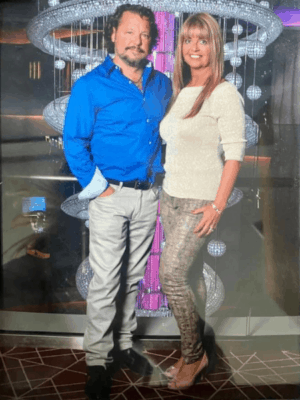 If you're going on a Norwegian Cruise, here are some articles to check out next:
Norwegian Cruise Line's Free at Sea Perks Explained
25+ Most Recommended Amazon Items to Bring on a cruise
What to Pack for a Caribbean Cruise
23 Must-haves to Pack in Your Cruise Carry-On Bag
How to Pack Light for a Cruise
Final thoughts:
Over the years, cruise line dress codes have become more relaxed. Norwegian Cruise Line, who introduced Freestyle Cruising has been a leader in this area. When cruising with Norwegian, you can feel comfortable to get as dressed up or dressed down as you like.
In this article, we've gone over Norwegian's dress code as well as what to wear during the day on the cruise ship, on port days and in the evening.
Have you cruised with Norwegian Cruise Lines or will you be? How do you like to dress when you're on a cruise? Please let me know in the comments below.
Happy cruising!
Ilana xoxo
P.S. If you found this helpful, please don't keep it to yourself ;-). Please share on Facebook or PIN to your favorite Pinterest board (share buttons at the top). Thanks so much!
Let's connect:
Follow me on Facebook at Life Well Cruised
Follow me on YouTube at Life Well Cruised
Follow me on Pinterest at Life Well Cruised
Follow me on Instagram at Life Well Cruised