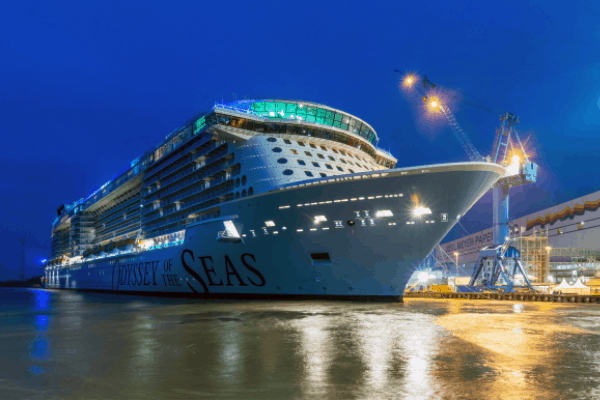 Exciting news for Israeli passengers who will be the first to set sail on the brand new Odyssey of the Seas!
In a press release March 1, Royal Caribbean announced that it will be offering 3-7 night cruises on Odyssey of the Seas from Haifa, Israel to the Greek Isles and Cyprus beginning in May. Cruises will go on sale on March 9.
In recent weeks, we've heard that Royal Caribbean planned to start up in a second country outside of the United States, following successful sailings in Singapore with Quantum of the Seas. Now, residents of Israel will have the opportunity to the first guests on the brand new ship.
The itineraries, roundtrip from Haifa, Israel, will include visits to idyllic isles and destinations in the Mediterranean, including Rhodes, Santorini, Mykonos and Athens, Greece and Limassol, Cyprus.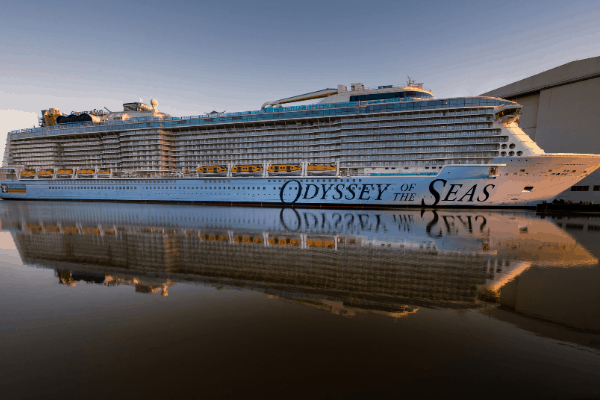 In Royal Caribbean's press release:
"We are thrilled to debut Royal Caribbean cruises from Israel with our newest and most innovative ship, Odyssey of the Seas. Israeli travelers will be looking to get away, relax with total peace of mind, and enjoy the travel experiences they are missing dearly; and that is what we do best," said Michael Bayley, president and CEO, Royal Caribbean International.
"Sailing from Israel is an opportunity we have had our sights on for quite some time. We greatly appreciate the government of Israel for their collaboration and confidence in us to deliver memorable cruise experiences to their residents, and look forward to delivering on that promise aboard our newest ship – the first 'Green Island' at sea."
Will Vaccines be Mandatory on Odyssey of the Seas Cruises from Israel?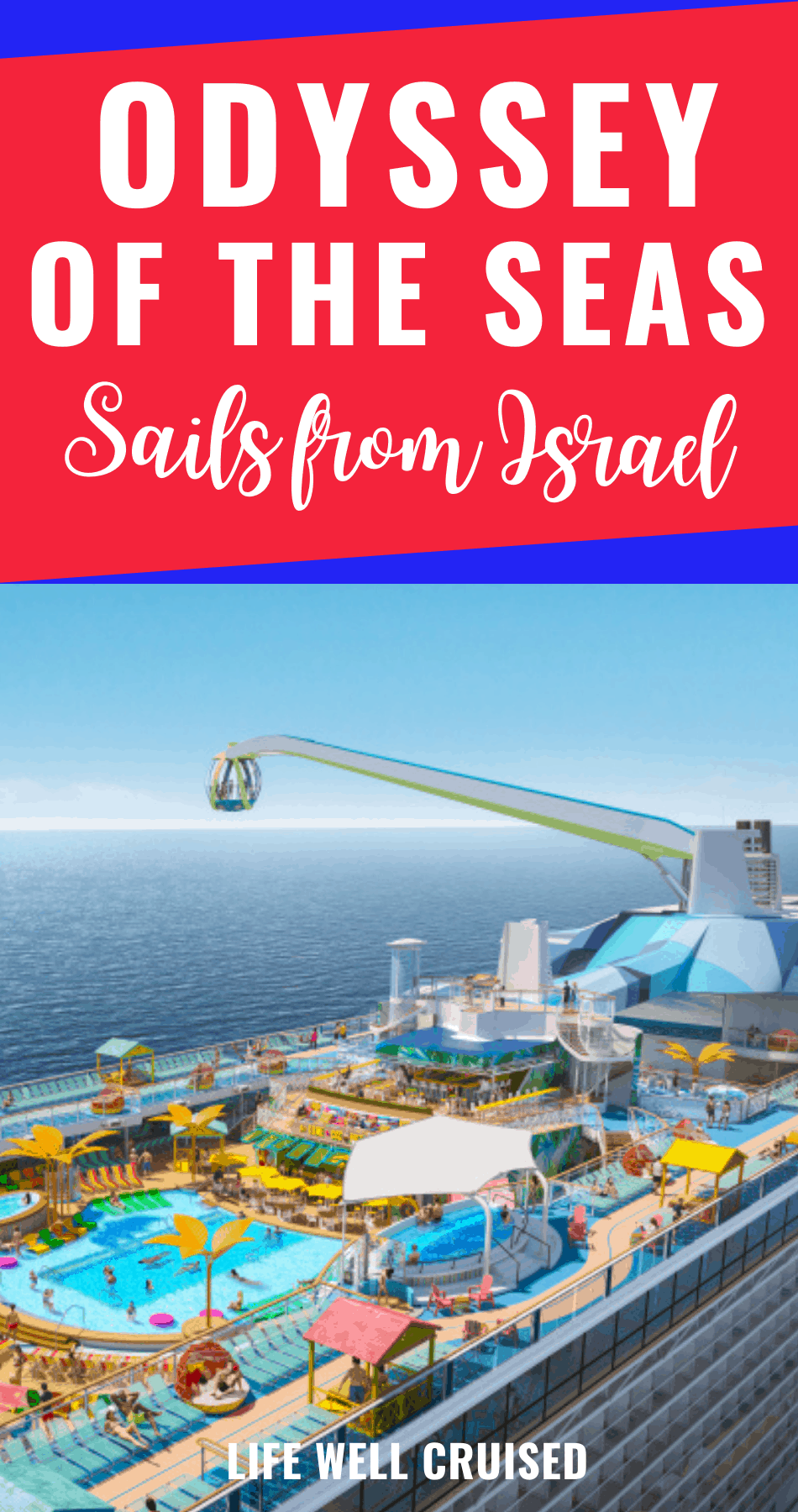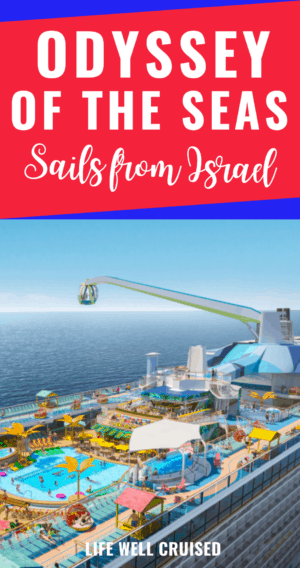 While details on the additional health and safety measures to be implemented by Israel and Royal Caribbean will be announced at a later date, crew and guests above the age of 16 will need to be vaccinated. This decision was taken in conjunction with Israel's health and tourism authorities.
Israel has had a very ambitious vaccination program, where more than 90% of residents over 60 years of age have received both shots of the vaccine so far.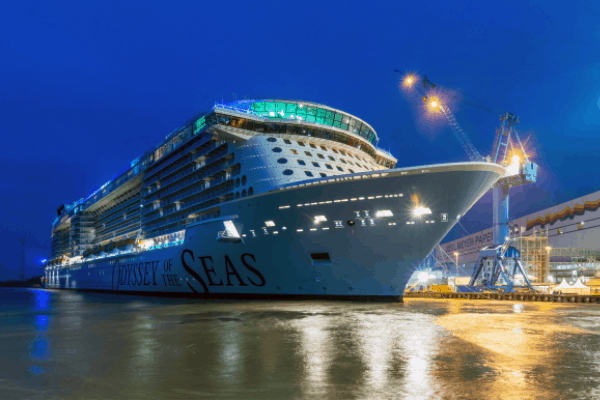 From Royal Caribbean's press release:
The Greek Minister of Tourism, Mr. Haris Theoharis, supports all the efforts for the resumption of cruising in Greece and the surrounding area. He said, "We are very happy with today's announcement as our recent travel agreement with Israel is already bringing results, and more people will have the opportunity to have unique experiences in our beautiful destinations and islands."
Savvas Perdios, the Deputy Minister of Tourism for Cyprus commented, "It is an honor to be featured in Royal Caribbean's itinerary this summer, and we are delighted to welcome their newest ship to our island. Cyprus supports the cruise industry and is pleased to help the industry on its road to recovery. We are certain that guests will have a great time, both on board the ship and when visiting Cyprus, one of the most beautiful islands in the Mediterranean."
"Thanks to the millions of vaccines we have brought, I am proud that Israel will be the first country in the world to launch Royal Caribbean's new flagship. Royal Caribbean's decision to come to Israel is a significant expression of confidence in our policy. This is an important economic, touristic moment for the State of Israel," said Israeli Prime Minister Benjamin Netanyahu. "Israel is a global model of success. We will continue our program – the 'green passport' – so that we can get out of the COVID-19 virus in peace. Just as we made Israel the world champion in vaccines, we will make it the world champion in economics and tourism in the post-Corona era."
About Odyssey of the Seas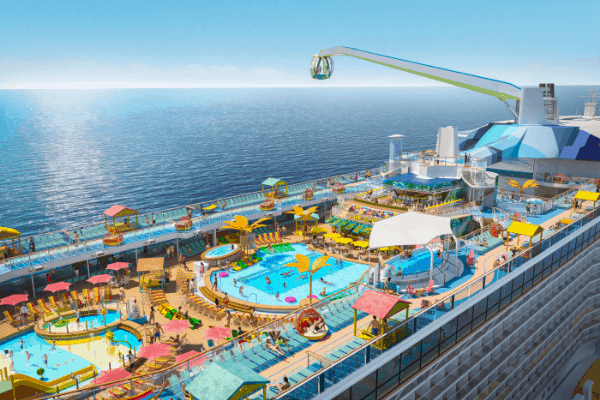 Royal Caribbean's Odyssey of the Seas is a Quantum Ultra Class ship, with an action-packed top deck and a mix of record-holding hits and groundbreaking firsts.
No doubt, this will be a welcome ship to the people of Israel. Odyssey of the Seas features the Seaplex, a Playmakers Sports Bar & Arcade, a reimagined Adventure Ocean kids program, the Social180 teen lounge. It also features an awesome pool deck with two open-air, resort-style pools and four whirlpools with shady casitas and hammocks. There will also be guest favorites, the Flowrider surf simulator, North Star observation capsule and RipCord by Ifly.
Dining venues include Teppanyaki, serving East Asian flavors in a traditional Japanese style; and the cruise line's first, Giovanni's Italian Kitchen & Wine Bar, which offers rustic Italian dishes with a contemporary flair.
Recap: Royal Caribbean's New Odyssey of the Seas Will Homeport in Israel
Very exciting news for both Royal Caribbean and the people of Israel. It seems that we are finally seeing some light at the end of this tunnel. Nearly one year from the cruise shutdown, Royal Caribbean has announced that the new Odyssey of the Seas will set sail from Israel with crew and passengers over 16 that are vaccinated.
Could this be an indication of the direction Royal Caribbean will take in their plan to resume from the United States once they have the approval from the CDC? Please let me know your thoughts in the comments below.
Happy cruising!
Ilana xoxo
Popular posts for cruise planning:
What to Pack for a Caribbean Cruise
23 Embarkation Day Must-Haves (cruise carry on packing list)
25 Best Gifts for Women Who love to Travel
25+ Most Popular Amazon Cruise Essentials
20 Cruise Packing Tips all Cruisers Need
P.S. If you found this helpful, please don't keep it to yourself ;-). Please share on Facebook or PIN to your favorite Pinterest board (share buttons at the top). Thanks so much!
Let's connect:
Follow me on Facebook at Life Well Cruised
Follow me on YouTube at Life Well Cruised
Follow me on Pinterest at Life Well Cruised
Follow me on Instagram at Life Well Cruised