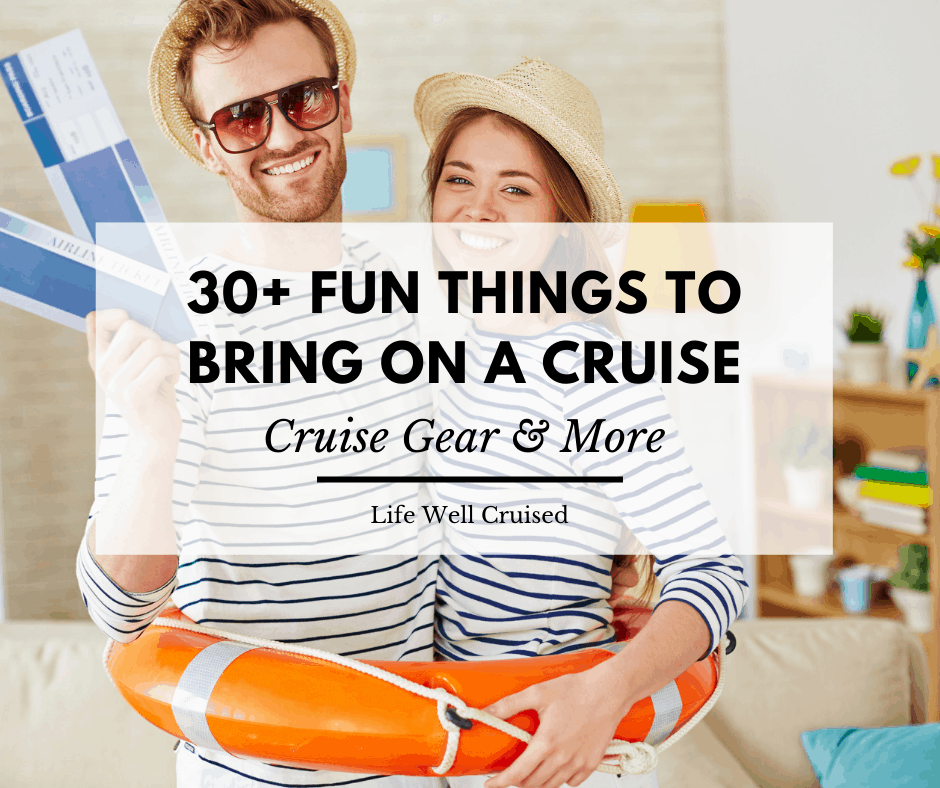 Cruising is the ultimate fun and relaxing vacation. In keeping with a "fun" theme, this packing list is all about cool cruise gear and other fun things to bring on a cruise.
If you're on a cruise with family and friends, many of these things will help to make your cruise more memorable! Whether it's cute towel clips, cruise cabin door decorations, or cruise t-shirts, these items will be useful as well as fun!
Make sure to read to the bottom, as I've included some uncommon items that repeat cruisers bring and swear by!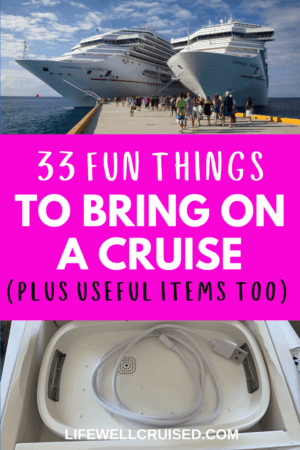 This post contains affiliate links which means if you click and buy that I may make a commission, at no cost to you. Please see my disclosure policy for details.
Life Well Cruised is a participant in the Amazon Services in the Amazon Services LLC Associates Program, an affiliate program designed to provide a means for sites to earn advertising fees by advertising and linking to Amazon.com.
Fun Items to Pack for your Cruise
1. Insulated cruise coffee mug
There is nothing I like more than items that are both fun and practical. This cruise theme insulated travel mug would also make a great gift for any cruise lover!
Recommended: "Ship-faced" insulated travel mug
2. Cruise tote bag
Bring along a beach or tote bag to carry sunscreen, water bottles and other pool and beach essentials. This cruise themed zippered tote bag will surely make you smile!
Recommended: Cruise and beach tote bag (see other styles on Amazon)
3. Cute Towel Clips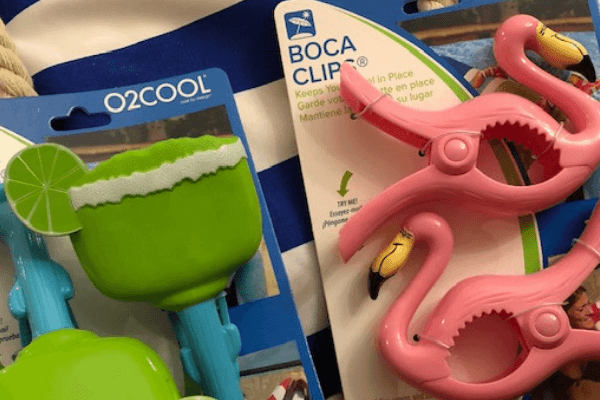 You'll feel the ocean breeze on the lido deck, and so will your towels. Towel clips are one of my favorite cruise essentials, as they are both practical and come in such fun designs!
Recommended: Towel clips – variety available (flamingos, margaritas & more)
4. Towel Bands
Tight on luggage space? Towel bandits are a perfect solution to keep your towels in place on your cruise and on beach excursions!
Recommended: Towel bandit towel bands (see color options & price on Amazon here)
5. Stainless Steele straws
In an attempt to use less plastic, many cruise lines have eliminated plastic straws on board. Stainless Steele drinking straws make a fun and useful gift for cruisers.
Recommended: Stainless Steele Reusable straws (this one has over 3000 5* reviews – Amazon)
Get The Ultimate Cruise Planner
Regular price: $27 Now just $17!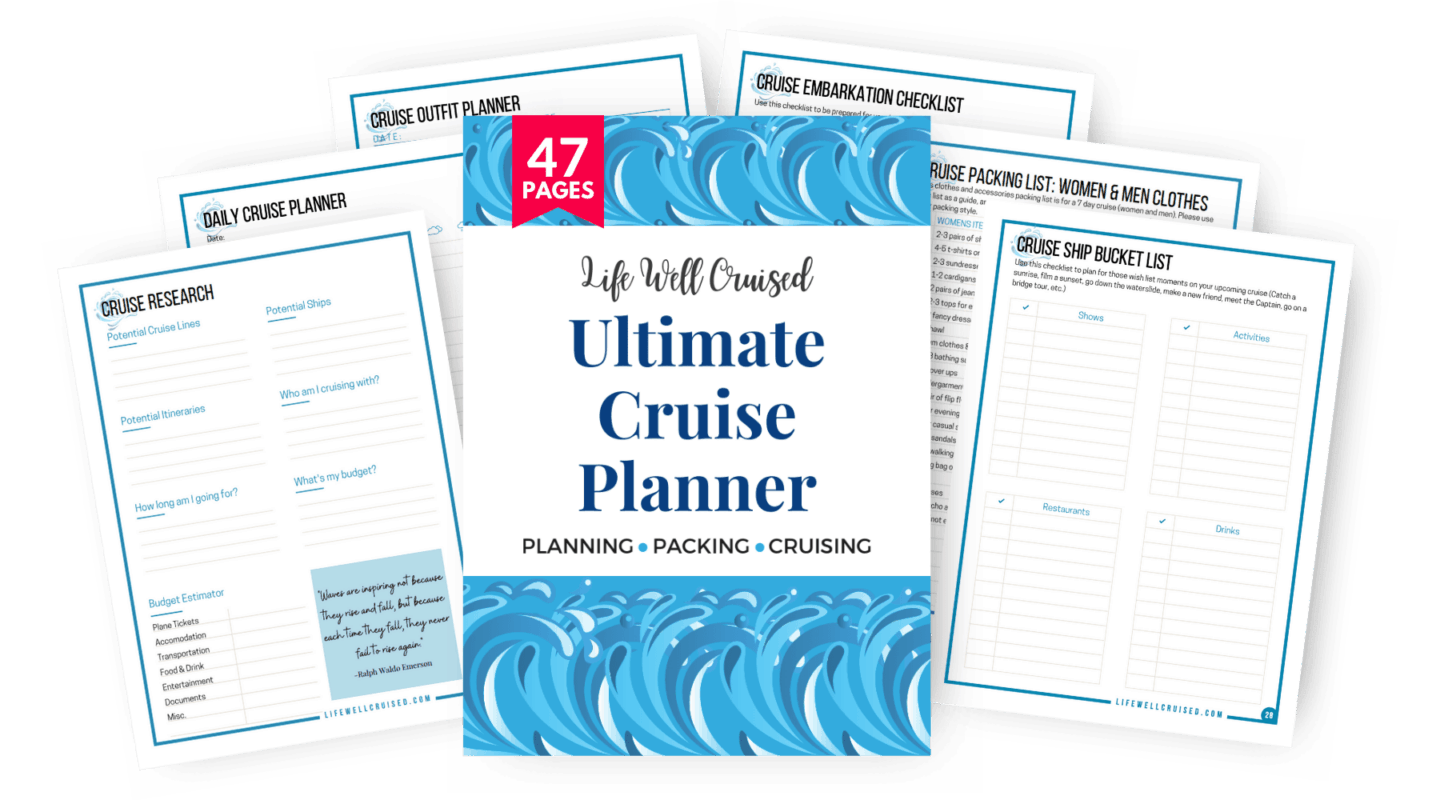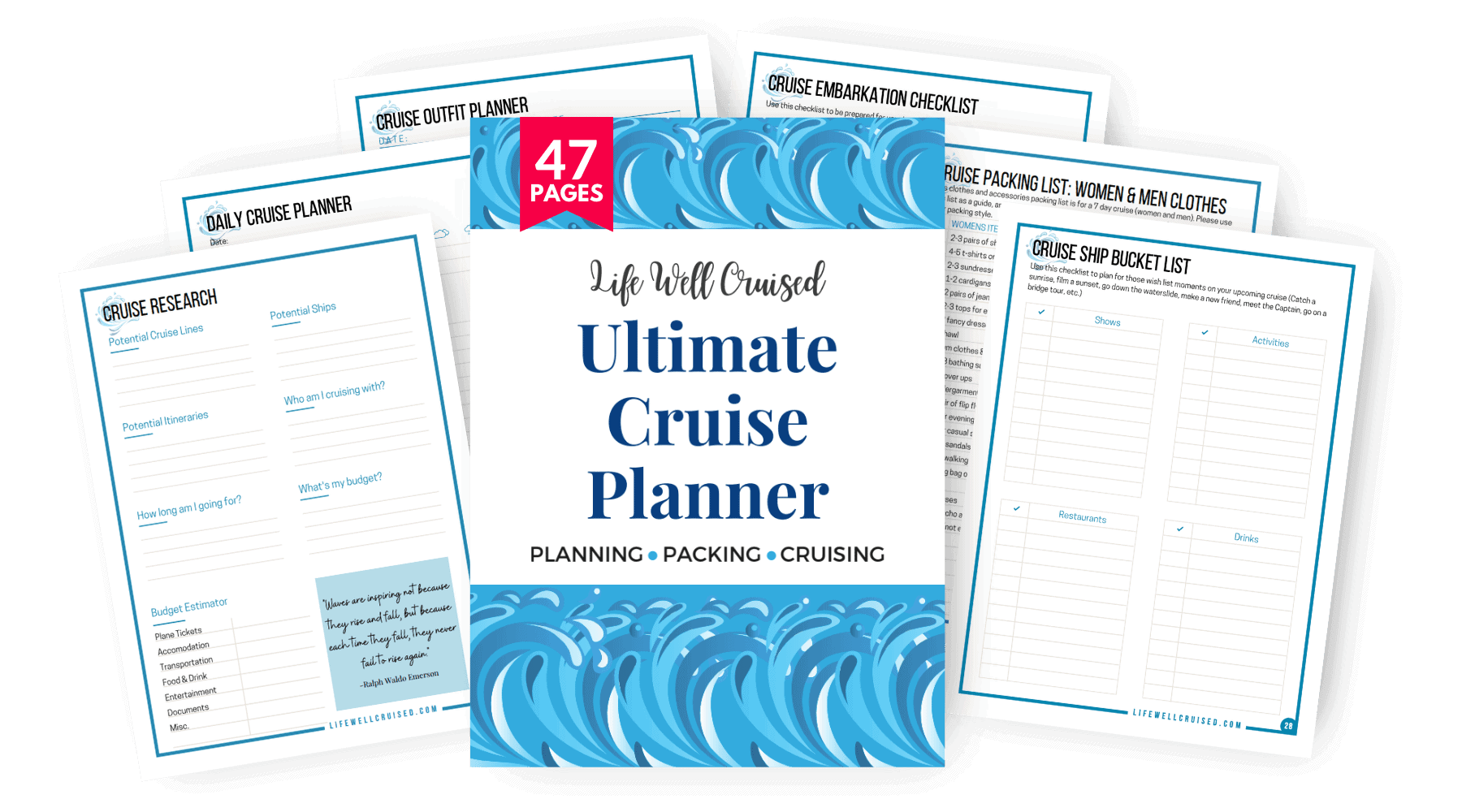 6. Cruise t-shirts
How fun is it to wear a cruise t-shirt on embarkation day? If you're cruising as a group, consider buying the same novelty cruise shirt for everyone, even in different colors.
There are a wide variety of funny cruise t-shirts that can be found.
Recommended: "I bought the drink package" t-shirt (choice of sizes and colors available – Amazon)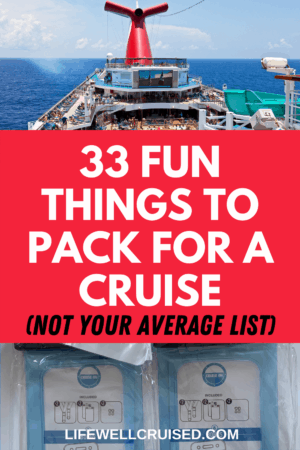 7. Cruise Caps
Matching cruise caps are the cutest thing! I can imagine how fun they would be to have on board.
Recommended: Captain and First Mate Cruise Caps
8. Cruise nail decals
The ultimate fun cruise item for cruise addicts, cruise themed decorations for finger nails! Seriously, who knew?
Recommended: Cruise finger nail polish decorations
Cruise Cabin Decorations
9. Cruise door frame decorations
Did you know that decorating your cabin or cruise cabin door is a thing? Yes, you can personalize your cabin by adding a printed cruise itinerary, photos or even a birthday or anniversary message.
This is a sticky adhesive frame, so it won't damage the cabin door or walls.
Recommended: Cruise door frame decorations
10. Cruise cabin door decoration set
This set of cruise cabin decorations is very popular and gets great reviews from cruisers.
Recommended: Nautical cruise cabin decorations
11. Porthole decoration (peel & stick)
This porthole sticker is easy to stick on and peel off, and won't damage any surfaces. Bring it in on your cruise to decorate your stateroom, or use it in your own home office or den to bring that cruise life home.
Recommended: Cruise porthole decal decoration (see 4.5* amazon reviews here)
Cool Cruise Gear, Tech & Useful Accessories
12. UV Light Cell Phone Sanitizer Box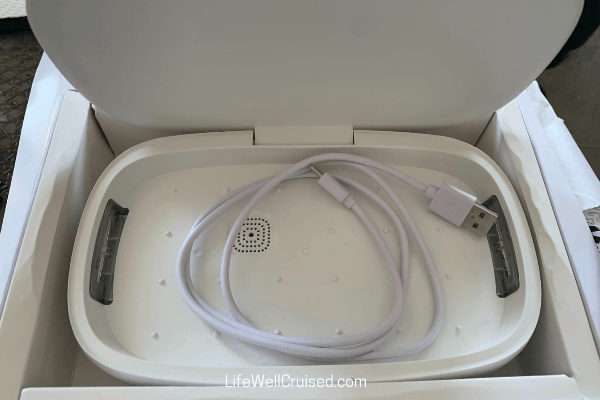 THIS is the coolest cruise and travel essential ever! While I probably would not have thought of it before, a sanitizer box that disinfects a a mobile phone with UV light in 8 minutes is very useful for any travel (even daily commutes).
Plus, this sanitizing box includes a compatible phone charger.
Recommended: UV Light sanitizer box for cell phone
13. Magnetic cabin hooks
The ultimate cruise cabin hack! Cruise cabin walls are metal, so bring along these small, heavy duty metal hooks to add more hanging storage space in your stateroom.
Recommended: 6 pack Magnetic Hooks
14. Waterproof backpack
This waterproof backpack is compact and can go anywhere! It's great to have on an active shore excursion or even as a small embarkation day bag.
Recommended: Water resistant backpack ( see reviews and color options here)
15. Poo-Pourri (air freshesher/bathroom spray)
Poo-pourri is actually one of the most popular cruise essentials sold on Amazon. Cruise cabin bathrooms could always use a little help to stay smelling fresh, if you know what I mean.

Recommended: Poo-Pourri Before-You-Go Toilet Spray Bottle (verify Amazon price HERE)
16. Portable lock-box safe
Cruisers often wonder where they can put valuables and identification when on excursions or hanging out on the beach. This item is quickly becoming a cruise traveler's favorite!
Recommended: Portable lock box safe (check reviews on Amazon)
17. Cabin Nightlight
This portable nightlight is so practical and makes a great gift for cruisers. This is especially handy for inside cabins, which will be pitch black when the lights are off.
Recommended: Battery operated nighlight
18. Small Travel Fan
Cruise cabins can get stuffy. This small fan is battery operated, but rechargeable, and gets great reviews on Amazon.
Recommended: Portable Travel Mini Fan
19. Waterproof Dry Bag
This waterproof dry bag is perfect for active cruisers. This best-selling Amazon items comes in a several sizes and colors.
Recommended: Floating waterproof dry bag (verify price on Amazon)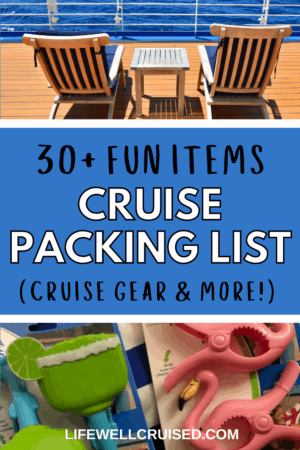 20. Cruise Approved Power Bar or Cube
This multi outlet cube is a real space saver and absolute essential for cruising and traveling. In contrast to larger power bars, this "cube" is perfect if you're trying to pack light for a cruise (as it's so small). Yet it still has 3 electric outlets and 3 USB Ports!!
Tip: Cruise lines don't allow power bars from home with extension cords, so make sure to pack one like this which is "cruise approved".
Recommended: Cruise power cube (check price here on Amazon)
21. Bluetooth Selfie Stick and Tripod
Before my family went on our last cruise, I bought this selfie stick and I love it! The fact is, it's just easier to take better photos and videos with the long reaching arm, even if you don't take selfies.
*It's also very inexpensive, but works so well you'd never know!
Recommended: Selfie Stick and Tripod with Bluetooth wireless remote
22.Portable phone charger
While a cruise power bar is important to have, a portable charger is very practical. We used this one on our last cruise to charge two phones at a time! It was awesome and long lasting!
Recommended: INIU Portable Charger – compatible with most phones (but do verify)
23. Waterproof phone case
These are so great to keep your phone dry, and keep the sand out when you're at the beach. You can even place a key card inside and use it like a mini wallet.
Recommended: Universal Waterproof Case (check for compatibility)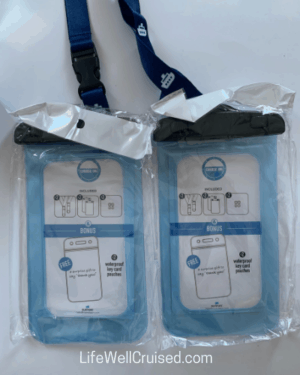 24. Cruise staff thank-you cards
Have a crew member that you want to thank for a wonderful cruise? Consider writing a little thank you note and adding a little gift or extra tip or gratuity.
Recommended: Cruise staff thank you cards
Get The Ultimate Cruise Planner
Regular price: $27 Now just $17!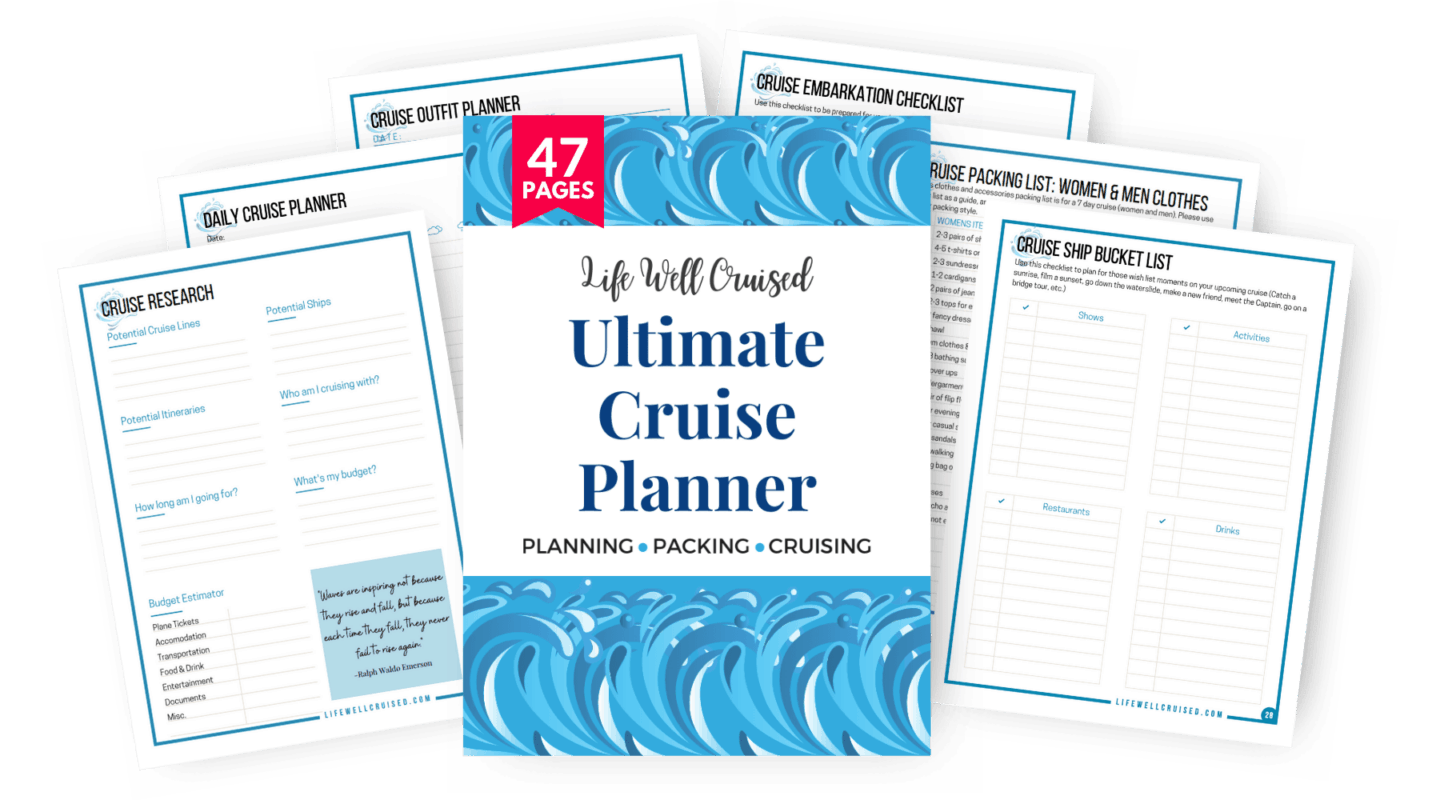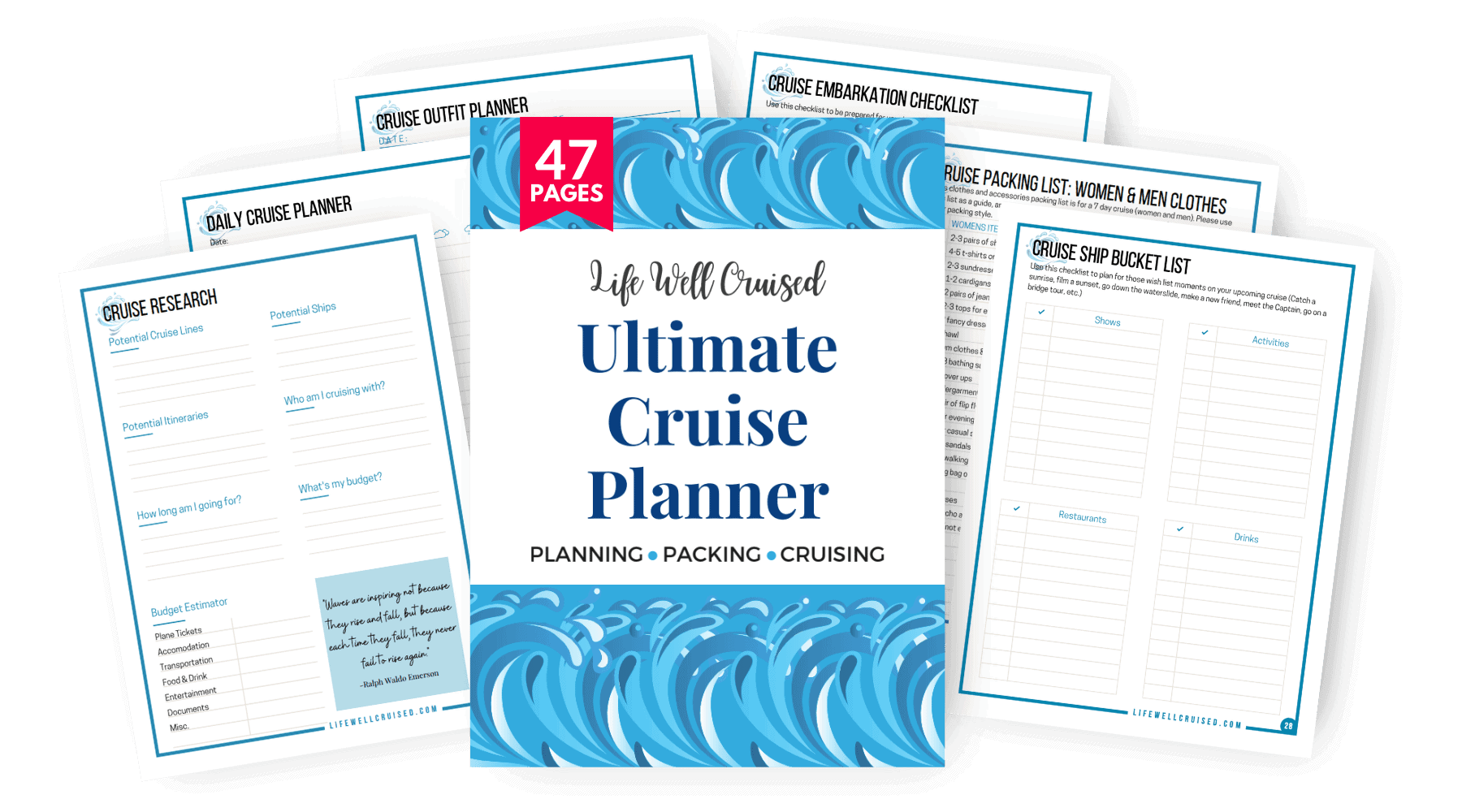 25. Mesh beach bag for sand toys
Cruising with kids? If you're bring your kids along on a cruise vacation, make sure to bring a few sand toys along for beach shore excursions. A mesh bag like this is perfect to hold those "sandy" items.
Recommended: Large mesh beach bag
Unusual things to pack for your cruise (that just make sense)
Being honest, I really struggled with how to title this section. These are the things that are rarely on cruise packing lists, but avid cruisers often recommend. You might find these items very useful on a cruise vacation!
26. Dry erase board
A dry erase board is so handy to have on a cruise to keep reminders as well as notes for your cabin mates. This practical item is one many cruisers swear by.
Recommended: Dry erase board and marker (well reviewed on Amazon)
27. Post it notes
Not only are post it notes handy for leaving a note for your cabin steward, but they are great for keeping notes in your cruise travel planner (both before and during your cruise).
Recommended: Post-it notes
28. Highlighters and pens
There will be changes to cruises in 2021 and beyond, which include using the cruise line app and a reduction of paper daily newsletters. Since I'm not sure if these daily planners are really gone forever, I will keep a highlighter on my cruise packing list.
It's perfect to highlight activities that you want to make sure to remember.
Recommended: Highlighters
29. Journal
Do you love to write and journal about your travel experiences? Imagine sitting out on your balcony with a coffee in the morning and journalling about your previous day. What a memory and keepsake of your voyage!
Recommended: Travel journal (well reviewed on Amazon)
30. Business cards
I love this uncommon cruise tip shared by many avid cruisers. Have some business cards printed with your name, email address and social handles ready to be handed out when you meet new cruise friends.
Personalized cards are item to bring on your cruise and it's really inexpensive to print enough to last for years.
Recommended: Printed business cards (see price and quantity options on Amazon)
31. Ziplock bags
Can we just say it? Ziploc bags are as handy as duct tape. They just always do the job you need them for!
I always pack some ziploc bags of different sizes to use for packing my shore excursion bag. They're also handy if you're cruising with kids. You can grab some pretzels, grapes or cookies from the buffet, and keep them in small baggies in your cabin for afternoon or late night snacks.
Recommended: Ziploc Variety pack (Amazon link)
32. Chocolates or candy for the crew
While nothing is can replace gratuities or tips on cruise, if you are looking for a gift to bring crew, consider chocolates or candies that they can enjoy while onboard.
A few years ago my son did an exchange with a student from England. When my son went over, the student asked him to bring Hershey's Kisses. It seemed they didn't have them there. I always liked these chocolates- there is something sentimental, isn't there? Since then this is often what we bring onboard.
Recommended: Chocolates – Hershey Kisses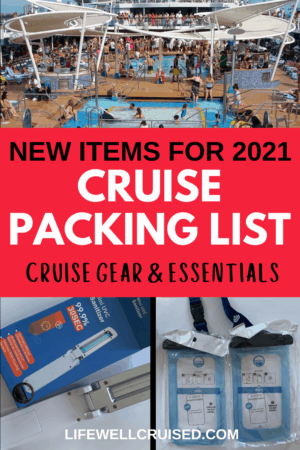 33. Power bar
Whatever you do, don't forget a cruise approved power bar! Cruise cabins just don't have enough outlets, and rarely have USB's. plugs
Recommended: Cruise approved power bar (see 3000+ 5* Amazon reviews)
*Ultimate Cruise Travel Planner*
I put together a 47 page printable cruise travel planner that has everything you need as you plan and get ready for your cruise.
If you could use cruise packing lists, to-do checklists, shore excursion forms and more, you'll love the Life Well Cruised Ultimate Cruise Planner.
Plus, for a limited time, it's $10 off. Hope you enjoy!
See details here: Ultimate Cruise Planner -What's Included
Get The Ultimate Cruise Planner
Regular price: $27 Now just $17!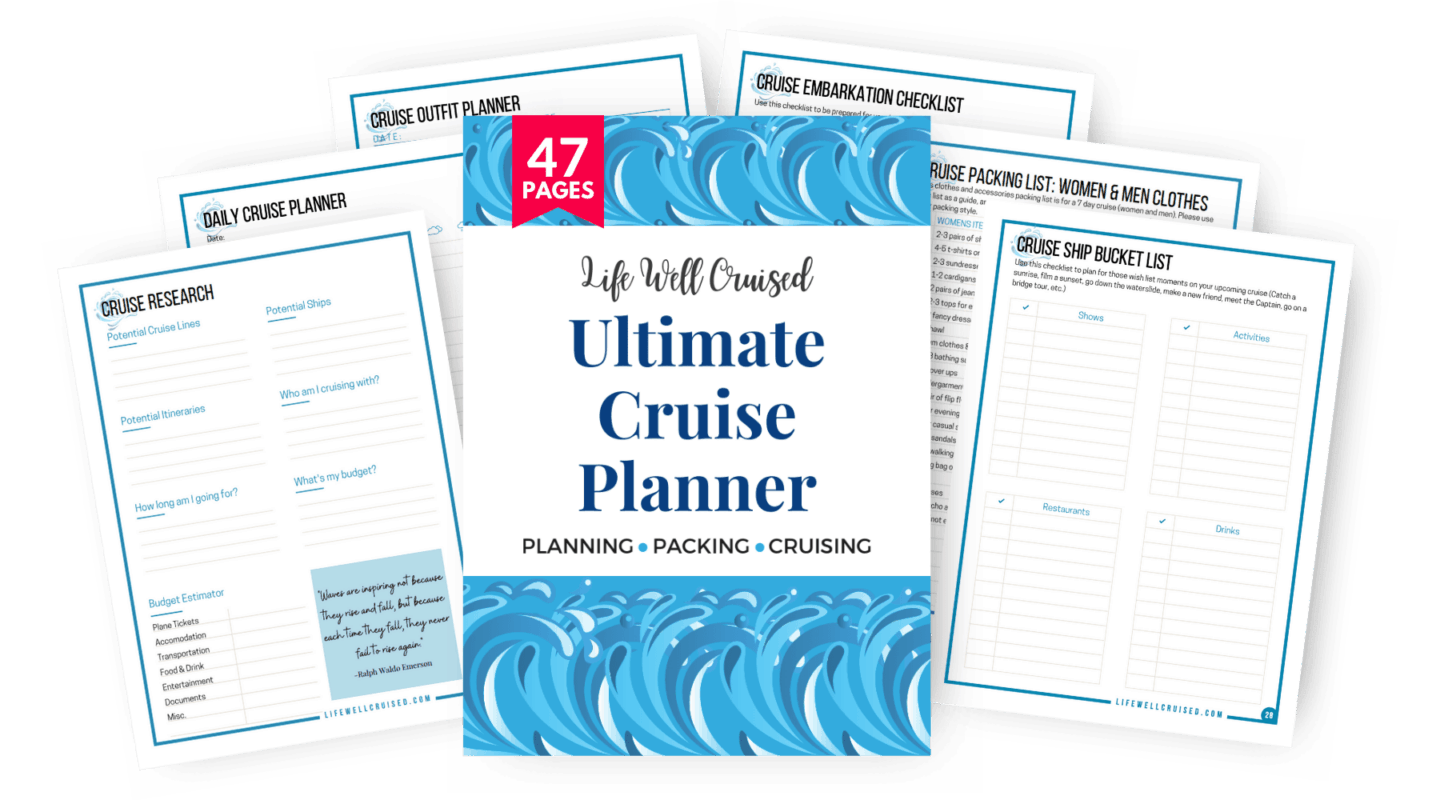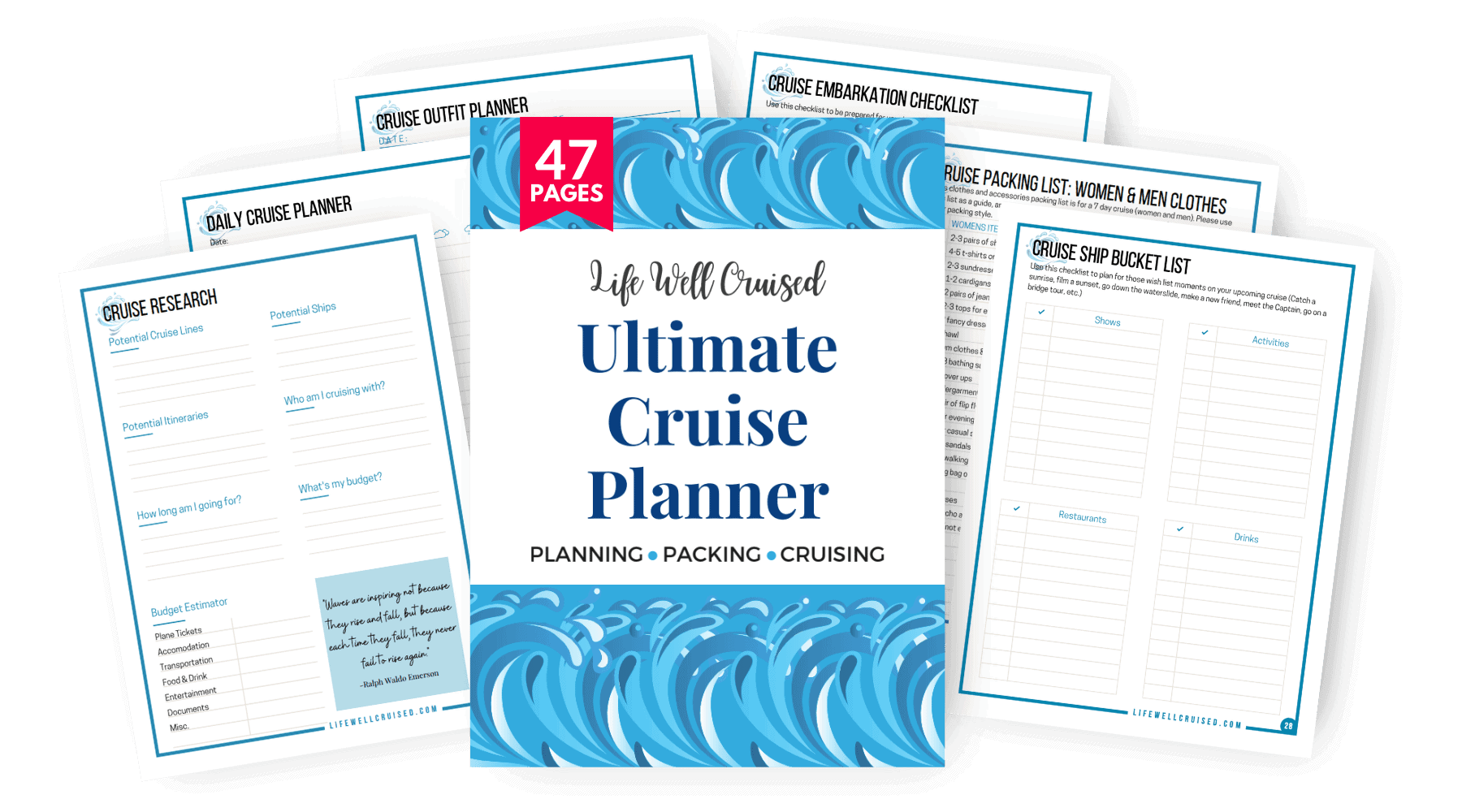 Recap: Fun Things to Bring on a Cruise
In this post we went over more than 30 fun and useful items to bring on your cruise. From cruise cabin decorations, fun cruise novelty items, to cool tech items – I hope that you found this "not your average cruise packing list" helpful!
Looking for more cruise packing lists?
Check out our other related cruise packing posts:
What to Pack for a Caribbean Cruise
23 Embarkation Day Must-Haves (cruise carry on packing list)
25 Best Gifts for Women Who love to Travel
25+ Most Popular Amazon Cruise Essentials
20 Cruise Packing Tips all Cruisers Need
Do you have any other fun and/or practical items that you recommend bringing for a cruise? Please let me know in the comments below.
Happy cruising!
Ilana xoxo
P.S. If you found this helpful, please don't keep it to yourself ;-). Please share on Facebook or PIN to your favorite Pinterest board (share buttons at the top). Thanks so much!
Let's connect:
Follow me on Facebook at Life Well Cruised
Follow me on YouTube at Life Well Cruised
Follow me on Pinterest at Life Well Cruised
Follow me on Instagram at Life Well Cruised