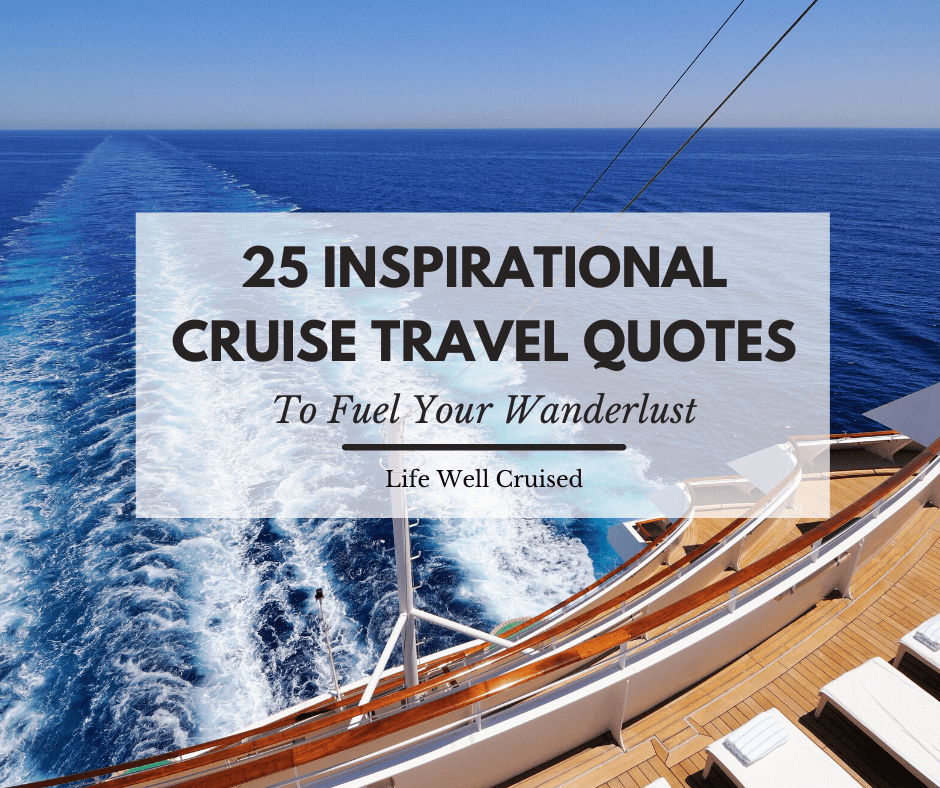 25 Cruising Quotes About The Ocean and Travel
Cruising is a special kind of travel. It is the combination of cruise ship life, the sea and amazing travel experiences that keep us coming back for more. These cruise travel quotes are meant to inspire, to reminisce, and to remind us of how wonderful it is to cruise and see the world.
These cruise quotes and sayings also make amazing Instagram cruise captions!
Best Inspirational Cruise Travel Quotes with Inspirational Photos
Here are 25 of the very best quotes about cruising, the ocean and travel adventures. These cruising quotes have been spoken and written by authors, artists, sailors and those in different walks of life.
Some of these travel quotes may be familiar, however I included some lesser known, but amazing quotes that I think you'll enjoy. There's a mix of both long and short travel quotes, which would make perfect travel captions for Instagram and Facebook.
I hope that each cruise travel quote has an impact in some way, and is inspiring to you.
If you enjoy these cruise travel quotes and images, please save your favorites and PIN directly to your Pinterest board. As well, please let me know your favorite cruising quote in the comments below.
1. "To move, to breathe, to fly, to float. To roam the roads of lands remote, to travel is to live."
– Hans Christian Anderson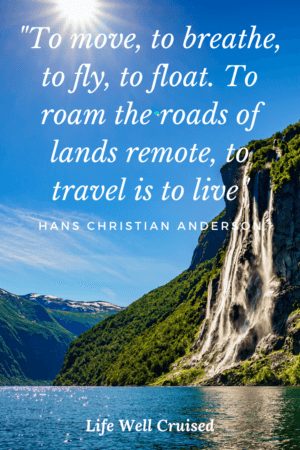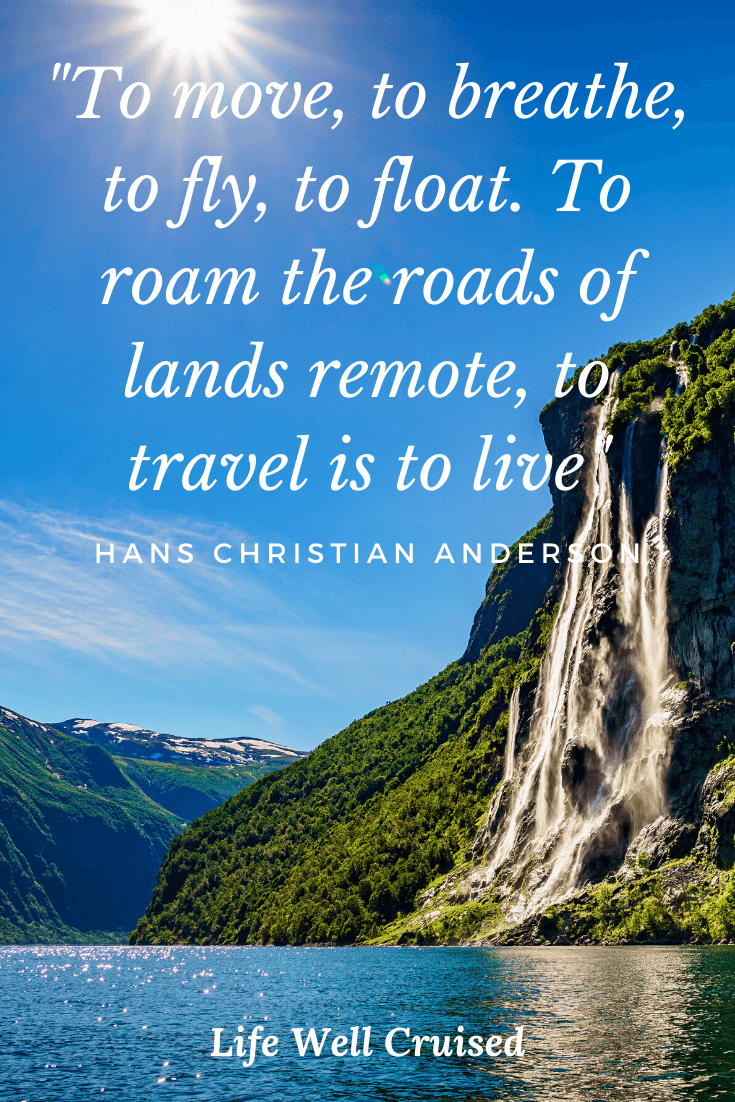 2. "The cure for anything is saltwater – sweat, tears, or the sea."
– Isak Dinesen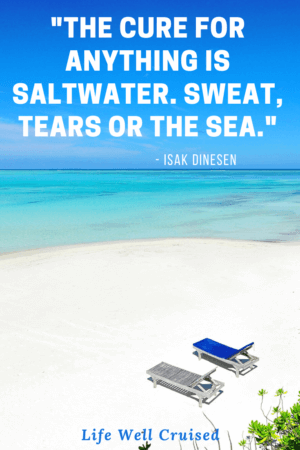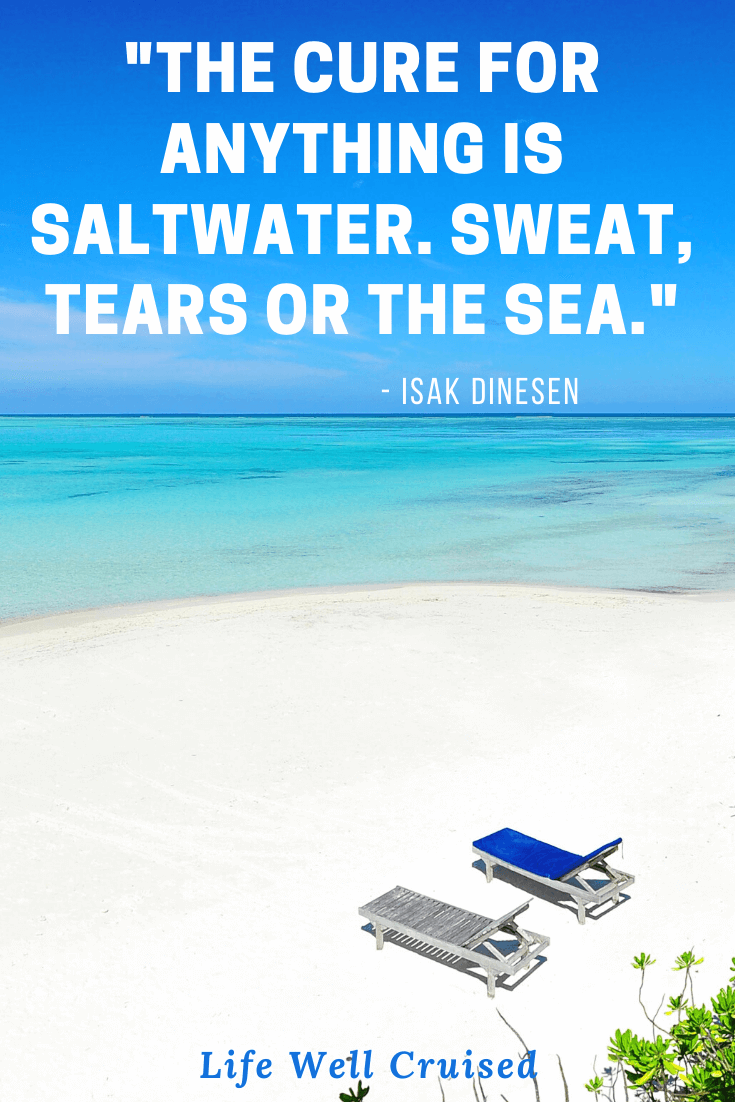 3. "It is not that life ashore is distasteful to me. But life at sea is better."
— Sir Francis Drake, Sea Captain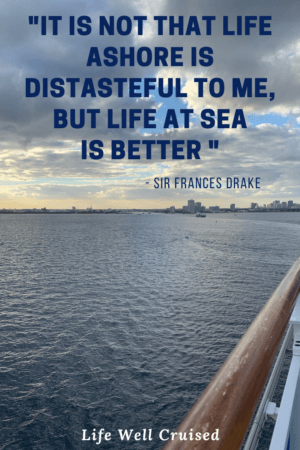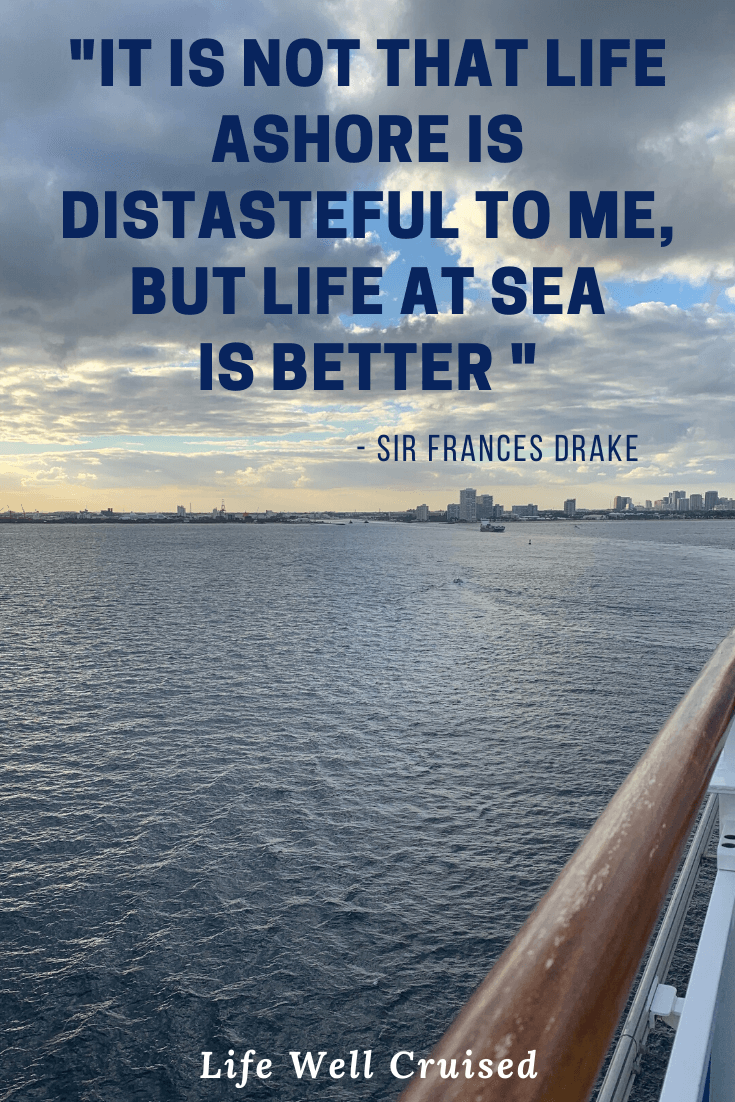 4. "Some people get lost for so long, that they forgor what it was like to be themselves. Find yourself again."
– Anonymous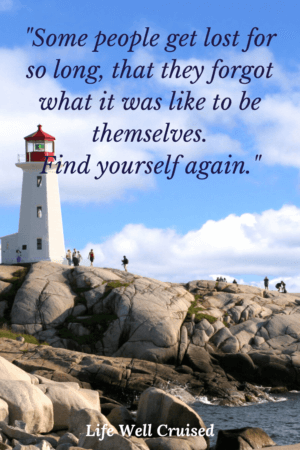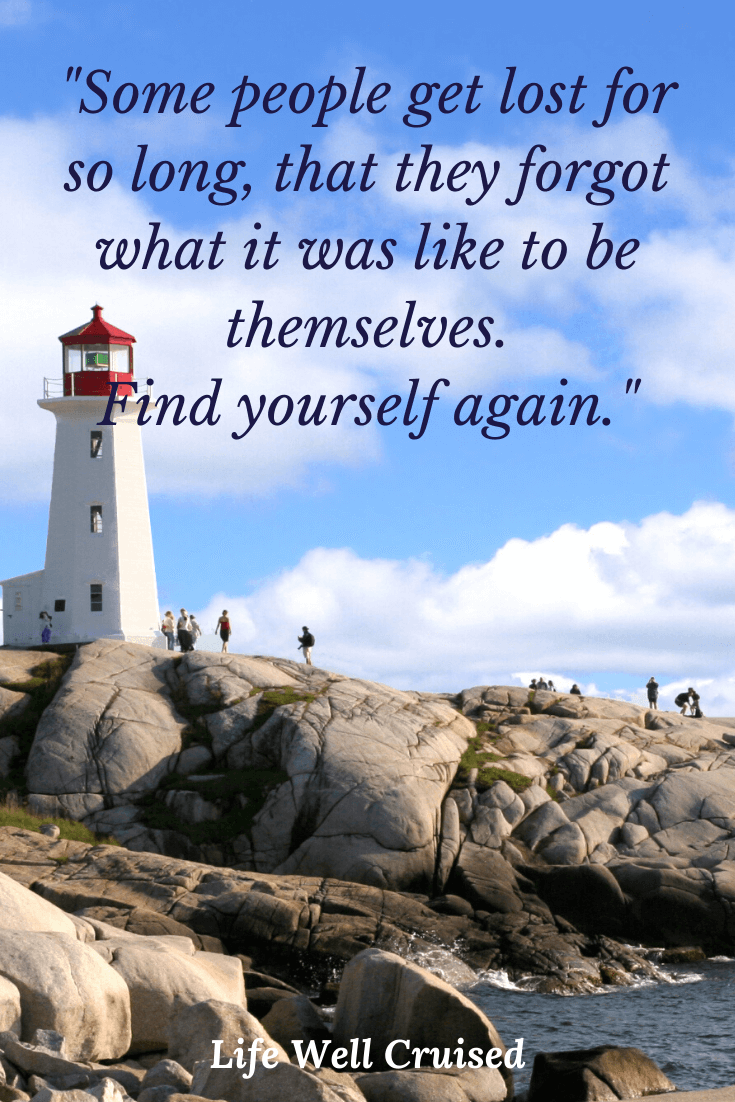 5. "The real voyage of discovery consists not in seeing new landscapes, but in having new eyes."
-Marcel Proust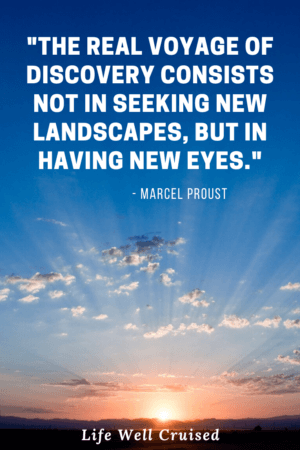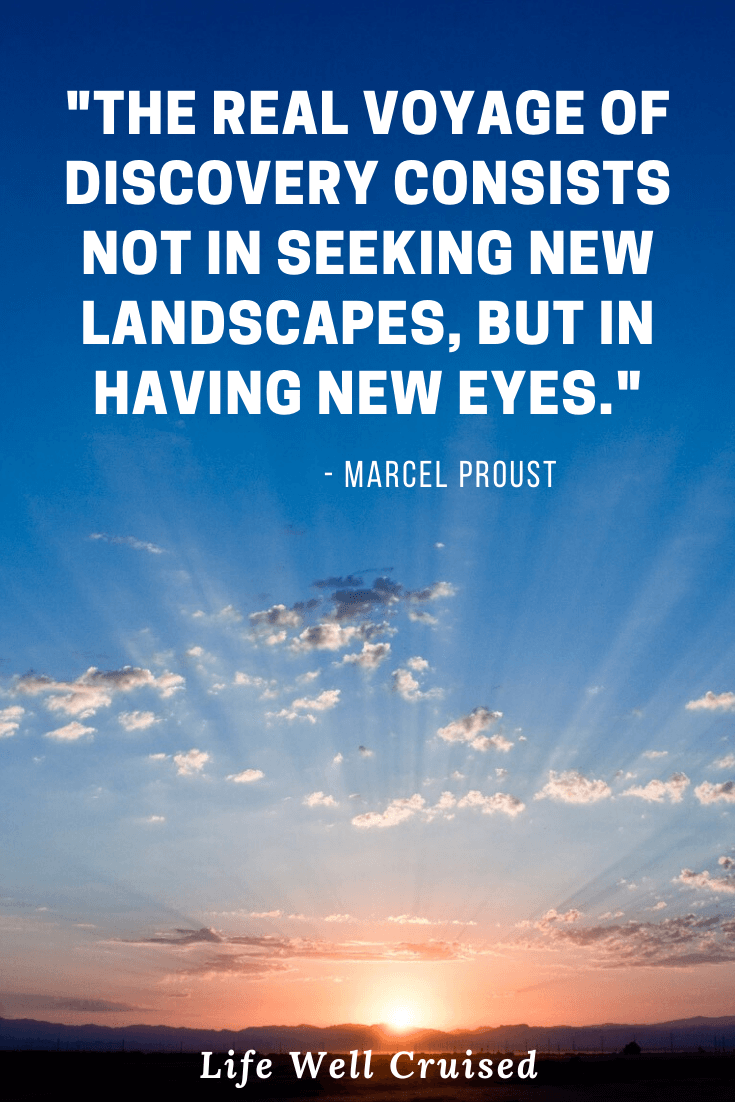 6. "Why do we love the sea? It is because it has some potent power to make us think things we like to think."
Robert Henri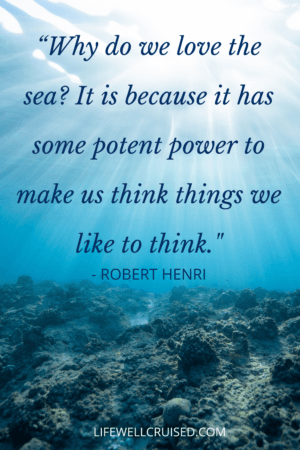 7. "Life is either a daring adventure or nothing at all."
– Helen Keller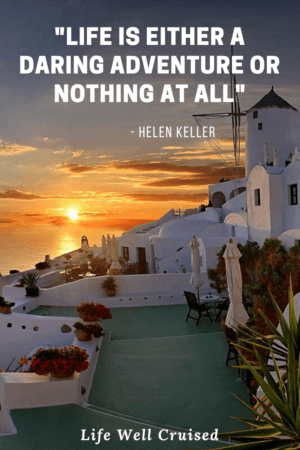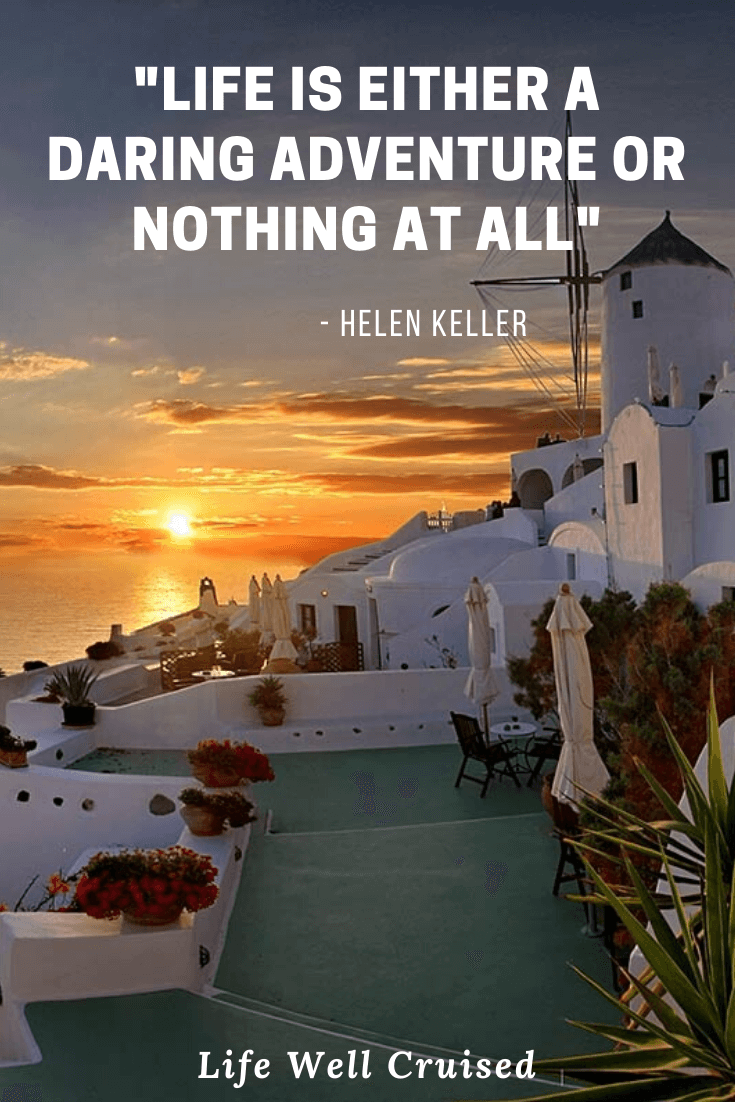 8. "May your adventures bring you closer together, even as they take you far away from home."
-Trenton Lee Stewart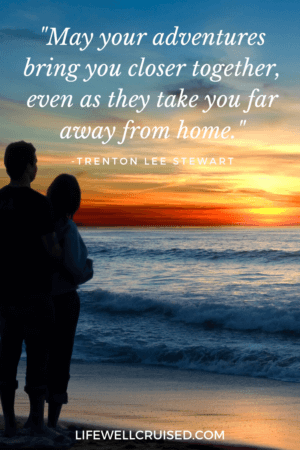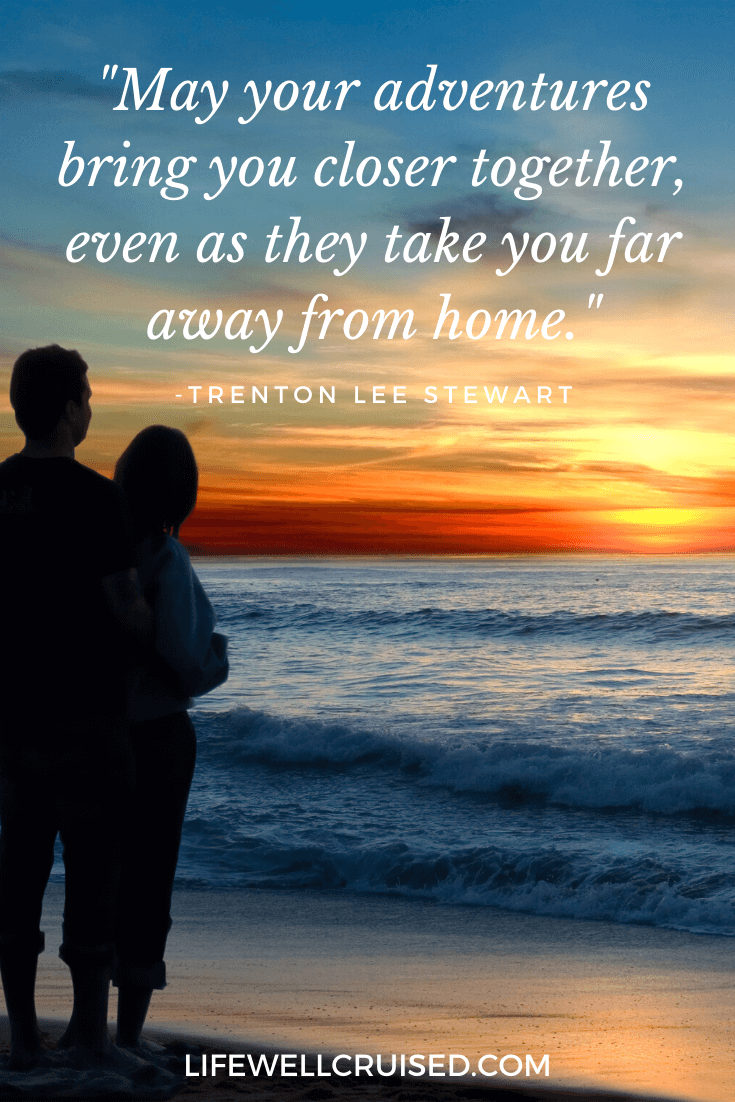 9. "Once the travel bug bites there is no known antitode, and I know that I shall be happily infected until the end of my life."
– Michael Palin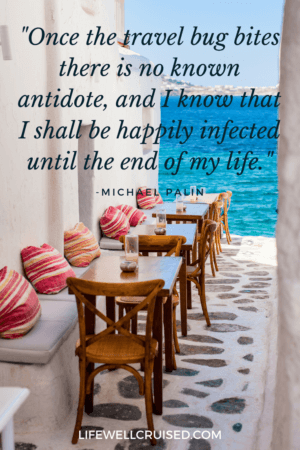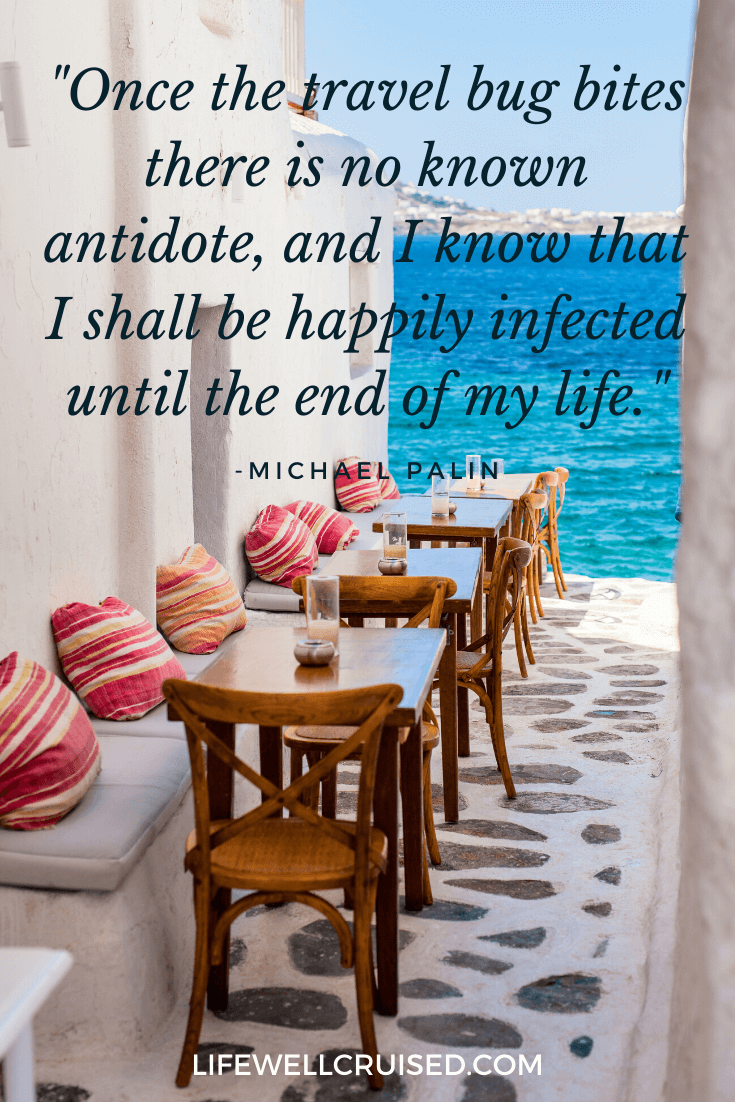 10. Travel is fatal to prejudice, bigotry, and narrow-mindedness.
– Mark Twain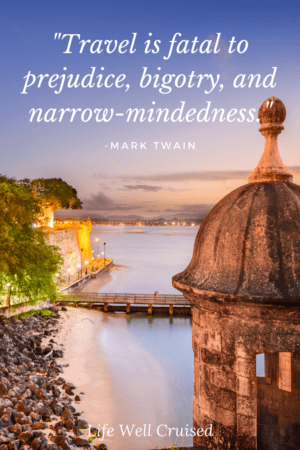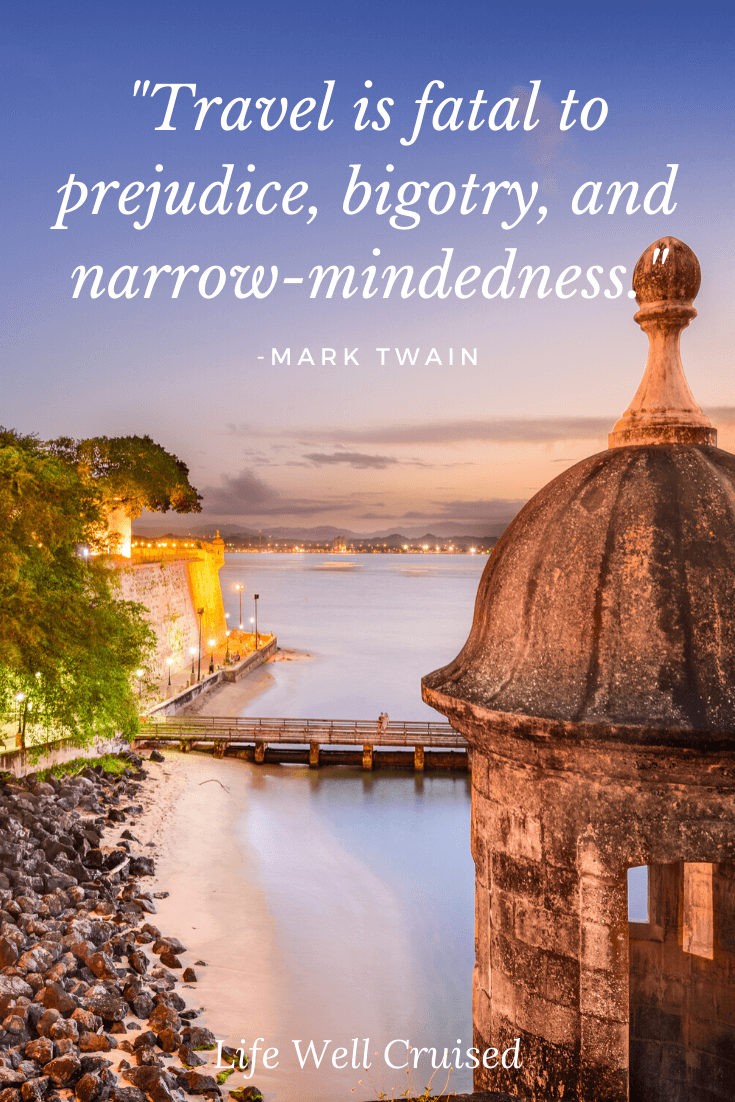 11. "I wanted freedom, open air and adventure. I found it on the sea."
– Alaine Gerbault, Sailor
12. "The world is a book and those who do not travel read only a page."
– Hellen Keller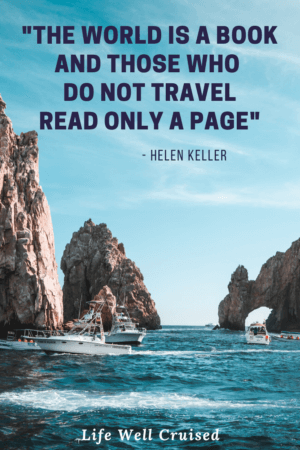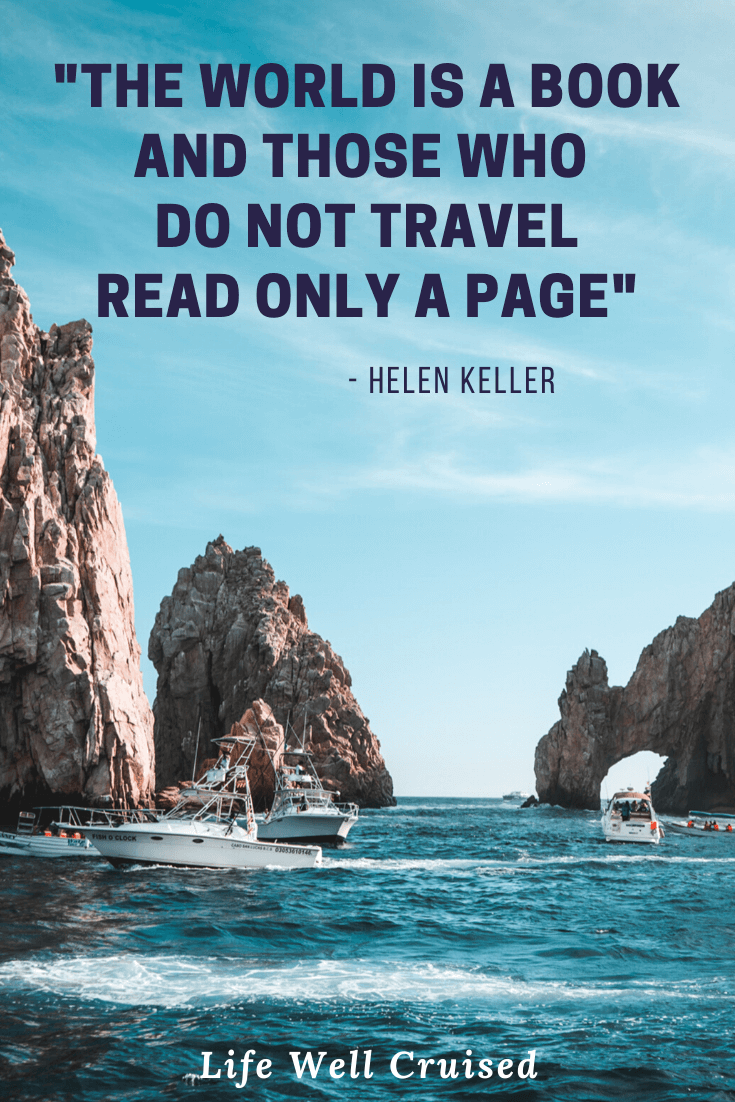 13. "Sunsets are proof that no matter what happens, every day can end beautifully."
– Kristen Butler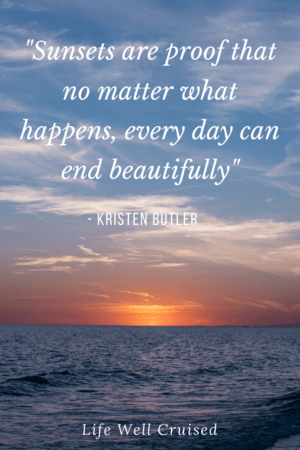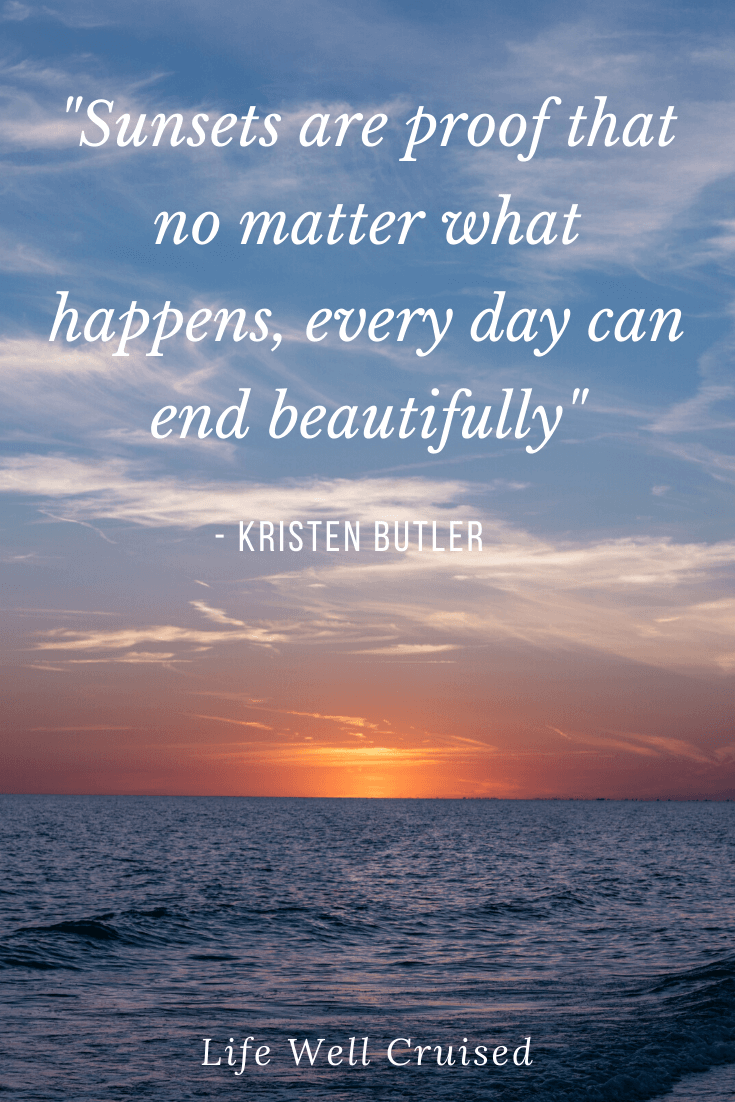 14. "Twenty years from now, you will be more disappointed by the things you didn't do than those you did. So throw off the bowlines. Sail away from safe harbor. Catch the wind in your sails. Explore. Dream. Discover."
— Mark Twain
15. "The eye has to travel."
– Deena Vreeland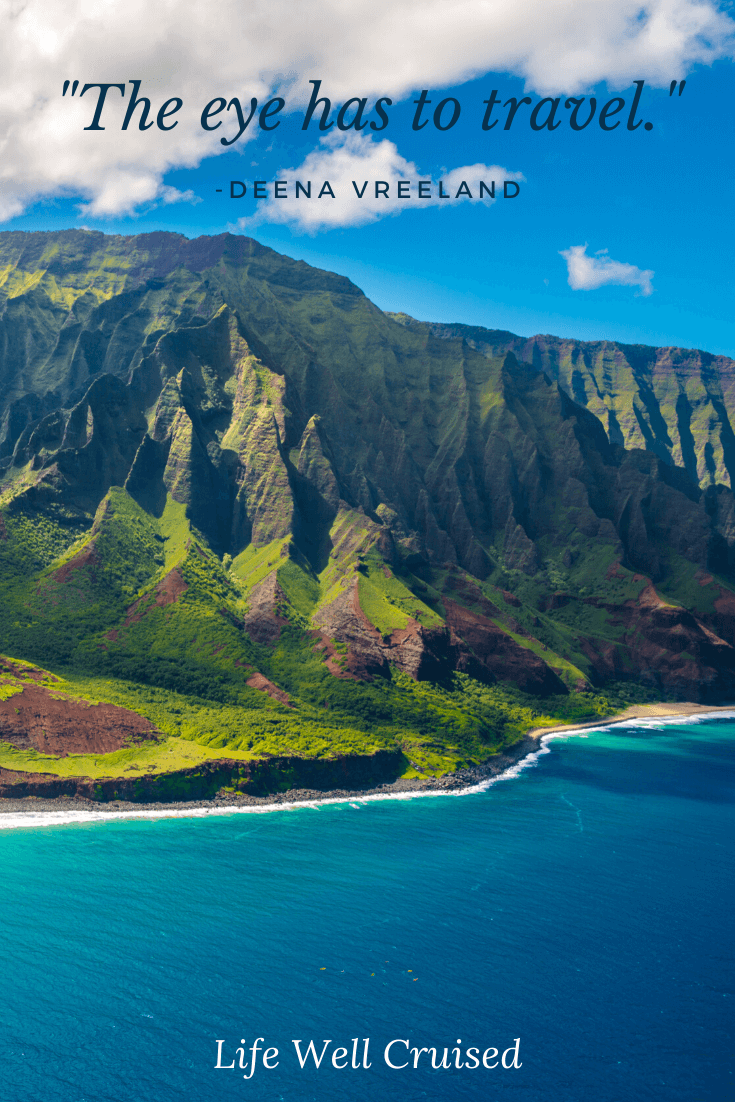 16. "We wander for distraction, but we travel for fulfillment."
– Hilaire Belloc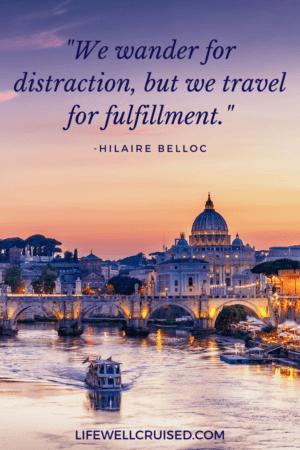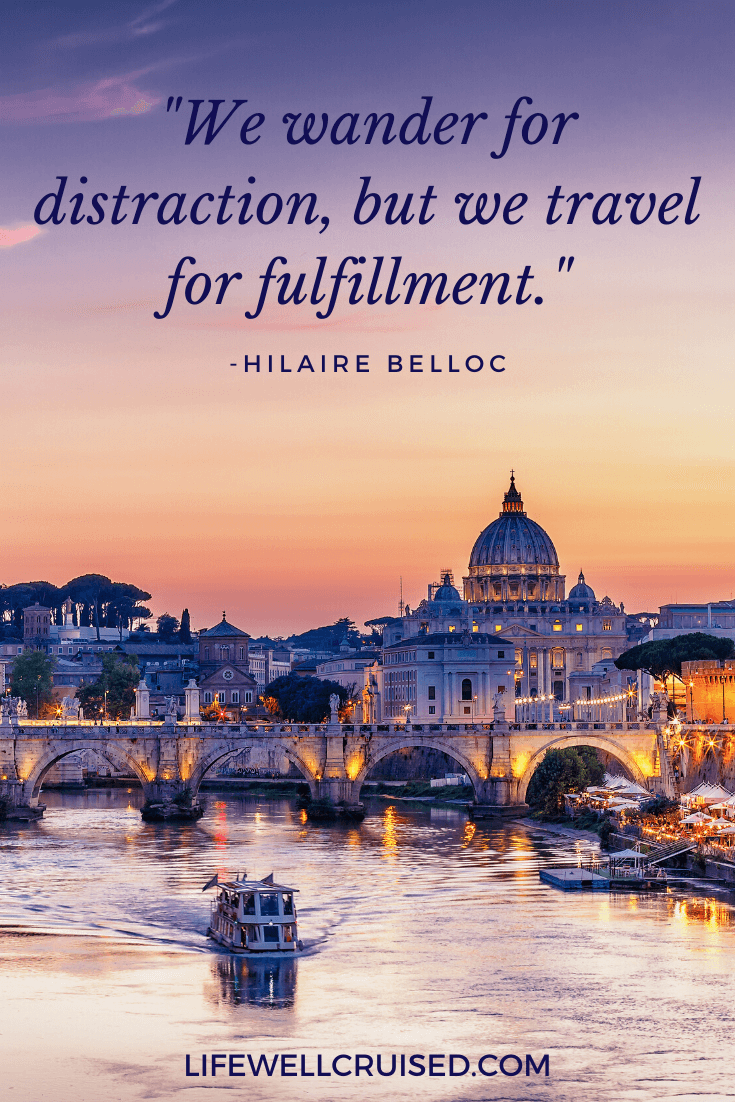 17. "Travel is fatal to prejudice, bigotry and narrow-mindedness."
– Mark Twain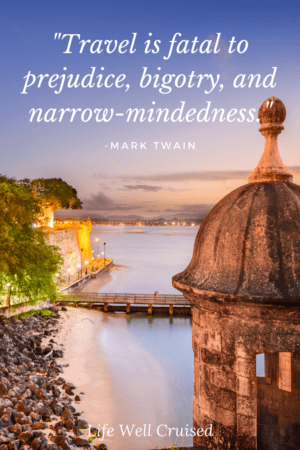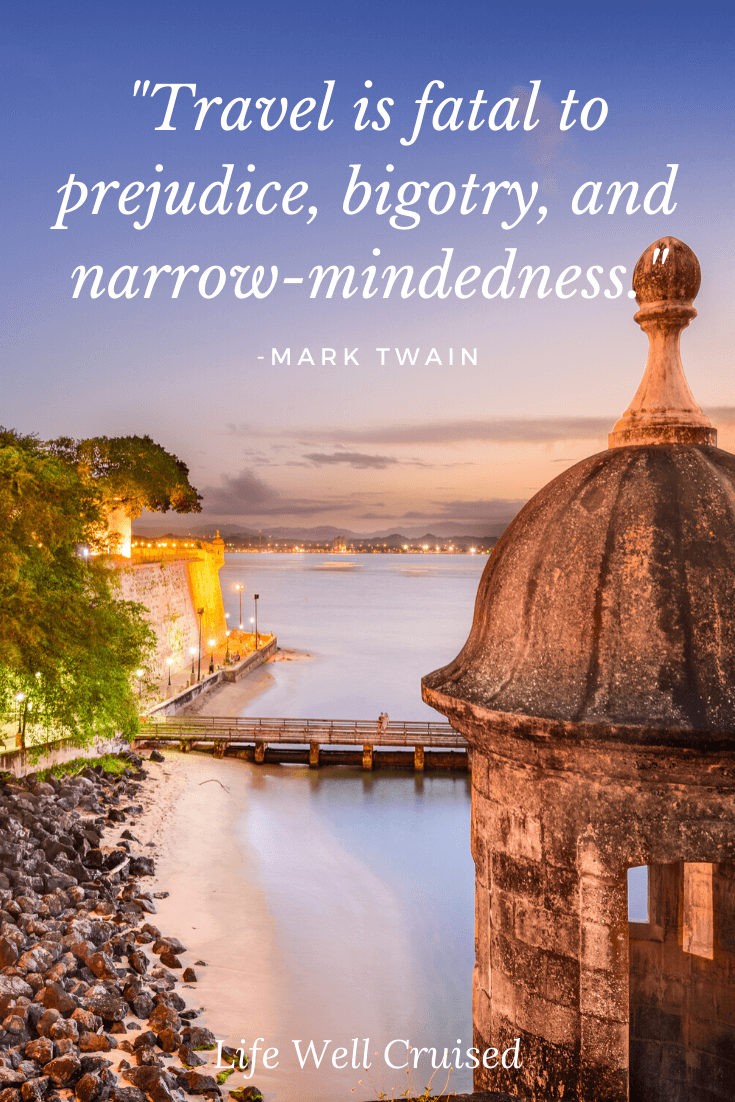 18. "Travel not to escape life, but so life doesn't escape you."
– Anonymous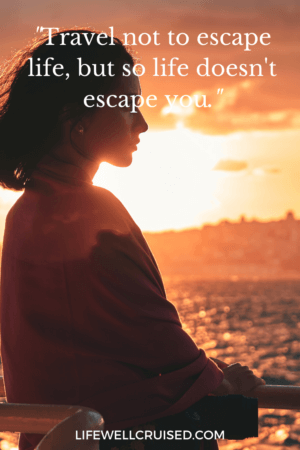 19. "A ship in harbor is safe, but that's not why ships were built."
– John A. Shedd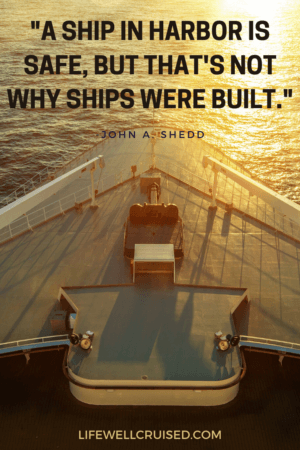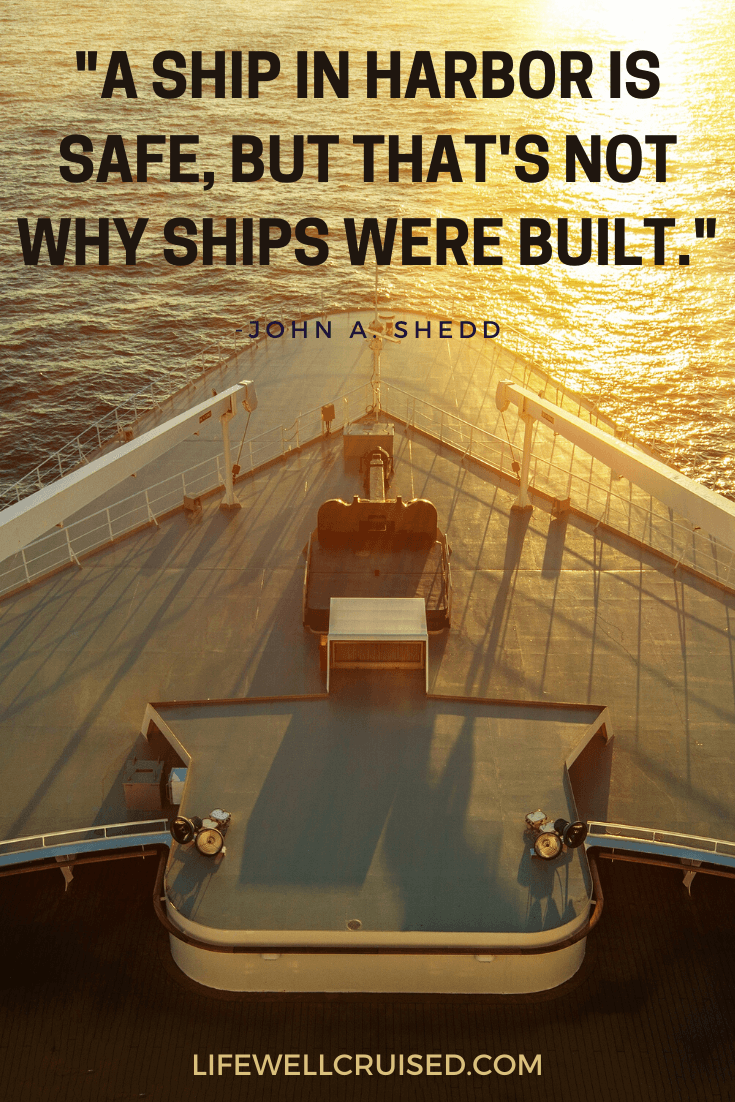 20. "Make time for travel. The memories will last a lifetime."
– Ilana Schattauer, Life Well Cruised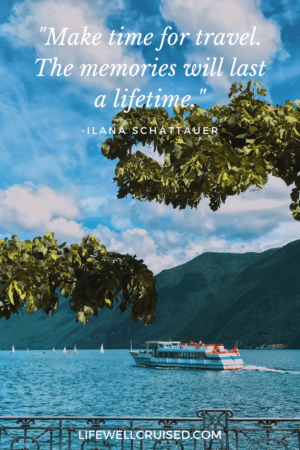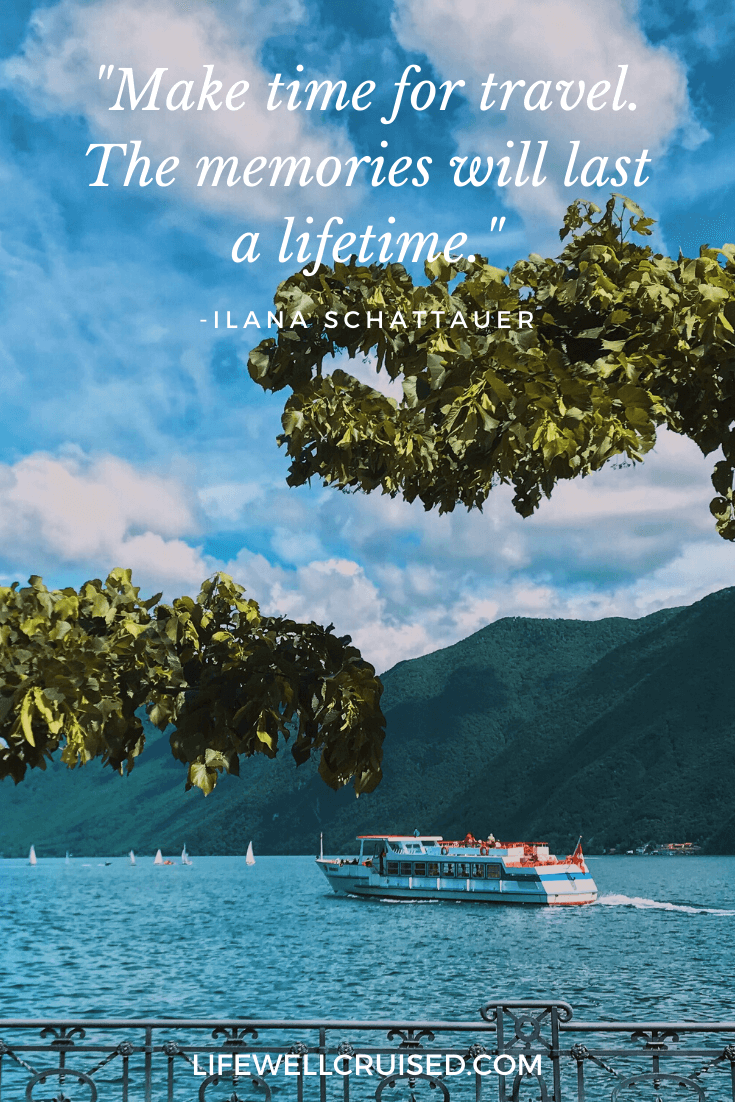 21. "We are tied to the ocean, and when we go back to the sea, whether it is to sail or to watch, we are going back from whence we came."
– John F. Kennedy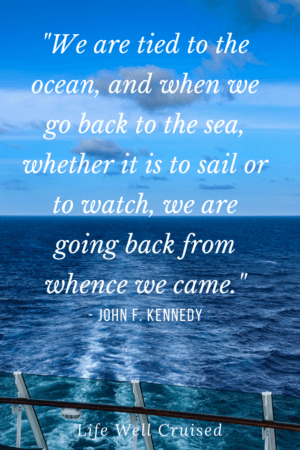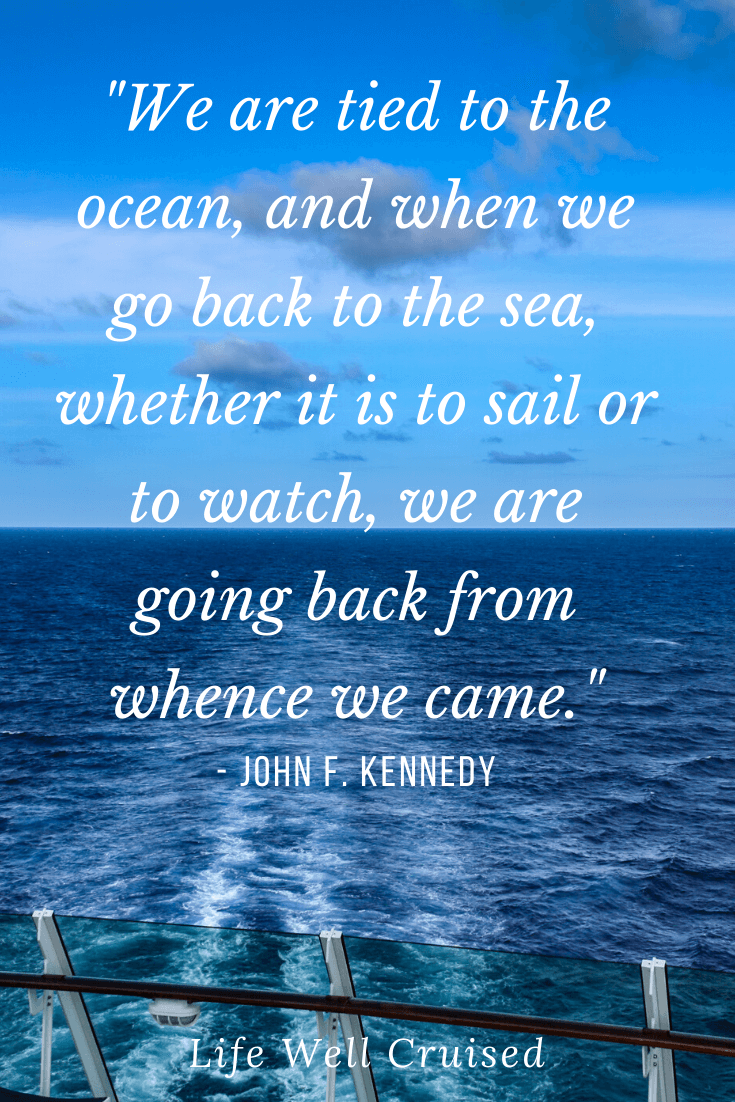 22. "Nothing lasts forever, expect the day before you start your vacation."
– Gayland Anderson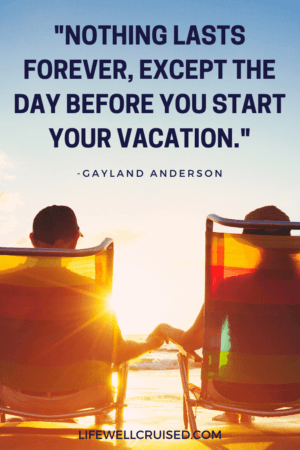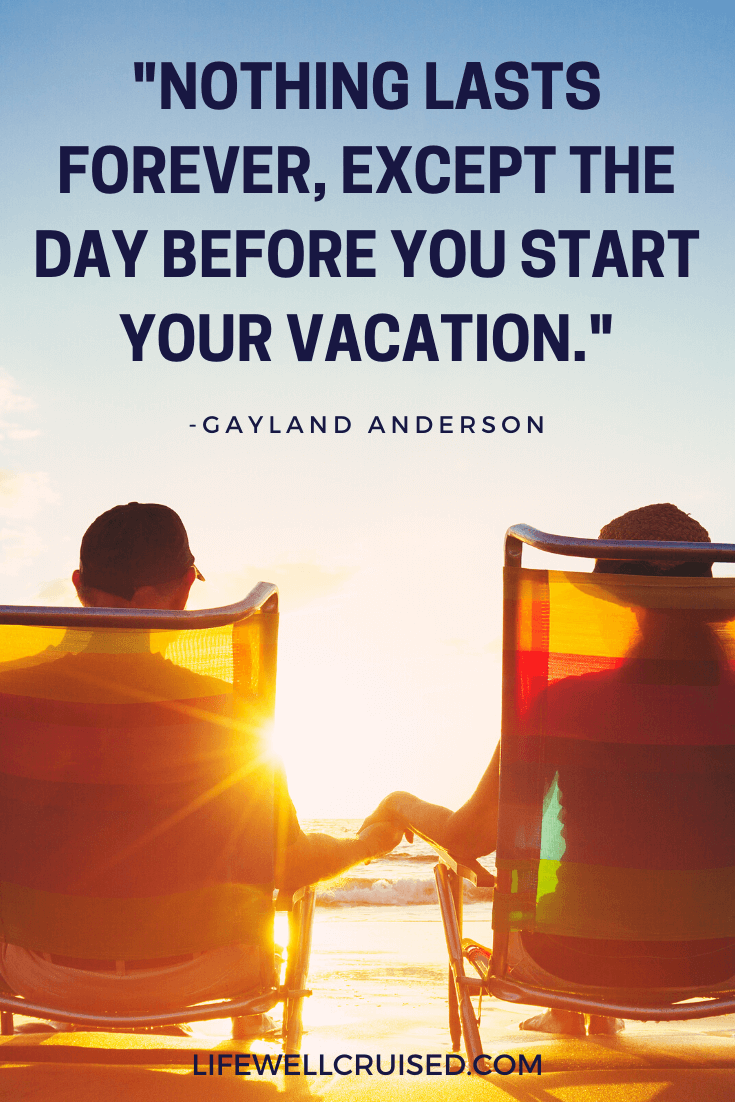 23. "Sailing takes me away to where I've always heard it could be. Just a dream and the wind to carry me, and soon I will be free."
– Christopher Cross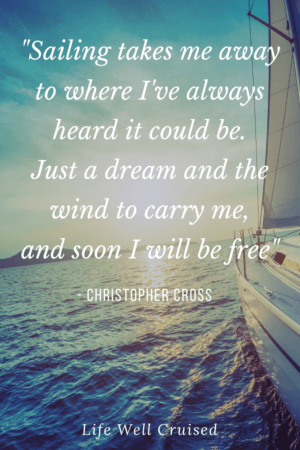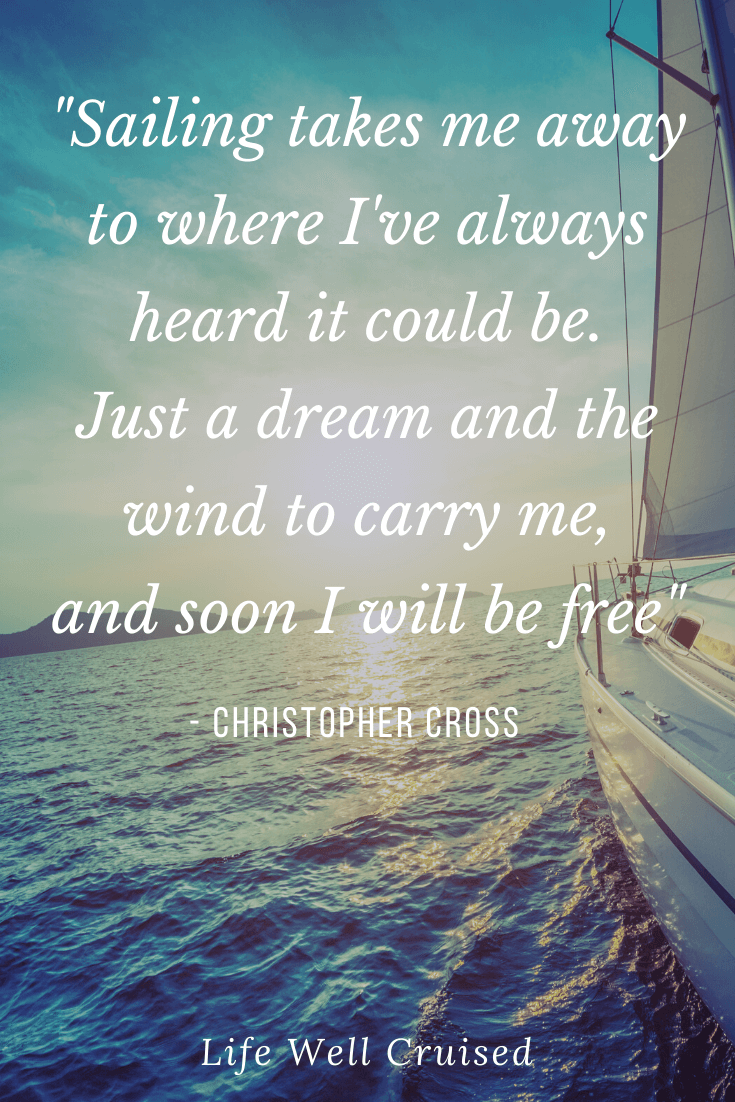 24. "The best and most beautiful things in the world cannot be seen or even touched – they must be felt with the heart."
– Hellen Keller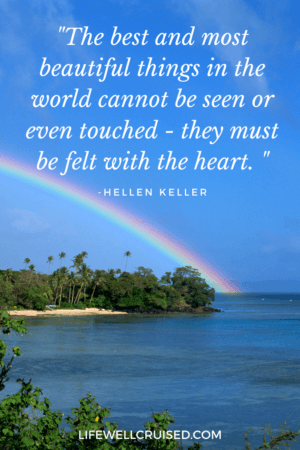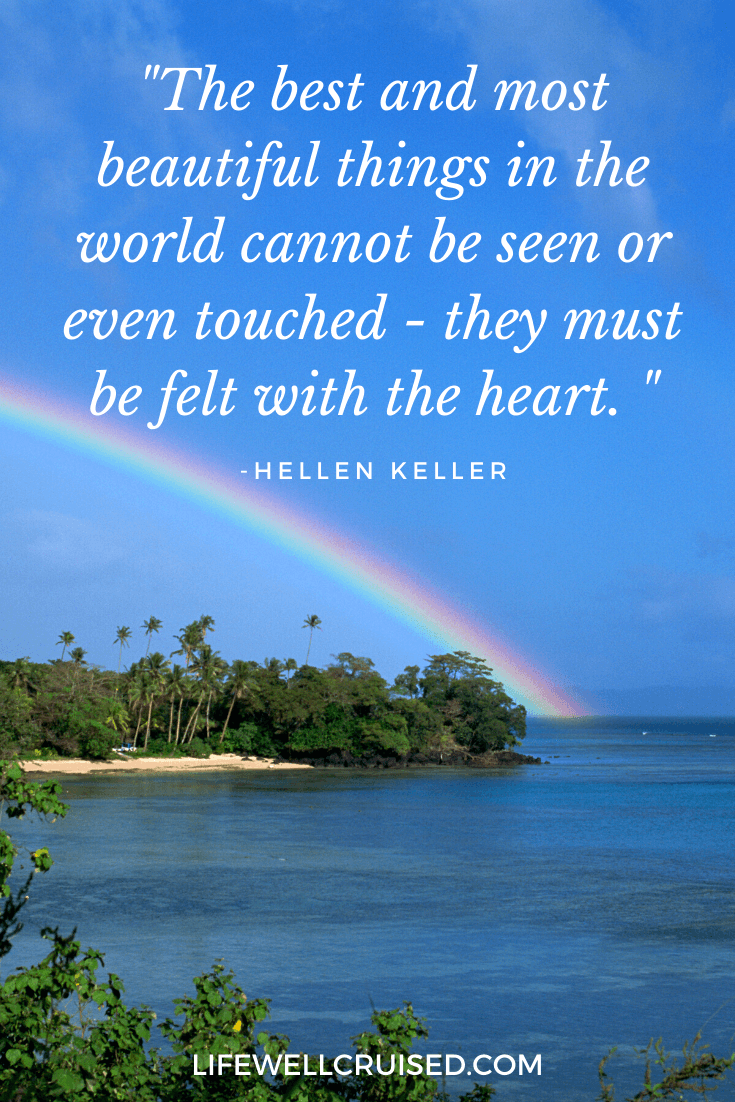 25. "There is no unhappiness like the misery of sighting land again after a cheerful, careless voyage."
– Mark Twain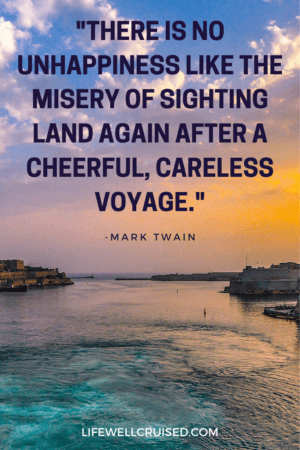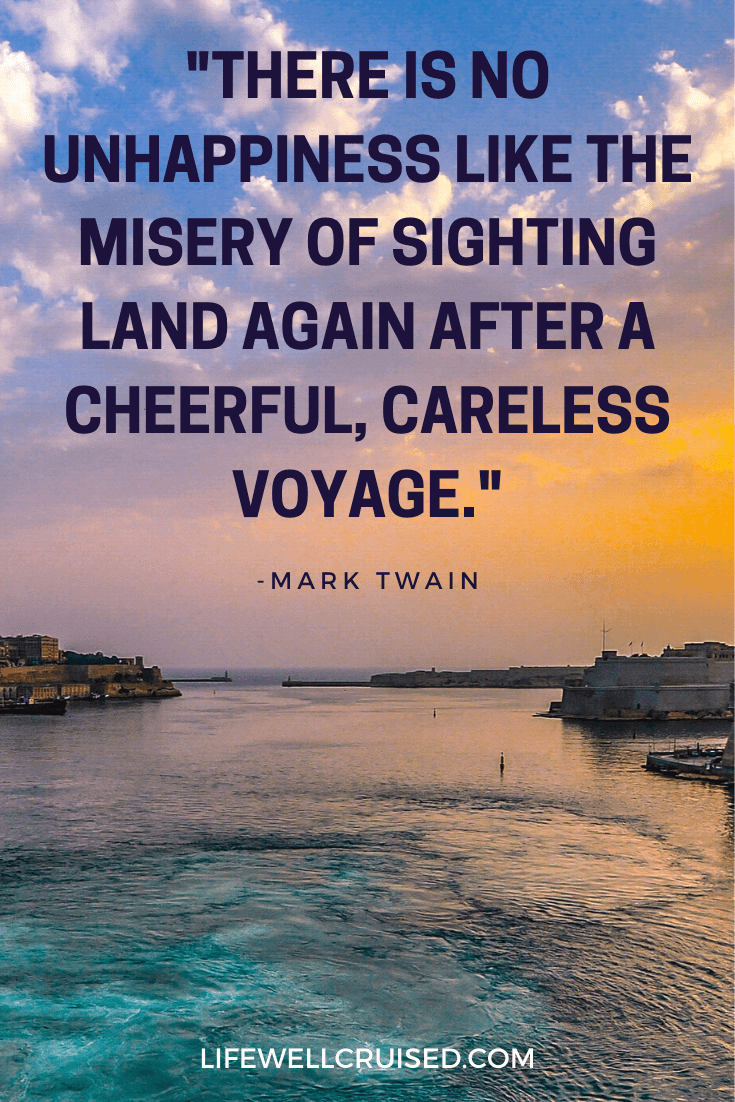 26. "It's out there at sea that you are really yourself."
-Vito Dumas
#26 is a bonus for everyone who knows this feeling, and can't wait to get back on a cruise ship again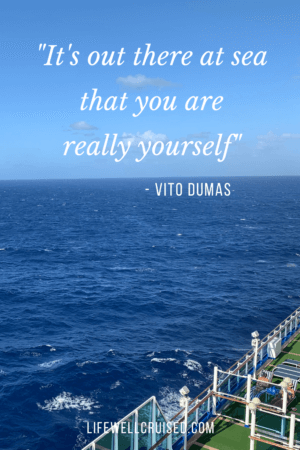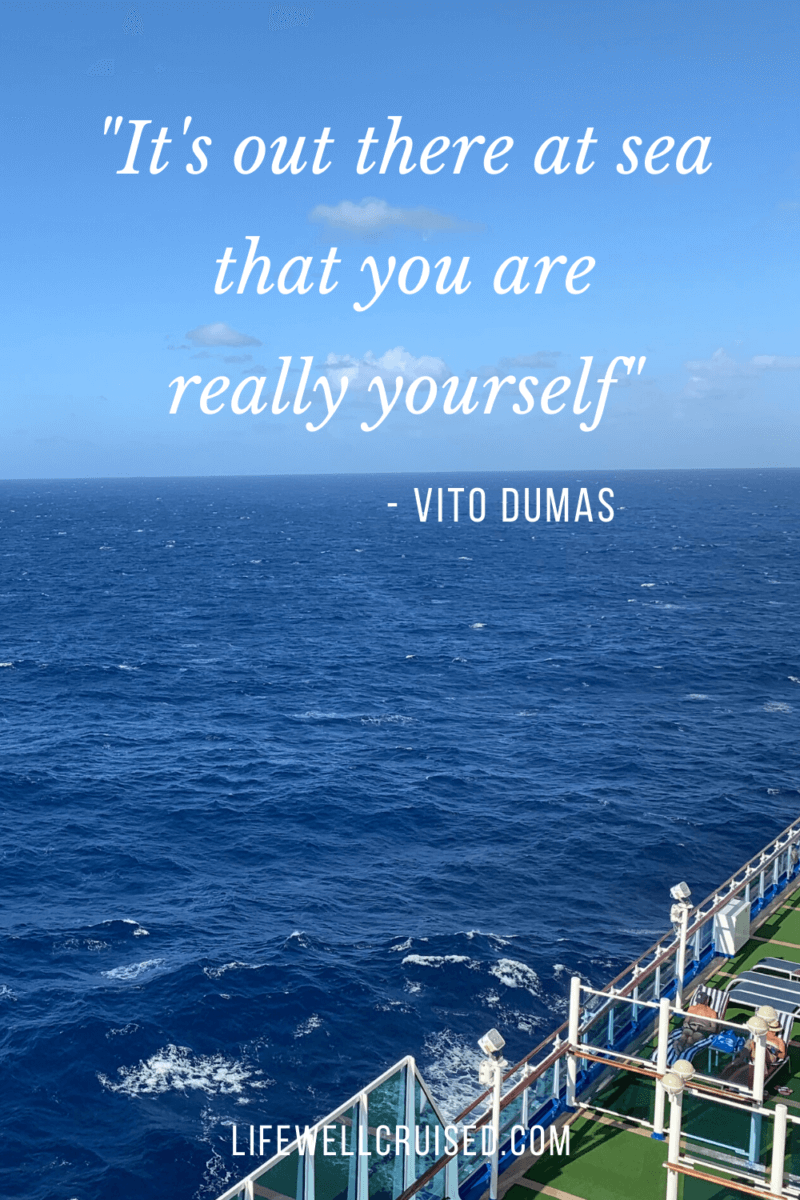 Are you planning a cruise?
I share awesome cruise tips and cruise news in a weekly newsletter. If you'd like to join my email list, please sign up below (and receive my FREE cruise packing checklist).
Final thoughts: 25 Inspirational Cruise Travel Quotes to Fuel Your Wanderlust
I hope you enjoyed these inspirational cruise travel quotes and sayings. Hopefully, they reminded you of your love of cruising, travel, adventure and the sea.
If you love cruising, you know. Cruising is more than a fun vacation.
Cruising is a way to see and experience the world, while traveling by sea. It's a chance to meet people from all over the world, both on the cruise ship and on shore, and discover what you have in common, as well as the interesting differences. It is reconnecting with those you love, as well as yourself.
If you'd to like to read more inspirational quotes, please check out: 25 Inspirational Ocean Quotes for Those That Love the Sea
Do you have a favorite cruise travel quote that reminds you of cruise life, travel experiences, or one that simply inspires you? Please let me know in the comments below.
Happy Cruising!
Ilana xoxo
P.S. If you've enjoyed this, please don't keep it to yourself ;-)! Please share it on Facebook or save for later on Pinterest. Thanks so much!
Popular posts:
25 most recommended Amazon Items to Bring on a cruise
23 Essential Things to Pack in Your Cruise Carry-On Bag
Related posts:
15 Best Cruise Podcasts to Listen to Right Now
15 Reasons Why Cruising is the Best Vacation Ever
100 Awesome Reasons Why You Should Take a Cruise
Let's connect:
Follow me on YouTube at Life Well Cruised
Follow me on Facebook at Life Well Cruised
Follow me on Pinterest at Life Well Cruised
Follow me on Instagram at Life Well Cruised