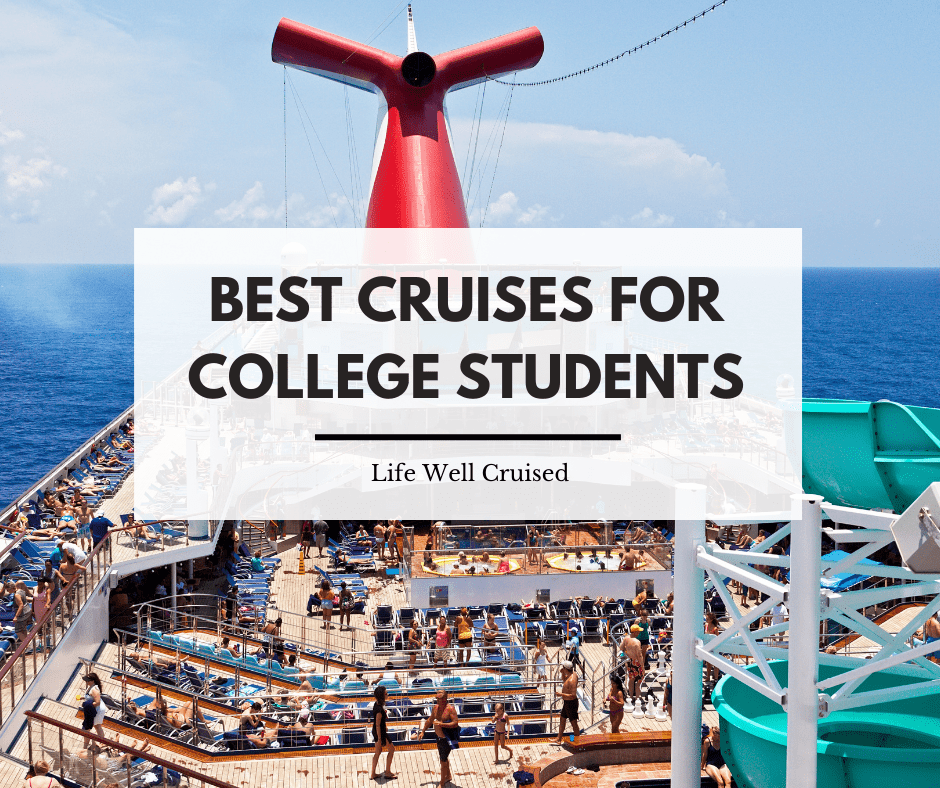 As a recent college graduate who spent my winter and spring breaks partying on cruise ships, I know first hand how fun cruising can be. It's a common misconception that cruising is for old people. I'll be the first to tell you that that's not the case.
In the recent years, cruise lines have really stepped it up to attract a more fun and younger crowd. Now, cruises are a great way for college students to have fun, travel and meet new people.
With that being said, here are the 6 best cruise lines for college students, what you should look for in a cruise line as a college student, and why cruising is so fun.
6 Best Cruise Lines For College Students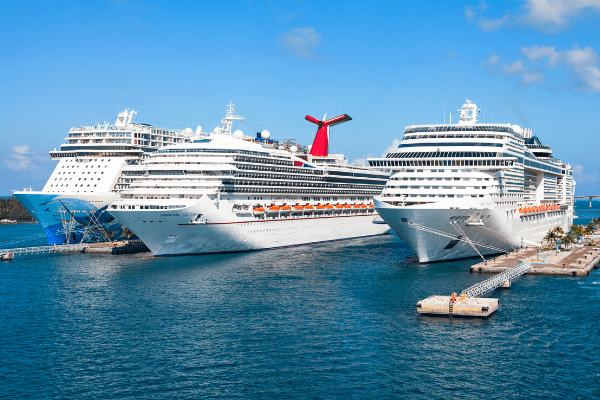 If it's your first cruise, the cruise line you choose is super important. The reality is, that there are some cruise lines that are catered towards an older crowd.
Unless you're looking for a vacation filled with reading, going to bed early and watching the waves all day, you're going to want to follow my recommendations.
All things considered, here are the 6 best cruise lines for college students:
1. Carnival Cruise Lines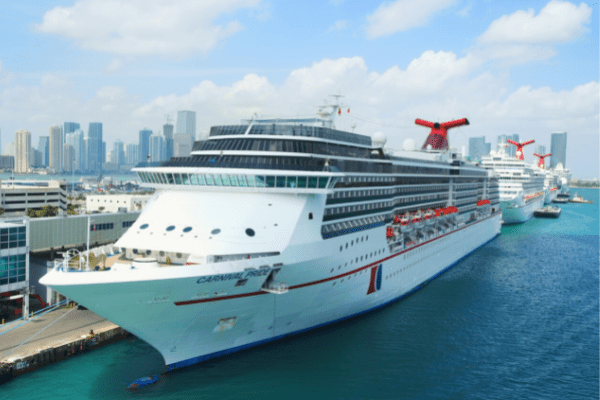 If you're a college student looking for best value vacation, Carnival Cruise Line has you covered. Carnival has some of the lowest prices in the cruise industry, so it's the perfect cruise line if you're a college student on a tight budget.
Carnival cruise ships are known as fun ships that tend to attract a younger crowd. If you want to sail with other young people, look for a short cruise that's 3-5 days long. Cruises that are 7 day days are a good option as well. However, you may want to avoid Christmas cruises, as tend to attract young families.
Onboard a Carnival cruise, there will be tons of activities and things to do both day and night. You'll find water slides, pools, hot tubs, and one of the newest cruise ships, Carnival Mardi Gras, even has a roller coaster!
There are fun shows and a karaoke bar. Plus, if gambling is your thing, you can go to the casino and gamble at 18 years old.
Carnival cruises may have a reputation as booze cruises, but keep in mind that you have to be 21 years old to get drinks at the bar.
Carnival isn't exactly a luxury cruise line, so the food won't be gourmet. However, you'll still find a lot of great food to eat in the main dining room, buffet and casual restaurants. The appeal of Carnival ships, is the fun, party vibe that most college students want when they're on vacation.
Carnival Mardi Gras
Carnival Vista
Carnival Dream
Carnival Celebration (coming soon)
Related: What to Pack for a Caribbean Cruise
2. Norwegian Cruise Lines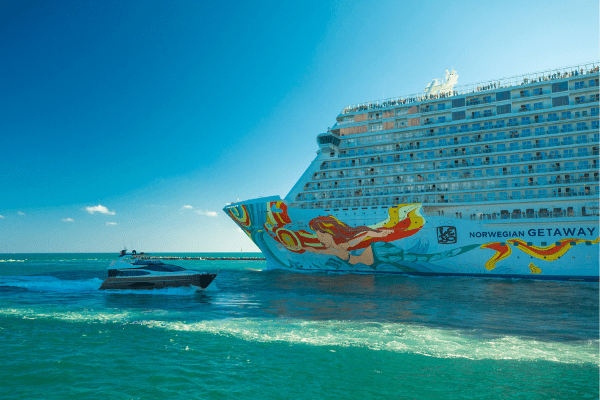 Norwegian Cruise Lines is one of the best cruise lines for college students and young adults. The fun atmosphere on Norwegian ships is unmatched. There is always something going on, no matter what time it is!
Cruising with Norwegian isn't the cheapest, but there is a reason for this. Norwegian has great entertainment, fun activities and has options for popular free perks, including a beverage package and dining package.
Some of the cruise ship activities you'll see onboard Norwegian is a Go-Kart track, waterslides and laser tag.
There are tons of dining options available onboard, although some restaurants have an additional charge. Norwegian caters to a younger clientele so be prepared to meet plenty of other young adults and college students.
One thing that is different on Norwegian, compared to other cruise lines, is their drinking policy. On Norwegian, adults between the age of 18-20 are allowed to drink beer and wine with the consent of their parents. If you're doing a family cruise, you may like this.
Norwegian Cruise Line also has studio cabins. These single occupancy cabins are great if you're a solo cruiser, or if you you are travelling with buddies and you want your own cheaper cabin.
If you're looking for an exciting spring break cruise or summer vacation, you will love Norwegian's fun party vibe.
Best Norwegian ships for college students:
Norwegian Viva
Norwegian Joy
Norwegian Escape
Norwegian Bliss
Norwegian Sky (for shorter cruises)
Related: Norwegian Cruise Line Dress Code: What to Wear on a Freestyle Cruise
3. Royal Caribbean

Royal Caribbean is known for having the largest and most innovative cruise ships in the world. When it comes to amazing things to on a cruise ship, nobody does it better than Royal Caribbean!
On Oasis class ships, you'll find waterslides, zip lines, laser tag, a skating rink, giant hot tubs and the list goes on! These ships are massive with endless activities and entertainment. There's even an Aqua show and an ice skating show!
If you've never been on a Royal Caribbean ship, you will be blown away!
When it comes to the food on Royal Caribbean, you will find plenty of different options. There's a dining room, all you can eat buffet, pizza shop and some cruises even have a Starbucks (at an additional charge).
While Oasis class ships are amazing, the Freedom class and Voyager class are great cruise ships for young people as well. If you're on a tight schedule, Royal Caribbean has 3,4 and 5 day sailings on some pretty amazing ships.
A Royal Caribbean cruise tends to attract younger passengers, which is an important factor when planning a college party cruise. When cruising with Royal Caribbean, be prepared for a vacation full of fun activities, meeting new friends and eating good food.
Best Royal Caribbean Ships for College Students:
Wonder of the Seas
Oasis of the Seas
Harmony of the Seas
Navigator of the Seas
Freedom of the Seas
Related: 27 Awesome Things to Do on a Cruise on Sea Days
4. Virgin Voyages
Virgin Voyages is a fresh new cruise line, different from anything that has been seen before. The adult only line caters towards a younger crowd, with a new less traditional way of cruising.
Virgin Voyages sailed its maiden voyage in October 2020 and has been making waves in the cruise industry (see what I did there) ever since. Since entering the cruise industry, Virgin has redefined cruising and has found creative ways to attract young adults and college students.
Everything from the modern decor, unique entertainment, a tattoo parlour and all day breakfast is meant to attract a younger, more youthful demographic. The Virgin Scarlet Lady has a massive night club and the most impressive gym I've ever seen on a cruise ship!
This makes Virgin some of the best cruises for college students and young people.
Best Virgin Voyages Ships for College Students
Virgin Scarlet Lady
Virgin Valiant Lady
Virgin Resilient Lady (coming soon)
Get The Ultimate Cruise Planner
Regular price: $27 Now just $17!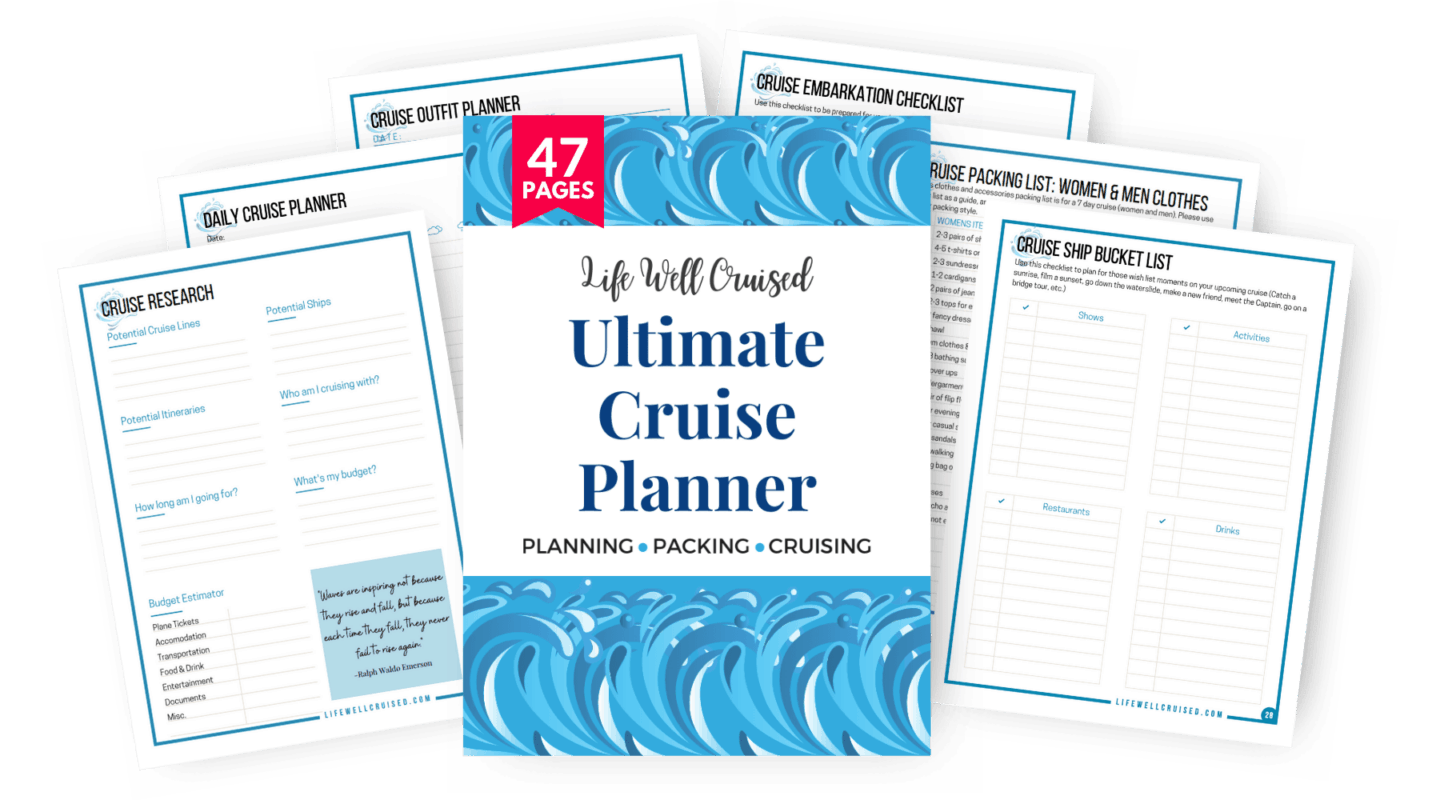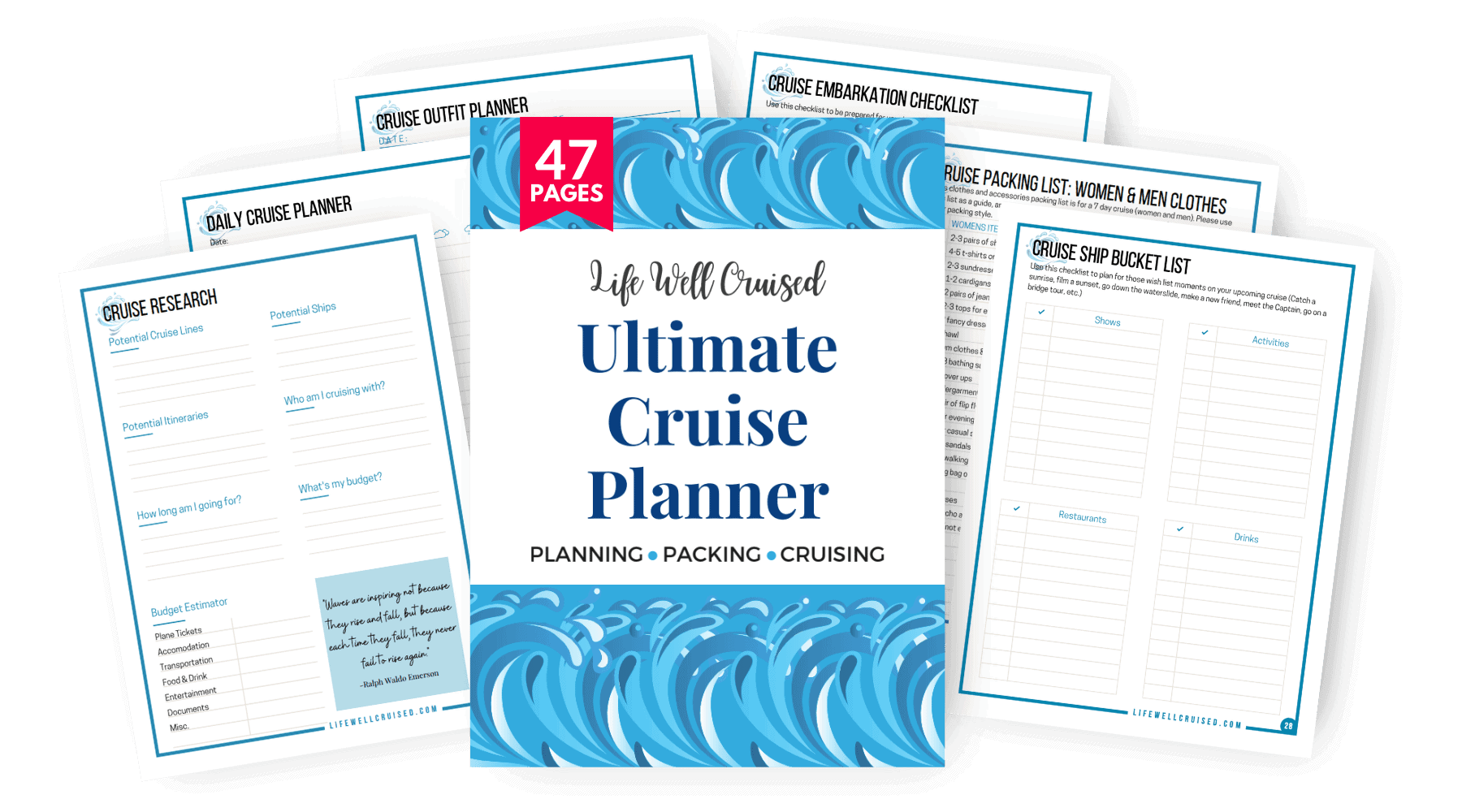 5. Princess Cruises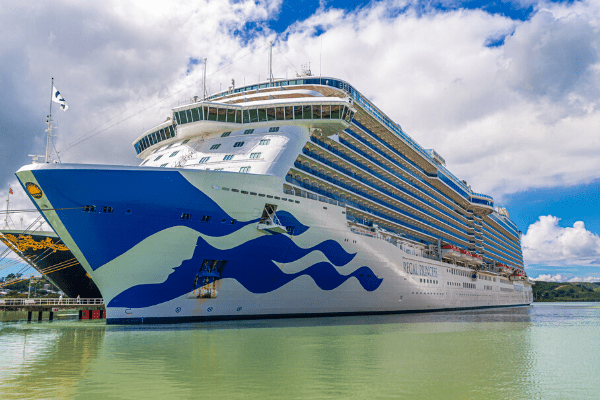 Princess Cruises tends to attract older passengers, but it doesn't mean that you can't have fun as a college student on a Princess Cruise. On Princess, there are plenty of pools, hot tubs and clubs that attract a younger crowd.
The food and service on Princess are a notch up from other the cruise lines. Princess is perfect if you're looking for a more upscale experience when you're on a cruise.
If you're a college student travelling with your girlfriend or boyfriend, Princess is a great cruise line. There won't be crazy over the top parties, but you will have a fun and relaxing vacation.
As a college student, it's nice to relax when you're on vacation and Princess is the best option for that.
Personally, I love Princess ships, and I've always met people and had fun when I was onboard. It may not have all the bells and whistles like some other popular cruise lines, but Princess is great in other ways.
One of the best things that Princess has is the Ocean Medallion. This technology is pretty amazing. One of the best parts is that you can order food and drinks to your location directly from your phone!
Princess Cruises also has MedallionNet, which is fast wifi. This is great for if you have school work to do online or if you want to keep up with social media.
Related: Princess Plus: What's Included and Is it Worth it?
Best Princess Ships for College Students:
Sky Princess
Discovery Princess
Regal Princess
Enchanted Princess
Related: What to Pack for a Princess Cruise
6. Celebrity Cruises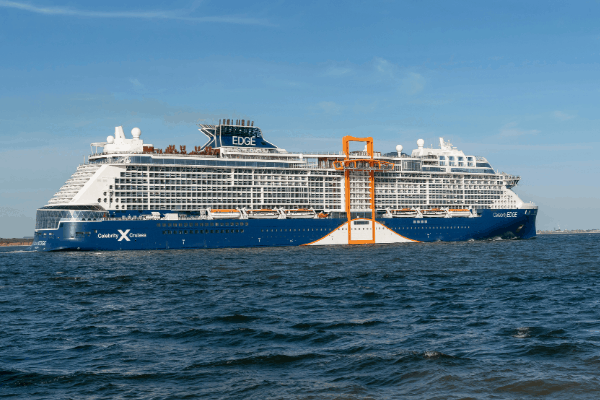 If you're a college student looking for a relaxing, luxury type vacation, Celebrity is the cruise line for you. Celebrity Cruises does attract a more mature crowd, so don't expect a wild party atmosphere. However, the entertainment and activities are still pretty good.
When cruising with Celebrity, expect top notch service, the best food and a relaxing vibe. When you cruise with Celebrity, you'll get unlimited drinks, wifi and cruise gratuities are included in the price. So, when it comes to that "all-inclusive" feeling, Celebrity does it best.
Personally, Celebrity Cruises is one of my favorite cruise lines. I've tried quite a few different cruise lines and nothing is more relaxing than Celebrity.
In the past, I've gone on cruises where I've partied the whole time. Then I get off and it feels like I didn't get a moment to relax. On Celebrity, you will feel relaxed and stress free, being a guest onboard a Celebrity ship really is a special feeling.
Best Celebrity Ships for College Students:
Celebrity Edge
Celebrity Summit
Celebrity Beyond
Related: Celebrity Cruises "Always Included" Explained
Why Cruising is Fun for College Students
Cruising is fun for college students because it's an affordable, stress free vacation. On most cruise lines there are endless activities, night clubs and shows. Going on a cruise vacation is a nice break from school and a great way to meet other young adults from around the world.
What to Look For in a Cruise as a College Student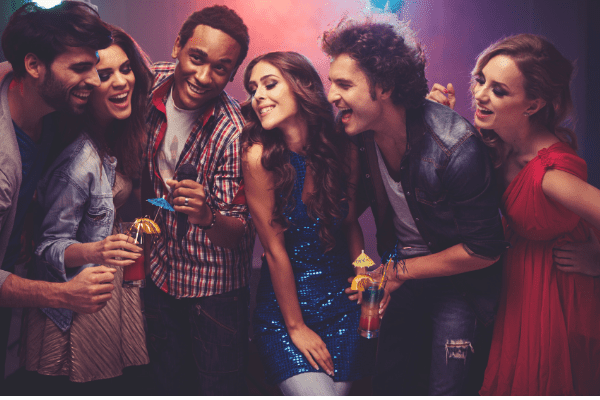 If you're a college student looking to go on a cruise there are a few things that you should consider. Each cruise line has it's pros and cons. Therefore, the cruise line that suits you best is the one that meets your needs and preferences.
With that being said, here are some things that every college student should look for in a cruise:
Price
When trying to book a vacation, everyone has a different budget. Generally, college students tend to go on more affordable cruise lines as they are on a tighter budget.
If you pay close attention to pricing, you should be able to get a great deal on a cruise.
Cheaper cruises will attract young adults, college students and a rowdier crowd. If you go on a more expensive cruise, you may find more families and older people onboard.
Itinerary
One of the best parts about cruising is that you get to see a bunch of beautiful places, all in one trip. The itinerary will have a lot to do with the type of people that will be onboard.
A cruise that is going to the Bahamas or the Caribbean will attract more of a fun, party crowd. You'll often have day at the cruise line private island, which is always a good time.
If you're a college student cruising for the first time, I recommend going on a Caribbean cruise. There are some stunning islands to visit and the prices tend to be affordable as well.
Time of the Year
As a college student, the time of the year that you travel has a big impact on the fellow passengers that will be onboard. If you're cruising over the winter break, spring break or summer break, there's a good chance there will be a lot of other students on board.
If you happen to cruise outside of school breaks, the atmosphere will be quieter and the demographic will be older.
In my experience, New Years Cruises, spring break cruises and early summer cruises have loads of younger people and the craziest parties!
Clientele
As a said above, the time of year will have a big impact on the clientele, but so will the cruise line. Cruise lines like Royal Caribbean, Virgin Voyages, Norwegian and Carnival generally attract younger cruisers.
If you're looking for a more relaxing ambience, cruise lines like Celebrity and Princess are perfect. I know first hand, that there are times where I just want to be able to relax and enjoy my vacation instead of partying all the time.
Newer Ships
It's no secret that the newer the ship, the more bells and whistles that it will have. It seems like each ship is outdoing the last and cruise ships are becoming more and more extravagant.
On newer cruise ships, you'll have a lot of variety. Let's face it, how many college kids wouldn't want to go on a cruise with a waterpark, go-kart track and laser tag arena!
If you're a college student looking to go on a cruise there are a few things that you should consider. Each cruise line has it's pros and cons. Therefore, the cruise line that suits you best is the one that meets your needs and preferences.
How Can I Go on a Cruise at 18
Passengers who are 20 or under must be accompanied by an adult who is at least 21, to cruise out of the United States. Cruise lines are very strict about this policy and don't make exceptions.
When it comes to cabins, guests under 18 years of age, often must be in a connecting or shared cabin with an adult. In some cases, they can be across the hall or closeby, depending on the cruise line.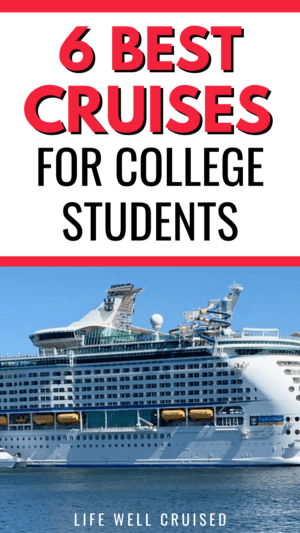 Popular & Related Posts:
Get The Ultimate Cruise Planner
Regular price: $27 Now just $17!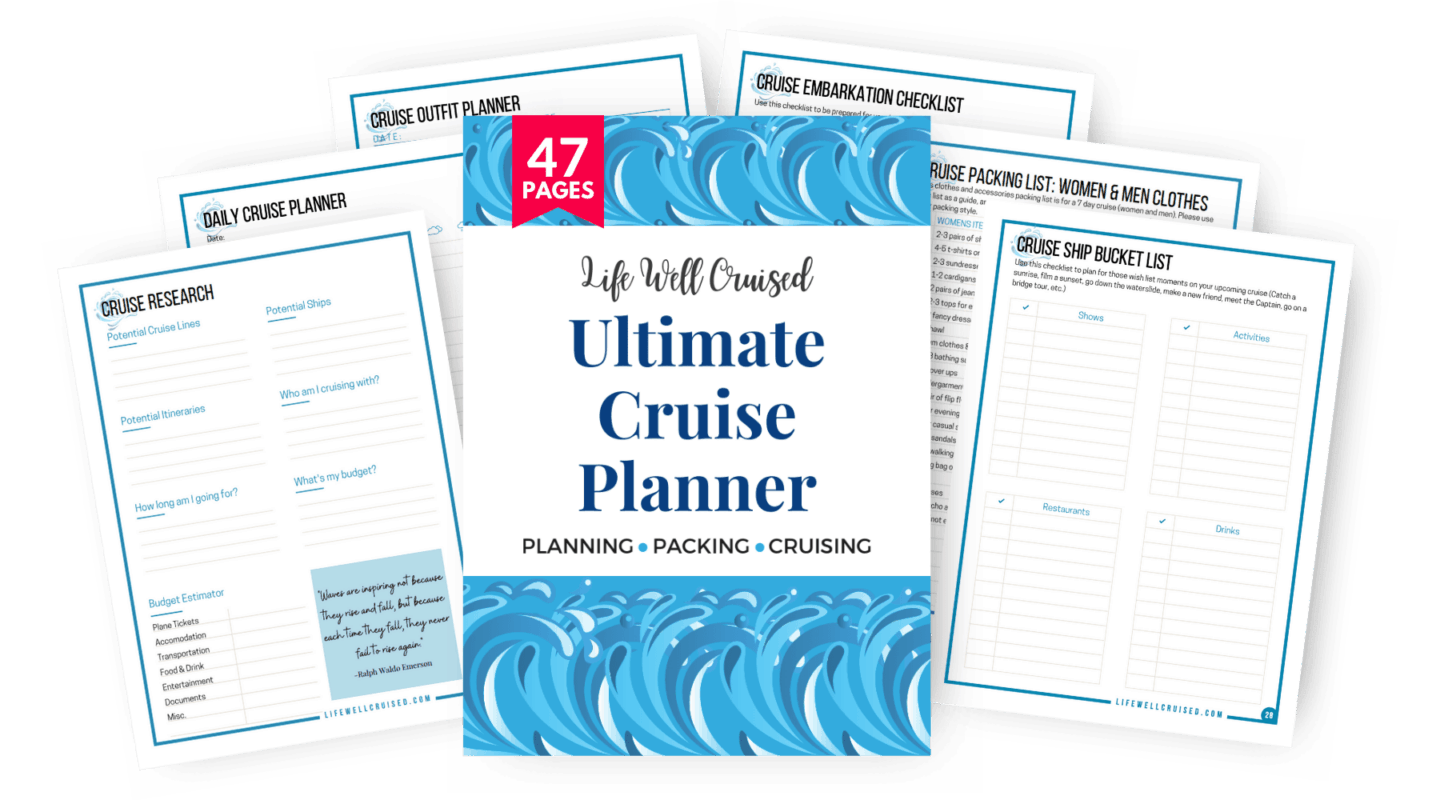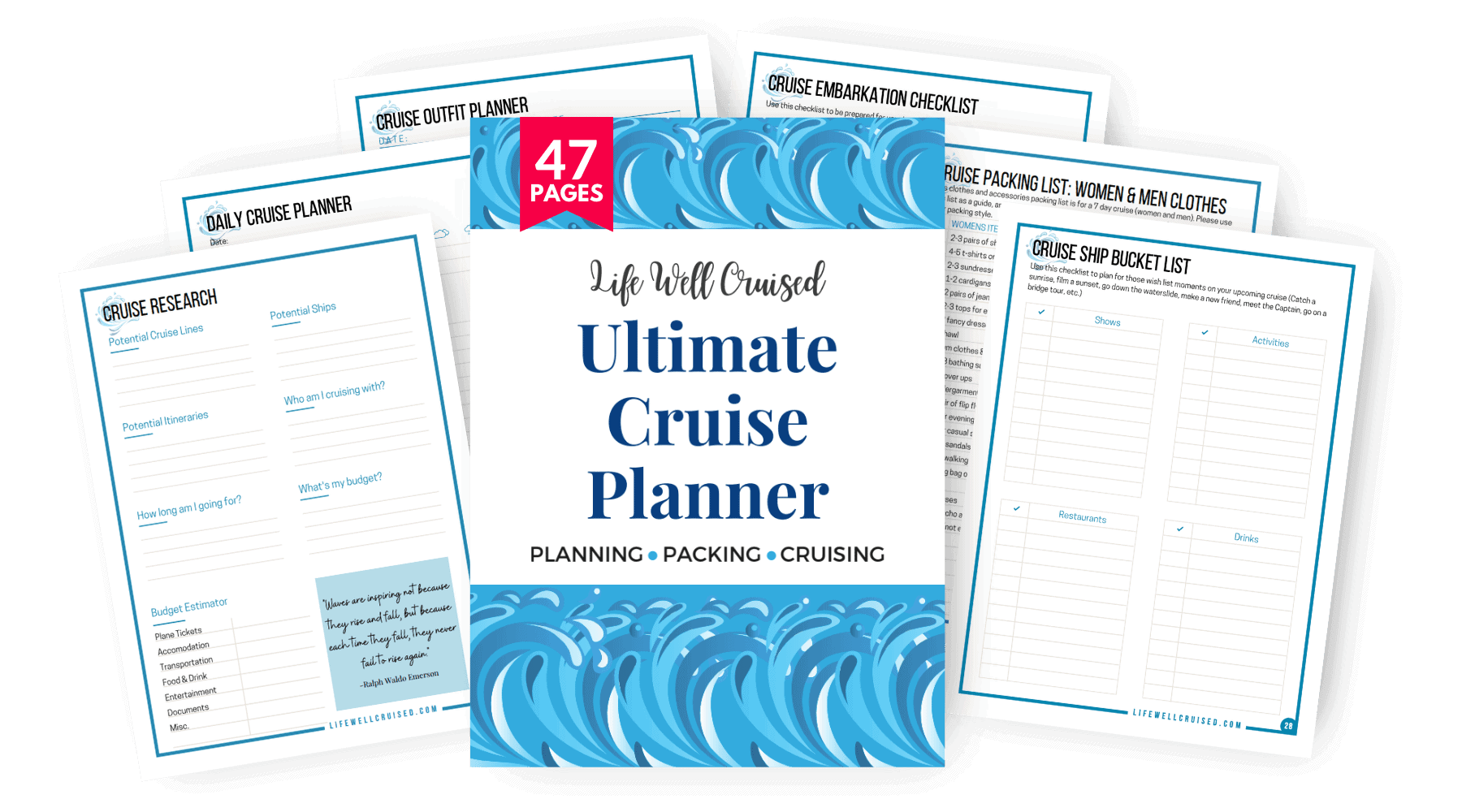 Related and Popular Posts:
Final Thoughts on the Best Cruise Lines for College Students
There it is, the best cruise lines for college students! I've been lucky have been able to go on cruises throughout my teens and early twenties, and I absolutely love them.
Cruising is a great way for college students to see the world, meet new friends and most of all, have fun!
Have you ever been on a cruise? Please let me know in the comments below.
Happy cruising!
Ethan
Author Bio: Ethan Schattauer writes about fashion, travel and college advice on the website WhatToWearMen.com. As a frequent cruiser, Ethan shares his unique perspective on what cruising is like for teens and young adults.
P.S. If you found this helpful, please don't keep it to yourself ;-). Please share on Facebook or PIN to your favorite Pinterest board (share buttons at the top). Thanks so much!
Let's connect:
Follow me on Facebook at Life Well Cruised
Follow me on YouTube at Life Well Cruised
Follow me on Pinterest at Life Well Cruised
Follow me on Instagram at Life Well Cruised