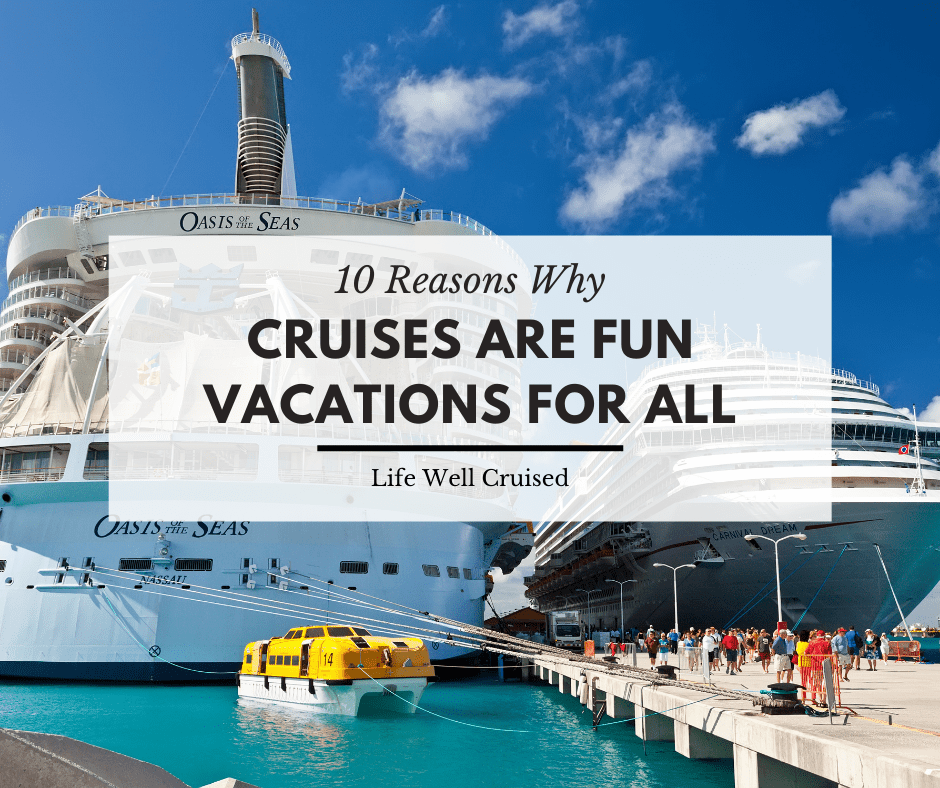 You might be asking what's so great about cruises? After all, once many people experience a cruise, this often becomes their preferred vacation.
Cruises are fun vacations that combine travel with a resort like experience on a cruise ship.
Are Cruises Fun?
Cruises are great for families, couples and solo travelers. For those who like to be active on vacation, cruises offer many fun activities. Of course, everyone's idea of fun is different. However, some cruise ships have amazing waterslides, zip-lines, and the Carnival Mardi Gras even has a roller coaster at sea!
In this post I share why cruising is an enjoyable vacation for everyone.
This post contains affiliate links which means if you click and buy that I may make a commission, at no cost to you. Please see my disclosure policy for details.
As an Amazon Associate I earn from qualifying purchases.
10 Reasons Why Cruises Are a Fun Way to Travel

Cruises Offer Something for Everyone
Even though cruise ships with roller coasters and other bells and whistles get a lot of attention, in reality there are a lot of different cruise ship experiences. Therefore cruises offer a way to travel for every taste.
If you prefer a high energy cruise with fun shows and activities, you'll find this on many Carnival and Royal Caribbean cruise ships. However, if your idea of fun is going to a cool jazz or blues club, you'll find this on some Holland America cruise ships.
See New Places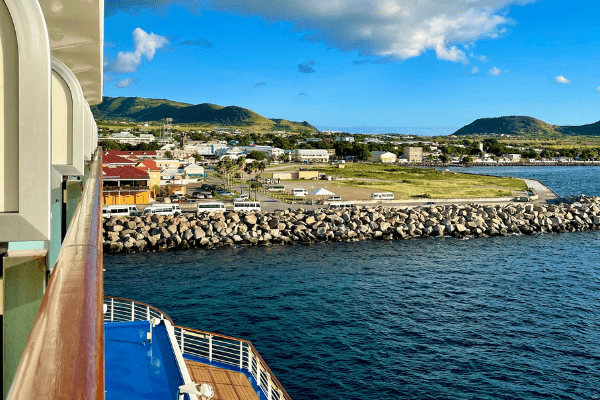 Cruise ships can take you around the world, and there's something special about arriving to a destination by sea. Whether you enjoy the Caribbean islands, Alaska or European ports, there are so many places to see and experience!
When you get to a cruise port, you can explore on your own or book an organized shore excursion. You can do fun activities like going to a beach, zip-lining, doing a bar hop or culinary tour, and more. You can also visit museums and sightsee. The choice is yours.
Cruises Are Worth the Money
Cruises are one of the best value vacations for families and couples especially. On a cruise, your room, meals and snacks, activities and entertainment are all included. It's possible to find cruises for as little as $50-100 a night, per person. Not only are cruises fun and enjoyable, but they are worth the money as well.
Related: How to Save Money on a Cruise: 27 Tips, Tricks & Hacks
Make New Friends
When cruisers talk about what they love about cruising, meeting new friends is often mentioned. Cruise vacations are a great opportunity to meet new people, both passengers and crew.
It can be a lot of fun to get to know people, lean where they're from and hear their cruise travel stories.
Get The Ultimate Cruise Planner
Regular price: $27 Now just $17!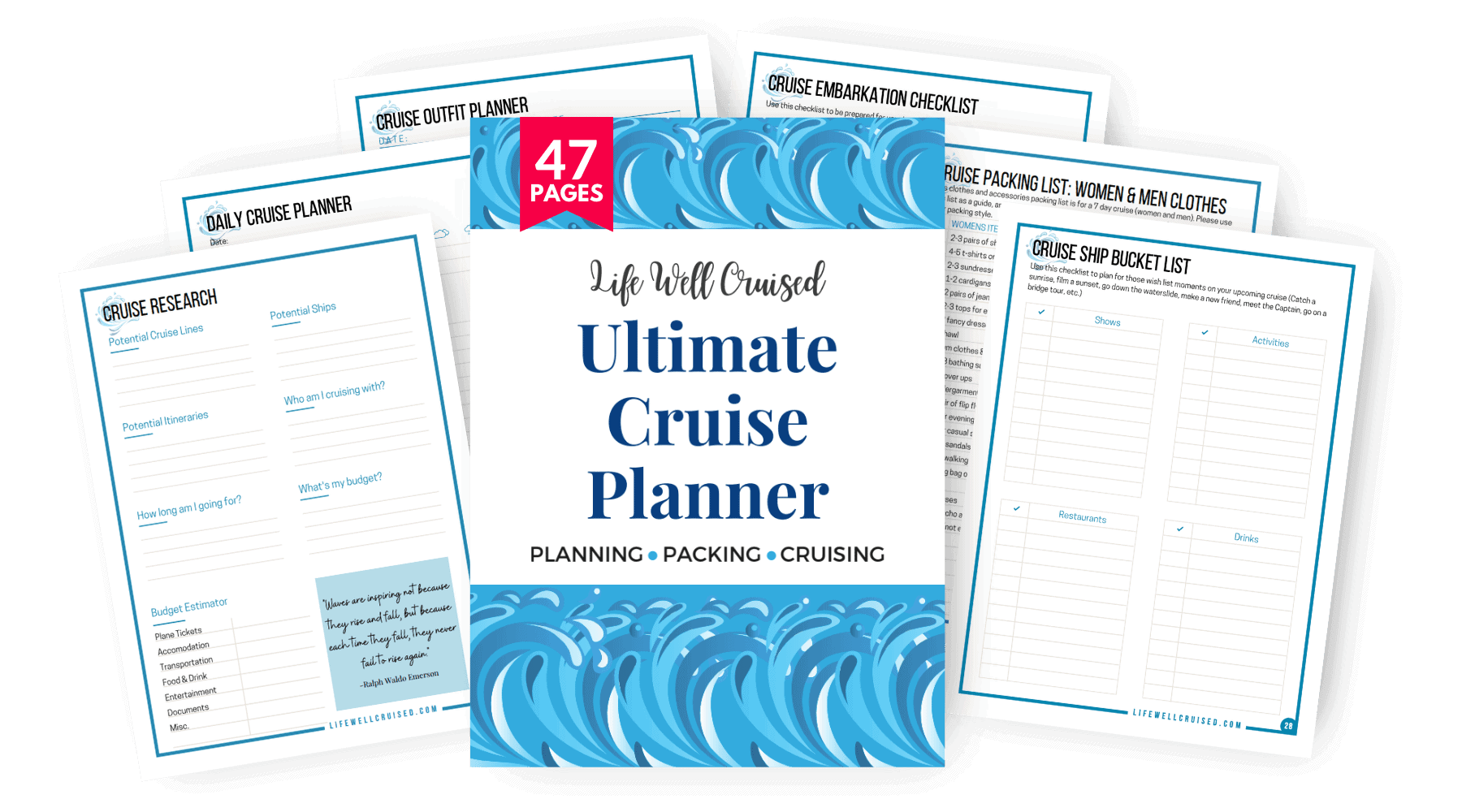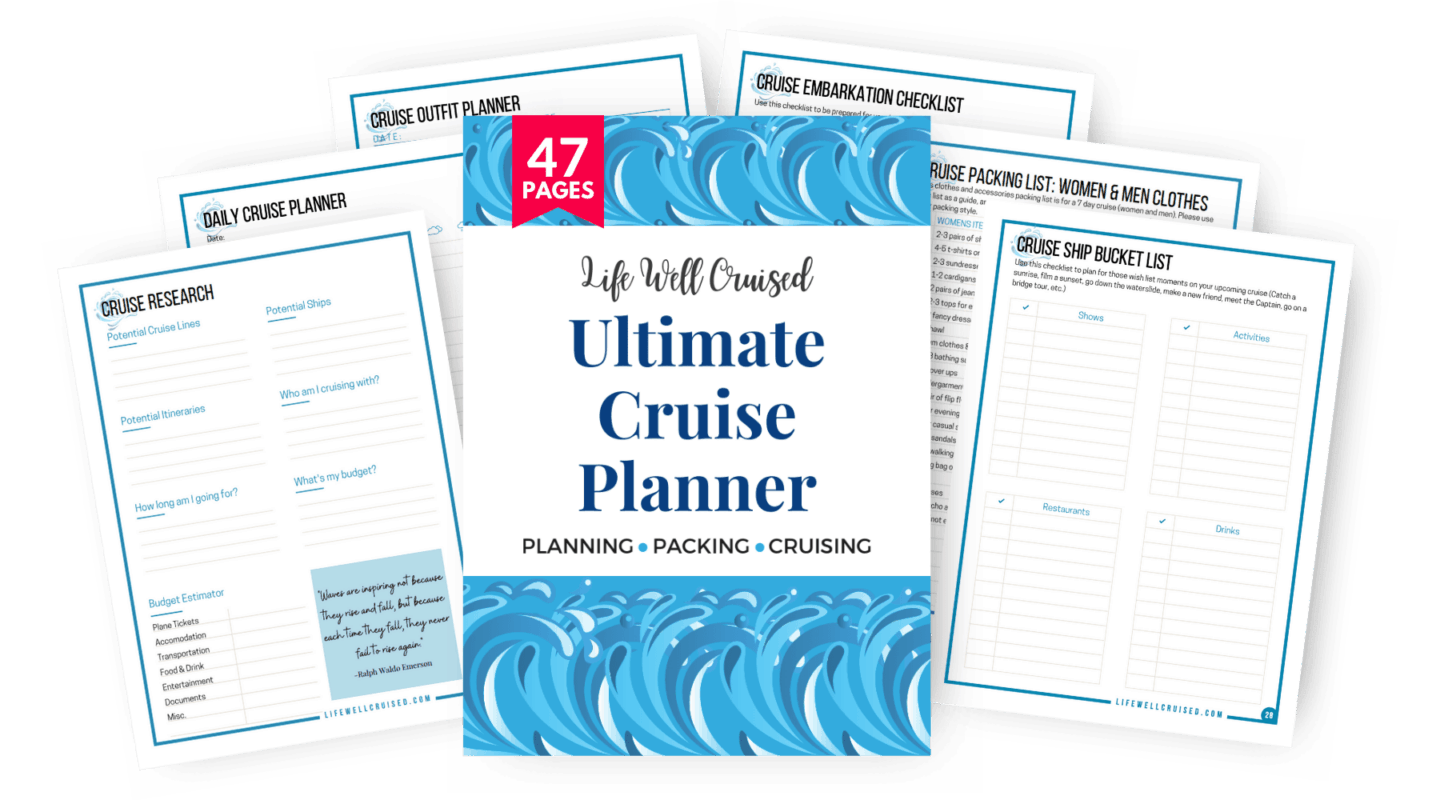 Exciting Activities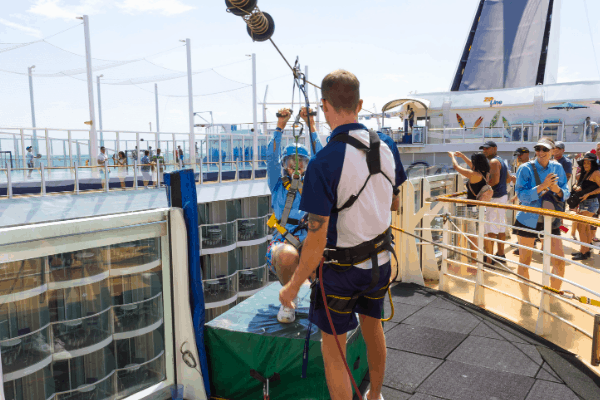 For those that like exciting activities and theme park like attractions, today's cruise ships have some pretty cool features. From Royal Caribbean's Aquatheater and Zipline, Norwegian Cruise Line's top deck race cars, to Carnival's roller coaster at sea, these cruise ships have world class attractions on board.
On top of these attractions, many of these mega-ships have waterslides, ropes courses, ice skating rinks, surf pools and more! Some cruise ships have so much to do onboard, that they can be the destination unto itself.
Get Pampered
For those that prefer a more relaxing type of enjoyment, there are cruise ships that focus on wellness, self care and a bit of pampering. Large cruise lines like Celebrity, Princess and Holland America offer a beautiful cruise ship environment with good food and drinks, quality entertainment and enrichment activities.
Small ship cruise lines like Viking and Azamara offer a more luxury-like experience where enrichment, gourmet food and travel are the focus in an upscale environment.
Couples Cruise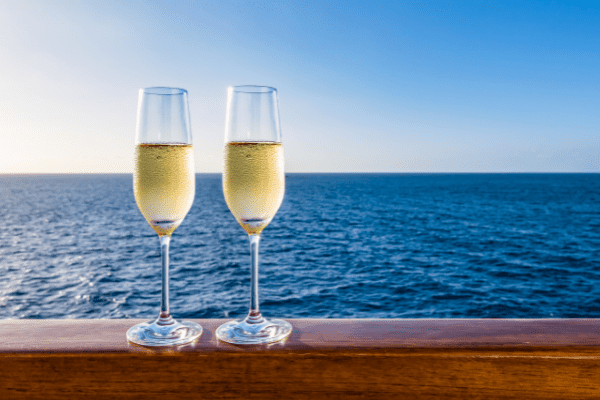 Cruising is a fun and romantic way to celebrate anniversaries and other special occasions for couples. Couples say they enjoy being together on a cruise, from romantic dinners to fun shore excursions!
Luckily, couples have so many cruise ships and itineraries to choose from. There are fun Caribbean cruises where beaches and water activities are the focus, as well as Alaska cruises where couples can enjoy bucket list experiences like dog sledding and whale watching. No matter the cruise itinerary, cruises are an enjoyable way to travel and see the world.
Related: 10 Romantic Things to Do for Couples on a Cruise
Family Fun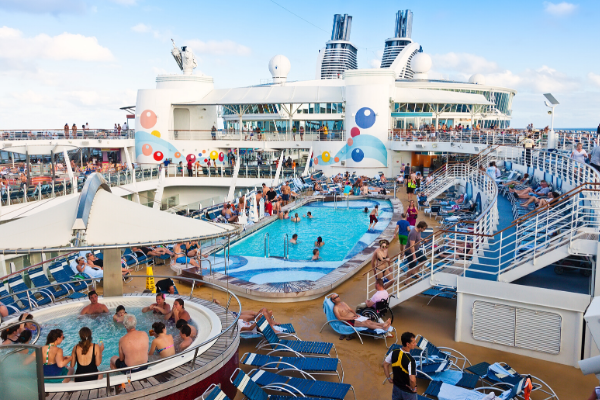 Cruises are great for families! Families with kids have been enjoying cruising for years, largely because there is something for everyone to like on a cruise! Popular cruise lines have amazing kid's clubs with fun and engaging activities organized for young children through teens.
Cruises are a great combination between family time, and time for kids and parents to spend time apart, while everyone has fun. Cruises are also a great value vacation for families, and can even be done on a budget.
Related: 20 Ways to Save on Your Family Cruise
Unpack Only Once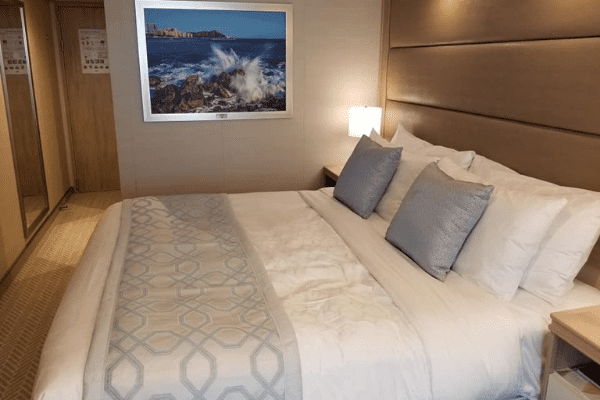 If easy is your idea of a fun vacation, perhaps one of the best parts of cruising is the fact that you only need to unpack once, even though you'll be visiting several destinations.
Your cruise cabin becomes your home, and you can truly relax and enjoy your space without living out of a suitcase.
Related: 27 Cruise Packing Tips All Cruisers Need to Know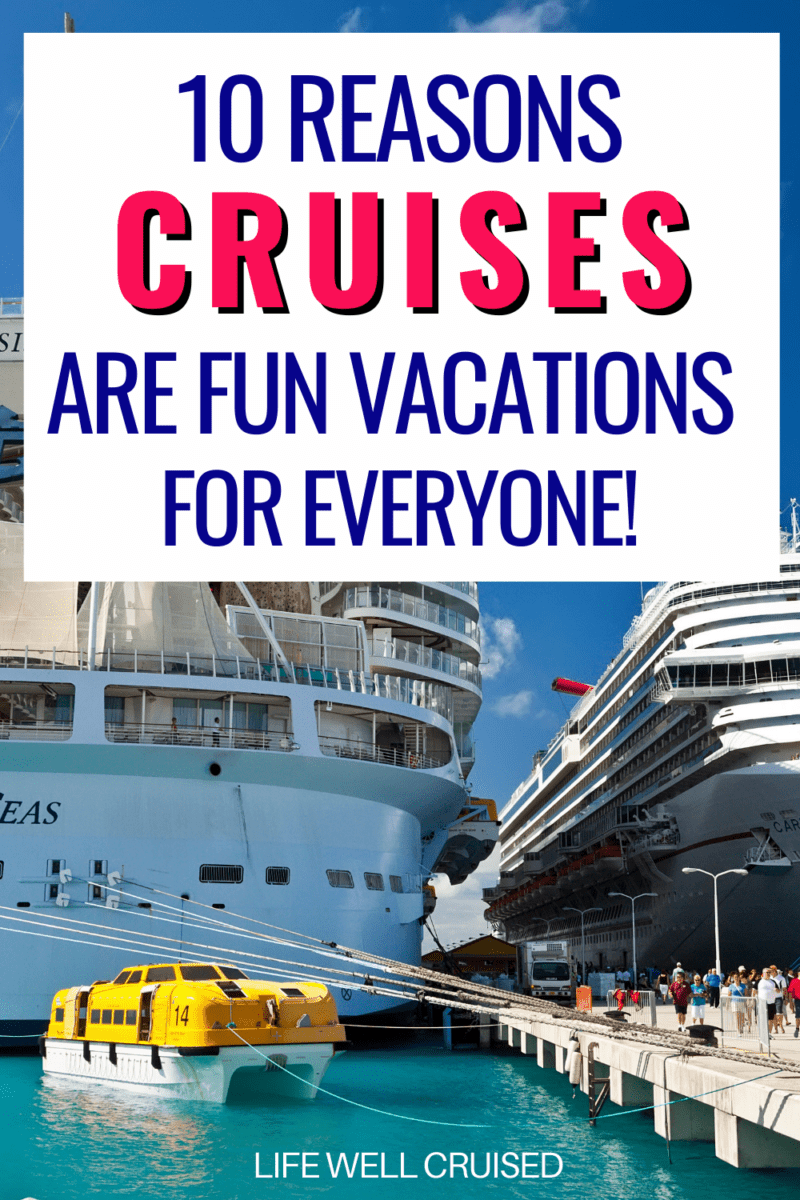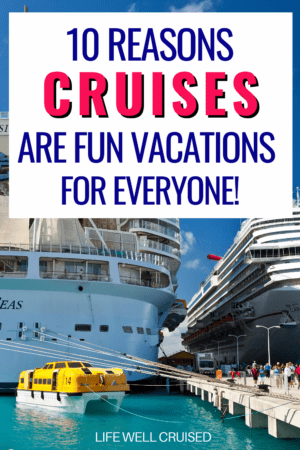 You Won't Get Bored
Many first time cruisers worry they may be bored on a cruise – in fact this was a concern my husband had before our first cruise. However, there is so much to do on cruise ships that it would be quite impossible to not have fun!
Even on cruise sea days, there are several ways to enjoy your time beyond hanging out by the pool on the lido deck. Most cruise ships have large sports courts with activities and free classes scheduled. Inside the cruise ship there you'll find trivia, lectures and port talks.
If you know that you like super fun activities, make sure to book a cruise ship that has waterslides and other theme park style features. If you're concerned about feeling stuck on a cruise ship or bored, it's a good idea to talk with a cruise focused travel agent to help you find the most fun cruise experience possible.
Get The Ultimate Cruise Planner
Regular price: $27 Now just $17!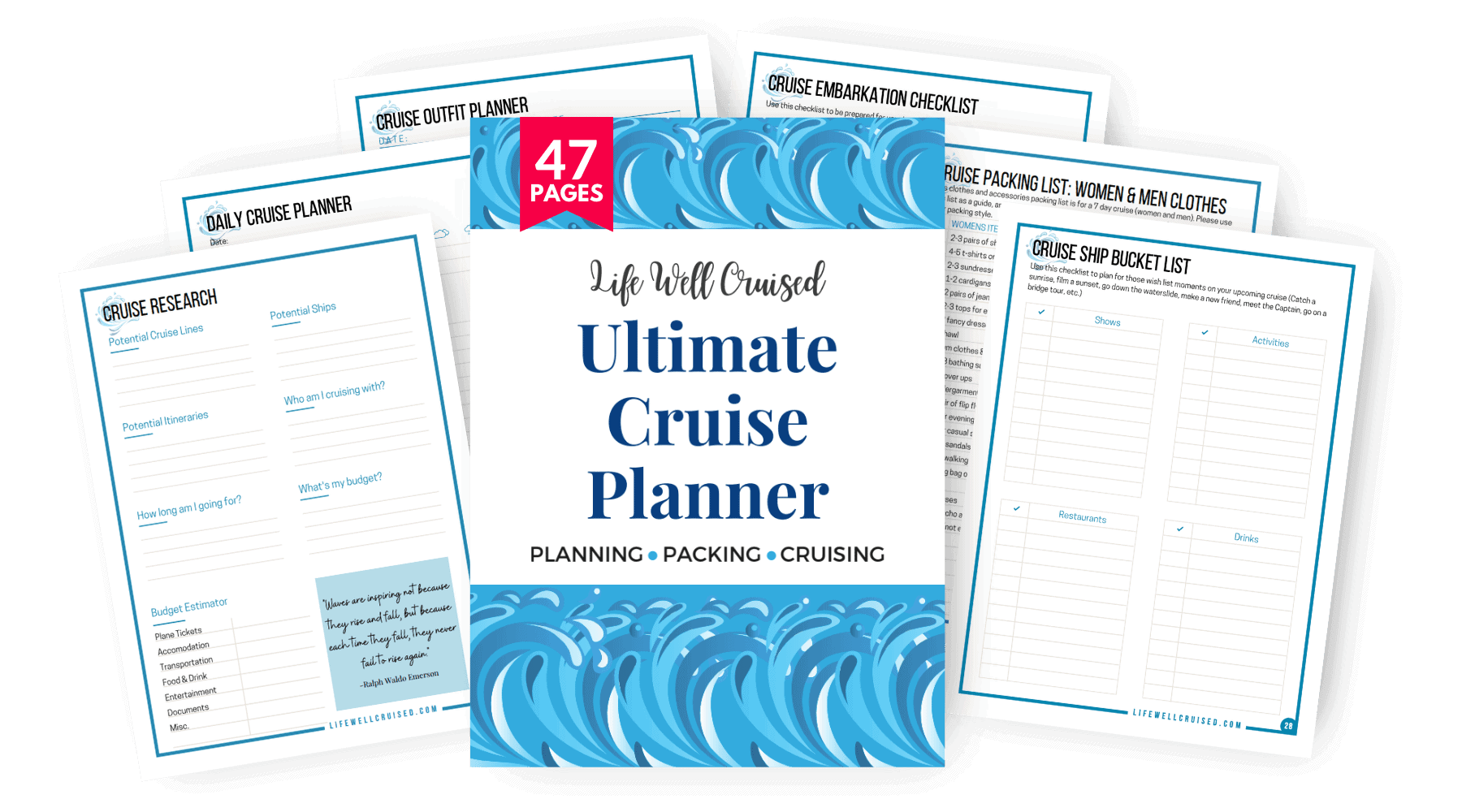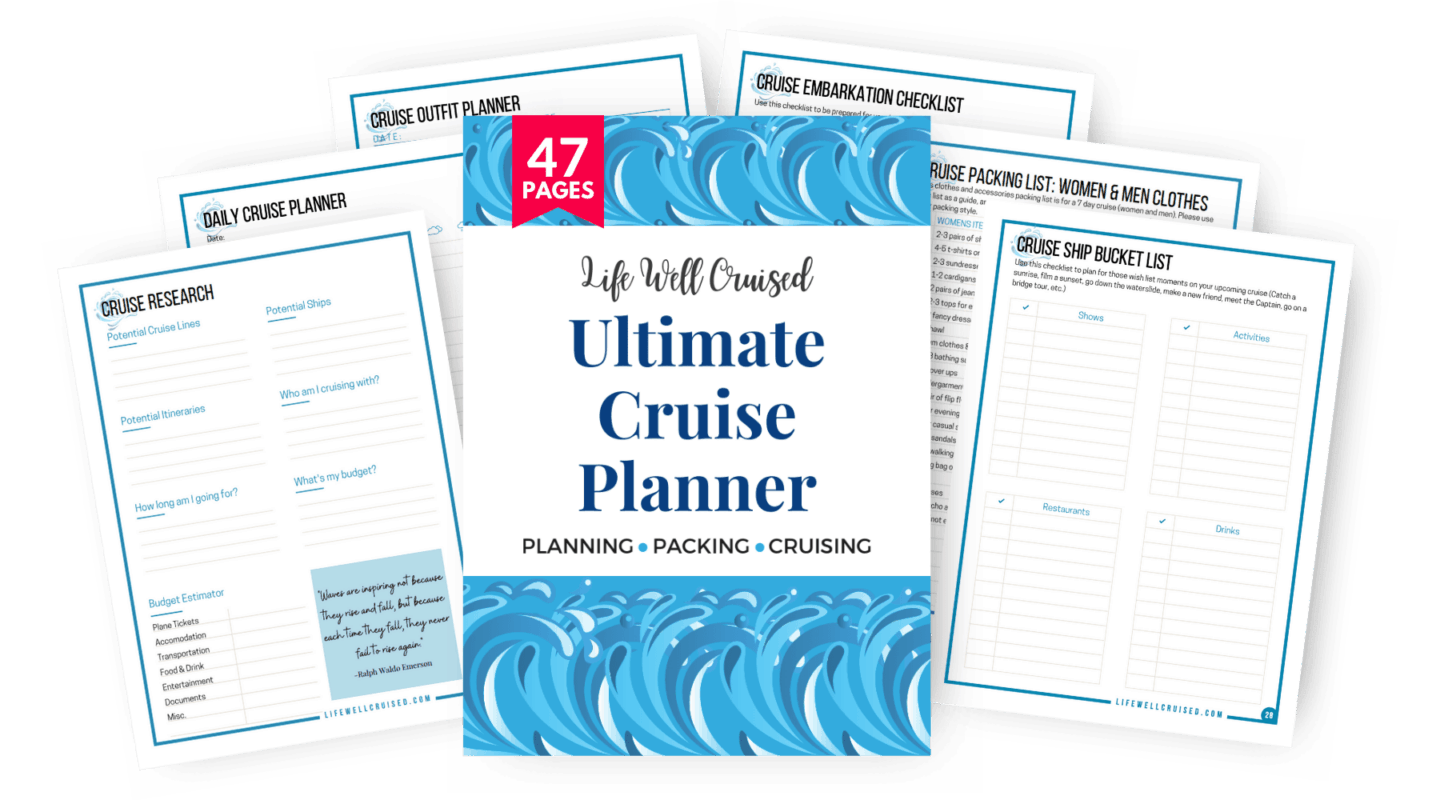 Related & Popular Posts
50 Cruise Essentials Most Popular on Amazon
Tipping on a Cruise Ship: The Ultimate Guide to Cruise Gratuities
What To Wear on a Cruise Vacation
25 Cruise Embarkation Day Tips Straight from the Pros
What to Pack for a Caribbean Cruise
30 Cruise Cabin Hacks Every Cruiser Needs to Know
Port Side vs Starboard – Which Side of the Cruise Ship is Best?
Final Thoughts on Are Cruises Fun?
If you haven't cruised before, you've probably been wondering if cruises are fun and if you'll feel bored and stuck on a cruise ship. In this post I shared some of the reasons why many people enjoy cruise vacations, and the fun activities you can find onboard.
I hope this was helpful if you're thinking of planning a cruise, to give you an idea what to expect. Remember that all cruise lines are different. To find the most enjoyable experience for you, research through blogs and YouTube videos, or talking with a travel agent is a good idea.
Have you cruised before and if so, what did you enjoy most? Please let me know your questions and comments below.
Happy Cruising!
Ilana
P.S. If you found this helpful, please don't keep it to yourself ;-). Please share on Facebook or PIN to your favorite Pinterest board (share buttons at the top). Thanks so much!
Let's connect:
Follow me on Facebook at Life Well Cruised
Follow me onYouTube at Life Well Cruised (Vlogs and cruise tips)
Follow me on Pinterest at Life Well Cruised
Follow me on Instagram at Life Well Cruised