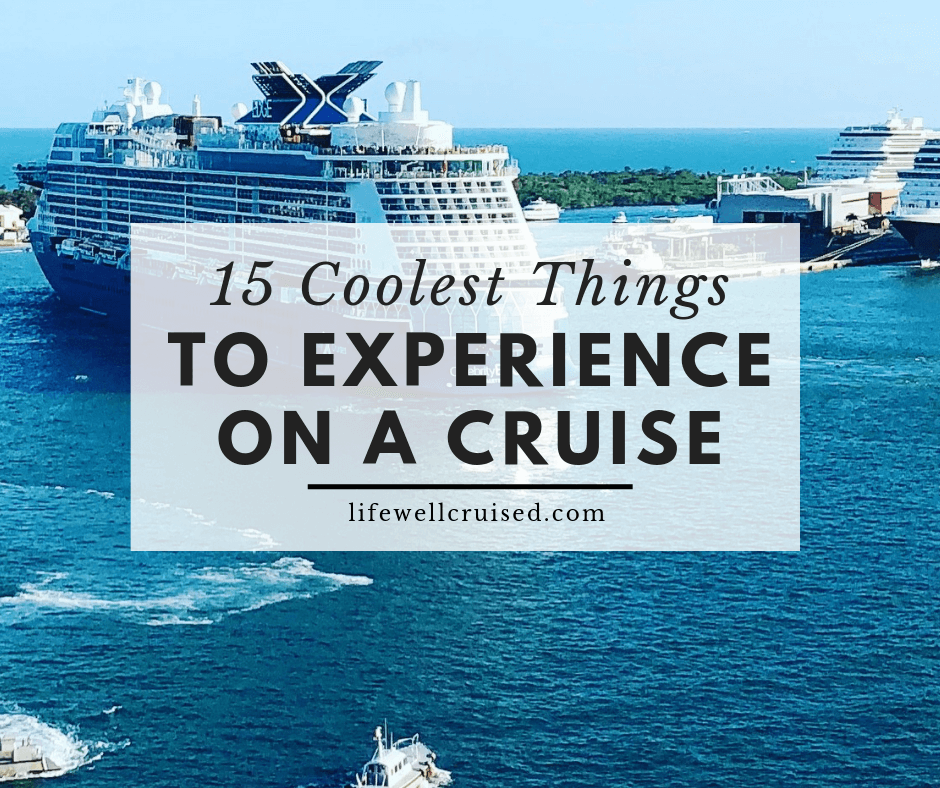 Did you think you might be bored on a cruise? Gone are the days where shuffleboard and midnight buffets were the most exciting things happening on a cruise.
In 2020 and beyond, there are some super cool things to do on a cruise!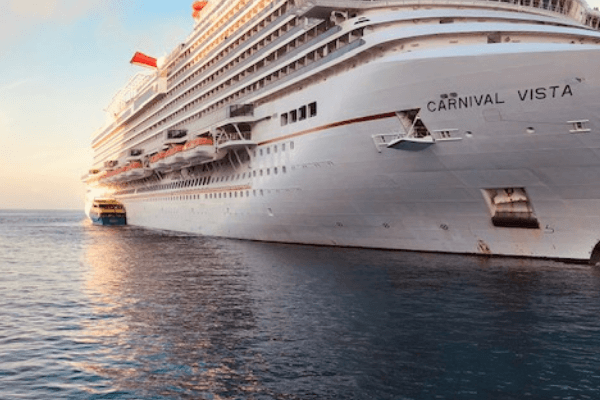 Cruise lines are pulling out all the stops to give cruisers amazing experiences, that you would never think of on a cruise ship!
While cruise lines that are more geared towards families obviously come to mind, there are some note worthy things going on in the cruise industry in general.
Royal Caribbean, Norwegian Cruise Line and Carnival Cruise Lines have some fun (and even daring things) to do for families, and those who are more "adventurous".
However, cruise lines like Princess Cruises and Celebrity Cruises have come out with some cool cruise innovations as well. Although they are unlikely to be heart-stopping, they have definitely created a buzz!
Here are the 15 coolest things to experience on a cruise ship
1. Skydiving at Sea
Royal Caribbean's Ripcord by Ifly skydiving experience, available on Quantum class ships, allows people to cross off a bucket list item in a pretty accessible and safe environment. This skydiving simulator is said to be an awesome. Make sure to grab the photo!
2. Royal Caribbean's North Star
Available on the *Quantum of the Seas and Ovation of the Seas (Alaskan experience). This unique viewing experience offers cruise guests unparalleled sky high views, while on a cruise ship.
*There is an additional charge which was announced recently, so do check with the cruise line for details.
3. Carnival's Skyride
Bike ride in the air, on a cruise ship! Yep, this is one cool activity (for those who aren't afraid of heights ;-)!
This 2 lane course which is suspended above the top deck, offers incredible 360 degree sea views! Check out the Carnival Vista, Carnival Horizon and Carnival Panorama for your chance at a Skyride.
4. Unbelievable Waterslides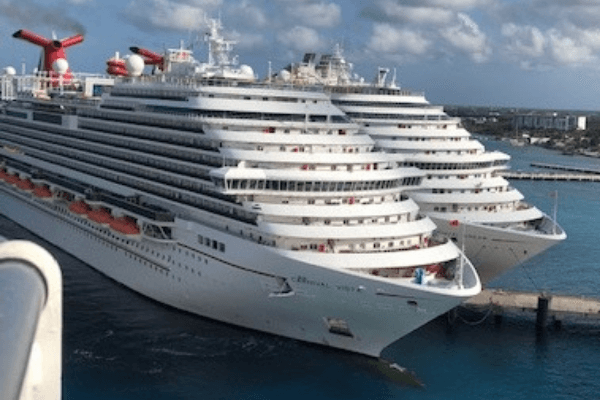 There are too many to mention them all, but WOW, some cruise ships have incredible water slides that are experiences in themselves.
Carnival, Norwegian, Disney an Royal Caribbean all have pretty great water-slides (check the ships for features) – and they are actually included in the cost of your cruise.
5. Laser Tag
Battle for Planet Z, a popular glow in the dark Laser Tag game is available on some Royal Caribbean cruise ships. Norwegian Cruise Line also laser tag games available on some ships.
As of now, Royal Caribbean's Laser Tag is included in the cruise fare. Norwegian Cruise Line has an additional fee. Please check with the cruise line for details.
6. Cool Non- Waterslide?
I'm truthfully not sure what to call this, it's not quite a water slide, but a "dry slide". However, the super cool Royal Caribbean Ultimate Abyss is the tallest slide at sea, and drops a full 10 decks. Check it out!
7. Zip-line at Sea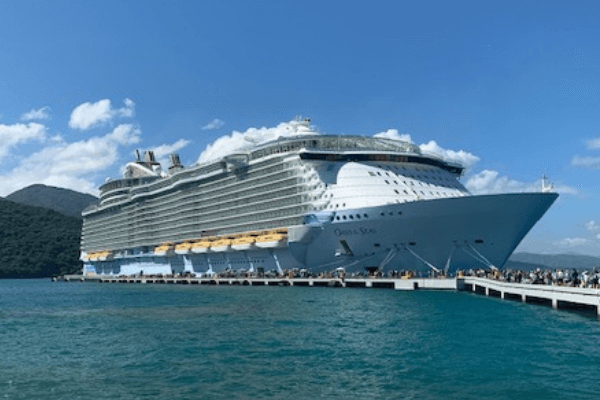 Zip-line on a ship? Yep! Royal Caribbean's Oasis Class ships offer zip-lining activities – for free!
Now before you think that this is only for the young ones, people of all ages (provided they meet the height requirement) do this activity. So whether you're 10 or 70, if you've always wanted to zip-line, give it a go!
Recommended: 27 Awesome Things to do on a Cruise Sea Day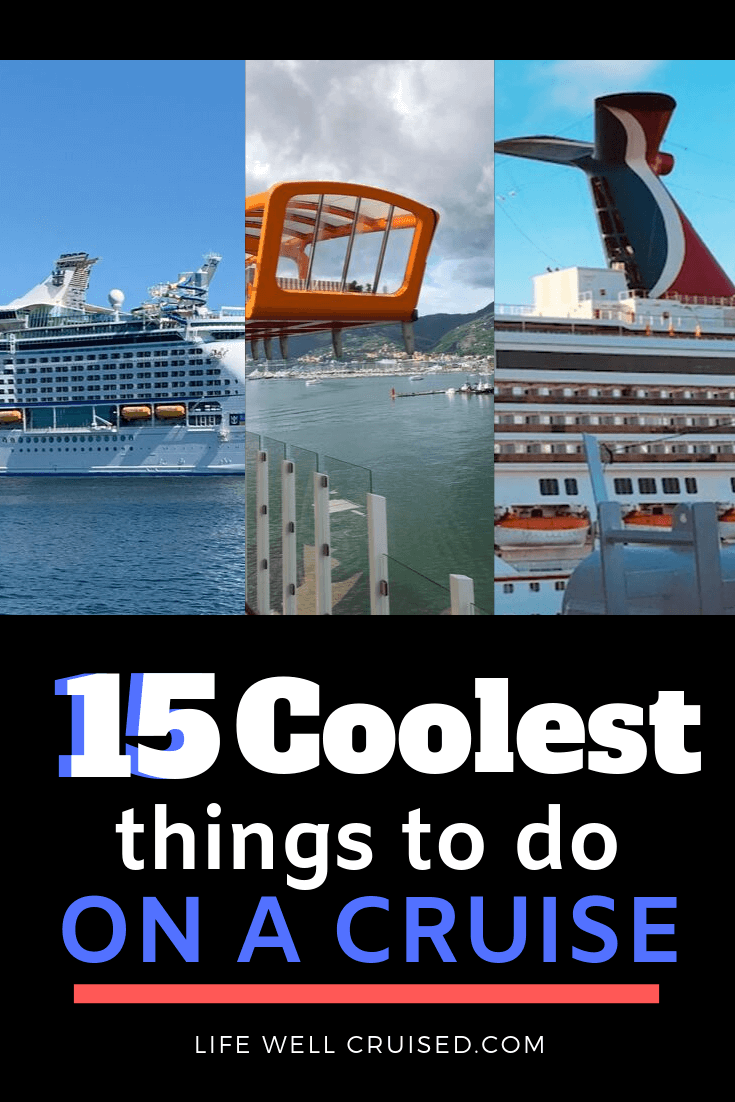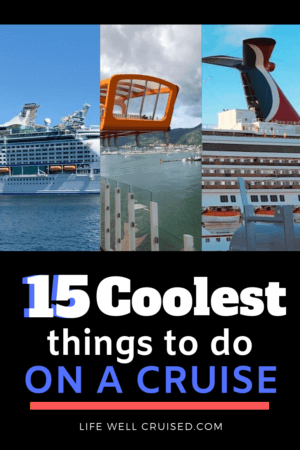 8. Go-Karts
Norwegian Cruise Line is always offering up new and exciting things for cruisers to do at sea! Go-karts, actual electric racing cars that go up to 30 miles an hour are available on 3 ships, Norwegian Bliss, Norwegian Joy and Norwegian Encore.
There is an additional fee for this cruise activity, and packages are available.
9. Ropes Course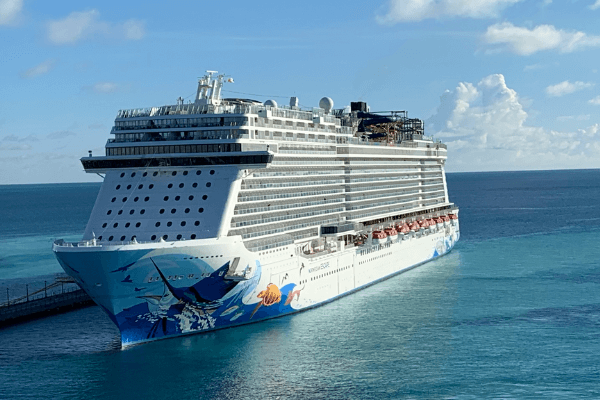 Norwegian Cruise Line and Carnival Cruises have a few ships with pretty cool ropes courses. This free activity is quite popular, so plan accordingly once on the cruise ship (there may be a line).
Are you brave enough to "walk the plank"?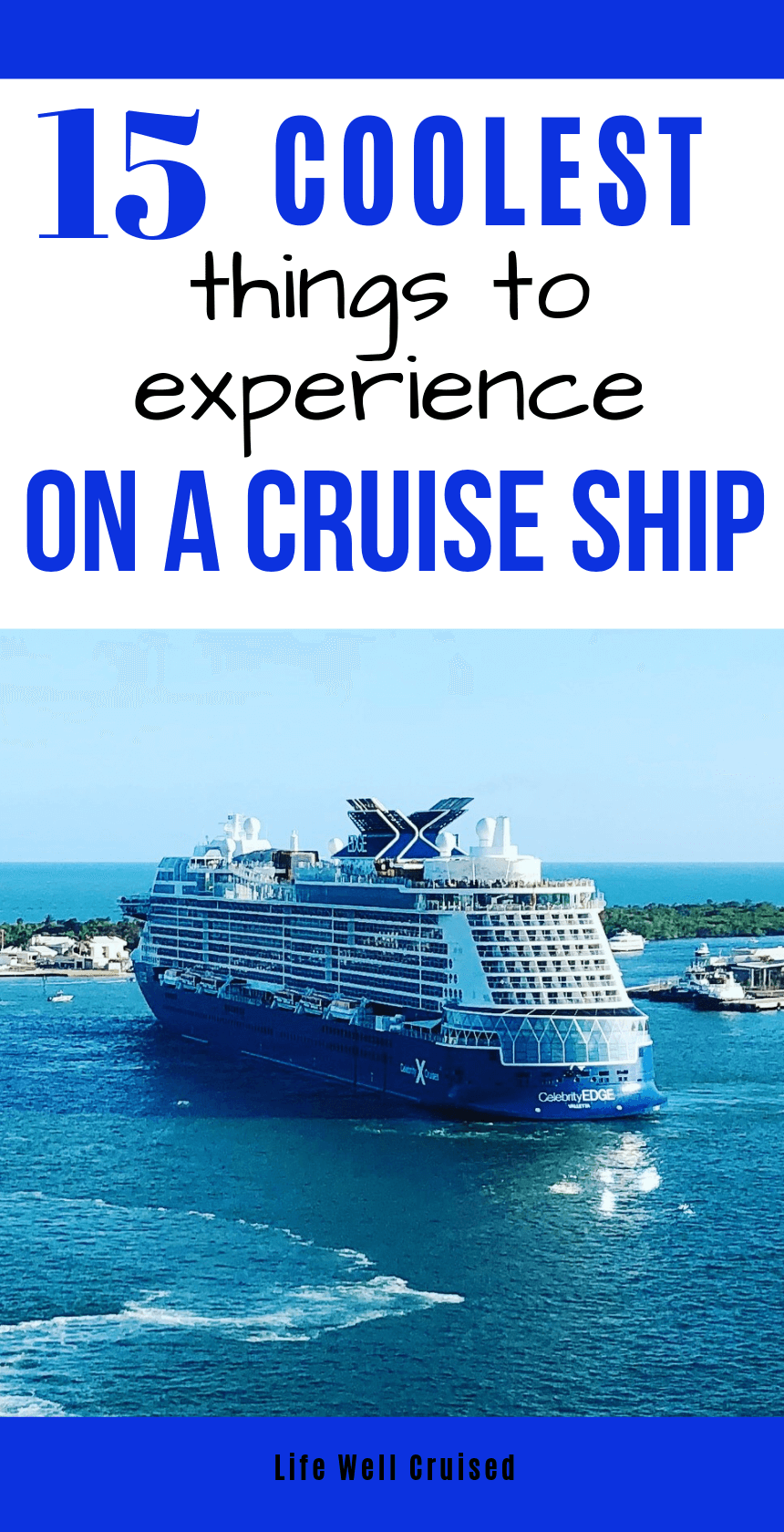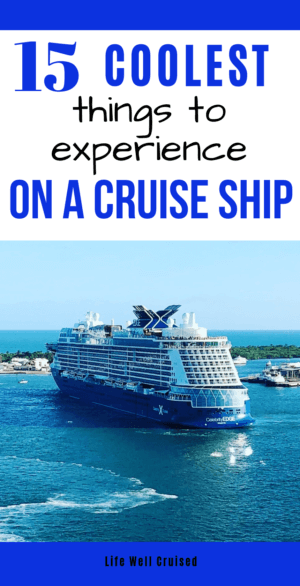 10. Ice Skating on a cruise ship
Royal Caribbean's Ice Skating rinks in Studio B, have been around since the early 2000's, but it's still a super cool experience. After all, skating on a cruise ship!! WOW!
The cruise ship has skates for "rent", and the activity is free. Plus, you don't have to cruise on one of the newest (and most expensive cruise ships) to be able to take advantage of this fun activity on a sea day!
Cruise Tip: Don't miss the Ice Skating Shows! Trust me on this one!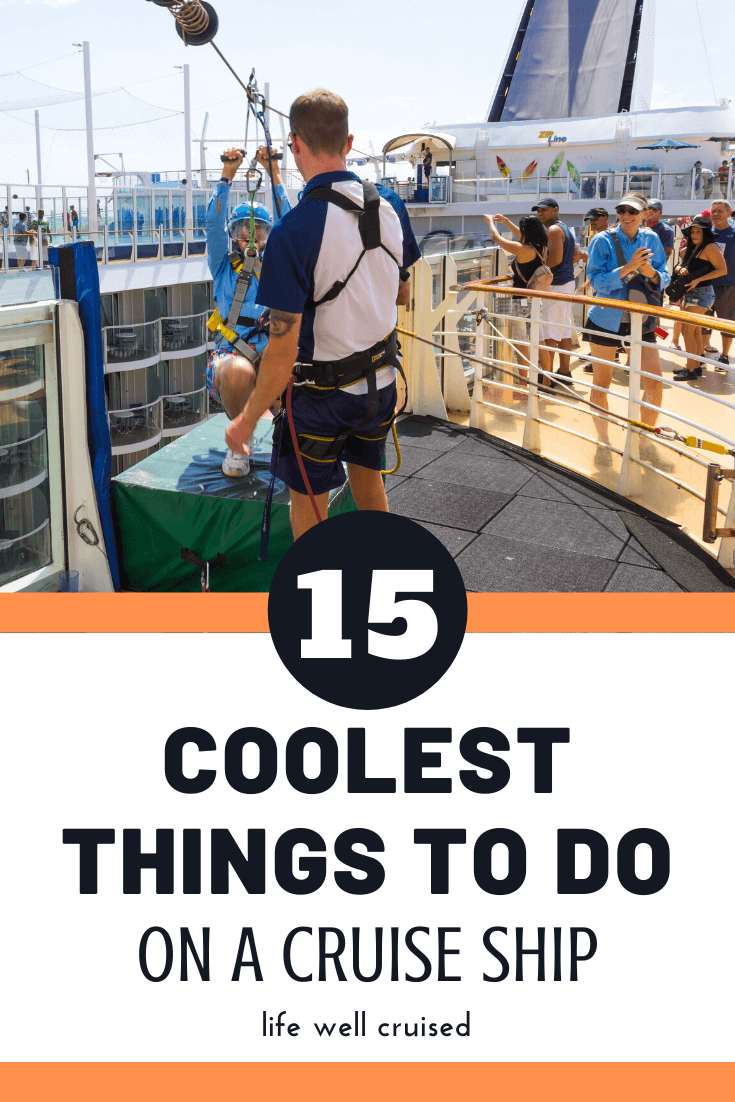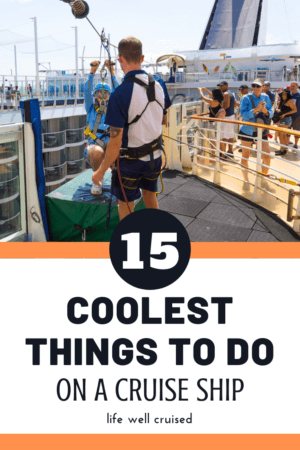 11. Ice Bars at Sea
This cruise ship Ice Bar is a pretty cool experience, quite literally.
On the Norwegian Getaway, Breakaway and Epic, you can go into a real Ice Bar at sea. You're given warm "fur" coats and everything and drinking pretty fun icy cocktails. There is a surcharge for this, so do check on pricing.
12. Planetarium at Sea
There are now 2 planetariums on cruise ships; Cunard's Queen Mary 2 and the Viking Orion. Both offer shows and an opportunity to stargaze.
Can you imagine being on a Trans-Atlantic crossing on Cunard's Queen Mary 2 and seeing the stars in this Planetarium at Sea? Dreamy.
13. Surfing Pools
On Royal Caribbean's Oasis Class and Freedom class ships, you can surf while at sea. With a chance to surf or boogie board on a cruise ship, there's just so much to do on a sea day.
14. Ocean Medallion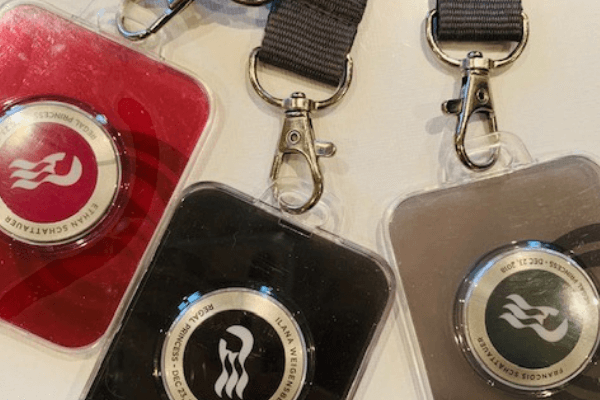 This innovative technology at sea is definitely creating a stir in the cruise world. Doing more than simply unlocking your cabin door, the Ocean Medallion technology offers cruise passengers a way to find their cruise mates on the ship, order drinks and food from a smart device and more.
Get this – with Medallion Net, you can have wifi as good as on land for a very reasonable price. If you need to work a bit while at sea, you know how amazing this is!
If you'd like to know more about how Ocean Medallion works, this post I wrote about it might be helpful :21 Things You Need to Know About Ocean Medallion
15. Magic Carpet
While the Celebrity Edge's Magic Carpet isn't a thrill ride,it is a unique and pretty awesome experience that would have been hard to imagine even a few years ago.
Cruisers can experience amazing sea views while dining in the open air. On a practical level, the Magic Carpet is also used as a really comfortable waiting area as cruise passengers boarding tenders. Nice!
Recap: 15 Cool Things To Do on a Cruise Ship
There's so much available on cruise ships, it's almost impossible to be bored, or not find something interesting to do.
Of course, even with all the cool innovations, there are still plenty of opportunities to relax and have some downtime enjoying all cruise ship life has to offer.
Have you done a cool cruise ship experience? Which new cruise ship feature are you hoping to try out? Let me know in the comments below.
Happy Cruising!
Ilana xoxo
If you've found this helpful, don't keep it to yourself ;-)! Please share it on Facebook or save it for later on Pinterest (share buttons at the top of the post). Thank you!
Recommended posts:
30 Cruise Cabin Hacks Every Cruiser Needs to Know
27 things To Do on a Cruise Sea Day (and not be bored)
15 Cruise Embarkation Day Tips Straight from the Pros
Let's connect:
NEW: Subscribe to Life Well Cruised on YouTube HERE
Follow me on Facebook at Life Well Cruised
Follow me on Pinterest at Life Well Cruised
Follow me on Instagram at Life Well Cruised