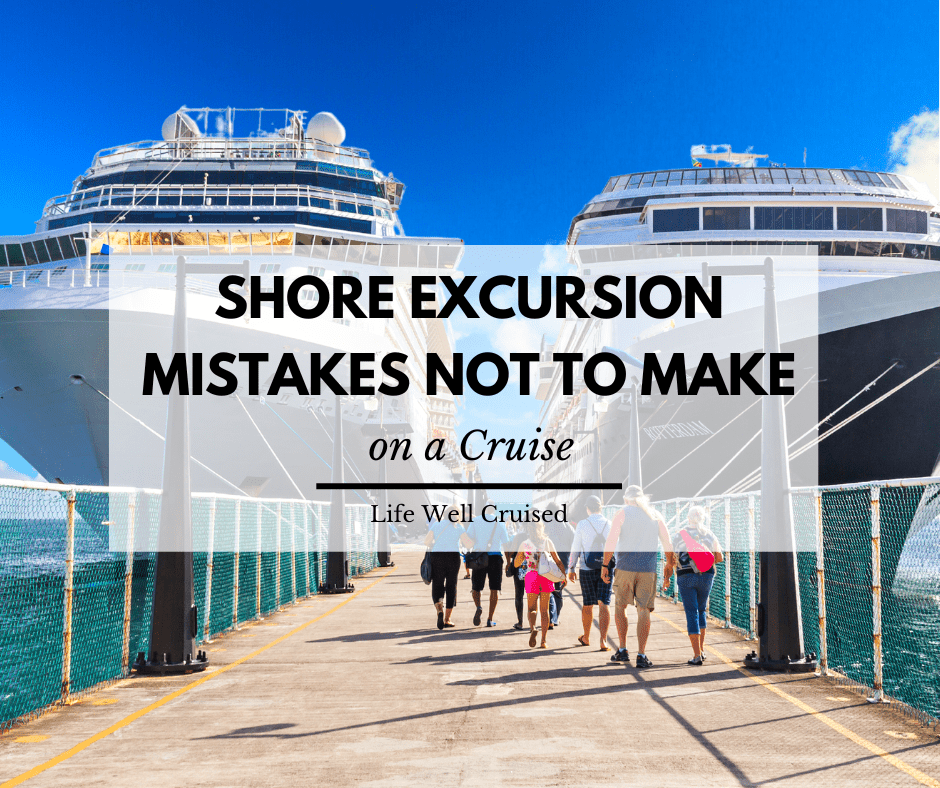 Shore excursions are a big part of cruising, but unfortunately there are some mistakes that cruisers often make and regret! Making some of these cruise shore excursion mistakes can result in losing or wasting money, unwelcome injuries, and more.
While this cruise excursion advice is great for first time cruisers, I know from my own experience with bad shore excursions, that even experienced cruisers can run into issues.
In this post we go over cruise shore excursion tips as well as things cruise passengers should avoid when in ports of call. Some of these cruise travel mistakes are more common, while others are unusual and not often talked about.
This post contains affiliate links which means if you click and buy that I may make a commission, at no cost to you. Please see my disclosure policy for details.
As an Amazon Associate I earn from qualifying purchases.
Cruise Shore Excursion Mistakes to Avoid
1. Not Knowing the Excursion Cancellation and Refund Policies
When booking a shore excursion, it's really important to know and understand the cancellation and refund policies. While most cruise line excursions offer refunds for cancellation, often up to 48 hours prior, excursions booked through private tour operators may have different policies.
When booking an excursion with a 3rd party or online through a local shore excursion company, make sure you know what happens if your cruise ship has a change in itinerary. If your cruise ship is unable to dock or tender due to weather, or anything else, is your shore excursion refundable?
Unfortunately, we've heard of some cruise passengers who've been disappointed when they've not only missed a cruise port of call, but also lose money on a missed excursion.
2. Booking the Most Popular Excursion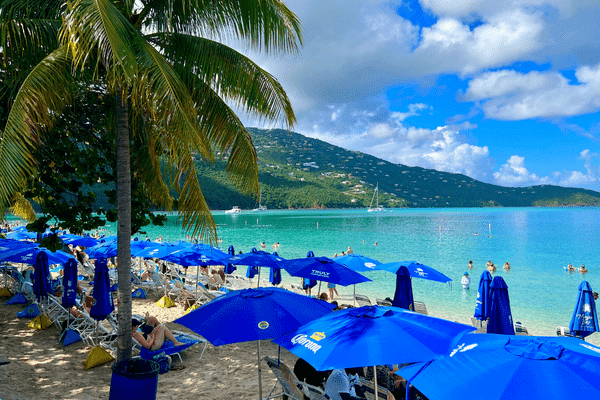 While booking the most popular cruise excursion can seem like a good idea, be prepared for crowds. Just like any popular tourist attraction, these "must-do" excursions will attract a lot of people!
If you know that there will be several cruise ships in port when you arrive, you may want to choose an excursion that takes you to a location that is still amazing, but less busy.
On a recent excursion to Megans Bay Beach in St. Thomas, it was more crowded that we'd remembered from past cruises. While the beach and water is still beautiful, we didn't love the rows of lounge chairs with wall to wall people.
Lesson Learned
In hindsight, we would have been better off at one of the other stunning St. Thomas beaches, rather than the most well known. There are also other fun shore excursions in St. Thomas that probably would have offered us a better time in port.
Related: 23 Best Things to Do in St Thomas on a Cruise
3. Not Bringing Cash & a Credit Card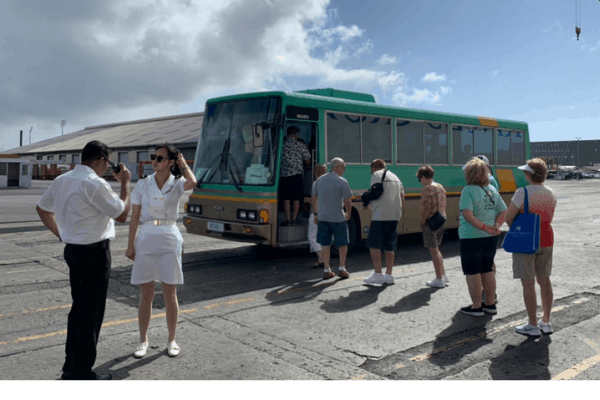 Even if you have an excursion that's already been paid, don't make the mistake of not bringing some cash and a credit card.
Small bills ($1-$5) are good to bring for tipping shore excursion guides and drivers if you choose. You'll also want some cash in case you decide to buy lunch, snacks or drinks.
While you may not expect to use a credit card during your tour or activity, a credit card is always handy to have for any unforeseen expenses or emergencies.
4. Excursion is too Physically Challenging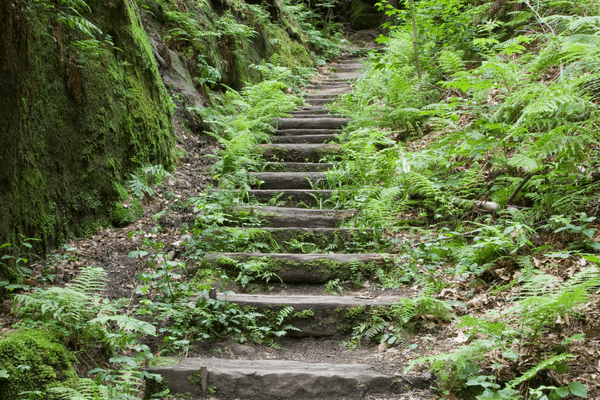 One of the most serious things that can happen on an excursion is getting an injury, such as a twisted ankle or having a fall. For this reason, you'll want to avoid any excursions that are too physically challenging.
This isn't always obvious. However, there are some things to know when you research your excursion.
Check the tour description for the level of difficulty. An activity may be listed as strenuous.
Read the excursion description (and read between the lines). For example, a walk on a scenic trail may be uphill, have rocks, tree roots and branches that are obstacles.
Watch cruise port YouTube videos and read cruise blogs for first-hand information
5. Not Bringing Seasickness Medication for Boat Excursions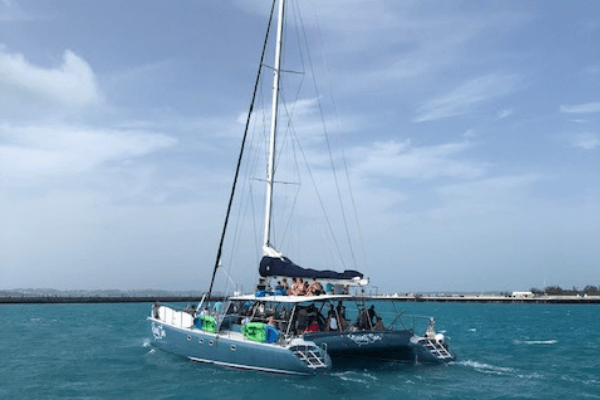 A mistake some cruise passengers can regret is not bringing seasickness medication for boat excursions, such as snorkeling, glass bottom boat tours and whale watching tours. Even if you don't get seasick on a cruise, small boats and tenders can be a different experience.
While this won't affect most people, if you're someone who gets nauseous on car rides and in airplanes, it's best to bring a motion sickness medication just in case.
Some of the best medication and remedies for seasickness are:
6. Forgetting to Bring Essential Items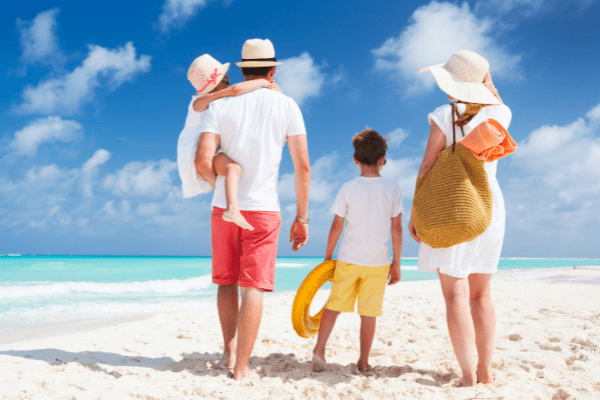 When you book your shore excursion, you'll also see a short list of items you should bring. Don't forget to pack a day bag with your cruise excursion essentials.
Depending on the activity, some items you may need to pack are:
towels (the ship will provide)
Get The Ultimate Cruise Planner
Regular price: $27 Now just $17!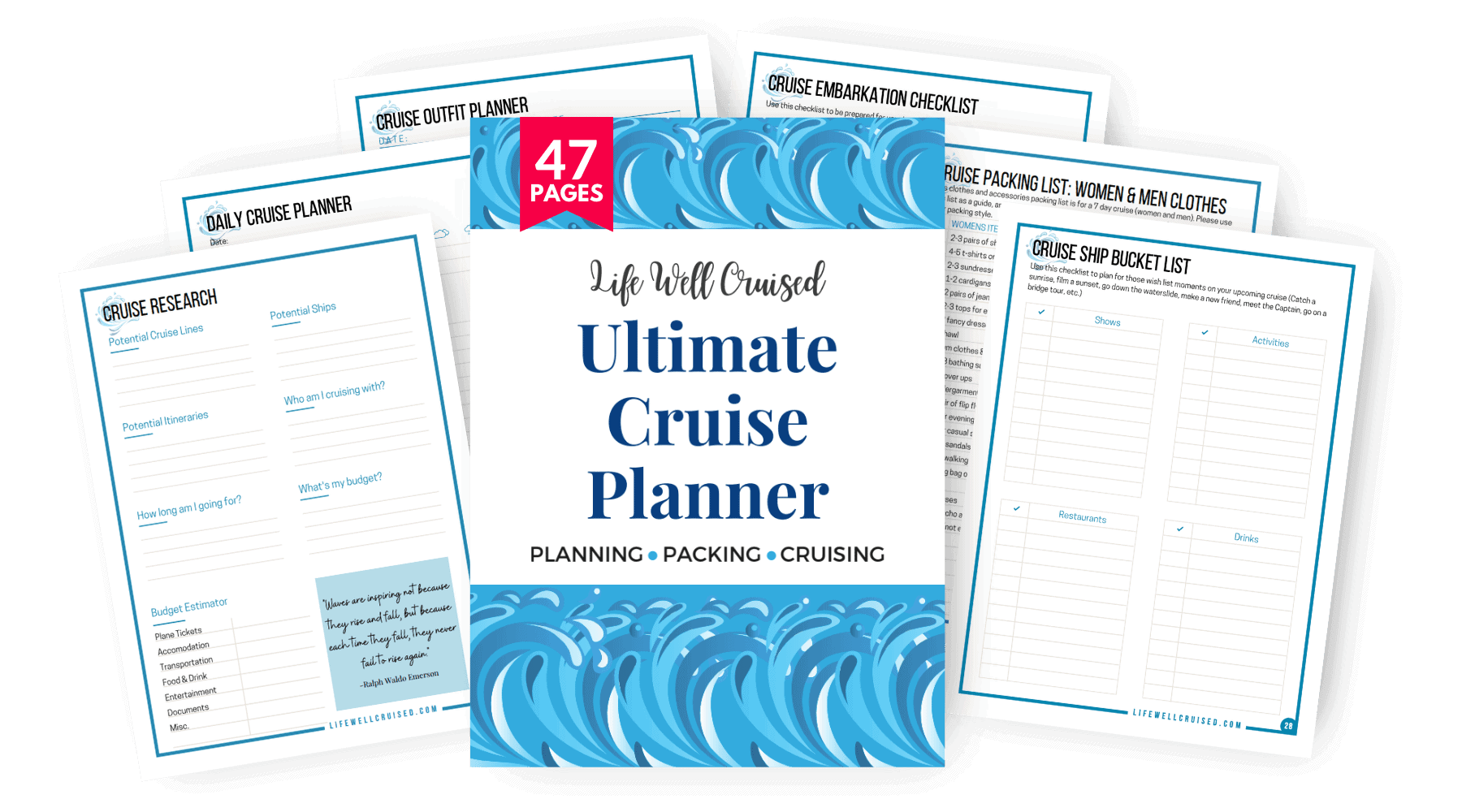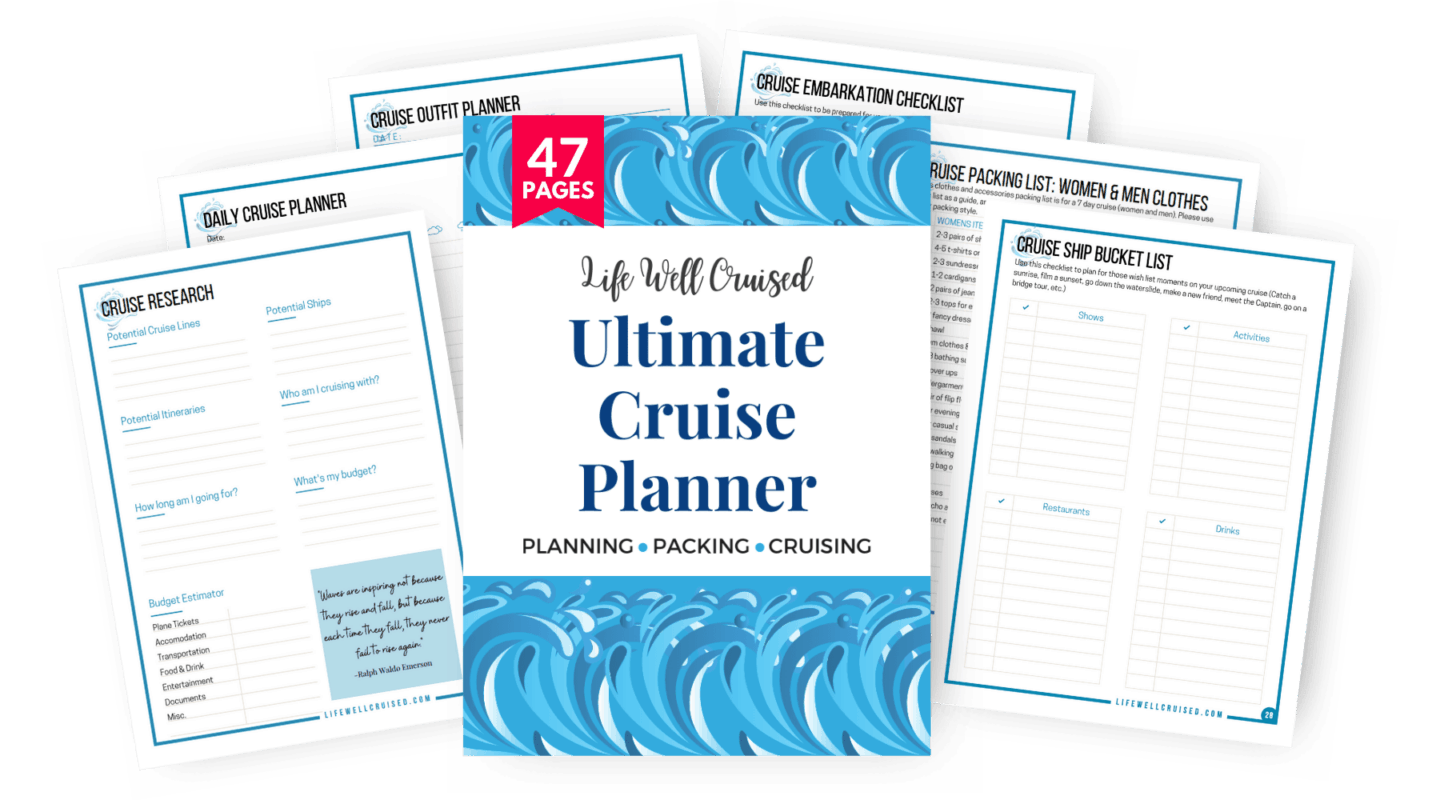 7. Ignoring Negative Reviews
These days, it's fairly easy to get a lot of information and reviews of any shore excursion or activity.
From Trip Advisor, to Cruise Critic, to the Cruise Line websites, there are plenty of helpful excursion and port reviews. You can also read reviews in cruise Facebook groups and on cruise and travel blogs.
While it's a good idea to take bad reviews with a grain of salt, if there are negative points that are repeated across several reviews, it's a big mistake to not take this seriously. Cruisers can avoid poor experiences on shore excursions by being forewarned.
8. Not Booking Excursions (to save money)
While there are times that you may want to skip an excursion and stay on the cruise ship in a port of call, if it's your first time visiting, it's worth booking some type of excursion.
While shore excursions aren't cheap, not booking an excursion in order to save money can be a big mistake.
Unfortunately, not all cruise ports have main tourist attractions close by to the ship. Some cruise ports are quite industrial or the main city can be a good distance, making it hard to visit without proper planning.
While you can just walk around near the cruise terminal, it's not the best way to experience the destination.
If there are some things you really want to see and do, it's a good idea to save money for your shore excursions before your cruise, choosing one or two that are the most meaningful.
Related: 11 Best Reasons to Stay on the Cruise Ship When in Port
9. Not Knowing When to Skip the Cruise Line Excursion
Cruise line excursions are great, as they offer convenience and peace of mind, since the cruise ship won't leave without you if your excursion is late. However, there may be times to consider a private excursion through a reputable local tour operator, or even visiting on your own.
Research is key, however, there are some advantages to private excursions that are appealing.
Smaller groups
Possible personalization of tours and activities
Less waiting on others
Often less expensive
If you choose to do a non-cruise line excursion, there are some things you can do feel more secure.
Taking a morning excursion, planning to be back a a few hours before all aboard time will give you peace of mind. Make sure to read reviews and ensure that your tour operator has a good reputation.
There are also some cruise ports of call where a beach is a short cab ride away, and an excursion may not be necessary.
Related: 11 Cruise Shore Excursion Day Tips
10. Don't Be Late
Never be late. You'll have a meet up time for your cruise excursion, and it's important to be on time so that the group can leave. If you're late, it's possible that they'll leave without you.
If you take a tour, you may have set meeting points and times, and it's important to respect them. Unfortunately, when some cruise passengers are late getting back, it can cause delays, and sometimes this means missing out on part of the tour.
Finally, the worst mistake any cruise passenger can make, and definitely one they'd regret, is being late getting back to the cruise ship at the end of the day. It's most important to return to your cruise ship before the all-aboard time, especially if you're not on a cruise sponsored excursion.
We've all seen videos of pier runners. Sadly, cruise passengers can be left behind in cruise ports of call if they don't make it back to the ship on time.
Video: 10 Shore Excursion Mistakes Cruisers (Almost) Always Regret
Related & Popular Posts
Get The Ultimate Cruise Planner
Regular price: $27 Now just $17!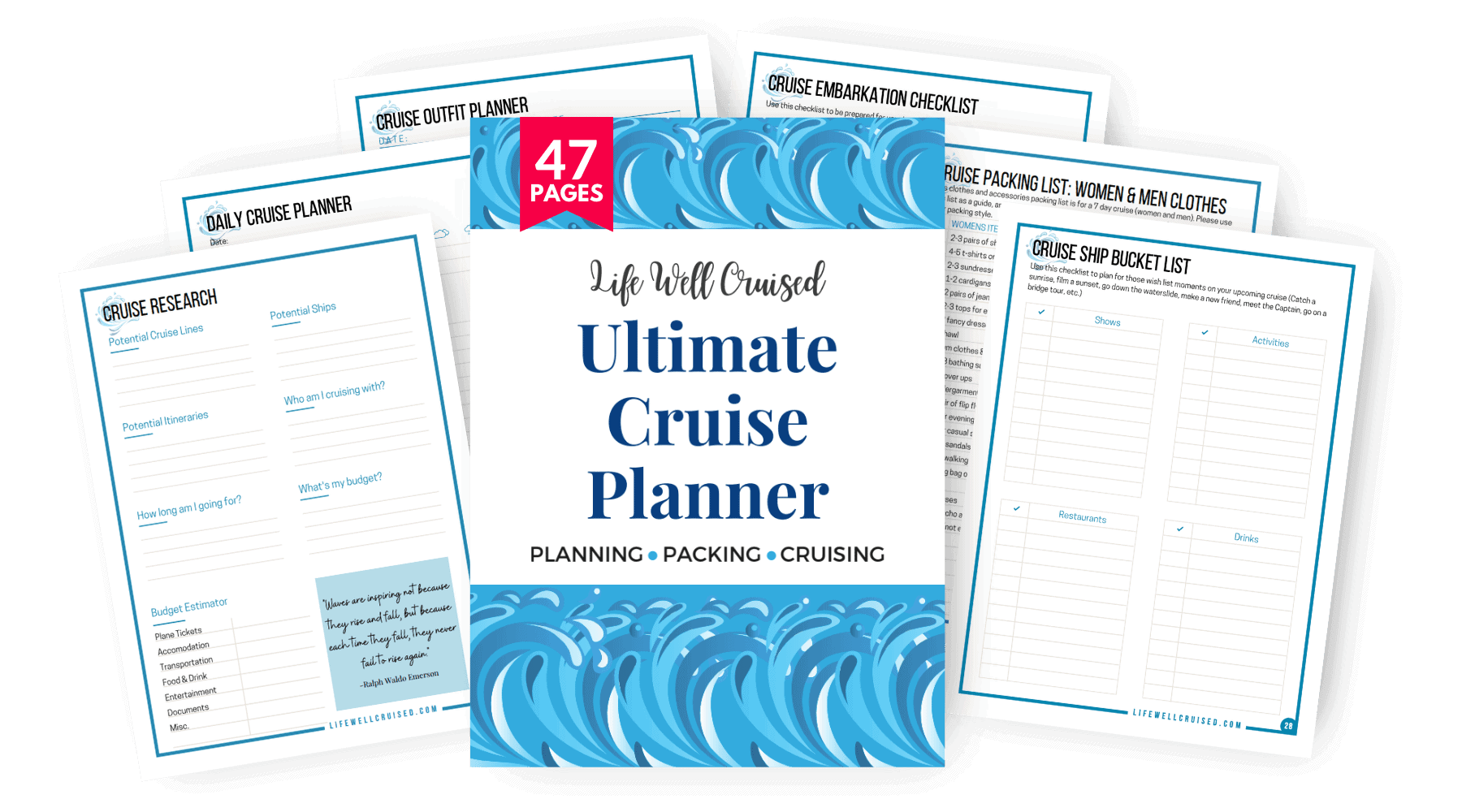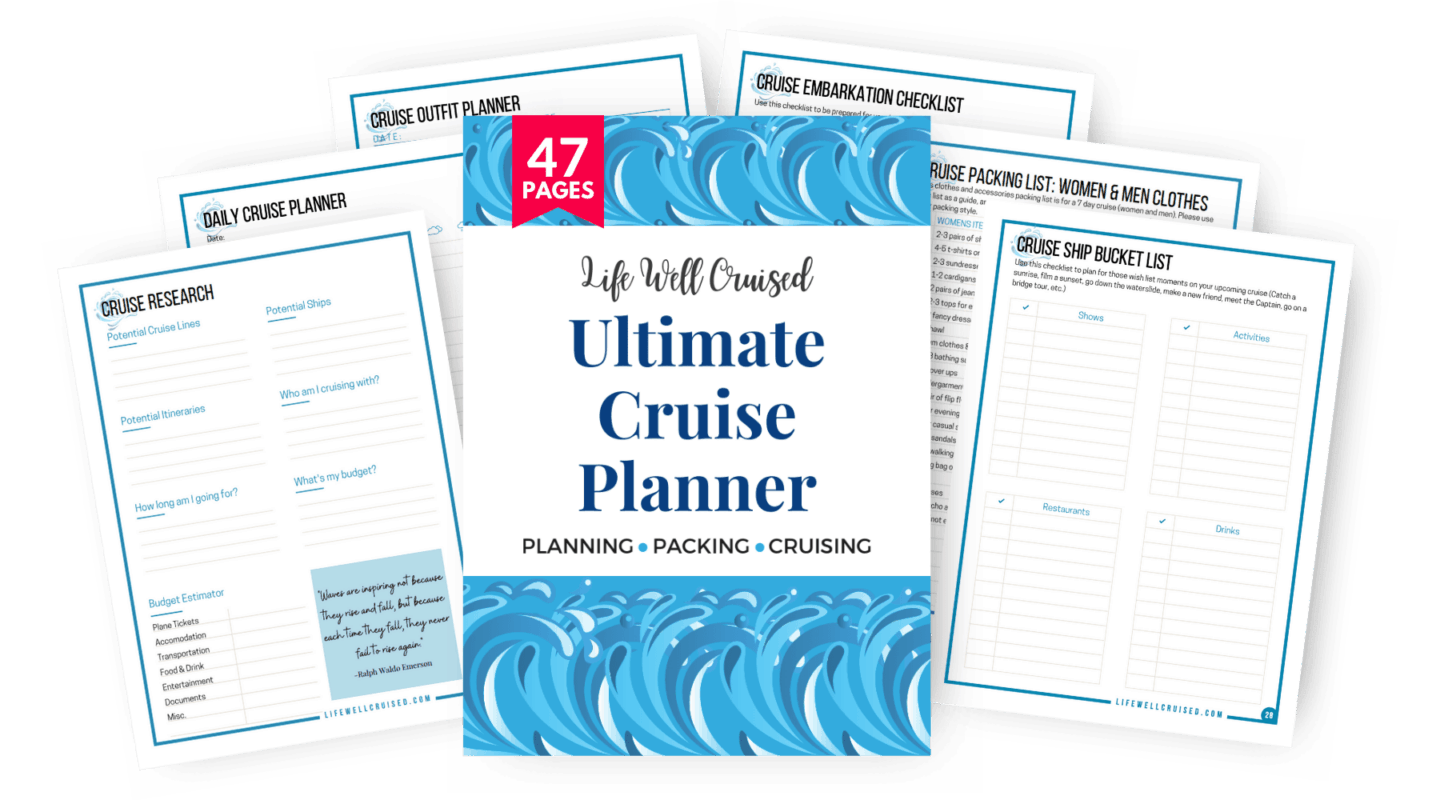 Final Thoughts on 10 Shore Excursion Mistakes Cruisers Almost Always Regret
Planning shore excursions is a big part of planning a cruise. Cruise passengers should plan carefully for days in cruise ports of call, to avoid some common cruise excursion mistakes.
Do you have any cruise shore excursion tips or hacks that have helped you on past cruises? Please let me know in the comments below.
Happy Cruising!
Ilana
If you enjoy this post please don't keep it to yourself ;-). Please feel free to share on Facebook or Pinterest (share buttons at the top). Thanks so much!