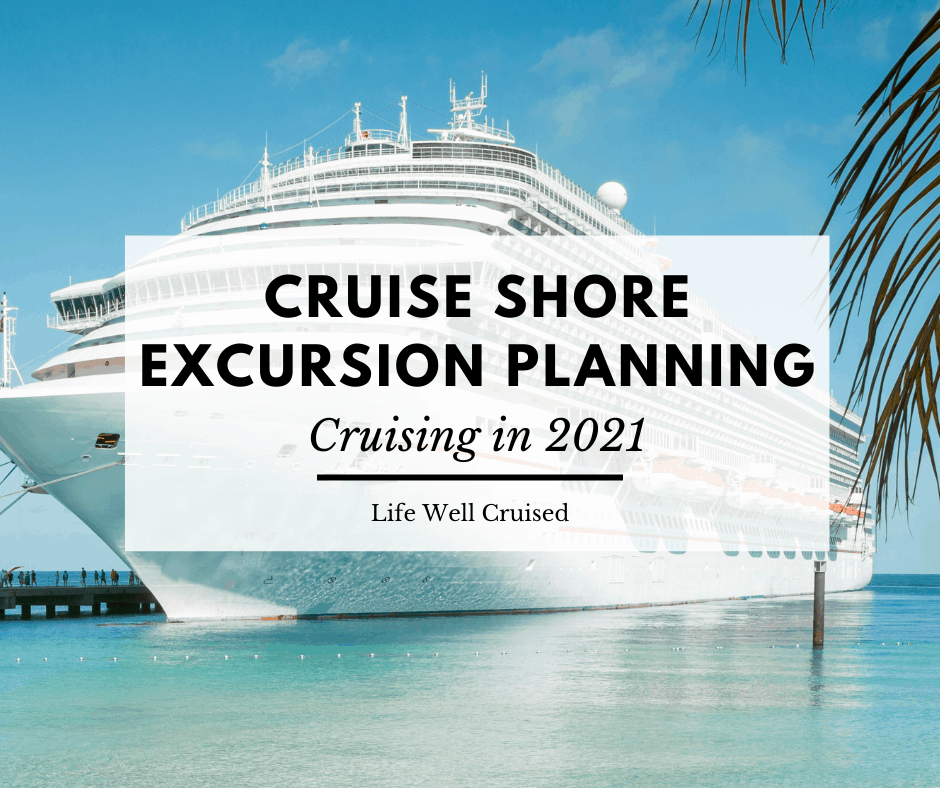 Are you planning a cruise for 2021? Due to new protocols and safety measures that are put in place for when cruises resume, cruise shore excursions must be booked with the cruise line. In this post, you'll find shore excursion planning tips and advice, to help you plan for your future cruise.
Planning Cruise Shore Excursions – What's New and Different for 2021?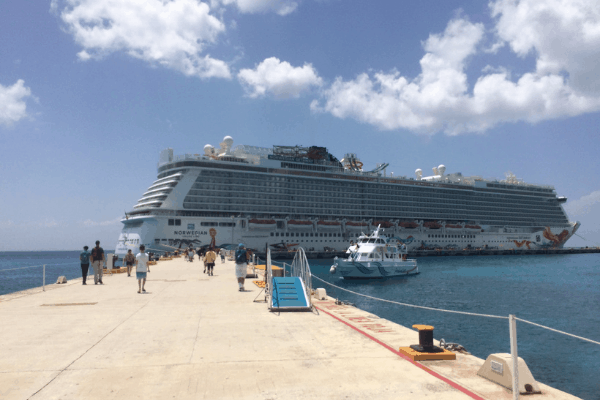 Cruise Planning in 2021
This post about cruise shore excursion planning is part of a series of new cruise tips for cruising in 2021. Due to new cruise safety and health protocols, travel restrictions, and changes in the world health situation, much of our tried and true cruise tips and advice needs to be revised and adapted for the times. I hope that this series of posts and videos will be helpful as you plan your future cruise.
As part of the new protocols for safe cruising during these times, cruise lines will be offering safe shore-side activities. This means that in order to disembark and visit the cruise port, passengers will need to book shore excursions with cruise line.
While controversial, the idea behind this requirement is to keep passengers within the safety bubble established on the cruise. The tour operators will maintain the same health and safety measures as on cruise ships.
This new rule is a big change for many cruisers, who enjoy having the option of choosing either a cruise line sponsored excursion, a private excursion or exploring a destination independently.
As with many new cruise protocols, this is not expected to be a permanent change. However, it's likely to be maintained through the start up phase and until the travel environment is safer.
If you're booked a cruise for 2021, this is something to keep in mind as you're planning and getting prepared.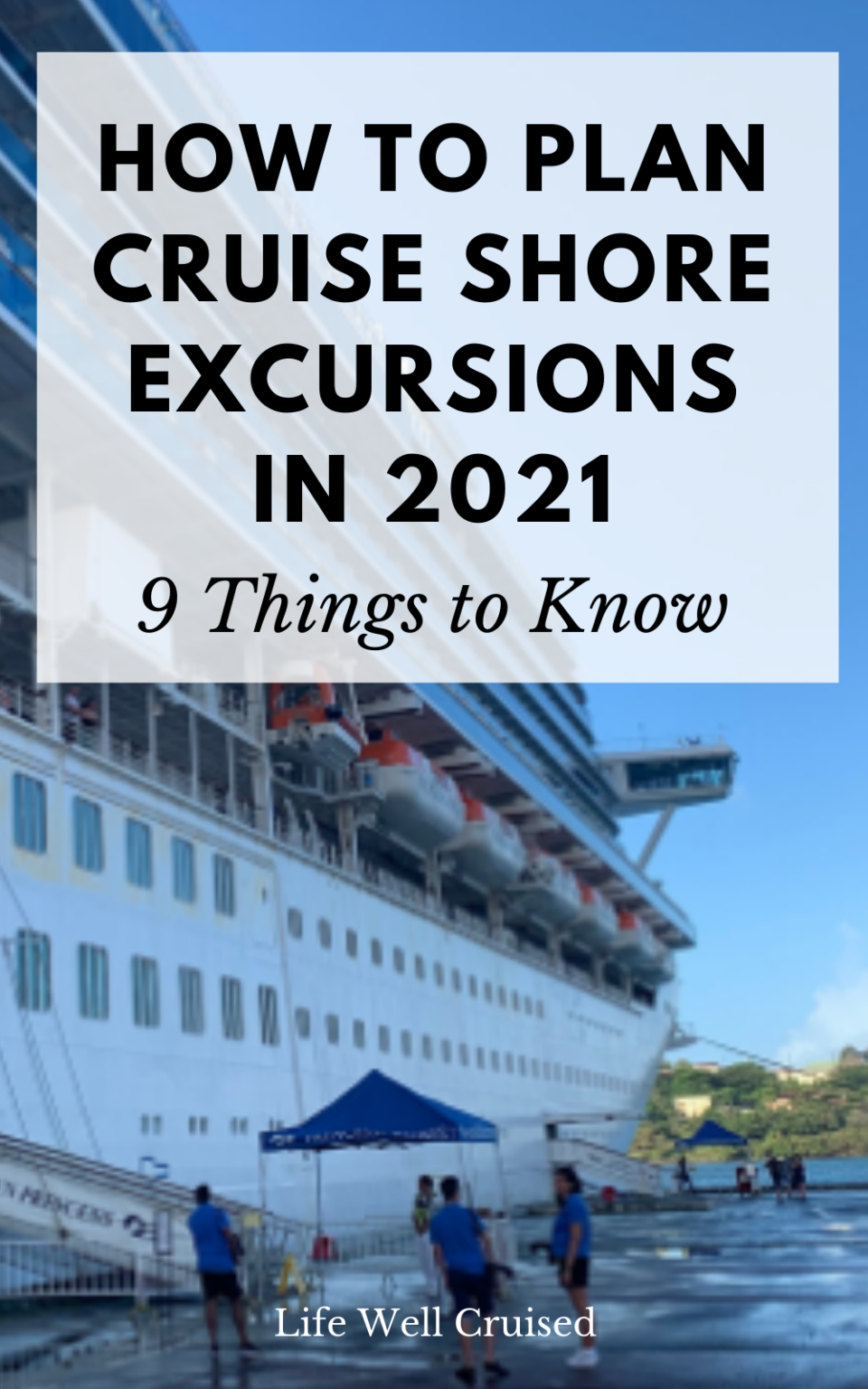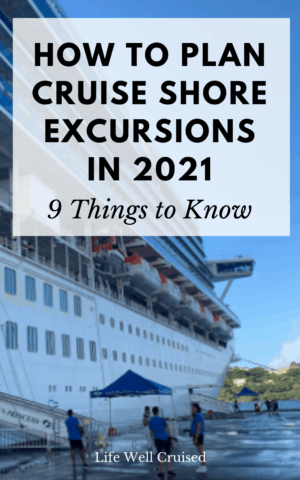 9 Important Cruise Shore Excursion Planning Tips for 2021
1. Advantages of booking shore excursions with the cruise Line
While I enjoy occasional private excursions and exploring on my own, there are definitely some advantages to booking shore excursions with the cruise line.
Planning is easy, and can be done in your cruise planner before your cruise or on the ship
Cruise lines have vetted the tour operator for safety and reliability
The cruise ship will wait for you if your excursion is late
In most cases, excursions can be cancelled and are refundable until 24-48 hours before the tour
If you have a complaint about the excursion, you can bring this to the attention guest services once back onboard
2. New safety measures on excursions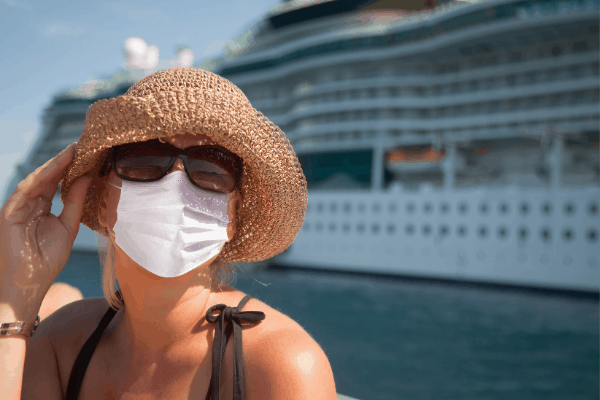 Cruise lines that have been sailing successfully in Europe, like MSC and Costa, have implemented safety protocols and rules. We expect similar safety measures on cruises that will resume in the Caribbean and elsewhere, at least in the start phase.
These measures are also recommended in the Healthy Sail Panel, which submitted a report with 74 recommendations for cruises to resume safely. The specifics for each cruise line will likely come once they are ready to announce official cruise start up dates.
This the process of how cruise line shore excursions will keep cruise passengers safe:
Tour operators will disinfect and sanitize their vehicle or shuttle
Tour guides and drivers will wear face masks and possibly other PPE
Safe distances will be maintained and reduced passenger numbers on tours
Passengers will need to stay with the tour group
Masks will be worn when indoors and when distances cannot be maintained
2. Research your excursion options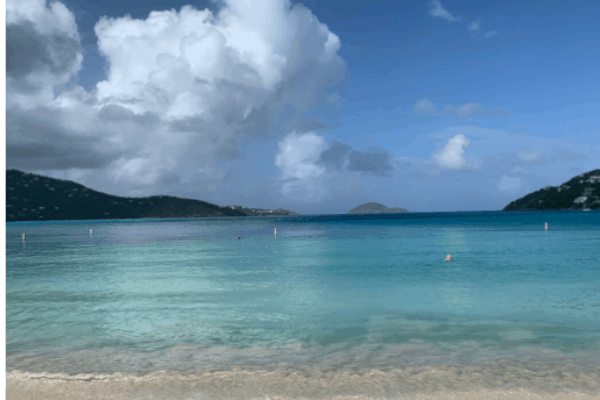 Just like cruises of the past, you'll want to do a bit of research on the cruise ports and best things to do. Even if some things are different, the beaches and sights and favorite places to see remain.
Consider your cruise excursion options. Do you want an active or quiet activity? Are you more interested in a cultural tour or party like atmosphere? Even though there have been changes, many of the amazing cruise excursions are still available. Whether you want to swim with dolphins, zipline or take a full day island tour, the choice is yours.
Keep in mind as well that cruise lines partner with local tour operators. They'll be following the same safety guidelines that are on the ship, such as physical distancing, wearing masks when this isn't possible, and cleanliness and disinfecting.
A great place to start is your cruise line website. You should have an overview of the destination, and then several shore excursion options to book.
Of course, you can also look at cruise blogs, ask questions in cruise facebook groups and check out cruise roll calls and message boards.
3.When to book cruise shore excursions
You might be asking if it's a good idea to book shore excursions early and plan in advance, or wait until you get on the ship?
While in the past, there may have been a case for waiting. Right now, this could mean that your options are limited. If there's an excursion you really want to do, you're best off booking it online in advance.
This is especially true for Alaska sailings, and other bucket list cruise itineraries. After all, you are there for the destination.
4. How to get shore excursion discounts
Make sure to log in to your cruise reservation, and sign up to emails from your cruise line. It's not uncommon to receive discounts of 10-20% on cruise line excursions, via email, so make sure to do this as soon as possible.
5. Keep track of payments
Whether you want to cancel a booked excursion, or if the worst happens and your cruise is cancelled, keeping track of your cruise payments is important.
Consider using one credit card for all your travel expenses, to make it easier to see at a glance. You may also want to keep a cruise travel planner and use it to write notes about excursions, cruise packing lists etc.
6. Stay on the ship while in port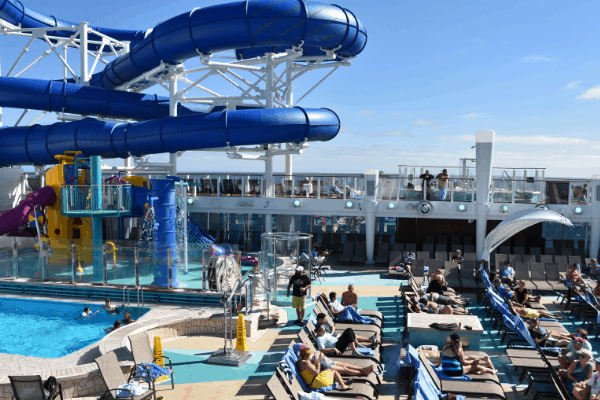 Just putting this one out there – since for now, it's required to book an excursion with the cruise line, you may want to create an extra sea day for yourself, if you know what I mean.
The advantage of staying on the ship when it's in port is that you get a very quiet ship. The hot tub and pools are almost empty, the spa will often have discounts and promotions, the restaurants will be quiet. Think of it like having your own giant, amazing, almost private yacht for a few blissful hours.
7. Pack a shore excursion bag
Having a large tote bag, backpack or beach bag is essential for excursions and port days. You'll want to make sure you have the basics like sunscreen and water bottles, as well as hand sanitizer of course.
Here's a good cruise excursion bag packing list I put together, to make sure you have everything you need (no matter the activity).
8. Bring a credit card and cash for your excursion
When getting ready for your cruise, remember to pack both a credit card, as well as some cash and small bills. Small bills are super handy for tipping on shore excursions, if you're pleased and decide to do so.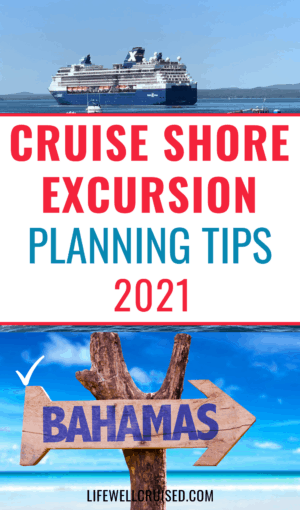 9. Be open and flexible
If there's anything we've learned in 2020, it's to be flexible and patient. The fact is, these new protocols will change over time, and ease.
However, if we wait and don't plan, we may be disappointed. So, my 2021 plan is to look forward and be hopeful, knowing that we're heading in the right direction and that good things are coming.
Please keep in mind that the situation remains fluid and things may change quickly. If you book an excursion with the cruise line, it's almost always refundable, meaning it can be changed or cancelled if plans change.
Read next:
11 Best Reasons to Stay on the Cruise Ship While in Port
Cruising's New Normal; 5 Changes We Have to Accept (at least for a while)
8 Most Important NEW Cruise Health Safety Protocols
25 Most Recommended Amazon Items to Bring on a cruise
Final thoughts: Best Tips for Cruise Shore Excursion Planning in 2021
While many of us are anxious to cruise again in 2021, we're also itching to travel and see the world once again. Planning shore excursions is an important part of planning and getting ready for your cruise, so make sure you don't leave it to chance.
What have you done in terms of planning excursions for your 2021 cruise? Do you have questions or advice for cruising in 2021? Please leave your comment below as it can surely can help other cruisers.
Happy cruising!
Ilana xoxo
P.S. If you've enjoyed this post, please share it with a friend on Facebook or save for later on Pinterest. Thanks so much!
Let's connect:
Follow me on YouTube at Life Well Cruised
Follow me on Facebook at Life Well Cruised
Follow me on Pinterest at Life Well Cruised
Follow me on Instagram at Life Well Cruised