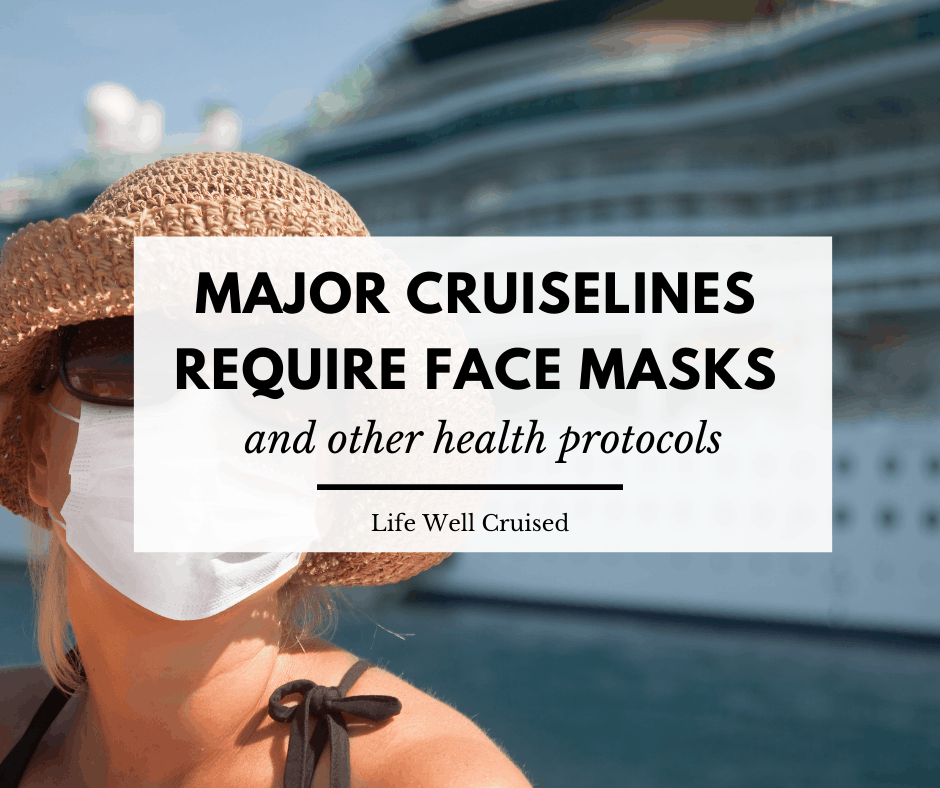 Cruise Lines Will Require Face Masks on Cruise Ships as Cruises Resume
As cruise lines prepare to start up again when it's safe, many cruisers are asking, "Will I have to wear a mask on my cruise?"
When I originally wrote this post in summer, it seemed likely that cruise passengers would have to wear a mask, but it wasn't confirmed. We are now in October, and a lot has changed since then.
Cruises are sailing in Europe and have protocols in place, and this includes wearing a mask when indoors and in public areas, except in cabin and when eating or drinking. When not able to social distance, masks will be required in outdoor spaces.
Royal Caribbean is preparing to sail in Singapore in December, and has released the Royal Promise which includes health and safety measures for passengers and crew. Wearing masks will be mandatory in most areas of the cruise ship, except when eating and drinking. Please see video below.
As well, all members of CLIA, the Cruise Line International Association, have agreed to a core set of safety and health protocols, as cruises prepare to resume from the USA. It's now been confirmed that face masks will required on cruise ships.
Back in June, when frequent cruisers were polled informally and asked if they would be willing to cruise with a face mask, the majority responded with a resounding "NO". With time, however, there does seem to be an acceptance for many that if this is what it takes to cruise, they are willing.
Read more: Cruising's New Normal – 5 Changes We Have to Accept (at least for a while)
New cruise safety and health protocols: 8 Most Important NEW Cruise Health & Safety Protocols
Please let me know in the comments at the bottom of this post, what you think about the protocols and wearing a mask on a cruise vacation.
Here's the latest news from Royal Caribbean and how they are making cruising safe for passengers, crew and communities as they resume:
Original article below:
Are Cruisers Willing to Wear Masks on a Cruise?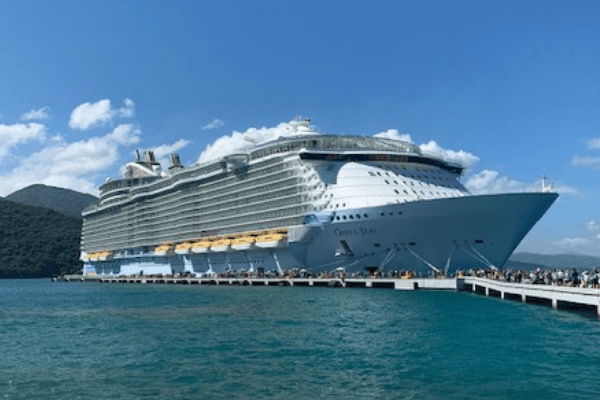 Let's first look at how cruisers feel about this topic
There's no question, the subject of wearing masks on a cruise is controversial, even among loyal cruisers!
I asked the question "Would you cruise if you have to wear a mask? Why or why not." in my Life Well Cruised Facebook community, and these were the results.
For reference, similar responses can also be seen in other cruise Facebook groups and on cruise critic forums.
There were 3 types of responses
No way! (majority – approx 70%)
Maybe sometimes (the compromise)
Yes, if it means I can cruise, I'll do anything 🙂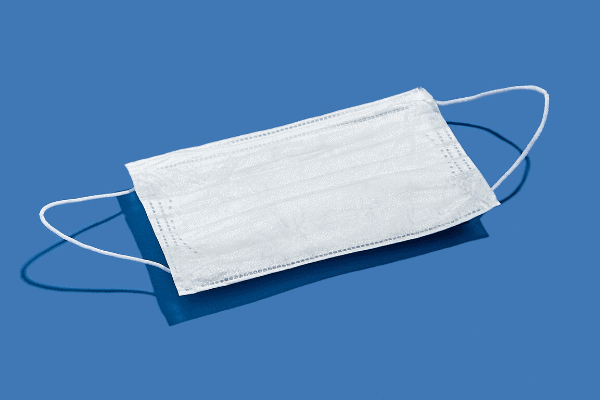 Group 1 – No Mask for me!
For those that say they don't want to cruise with a mask, the sentiment is strong. In most cases, it isn't that people are against wearing masks if they need to at home, but that they don't see this as enjoyable on a cruise vacation.
If a mask is made mandatory on a cruise, many say they'll simply wait to cruise.
"I wear one in public at the moment and I would wear one on a flight but it would make the cruise less enjoyable."
"We don't want to wear a mask and be paranoid about everything."
"No it would ruin the cruise for me. If we were forced by regulation to wear a mask, that denotes to me that it's clearly not safe to go on a cruise."
"It's a vacation and it shouldn't feel harmful. I have allergies and asthma and I get uncomfortable just making my grocery trip while wearing a mask."
"I hate to say it, but I think it would ruin the carefree feeling for me."
In their responses, many of these cruisers said that they were supportive of other changes and safety measures, such as no self serve buffet and reduced passenger capacity, but wearing a mask was a dealbreaker.
Group 2 – The Mask Compromise
Still other's have said that they can see wearing a mask for part of the time on a cruise, and it still be enjoyable.
"It depends… maybe at muster drills and other large gatherings, but definitely not all day."
"I could see wearing a mask to embark and disembark, and enjoy the evening shows and for runs to the bar."
"Wearing a mask on a cruise ship is better than wearing a mask not on a cruise ship, so yes I would."
All agreed that wearing a mask on a pool deck and sun lounger would not be enjoyable, but did feel that a compromise could be made for wearing masks when social distancing wasn't possible.
Group 3 – We're ready! (with a mask)
Finally, there are cruisers who are anxious to cruise and are comfortable with wearing masks, if required, on a cruise.
Here's what these cruisers had to say:
"Yes, I would. Where do I sign up?"
"Yes! I wear a mask not only to protect myself but to protect others from anything I may spread. I am not willing to give up sailing and will help in any way I can."
"I think it would be very wise for any crowded areas like theaters and atriums."
"Yes! I've got one for every outfit!"
This is a smaller grouping, but as more people wear masks in society, at least in certain circumstances, this sentiment can grow.
True story – There are cute cruise themed masks sold online and on Amazon that are gaining popularity!!
5 Reasons Cruise Lines Will Probably Require Masks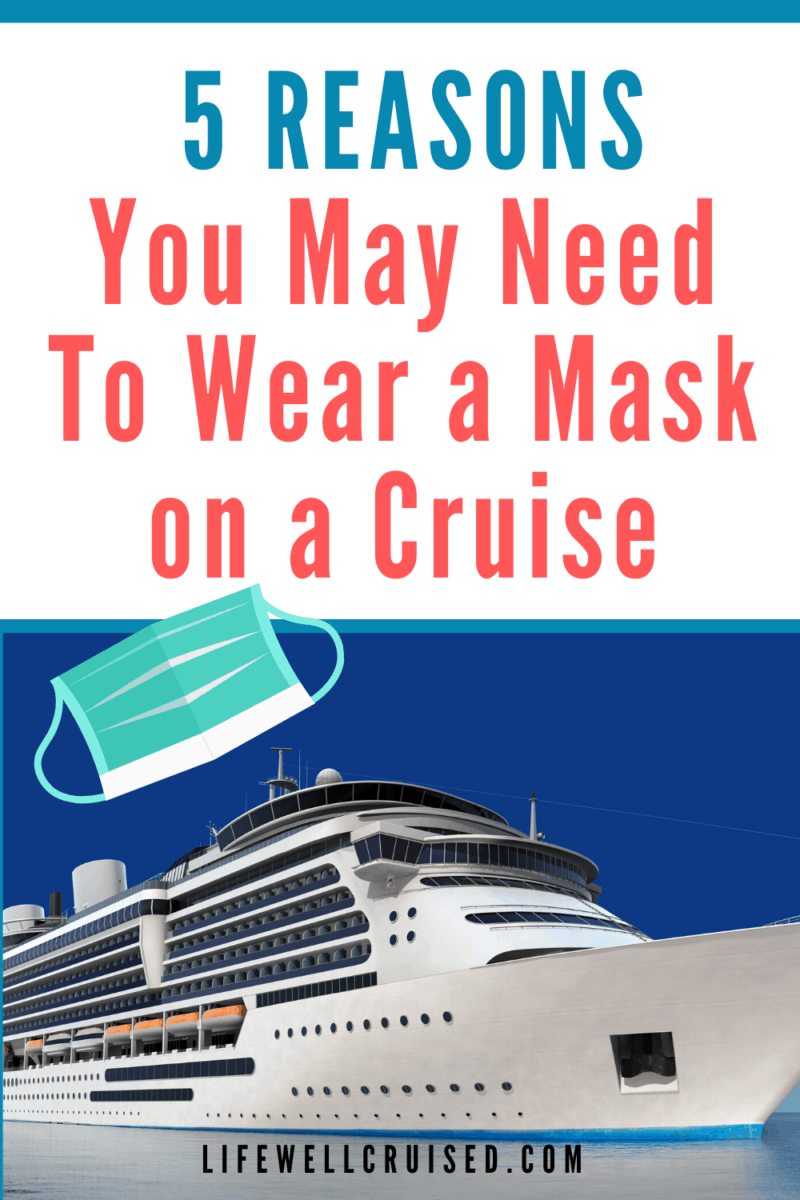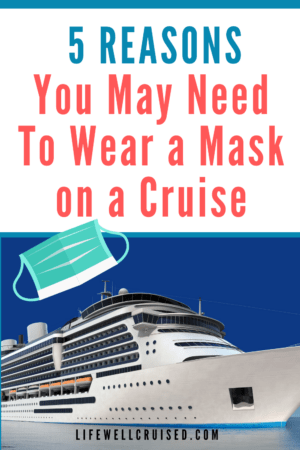 Despite the fact that that wearing a mask on a cruise isn't anyone's first choice, it may be a reality for cruisers who want to sail on those early cruises.
1. If there is no vaccine
The idea of wearing a mask in public is a preventative measure, along with social distancing, in reducing the spread of this illness. Until a vaccine becomes widely available, this will likely remain a fact.
While it would be great if this went away on a cruise ship, even with the amazing technologies and stringent
health, safety and hygiene measures
being put in place by cruise lines, it would be hard to imagine a zero risk environment.
2. CDC recommendation
The CDC has stated they endorse the use of non-surgical masks and cloth face coverings. According to the CDC, the wearing of face coverings, has been shown to be an effective method of reducing transmission.
Cruise lines need the CDC to lift a current no sail order and also need to submit a comprehensive plan to the CDC, and have it approved before they can resume operations.
Even though this is voluntary, it's hard to imagine that if the CDC's current recommendation, that cruise ships would be exempt.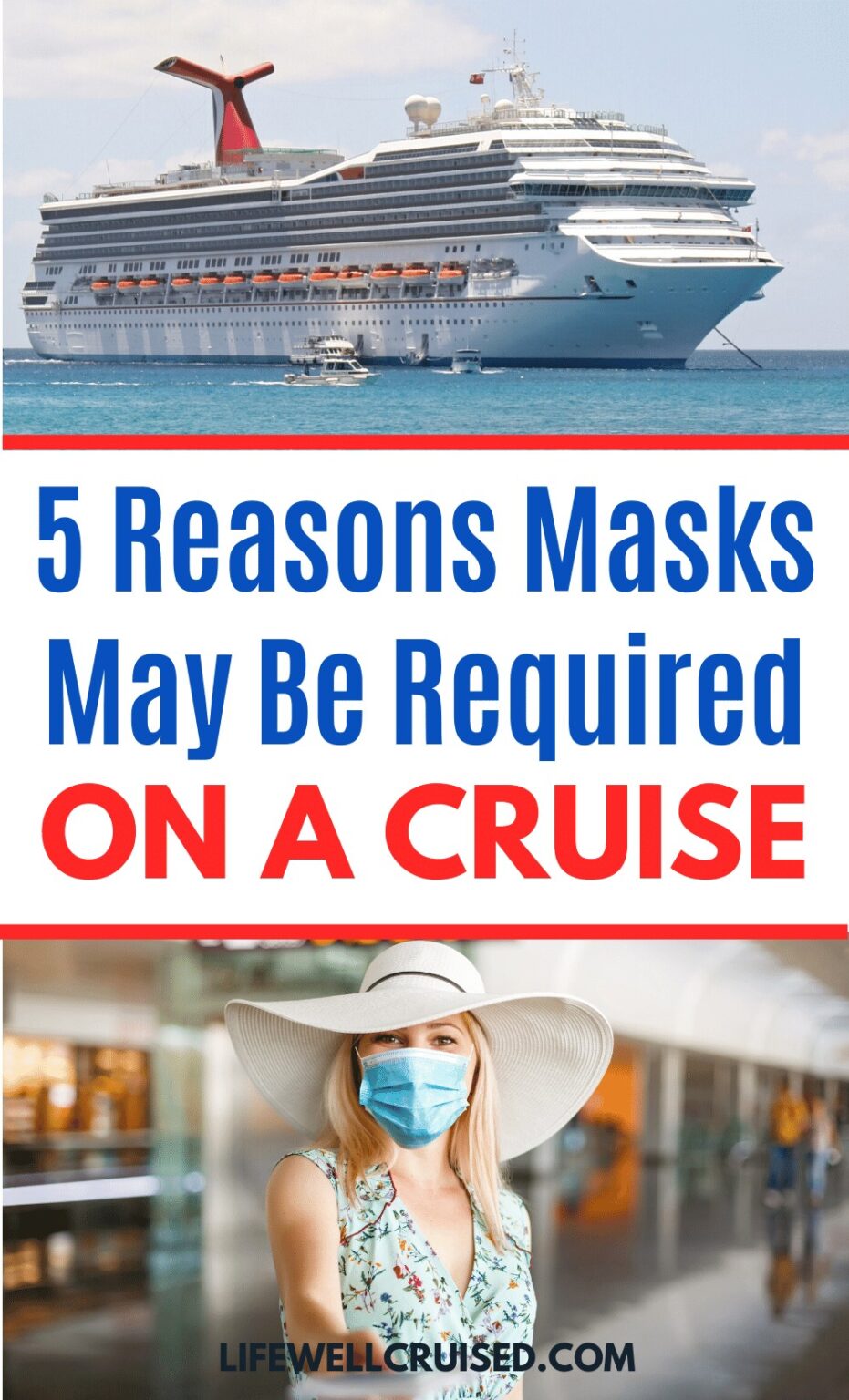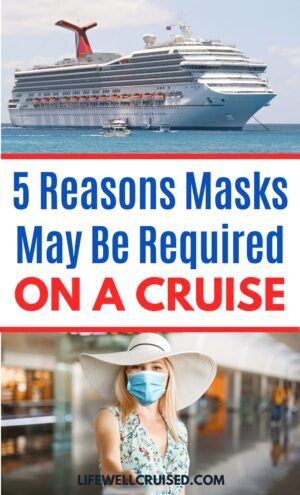 3. River cruise start up
The major cruise lines have said that they will be learning from and looking at others in the travel industry. They will be looking at what works what doesn't and what is necessary.
Recently,
A Rosa River Cruises
cruised successfully with many health guidelines in place, which included passengers wearing masks in certain circumstances.
Other cruise lines, such as
Avalon Waterways
, have released their health and safety measures for cruising during these times as they will restart shortly. They state that along with many measures to keep guests safe and comfortable, they will be "providing masks for guests to wear during any event where social proximity could become an issue, including disembarkation for excursions and safety drills."
4. Mandatory face masks in Vegas casinos and theme parks
As major theme parks such as Universal Studios and Disney have begun to reopen, they require all visitors to wear a mask.
In recent news, the state of Nevada now requires wearing a mask in all public places. There are exceptions and those that are exempt, for medical reasons as an example, however this includes inside casinos.
5. Cruise line policies and statements
Up until now, most major cruise lines have not have not released official policies indicating passengers will be required to wear face masks. However in interviews and statements, cruise line executives have hinted that wearing a mask is a possibility.
In an
interview with website Cruise Critic
, Norwegian Cruise Line's President and CEO Frank Del Rio talked about the future of cruising, and speculated that cruise ship life will look very similar to what's happening on land. He stated "My guess is early on there will be masks," he said. "Early on, there will be an emphasis on washing your hands, on social distancing."
Recently, Virgin Voyages shared their
Voyage Well Health Plan
., which includes a sensible approach to the subject of the wearing of face masks. The plan states "For masks, we follow the same guidance as is recommended on land — so if people are advised to wear masks there, we will do so at sea, as well."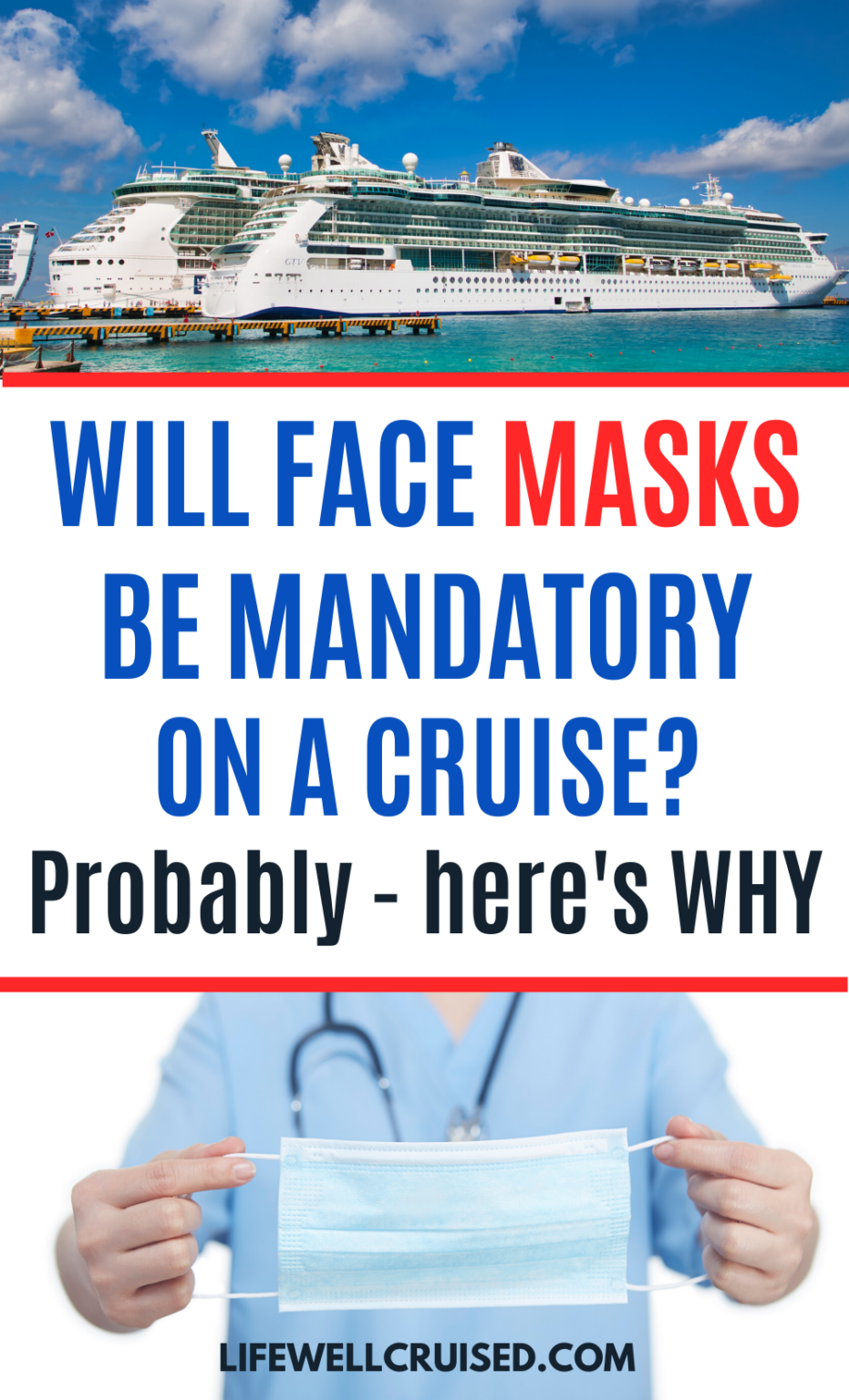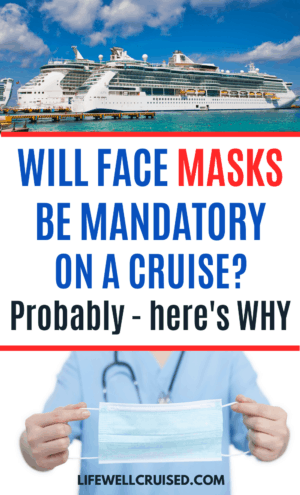 Read next: 6 Ways Cruises Will Be Changing Once Cruising Resumes
In this video, we discuss the topic of why masks may be required on cruises. If you haven't checked out our YouTube channel yet, please do. If you enjoy it, I'd love it if you subscribed!!
Here's the link: Life Well Cruised on YouTube
Final thoughts: Why You May Need to Wear a Mask When Cruises Resume
Whether we like it or not, wearing a face mask has been shown to be effective in helping stop the spread of this virus. For cruises to resume, it may be necessary to wear masks, at least at the beginning.
However, if it is required, it doesn't mean that it will be as restrictive as it might sound. Face masks may only be required when social distancing is more difficult, which could include
embarkation
,
disembarkation
, and during a muster drill.
Just like on land, a face mask likely wouldn't be required in restaurants when eating and even in bars. As well, with cruise lines stating that they will sail at a reduced capacity early on, social distancing will probably be the preventative measure of choice most of the time.
Do you think masks may be required when cruises start up again? If cruise lines make masks mandatory, will you choose to cruise or delay your sailing? Please let me know in the comments below
Happy cruising!