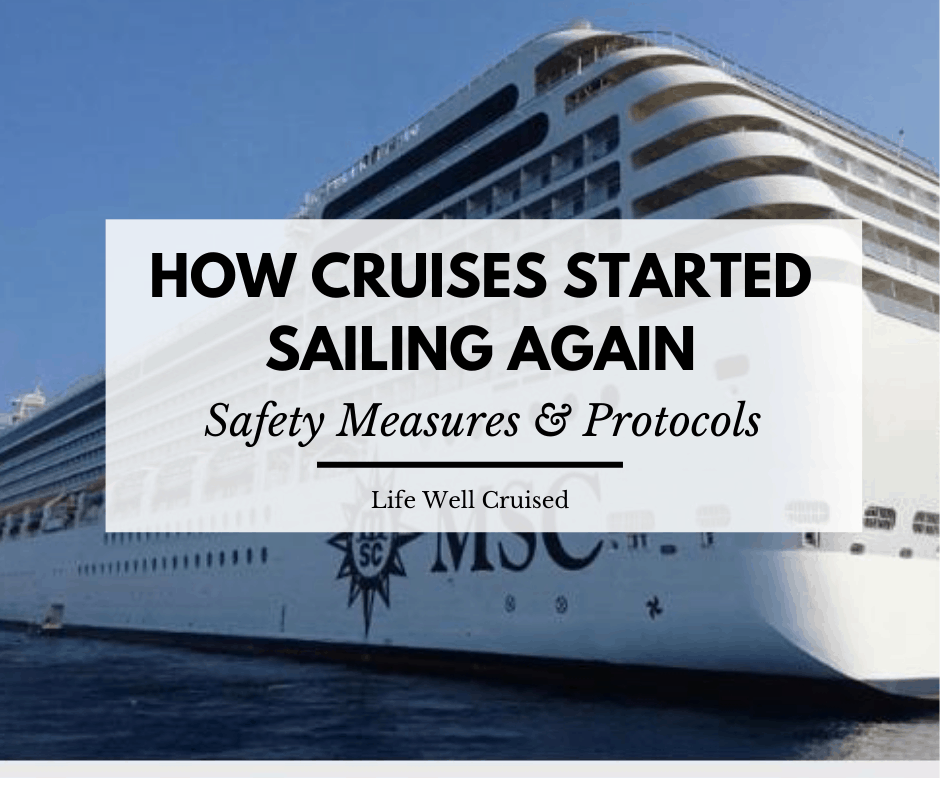 How MSC Cruises Has Begun Cruising Again Safely
After a pause in cruising since Mid March, cruise ships have finally begun sailing again. Although the cruise start up isn't worldwide or widespread, there has been progress.
MSC Cruises has done something pretty remarkable for these times. The cruise line has sailed successfully in Italy, with a large cruise ship and with ports of call.
Most cruises that have sailed up until this point had been either on small ships and river cruises, or "cruises to nowhere".
Bravo MSC for a job well done, as the cruise line implemented safety protocols and safety measures that may serve as a guideline to the cruise industry, which hopes to restart when safe in North America.
While we've had some indications from cruise lines and general idea of what to expect, when cruising resumes from the United States, the sailing of MSC Grandiosa actually shows us.
We can imagine that cruise lines, CLIA and even the CDC will be watching, and learning what works well, and what doesn't.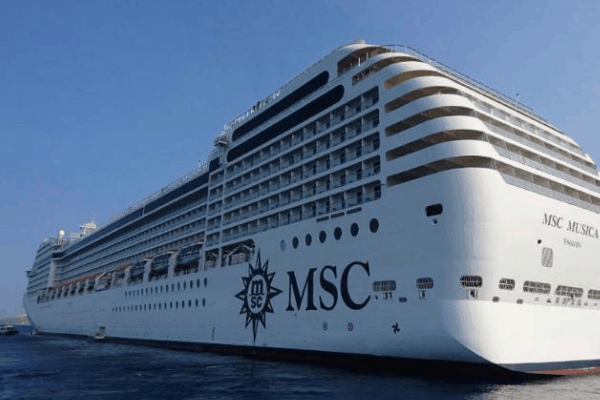 MSC On board Procedures and Safety Measures for Cruising
MSC's health and safety measures for their cruise start up included a concept of a "safety bubble". This was particularly important for this cruise, where passengers were visiting ports of call.
1. Testing and health screening
Upon embarkation, rapid testing is being used to ensure the health of all passengers. This was in addition to crew being tested and protocols being taken to make sure all crew were healthy.
Health screenings were done at embarkation, and temperature checks were done throughout the cruise.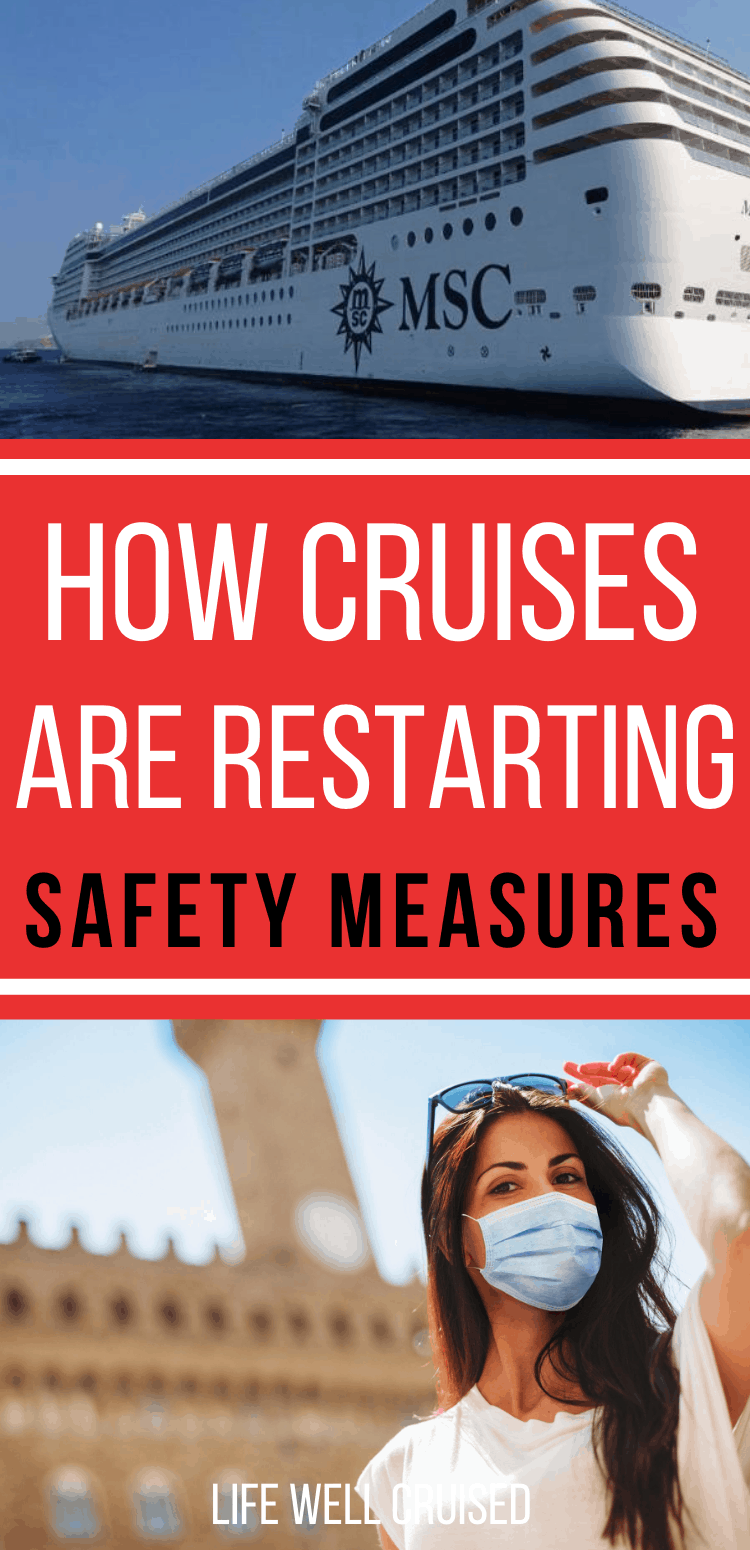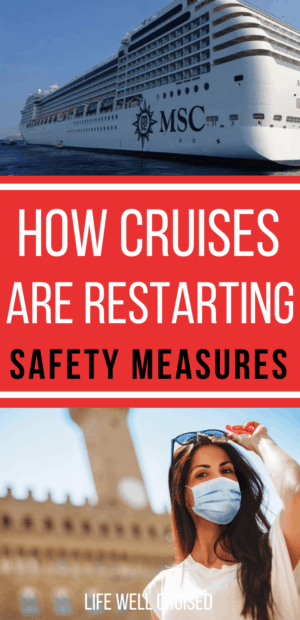 2. Sanitation and disinfection
In addition to already stringent cleaning protocols, cruise ship sanitation and disinfection has reached another level.
The MSC cruise ship is using hospital grade disinfectant and is sanitizing the air with UV light technology which kills 99.7 % of microbes in the air.
Norwegian Cruise Line outlined similar protocols when they released 6 health and safety measures a couple of months ago. It seems likely that we'll see similar measures being implemented on other ships as well.
3. Reduced capacity & Social distancing
As cruises resume during this time, it's important to maintain social distancing. The MSC Grandiosa sailed with a 70% occupancy rate, which helps to accommodate these measures.
Deck chairs are spaced out and tables in restaurants are able to have more physical space since there are less passengers.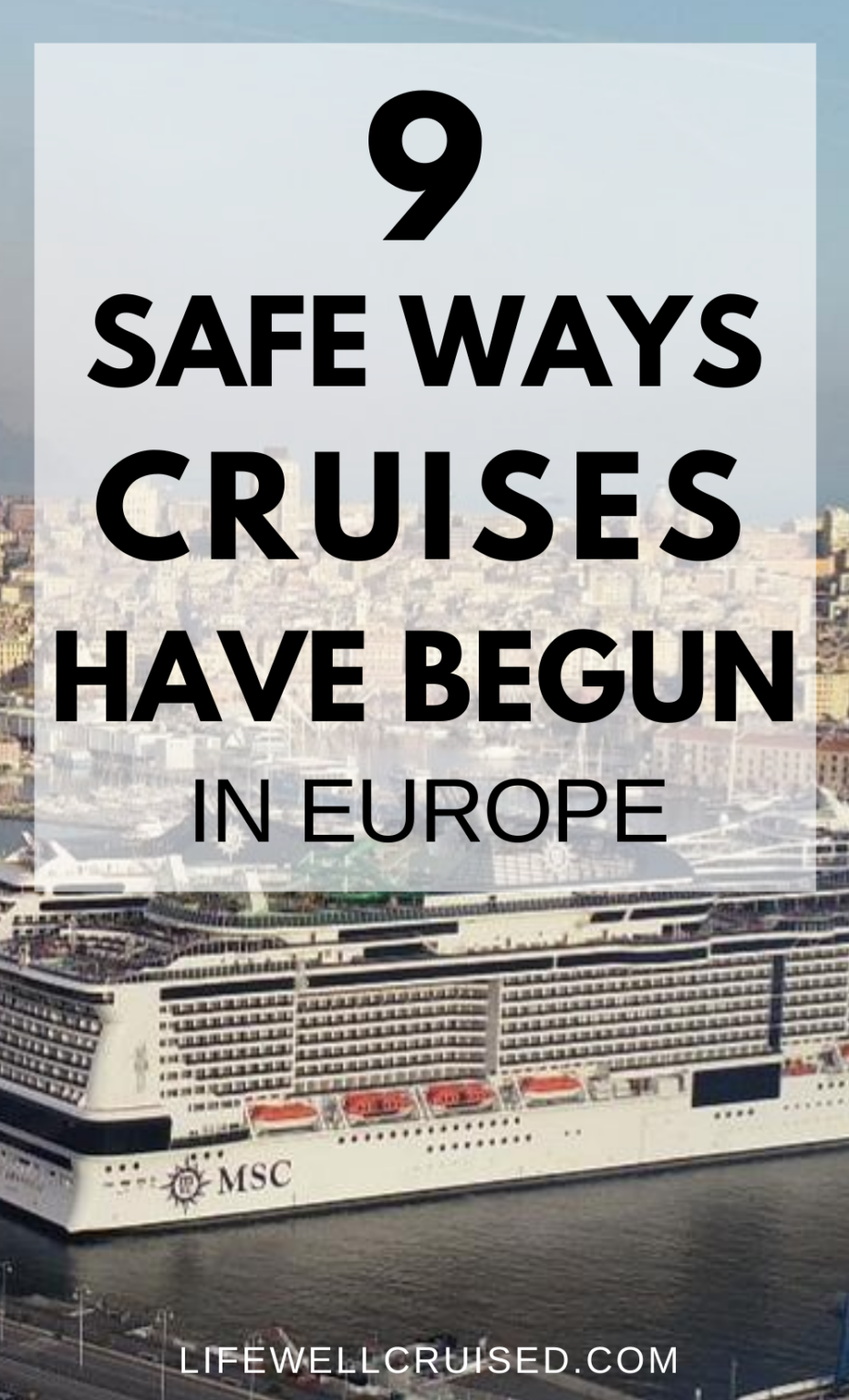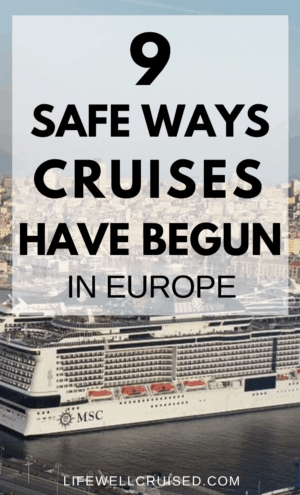 4. Face masks
In instances when social distancing hasn't been possible, such as in hallways and elevators, guests were required to wear face masks. Crew were wearing masks as well.
5. Enhanced Medical Treatment
The medical facilities on the cruise ship have been greatly enhanced. There is a highly trained medical staff, who now have the equipment to test and treat suspected cases, should they arise.
There are dedicated isolation staterooms available. MSC has also offered free treatment to guests affected during this time.
6. Cruise Line Only Excursions
To ensure that safety measures are consistent on land, and that guests and those in the port communities are safe, MSC has required that all guests book a cruise line excursion. At this time, there is no independent visiting in cruise ports.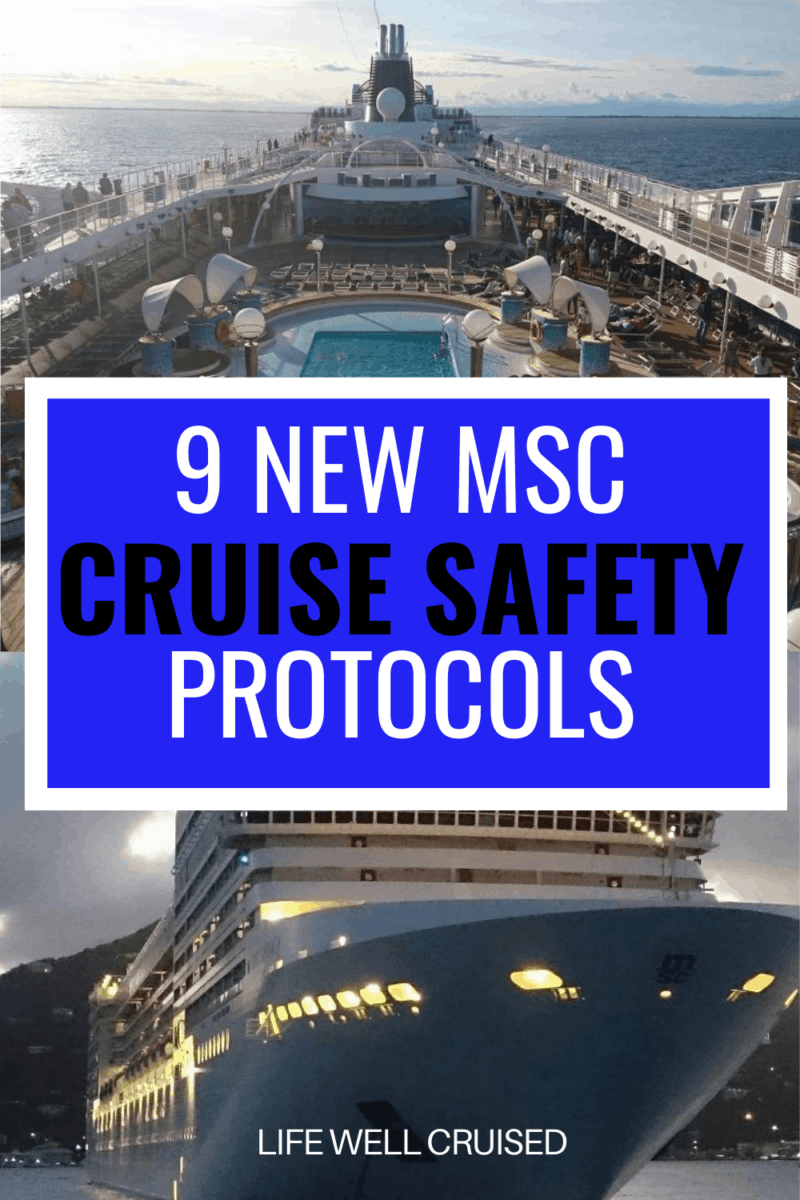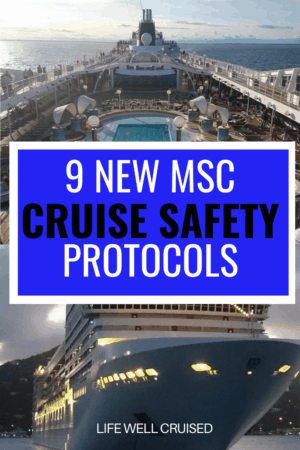 7. MSC Protection Plan
Currently available only for passengers from the Schengen countries (Europe), MSC has a peace of mind type of protection for guests cruising during this time.
Should passengers become ill, with this virus, during the cruise or after, MSC will cover medical expenses associated with this.
They do point out that there are terms and conditions, and this isn't a substitute for travel insurance.
8. Technology
Technology is playing a big part in the plan for cruises to restart safely. On this cruise, the MSC for Me App was used to have contactless transactions, see daily activities and even view menus in the Main Dining Room.
As well, MSC added a dedicated phone line for guest services, to avoid and reduce line's at the purser's desk.
We can imagine that other cruise lines will use their technologies for similar experiences, such as Princess Cruises Ocean Medallion.
**In this video below, I shared more details about the very first cruise on MSC Grandiosa and the way the ship was able to sail safely.
Please feel free to watch and subscribe the Life Well Cruised channel, if you enjoy cruise news and tips on YouTube.
9. Onboard Experience Adaptations
Luckily, onboard activities and entertainment continue and largely remain unchanged. There continues to be shows, exercise classes and sports available.
However, as expected, there are times when reservations or sign-ups are required, to ensure that safety protocols are being followed.
In theaters and in restaurants, there's adequate space between passengers.
The self serve buffet has simply adapted to become a full-serve buffet, with little difference for passengers.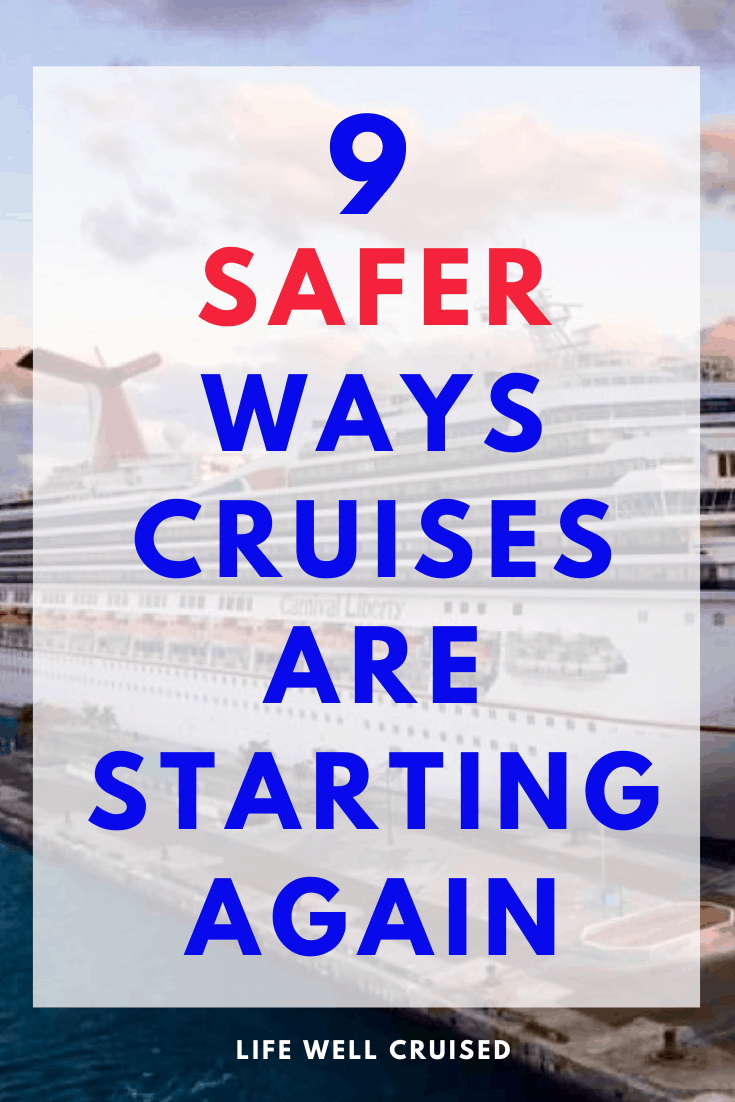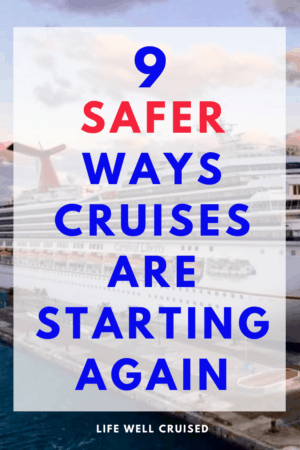 Final Thoughts
As time goes on, this glimpse into how cruising is beginning to resume is encouraging.
Congratulations to MSC and it's crew, as well as government and health authorities in Europe that have been cooperating on a safe return to cruise travel.
So far, this looks like an excellent start for MSC, passengers and crew!
What do you think of the protocols? Would you like to cruise in this way, at least in early days as cruises resume? Please let me know in the comments below.
Happy Cruising!!
Ilana xoxo
P.S. If you've enjoyed this, please don't keep it to yourself ;-)! Please share it on Facebook or save for later on Pinterest. Thanks so much!
Popular and related posts:
10 Big Changes to Cruising as They Start Up
25 most recommended Amazon Items to Bring on a cruise
23 Essential Things to Pack in Your Cruise Carry-On Bag
17 Cruise Stateroom Essentials Every Cruiser Needs
Let's connect:
Follow me on YouTube at Life Well Cruised
Follow me on Facebook at Life Well Cruised
Follow me on Pinterest at Life Well Cruised
Follow me on Instagram at Life Well Cruised