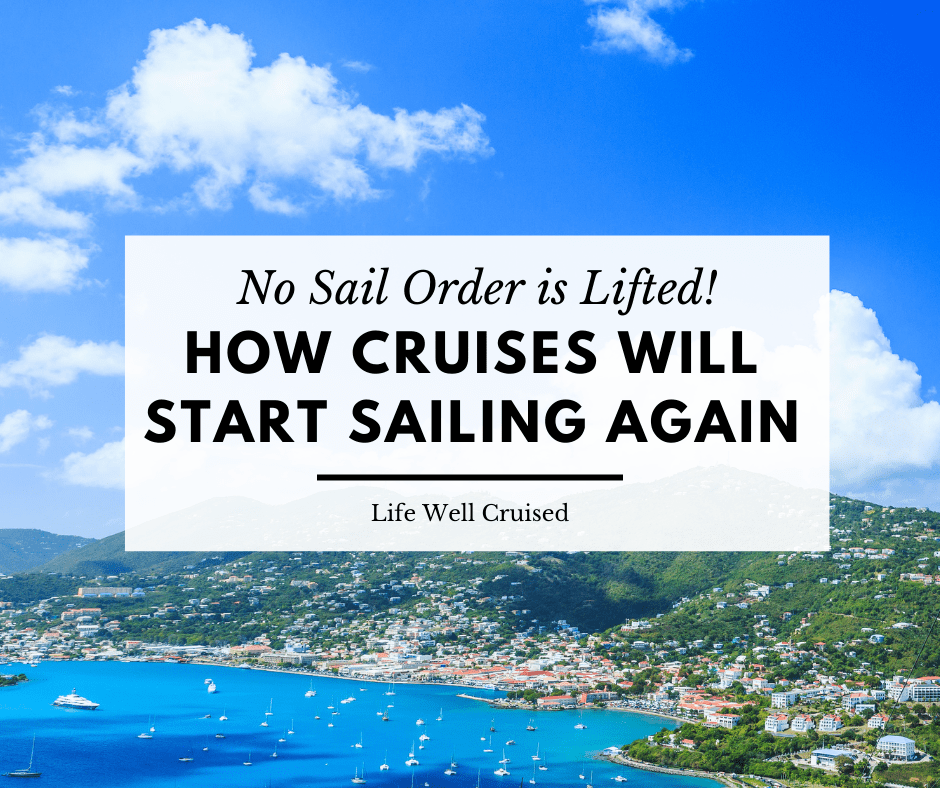 CDC Lifts the No Sail Order and Implements a Framework for Conditional Sailing Order
Finally, we have good news to celebrate as the cruise industry has learned that it will soon be able to resume sailing in US waters. Yes, the CDC has lifted the No Sail Order!
However, this doesn't mean that it's open season for cruising just yet. When the CDC lifted the No Sail Order, they put in place a Framework for Conditional Sailing Order with many new requirements for cruise lines to follow.
Before cruise ships can sail from US cruise ports, they'll need to comply with new conditions and requirements. These are really first steps, for what will be a phased in return to cruising for passengers, under a careful and measured approach.
Cruise lines have already committed to strict health and safety measures, and many of these things are part of the new framework to resume cruising. However, there were a few surprises – basically things that went beyond what we've seen in the cruise line health and safety measures and recommendations from expert panels.
Nevertheless, this move is a step in the right direction as cruise lines can now begin a process and prepare for a return to cruising, as safely as possible.
In this post, I'll share the main points, which will be most important to know as a cruiser. No doubt, more information will come along in the next few weeks, which I will share and discuss here as well on the Life Well Cruised YouTube channel.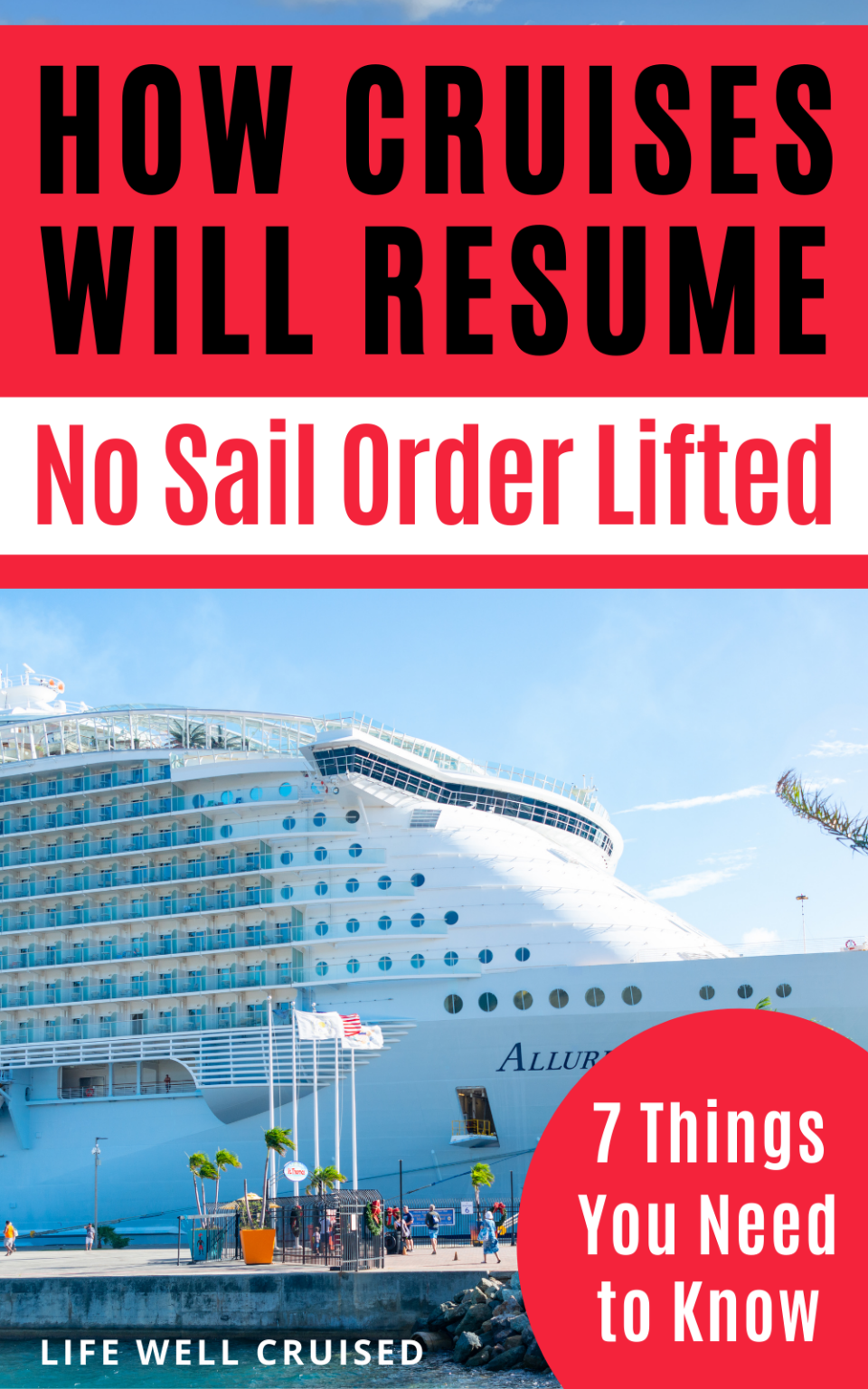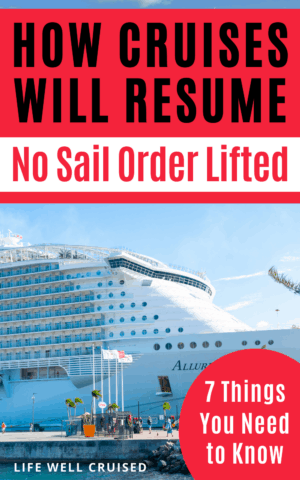 Lifting the No Sail Order – Options that were considered
In the 40 page document published by the CDC as they lifted the No Sail Order, they pointed out that as October 31 approached, they had 3 options.
Firstly, they could have lifted the No Sail Order and allowed cruising to restart without much intervention. However given the current health situation that probably wouldn't have been prudent.
Secondly, they could have extended the No Sail Order again, and revisited in another month or into the future. Basically, this is what we've seen over the last few months.
The third option was to provide, what they believe are prudent guidelines for a phased in approach to cruising resuming in US waters.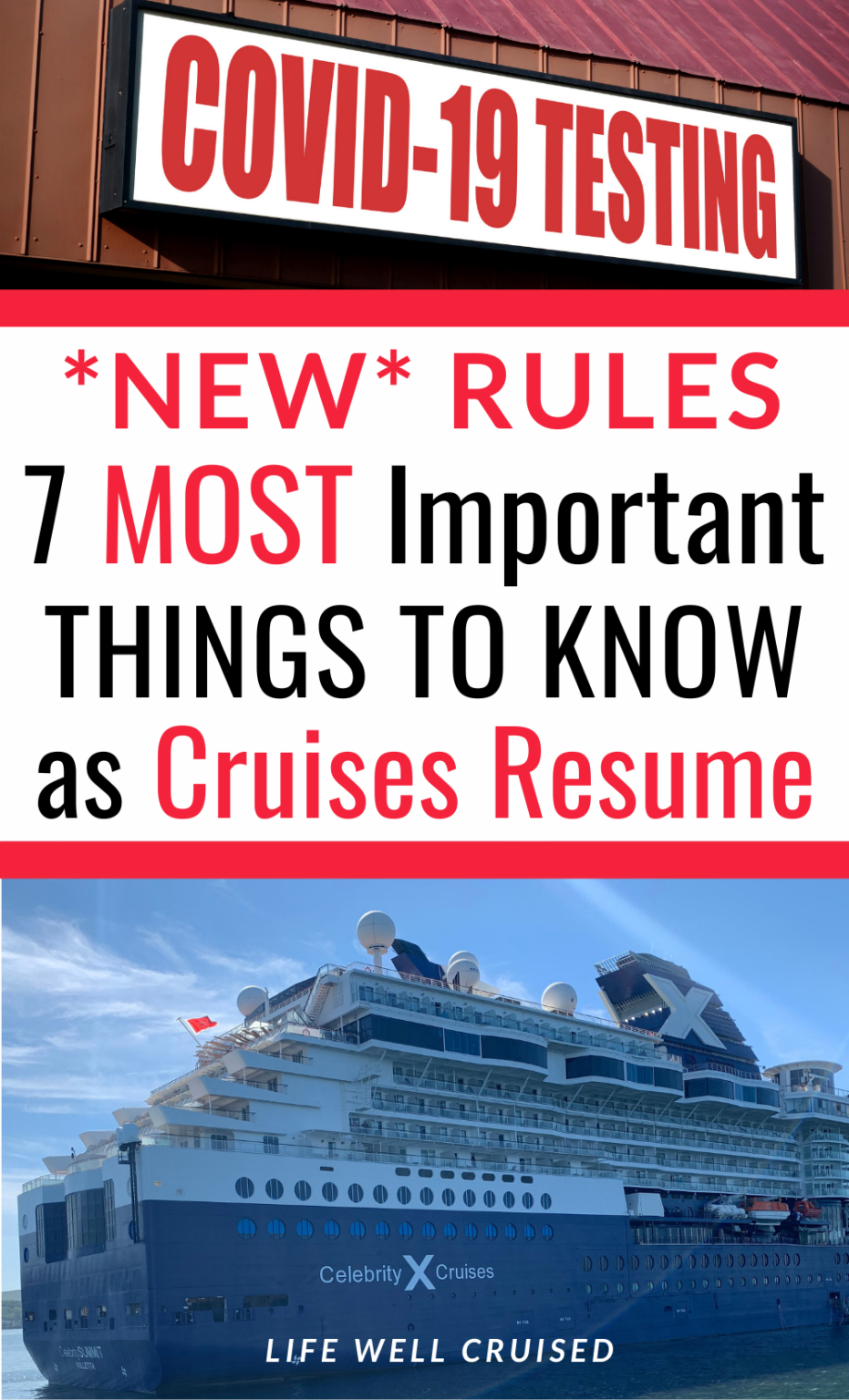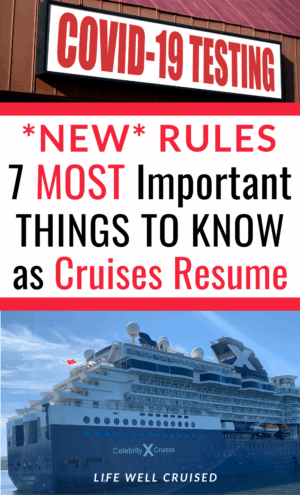 7 Most Important Points – New CDC Order for How Cruises Can Resume
Here are the most important things to know, so far, about what cruise lines need to do to return to sailing again.
1. Crew Member Safety and Health Crew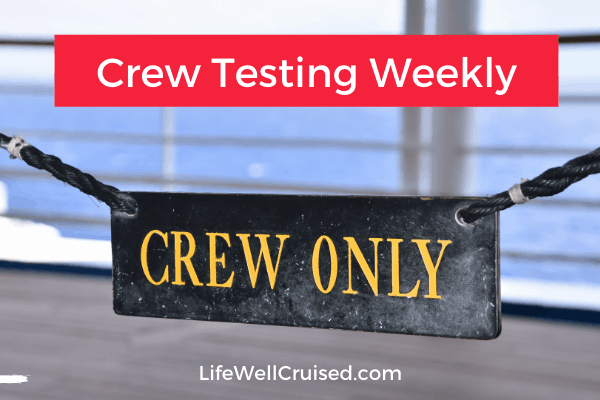 In the framework, safety and health of the cruise crew is a main focus and priority. Among other precautions including access to PPE, crew members will need be tested weekly, as well as prior to embarkation. More regular testing may be required if necessary.
Cruise lines are being asked to build laboratory testing for both crew and future passengers, and follow CDC guidelines.
2. Simulation Cruises or Mock Voyages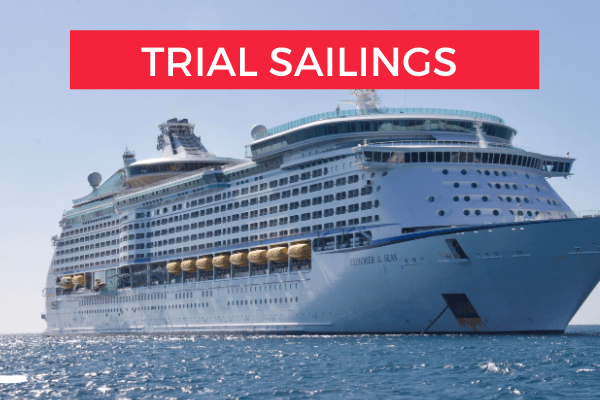 As part of the phases for cruises to resume with regular guests or passengers, cruise lines will have to do trial or practice cruises. The simulation sailings will be a chance for the cruise line to test out the systems on the cruise ship to see what works and what needs to be reviewed.
This includes going through embarkation and disembarkation procedures, dining and entertainment, excursions on private islands and even emergency situations and interventions.
These practice runs will be first done with crew members, and then with "volunteer passengers".
If you'd like to be a cruise passenger volunteer, it's unclear if this will mean crew member's families or those who work with the cruise line or industry. If I hear more, I'll keep you posted :-).
3. Conditional Sailing Certificate
Cruise ships that have been in compliance with the guidelines and submitted all reports, will get a conditional sailing certificate.
When reading through the document, it's clear that there's a lot of procedures and paperwork. However, we need to keep in mind that cruise ships are used to following regulations, complying with protocols and filing all necessary documents.
4. Testing of Cruise Passengers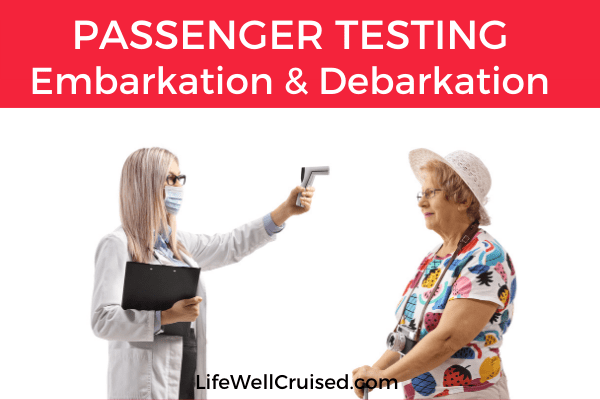 How will testing work for cruise passengers?
This is a question many of us have been asking since learning that all cruise line member of CLIA have committed to cruise line testing before boarding a cruise ship.
This framework for conditional sailing includes a requirement to have testing available shore side for cruise passengers and crew, prior to boarding. This is good news for cruisers.
The recommendation is that for now, a PCR test, rather than an Antigen test be used, as they describe it as more accurate. In addition, there will be a pre cruise health screening of all cruise passengers prior to boarding as well.
Testing is seen as very important in reducing the chance of any potential cases and spread, so testing will be required prior to disembarkation as well.
5. Port Agreements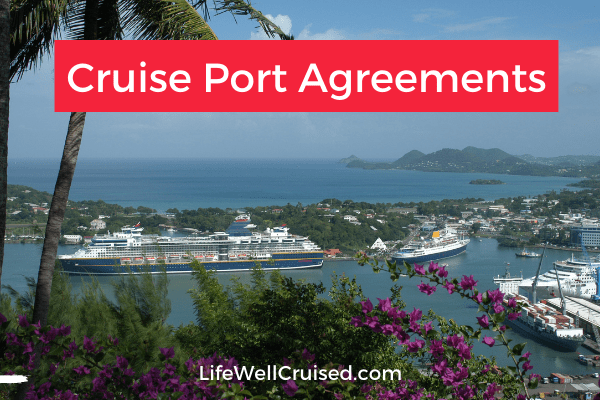 Agreements must be made with cruise ports as cruise lines plan their cruise itineraries. If this sounds familiar, it may be because this was a recommendation within the Healthy Sail Panel, which was widely adopted by the cruise industry as excellent guidelines for a return to cruise.
The cruise line or cruise ship will need to have agreements in place with cruise ports of call for possible medical interventions and hospital stays and housing, should a case occur on board.
6. Cruises Will Be 7 days or Less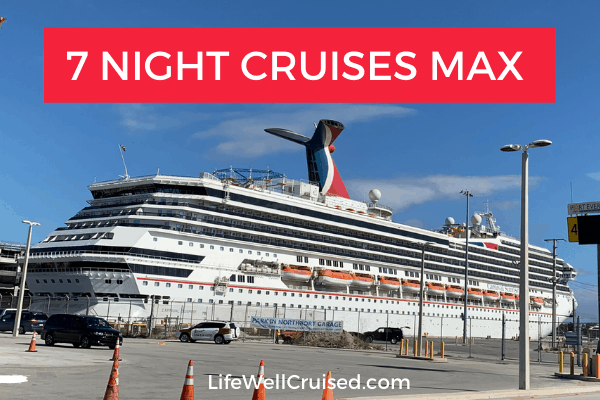 This one might be really disappointing, especially if you're booked on a longer cruise itinerary. At the beginning as cruises start up again, all cruises will have to be a maximum of 7 days.
How long will this last? The fact is that we don't know.
Once cruises actually start the phases of this process and have permission to sail with real cruise passengers, we should know more. Cruise lines will likely be adjusting their cruises and communicating with travel agents and cruise passengers shortly.
Cruise Line Reactions
On cruise line websites and on social media, cruise lines Royal Caribbean and Celebrity, said that the CDC announcement was a positive step.
"Today's announcement establishes a pathway for our ships to return to service, and that's an important step in the right direction. While we are eager to welcome guests on board, we have a lot to do between now and then, and we're committed to taking the time to do things right. This includes training our crew in new health and safety protocols and conducting a number of trail sailings to stress test those protocols in real-world conditions."
Other cruise lines had similar statements indicating that that they are evaluating the CDC's new order and that they will continue to work towards a return to cruising.
7. Health and Safety Protocols on the Ship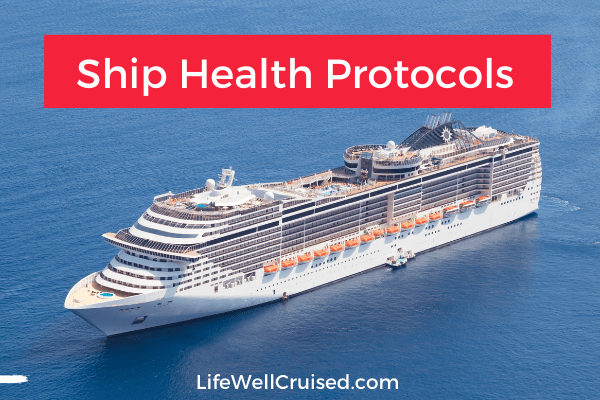 By this time, it seems like we've heard a lot of this from the announcement of cruise line health and safety protocols, but of course it remains really important.
This includes hand washing and hygiene practices, hand sanitizers, sanitation on the cruise ship and disinfecting, social distance and the wearing of face masks.
The CDC report did acknowledge the work of the Healthy Sail Panel and cruise lines such as Royal Caribbean, Norwegian Cruise, Carnival Corp. and MSC, who all contributed put efforts into the safe resumption of cruising.
How Long Will the New Order Last?
The Framework for Conditional Sailing will be in effect until November 1, 2021 or until there has been a change in the health situation.
If you enjoy cruise news and cruise tips, and cruise discussion, please check out the Life Well Cruised channel.
Final Thoughts: How Cruising Will Resume as No Sail Order is Lifted
We've waited for this news for a long time, and while the better news may have been a complete lifting of the No Sail Order and a return to the cruising of a few months ago, it would not have been realistic in the circumstances.
The things addressed in the new order from the CDC will only add another layer or safety and protection for passengers, crew and communities. I do believe that in a year or two from now, we'll see brighter days for cruising and a better and safer and better travel experience.
I can't wait to get back to cruising and see the ocean again, enjoy drinks with friends, dining with loved ones, chat with crew and so much more!
What do you think of the news and the new requirements for cruise lines? Will you be taking a cruise soon if you can? Please let me know in the comments below.
Happy Cruising!!
Ilana xoxo
P.S. If you've enjoyed this post, please share it with a friend on Facebook or save for later on Pinterest. Thanks so much!
Popular and related posts:
8 Most Important NEW Cruise Health & Safety Protocols
10 Big Changes to Cruising as They Start Up
50 Best Gifts for Cruisers 2021 (that are unique & practical)
25 most recommended Amazon Items to Bring on a cruise
Let's connect:
Follow me on YouTube at Life Well Cruised
Follow me on Facebook at Life Well Cruised
Follow me on Pinterest at Life Well Cruised
Follow me on Instagram at Life Well Cruised