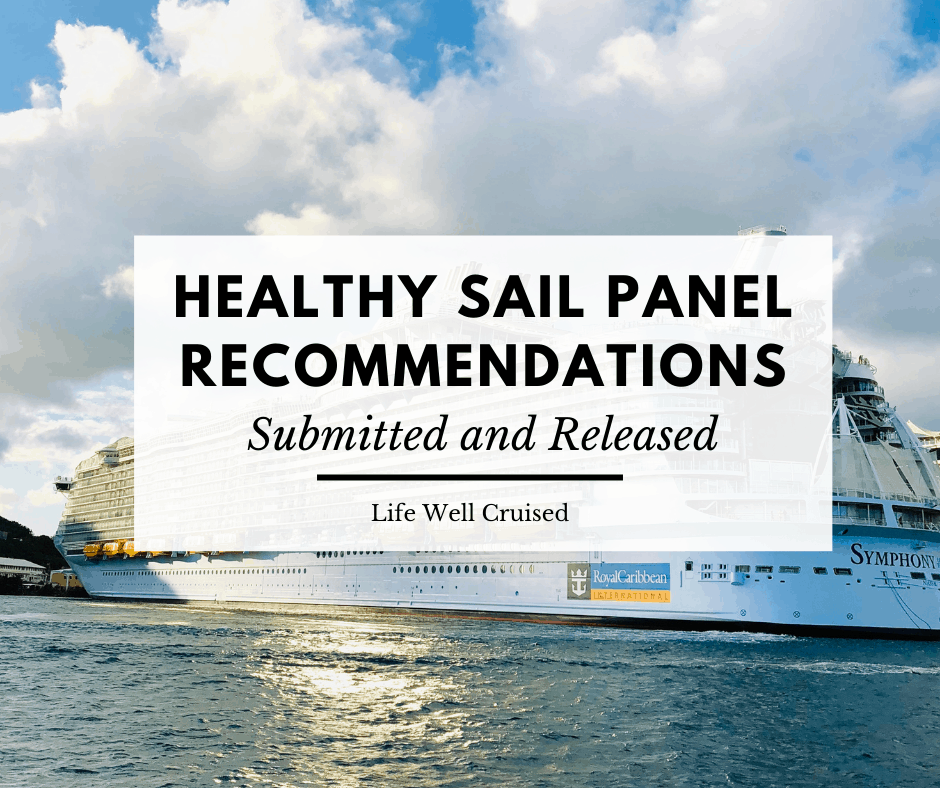 Healthy Sail Panel Recommendations Submitted to the CDC
In a very positive step forward for the cruise industry and for all those who love to cruise, the Healthy Sail Panel, has released a comprehensive document with recommendations for resuming cruising with public safety in mind.
As the CDC request for public input period comes to an end, the Healthy Sail Panel submitted it's recommendations to the U.S. Centers for Disease Control (CDC).
In a comprehensive 65 page document, the Healthy Sail Panel outlines the best practices to protect health of passengers, crew and the communities where ships will visit, when cruises resume.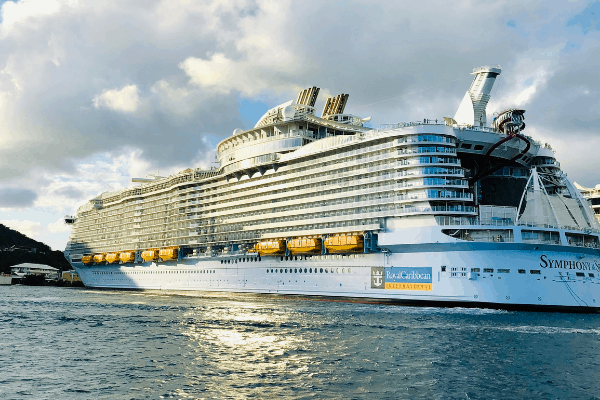 Who is the Healthy Sail Panel?
The Healthy Sail Panel, is a panel of experts in public health, infectious disease, biosecurity, epidemiology, hospitality, and maritime operations. This panel of experts was put together by Royal Caribbean Group and Norwegian Cruise Line Holdings Ltd.
The Panel is chaired by Governor Mike Leavitt, former U.S. Secretary of Health and Human Services, and Dr. Scott Gottlieb, former commissioner of the U.S. Food and Drug Administration.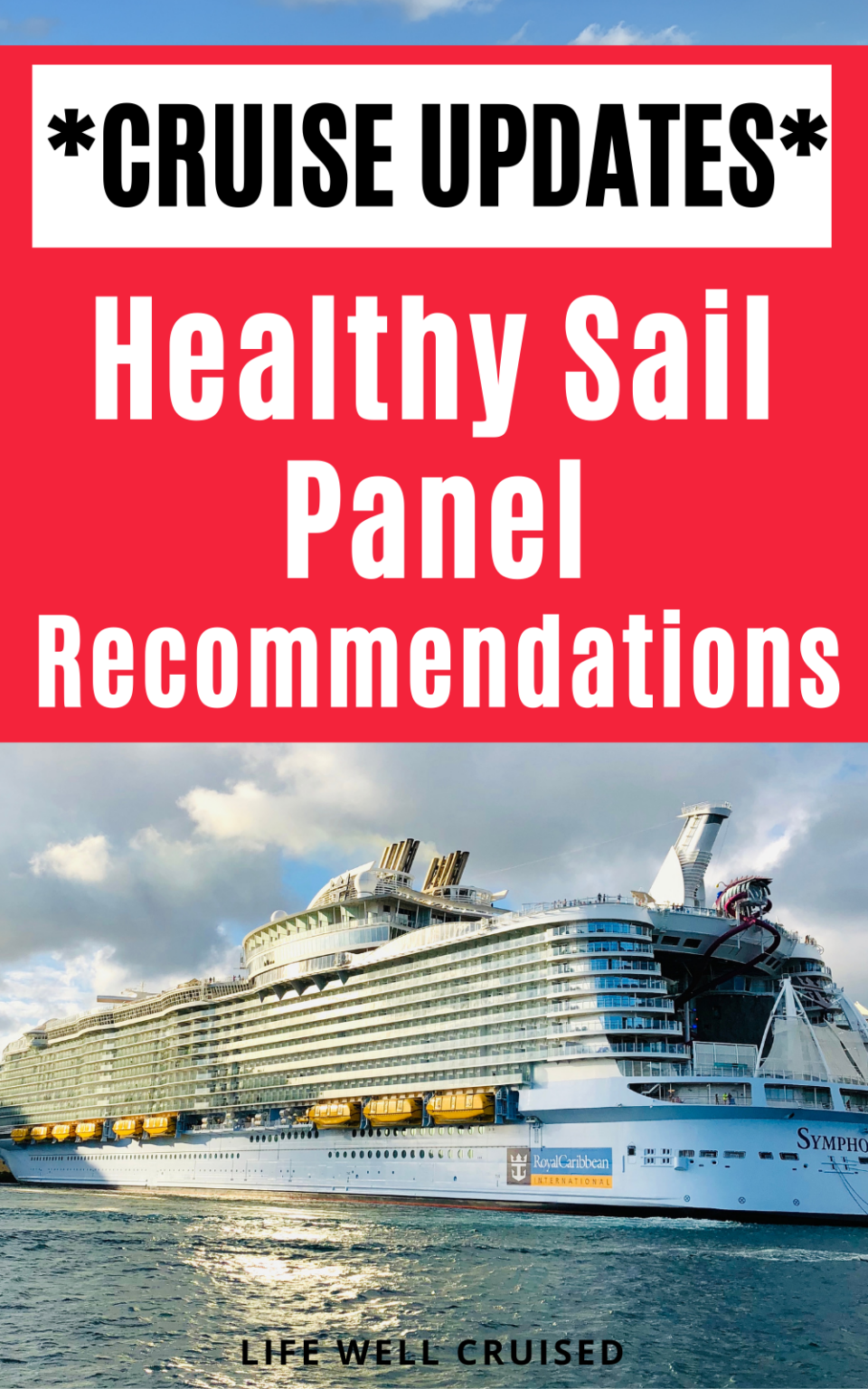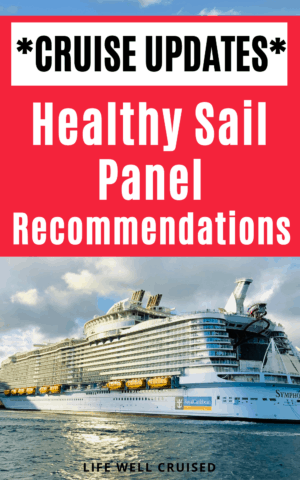 The Healthy Sail Panel Recommendations
From the document:
"Our recommendations are rooted in the best scientific and public health information available, and offer guidance that we believe will be valuable to the cruise industry, and perhaps to other industries seeking to better protect the health and safety of their customers and employees. We look forward to sharing these recommendations with the overall cruise industry as well as with the public. We also recognize that our understanding and knowledge of SARS-CoV-2 is evolving daily, and that these plans will need to evolve to incorporate new science and practices.
The pandemic presents serious challenges, but we believe that with the ongoing advances in areas such as testing and therapies, our recommendations provide cruise operators with a robust set of thoughtful preparations, innovations, strengthened protocols, and enhanced facilities preparedness that will enable them to safely resume sailings."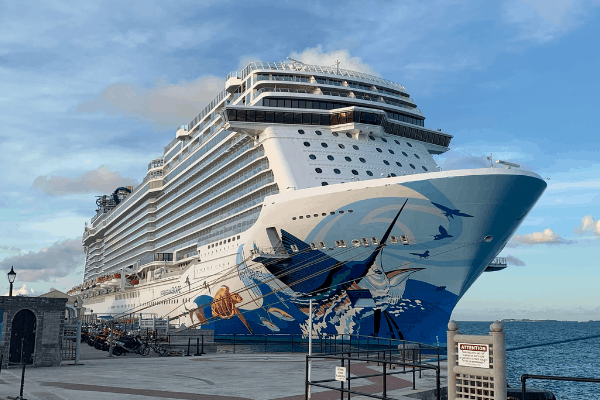 The new recommendations focus on prevention as well as other measures to ensure safety and health, and to reduce risks.
In a press release, the following information was shared.
The areas they address include:
testing, screening and exposure reduction for crew and passengers,
Sanitation and ventilation
Response and contingency plans
Destination and excursion planning
Mitigating risks for crew members
Within the document, the Healthy Sail Panel created practical and actionable recommendations to address specific safety concerns.
Here are some key recommendations, as shared in the press release:
Taking aggressive measures to prevent SARS-CoV-2 from entering a ship through robust education, screening and testing of both crew and guests prior to embarkation
Reducing transmission via air management strategies and enhanced sanitation practices
Implementing detailed plans to address positive infection on board, including contingencies for onboard treatment, isolation and rapid evacuation and repatriation
Closely controlling shore excursions
Enhanced protection for crew members
The full document can be viewed here: Healthy Sail Panel Recommendations
Final thoughts: Healthy Sail Panel Recommendations Released for Safe Return to Cruising
The recommendations submitted by the Healthy Sail Panel signal an important step in a return to cruising from the U.S.
I will be going through the full document, looking at the specific recommendations and details and sharing this with you.
Please check back here, as well as on YouTube, where I share cruise tips and cruise news in an easy to understand way.
What do you think of the recommendations, and are there any that surprised you? Please let me know in the comments below.
Happy future cruising!
Ilana xoxo
P.S. If you've enjoyed this, please don't keep it to yourself ;-)! Please share it on Facebook or save for later on Pinterest. Thanks so much!
Popular and related posts:
10 Big Changes to Cruising as They Start Up
25 most recommended Amazon Items to Bring on a cruise
23 Essential Things to Pack in Your Cruise Carry-On Bag
17 Cruise Stateroom Essentials Every Cruiser Needs
Let's connect:
Follow me on YouTube at Life Well Cruised
Follow me on Facebook at Life Well Cruised
Follow me on Pinterest at Life Well Cruised
Follow me on Instagram at Life Well Cruised